Get Inspired With Our Stylish Garden Room Ideas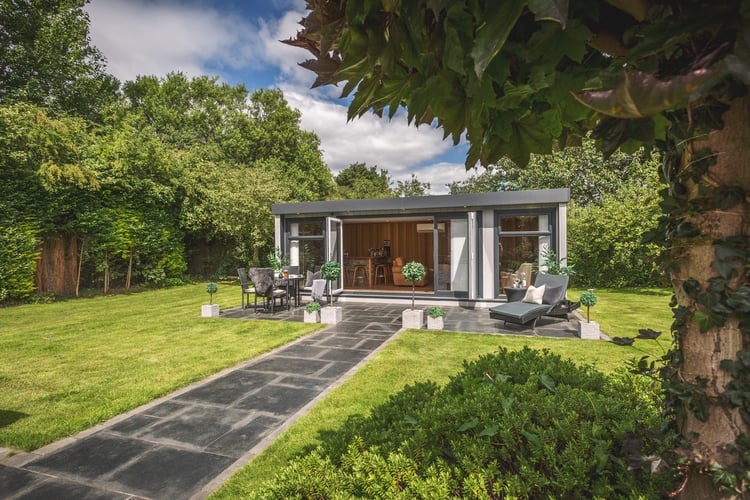 Garden rooms are practical, comfortable and spacious. They allow you to work, relax or even work out from the comfort of your own home. Today's modern garden rooms are not only beautiful on the inside, but they are also beautiful on the outside. Cabin Master garden rooms are one hundred percent British manufactured, come with a 10-year guarantee and only use the finest quality materials. Our beautiful garden rooms are built to last.


Zero Maintenance Marley Board
Marley Board is external cladding that not only looks like traditional timber but is also durable and incredibly low maintenance. Once installed this external cladding is guaranteed to last for at least fifty years. Combined from a cement composite, this cedral click cladding is ultra-strong, is Class A fire resistant and will not rot. You can also choose from a selection of colours and wood finishes to personalise the appearance of your garden room. This type of cladding is recommended if you live in coastal regions.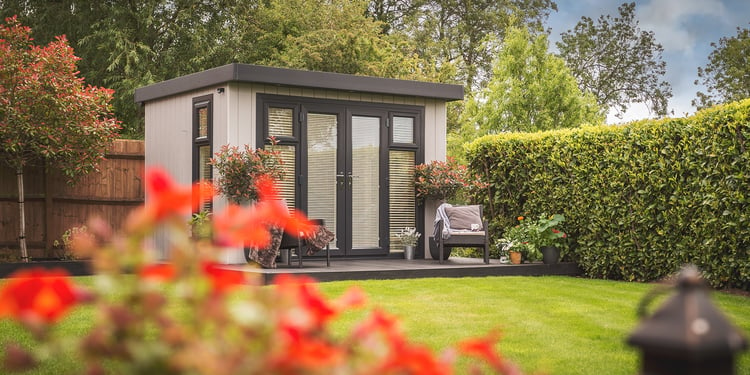 Whether you have a growing family, or want another room for a personal hobby, consider one of our summer house garden rooms. When you're finding your usable space running out, a garden room allows you to expand beyond your house's original floor plan and gain another adaptable living area. During the day, you can spread your little one's toys out on the floor and use it as a playroom. At night, you can put these items back in storage and shield them with a partition. Instantly, the room becomes another entertaining space, ideal for wining and dining, or relaxing with garden access.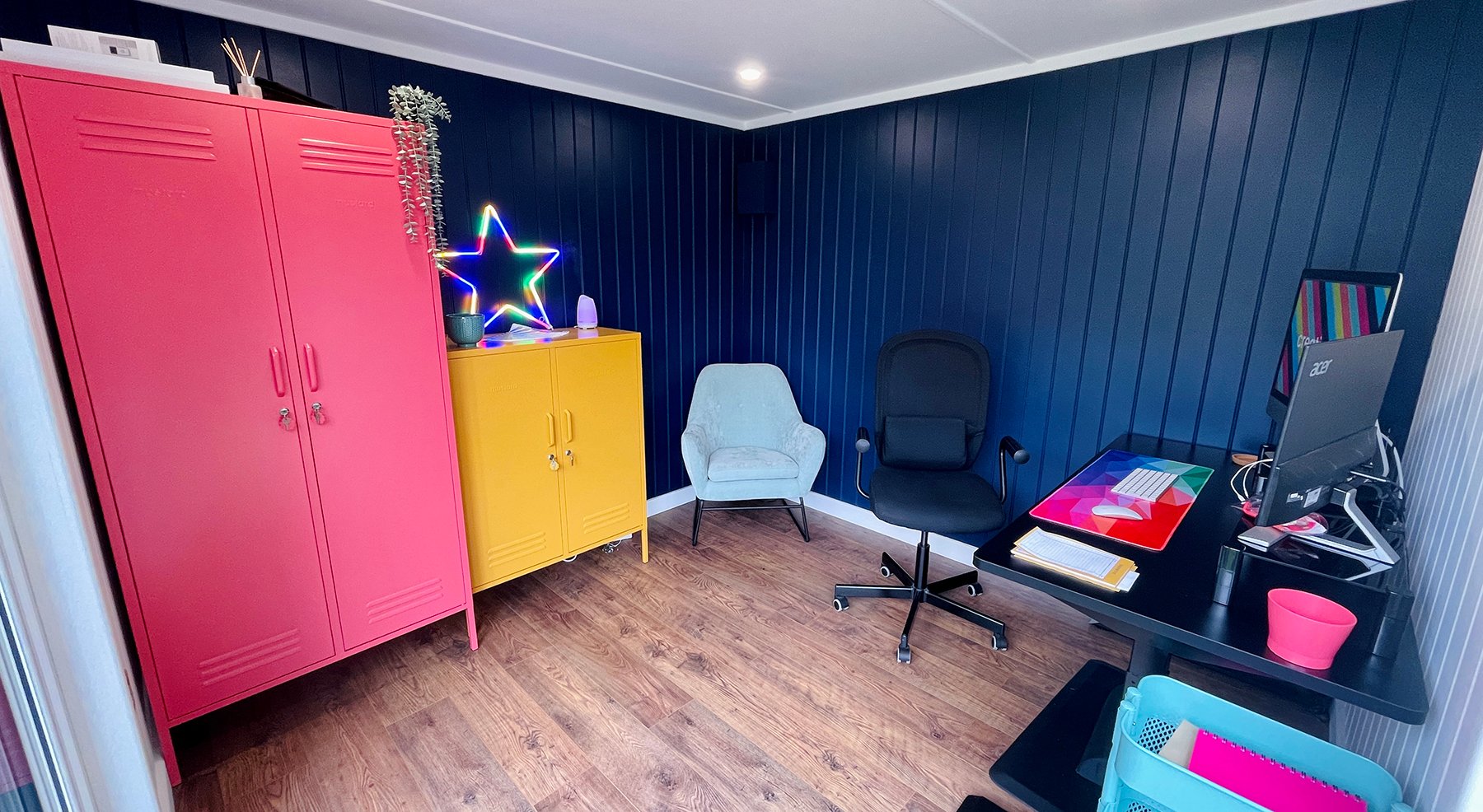 Beautiful Canadian Cedar
We can use beautiful Canadian cedar to construct a modern and visually stunning garden room. This wood provides an ultra-smooth finish, which can be enhanced by the use of secret nails, so only the wood is seen. Canadian cedar is weather resistant, available in a range of vibrant colours and is FSC certified.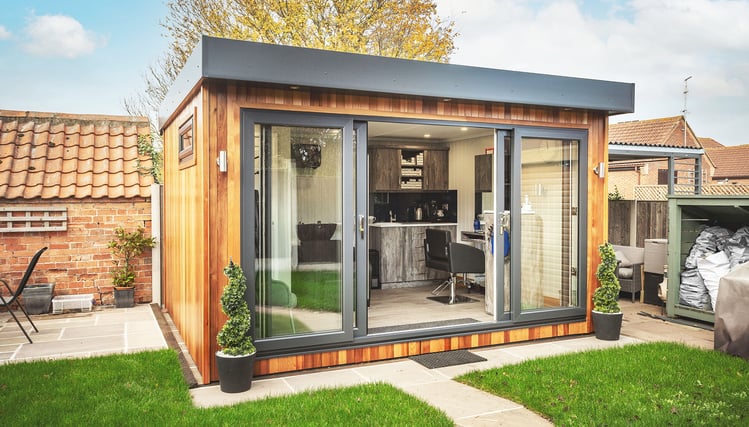 Ditch the gym membership and get fit from the comfort of your own home by turning your garden room into an exercise area. You can have wooden floors, mirrored walls, and holding bars inserted to use it as a dance studio, or you can fit it with a treadmill and cross trainer for morning cardio sessions.
When the weather isn't cooperating and you don't fancy a run in the rain, you'll just have to pop to the end of your garden and get a workout done at your own convenience.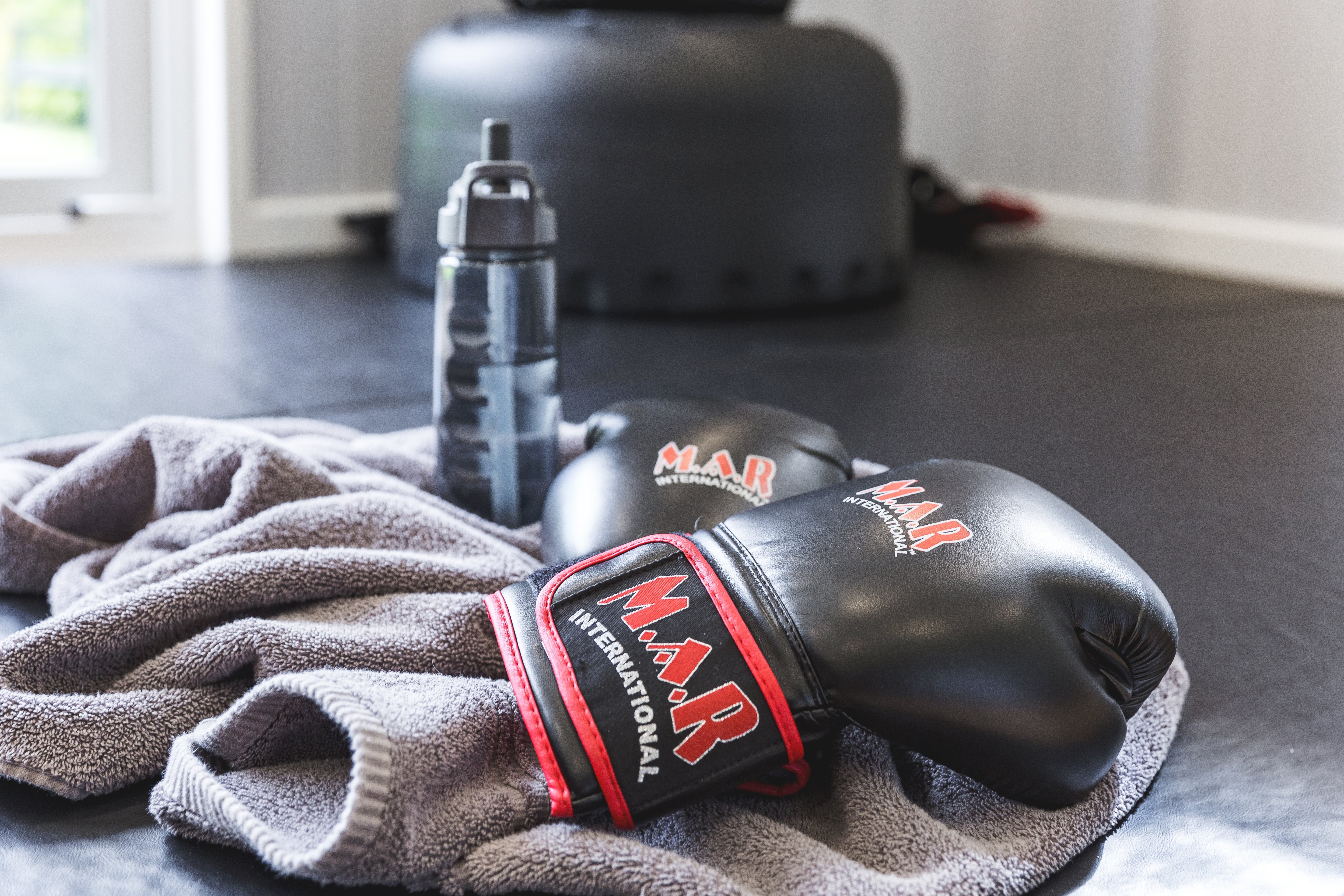 Stunning Scandinavian Redwood Spruce
Another wood that we provide is that of the stunning Scandinavian Redwood Spruce. This wood oozes character and tradition with its knotty appearance. If you love the feel of wood in its natural state, then Scandinavian Redwood is the perfect choice. This wood is weather resistant, will not warp, and is PEFC and FSC certified. If you are looking for a more affordable option that comes with a hefty 10-year guarantee, then this is the natural choice.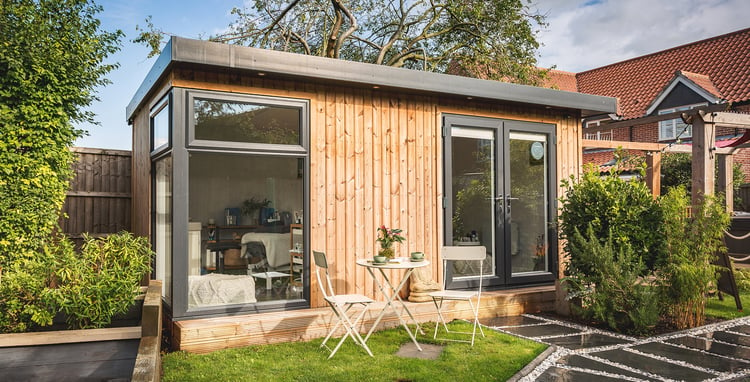 Safe, Insulated And Uses The Highest Quality UK Materials
All of the wood that we use is FSC produced. This is covered with exterior cladding that is fire resistant and which contains a certified BBA breathable membrane. All of our garden rooms meet the highest quality standards, so you really are in safe hands. Manufactured here in the UK, our garden rooms are fully insulated with approved structural (C16) timber and thermal insulation boards, keeping you cosy and warm.
Why not get in touch today or come and see the buildings for yourself at our comprehensive show site in Nottingham and start planning your very own garden room.