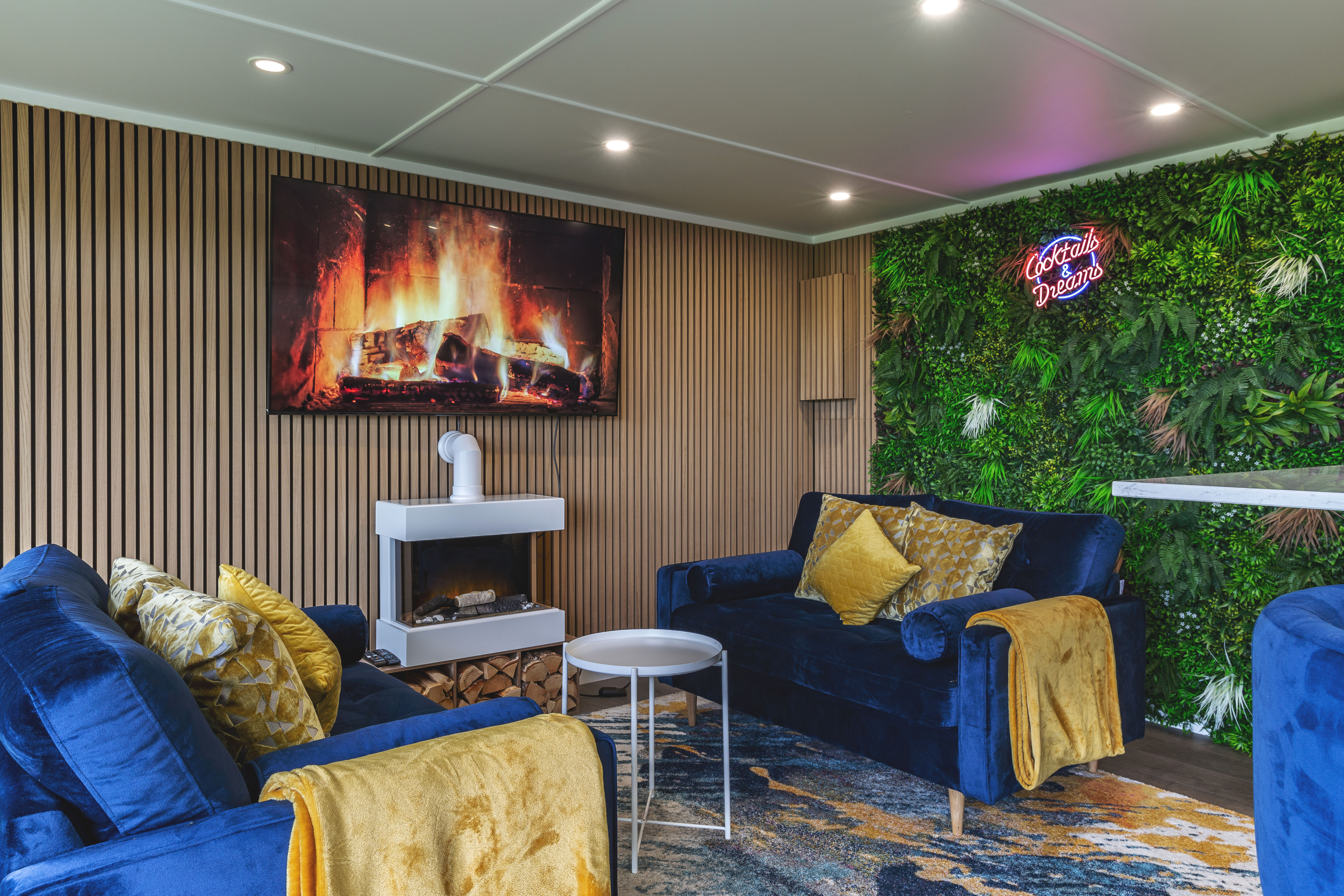 5 Stunning Inspirations For Furnishing A Garden Room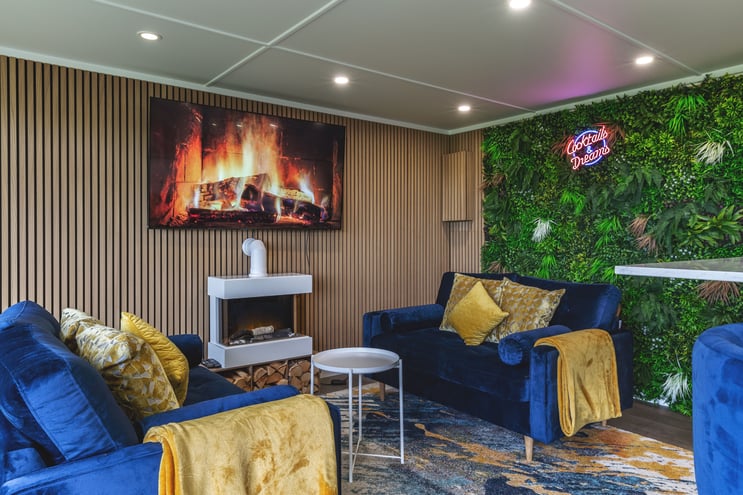 When you furnish a garden room there are so many ways to express yourself. The styles that you use will make your garden room a part of you. At Cabin Master, we want you to have the garden room of your dreams, and know how to craft it. Finding your inspiration can be a little trying, so we thought that some of our favourite ideas might help you along.
It doesn't matter if you are creating a custom garden room, or using a prefabricated design. When you furnish a garden room it has to be a reflection of what you love. Getting to the heart of your design goals will help you along, and don't be afraid to go out on a limb.
When you see something you like, think about how you can integrate it into your décor. Just remember that there are no bad ideas, as long as you like them. Let's have a look at some stunning inspirations that are sure to get your ideas flowing.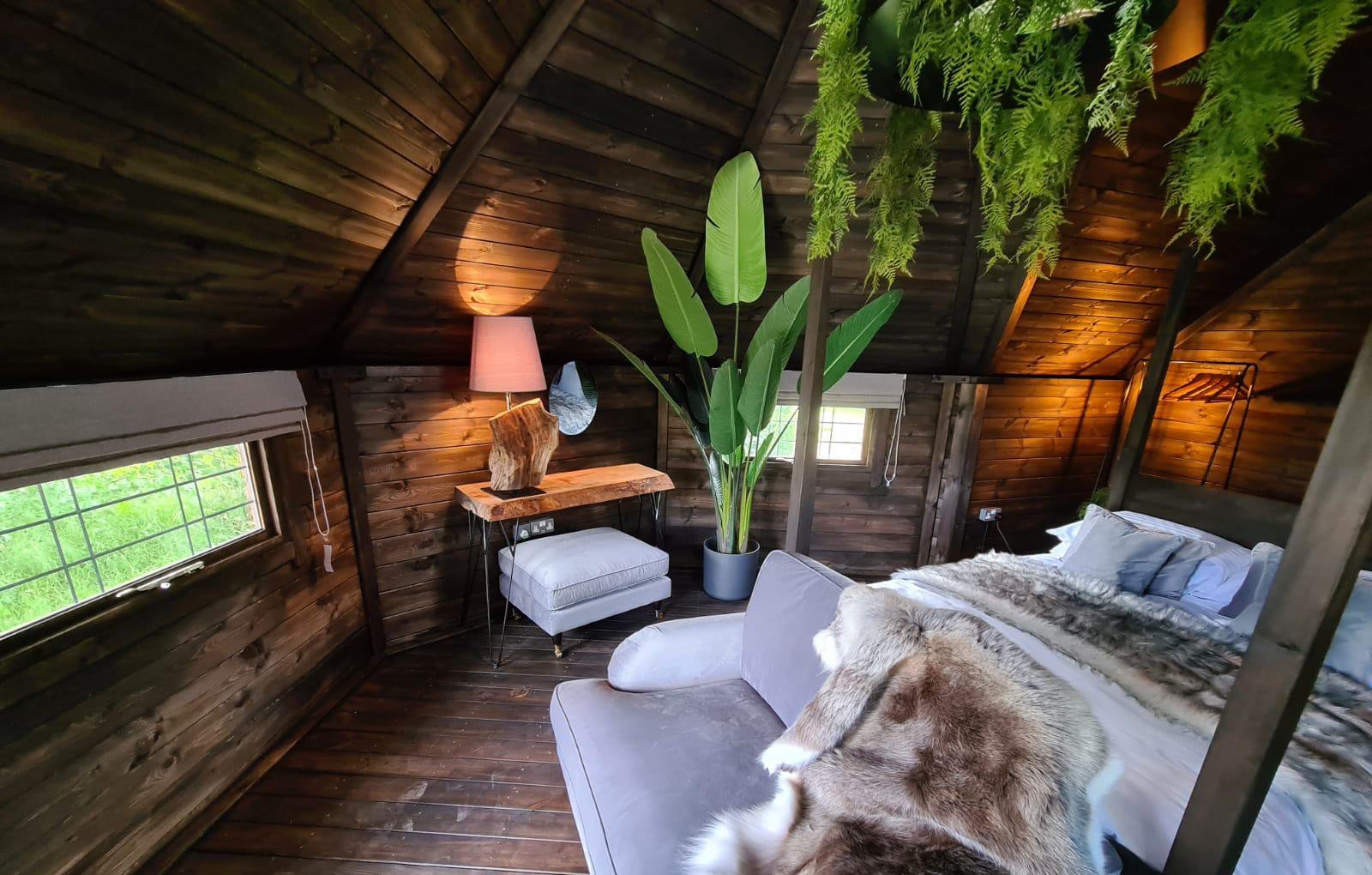 Inspiration 1: A Patio Or Decking
Having a little bit extra outdoor space is a great way to take full advantage of your new garden room. You can have a patio with semi-enclosed roof, or just leave it open. The added cost is minimal, and a patio gives you a great place to add decorative plants that are wonderful to look at.
In addition to looking great, having a patio space will help you keep your garden room clean. Sitting out on the decking is a nice way to bridge the space between your garden room and the grounds. Using interesting pots will give you a chance to add some style to your new space, and there are so many ways you can arrange them.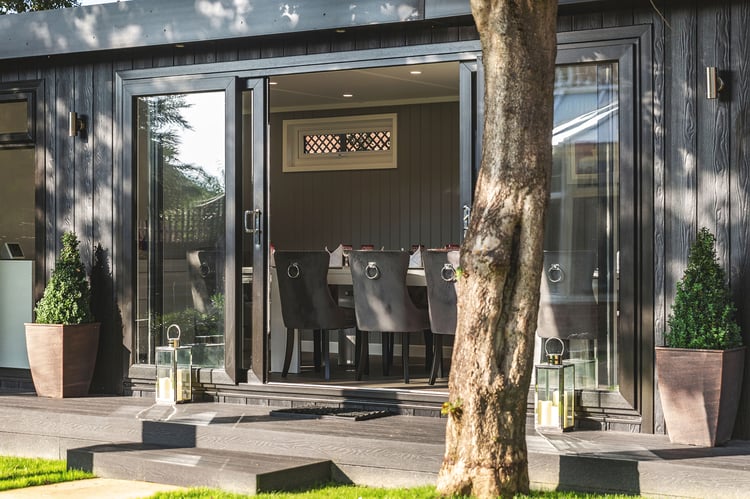 Inspiration 2: Lots Of Windows
If you spend time keeping your garden up, being able to see it from inside your new garden room is a must. The weather here in the UK isn't always ideal, so being able to be nice and warm inside your garden room is a real perk. While you are nestled up inside, you still want to be able to enjoy your garden outside.
Windows will give you lots of visibility, and when the sun is shining the light will flood in. Another benefit to having windows is adding lovely curtains or blinds. You will have so many choices when it comes to patterns and texture, and this lets your style shine through.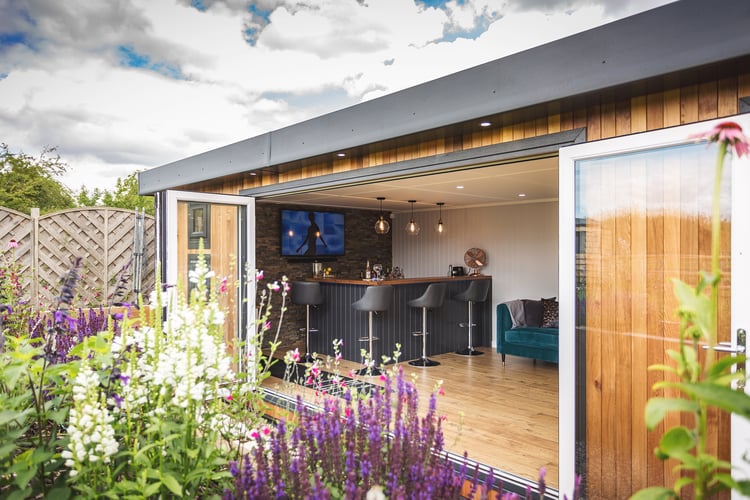 Inspiration 3: Great Seating Area
Having a garden room is all about enjoying your space. Adding comfortable seating will give you a way to enjoy your new garden room, and using matching prints can add a lot of style. There are countless chairs for you to choose from, so finding something that fits your tastes will be a snap.
Because Cabin Master garden rooms are built to the highest construction standards, you will be able to use any kind of furniture that you want. Unlike cheaper garden rooms, our models will keep the cold and damp out. Having a great set of seating will let you enjoy your beautiful new area anytime, no matter how the weather is behaving.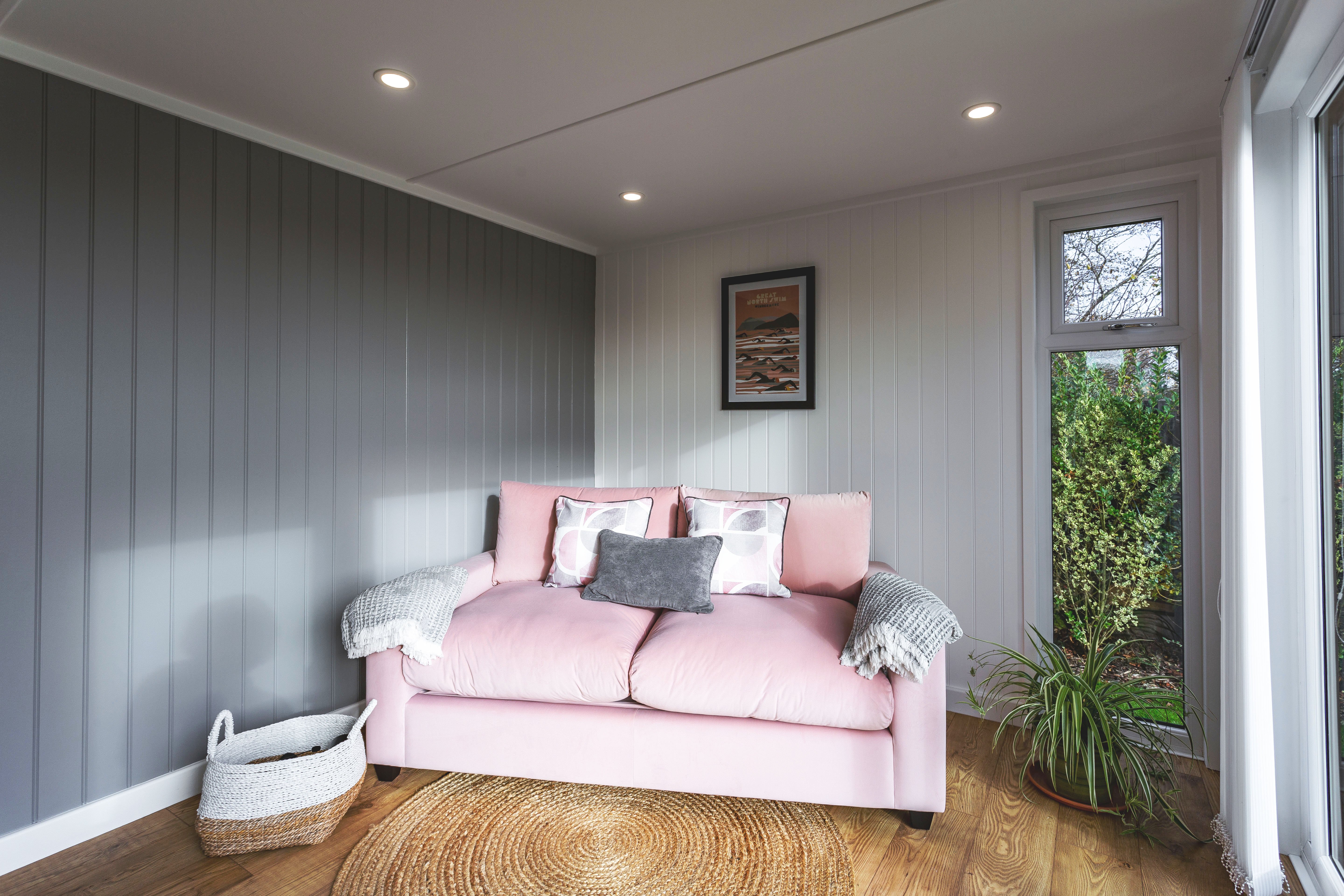 Inspiration 4: Kitchen & More
Integrating a kitchen into your garden room will offer you many benefits. Being able to entertain and not make a mess of your house is lovely, and it's a chance to show off your new garden room. Even if it is just you and your partner, having another place to cook can be really nice for a change of pace.
When it's hot outside, using your garden room as a summer kitchen makes a lot of sense. In addition to keeping your home cool, you will have a lovely view while you eat your meal. You can use the table and chairs for guests, even if you aren't having a big dinner. The table will add so much style and utility to your garden room, and you will have a nice place to work on if you need to.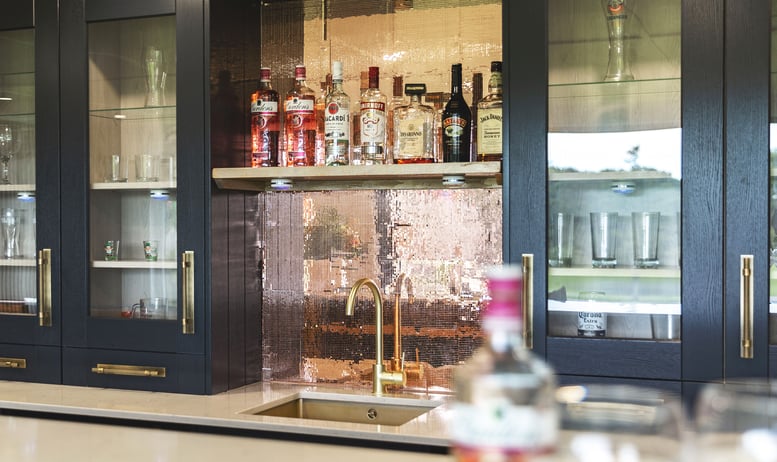 Inspiration 5: Vintage Prints
When you furnish your garden room, you can afford to go a little wild. Using fun prints will make your garden room feel like a part of you. Make your garden room a place where you can be who you want, and don't be afraid to express yourself. There are all sorts of retro prints that you can use, and they will make your space feel energetic and whimsical.
Prints can be used in many places, and will give your garden room a unique feel. They can be used sparingly, or applied more liberally if you like. Buying fabric in bulk and having seat cushion covers made will let you change the whole feel of your room in an instant. You can even have matching table cloths created!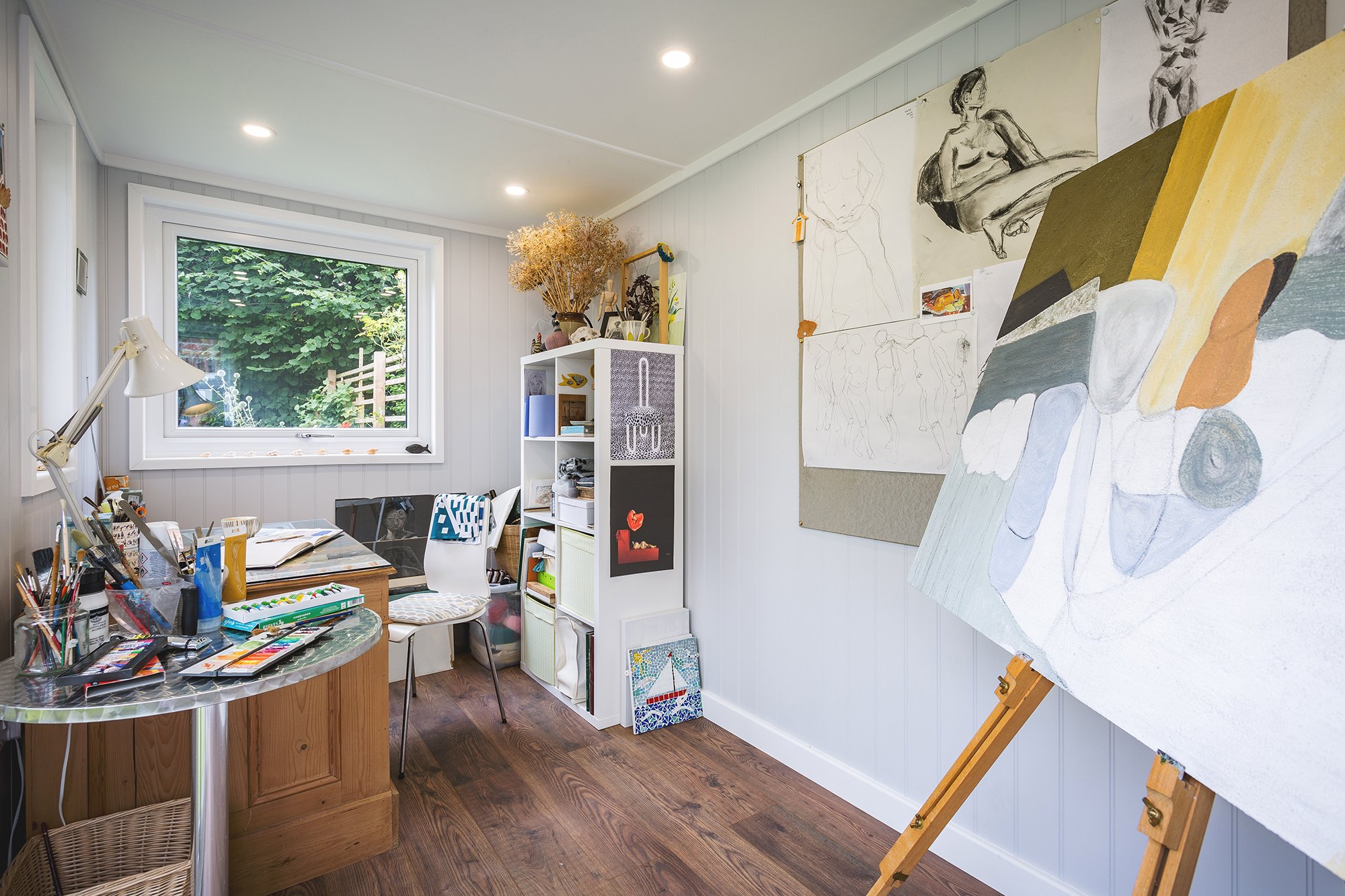 Give Us A Call
No matter what your design goals are, at Cabin Master we can make them happen. We build our garden rooms from some of the best materials that there are. If you have any questions about what we can do for you, please drop us a line.
Get inspired with fresh ideas for your new garden room! Our Ultimate Guide To Garden Rooms is full of helpful information about design, construction, layout and cost, so you can plan the perfect space to suit your budget. Download your copy for free by clicking here.