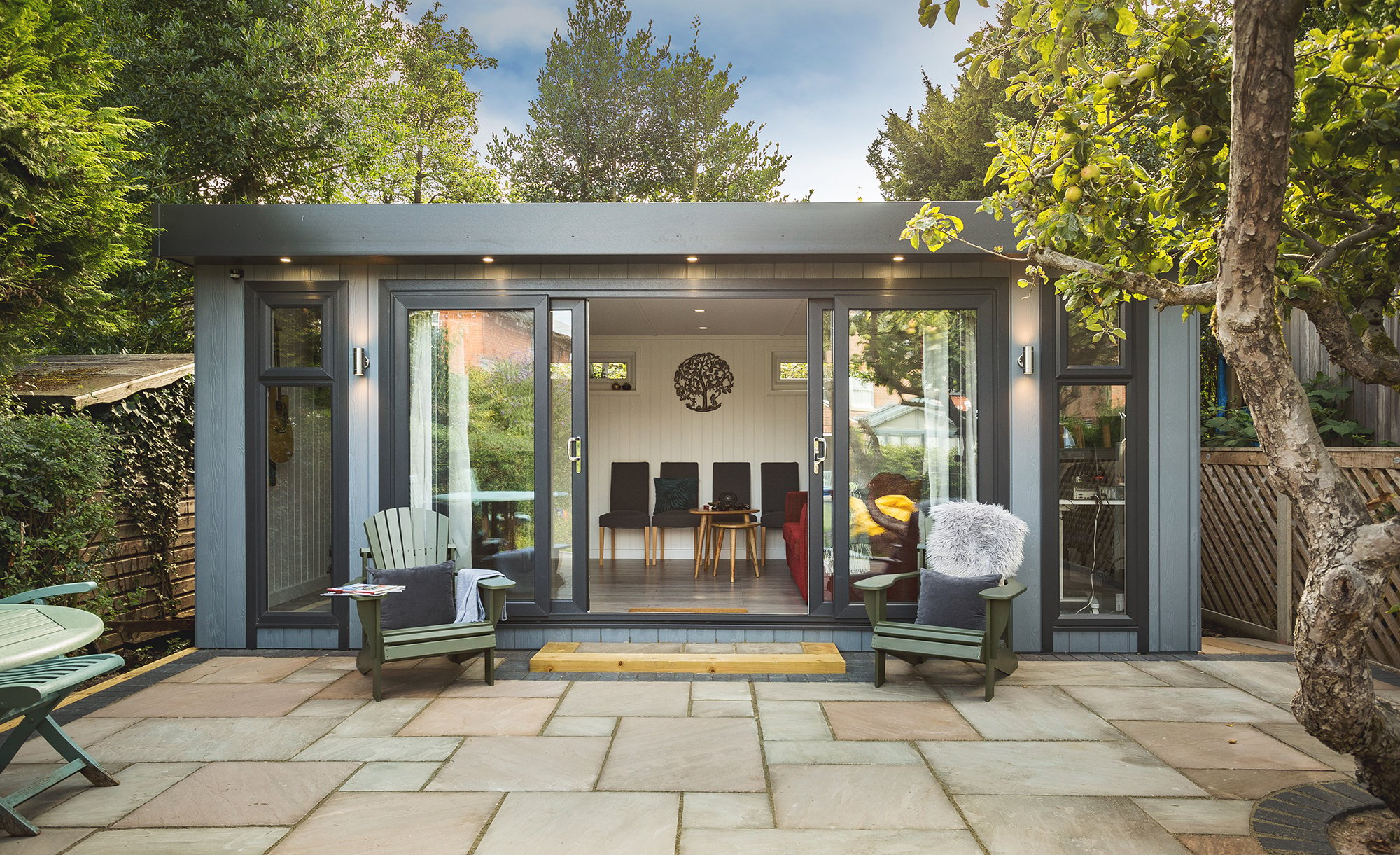 Want To Design Your Modern Garden Room Perfectly For You?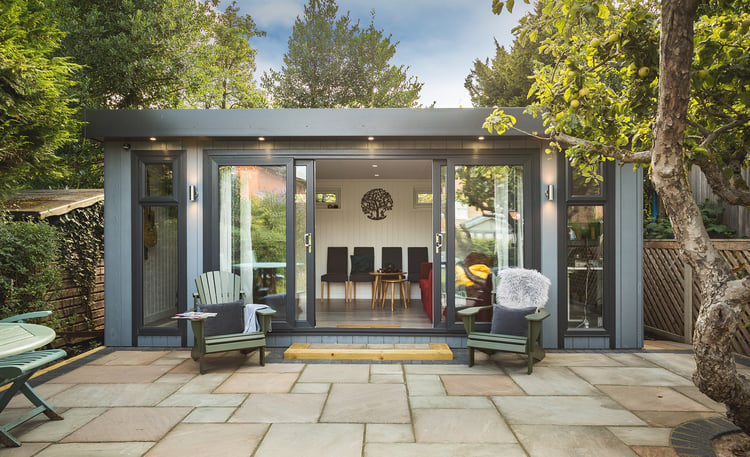 Looking forward to using your new garden room? While creating the perfect home office remains top of the to-do list for many people, there are so many other ways to use the additional space a garden room delivers.
From bedrooms to workshops, hot tubs to hideaways, the possibilities are endless. Read on to find out how we can help you custom build the perfect space for you...

The Perfect Party Space
A dedicated bar in garden is one of the most popular choices for using a garden room, adding flexibility, fun, and glamour to your home. Creating a dedicated bar and entertainment area makes the ideal party space in summer and winter.
Add sliding or bi-fold doors to open or close the space according to the seasons and enjoy an intimate date night or celebrate a special occasion, whatever the weather.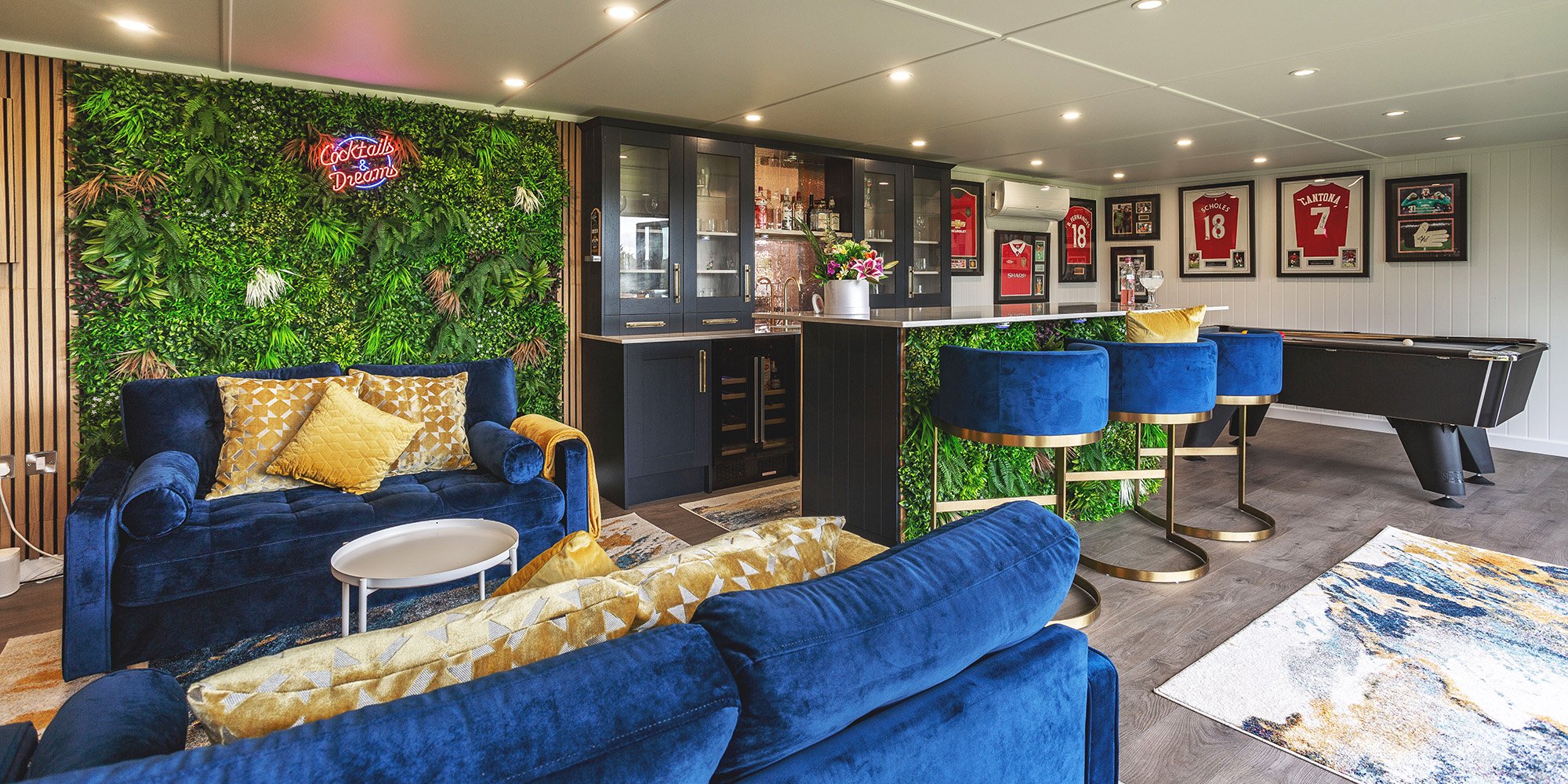 For The Players
Whether they're a Playstation pro or their idea of fun is something a bit more active, why not add a dedicated playroom for the kids? We can suggest some innovative storage options, so everything from Lego to game consoles can be tucked neatly away.
Parents love dedicated playrooms, as they can be designed as a child-friendly and safe space for kids to explore, as well as not having to worry about the faff of having to tidy up the mess once they've finished playing...you can just shut the door on it & leave it for them to go back to another time. Teenagers will love the independence of having a dedicated space where they can work on their gaming skills, have friends round, chill out, do their homework in their very own space too.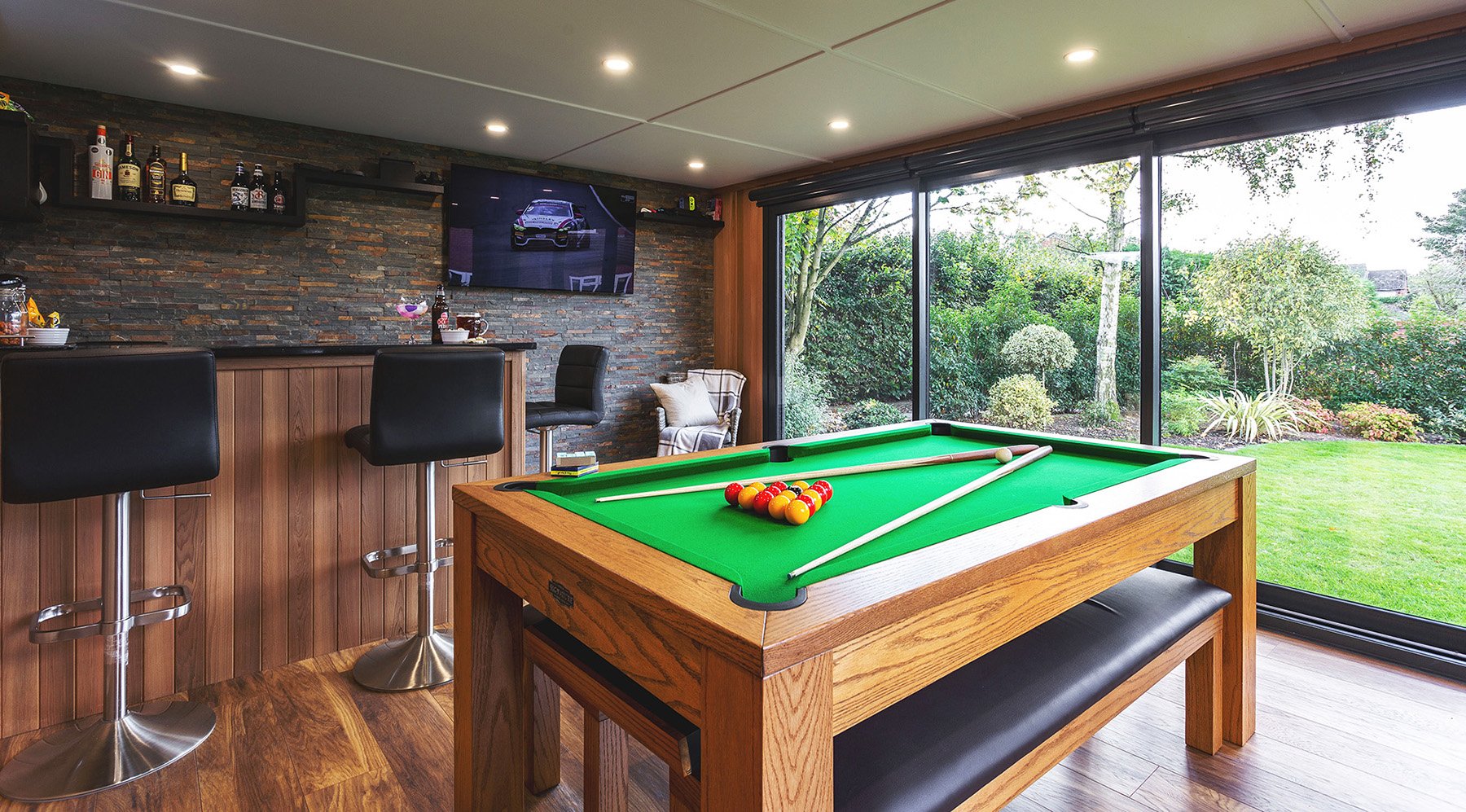 Professional Home Studio
A garden room can be designed to let the maximum amount of sunlight flood the space, making it ideal as a home photographic studio. Bi-fold doors are ideal for this, as they can be fully opened to make your garden room as light as it can possible be. The calm, creative space garden rooms offer is also ideal for creating art, music, and crafts. The options for finishing your garden room to suit your specific needs means your bespoke space will be insulated, secure and perfectly adapted to your needs or desires - the ideal (wo)man cave.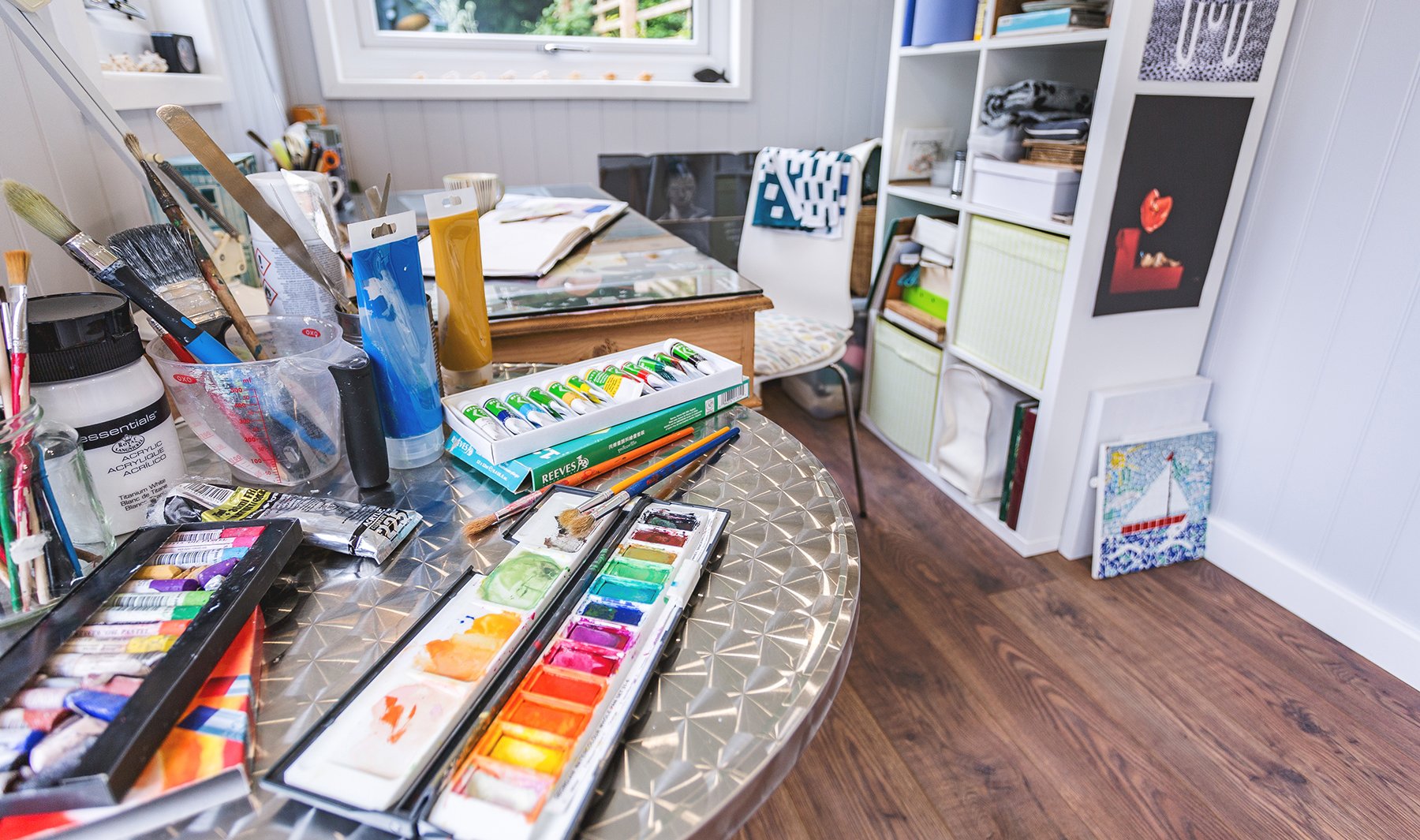 Fit For Anything
Because our garden rooms are built to withstand the elements, you can work out whenever you want without having to make the effort to go to a public gym. Having a home gym just a few yards away at the bottom of the garden is a powerful incentive to get fit. You also don't have to worry about packing all your equipment away after every workout, on top of doing your exercise!
All our garden pods can be adapted to your needs, so if you want to incorporate a hot tub and sauna to create your own home wellness center, just let us know and we'll be happy to design the ideal garden room. We also offer a waterproof interior cladding option, so should you want your garden room to house a hot tub or swim sap, you won't need to worry about condensation & mould.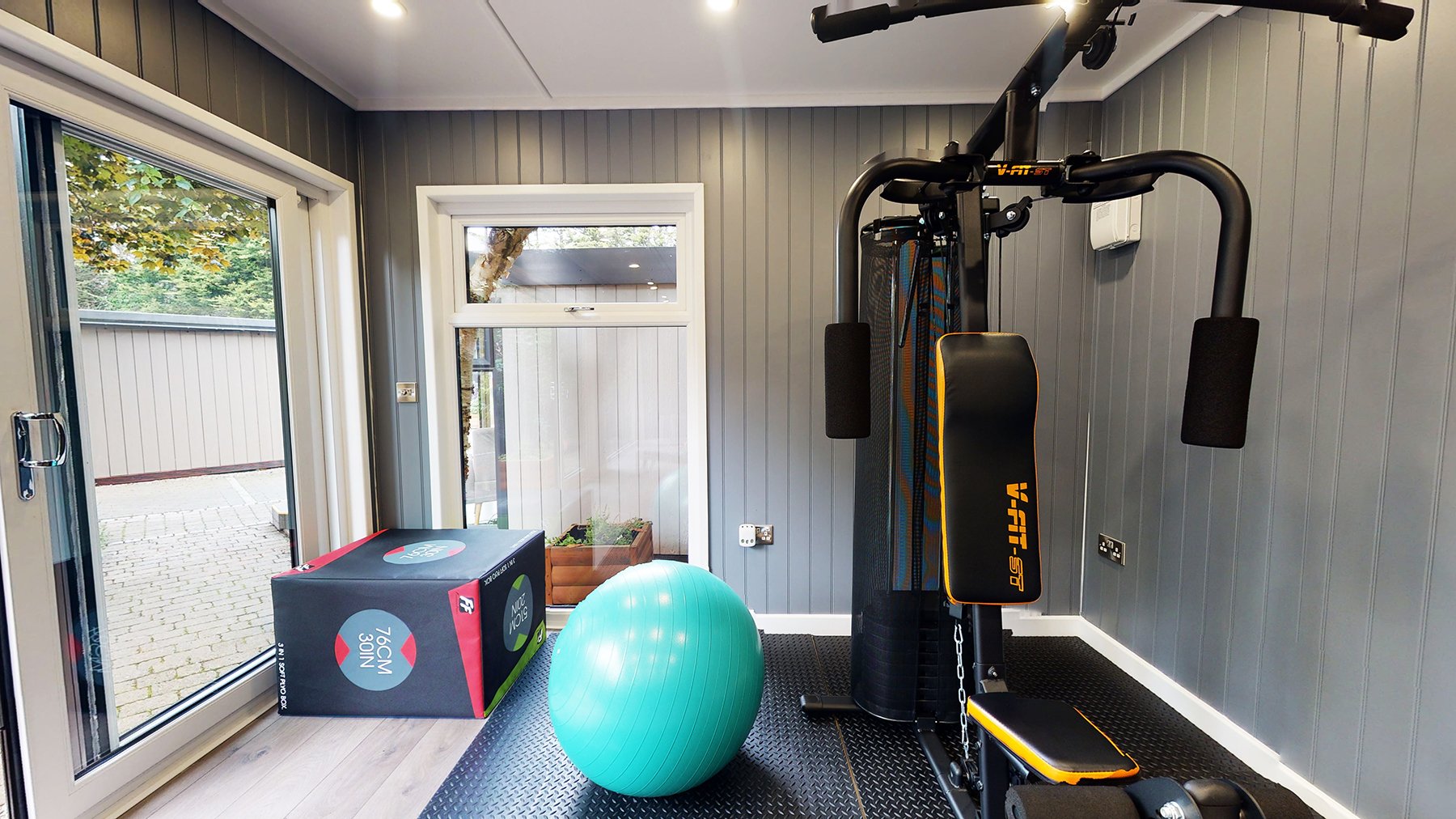 Your stunning new garden pod can be used for so much more than work. Why not browse our gallery of garden room uses to find inspiration for how your garden room can enhance your existing living space; be it a garden gym, spare room for guests, garden bar, or many of the hundreds of things you can use a garden room for. When you've made your choice, contact us to make it happen. Here at Cabin Master, we offer a FREE design service in-house meaning we can design a bespoke building with you in the driving seat, that can be geared around your budget & specification.