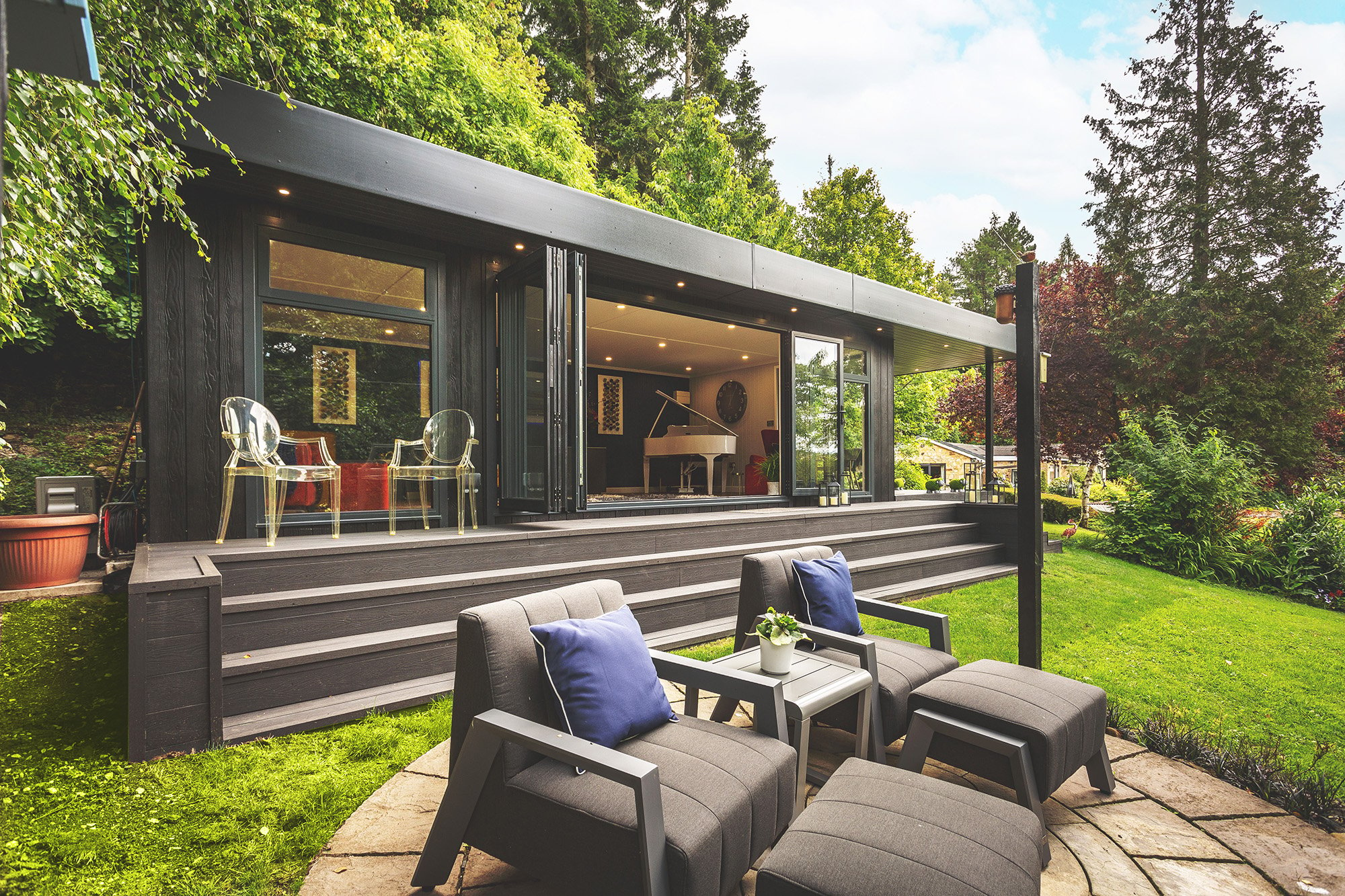 Entertain Outdoors With Your New Canopy Garden Room As The Centrepiece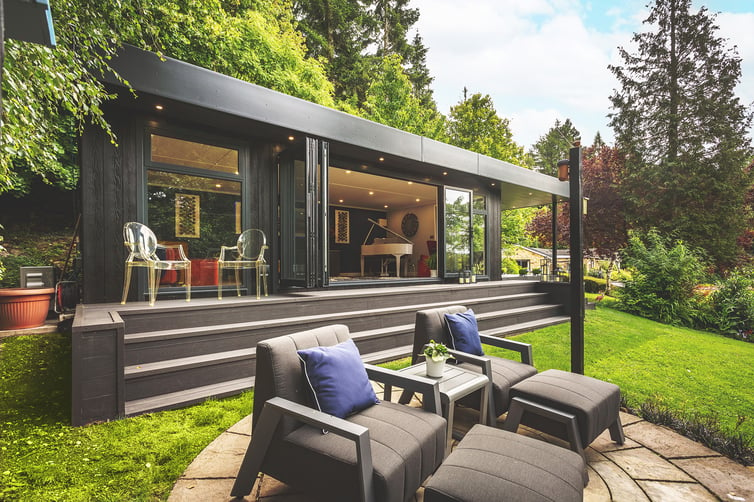 At the first hint of summer we Brits love nothing more than to get outdoors in our back gardens for a touch of al fresco dining - and the more friends and family we have round to celebrate with us, the better.
That means having plenty of cosy physical space so that folks can congregate together and chat, as well as somewhere covered to place the nibbles and drinks. A canopy (or veranda) garden room is an idea for this type of occasion. Not only is this type of structured platform covered so that the odd summer shower doesn't ruin the goodies or have our guests running indoors to the kitchen, but it also looks great as a garden centrepiece & can also create a lovely, cosy atmosphere and provide cover as the sun starts to set.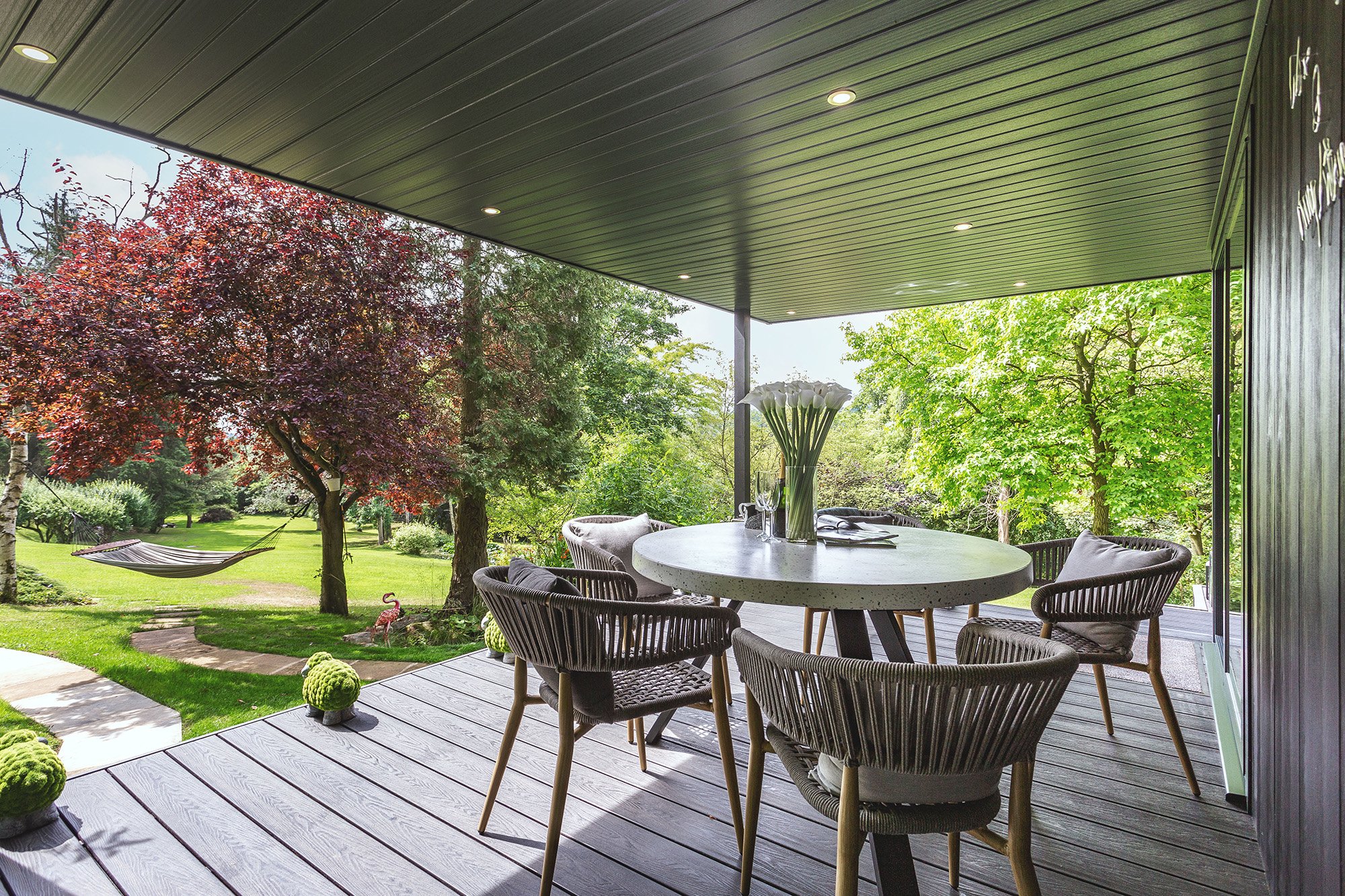 How To Decorate Your Gazebo
We reckon our canopy garden rooms looks great on their own, thanks to the fact we use beautiful, high quality and sustainable timber. Our craftsmen are also top notch so you can also be ensured of a smart finish. However, to add a touch of colour to your celebrations you could always add some fairy lights, candles, or bunting to add to the party mood.
Hanging baskets with colourful and gorgeously-scented blooms would also work (just make sure your guests don't bump their heads on them), while trailing vines on the two tall timber poles at either end of the entrance steps would also cause your guests to give an admiring glance or two, we're sure.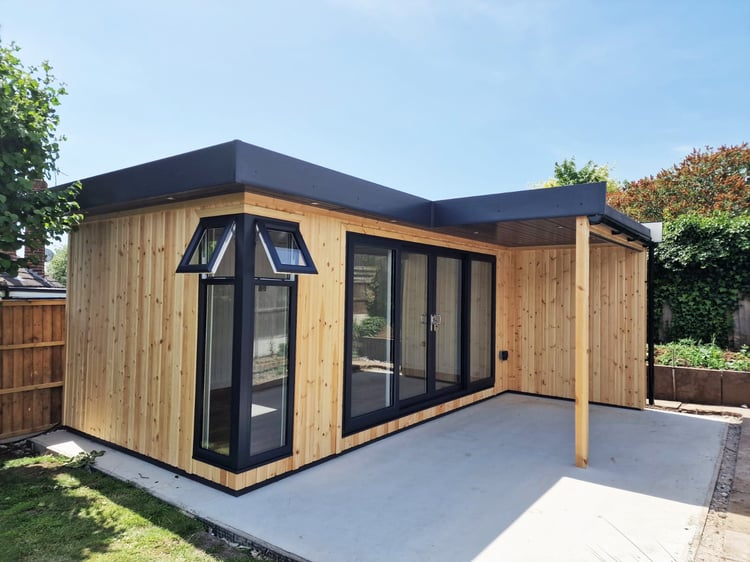 Pimp Up Your Gazebo Or Patio Furniture
Make the garden room truly your own and add outdoor chairs and sofas in-keeping with your own personal style and accessorize to your heart's content by adding a bunch of brightly coloured,-patterned scatter cushions, as well as the odd woollen throw or two for guests to wrap around themselves late at night when it starts to get a bit chilly. You can even add outdoor bean bags & outdoor rugs to create the perfect meeting of indoors & outdoors.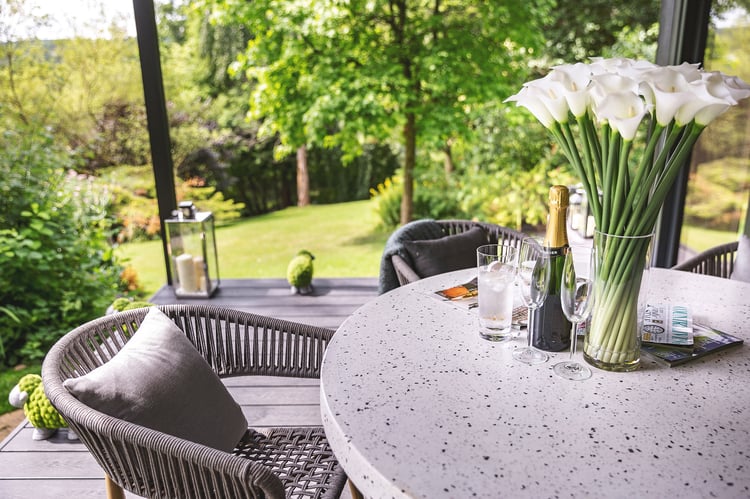 Dine Outdoors In Sophisticated Style
As a bit of elegant fun why not hang a chandelier or paper lantern at either end of your canopy garden room? Not only will it add cosy lighting but, also a bit of elegance – impressive if you also happen to supply a few bottles of champagne and prosecco chilling on ice, along with a few silver trays of tempting canapés.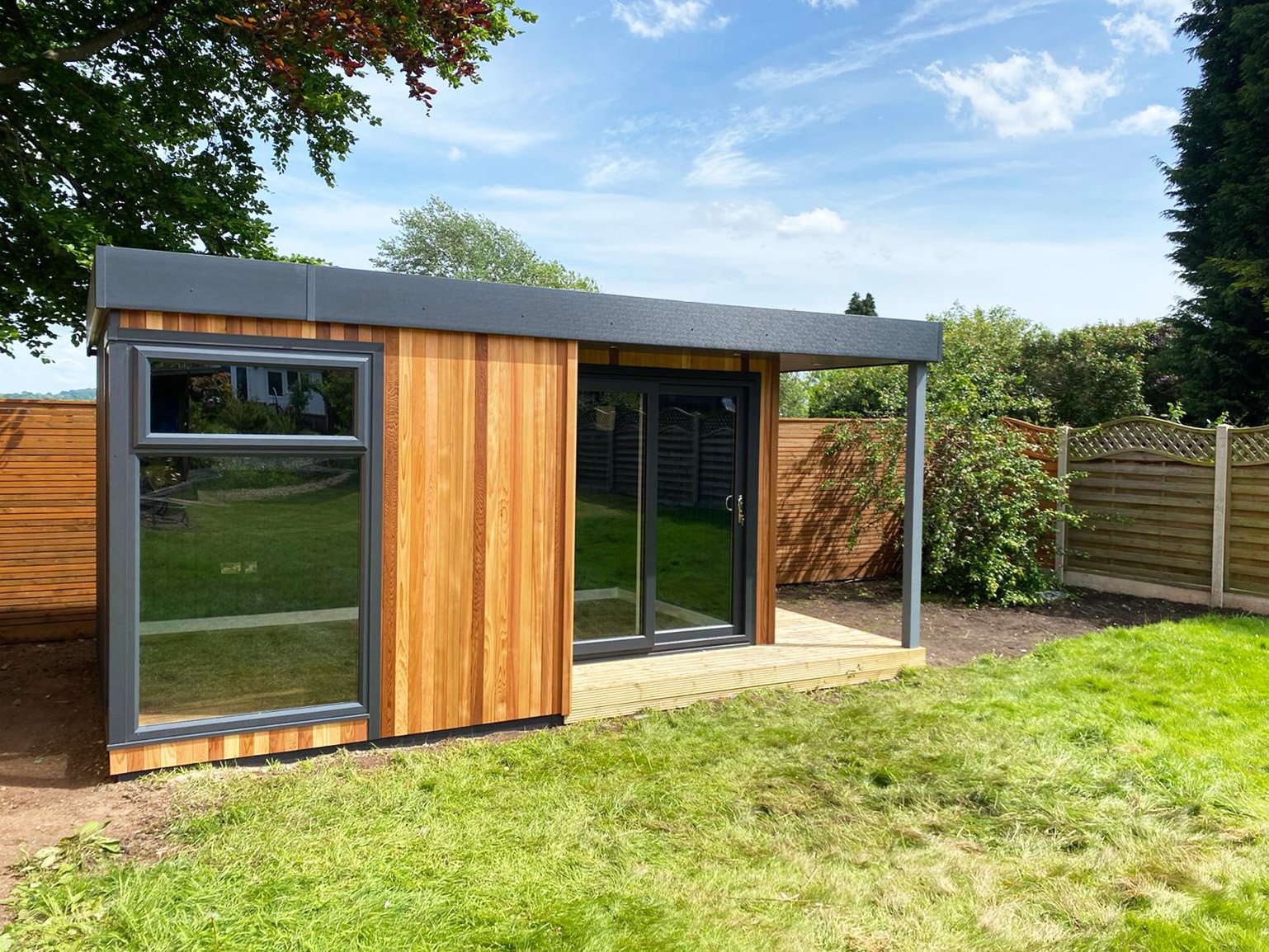 How To Guarantee A Top Quality Canopy Garden Room
If you would like to really make the very most of the Summer months, glorify your garden with a top notch canopy (or veranda) garden room & get in touch with the team here at Cabin Master and we can advise on both size and style. Call us for a chat on 0115 932 8888.