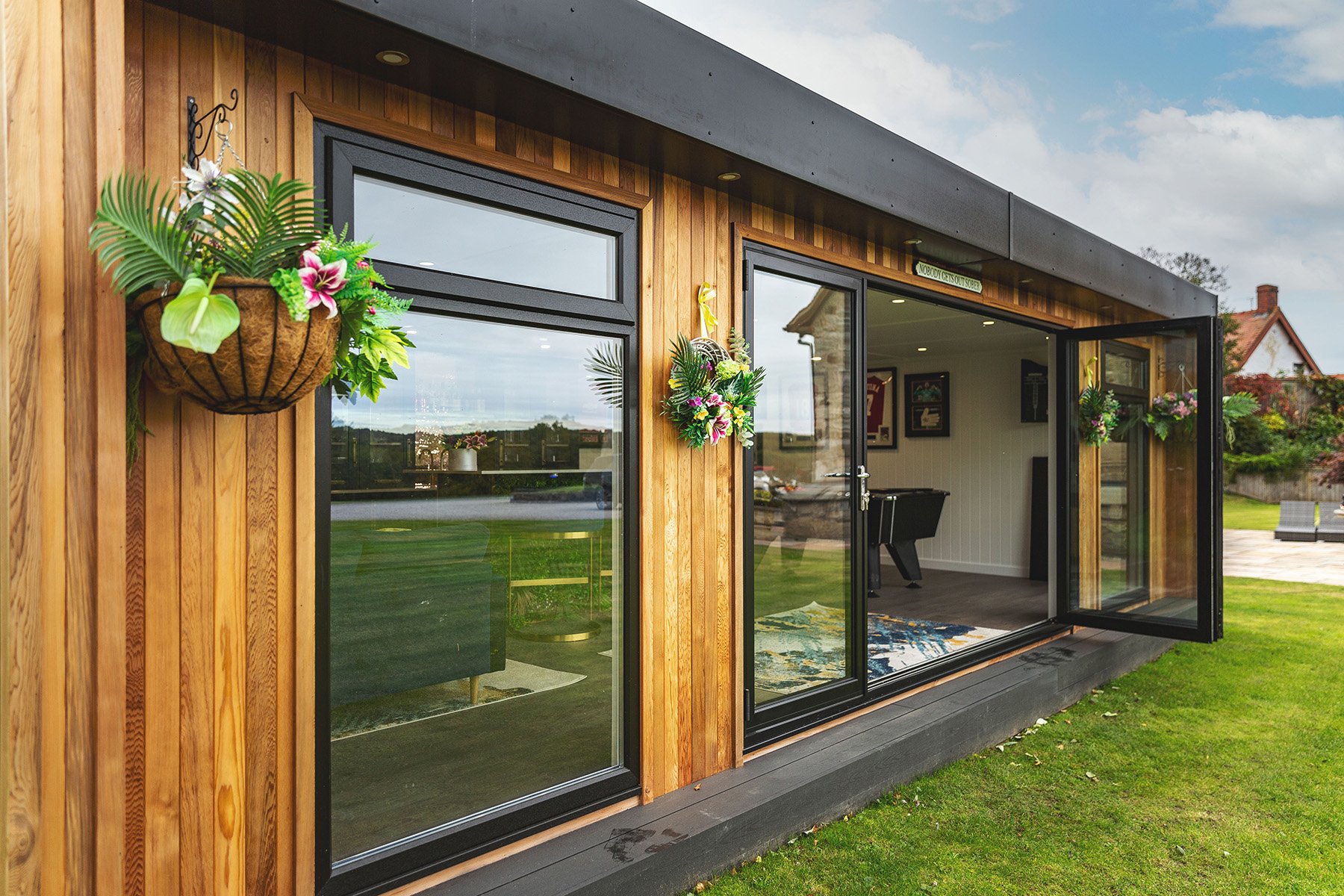 Why Should You Have Bifold Doors With Your Garden Room?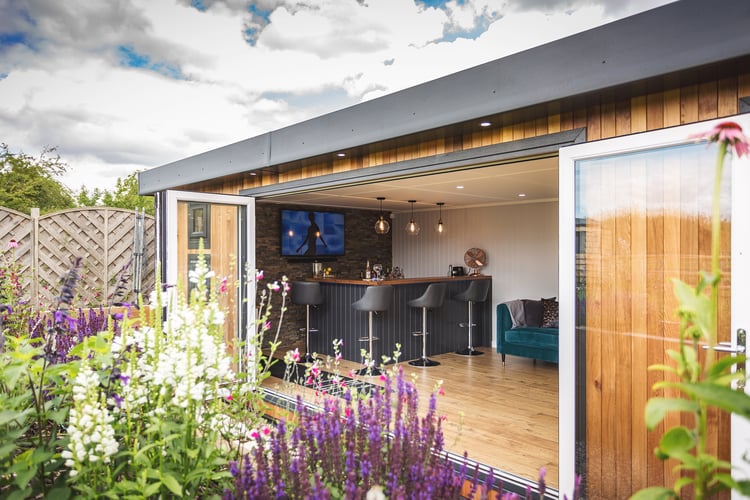 The design process for your new garden room will be a lot of fun. While you are putting together your wonderful space, seriously consider the use of bifold doors.
Using bifold doors gives you advantages that really can't be achieved in any other way. Because of their unique design, bifold doors can act as both a very secure wall and a great way to let loads of light into your garden room.
Bifold doors can give you protection from the elements when you need it. When the weather is great, they easily fold out of the way to give you an open air experience like no other.
There are many benefits to bifold doors, so let's look at a few of the ways they can really change your outdoor room for the better.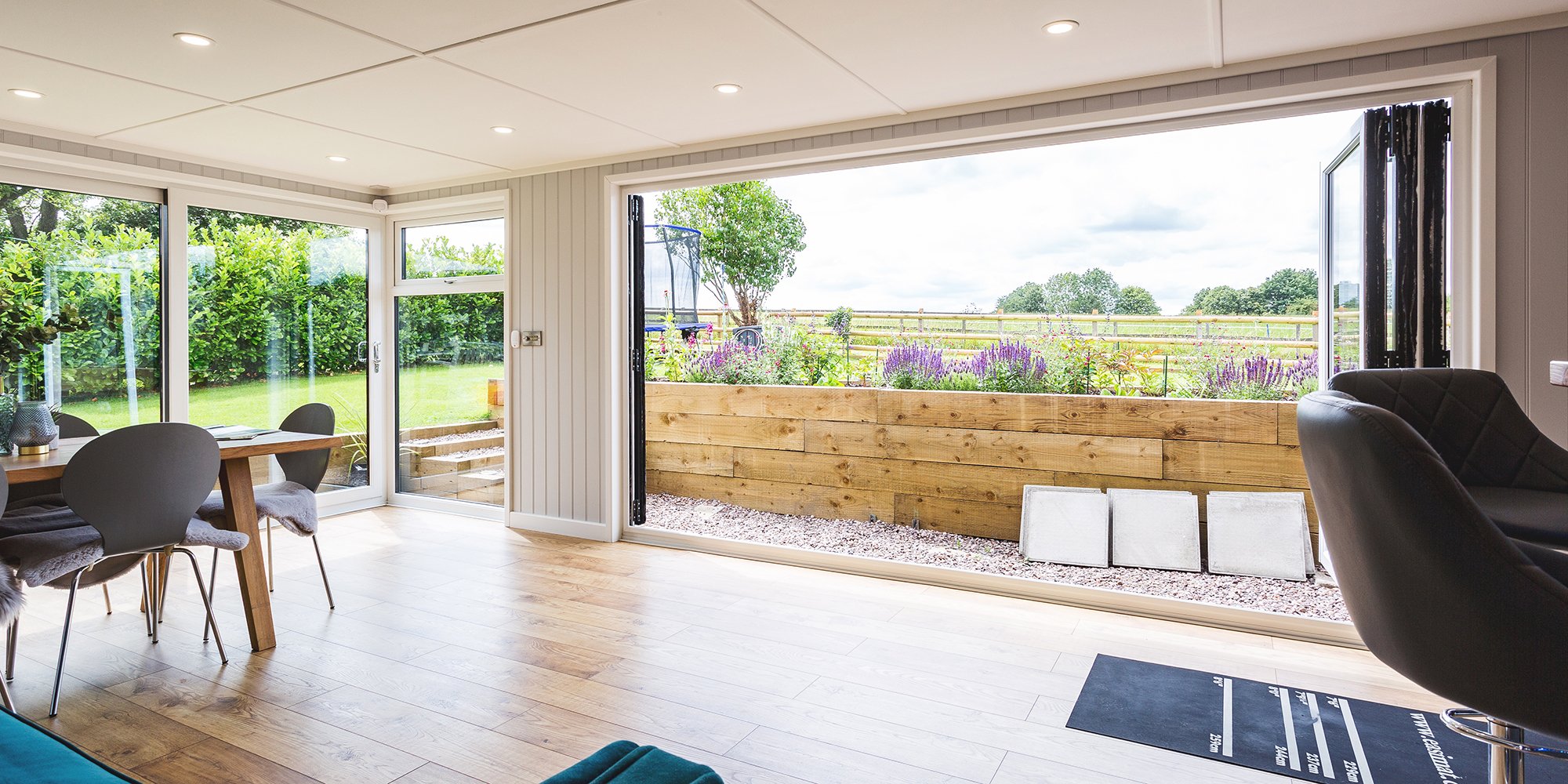 Natural Light
There really isn't another way to get the kind of natural light that bifold doors allow into your garden room. When you look at the wall of doors, you will see that most of the space is glass.
This wall of windows will let the light flood in when you want it to. If you want to incorporate some of the better parts of a conservatory into your garden room, bifold doors give you that opportunity.
Design Feature
In addition to the light that they let in, bifold doors give you a spectacular view of your garden. Having an open visual space will make your garden room feel much bigger.
Being able to see the gardens that surround you is wonderful. You can also have plants inside of your garden room, and not have to worry about using artificial lights to keep them alive.
The doors themselves look great and will add a lot of style to your new structure. When the weather is nice, you can open up the wall and have a seamless transition between your garden room and the outdoors.
There really isn't another kind of door than can give you that.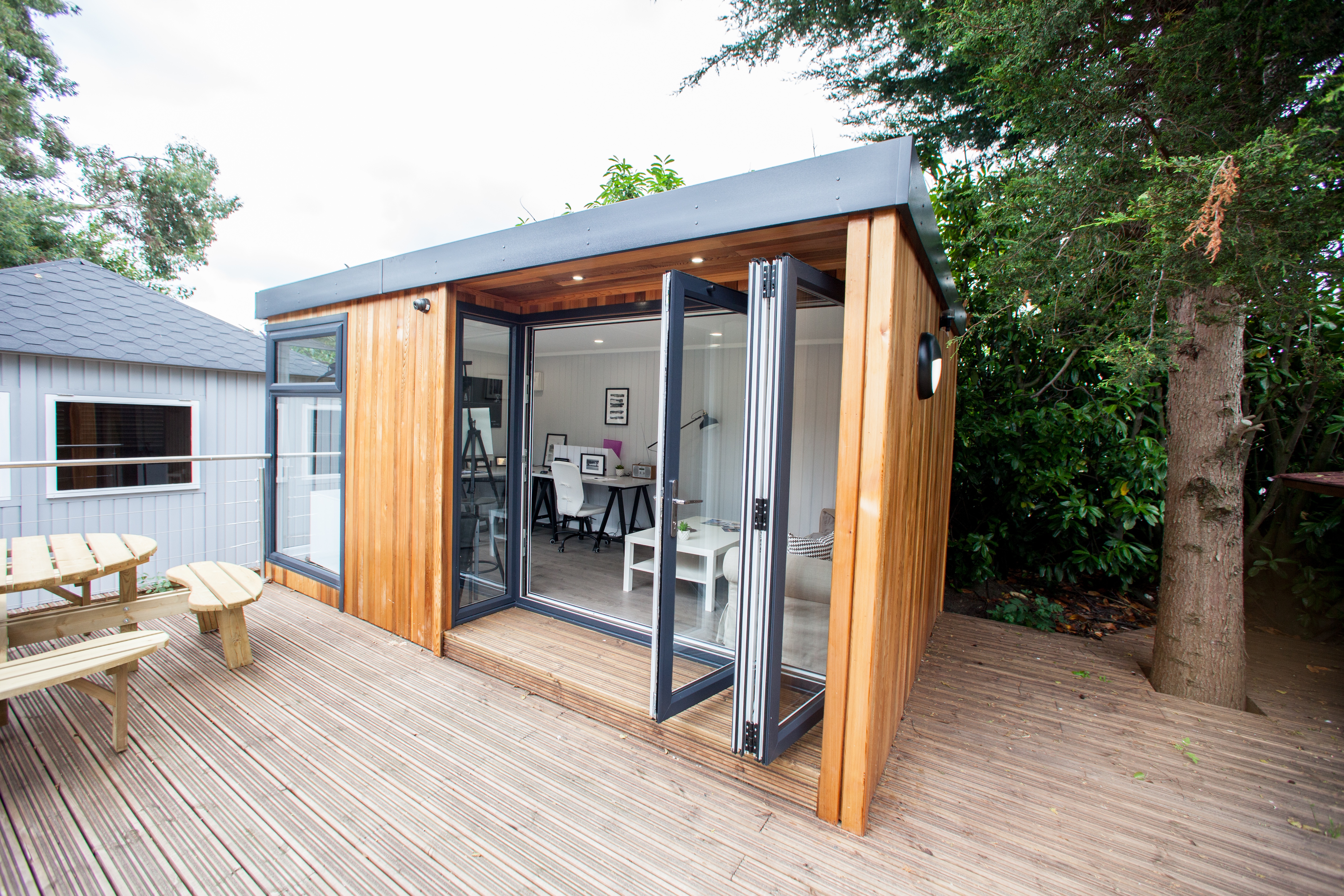 Great Insulation
Bifold doors offer you a great comprise between visual space and insulation. Unlike the single pane glass that is common in conservatories, bifold doors use double paned glass. This will give you a space that is open and bright, but still energy efficient.
While they are not as good at insulating as a solid wall, the visual contribution they make to your space is well worth their addition.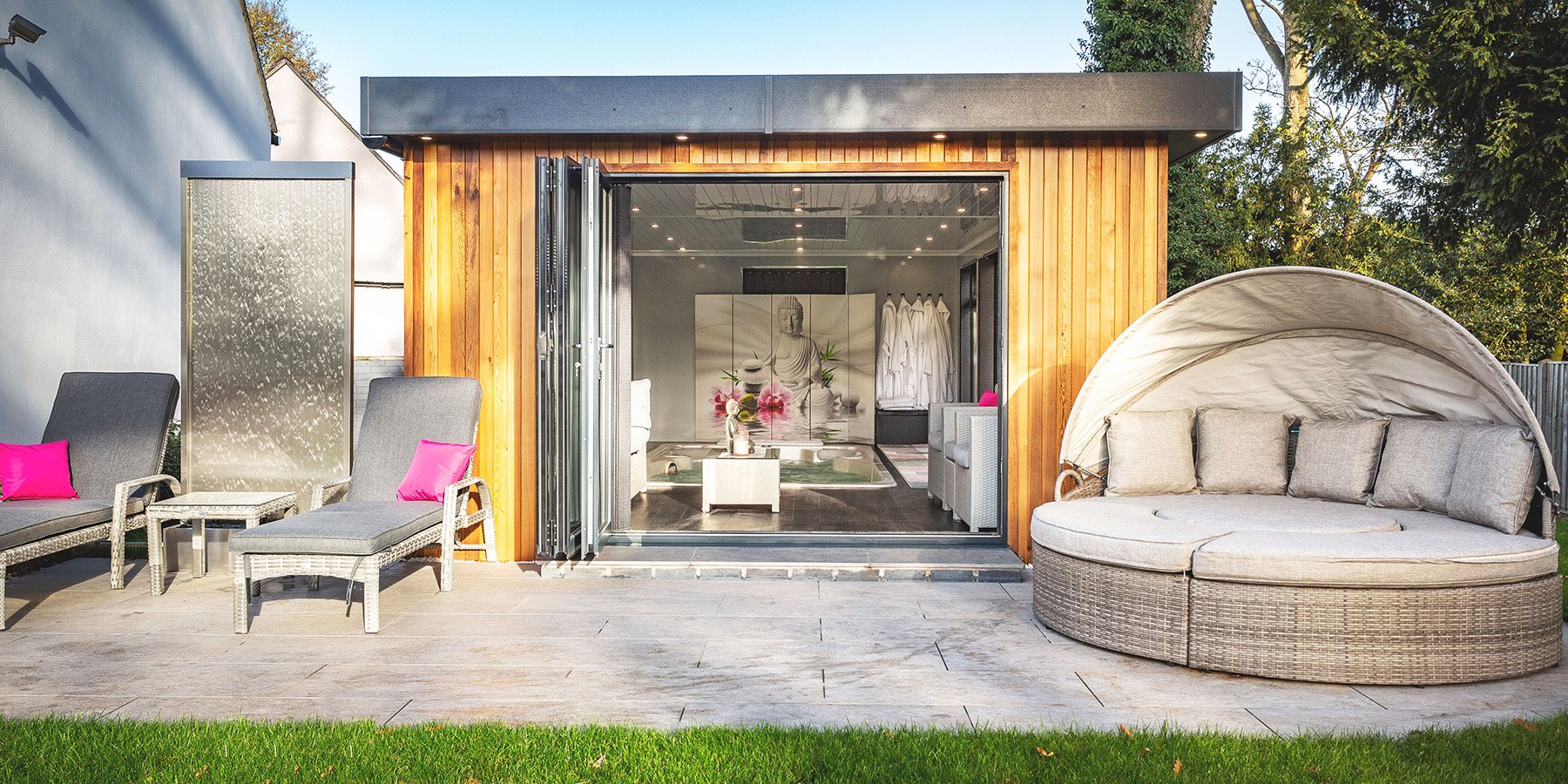 Easy To Use
When you want to open up your space it is easy. Bifold doors work using a steel track and bearings, so sliding them open is a breeze. Once open they stay out of the way, and are nearly invisible.
If you have never used bifold doors, try them out before you decide to include them. You will see how easily they move, and how convenient it is to be able to move a wall in just a few moments. Drop by and see them in action at our Show Site at Stapleford. We've got a huge range of garden rooms on display for you to have a look at and see which design features work best for your garden.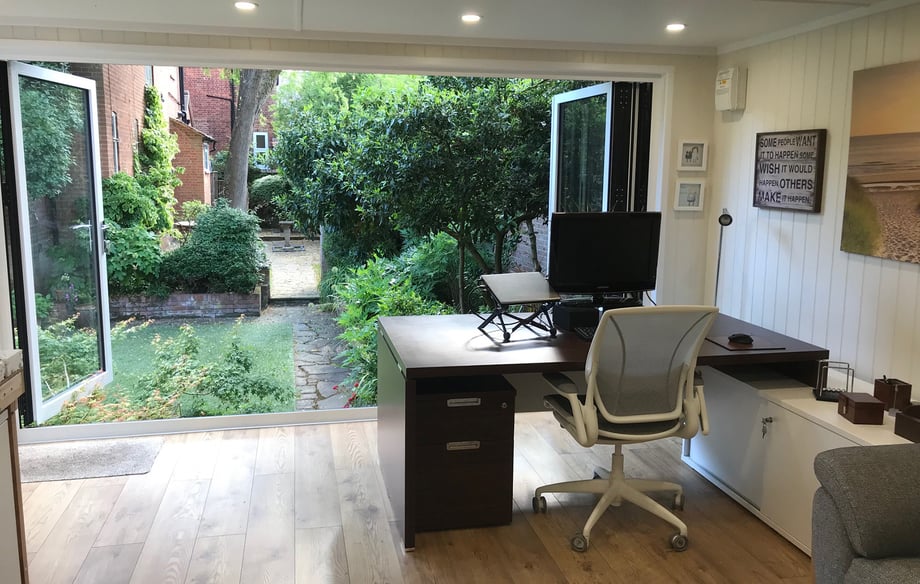 Security
Despite their open appearance, bifold doors are very secure. Some utilise a locking system that allows you to lock each door panel individually if you want to. The rail that holds them in place is extremely strong, and is as secure as a fixed window would be.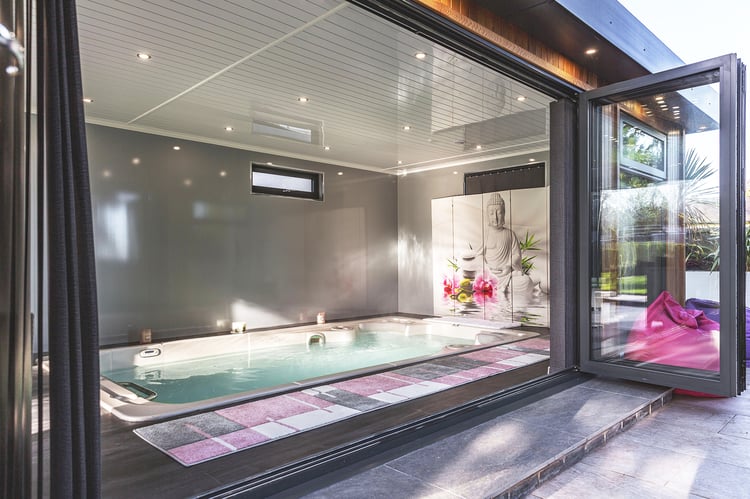 Have A Look At These Options
If you want to see all that bifold doors can add to your garden room, have a look at we do with them. You will notice right away the difference they make to the design of a garden room, and all the visual space they create. Click here to visit our gallery.
Adding bifold doors will add some cost to your garden room, but they last a very long time. You will be enjoying a view of your garden every time you are in your new building, no matter what time of the year it is.
Want to know more about your garden room design options? Click here to download our free Ultimate Guide to Garden Rooms. It's full of hints and tips that will show you the full value and potential of investing in a garden room for your home in 2022.