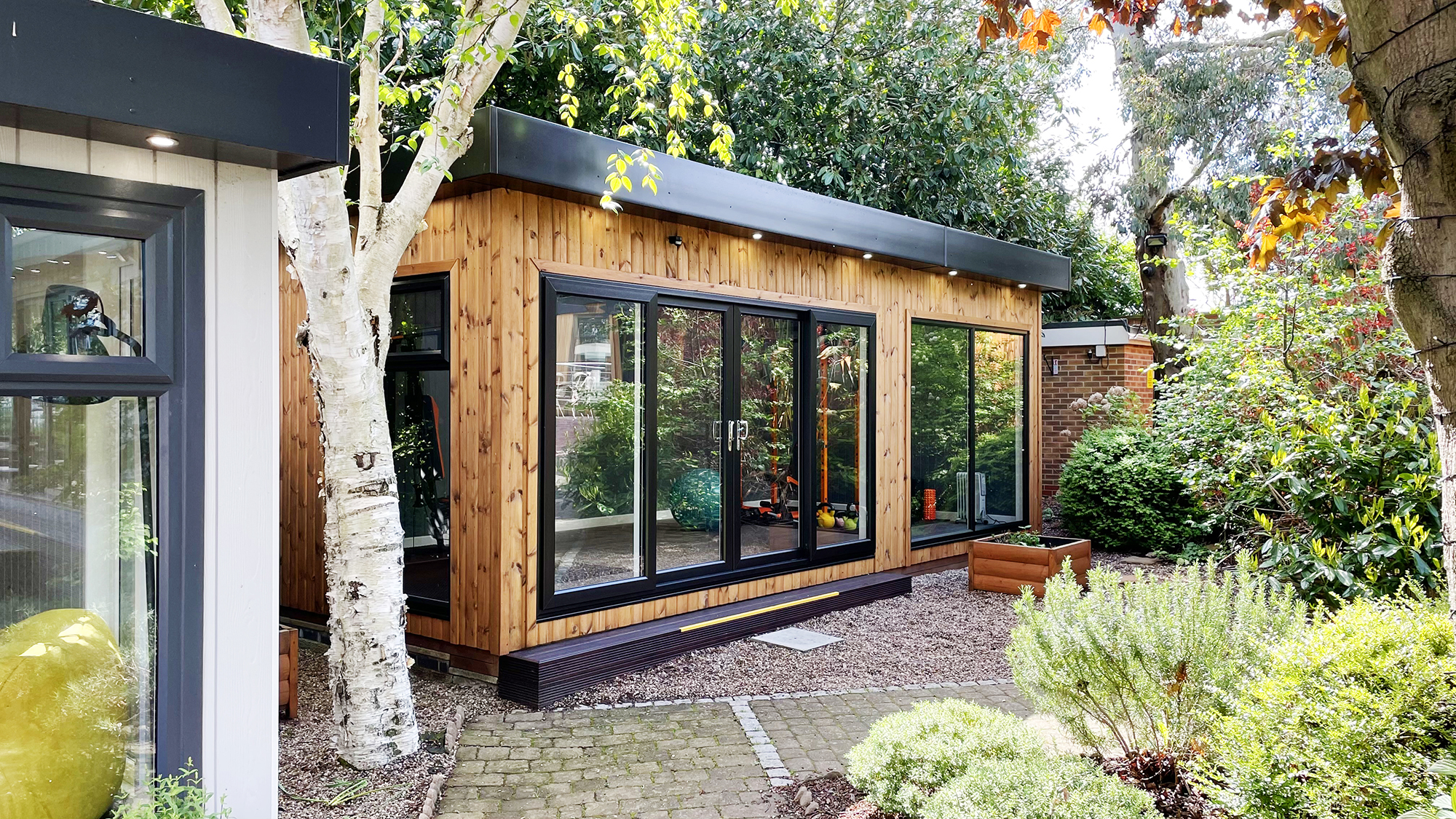 The Garden Gym - The easier way to stay healthy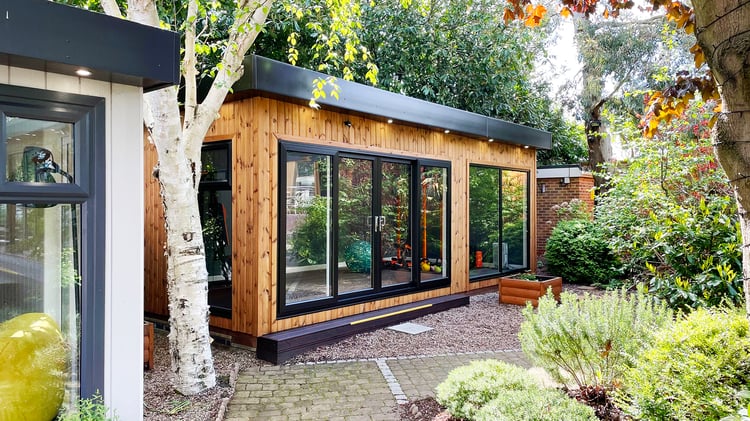 No doubt about it, here in the UK we are becoming more health and fitness conscious than we have been for decades. You only have to ask today's teenagers and twenty-something's, many of whom are shunning alcohol for 'clean eating' - the number of vegans in the UK has increased by 350 per cent over the past decade according to the Vegan Society - and regularly practicing Pilates rather than heading for the pub.However, in the immediate aftermath of Christmas, even the best of us are liable to be feeling a little less than 100% fit. If one of your New Year resolutions is to get your fitness back on track for 2023, don't waste £100s on a gym subscription you'll hardly use. Get a home gym built at the bottom of your garden instead.
In the short time since the New Year we've had a stream of enquiries about whether a garden room can be used as a home gym, so you're in great company.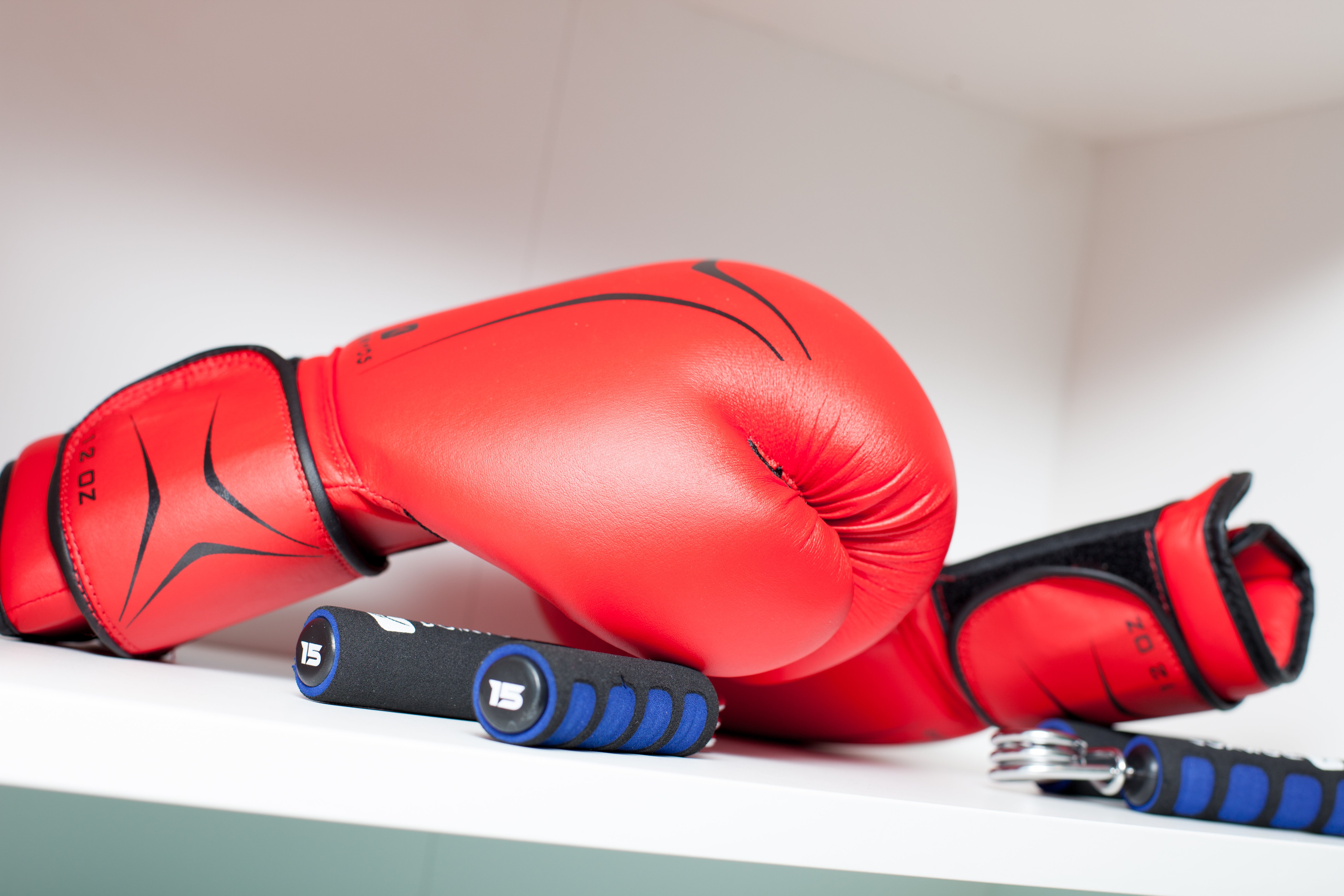 A Home Gym Is More Motivating & Cost-Effective
A home gym makes perfect sense, after all. When you have all your favourite gym equipment out in the back garden calling out to be used then you no longer have to drive for a stressful 20 minutes or so just to reach the gym, and nor is there any eye-wateringly expensive monthly gym fees to have to fork out for. Spending time outside has proven benefits on your everyday life & can benefit both your mental & physical wellbeing. For example, doing things like growing food or flowers, exercising outdoors or being around animals can have lots of positive effects.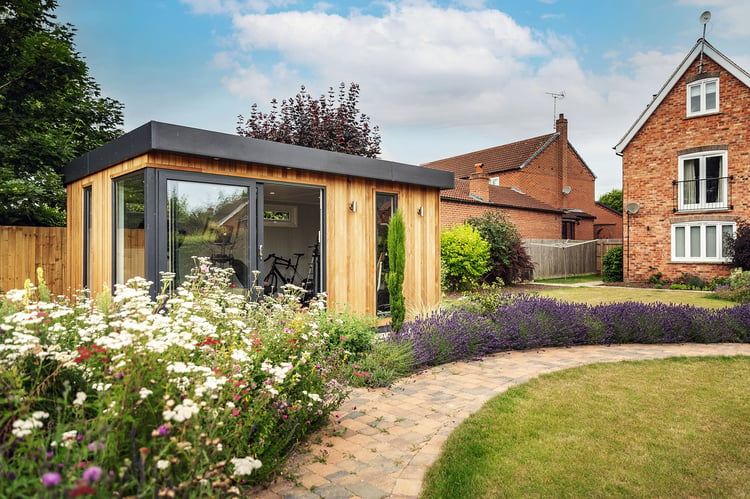 You will also find that you're far more likely to work out when the equipment to do so is less than a minute's walk from your back door in your own garden gym.
Design Of Your Garden Gym Room
Depending on the type of equipment you plan on using, you may wish to plan out the configuration of your new garden gym room. This can include the type of roof or floor you wish to incorporate. You may be looking to have air conditioning in your gym during the summer months? With your own private space to workout, you can reap all the benefits in your own way. A garden gym is a fantastic use for a garden room.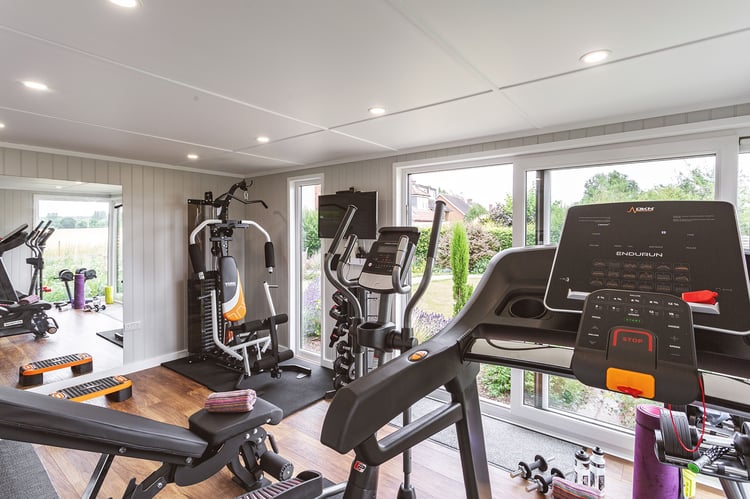 Sometimes you might need it, although you may not have to since the majority of our garden gym rooms are designed with a wall of double glazed glass which can be pulled open via sliding or bi-fold doors, meaning you can get plenty of air in when necessary. At the same time this gives an excellent view out into the garden itself when you get fed up with the TV or pop videos. Meanwhile, keep warm in the winter with an air conditioning unit that doubles as a heating unit!
If you're worried about the security of all that expensive gym equipment you will be buying for your garden gym room then don't be. That's because our garden gym rooms can be fitted with the latest security equipment installed, including cameras which allow you to see inside your garden gym from the comfort of your armchair.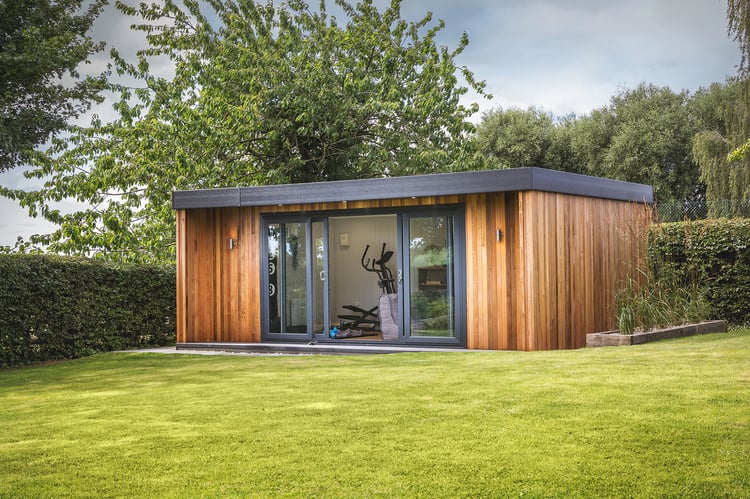 Ordering Your Brand New Garden Gym With Cabin Master
Find out more about customising your own garden gym room by giving us a call on 0115 932 8888. We can give you some up-to- date advice as well as arrange to come out to your home for a free consultation. For more great garden room ideas, please download our free e-book The Ultimate Guide to Garden Rooms or visit us at our show site just outside Nottingham. Click here for opening times and directions.