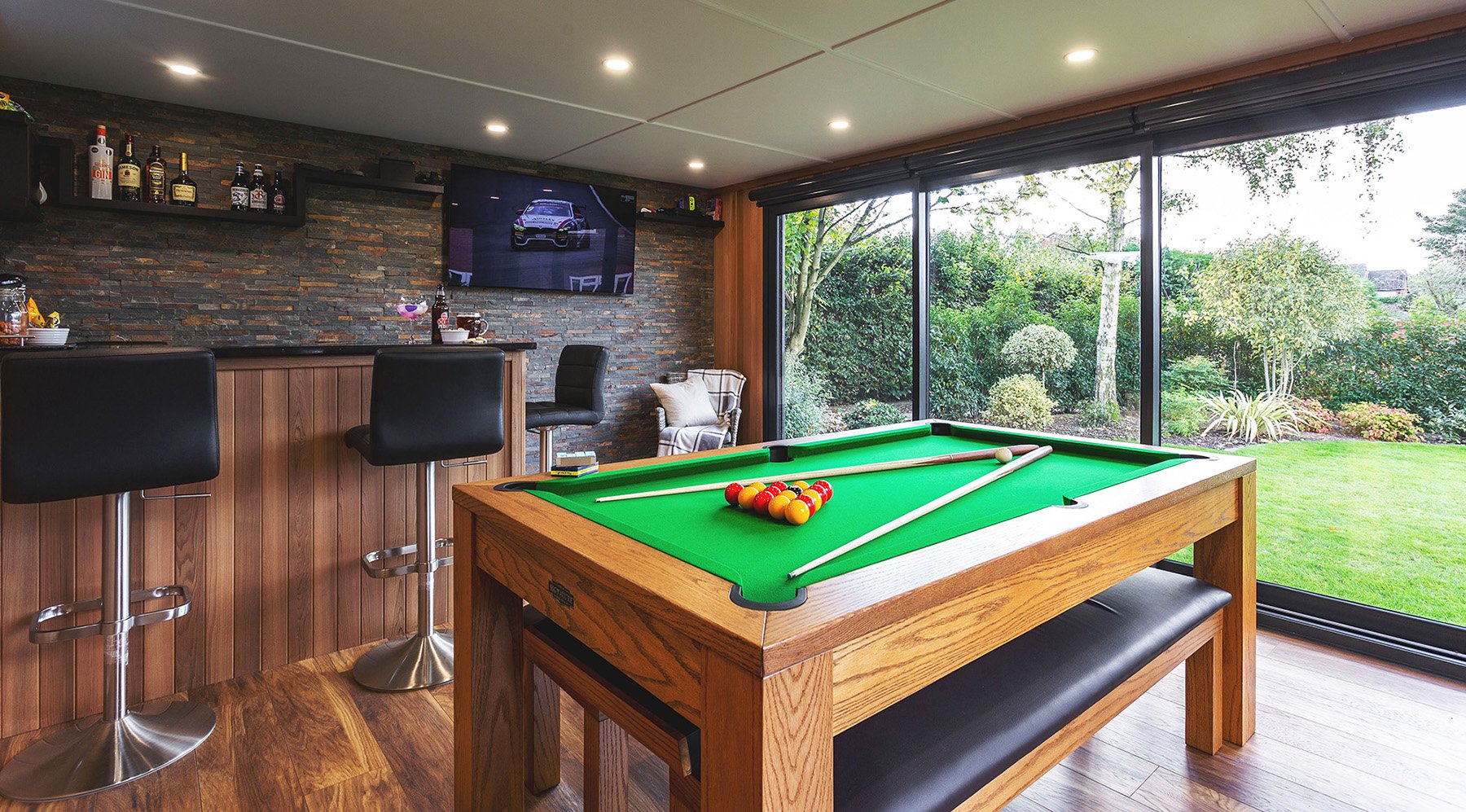 Gear Up For A Great Garden Games Room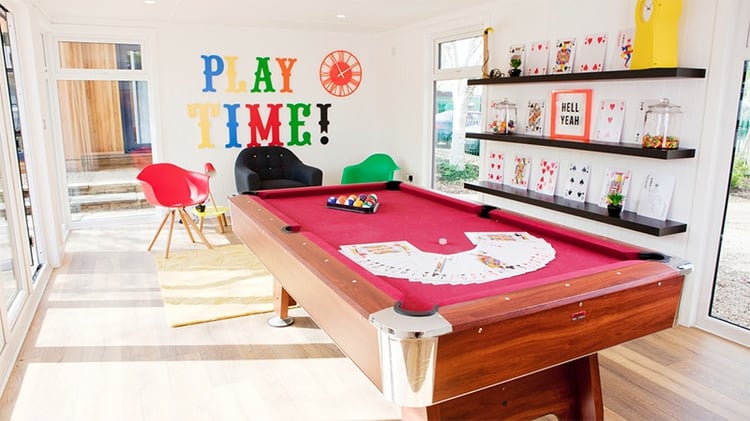 If they're not already, and you want your kids to become incredibly popular overnight then you may just consider getting them a garden games room. There are lots of advantages to this type of garden games room idea – one being if your teens are playing table tennis, snooker, pool, table football etc in the specially constructed garden games room out in the back garden then they're not under your feet in the house. That in itself must be something worth giving very careful consideration to we'd have thought...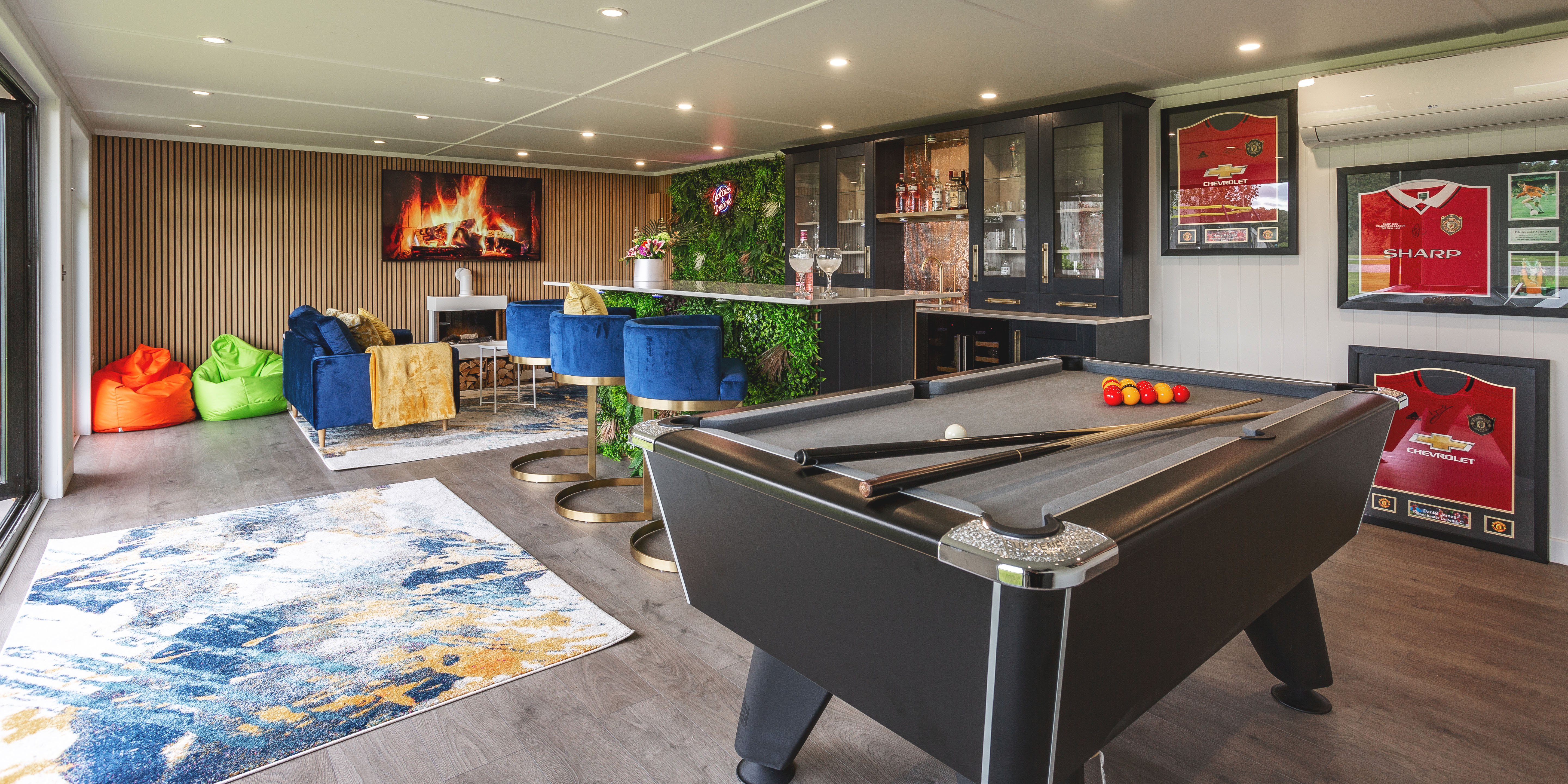 A Garden Games Room For All The Family
And, of course, a games room can be for all the family to enjoy. In fact, some garden rooms started out being a games room then at the last minute became home cinema viewing rooms.
It doesn't just have to be 'physical' games that are played in the garden games room either. These wooden recreation rooms are also excellent for computer games. A large computer chair and giant screen aren't going to get in anyone's way if they're out in the dedicated games room, for instance.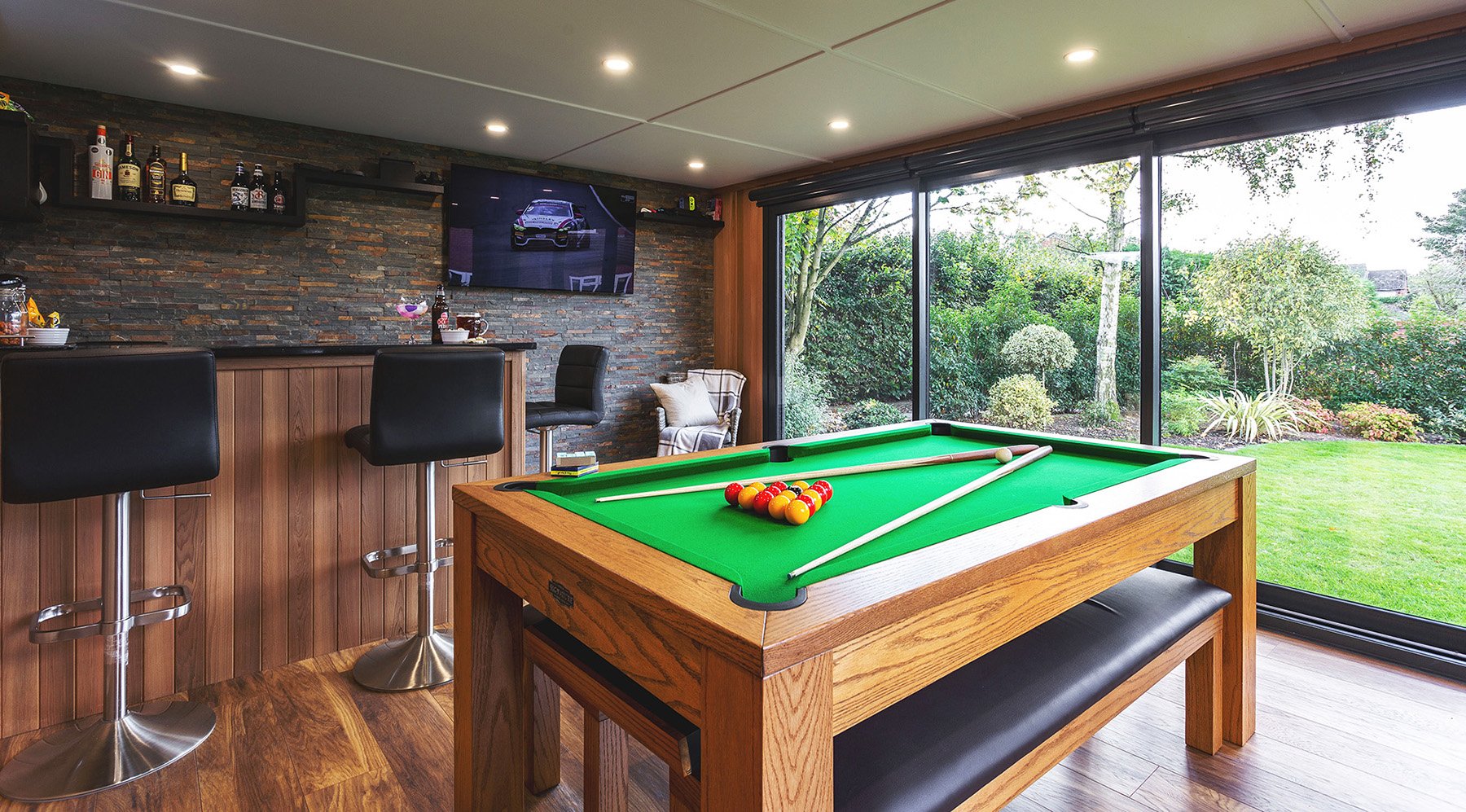 Mum can get her exercise bike in there too and if there's space left over you could always construct a small shower room so she can leave as fresh as she did when she entered. Build her a couple of shelves and she can keep her gym gear there too.
Some garden games room ideas we have designed and constructed here at Cabin Master, have included a small and perfectly adequate bar alongside the pool table so that 'the lads' can make a whole night of it without disturbing their female other halves watching a Rom Com indoors. We can also add on elevated decking so that it's possible to sip a beer outdoors on a lovely long hot summer evening.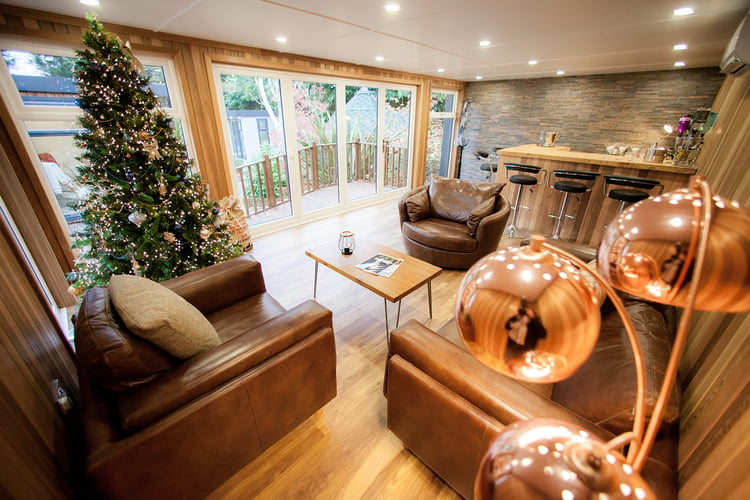 'Must Have' Extras Added To Your Garden Games Room
Other garden games room ideas include wiring the building up so that you can get terrific acoustics in the form of a surround sound speaker system. And you can listen to your music loudly as well without annoying the neighbours or the rest of the family since our units are really well insulated creating a natural sound barrier. Other pluses include broadband and Tv for catching up on your favourite Netflix series etc, and even a toilet or a small kitchenette can be added afterwards, so you don't need to go back to the house for hours.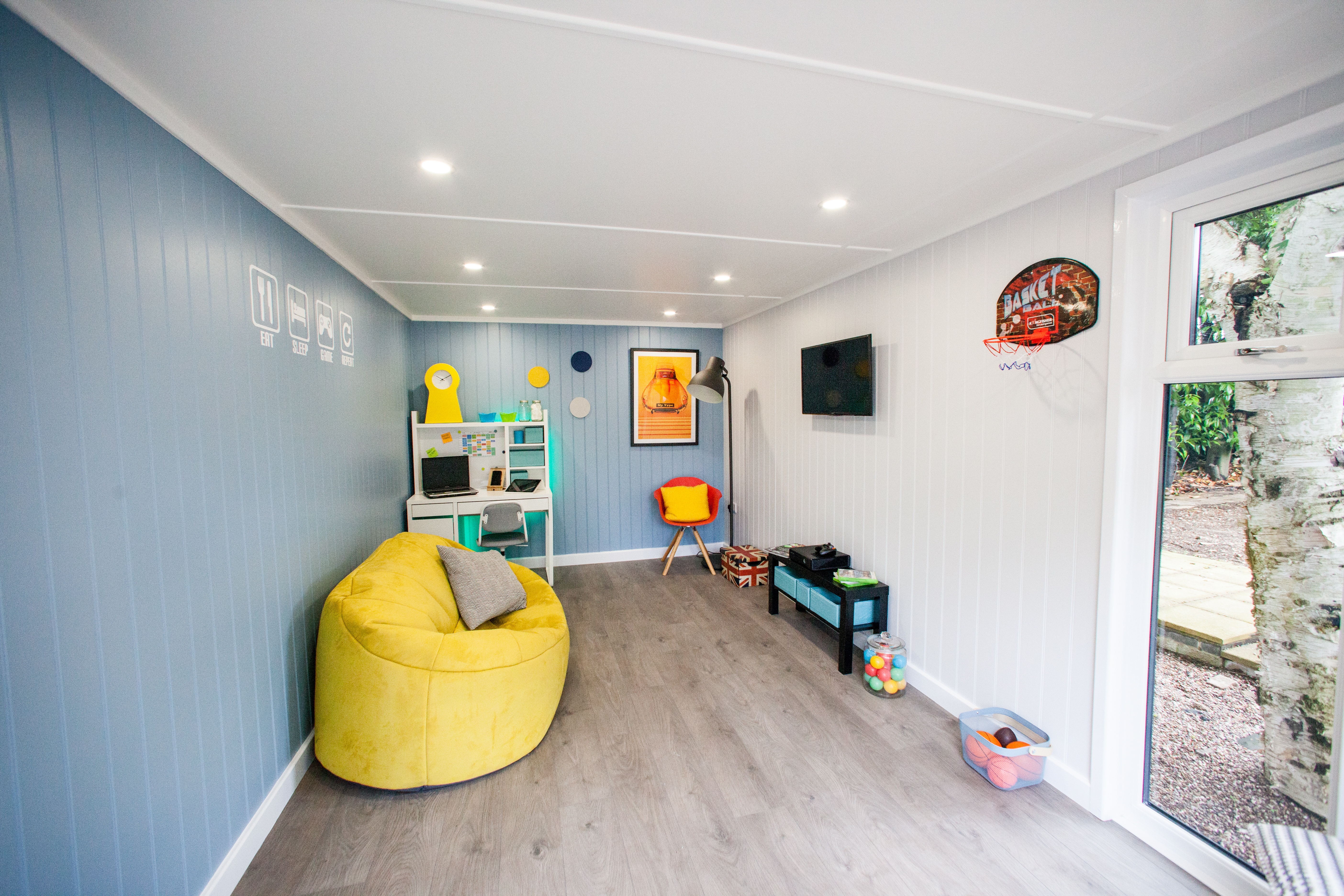 How Big Should Your Garden Games Room Be?
The type of games you plan on playing inside your garden games room will dictate its size. In order to accommodate a full-size pool, snooker or table tennis table, for instance, you'll be looking for a garden room which measures around 6m x 4m. Obviously if it is computer games you intend to play then all you'll need to fit in the garden room is a screen, console and computer chair, and for board games you'll just be looking at fitting in a reasonably-sized table and chairs.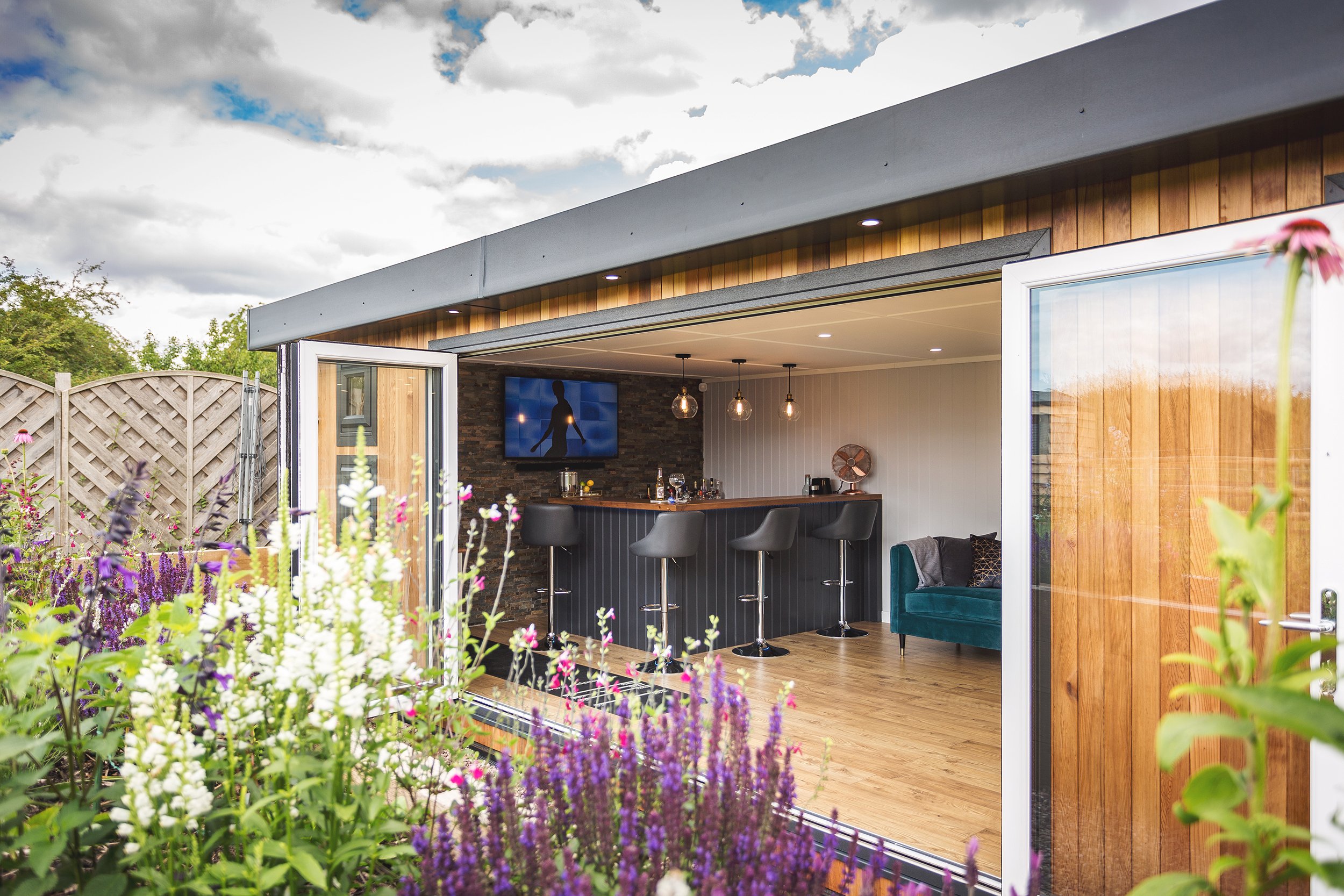 How To Get Your Own Fabulous Family Games Room
Once you have sat down and sorted through your list of garden games room ideas and come up with the outline of some sort of plan for what you want, it's time to get in touch with us here at Cabin Master so that we can make it a reality.
Simply call us on 0115 932 8888 for an informal chat or to book a home consultation. In the meantime you can get an idea of finishes by taking a look at the some of the already completed garden rooms on our website at www.cabinmaster.co.uk. For additional inspiration take a look at our downloadable free e-book The Ultimate Guide to Garden Rooms.