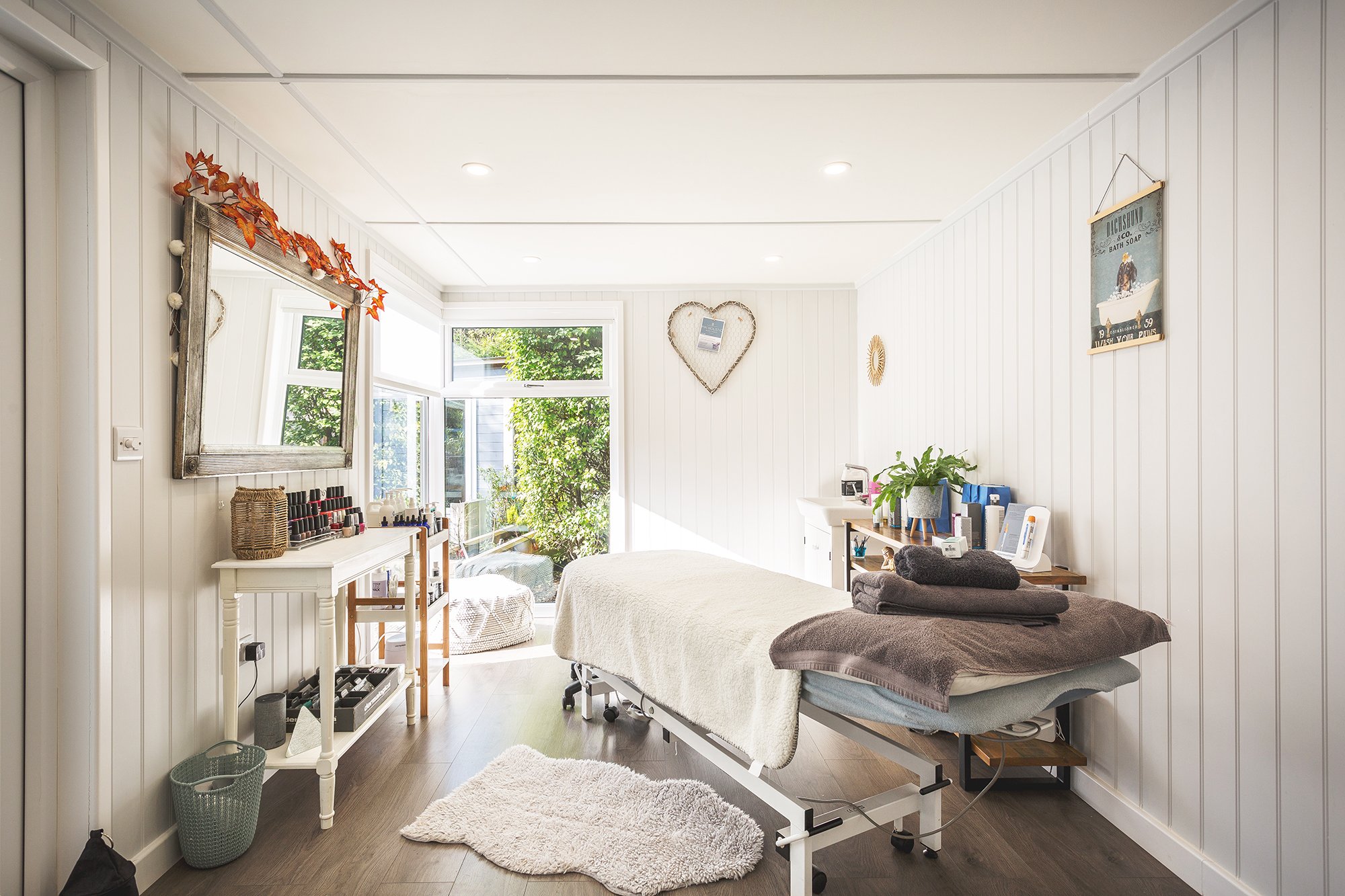 10 Tips For Starting a Beauty Therapy Business From Home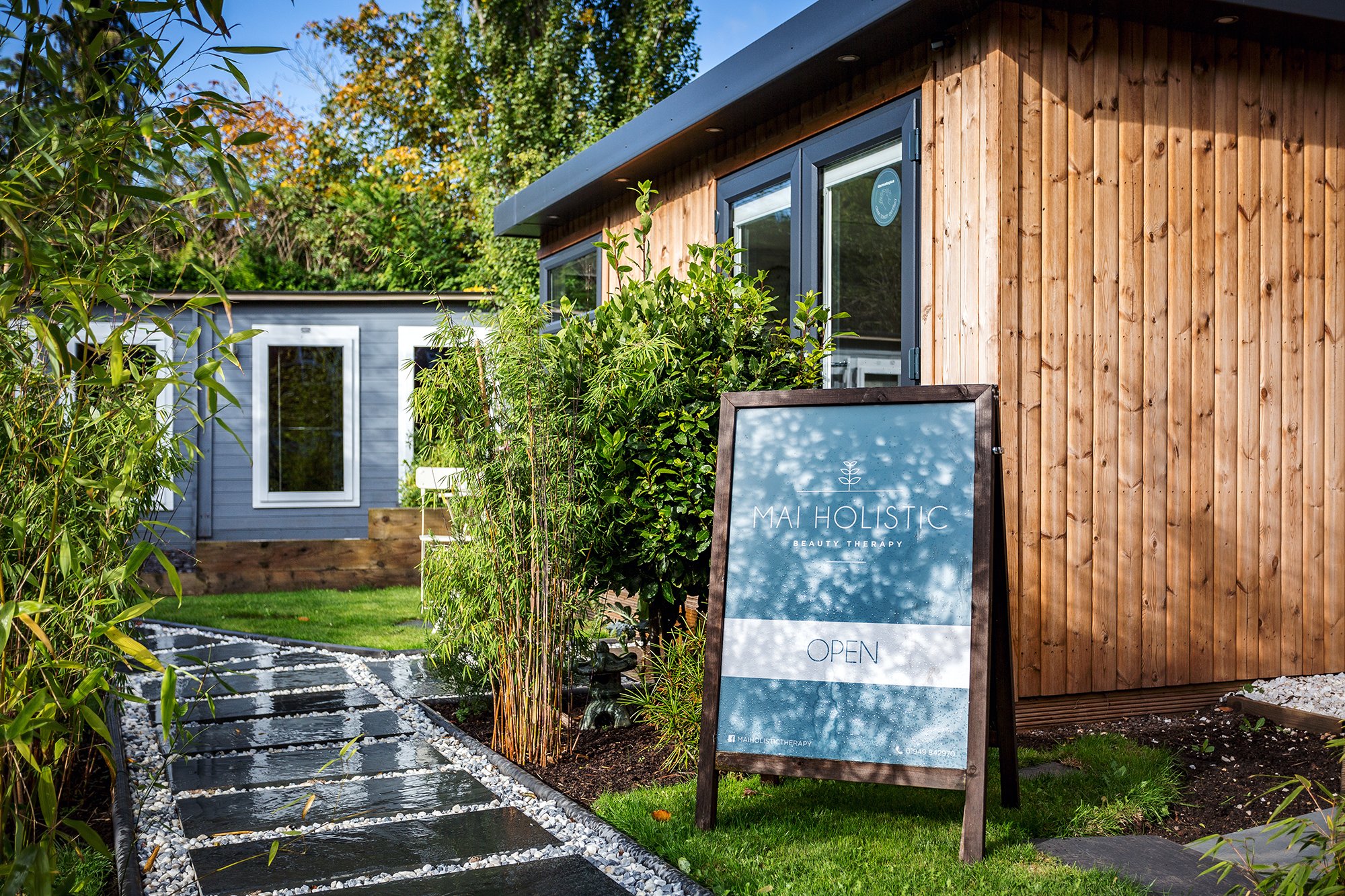 You get to work from home, doing something you love with the flexibility of setting your own hours… What could be better?
If you arrived here, looking for advice on how to make your beauty therapy business a success from home, you're definitely in the right place! To be honest, we're not beauty therapy experts and we sometimes forget the difference between a pedicure and a manicure, but, what we have done is, we've sold several garden rooms and garden offices to businesses just like this, so we do know a thing or two about converting homes into professional workspaces.
In fact, take a look at Sarah's Garden Hair Salon. Sarah is running a successful hairdressing business from home - as it was expanding rapidly, she needed to create some extra space… and her garden was the obvious location & a great option for her.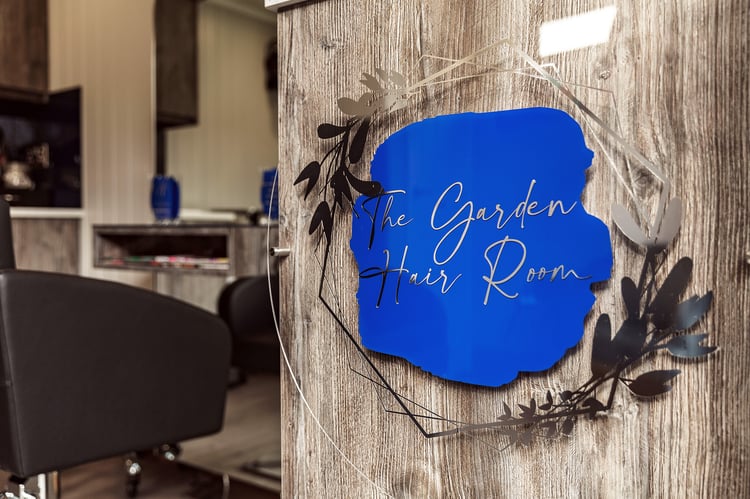 Before we get into this, it's not imperative that you have a separate garden room to start your business from home.
You can use a room in your house, or even the garage, if you don't have much space anywhere else. However, we would recommend investing in a garden room sooner rather than later as it will make your business seem more professional and you won't have to worry about clients coming into your house and infringing on your privacy.
Anyway, back to it…
These are our best tips for starting a beauty therapy business:
The Basics
Tip 1: Get The Right Qualifications
If you're going to be offering professional beauty treatments, you need to make sure you have the right qualifications.
There are a number of ways you can do this, but the most important thing is to make sure you're qualified to do the treatments you want to offer.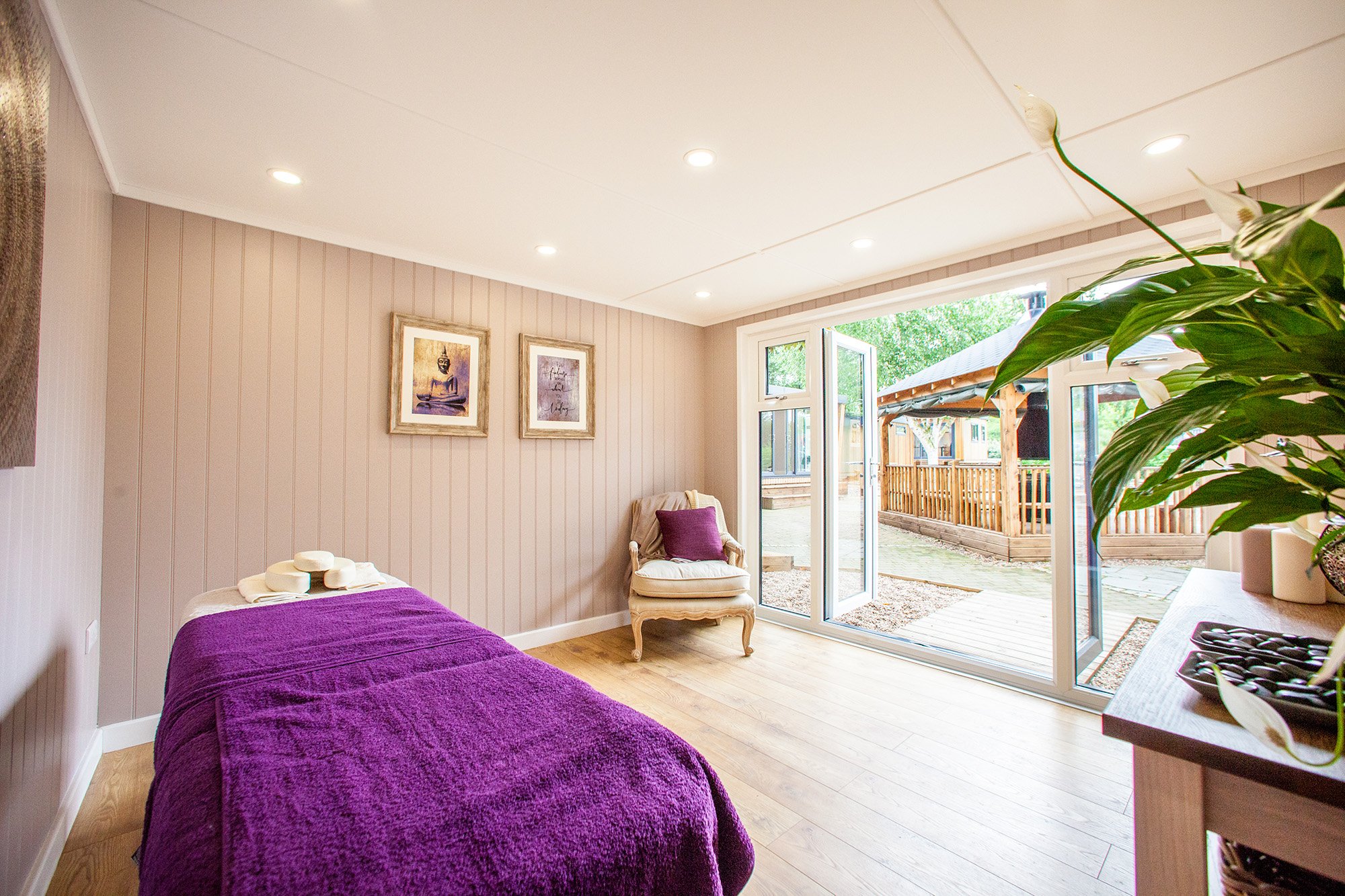 You can either:
Do a short course at a local college.
Do an online course.
Complete a more comprehensive qualification at a beauty school (not affiliated).
Whichever option you choose, it's important to be appropriately qualified, allowing you to be able to offer the highest-quality service to your clients.
The vast majority of your business will be via recommendations, and clients will only want to recommend a professional and qualified therapist.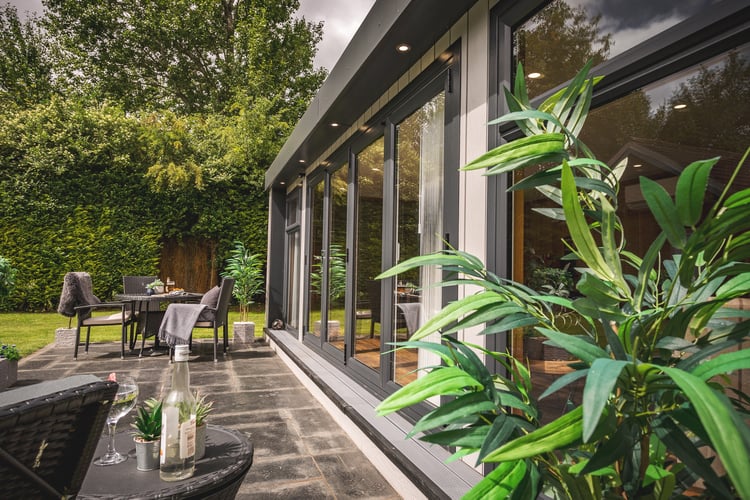 Tip 2: Inform Your Mortgage Company
Did you know that you need to get permission from your mortgage company before starting a business from home?
When we set up our business, we didn't realise this either and it could very easily have put a stop to things before they'd even started.
If you're in the process of getting a mortgage or you're about to renew, make sure you mention your plans to your mortgage company.
Note: This goes hand-in-hand with notifying your insurance company too, as they may need to change the terms of your policy. You might need additional public liability insurance, for example.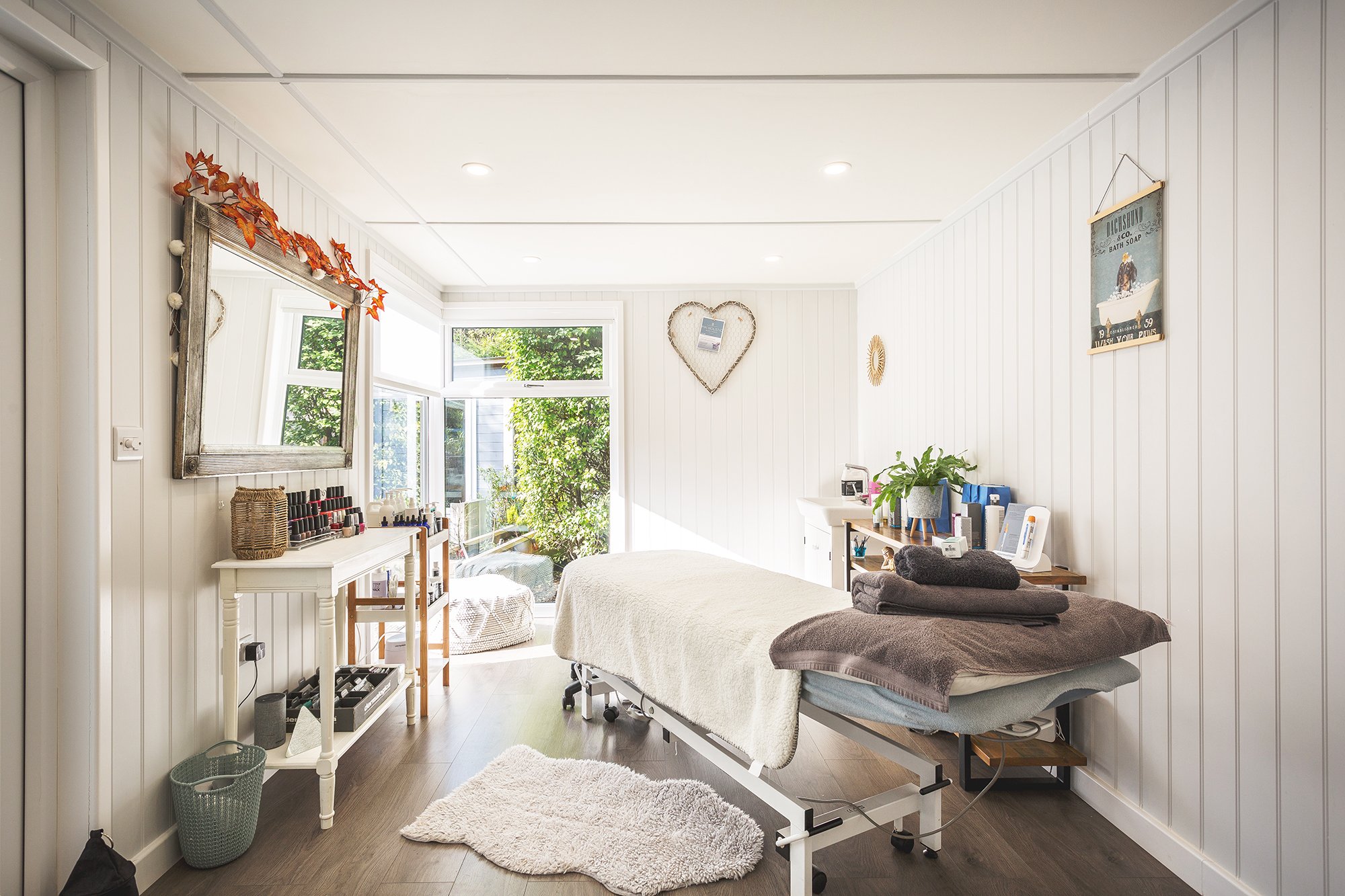 Tip 3: Set Some Boundaries
Whether you are working from a spare room, your garage or you have a separate garden room, ensure you have a dedicated contact number for your business.
There are a few ways you can do this - you can either:
Get yourself a second mobile phone that is just for the business and set up a message for missed calls.
Register with a call answering service like message link (not affiliated) that takes your calls and then either sends a text or emails you with the contact details.
That way, it leaves you the important task of growing your business and tending to your clients without having to constantly stop to take calls.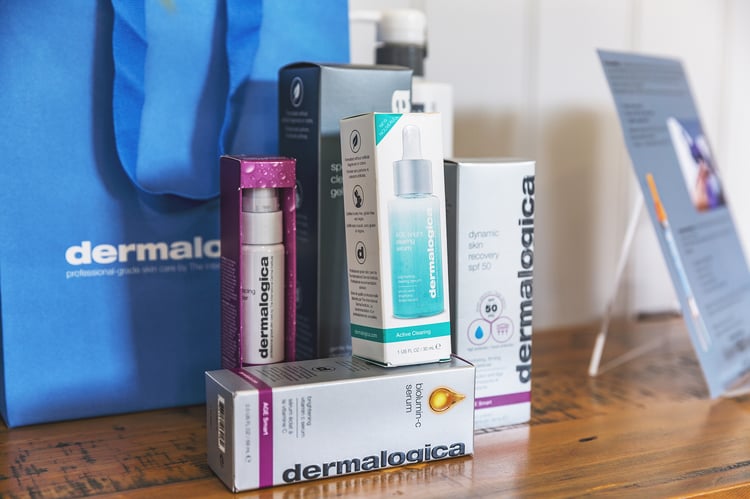 Marketing
Tip 4: Have A Website
The days of paying an IT expert thousands of £££ to build you a website are long gone.
Nowadays, you can create a website yourself using one of the many site-building platforms available online.
Not only is it easy to do, but it's also very cost-effective. Once you've created your website, make sure you include all your contact details, as well as a list of the services you offer and prices.
If you're not sure where to start, we recommend using WordPress as it's one of the most popular site-building platforms and there are plenty of tutorials available online to help get you started.
There are plenty of ready-made themes and templates to make things easier, too.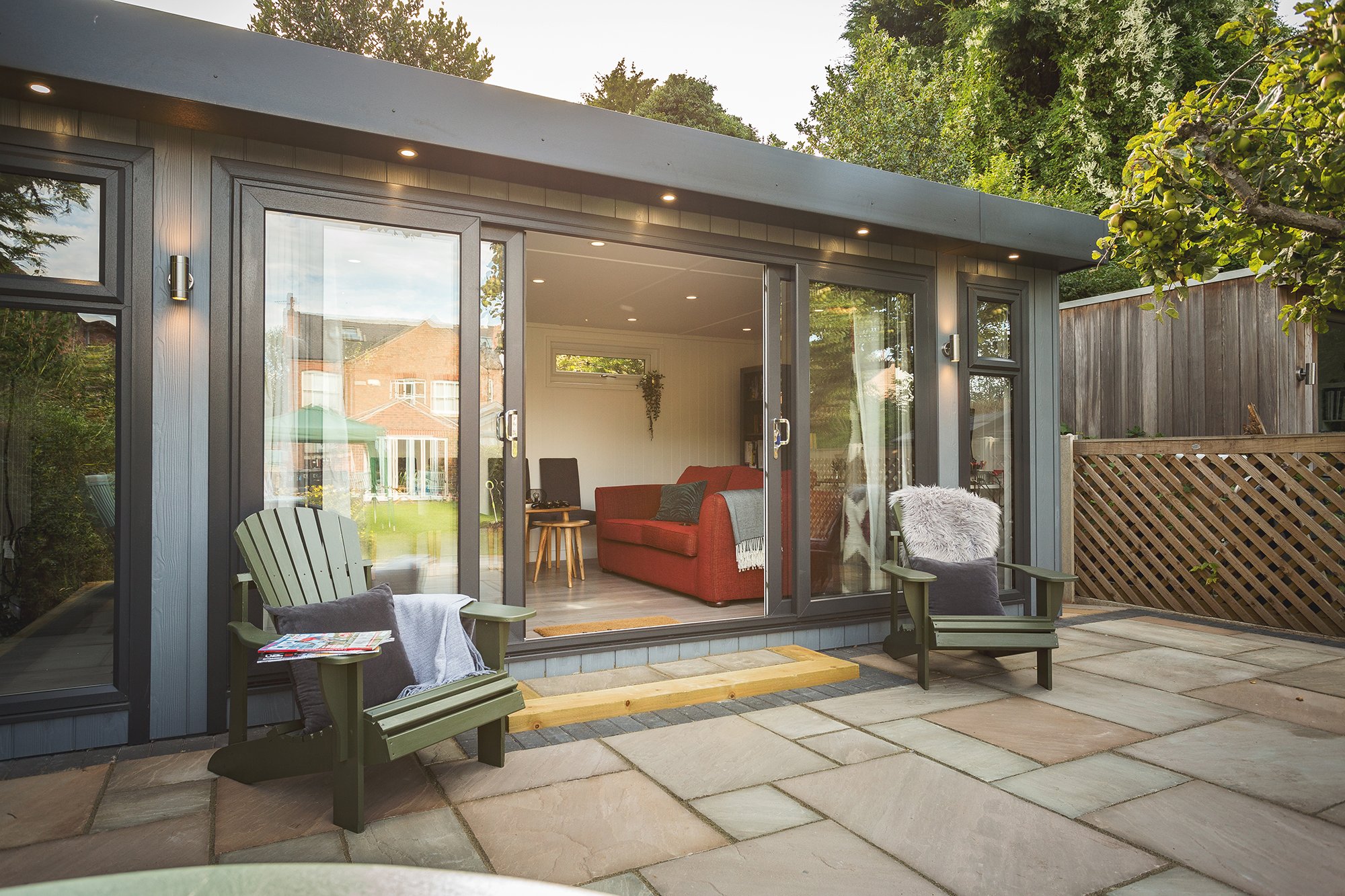 Tip 5: Get Listed On Google My Business
If you want people in your local area to be able to find you easily, it's important to get listed on Google My Business.
It's a free service that allows you to list your business on Google Maps, as well as giving you the opportunity to include some basic information about your business, such as opening hours, contact details, and address.
Did you know that you can post your latest offers, respond to reviews, and even add photos to Google My Business?
It's a great way to promote your business, and it doesn't cost anything to get set up.
We would also recommend updating the images section regularly as it's one of the first things potential customers will see when they find you on Google Maps.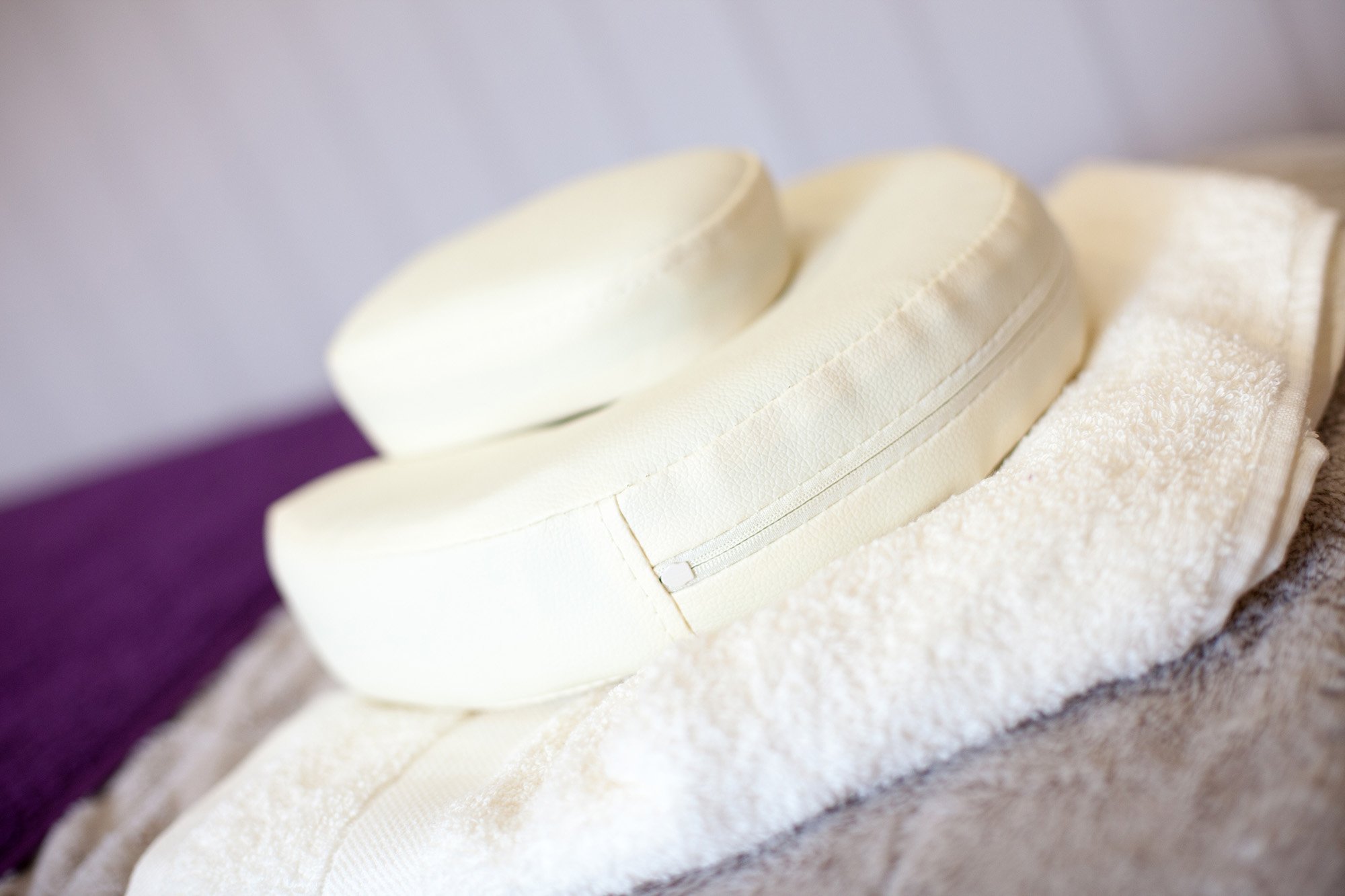 Tip 6: Set Yourself Up For Growth
Every new business needs a nice steady flow of new clients signing up to use your service. This is the one thing that lots of new business owners forget…
They get so caught up in managing their business, they forget about doing everything possible to grow it.
Try to make sure you allocate some time each day and/or week, to think about how you can attract new clients.
There are many ways you can do this and it doesn't have to be complicated or expensive.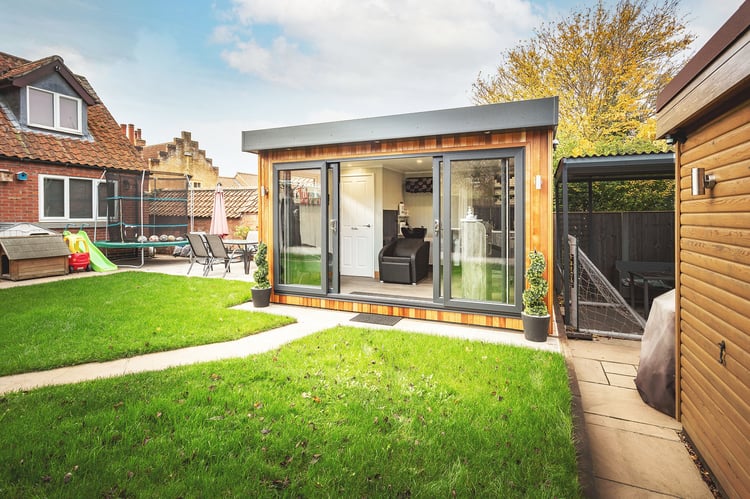 For example, these work well:
Contact local businesses and offer your services as a corporate package.
Work with a local gym or health club and offer your services as an added benefit to their members.
Advertise in local publications or online.
Host an open evening or offer special introductory rates for new clients.
Tip 7 - Register And Engage On Social Media
This is one you'll see on most "business blog lists" and it might seem like a throwaway point, but it's an incredibly important one.
Social media is one, if not the most, powerful marketing tool available to small businesses and it's something that you can do for free.
Create accounts on the main social media platforms (Facebook, Twitter, Instagram) and start engaging with both potential and current clients.
Post interesting, value-adding content, run competitions, and offer discounts.
You can also use social media to create invaluable relationships with other businesses in your area. For example, you could team up with a local hairdresser and offer joint packages.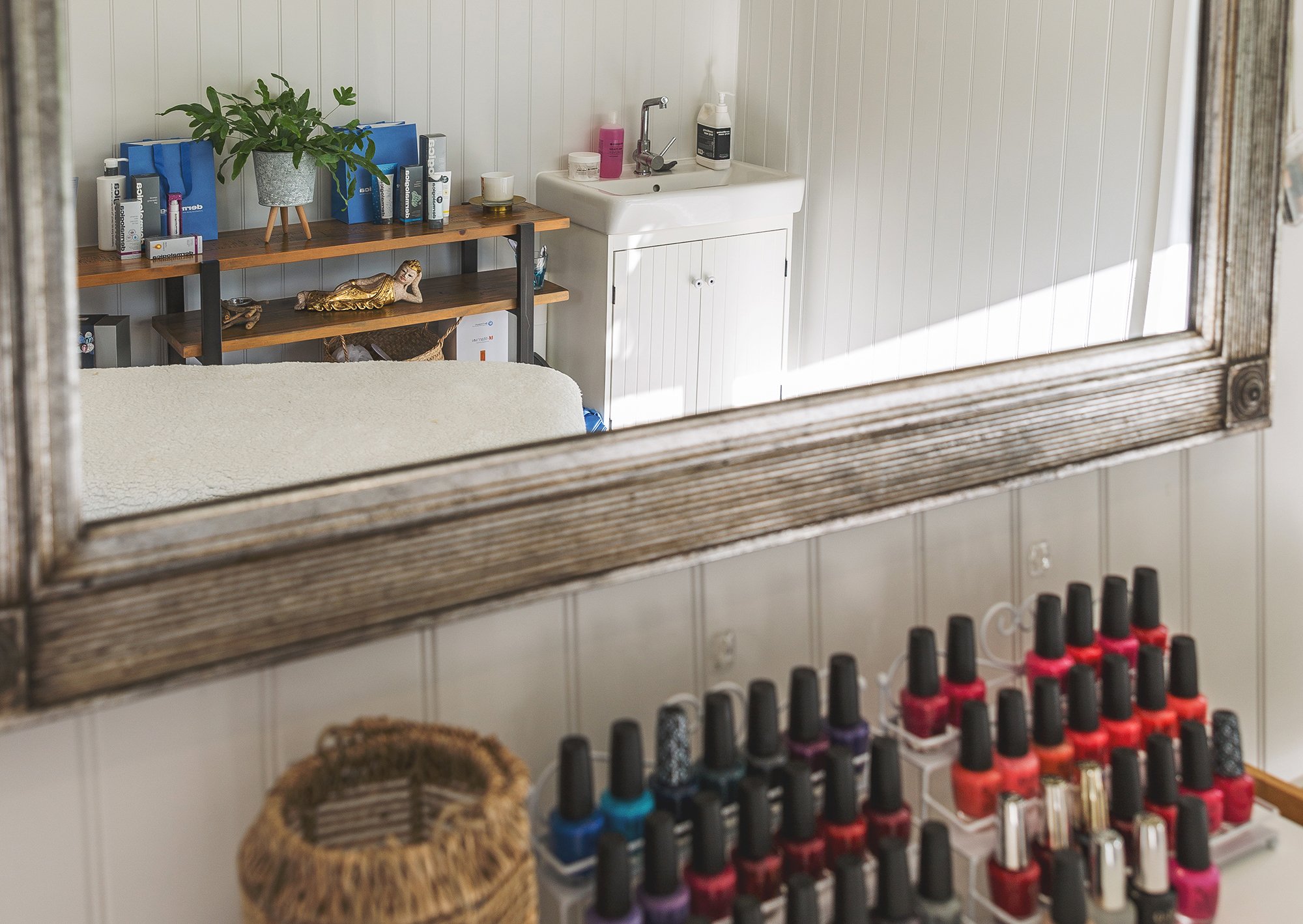 The Practicalities
Tip 8: Get The Right Equipment
If you're going to be offering professional beauty treatments, one of the most important things you need to do is invest in high-quality equipment.
The investment will pay off in the long run as it will enable you to offer a better service, which, in turn, will help you attract and retain clients.
There's no better marketing effort than referrals; they're proven to spend more and are also more loyal to the business, so ensuring that your equipment is of decent quality is key.
Equipment such as:
Beds.
Chairs.
Couches.
Manicure/pedicure stations.
Trolleys.
Stools.
Toolkits.
Lamps.

Tip 9: Invest In Good Quality Products
If you're going to be offering professional beauty treatments, you need to use professional products.
There's no point in using cheap, supermarket products as they are unlikely to give the results your clients are looking for.
Investing in good quality products will enable you to offer a better service and, ultimately, charge more for your treatments.
It's also worth noting that many of the leading beauty brands offer training courses for their products. So, not only will you be using quality products, but you'll also be able to offer your clients expert advice on how to use them.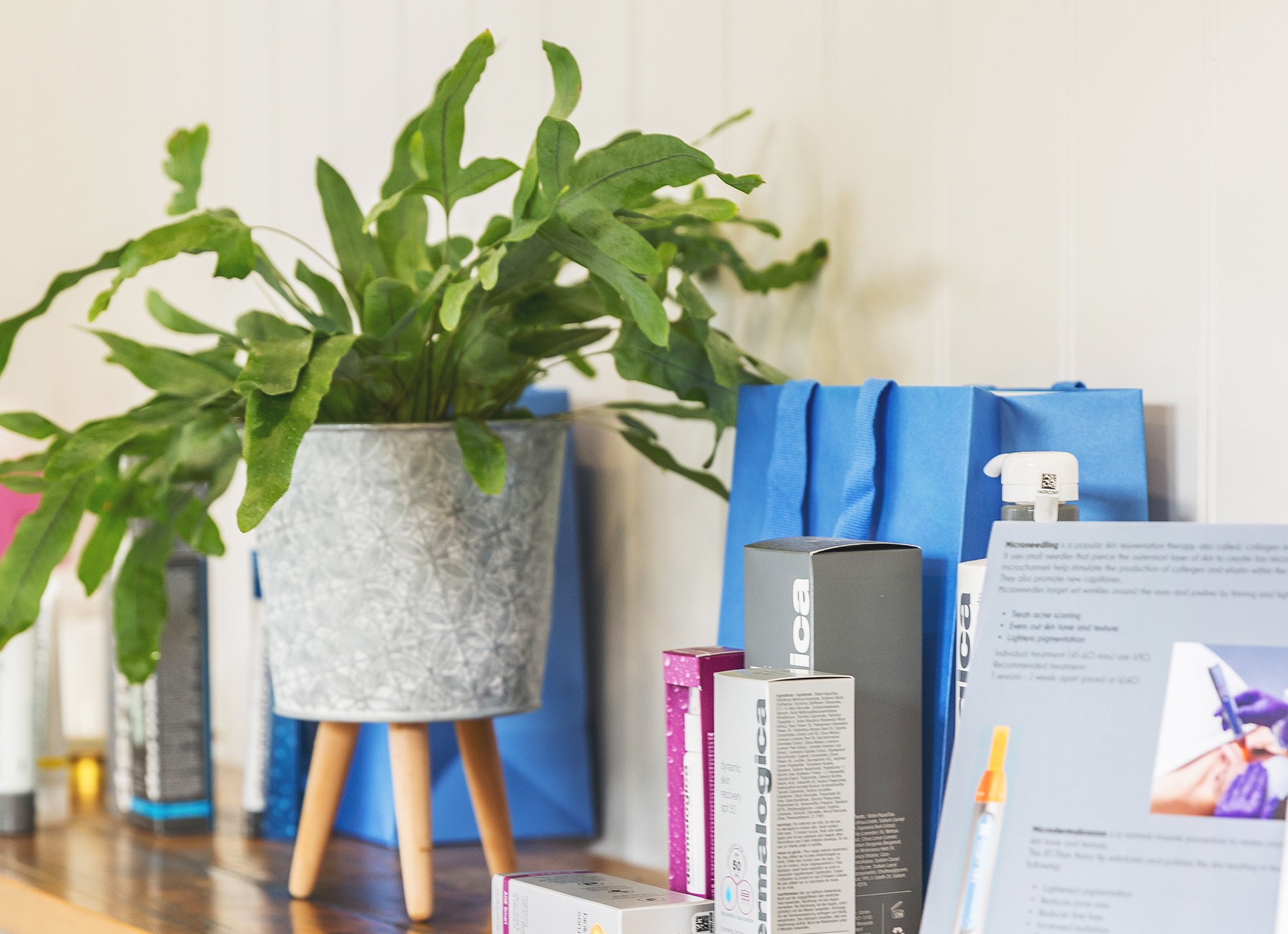 Tip 10: Invest In Your Working Space
Appearances matter in this type of business, so you need to make sure your working space looks the part.
Working from a spare room or garage will get you started. However, as the business begins to take off, you'll need to consider investing in a dedicated space.
The good news is that there are now plenty of options to choose from, be it small/large garden rooms through to full-on extensions.
The benefits of having a separate workspace not connected to your home are numerous.
It helps with maintaining a good work/life balance, as well as giving you the opportunity to meet clients in a professional environment.
You can pretty much spec it out as you like, from the type of furniture to the décor.
And, if you're working from home, it's a great way to keep work and home life separate.
Of course, there are plenty of other things you need to think about when starting a beauty therapy business, but these 10 tips should give you a good place to start.
Related: Why A Garden Office Pod Is Perfect For Business Startups