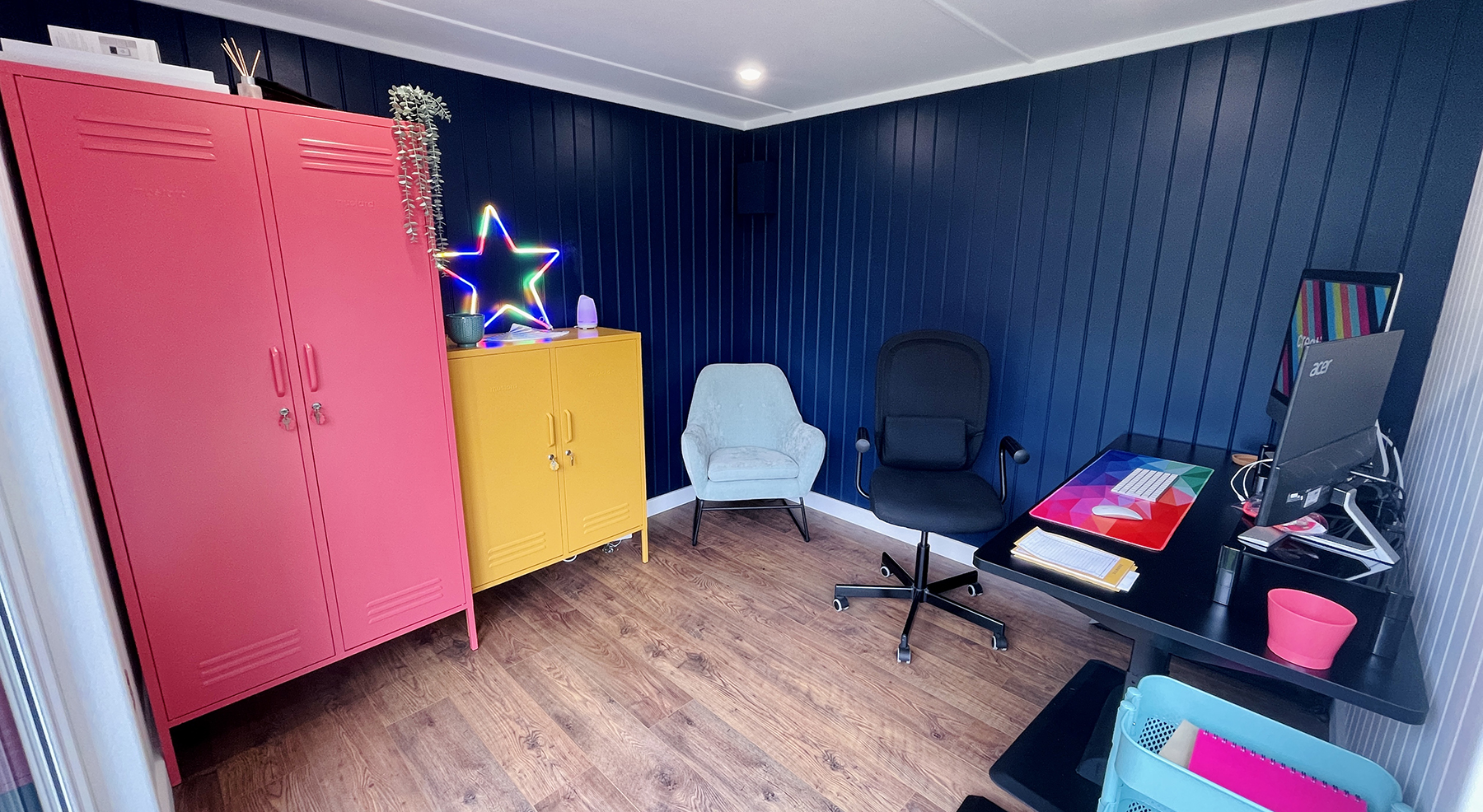 5 Garden Room Interior Design Ideas That Will Enhance Your Space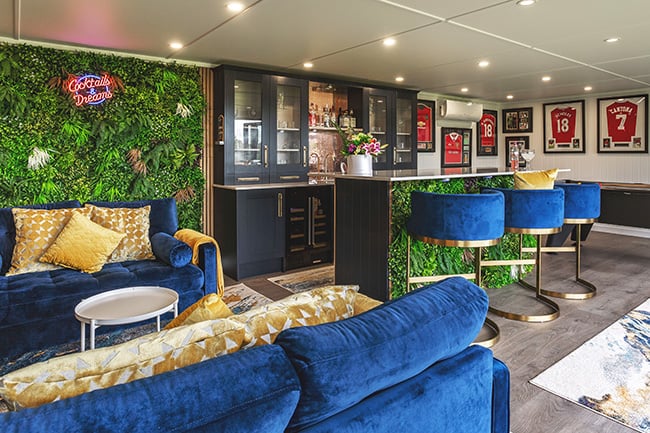 When you get your new garden room from Cabin Master you will get to decorate it any way you choose. It's a lot of fun to start fresh with a new room, and how you decorate it will change the way you feel when you are relaxing in it. There are so many ways that you use your space, and designs can range from rustic to ultra-modern.

If you are having a hard time deciding how to decorate your new garden room, let us give you a few ideas for décor that can make your space feel like home in no time. The right way to design your space is what feels good to you, so just use these ideas as a base to work from.

Idea 1: Lounge Chairs
Having a space to sit and relax will be wonderful in your new garden room. No matter what time of the year, you will be glad to have a comfortable set of chairs to lay back in. There are perfect chairs for any of the design motifs that you choose. If you want to project a classic outdoor style, think about painted wicker. Because your garden room is climate controlled, you won't have any of the problems that outdoor wicker can be prone to.
If you want to have a more modern feel, look for some chrome and leather chairs that you can lay back in all afternoon. You won't have to worry about the leather getting wet or sun bleached, and you can relax anytime you want in a comfortable space that feels like a part of yourself.

Idea 2: Use Upcycled Objects
There are many things that can be found on the cheap for your garden room. Upcycling is a new movement that takes unwanted objects and re-purposes them for anything you can think of. Try a day of shopping at antique stores and flea markets, or even eBay for objects that you like the look of. They don't have to be functional, just fun to look at.
You are sure to find interesting things to put in your garden room, and you will be taking an otherwise useless object and giving it new life. It's fun to browse, and you can find things to decorate your garden room for a song. While you are out shopping, you might run across a table or some other piece of furniture that will work with your design. It never hurts to keep an eye out!

Idea 3: Bifold Doors And Plants Galore
Bifold doors bring a whole new dimension of space to your garden room. People think that they have to choose between a conservatory and garden room, but with bifold doors you can have the best of both. In addition to opening up the space in the warmer months, if you integrate a south facing bifold door into your garden room, you can have oodles of plants.
It will feel like your garden outside spills into the new space, and the fresh oxygen that plants give you will be great. You can even integrate some lighting to have plants that normally wouldn't grow in the UK year-round. There is nothing like the feeling of being surrounded by lush greenery, and bifold doors give you a beautiful way to do it.

Idea 4: Stone Faced Wall And A Wood Stove
There is something about stone that feels inviting. There are many options when it comes to using stone facing, and if you are handy, you can install it yourself. However you choose to put it in, a stone facing will add a lot of charm to your new garden room, and it won't cost you a lot extra.
For an even cosier feeling, have a small wood burning stove installed. This will make your garden room a pleasure to be in when it gets nippy outside. All of our garden rooms are full insulated, and once you get your little stove burning the room will stay toasty warm. Radiant heat from a stove is a wonderful addition to a garden room, and will add a lot of functionality to an already incredible space.

Idea 5: Ultra-Modern And Sparse
If you want to make a small space seem huge, don't add a lot of clutter. Keeping your design straightforward, and using a lot of light colours will open up your space. You can have windows added to your garden room, and this will make your grounds seem like a part of the décor.
Lighting can add a lot to the way a space feels, so think about using it to maximise the modern feel. By using furniture that fits into a mid-century modern aesthetic, you will maximise all of the space you have. While this look isn't for everyone, for those that fancy a sparse and simple look it can really work.

Have Fun And Express Yourself
The ideas that you end up using in your garden room décor will define how you feel when you use it. Be sure to think through what makes sense to you, and don't be afraid to talk to us about what your goals are. At Cabin Master, we have helped many people build their ideal garden room, and we love to see the look of satisfaction on their faces when it all comes together.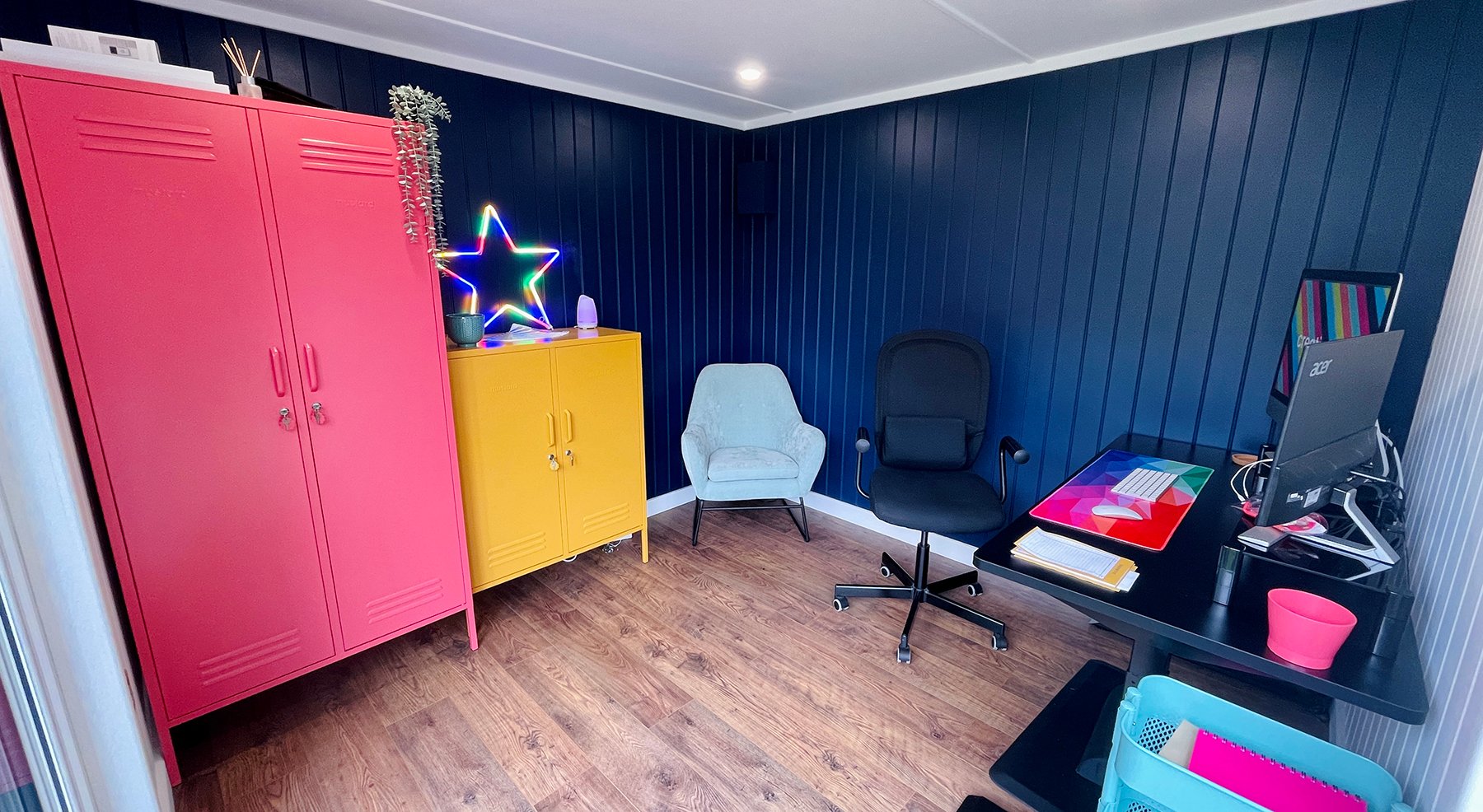 All of our garden rooms are built from the best materials out there, so you can be confident in your investment. Once you put all of the effort into making a great garden room, you will be able to enjoy it for many years with minimal maintenance. If you have any questions, we are always happy to walk you through exactly what we can do for you.
You can get a taster for what is possible with a garden room from our free Ultimate Guide To Garden Rooms. Click here to download your copy of the new e-book.