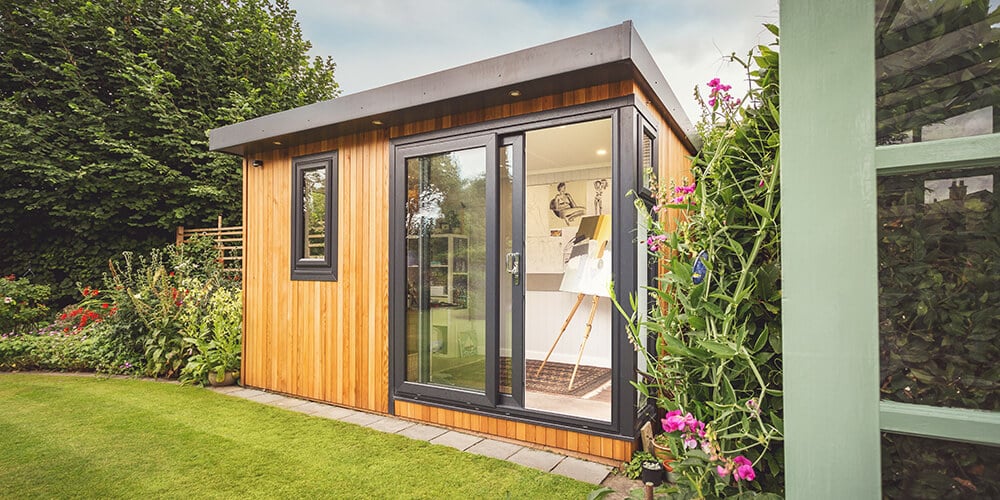 10 Tips (+ 3 No-Nos) About Garden Offices Before You Buy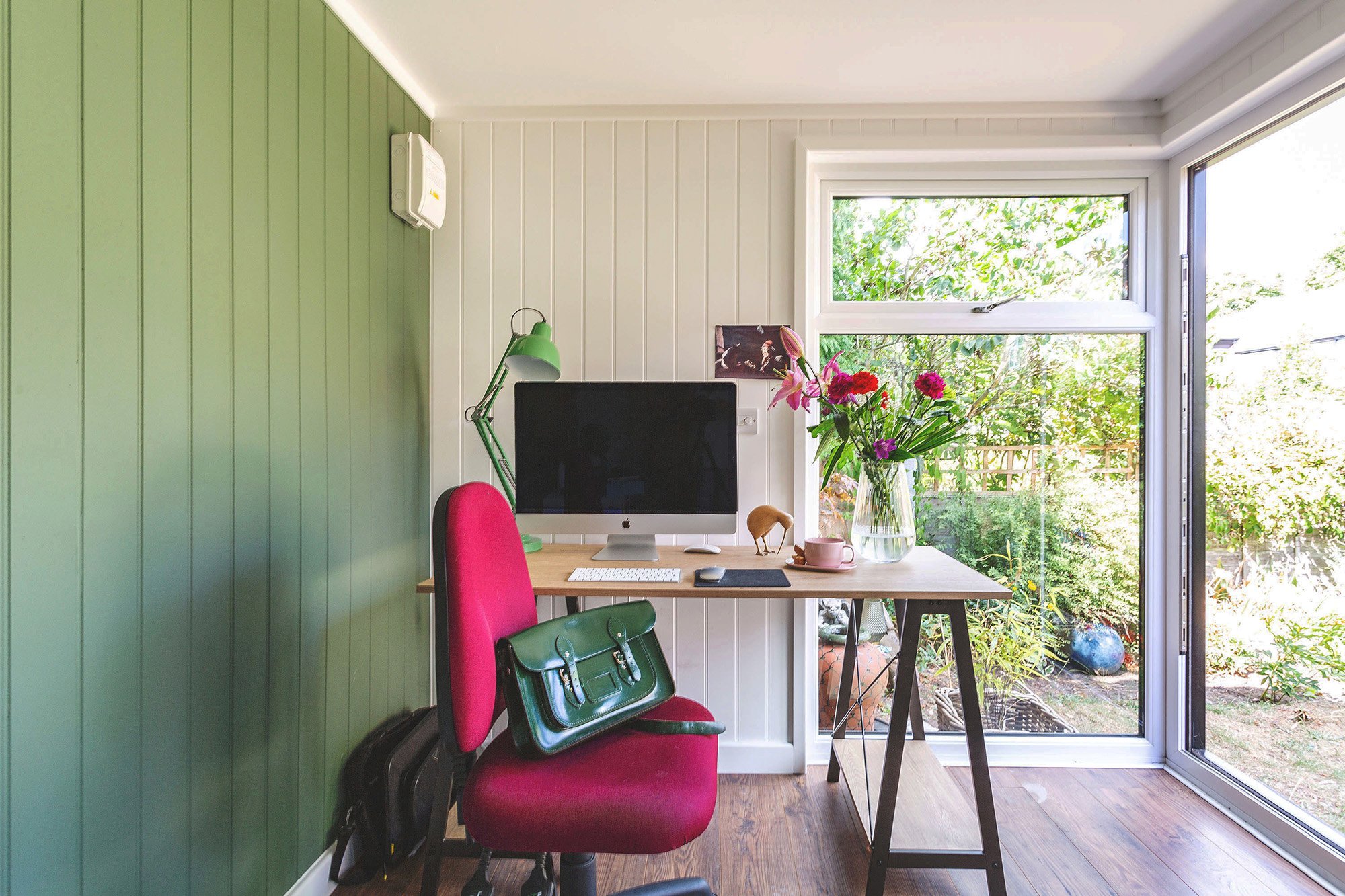 The truth is, finding a decent work-life balance is a struggle for most of us. The 9-5 grind can be tough on our mental and physical well-being, leaving us feeling stressed, anxious and exhausted… It doesn't have to be this way, though!
A garden office is a perfect way to fix that! You can finally have a dedicated workspace where you can focus on your work without distractions. With a garden office, you'll have more hours in the day to spend with your family and loved ones. You'll also have more time for yourself to keep things in order, stay healthy, and indulge in your own interests.
Before buying a garden room office, check out these 10 tips:

What Is A Garden Office?
In essence, a garden office is the same as a garden room (a building in your garden used for recreation) but its sole purpose is to be used as a workplace.
It's the perfect way to work from home without the distractions of day-to-day life such as noisy family members, pets or your favourite television show playing in the background.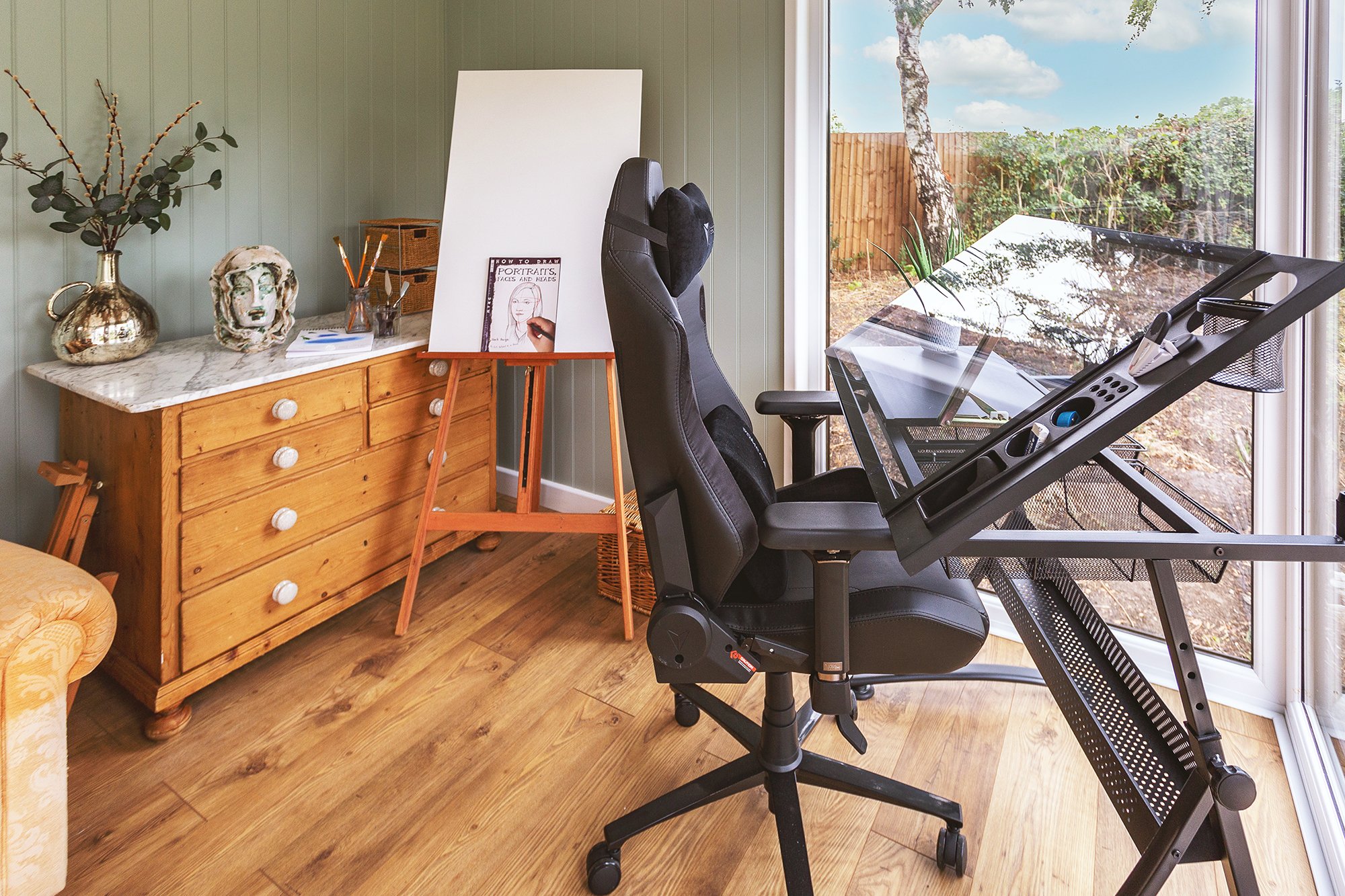 1. Garage Conversion Or Garden Room
For those who have a garage that's not being used for its original purpose, an office is sometimes the obvious choice because you already have the foundations, the wall structure, and a roof. It's a lot easier (and cheaper!) to convert something that already exists than it is to start from scratch.
Or is it?
If you take a look around your neighbourhood, you'll notice that the vast majority of people now use their garages as a place to store kid's toys, boxes from your last move, Christmas decorations, etc.
In other words, it's become a dumping ground for all the things you don't want or need in your house but can't bear to throw away - so, unless you're planning on doing a serious declutter, you might want to think twice about converting your garage.
Instead, you could build a garden room from scratch: This way, you'll have a blank canvas to work with and you won't have to worry about compromising the structure of your home.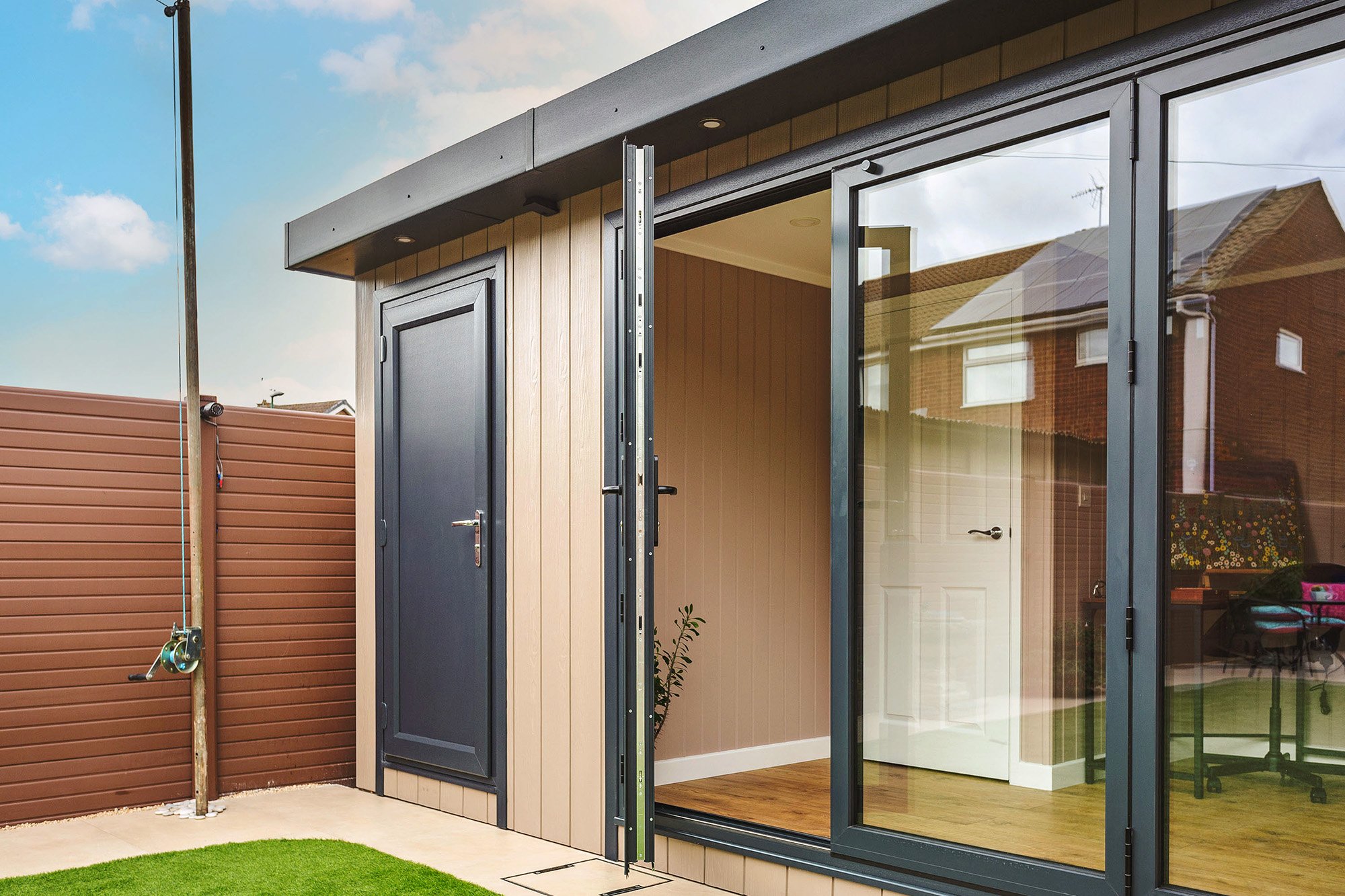 2. Do You Have Space?
Now you know what a garden office is, and you've decided this is going to be your next purchase; the first thing you need to consider is whether or not you have space in your garden.
If this is a DIY project, then you really need to take some measurements before you start buying materials or looking at blueprints. Not doing so could result in a lot of wasted time, money and resources.
On the other hand, if you are buying a bespoke garden office and having it fitted, the company you're using will likely provide a free survey to assess the space in your garden.
It's important that you have a level surface and enough space for your garden office - if not, you might end up with something like a slanted floor which could have all sorts of unintended consequences..!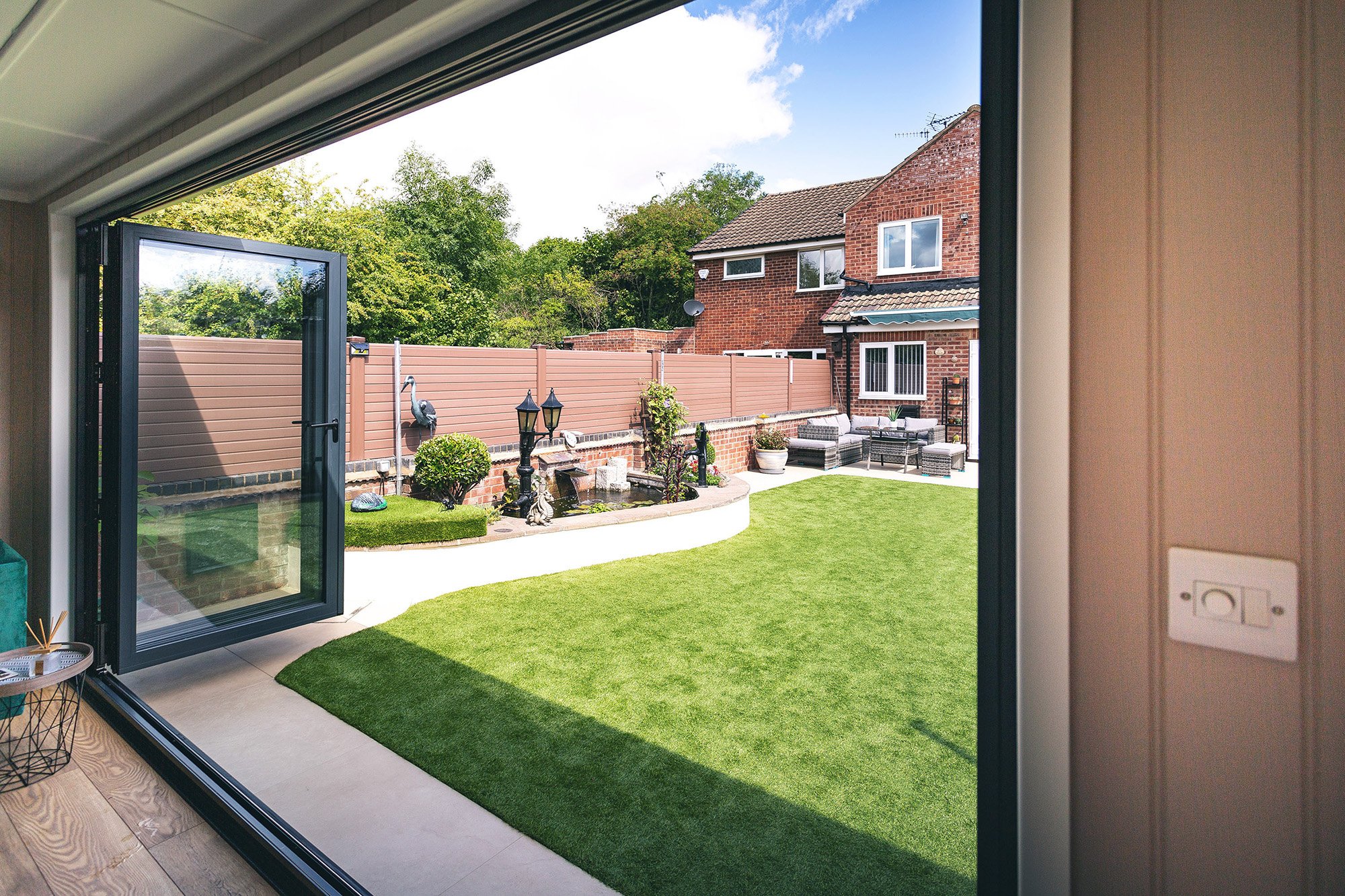 3. Have You Decided On A Budget?
Yeah, we know… The elephant in the room. However, calculating your budget beforehand is an important step in this process.
When we talk about budget, we don't just mean the cost of materials. You also need to take into account the costs of labour, if you are planning on hiring someone to do it for you.
Luckily, most garden office suppliers will give you an overall cost that covers both materials and labour - that way, it will be easier for you to compare different options and make the best decision for your needs and budget.
You also need to think about the running costs of your garden office. This includes things like electricity, heating, and cooling. Most things can be added later, but it will be much easier and more cost-effective if these items are installed at the time of construction.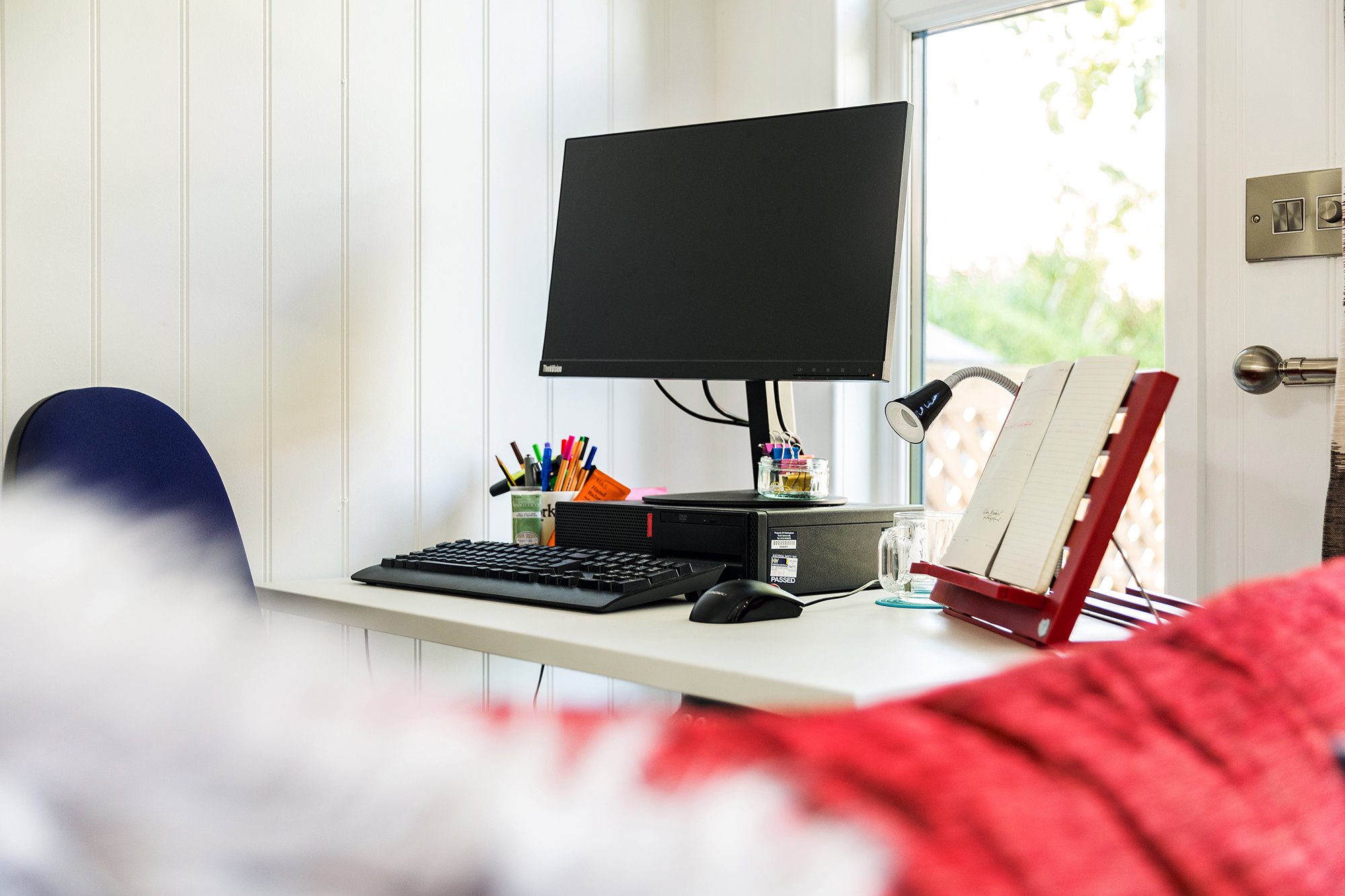 Furniture
Don't forget, as well as budgeting for the cost of the garden office and installation, you also need to factor in the cost of furnishing it. This can be anything from a simple desk and chair to shelving units, bookcases, and more.
Also, will you need blinds, lights, or other accessories? These will all need to be considered when working out your budget.
4. Check The Planning Rules
Depending on the type and size of the garden office, you may or may not need planning permission.
As a general rule of thumb, if the office is less than 2.5m high and 3m from any boundary, you won't need planning permission. However, we will always recommend that you check with your local authority before starting any work.
Note: This is something you (the customer) will need to do as the garden office company is not responsible for ensuring that the office complies with planning rules.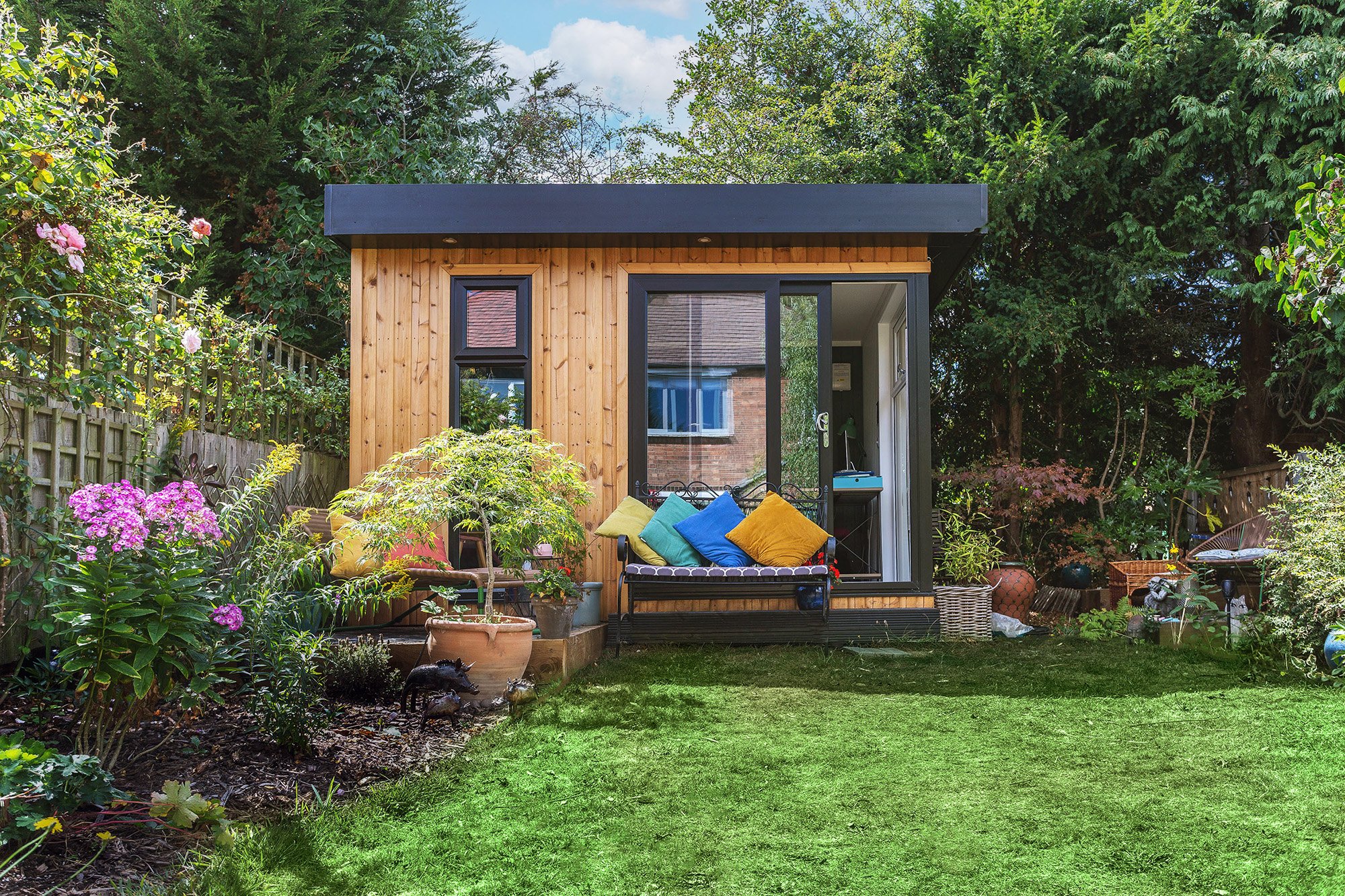 5. Heating And Cooling Preferences
If you are likely to be using your garden office all year round, you will definitely need some form of heating and cooling.
For optimal comfort in your garden room year-round, choose an air-conditioning unit that also functions as a heater! This is not only a more efficient solution, but it will also save you money in the long run.
6. Plumbing Preferences
More and more people are using their garden rooms for multiple purposes. So, if you think you might want to add a bathroom or kitchen in the future, make sure that your garden office has the necessary plumbing installed.
It's much easier and less expensive to do this when the office is being constructed than to try to add it at a later date. Trust us, you don't want to have to rip up your brand-new flooring because you forgot to add plumbing!
Again, if you are having an on-site survey carried out, they will ask you about your plumbing preferences and include it in the quote.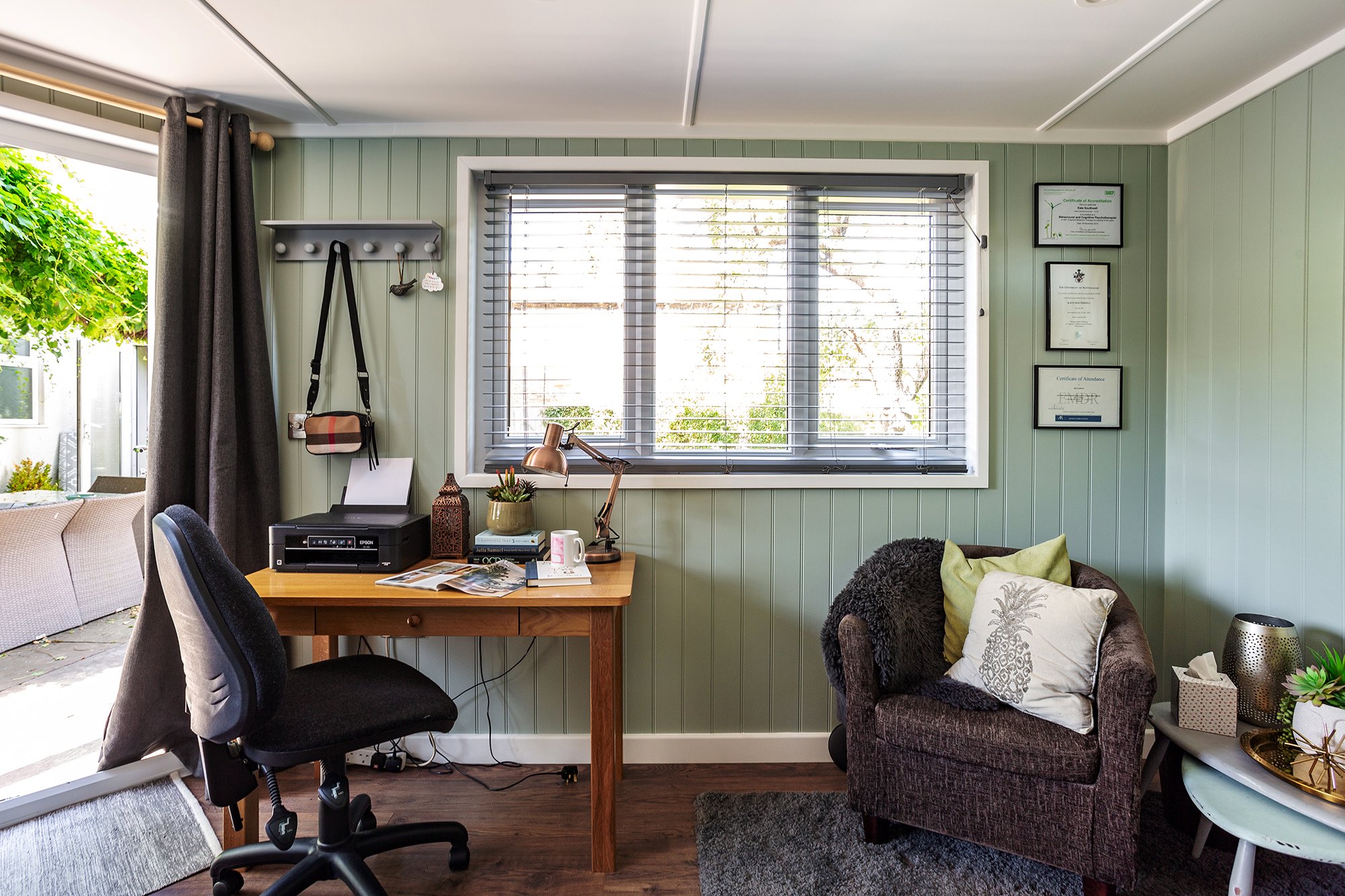 7. Electrics Preferences
As with plumbing; if you think you might want to add things like additional lights, sockets, or other electrical items in the future, make sure that your garden office has the necessary wiring installed.
Like the previous point, it's much easier and less expensive to do this when the garden office is being constructed than post-completion.
8. Do You Need Internet Access?
If you have a large garden and you're planning on installing your garden office quite far from your house, you might want to consider checking whether you can get a signal with your phone by standing in the spot where the office will be.
Of course, this isn't exactly scientific, however, it will give you a good idea of whether or not you'll need to install a booster in your office or perhaps even install an additional broadband line.
Spending thousands installing a brand-new garden office, kitting it out with everything you could possibly need/want for a fully-functioning WFH office and then falling at the last hurdle because the internet connection is poor or even *gasp…non-existent.
Not great.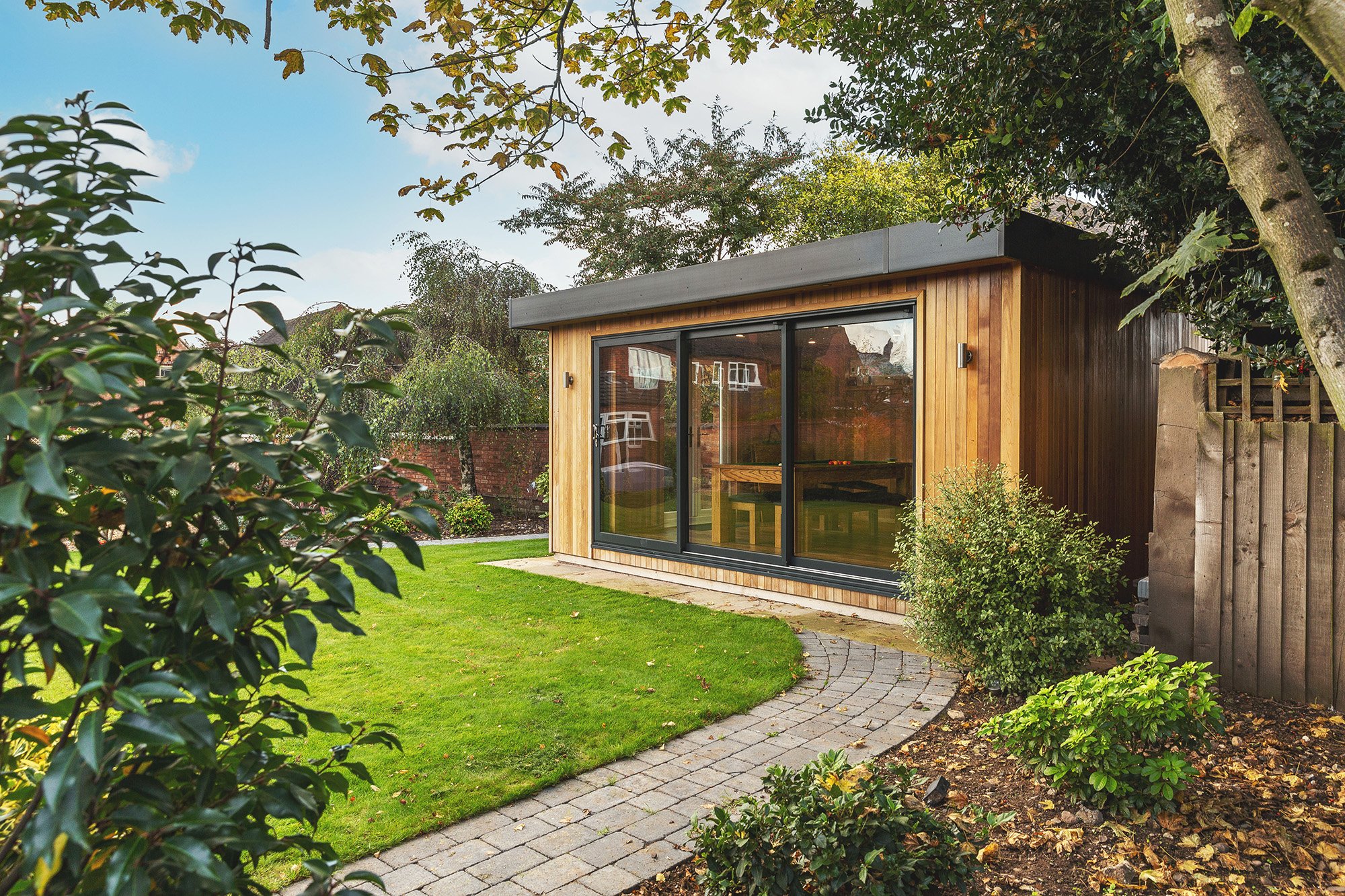 9. What Is The Foundation?
This question only applies if you're building the garden office yourself or having it installed by a local handyman/builder. If you are using a professional garden office company, they will take care of the foundation for you.
The most common type of foundation used for garden buildings is a concrete slab - this is quick and easy to install and provides a great base for your office.
Another option is to use paving slabs. However, we would only recommend this if the garden office is going to be used as storage or for light work as it might not be able to support the weight of a fully-fledged office.
10. Insulation
One of the great things about having a garden office is that you can control the temperature a lot more effectively than if you were working in a traditional office.
However, in order to do this, you do need to make sure that your office is properly insulated. This will not only make it more comfortable to work in; it will also help to keep your energy bills down.
When you're considering which features to include in your new garden room, well-insulated walls should definitely be near the top of your list.
At Cabin Master we use Kingspan™ thermal insulation boards in all of our garden buildings so that you can enjoy your new space to the full any time of year.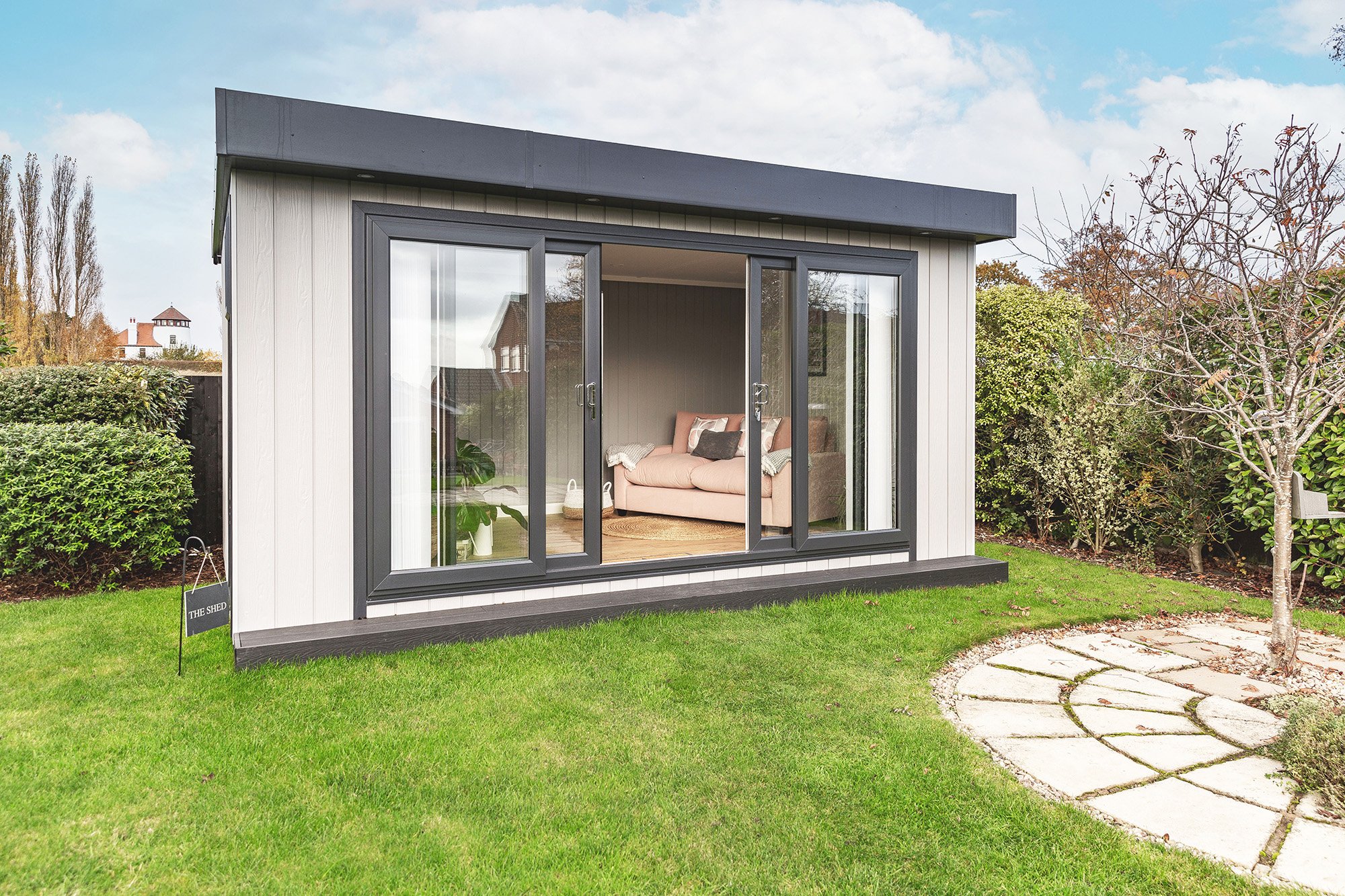 First No-No:
Never buy from a company that does not have a website, has zero reviews, and is selling on classified ads websites only.
You have zero guarantees about the quality of the product and who you are dealing with. Also, there is no customer service to speak of, should anything go wrong.
Second No-No:
Don't try to reduce costs by cutting corners when it comes to the foundation and/or insulation of your garden office.
A garden office is a significant investment and, as such, you want to make sure that it is built to last.
Cheap, poorly insulated garden offices will soon become unbearable to work in during summer and will cost you an absolute bomb in heating bills over the winter months!​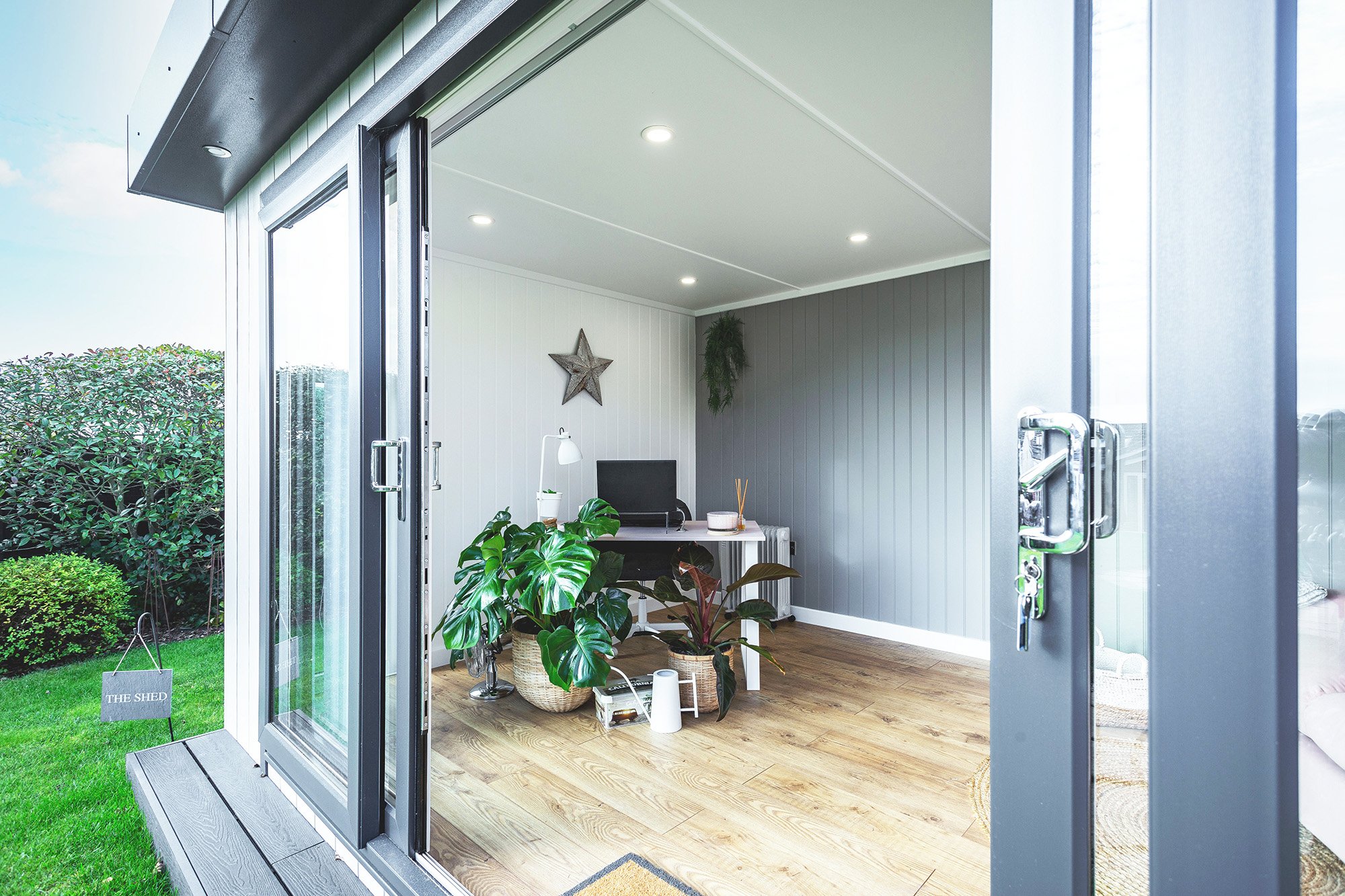 Third No-No:
Ensure that you are able to see several designs, styles, and craftsmanship of the garden office company you are thinking of going with.
We recommend that you request to see at least 3 different show models in person before making your final decision.
Do NOT rely on photos alone as these can often be misleading and do not necessarily give you a true sense of the size and/or quality of the product you're buying.
In Summary
We hope you enjoyed our 10 Tips (+ 3 No-No's) About Garden Offices Before You Buy guide.
Building a garden office is a significant investment so it's important to do your research and ask the right questions before you take the plunge.
If you have any further questions or would like to find out more about our range of garden offices, please don't hesitate to get in touch.
We would be more than happy to help you!