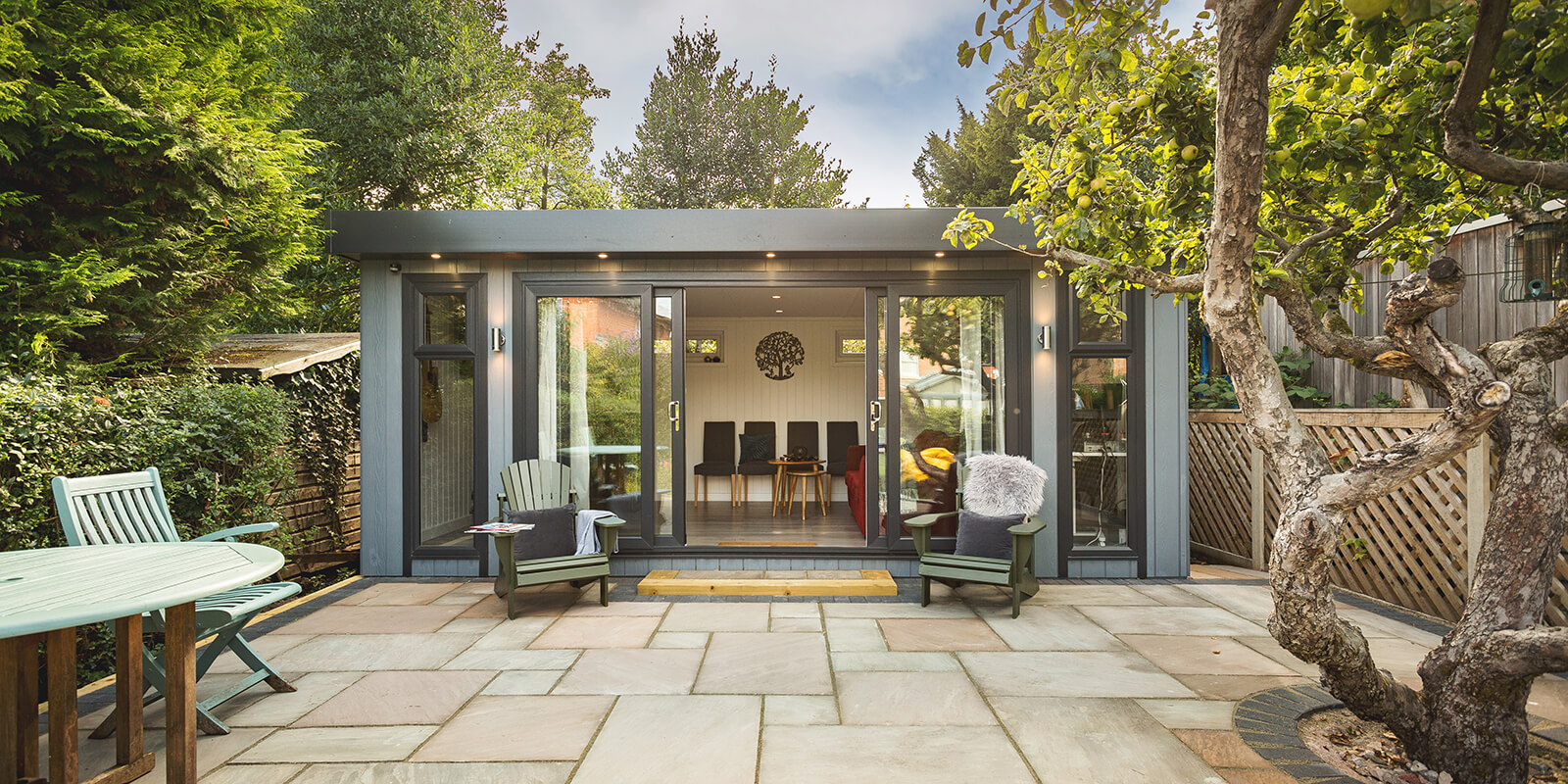 How To Throw An Awesome Party In Your Garden Room

Ready to party like there's no tomorrow?
Of course you are :) Believe it or not, you don't need a huge garden to have an amazing outdoor party - all you need is a garden room or pod!
These garden bars for entertaining can be transformed into any type of party space you want, and they make it easy for you to stay cool in the summer heat.
With summer just around the corner, it's time to start planning your garden bash! Your garden bar or pod will make your party stand out from all the rest.
Take a look at these cool pics of our previous customers on Instagram who have used their garden bars or pods to throw amazing parties.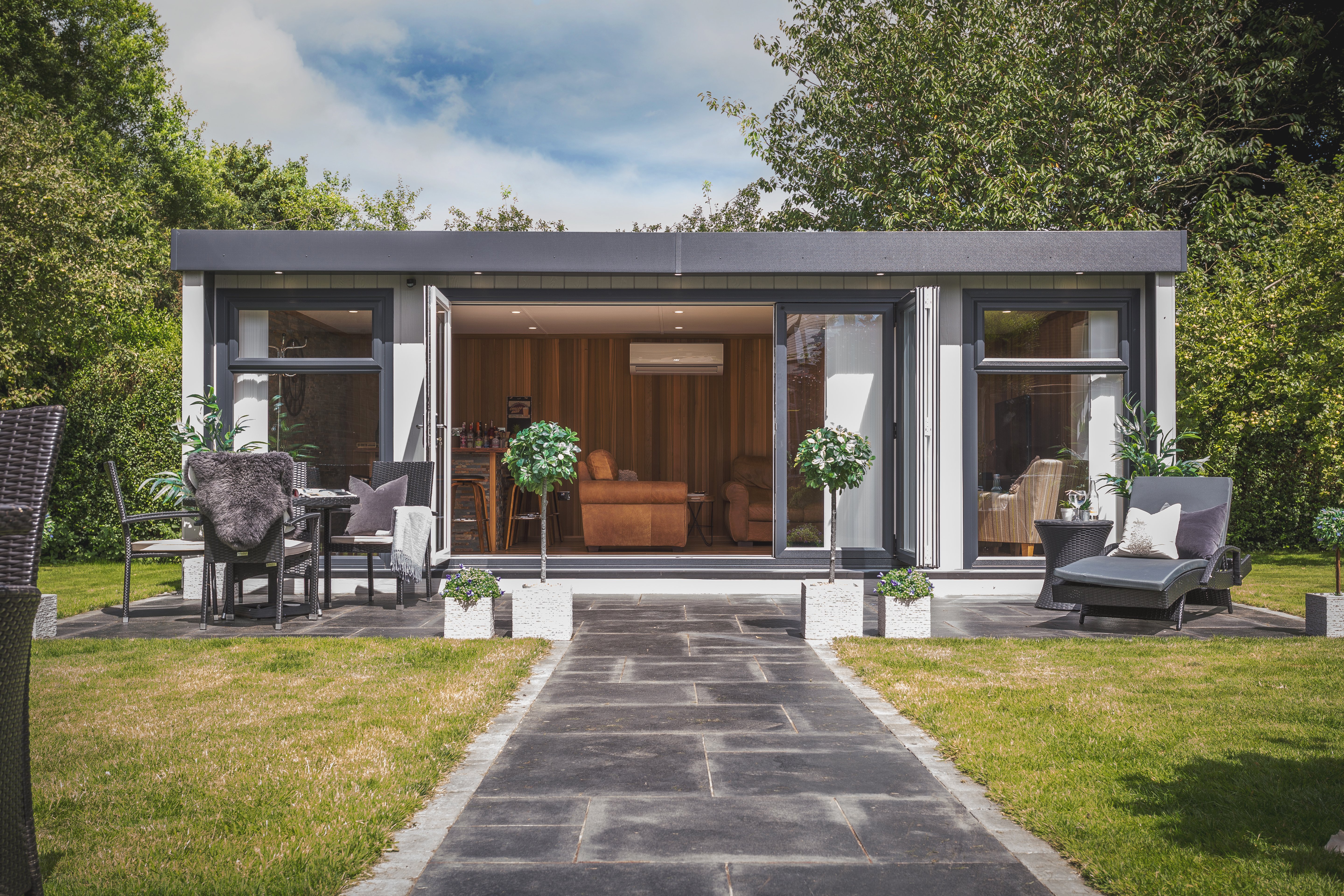 Why Are These So Special, Then?
Let's face it: Most house parties are the same. They're held in the living room, or maybe the kitchen, if you're lucky. But a party in a garden room is something unique that your guests will be talking about long after the event is over.
A garden bar or pod can be transformed into your perfect party space - whether you want to host a chic cocktail party or put on a laid-back barbecue, these structures give you the flexibility to create the perfect atmosphere for your event.
They also make it easy for you to stay cool in the summer heat; with their insulated walls and ceilings, garden rooms and pods keep the temperature inside at a comfortable level, even when it's sweltering outside.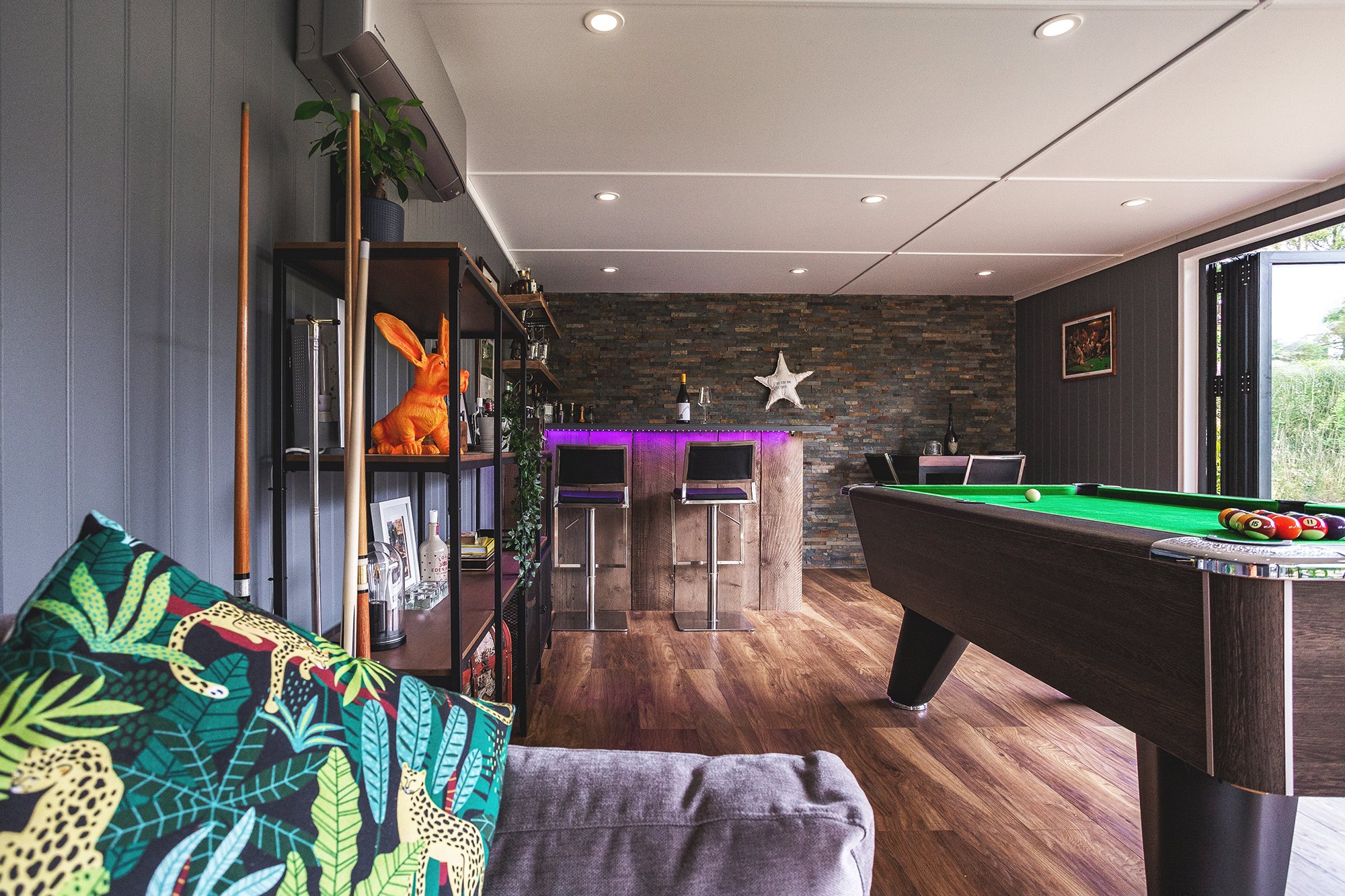 How Do I Go About It?
Set A Date
This sounds pretty obvious, doesn't it? But, you'd be surprised how many different events can clash (especially in the summer) so it's always good to check your calendar first.
Now that you've found a date, start inviting your guests! The more the merrier, right?
Pick A Theme
A party isn't a party without a theme. Whether you want to go with the classic "beach party" or something more unique like a "circus party," make sure your guests know what to expect when they arrive at your fully decked out garden bar.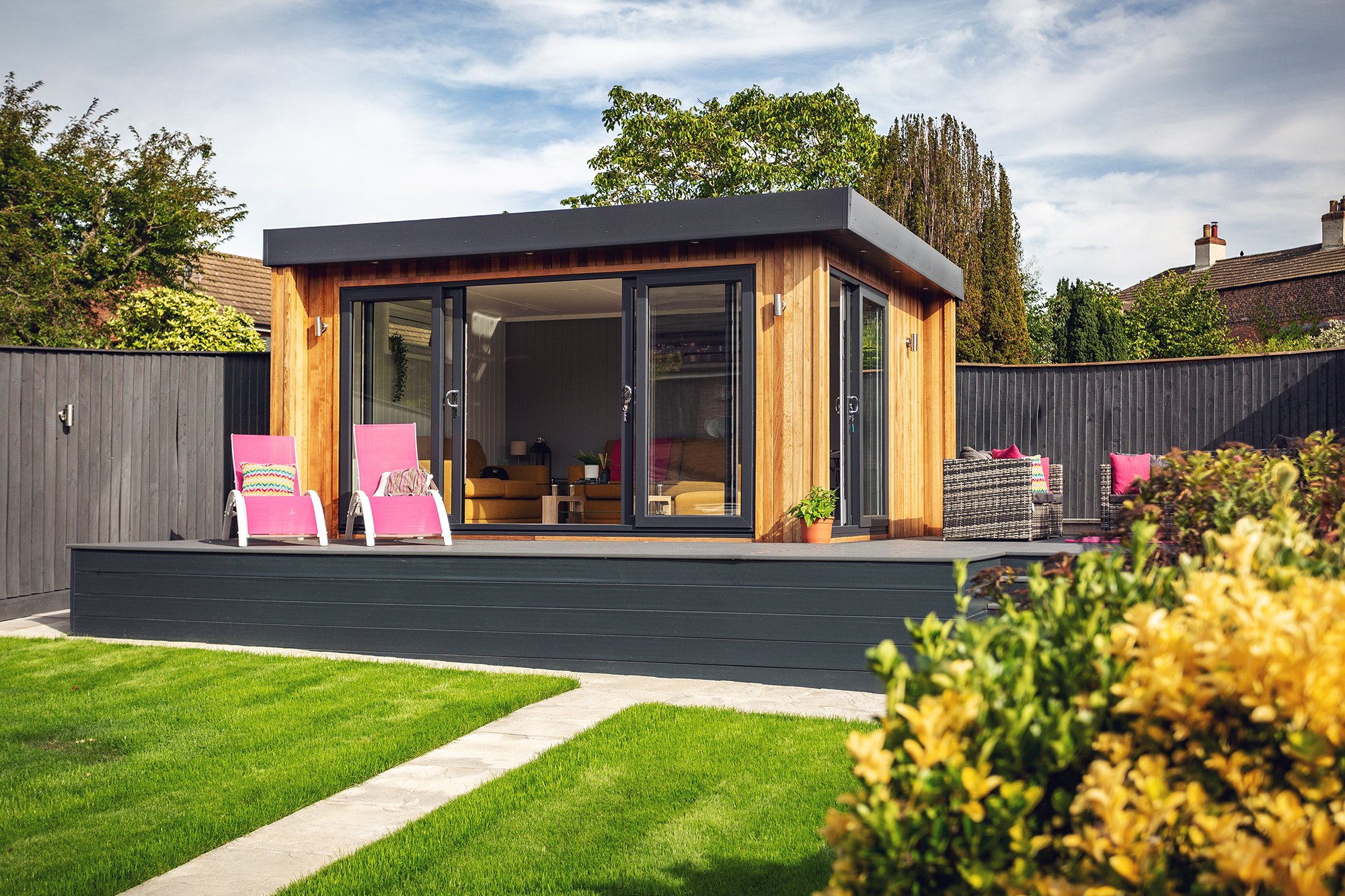 If you're stuck for ideas, here are a few fun themes to get you started:
Garden party.
Tea party.
Pool party.
Costume party.
Send Out Invitations
You'll want to send out invitations as soon as you can to allow your guests plenty of time to RSVP.
Also, don't forget to include all the important details such as the date, time, and location of the party - wouldn't be the first nor the last time an invitation gets sent out with the wrong information! If there is a dress code or the like; you'll want to mention that too..!
We'll cover the menu in the next section, but don't forget to ask if anyone has any allergies or dietary restrictions - usually saves waste (and embarrassment) all around.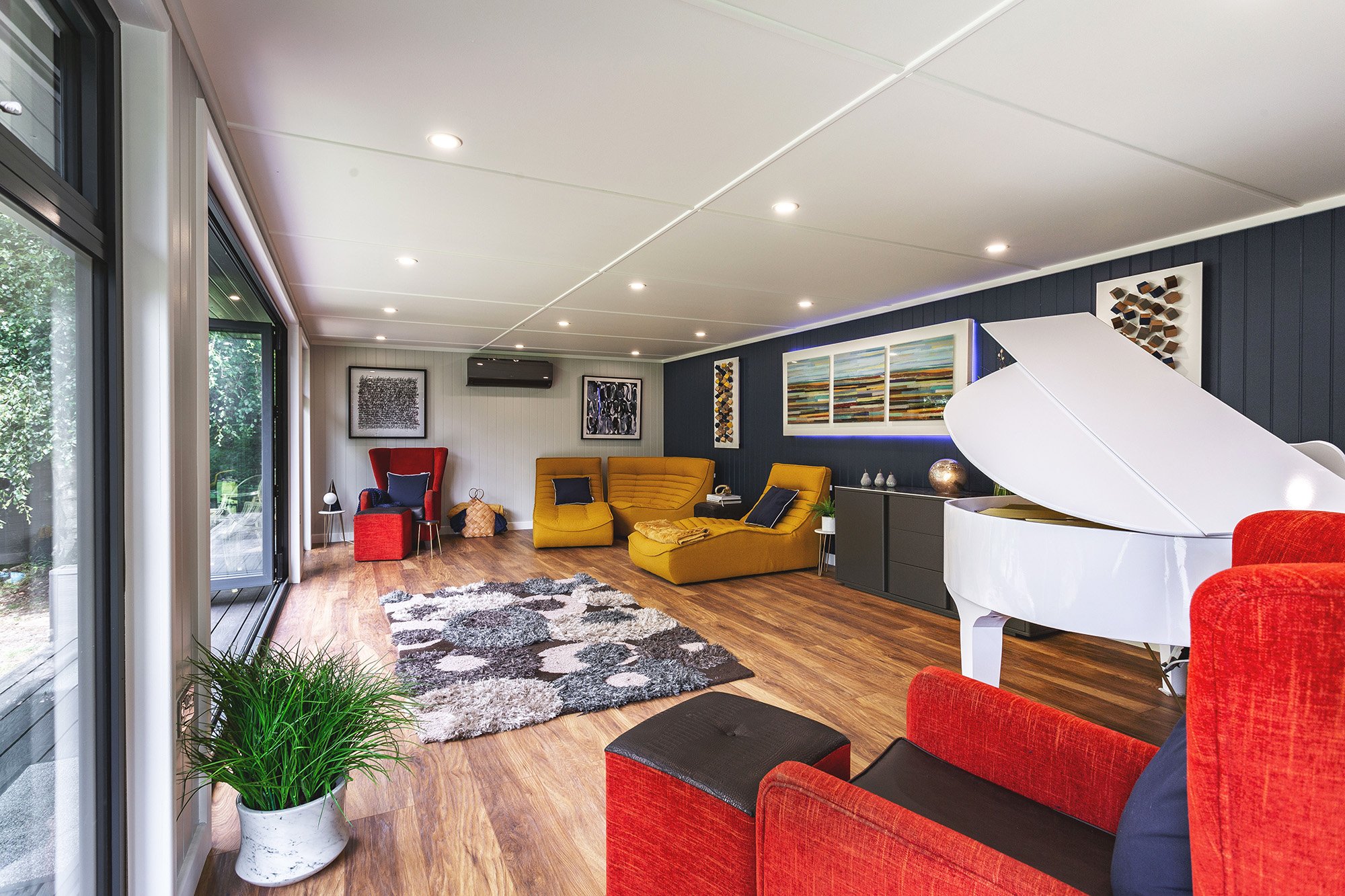 Plan The Menu
Your guests are likely to want music, ambience, and, let's not forget: Food!
If you're planning on having a barbecue, make sure you have all the necessary equipment ready + buy the food in advance so you're not missing anything on the day.
For a more formal affair, hire a caterer or plan the menu yourself - canapes, finger food and bowls of punch are always popular choices.
Don't forget the garden bar drinks! Whether you're serving alcoholic beverages or not, make sure to include enough non-alcoholic options for your guests to choose from.
Related: Exclusive Levi Roots Recipe Three: Jerk Salmon Steaks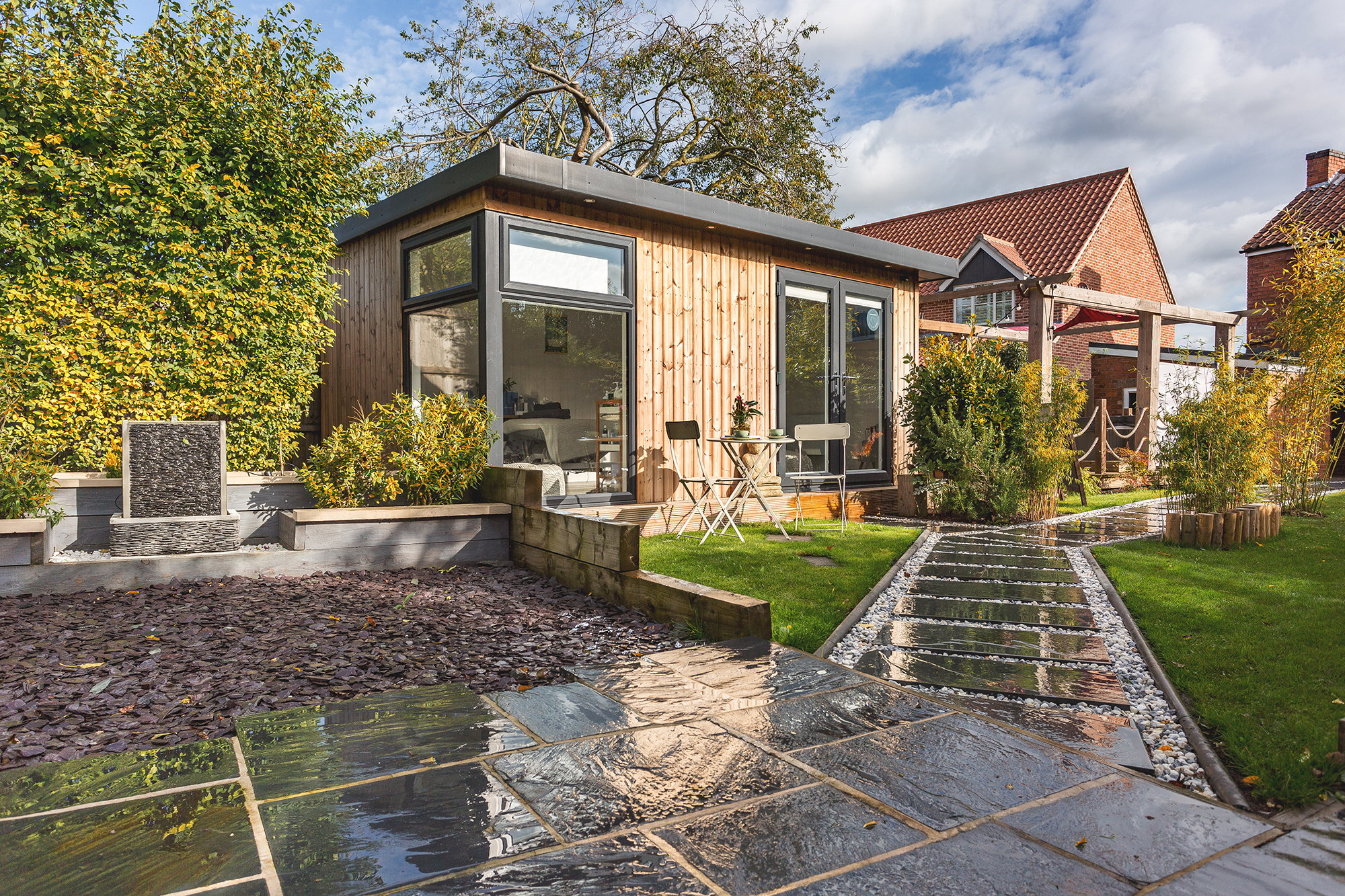 Hang Bags Of Snacks
Even though it might not be a kiddies' party, there's nothing wrong with having a bit of fun, right?
Fill up some hang bags with snacks like popcorn, candy floss or sweets and place them around the room for your guests to help themselves.
For an extra special touch, try block printing summery fruit or floral motifs onto paper bags.
Set Up A Photo Booth
This is a must for any party! Whether you use disposable cameras or set up a digital one, make sure you have plenty of props on hand for your guests to dress up with. Most people carry their mobile phones with them everywhere they go; maybe you could set up an online group where all the guests can swap pics and stories.
A photo booth in your garden bar is also an amazing way to get everyone in on the fun - just set up a few chairs/stools together with a box of (homemade or bought) props in front of a blank wall, the watch the fun unfold!
If you're looking for something a little extra, you could always invest in a Polaroid camera and a few packs of film; even with all the technology we have access to today, there is still something special about waiting for your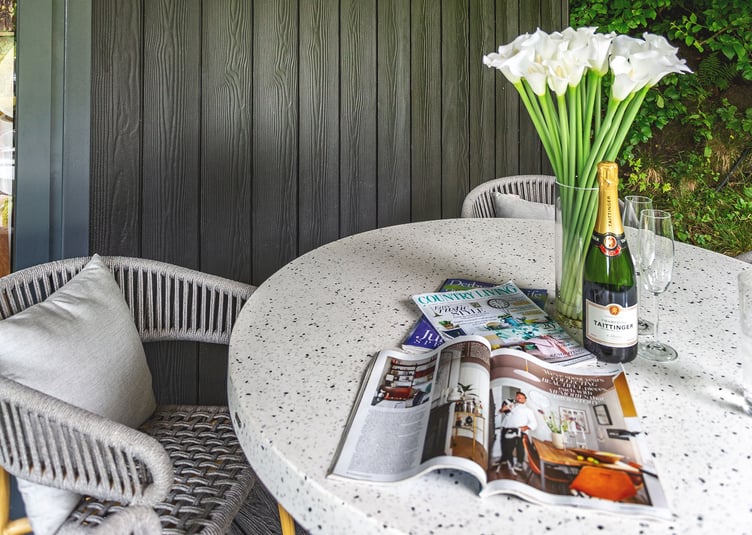 Declutter
Unfortunately, and you'll probably hate us for this; you're going to have to declutter your garden room or pod before the party - don't worry, though - it'll be worth it in the end!
Simply remove anything that you don't want either broken or lost (you know exactly which items we mean) - you don't want your guests accidentally breaking something important.
Give It A Good Clean
Next, give your garden bar a good clean. Sweep the floors, dust the surfaces, and wash the windows. You want your guests to feel comfortable in the space, so make sure it's clean and inviting.
Depending on the type of flooring you have, make sure any rugs are secure where they are - you don't want someone to take a spill (and we don't mean the liquid kind) during the party…
Carpeted areas are a little more complicated, although it never hurts to have a carpet cleaner on speed dial ;)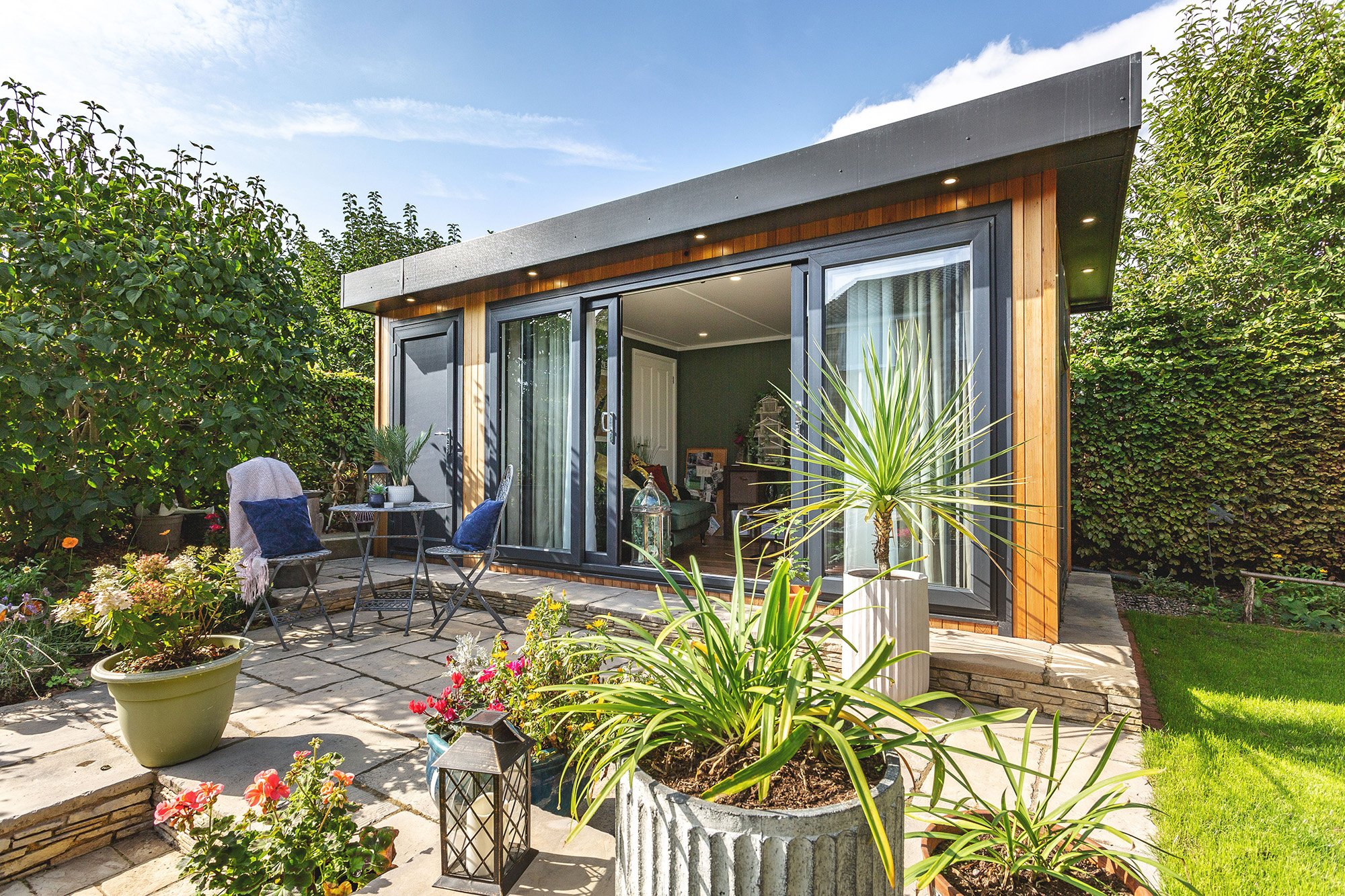 Music Playlist
If you know you'll be cooking, serving drinks and generally mingling, you just won't have time to play DJ. This is where pre-planning comes in handy!
Create a playlist of all your favourite party tunes and have it ready to go so you can simply hit "play" when garden bar party starts.
It's a good idea to have several different genres of music so there's something for everyone in your garden room.
Party Decorations
Depending on the theme you've chosen, you'll need to decorate your garden bar or pod accordingly.
For a beach party, for example, you could hang palm fronds from the ceiling and place seashells around the room. Or, for a tea party, you could set up your table(s) with a beautiful tablecloth and lay out some pretty teacups and saucers.
Whatever theme you choose, make sure your decorations reflect it and get your guests in the party mood as soon as they arrive.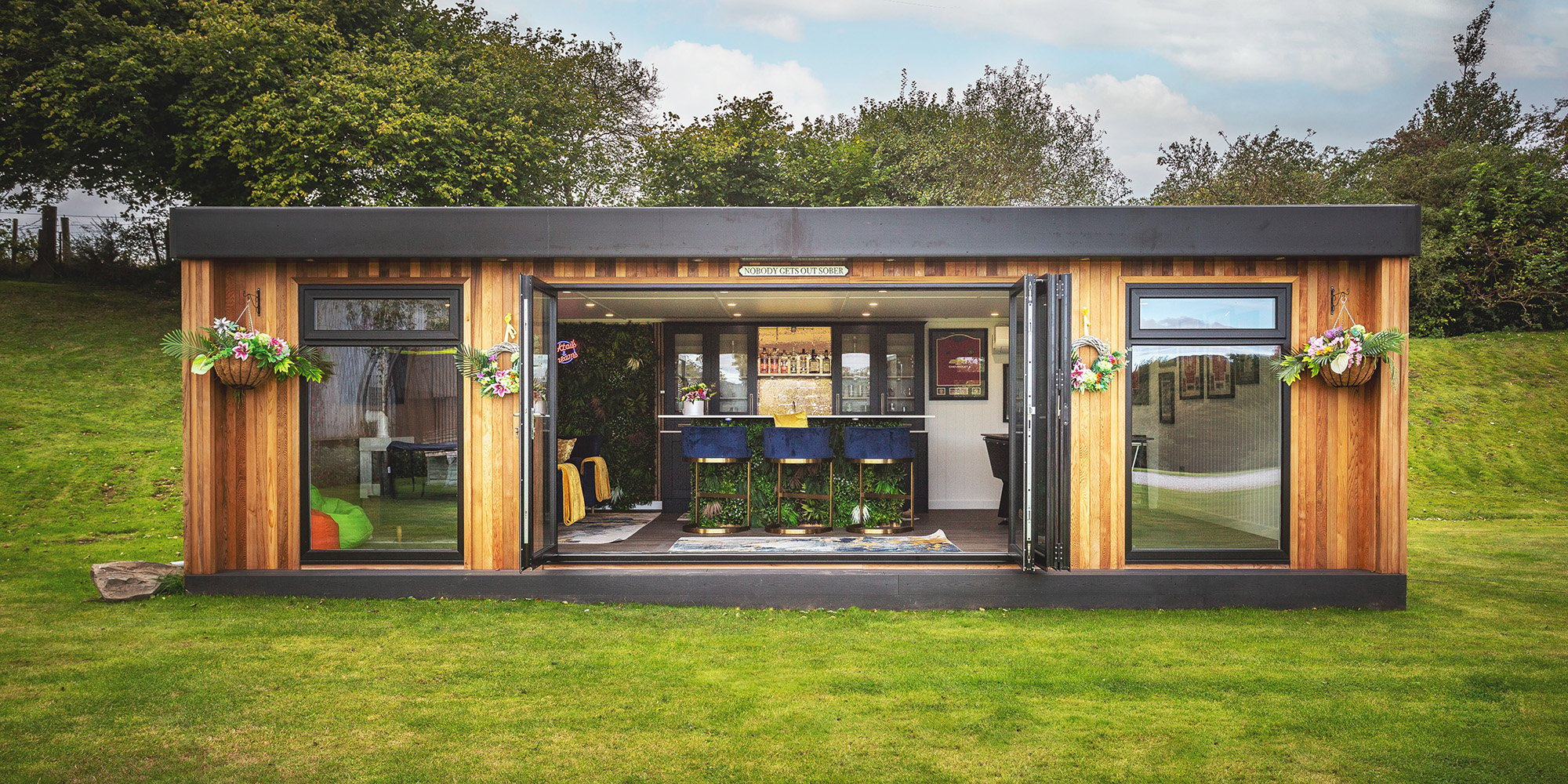 Plan For All Weathers
As you know, the UK weather is always an unknown factor, which is why it's always a good idea to have a contingency plan, in case it rains on the day of your party.
If you're planning an outdoor garden bar party, move everything inside if the weather takes a turn for the worse. And if you're planning an indoor party, make sure you have some umbrellas, a mat to wipe feet on and maybe some small hand towels just in case your guests need them.
Of course, you can't control the weather. But, by being prepared for all eventualities, you can rest assured that your party will go off without a hitch – rain or shine!
Related: Why Should You Have Bifold Doors With Your Garden Room?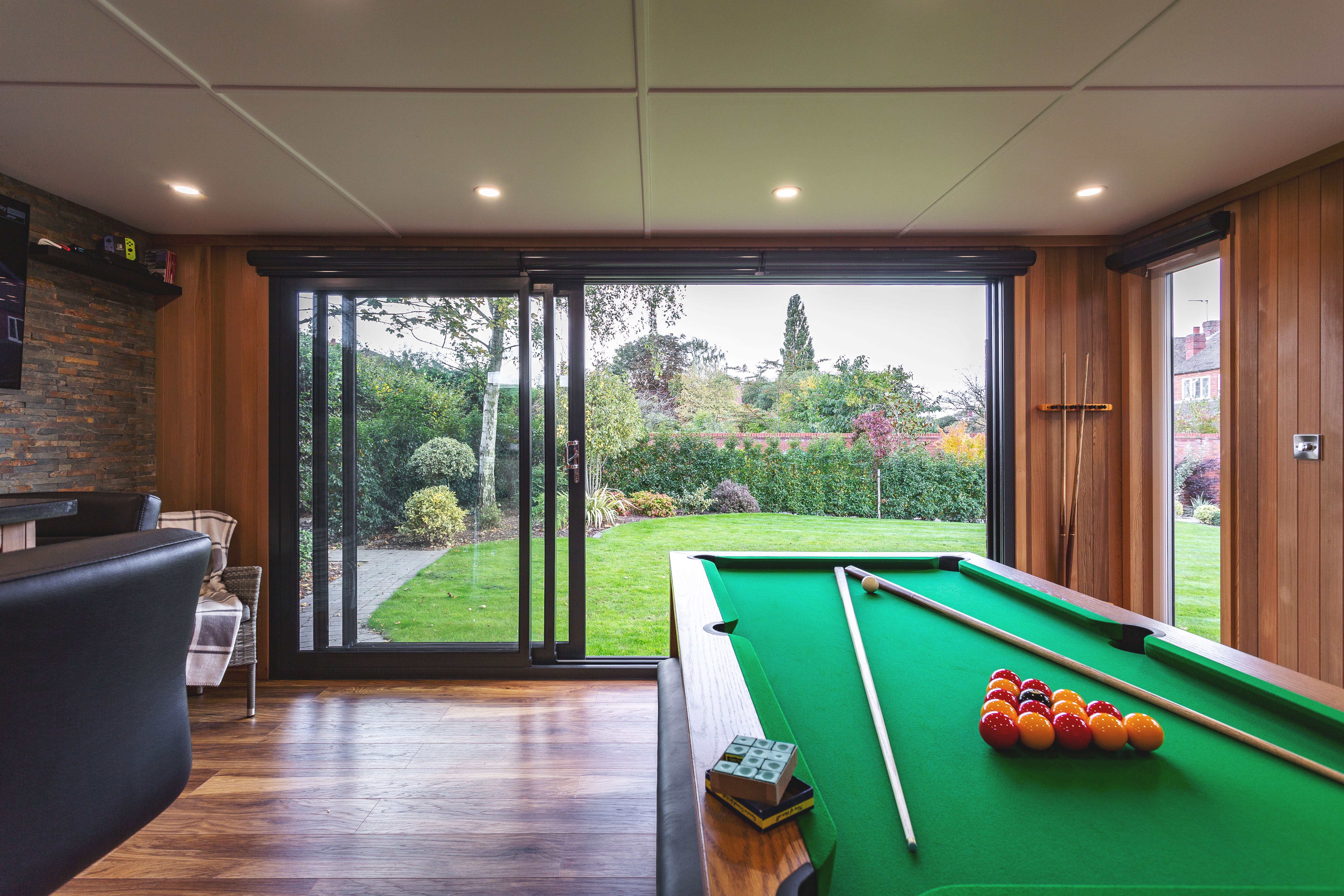 "Clean" The Lawn
Depending on the size of your lawn, some of your guests will probably want to stand outside your garden bar or pod. Make sure the lawn is clean and free of any obstacles (i.e kids' toys packed away) before the party starts.
If you have time, you could even mow a design into the grass - this will definitely impress your guests and get them talking!
In Summary
We think that covers everything - With these tips, you're well on your way to throwing an awesome party in your garden room or pod. Just remember to have fun and enjoy yourself – after all, it's your party!