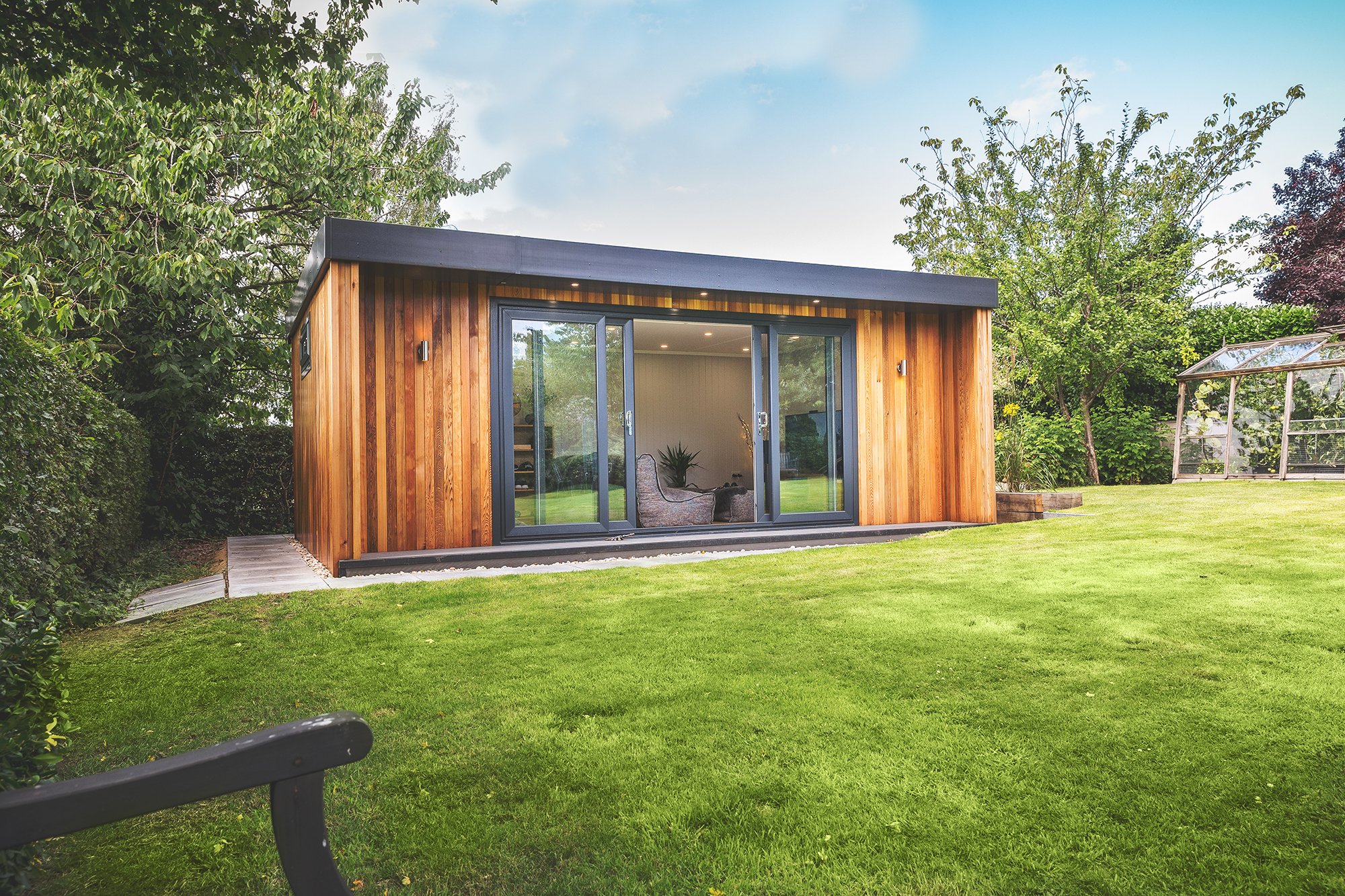 Insulated Garden Buildings To Keep You Warm All Year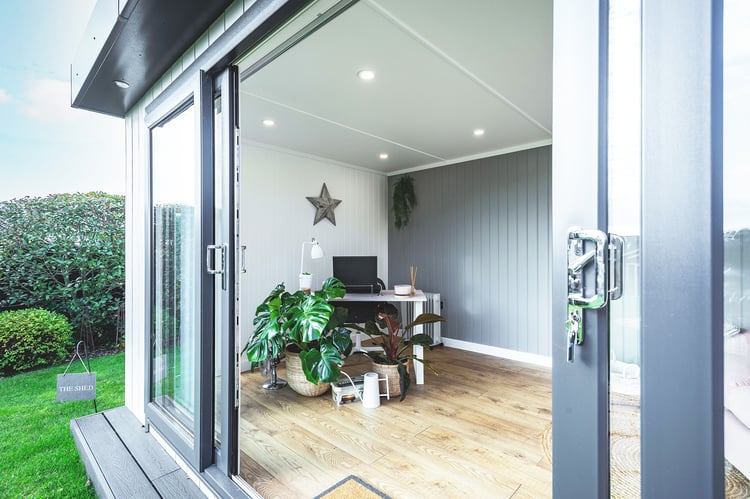 When you look at the features of your new garden room, make sure that well insulated walls are on the list. At Cabin Master we use Kingspan™ thermal insulation boards in all of our garden buildings, so that you can enjoy your new space to the full any time of year. As you look through the many options available on the market, be sure to find out how the structure you are considering is insulated and that the materials are of the best quality. We feel that it is wise to buy a garden structure that employs materials to stand the test of time, and allow you to realise the most from your investment.

Why Insulate Your Garden Room?
When you are looking for a new garden room, don't consider cutting corners on insulation in order to save a few pounds upfront. There are good reasons for this. While an uninsulated garden building might be cheaper up front, the lack of functionality down the line will be an issue – as you may find your garden room unusable during both very hot and cold weather. In addition to keeping out the winter cold and summer heat, a layer of insulation will help the interior of the garden room to stay dry, reducing the risk of damage from damp. It will also reduce noise pollution from the exterior, so your new garden room is a tranquil place to spend your free time.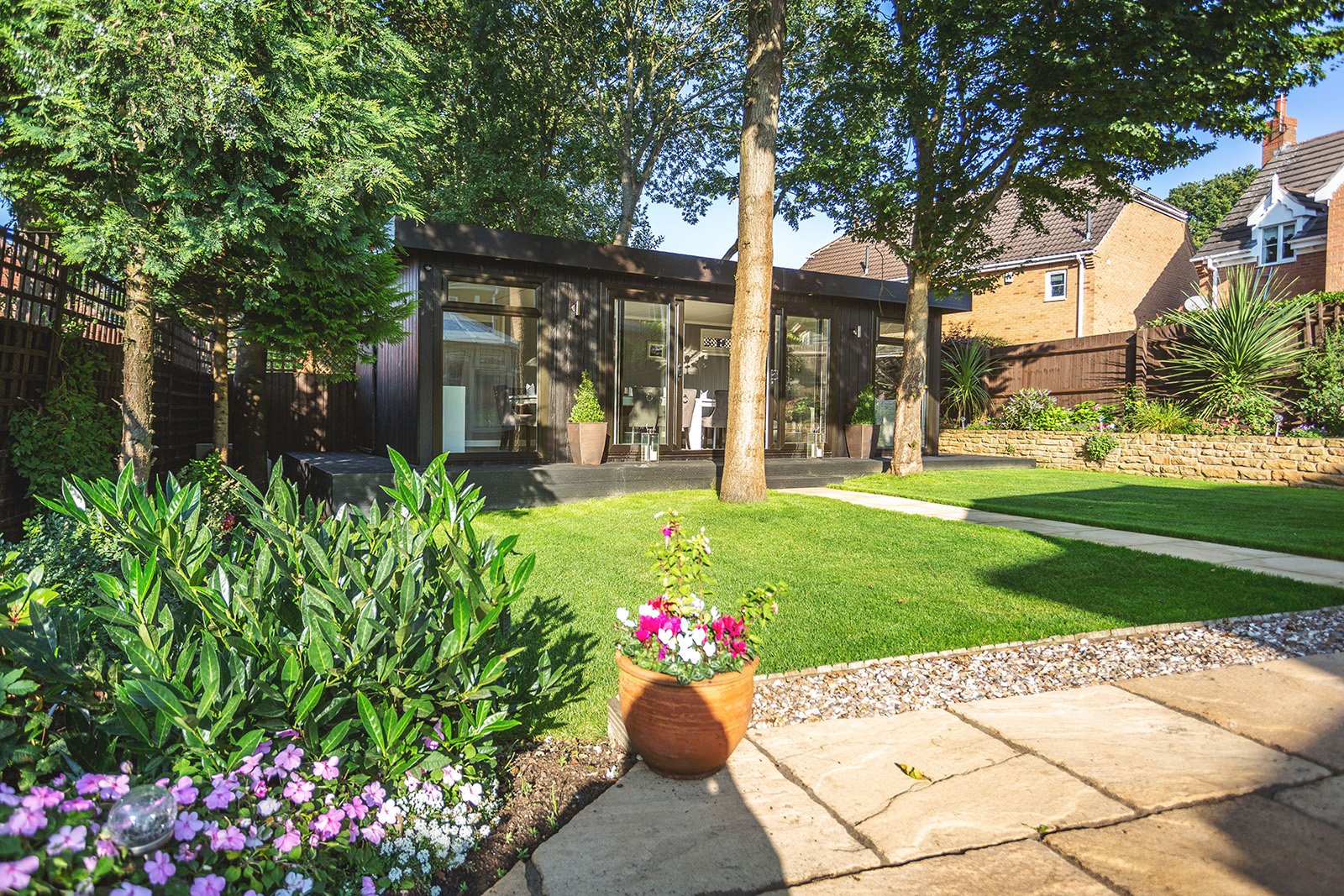 Wintertime Comfort
When it comes to staying warm in the winter, having a well-insulated garden room is a must. As soon as the cold weather comes around, you will be glad that you invested a little extra in an insulated garden room. Many of our customers like to add a wood burner to their garden room or office, so that they can enjoy the warm dry air of a wood fire, not to mention the cosy atmosphere. The insulation that we use is extremely efficient, so make sure to talk to us about the size of the stove that you can use. A Cabin Master garden room won't shed much heat, so you need to consider the size of burner you need carefully in order to not overheat!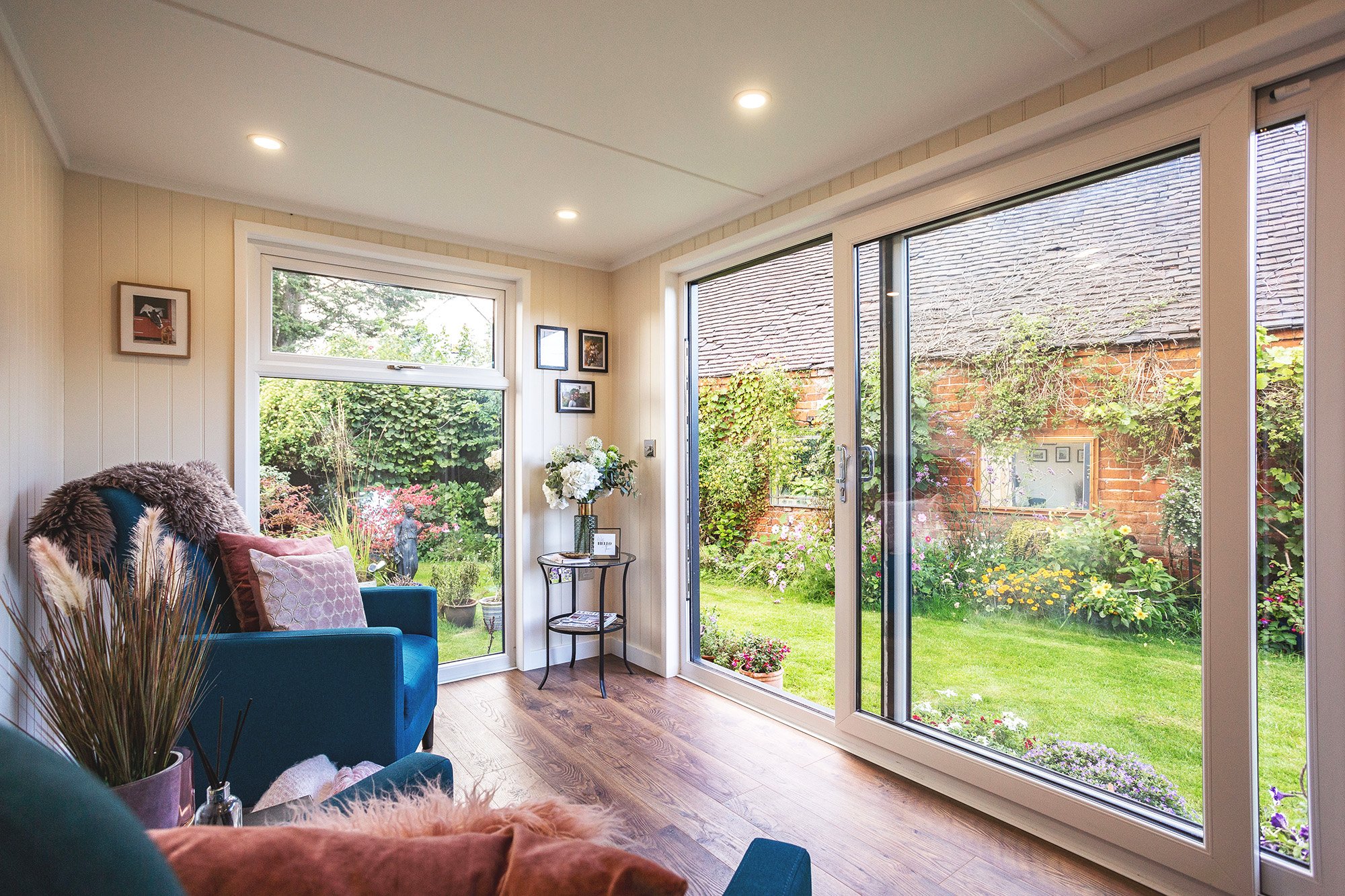 For those of you who are interested in having a hot tub garden room constructed, insulation is an absolute necessity if you plan to use it all year round. The last thing you want is to invest your money in a luxurious hot tub garden room, only to find that it's chilly inside when you need it the most. When you buy from us, you can be certain that your new hot tub garden room will be a pleasure to be in when the temperature drops outside, so that the winter months will pass by quickly.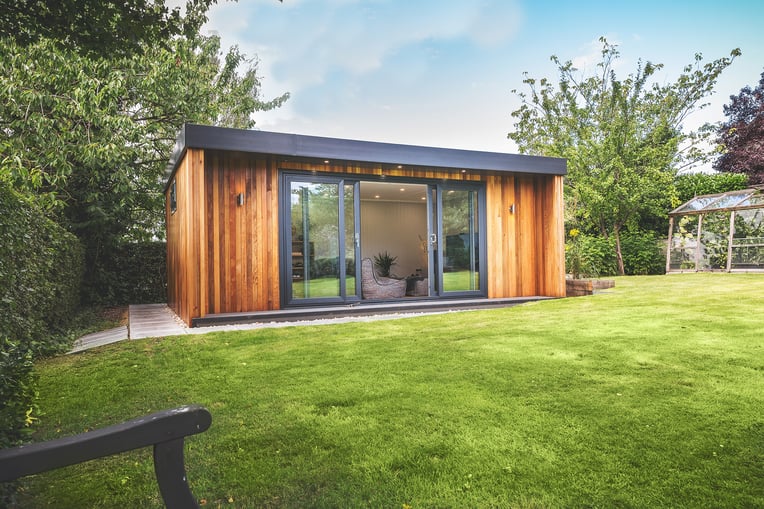 Cabin Master Quality
With such a wide range of manufacturers of garden structures in the UK, we stand apart in terms of both quality and service. Our design philosophy revolves around creating wonderful garden structures that will last for decades, without any major maintenance. We use cedar sheeting on all of our buildings, so that they will stand up to the grottiest winters and warmest summers, without the weather damage you see on some garden rooms. Our garden rooms start at around £10k, which isn't the cheapest on the market, but you can be sure that the investment will be worth more than the difference in price. When you buy a cheap garden structure, you will get exactly that; a cheap building.
We Work With You
In addition to offering great pre-fabricated garden buildings, we also craft custom garden buildings to our customer's specifications. We're excited about the potential of a garden room to transform your property and we want you to be as well, so please download a free copy of The Ultimate Guide To Garden Rooms with our complements. If you have any questions about our services, please give us a call on 01159 32 8888, or have a look at all the work we have done on our portfolio page.