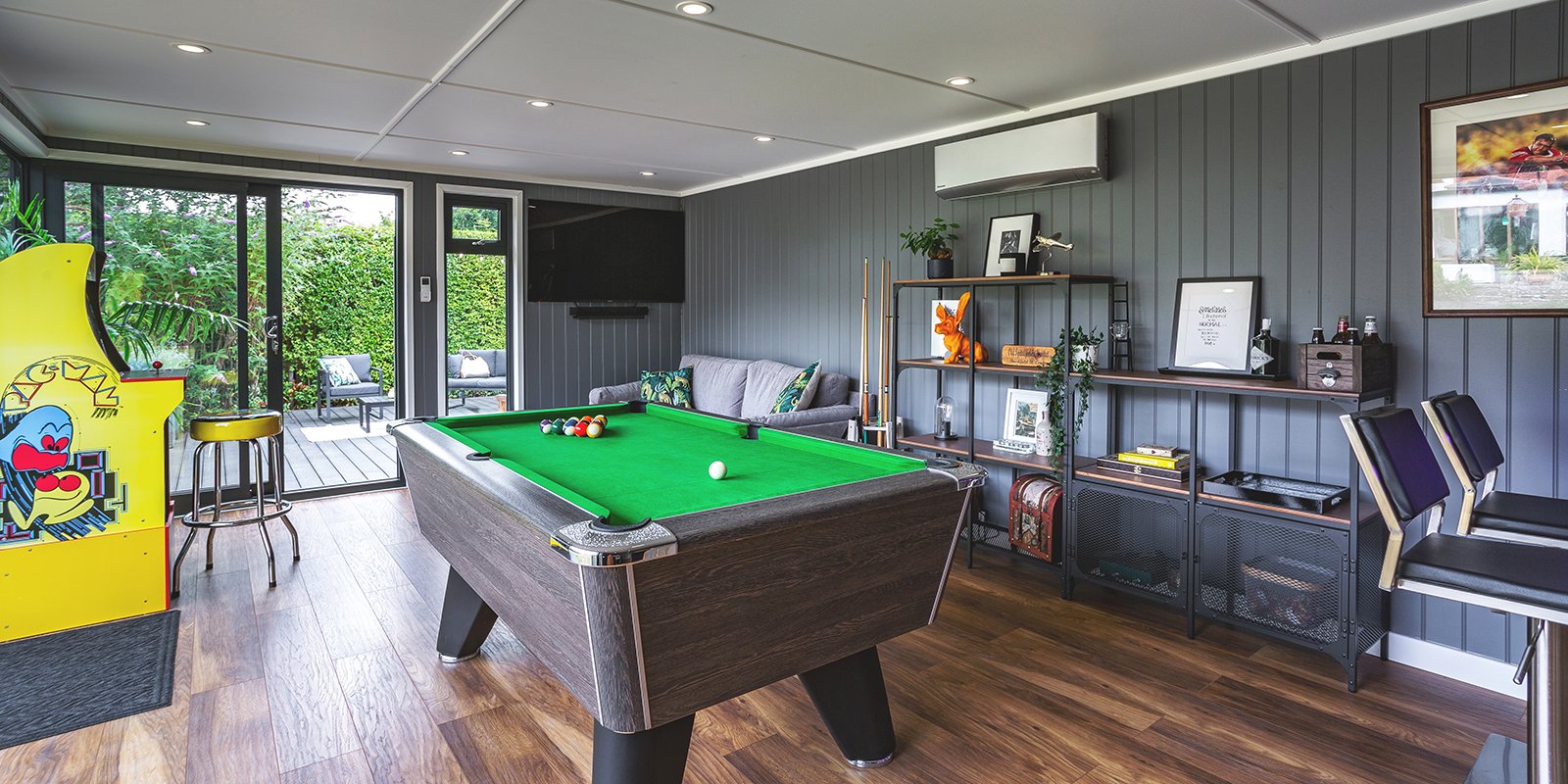 What Makes A Great Garden Room For Entertaining Your Family And Friends?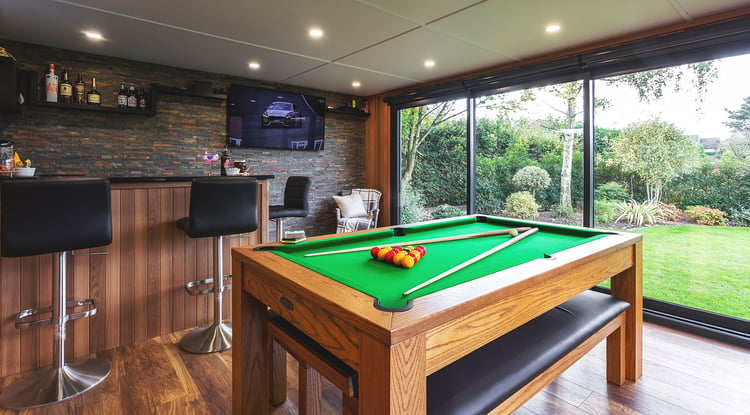 Garden rooms are fantastic spaces for entertaining family and friends. Even if the rooms in your house are fairly confined, you can build an open plan, spacious building in your garden where you can hold the best parties and gatherings at any time of year! A garden room can be designed for almost any purpose, from a Home Office to gym or art studio. Most layouts are highly adaptable, capable of multipurpose use and easy conversion from one function to another. Here are some of our favourite designs for garden rooms whose primary purpose is entertainment...
1) Open Space Garden Room With Patio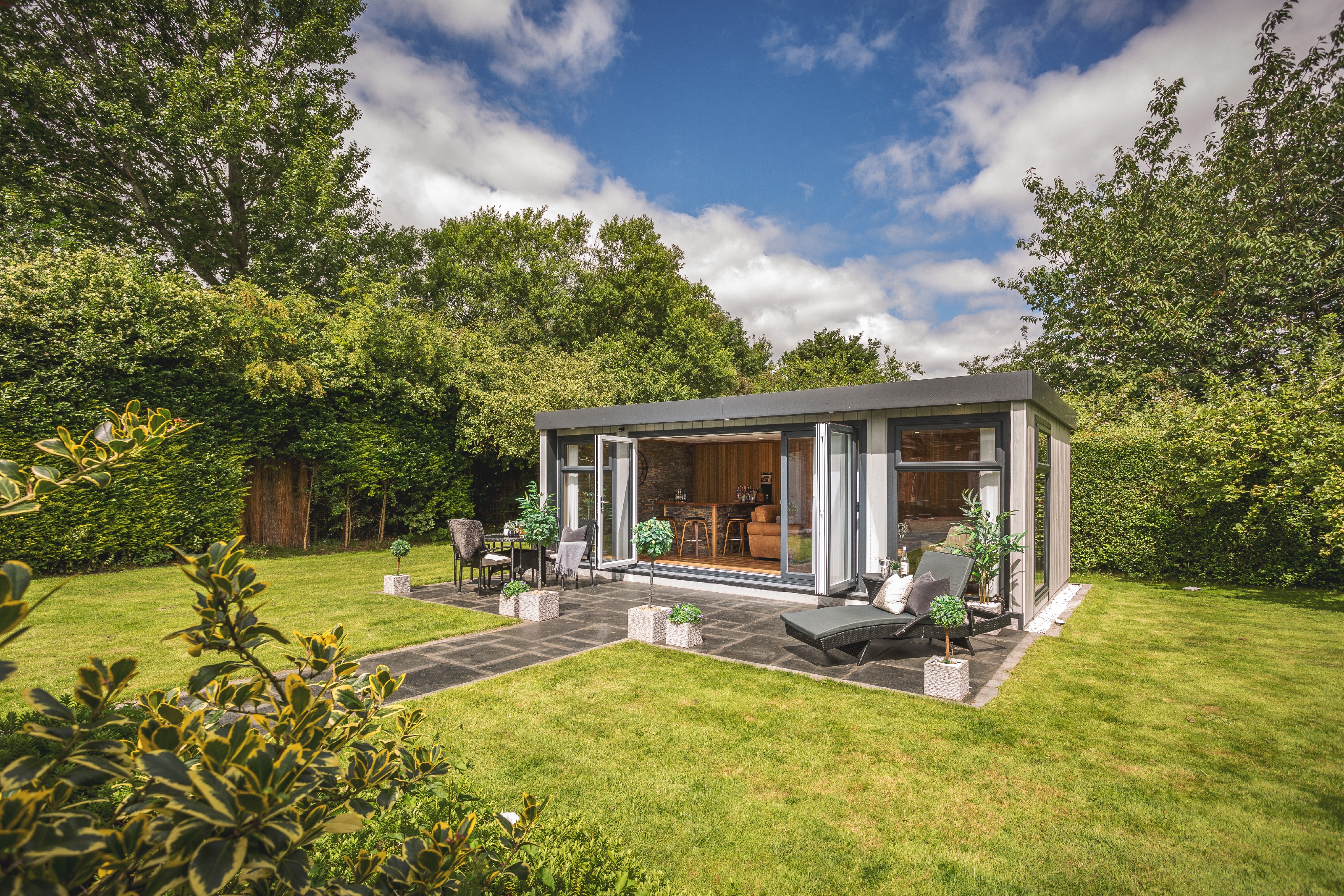 This stunning garden room was built to transform a large lawn into a gorgeous entertainment space. The patio is perfect for barbecues and relaxation in the summer, while the windows on both sides of the garden room allow in a maximum amount of light and fresh air. In hot weather the bi-fold doors can be opened up fully and they could be closed in the winter to preserve heat while still giving a beautiful sense of being outside.
2) Outdoor Living Room/Games Room With Wooden Decking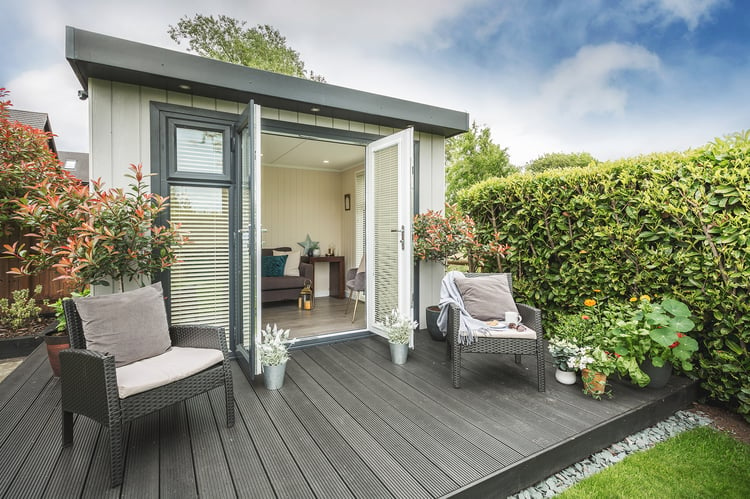 Take a look at this beautiful Marley Board clad garden room, with wide sliding doors opening onto a lovely wooden decking area. The garden room itself is used as a cosy living room & home office all year round, while the patio can play host to barbecues, drinks parties or table-top games. This is also a perfect example of a multipurpose garden room. The internal layout is ideally suited for transformation into a kids chill out zone, store room or even a guest bedroom if required.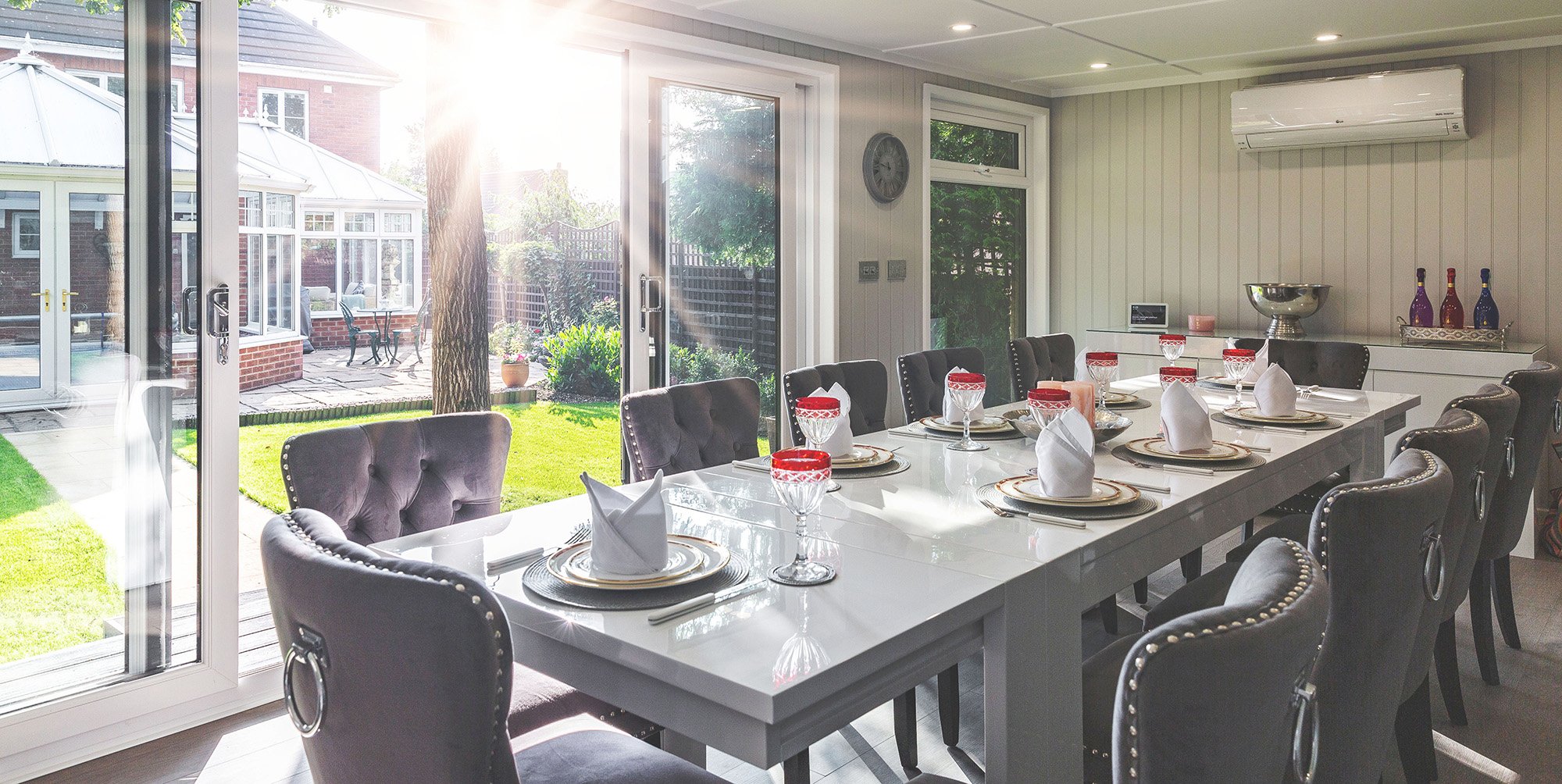 Let Your Imagination Be Your Guide
There really is no limit to what you can achieve with a purpose designed garden room. At Cabin Master we design innovative rooms for a variety of purposes, with each one being as unique as the individuals who buy them. To find out more about garden rooms, including design, materials and finance options, please download our Ultimate Guide To Garden Rooms by clicking here.
You can also call us on 0115 932 888 to chat with one of our designers about the ideal garden room design for your property.