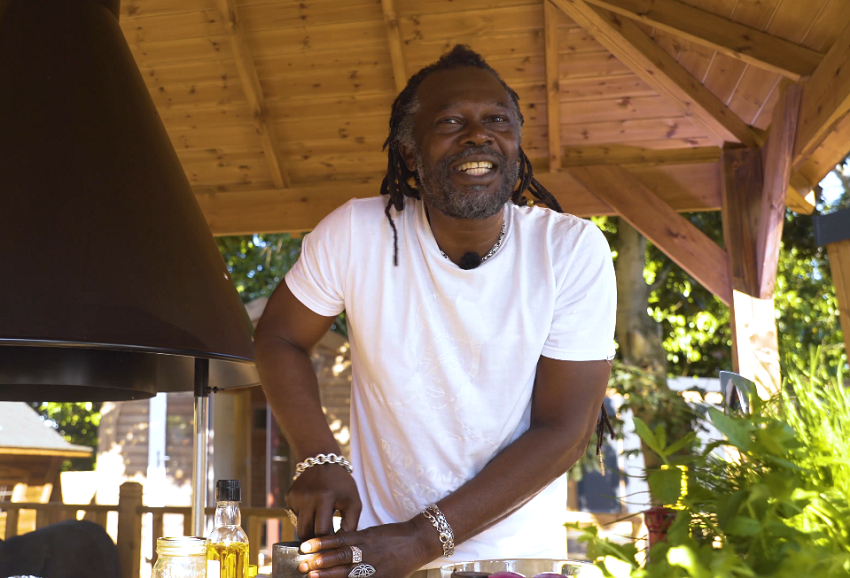 Exclusive Levi Roots Recipe Three: Jerk Salmon Steaks With Mango 'Chop Chop' Salad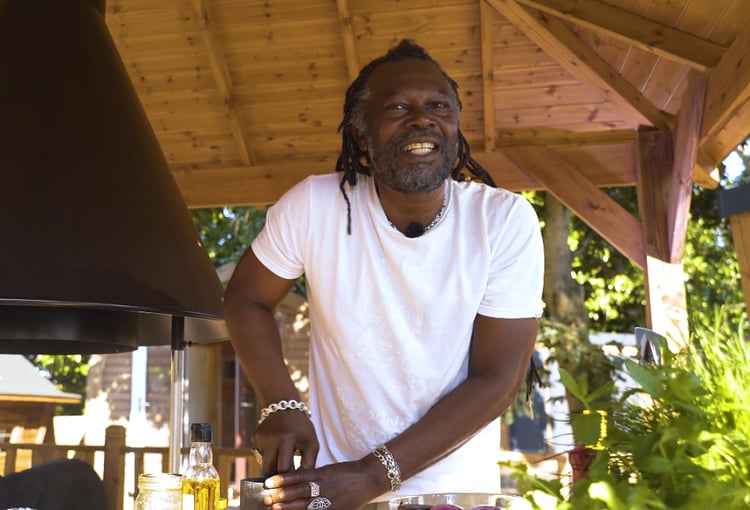 When Levi Roots came to visit us for a summer cookout last June, he gave our guests a barbecued salmon dish with a true Caribbean workout. It was delicious! In the last of our exclusive Levi Roots cookery videos, Levi takes you through the recipe instructions step by step.
So, February or not, roll up your sleeves, crank up that barbecue and get sizzling, with Levi Root's Jamaican Jerk Salmon Steaks With Mango Chop Chop Salad.
Click here to watch the video on our YouTube channel later today, which features full instructions presented by Levi himself.
If you haven't got time to watch the video now (it's just under 10 minutes long), or you want an easy reference for the kitchen, here's a summary of the recipe: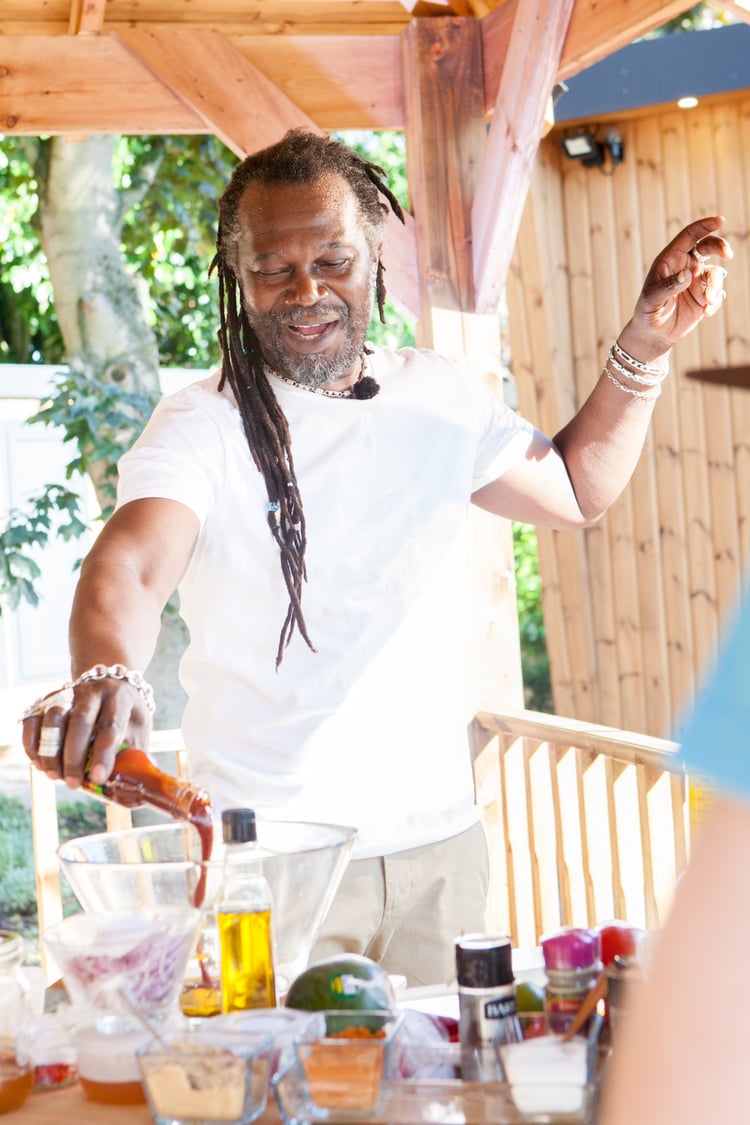 1) Start by making the jerk paste. You can do this by hand with a mortar and pestle, but it's quicker with a food processor. Pound together chopped spring onions, fresh coriander, roughly chopped garlic cloves, and a Scotch bonnet chilli, with ground allspice or nutmeg, cinnamon, 2 to 3 teaspoons of soft brown sugar and a pinch of salt and pepper. You'll also need a splash of cider vinegar, and groundnut or sunflower oil. Whisk it up until you have a smooth paste without any lumps.
2) Get your fresh salmon steaks, coat them generously with the jerk paste and let them chill in the fridge for at least a couple of hours.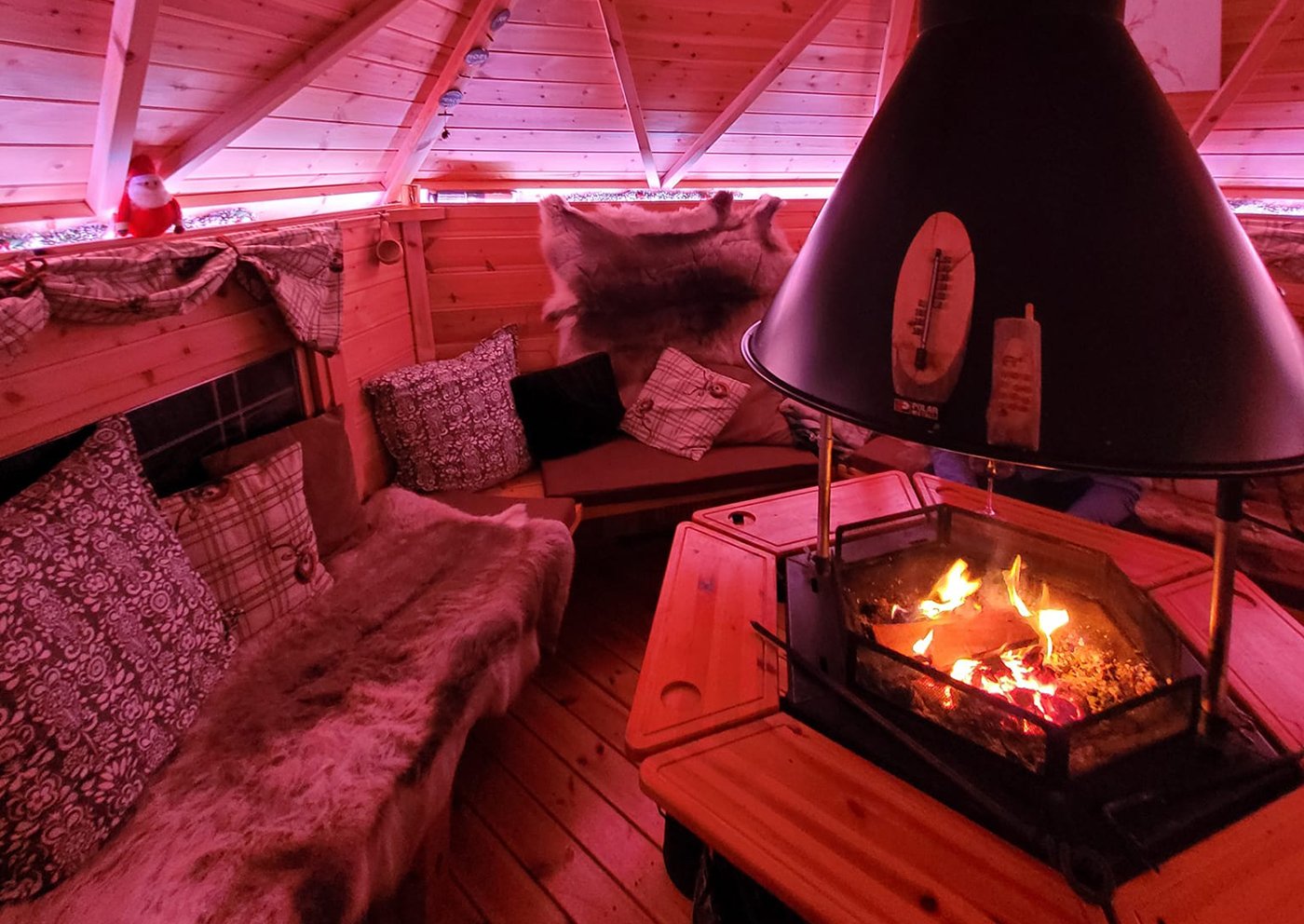 3) While you wait, put some reggae music on and start preparing the Mango Chop Chop salad. You'll need at least two fairly ripe mangoes, plus the zest and juice of one lime, a few garlic cloves, some chopped fresh root ginger and a shredded red and green chilli. Chop the Mango into bite -sized squares, press the garlic, shred the chilli and ginger, and combine everything in a large salad bowl with the squeezed lime juice.
4) For the vinaigrette, mix up a couple of tablespoons of groundnut oil with some French mustard, caster sugar, salt, pepper, plenty of fresh chopped mint and some more fresh coriander. Stir it in well with the mango, garlic and ginger mix.
5) Back to the salmon steaks. Heat your barbecue so it is nice and hot and grill each steak for around eight minutes per side. Be careful not to let the fish dry out. It's a good idea to reserve some of the jerk marinade so you can baste the fish a couple of times on each side while cooking.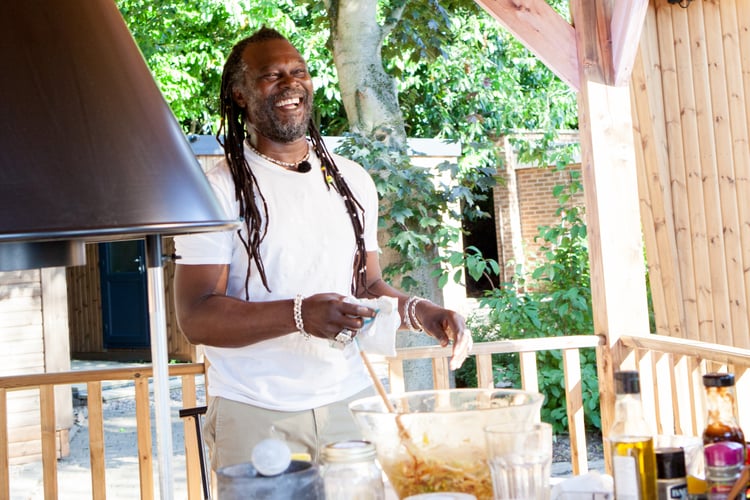 As soon as the salmon flesh turns a light pink and begins to flake, remove from the barbecue and serve immediately with the mango salad, some Hot & Fruity Caribbean Coleslaw and a Jamaican Fish Parcel With Coconut. We like to accompany it with a chilled glass of dark rum and fiery ginger beer, but that would be telling!
Bespoke Garden BBQ Cabins
You may recognise the outdoor cabin where Levi is doing his cooking? It's one of our new Grillion Barbecue cabins, a stylish open plan wooden garden room with plenty of space for outdoor cooking and entertaining. Each cabin can be customised with the features you need to enjoy a long outdoor summer, including seating, integral barbecue, food prep area, and even electric power if you need it. Get in touch to find out more.