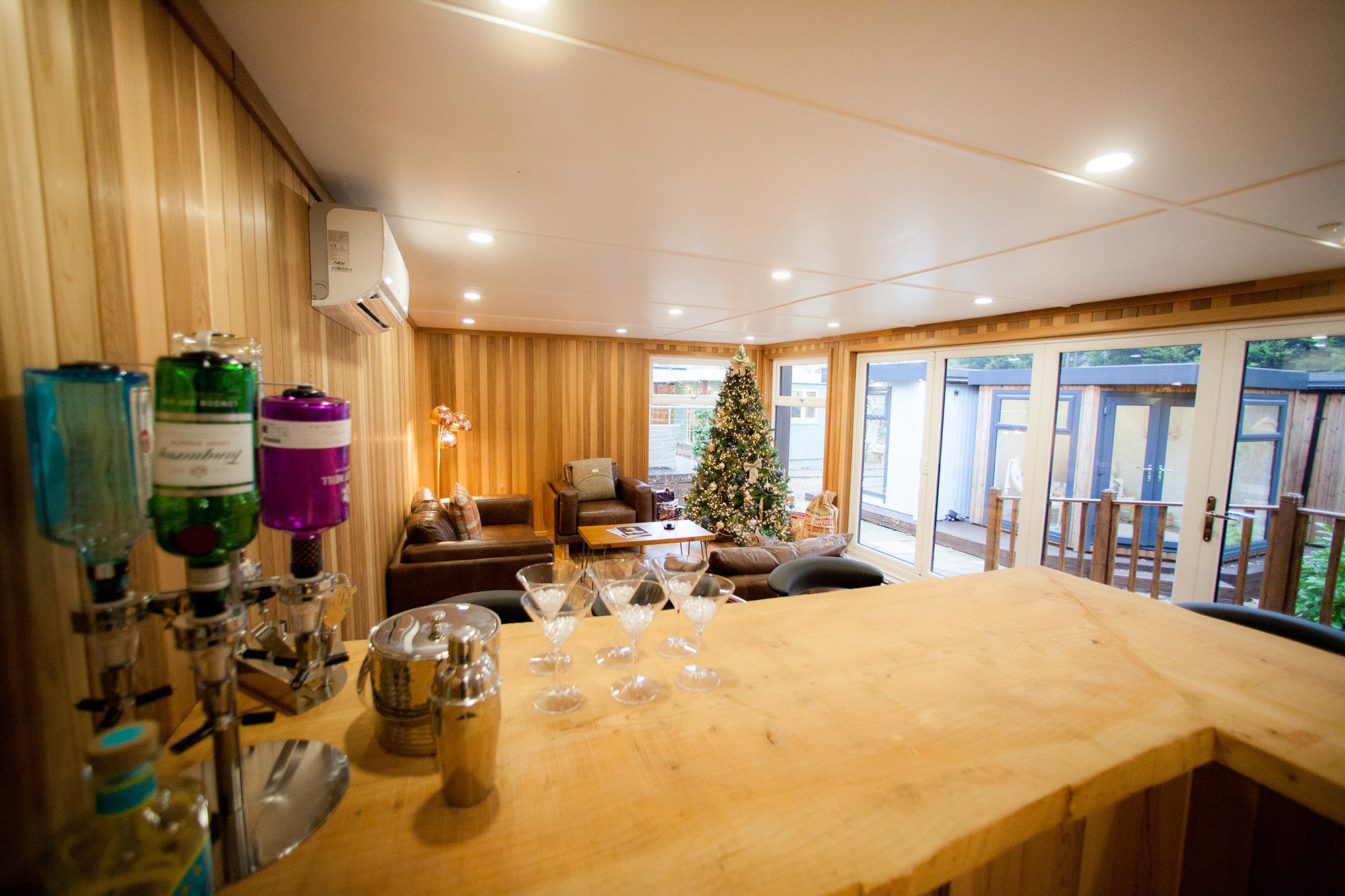 Garden Room Uses For Christmas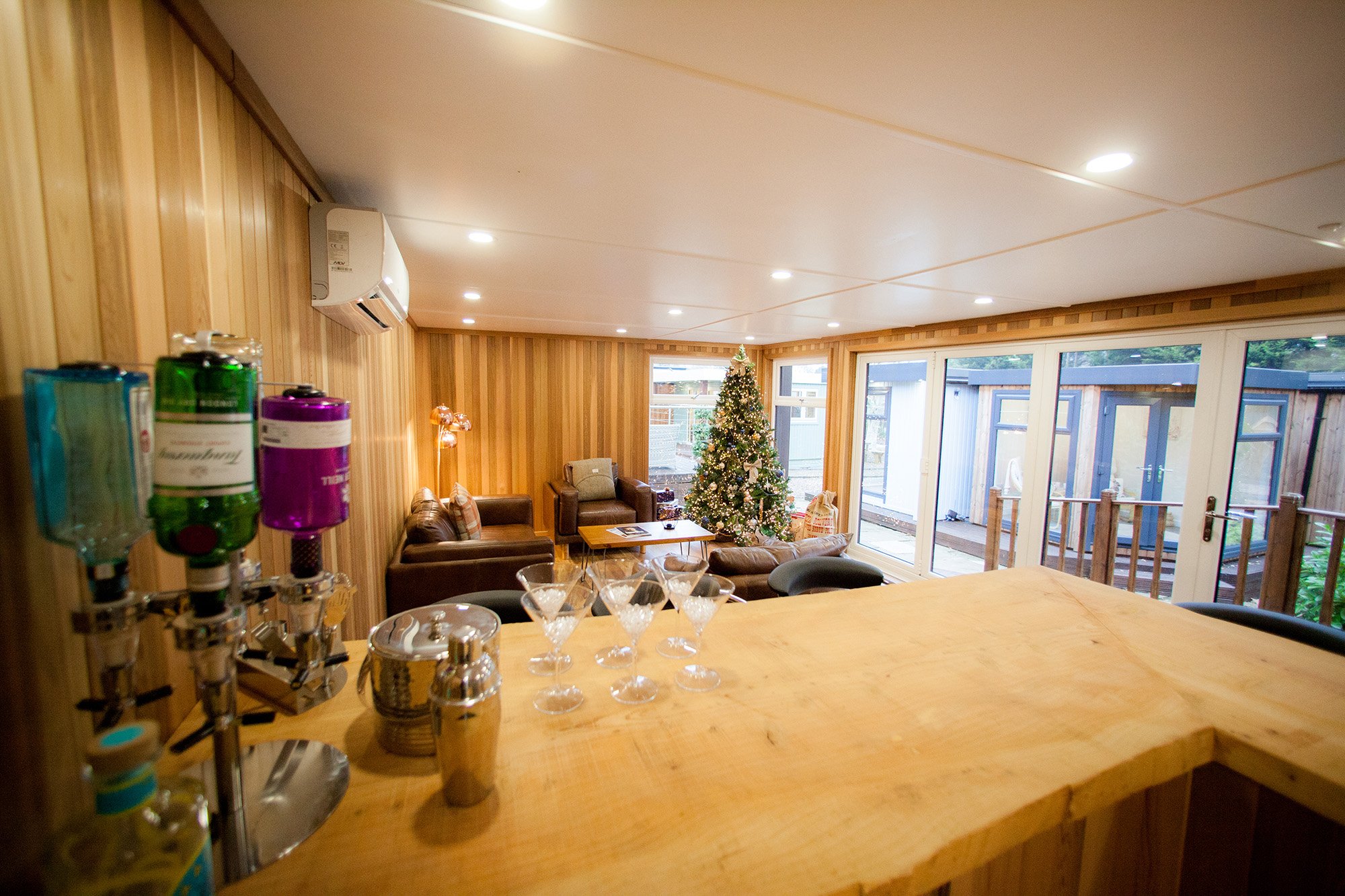 There are so many uses for your garden room at Christmas, it's almost like a gift in itself - whether you're hosting family gatherings or enjoying some peace and quiet away from the hustle and bustle of the holiday season, your garden room can be just what you need.
With plenty of natural light and access to outdoor space, you'll find all sorts of ways to make the most out of this wonderful addition to your home.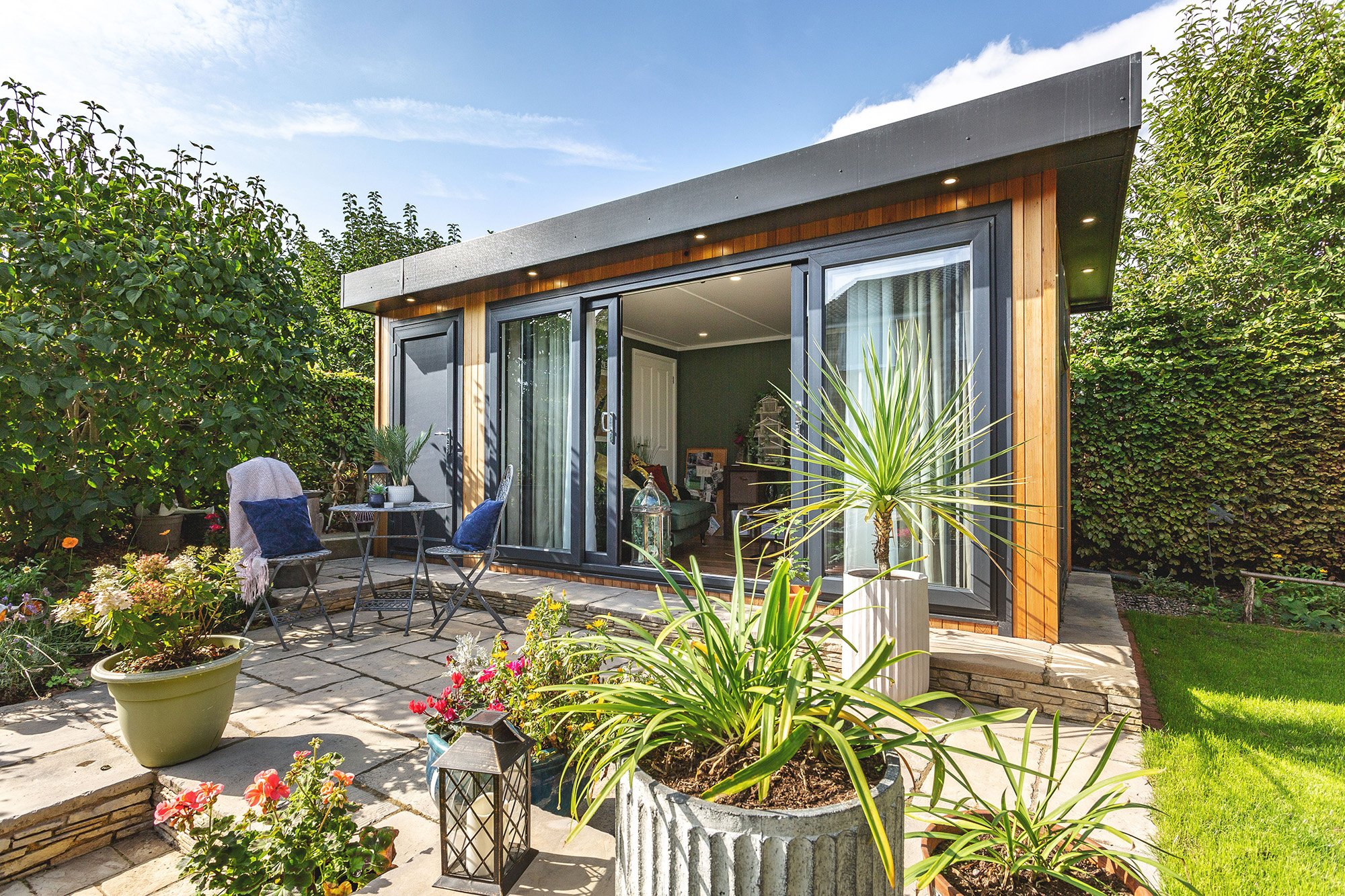 Let's take a look at the many different ways you can use your garden room at Christmas:
A Place To Secretly Wrap Presents
Now, this may sound pretty insignificant, but if there are several family members in your household who are all wanting to wrap presents, where do you go? If your living room has been taken over by the Christmas tree, why not use the garden room for some sneaky present-wrapping sessions away from beady eyes and sticky fingers?
Santa's Grotto
Depending on how much-extended family you have visiting, you could easily transform your garden room into a Santa's Grotto for the littles! All you need is some festive decorations, some magical music, and probably a few snacks, aka sweets.
That's the beauty of having an extra room outside your house - you can create any kind of space or atmosphere you want, and quickly too.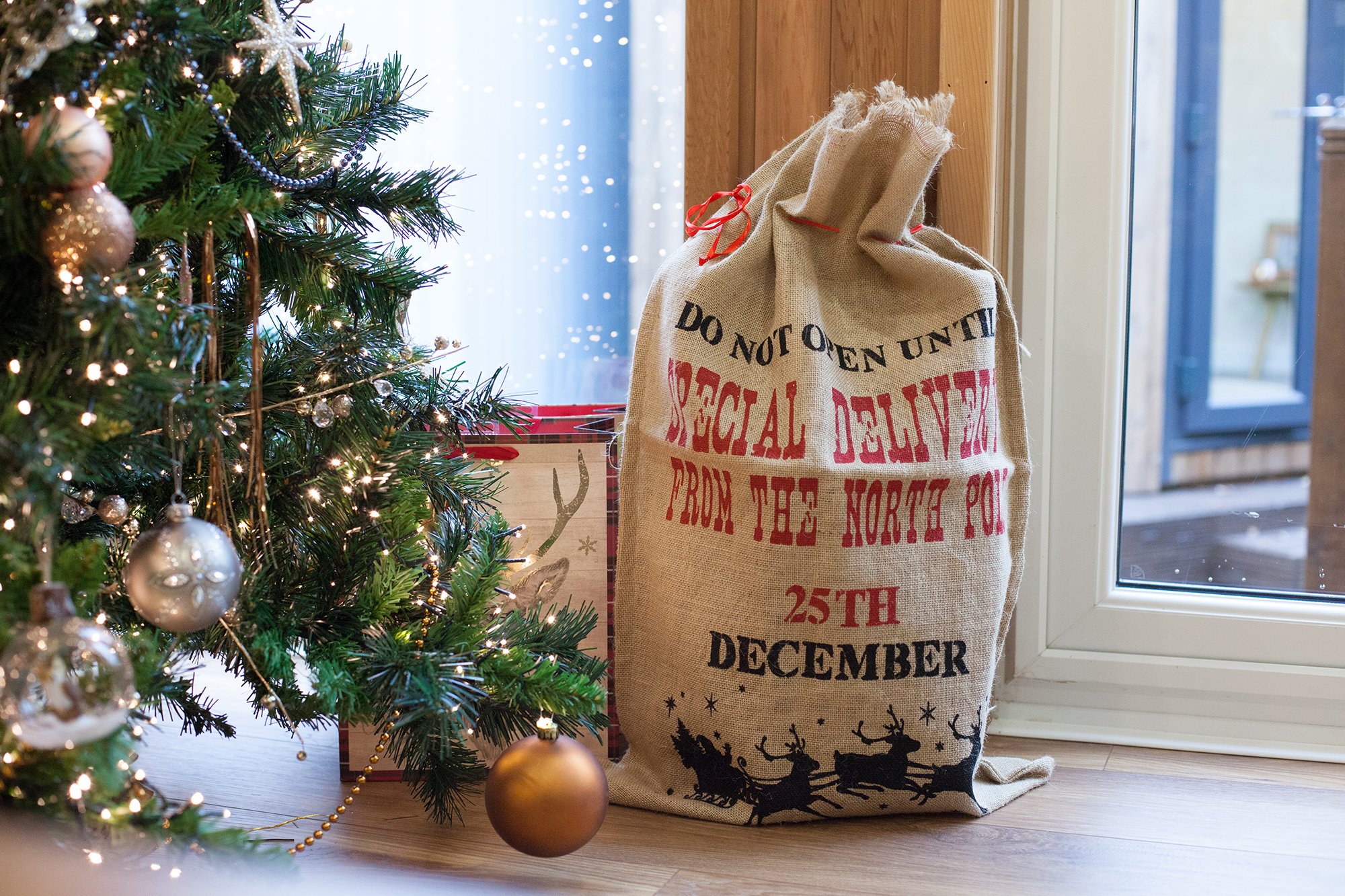 Your Very Own Winter Wonderland
You'll be amazed at how beautiful your garden room looks when it's been decorated with snowflake lights, trees, and other winter-themed decorations. Not to mention the wonderful view you'll have out of your windows from within your cosy new winter wonderland!
It's the perfect place for a romantic evening with candles and hot chocolate - what better way to get into the holiday spirit?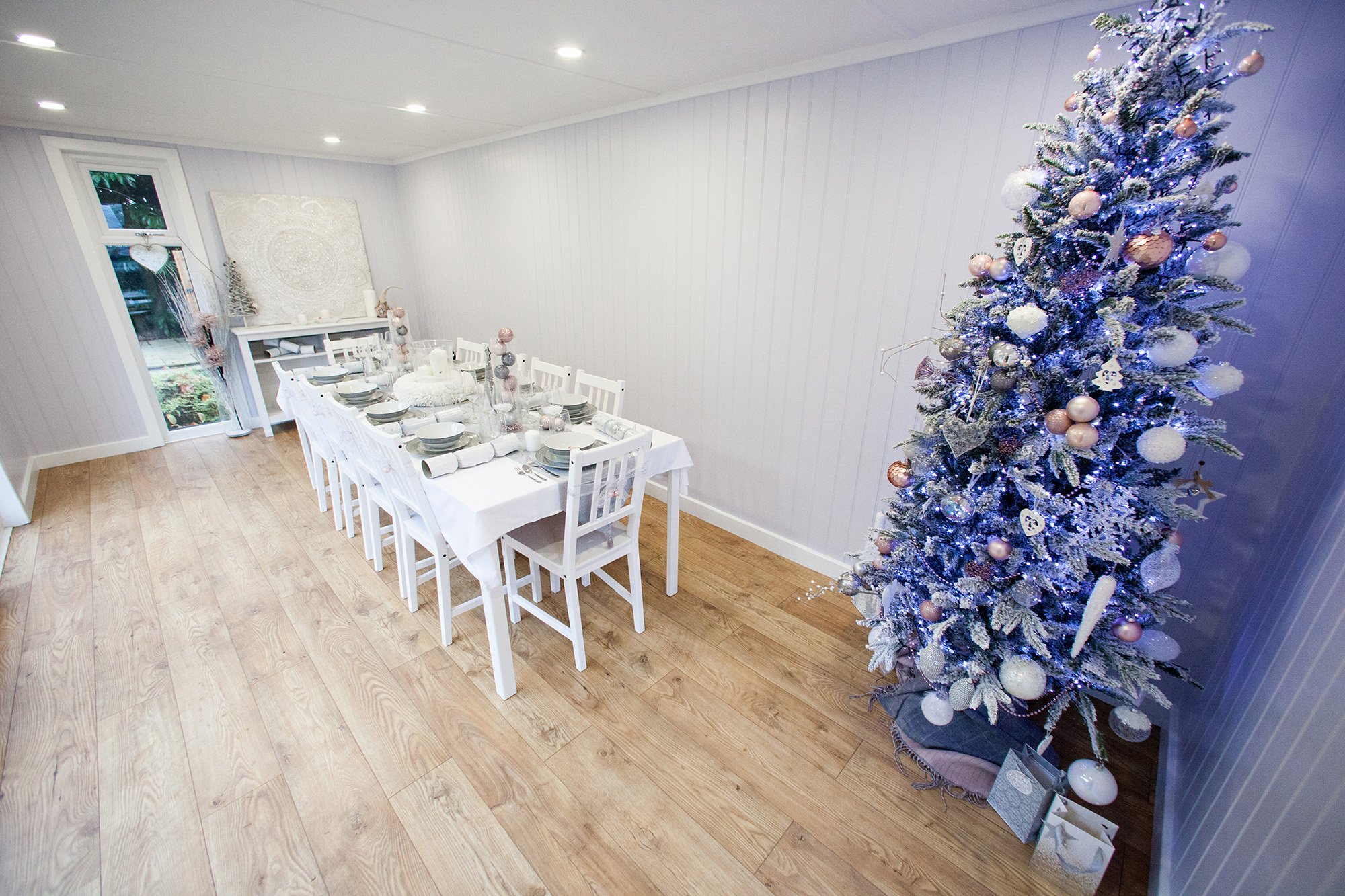 The Perfect Spot For a Home Cinema
Nothing says Christmas like cosying up with your family and watching a festive flick (or two).
Being able to watch your favourite movies in the comfort of your own garden room, surrounded by a beautiful landscape, is definitely one of the best uses for this space.
Party Room
Depending on the size of your garden room, you could easily set it up as a party room for your Christmas celebrations. Complete with festive decorations and plenty of seating space for all the guests, this will be a hit for sure!
After you have had your Christmas dinner and opened all the presents, why not head to the garden room for some post-dinner entertainment? It's sure to go down a storm.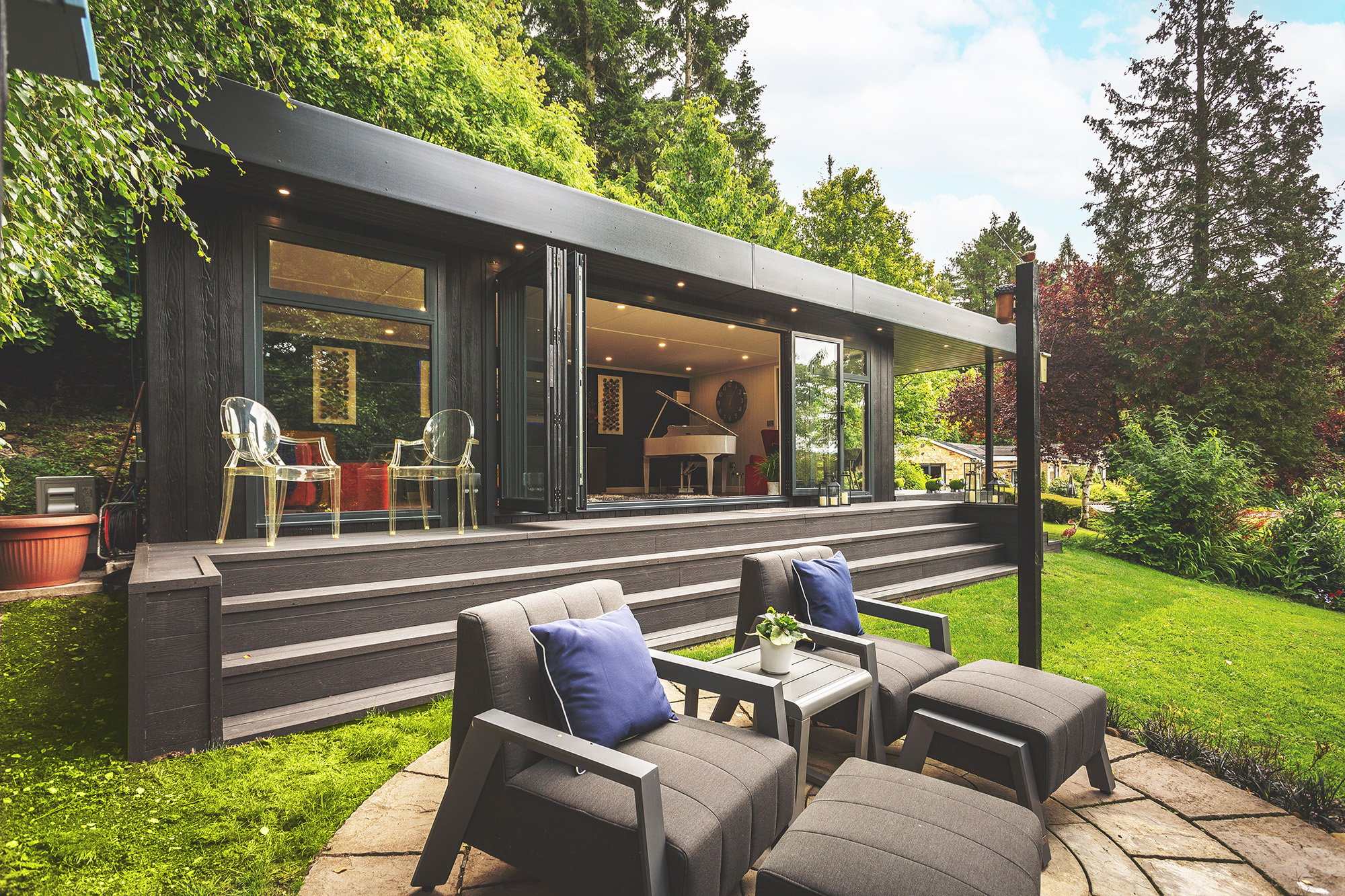 Dining Room
If you want to celebrate Christmas a little differently this year, then why not turn your garden room into a festive dining area?
It will give you the opportunity to have a more intimate Christmas meal with family and friends.
You can even make it extra special by setting up a table for yourself and your partner, so you can enjoy some quality time together during this special time of year.
The great thing is, you can set everything up ahead of time and then just enjoy the moment when it all comes together. You also won't need to rush to tidy up afterwards - win-win!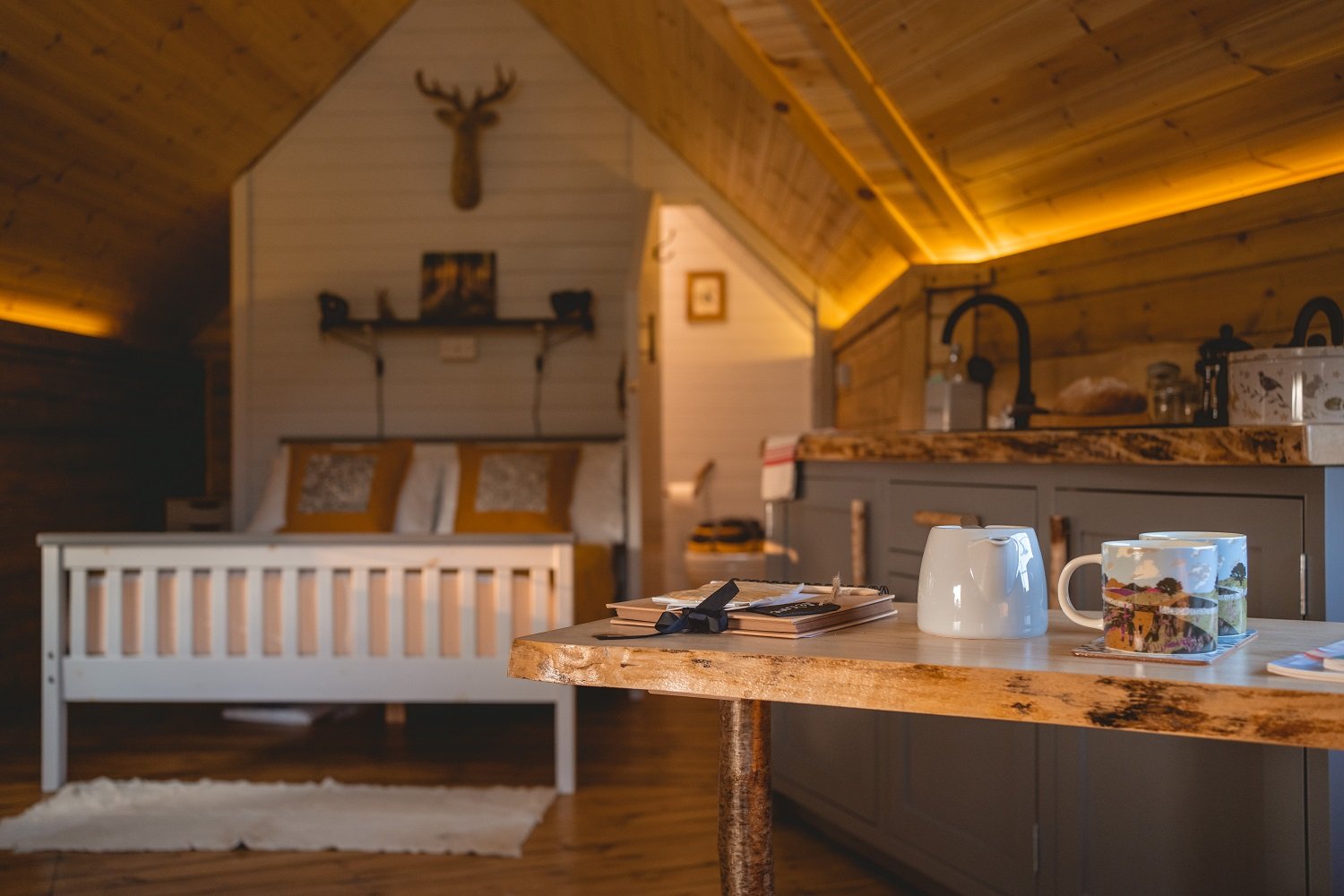 A Refreshing Retreat
When Christmas Day and the days that follow become a bit overwhelming, you can find solace in the peaceful haven of your garden room.
Let's face it, we all need a little bit of peace and quiet sometimes and the garden room is definitely the perfect place to kick back, relax and take in some much-needed fresh air.
Arts And Crafts Masterclass
If you have ever wanted to try your hand at some festive arts and crafts, the garden room is the ideal space to do it.
Whether you decide to make cards or decorations for your home, the natural light will provide you with all the inspiration you need.
It's also additional space that's yours to use so you don't have to worry about giving up any living room real estate. Plus, when you're all done, it's easy to clean up afterwards!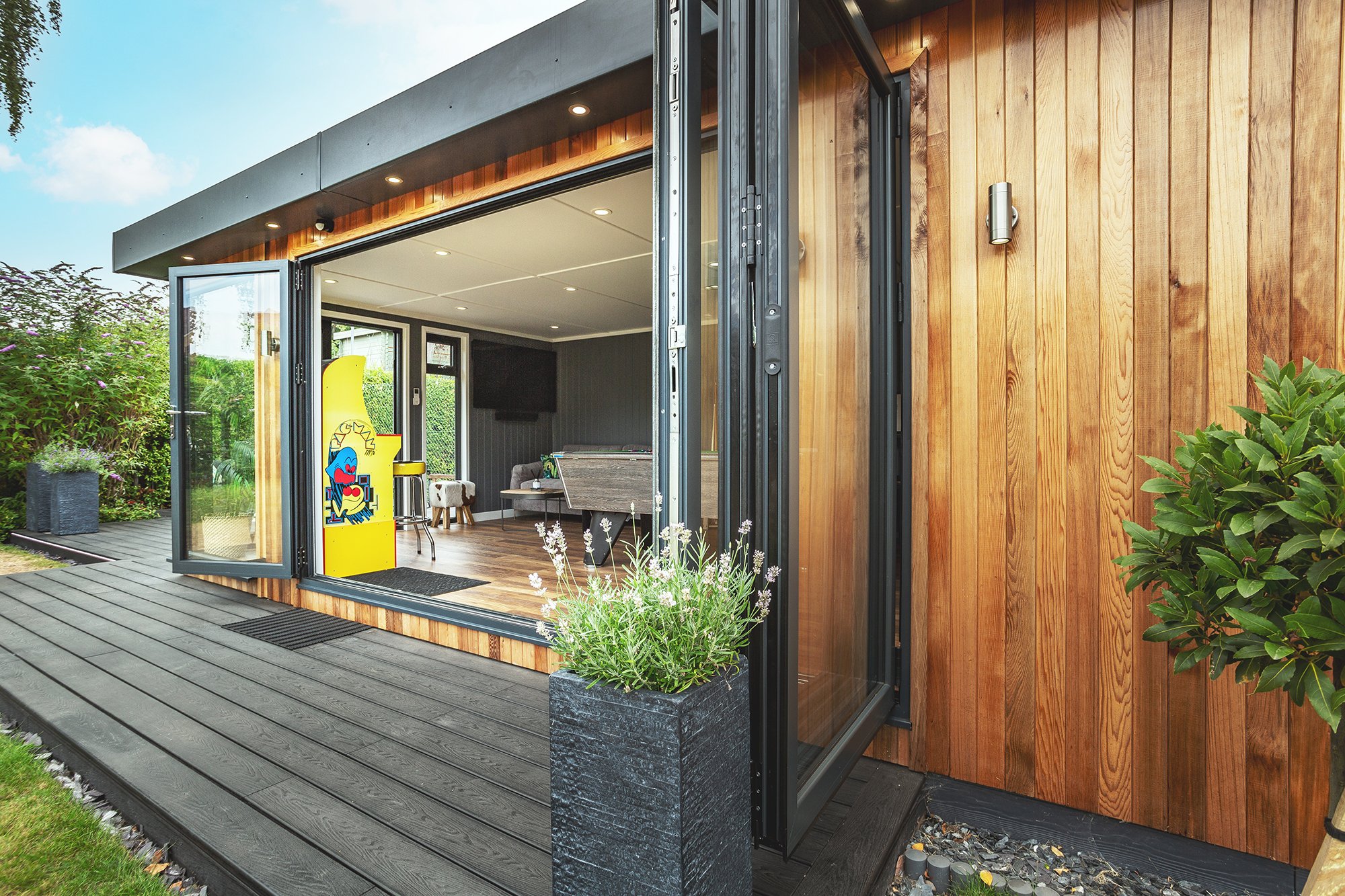 Games Room
We already covered using your garden room as a home cinema, but why not turn it into a games room and have some serious fun? Board games, card games, quiz nights - you name it, the garden room can provide.
Also, if the kids want to tuck themselves away to play on their Xbox or PS4, you can be sure that the sound won't disturb anyone else in the house. They also get to have their own bit of privacy + an amazing view.
Not that there's anything wrong with your living room, it's just nice to have a change of scenery sometimes, no?
Christmas Eve Precursor
In most Scandinavian countries they celebrate Christmas Eve as the main event - so why not do the same?
Use your garden room to create a special Scandinavian-style Christmas celebration for you and your family.
You can decorate it with candles, wreaths, and other festive decorations and enjoy a beautiful evening of games, food, stories, and more.
Then, when the rest of the family joins you the following day you'll know you had a special day to yourselves that you will remember for years to come - just don't forget to take plenty of snaps!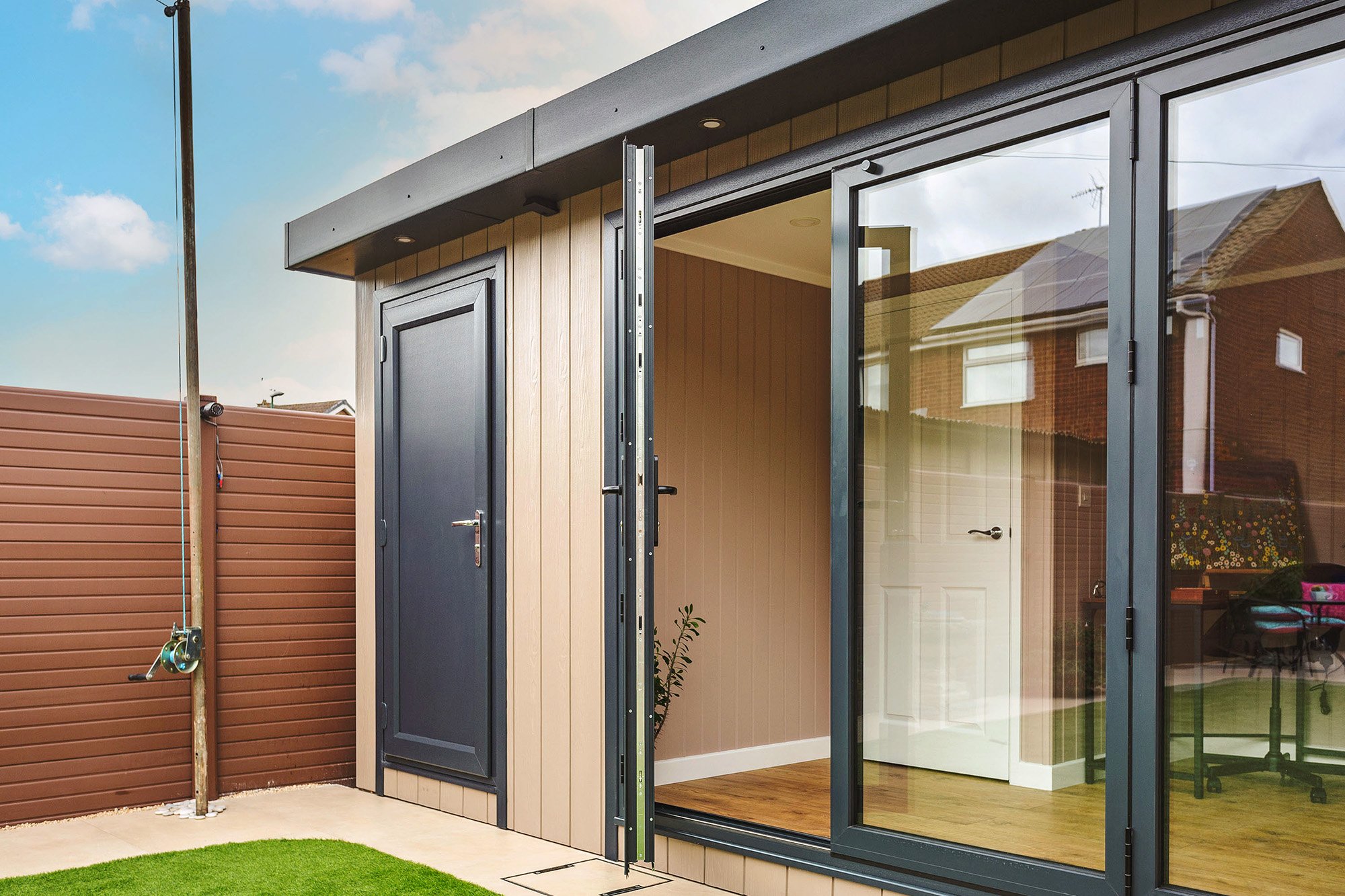 In Summary
As you can see, the garden room proves to be an invaluable asset during the festive season!
Whether you're looking for a place to entertain family and friends or just a bit of peace and quiet away from all the Christmas Crazy, your garden room is the perfect spot for all of it.
Enjoy!
Merry Christmas!