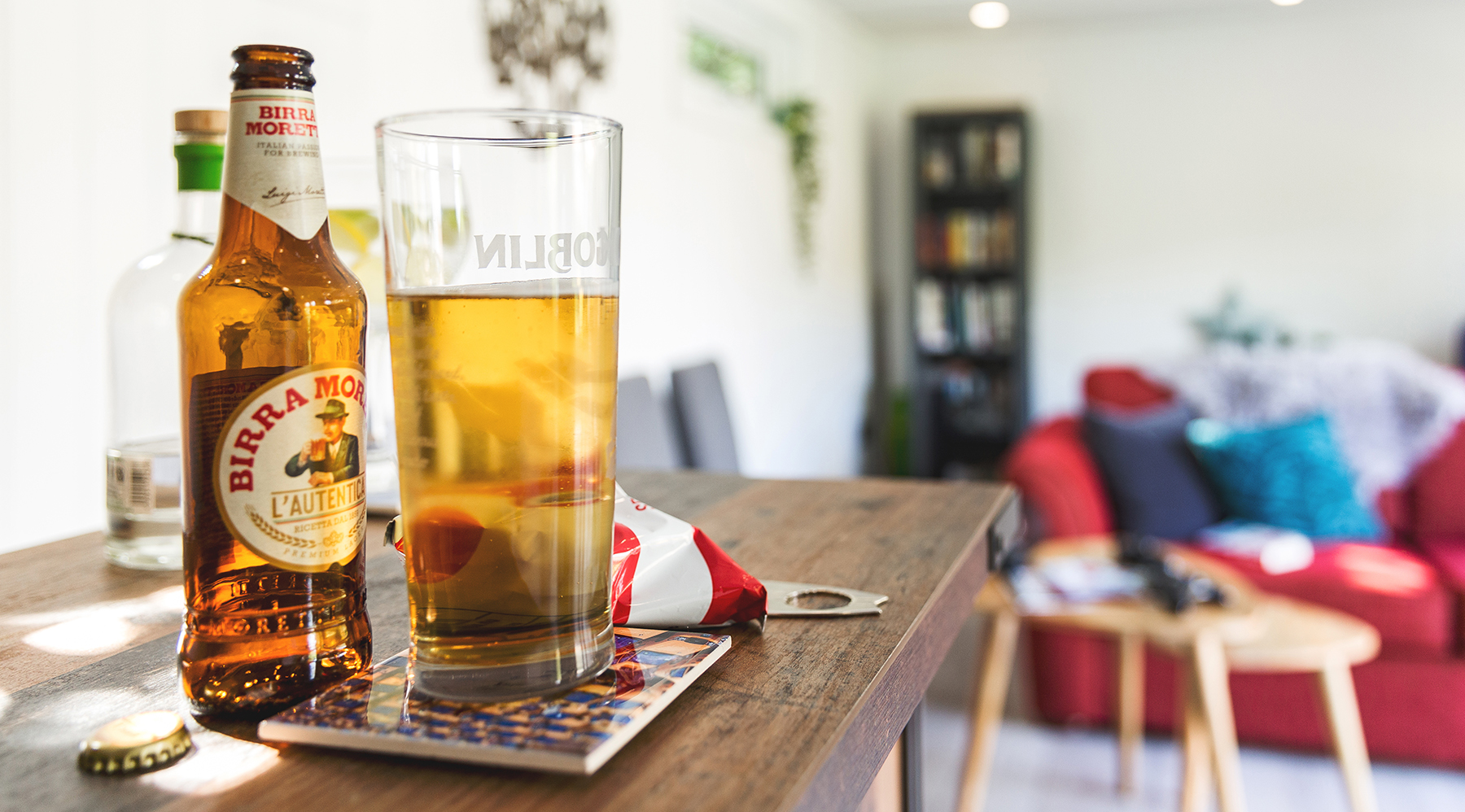 Create THE MOST Amazing Garden Bar!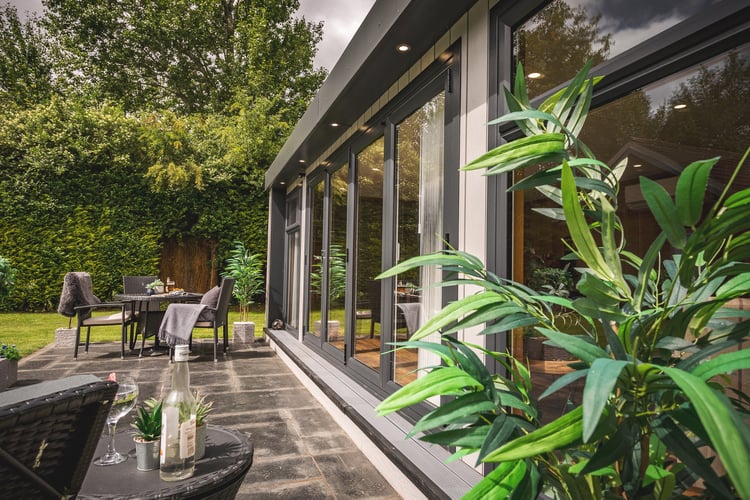 Are you needing extra space in your house to party, but aren't wanting to go through the hassle of upsizing or the lengthy process of applying for an extension? Maybe you are looking to use your garden space more effectively and efficiently, somewhere fun to escape to at the weekends?

Having a garden room installed is the perfect way to add a

garden bar

to extend the footprint of your home &

Cabin Master, we have just the solution for you.
More and more people are choosing to experience the luxury of a fully equipped garden bar, offering them this extra space without any stress. And it's easy to see why...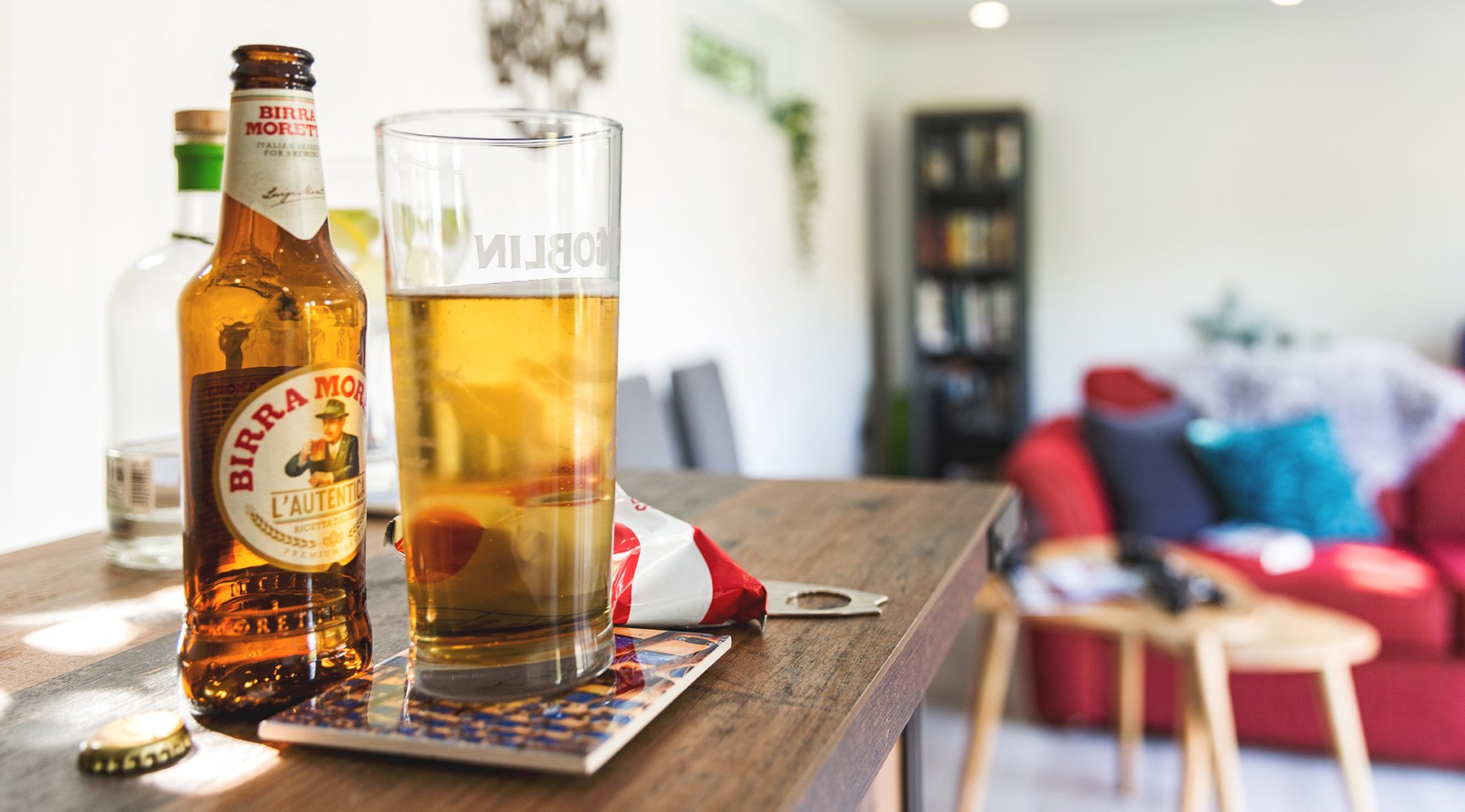 A garden bar is a personalised entertainment space, designed completely around you...whether you're wanting the space to use as a Man Cave that is just for the boys, or a space the whole family can enjoy - so incorporating various 'zones' within one space, our garden rooms are a great way to enjoy extra space outside, without having to break the bank. They are all made using the highest quality materials which will last for decades with minimal maintenance.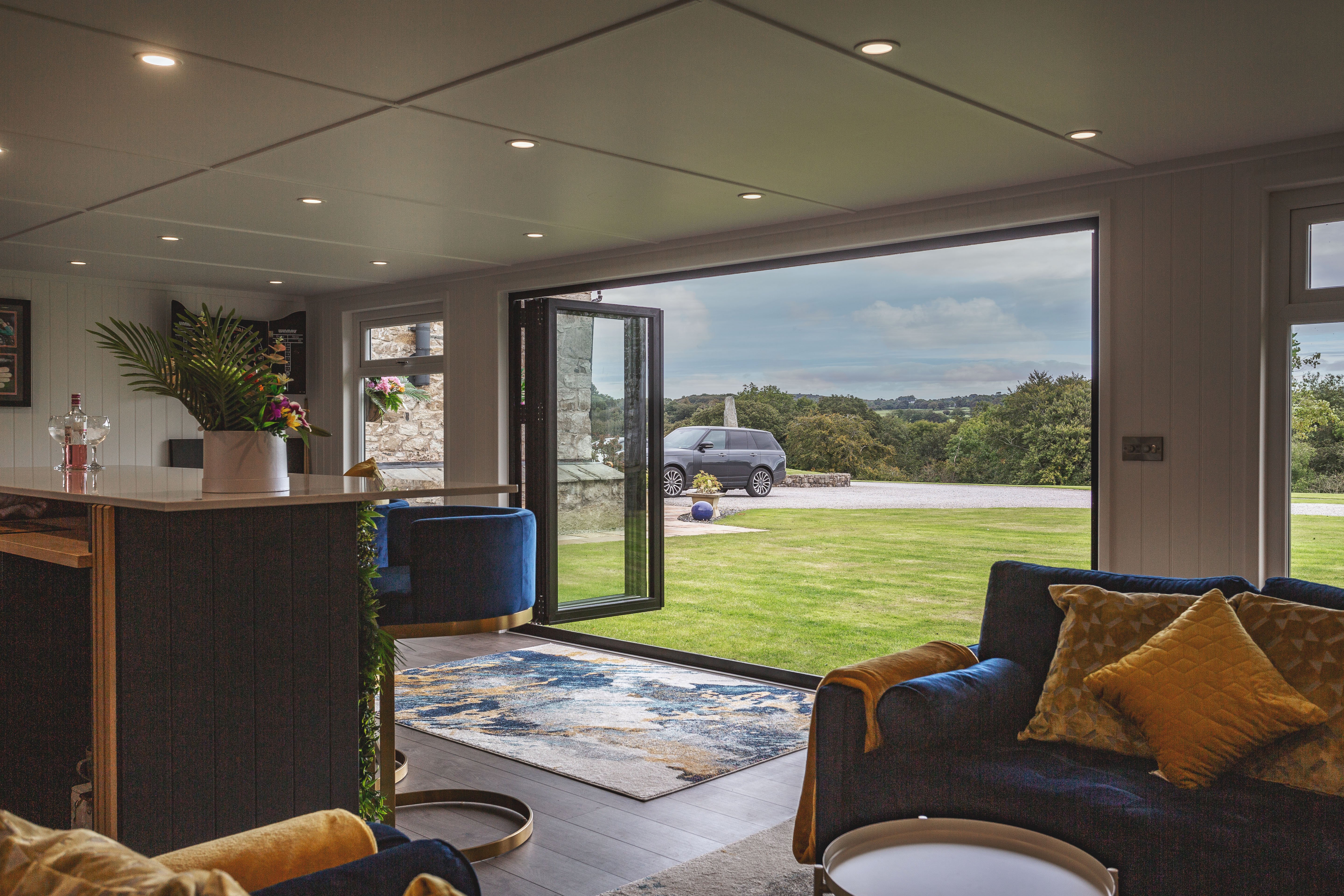 Go Big or Go Home - The Large Garden Bar
An insulated garden bar allows you to use your garden space all year round that would usually only be used for a week or two in the summer. By having this extra space, you are essentially gaining another room to your house, allowing you entertain friends & family, colleagues, clients until your hearts' content without disturbing the neighbours.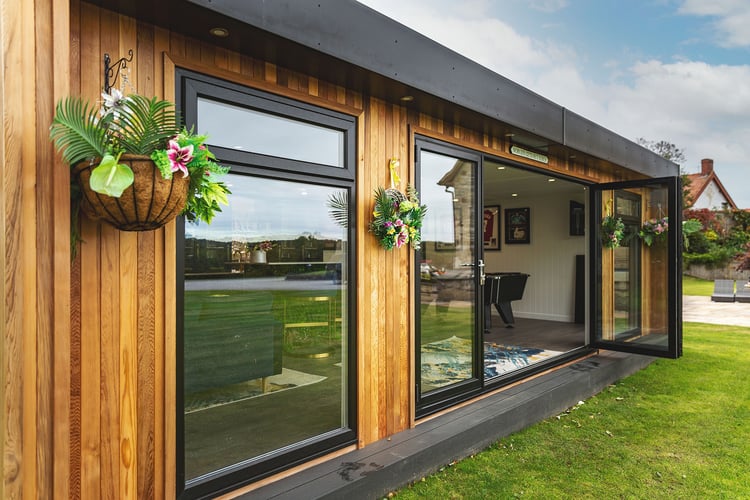 Really go to town with our large garden bar ideas that'll give you all the glitz & glamour of a night out on the tiles, without the queues, entry fee or bus trip home! Choosing one of our larger configurations (our buildings start at 5 linear meters internally) gives you all the space for those entertainment extras like a vintage arcade game, cinema screen, pool table or even a karaoke machine that'll get everyone in the party mood. Creating a garden games room and bar is perfect for housing all those large items too large for many rooms in the house! Add some DJ decks and you've got the coolest party pad in town only a short stroll from your house. Plus, it's the ultimate space to retreat to when the typical british summer weather lets us down.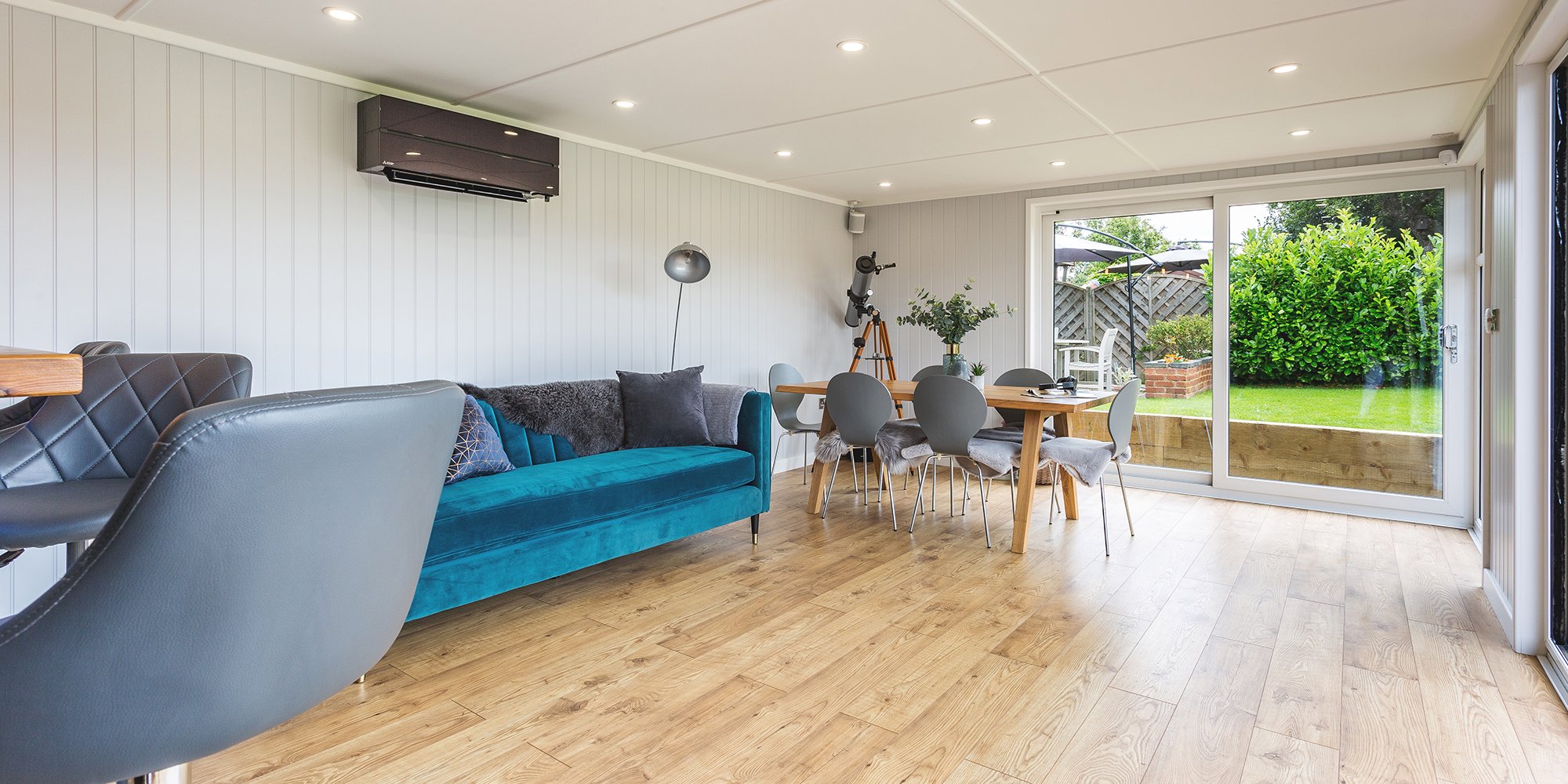 Comfy & Cosy - The Small Garden Bar
All of our timber garden rooms are unique and will be designed to match your exact needs. Therefore, we can create rooms of any style, size, and shape to fit perfectly with your dream space and fit perfectly in your garden too!
Love the idea of a garden bar but need a garden building for a multitude of purposes? You don't have to abandon the garden bar dream altogether! If a garden office is a higher priority then why not create a clocking off corner with a mini-fridge or trendy bar cart that'll create a post 5pm use for your garden room.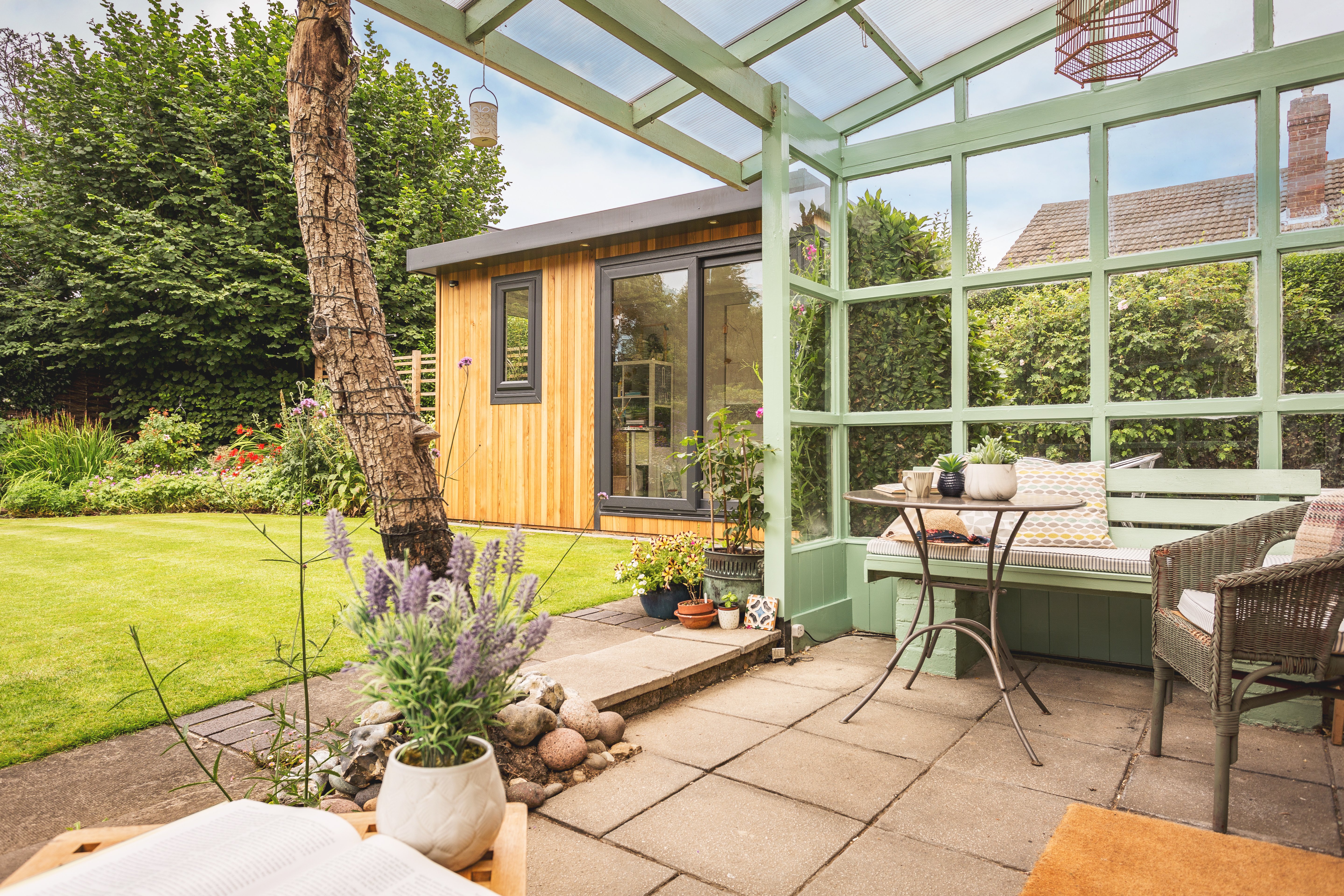 Our Cabin Master craftsmen focus on every detail to make you your ideal garden room. Whatever style you choose, a garden room will give you a space you will be able to use and enjoy every day. For more information about our garden rooms, please visit our website, or you can contact us directly.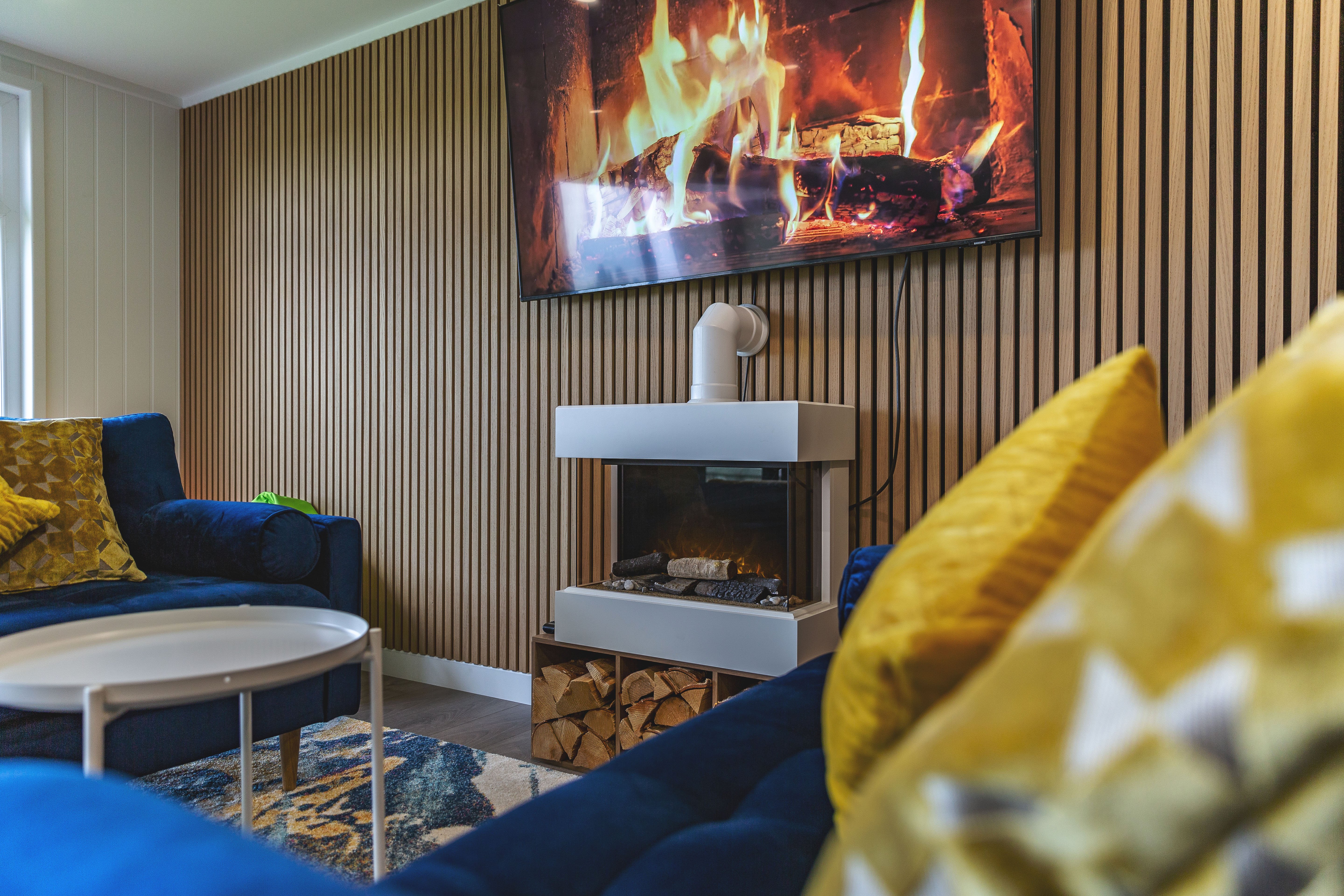 Hot Tub Garden Bar
Take your garden bar to the next level with a hot tub or Swim Spa, and create a spa experience at home!
If you're looking for a premium hot tub or Swim Spa, look no further than our friends Hydropool Midlands, who are located within our Nottingham show site, making it even easier to design your dream space around your Cabin Master garden room, minimising disruption for you!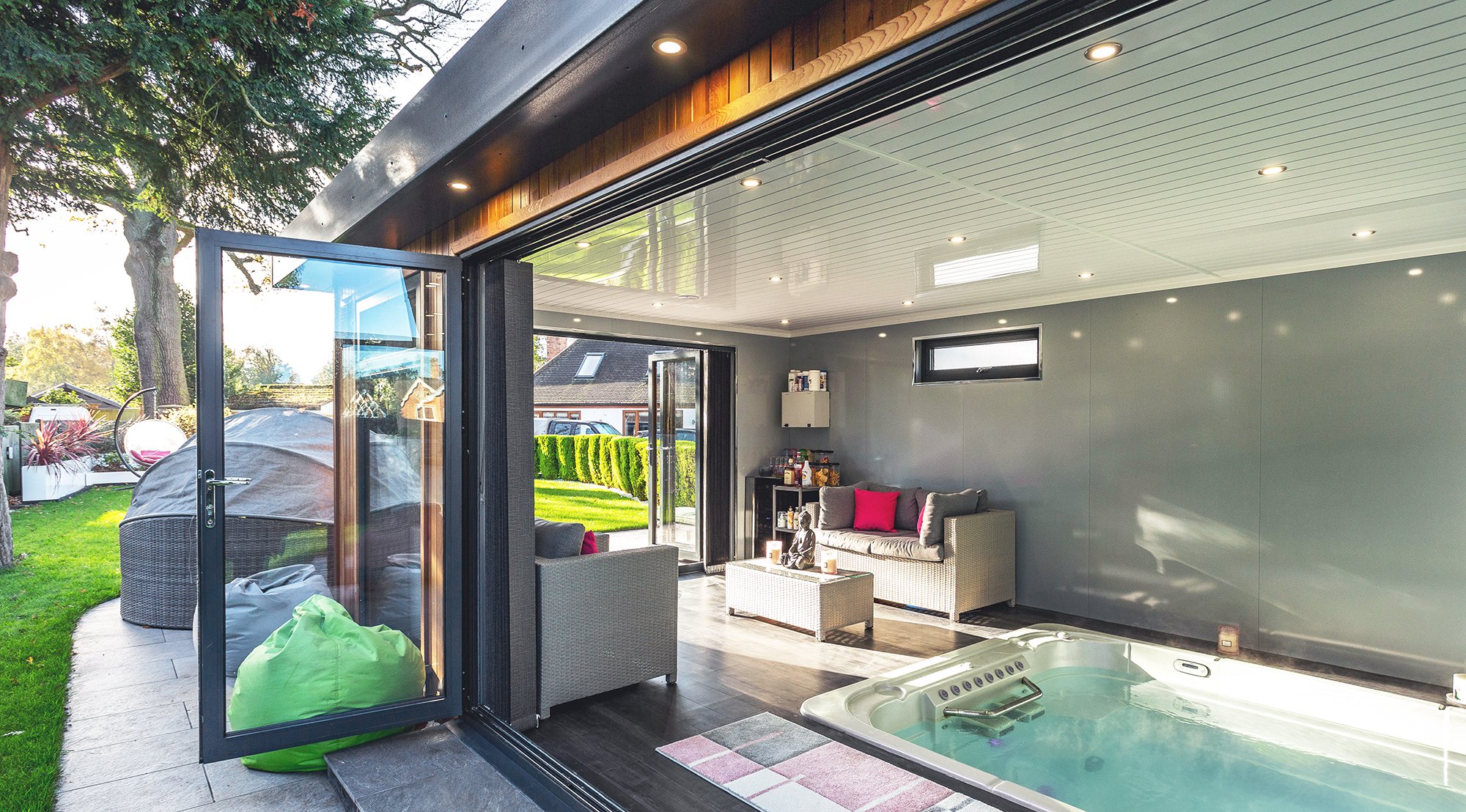 Personalise Your Garden Bar
Whatever your style our garden buildings come as a blank canvas for you to put your stamp on so you can create that sophisticated gin soiree vibe, garden pub or pretty prosecco palace! To give you a kickstart we include all the essentials like internal and external lighting, flooring and heating – the rest is up to you to get creative and bring your garden bar ideas to life!
Ready to find out how a Cabin Master garden bar could work for you? Call or contact us today for a no-obligation consultation.