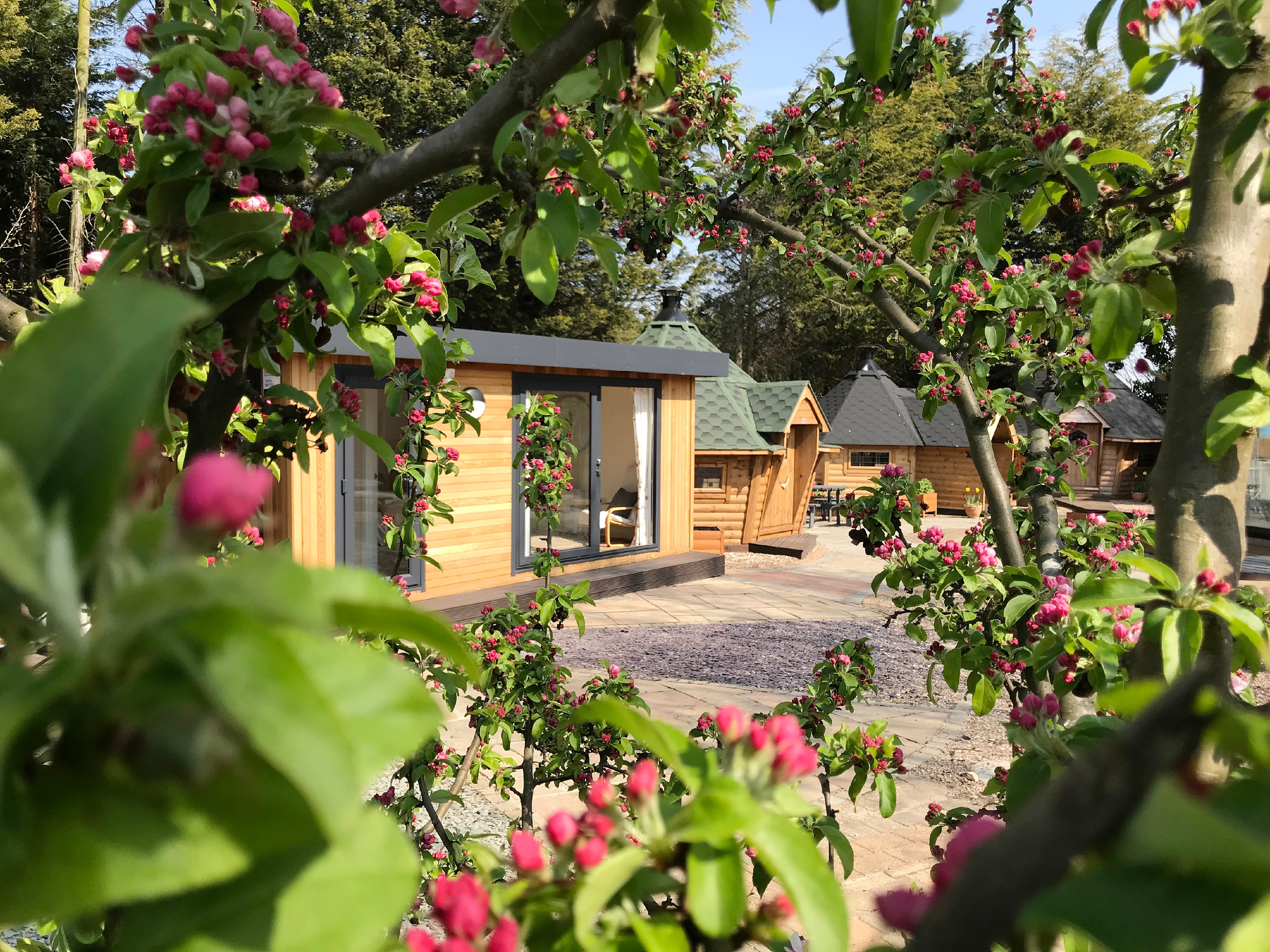 The Cabin Master Show Site - Garden Rooms - Garden Offices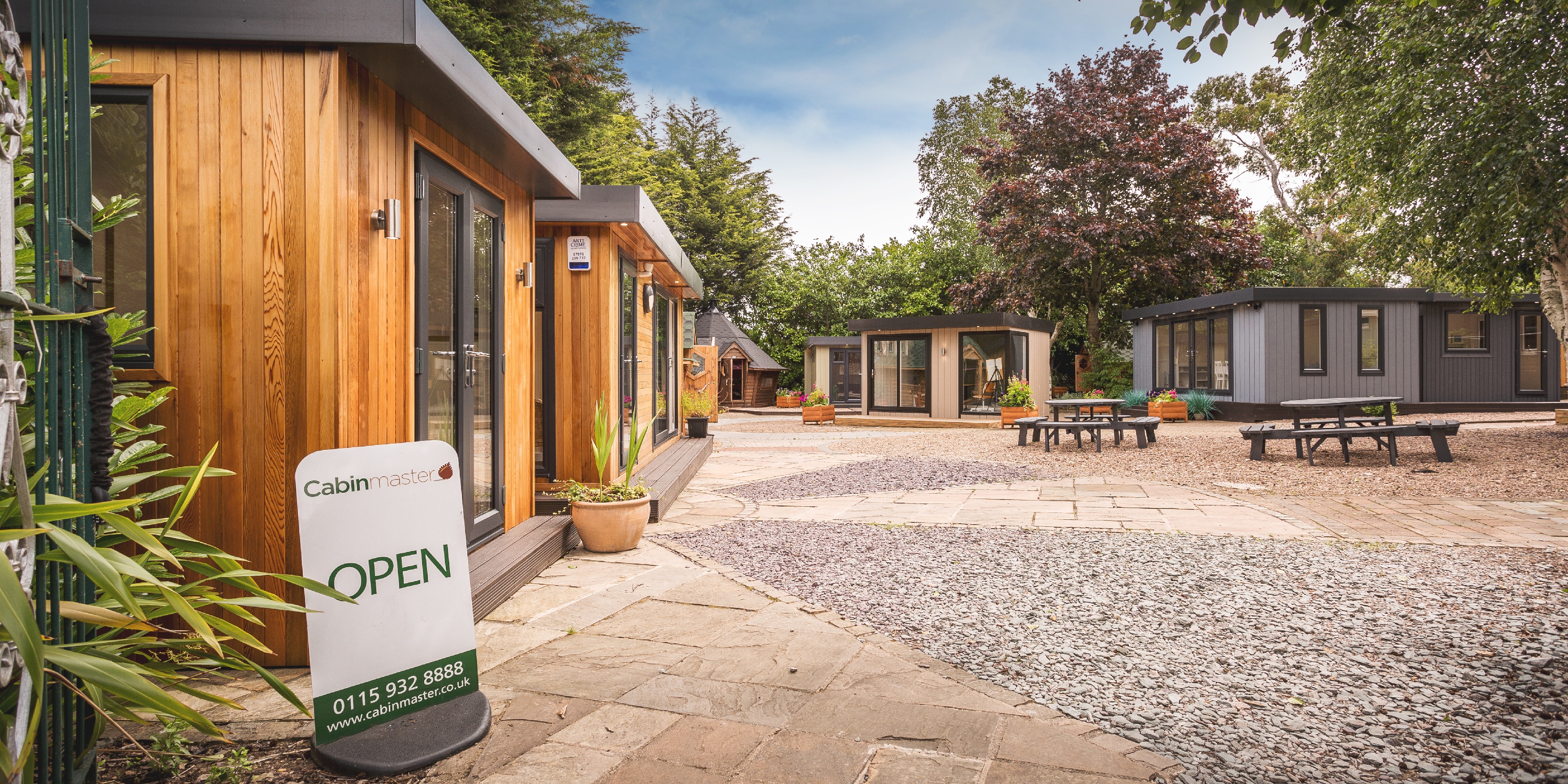 A HAVEN FROM THE HULLABALLOO: OUR OPEN AIR, GARDEN BUILDING SHOW-SITE. OPEN 7 DAYS, 10-4!
The birds are singing, the early morning sun is already warming the patio and there is a distant rumble as the world wakes. The working day is about to begin, the second coffee is just starting to do its job and, as I walk to the office, the familiar scent of slow grown spruce fills the air. What a place to work! It could be yours! It is mine!
This is actually my experience today. As I sit to write this post, I feel calm and at peace and, most importantly, TOTALLY ready for the day. It is all down to my environment.
I am writing this in a Cabin Master Garden Room, which is 'dressed' as a garden office, at our show site just off the M1 at junction 25 - the turn for Nottingham and Derby.
It's a warm summer morning, the weather forecast on the radio was talking about a daytime high in the mid-twenties and already it's up in the late teens. Outside it's warm enough, even now, to make you seek shade, but inside this cabin it is cool, airy. Perfect for a day of working or escaping the realities of life for a while.
As I say, I'm on my second coffee, the first was taken in the most serene of settings – an Arctic Cabin BBQ Hut next to my Garden Office, also on the show site here in Nottingham. The BBQ huts are based on the ones that you find 'in the wild' in Finland where they offer a space for families to enjoy dining in the woods or a place of shelter for walkers and skiers caught out the harshest of weathers. I was similarly seeking sanctuary this morning, a place to be still and be with my thoughts, glancing through the 'To Do' list before the busy day begins.
It's an idyllic place to work – and it is idyllic because of the cabins and the shelter from the outside world that they give.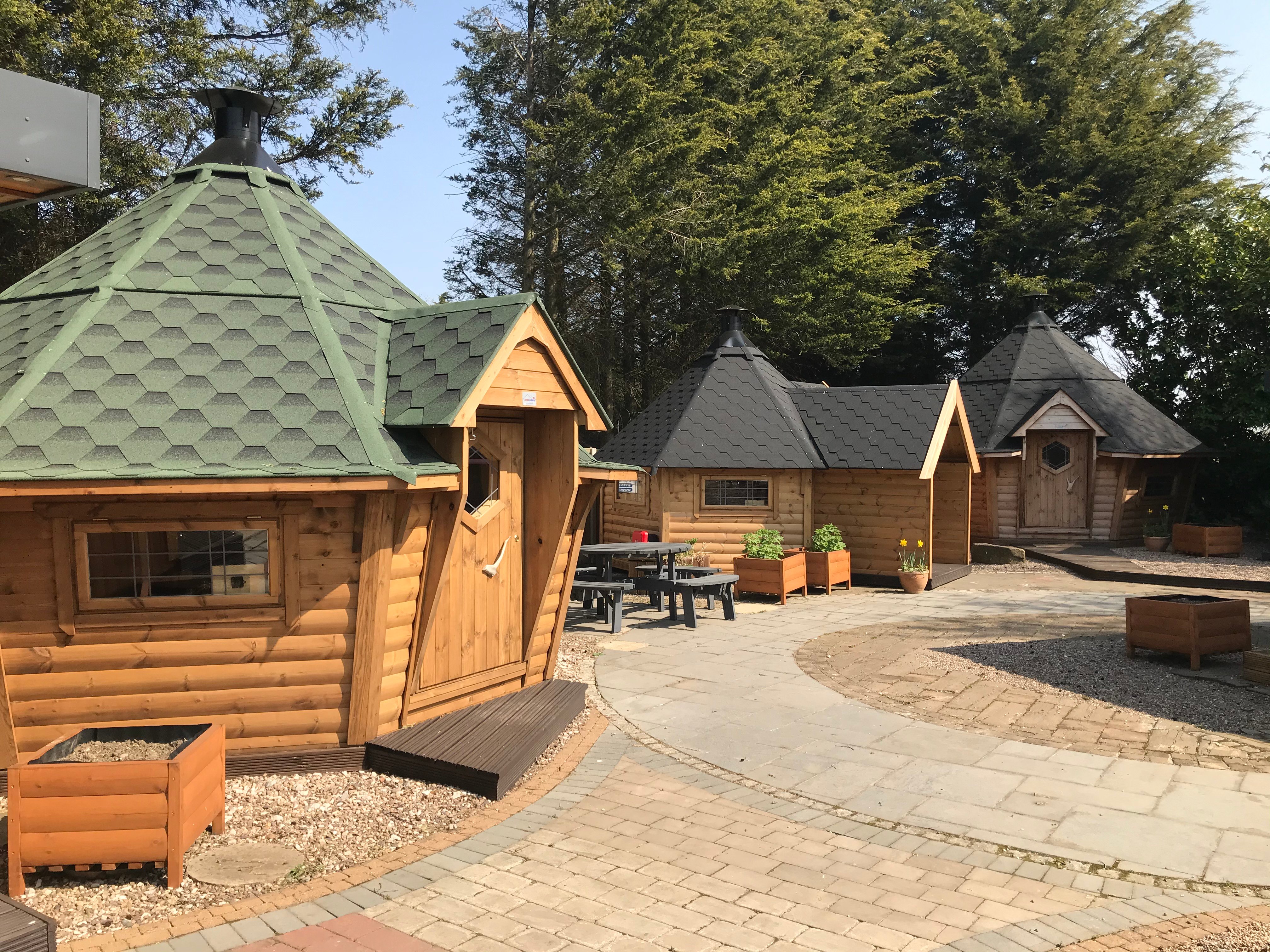 A Haven From The Hullaballoo
The show site itself is near to a busy roundabout on one of the main roads into Nottingham, the A52. If you are driving into the city from the M1, the chances are you'll be on this road. About a hundred yards or so from the show-site is one of the city's park and ride facilities, we have a tram station on our doorstep and the ringing of the tram's bells and the coming and going of the commuters leaving and collecting their cars has become a familiar soundtrack.
Being so close to these key transport hubs allows us two great advantages:
It makes our show site really easy to get to. By car, take junction 25 of the M1 – we're less than two miles from the motorway. Alternatively, if you're heading to us from Nottingham just take the signs for Derby and the M1 along the A52– we're about six miles out of the city. Then, of course, there's the tram which links us with the city centre and the railway station in about half an hour.
It helps us really illustrate how tranquil stepping inside one of our garden buildings is. The hustle and bustle of the busy A52 and the nearby tram stop vanish the very moment that you close the door. You could easily be in one those huts in the middle of a Finnish wilderness, it's so peaceful! If you can achieve such a level of calm, peace and quiet here, just imagine what having one in your garden would be like!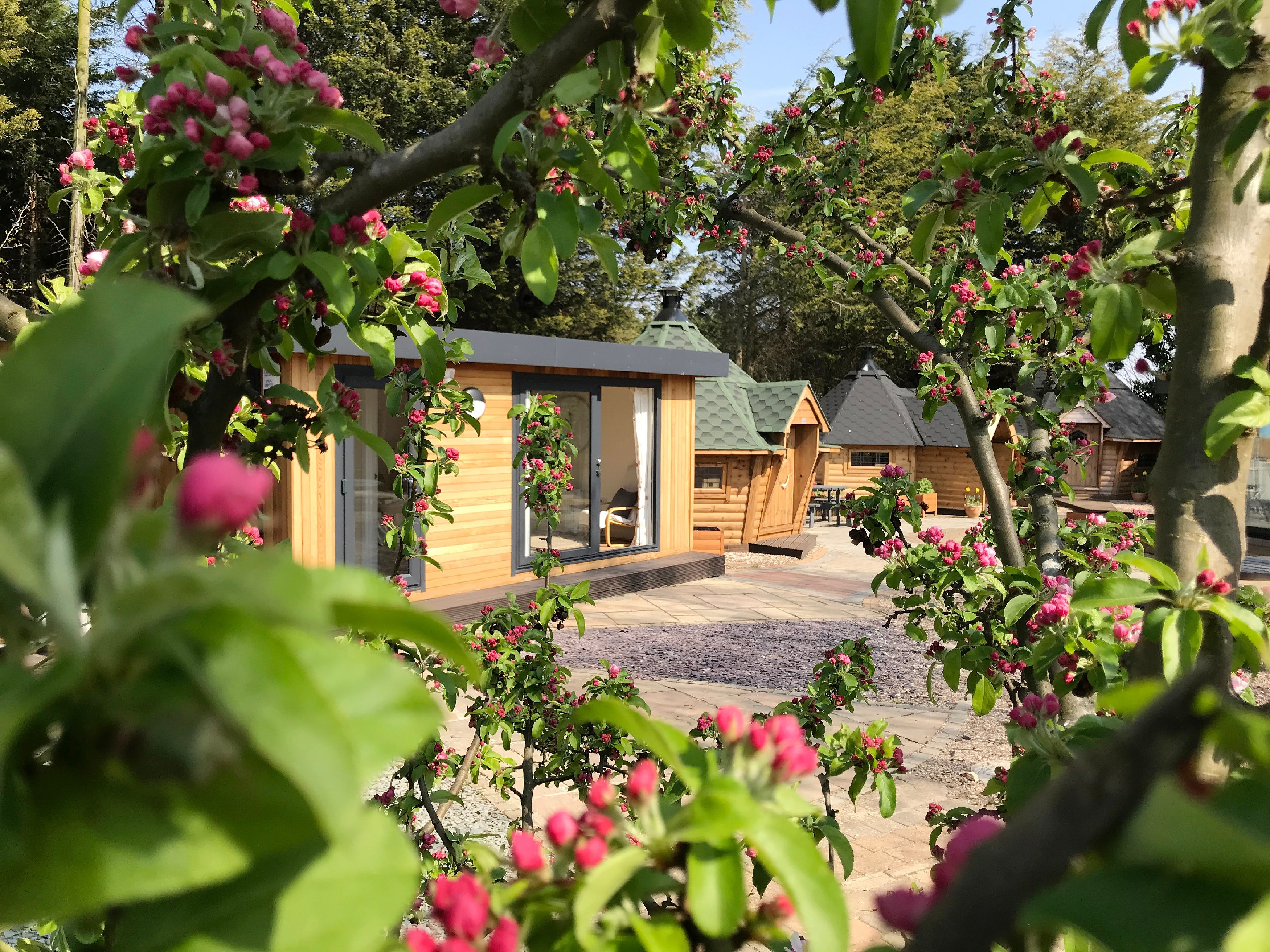 The Great Outdoors...
We are so lucky to be able to work in such a stunning setting, and as our show-site is open-air, it really enables you to envisage how your Cabin Master Garden Office would work in your own outdoor space at home. The village of BBQ Huts and Garden rooms here really are a refuge from the outside world; visitors to our show-site always comment that the moment they step inside one of our garden buildings, they all but forget the stresses and strains of day to day life – it gives them space to breathe and reflect. It's definitely worth a visit for that alone!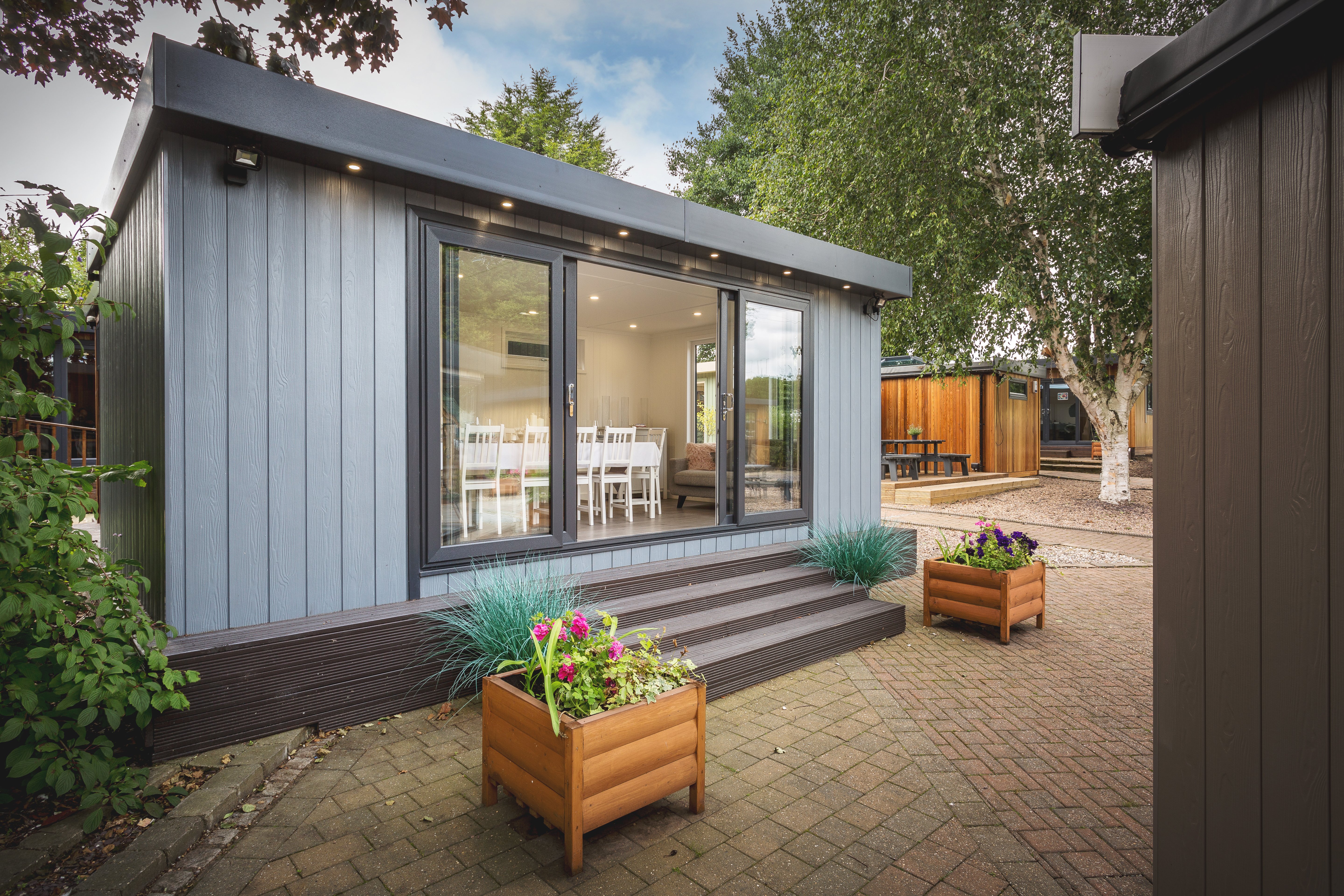 Our large open-air show site is open everyday 10am-4pm, with no need to make an appointment (unless you want to guarantee you come & see your chosen Sales Team member. You can browse all the cabins in your own time with no need to rush. To book your appointment, call the team on 0115 932 8888. Come and feel the calm!
Quiet Space
"A quiet safe place", "a space of total tranquillity", "an oasis from the world", this is how my colleagues have referred to our show site compared to so many other places of work. Customers never fail to comment on the site's serenity and calming nature, for me it's always been my happy place.
I love that customers come here and fall in love with the life that they envisage after installation of their garden room. It sounds like a cliché, but at our show site the Cabin Master Garden Rooms and Arctic Cabins BBQ Huts really do sell themselves. It's like they rose to the challenge of the busy neighbourhood and met it face on, to demonstrate, beyond doubt, that a peaceful haven can be achieved anywhere with the right building.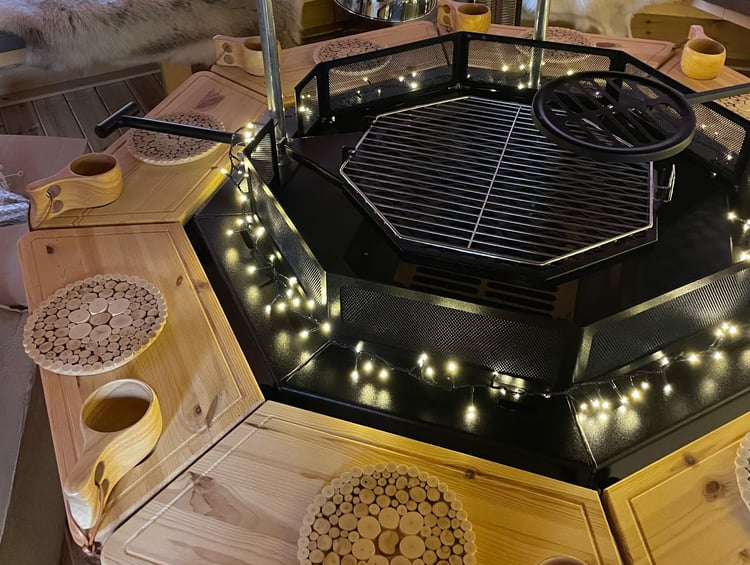 This is so important. Everywhere we go we're confronted by all sorts of noise, hustle and bustle; those of us who live in towns and cities can find it particularly difficult to get some much needed peace and quiet. Even our homes, all too often, don't really provide us with the sanctuary we need to recharge our batteries.
I find that there is a wonderful strength in calmness. Having a place to work, read a great book, unwind, get lost in my dreams, listen to my breathing, enjoy my favourite music and just reflect for a while. This is how real relaxation feels. This is how you'll feel when you visit.
As Friedrich Wilhelm Nietzsche wrote, "THE GREATEST EVENTS ARE NOT OUR LOUDEST BUT OUR QUIETEST HOURS."
I look forward to hearing all about the greatest events of your quietest hours.