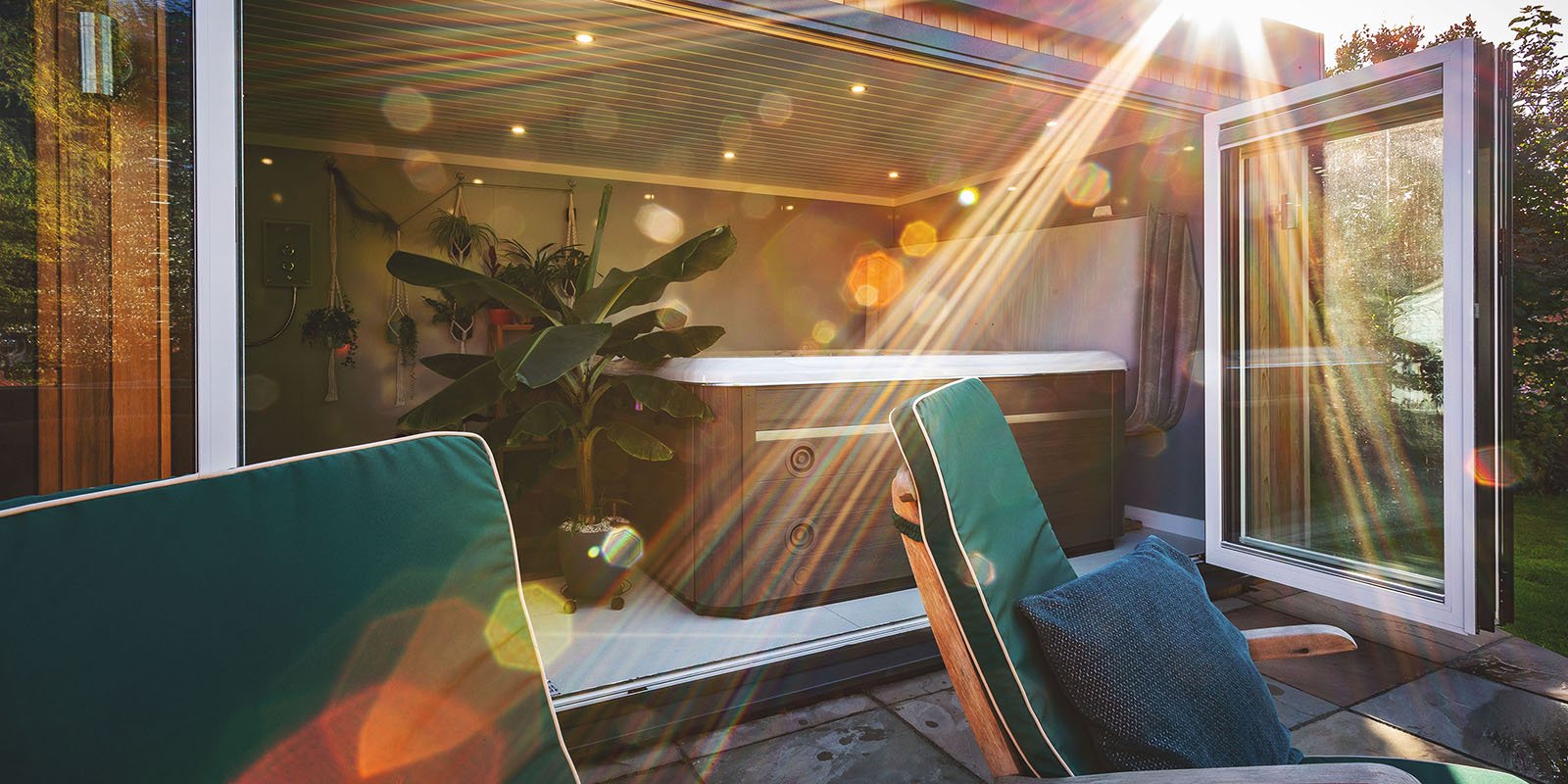 Staycation Goals! Turn Your Garden Into A Luxurious Getaway With A Luxury Garden Room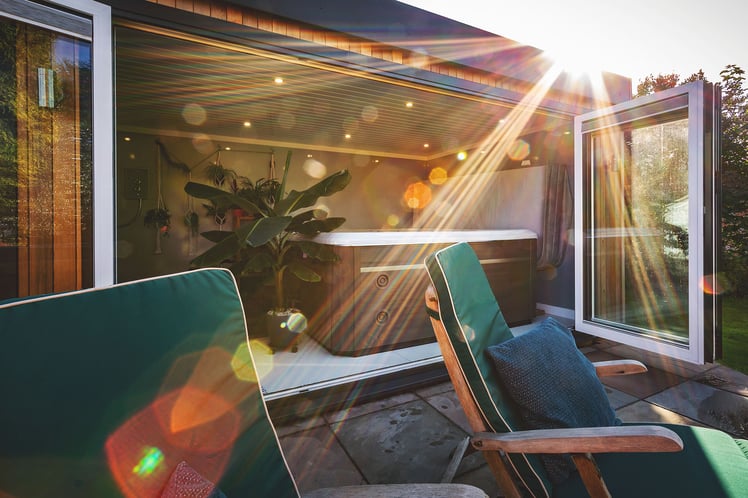 When a luxurious getaway doesn't seem too likely, Cabin Master is here to bring the luxurious getaway to you! Now more than ever we all need somewhere to escape reality and give ourselves a well-deserved break! If you love spending time in your garden and enjoy your creature comforts, there is no better way to improve your home in order to spend more time doing the things you love. And it won't break the bank either… Even the most luxurious, bespoke garden room will cost a lot less than you might spend on a house extension.
A common misconception is that a garden room is little more than a glorified shed; a utilitarian structure used as a home office, or to store garden furniture. While this might be the case for some eBay garden rooms, nothing could be further from the truth with the garden rooms we design and build at Cabin Master.
Your garden room can be as grand, luxurious and plush as you want it to be. We can design it to your specifications and include all the features you need to get maximum pleasure from your garden.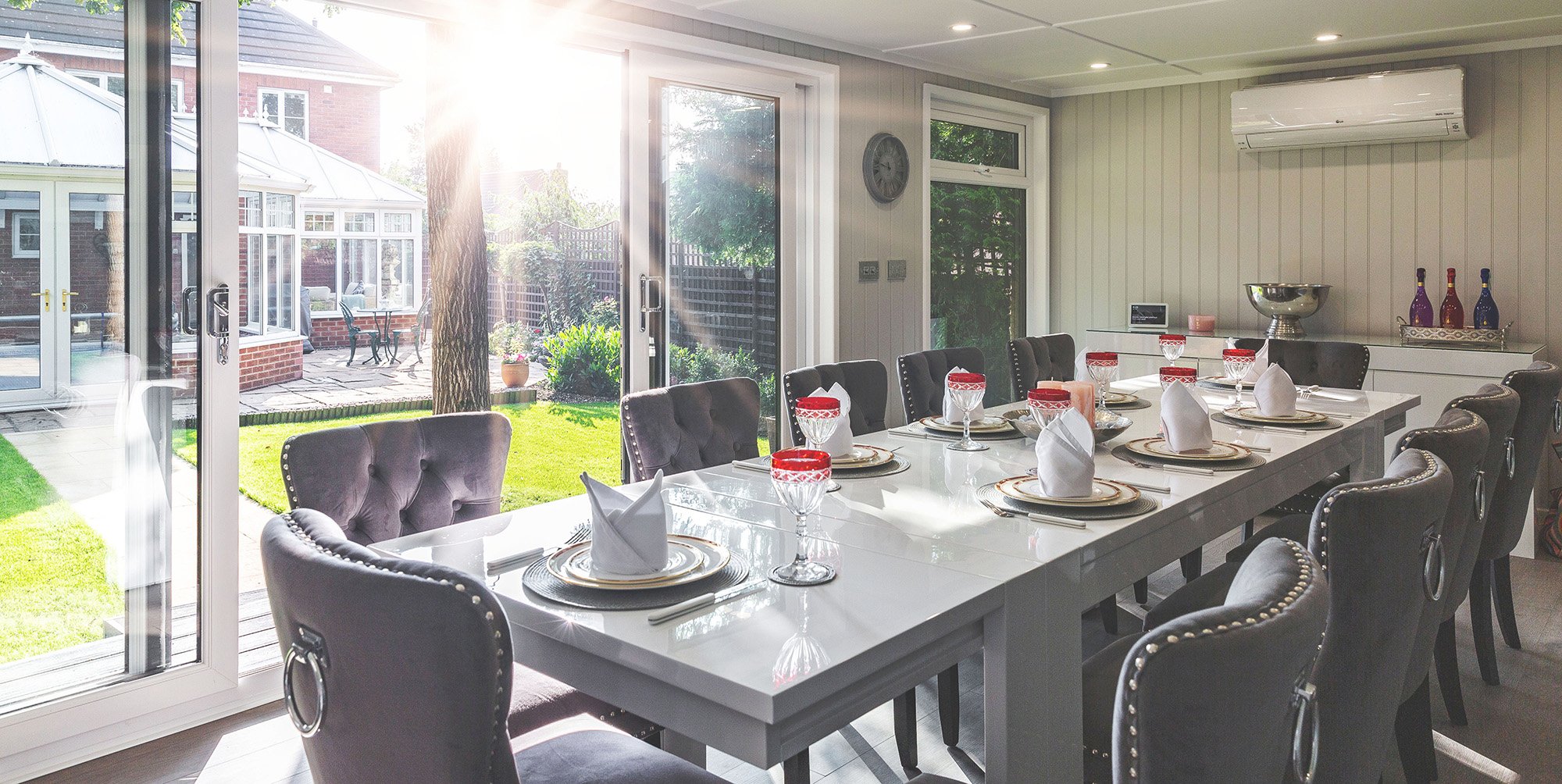 Here are some of the garden room features previous customers have chosen in order to add a touch of luxury to their garden:
Studio Layout
Many customers choose a studio layout for their garden room, with wide glass doors to allow in the maximum amount of light. It creates a seamless flow between garden and garden room that makes your garden more accessible all year round. If it's too cold to sit out in your garden directly, simply close your double glazed doors and experience the benefits of being outside without any of the chill.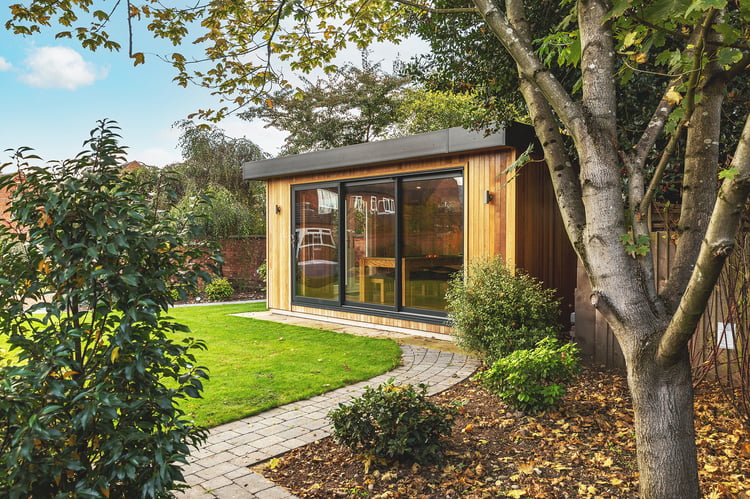 Guest Accommodation Suite With Bedroom & Ensuite Shower
A lot of our customers use their garden rooms as hobby spaces, outdoor living rooms or offices, but there is nothing to stop you being more ambitious. We have designed luxury garden rooms which act as fully fitted guest accommodation suites for friends and family. A garden building doesn't have to have a single room. Some of our designs include a separate room to introduce an ensuite shower and wash unit. If you have a grown-up family or enjoy entertaining guests, this will give you greater capacity to socialise in your home without having to invest in a larger house or an extension.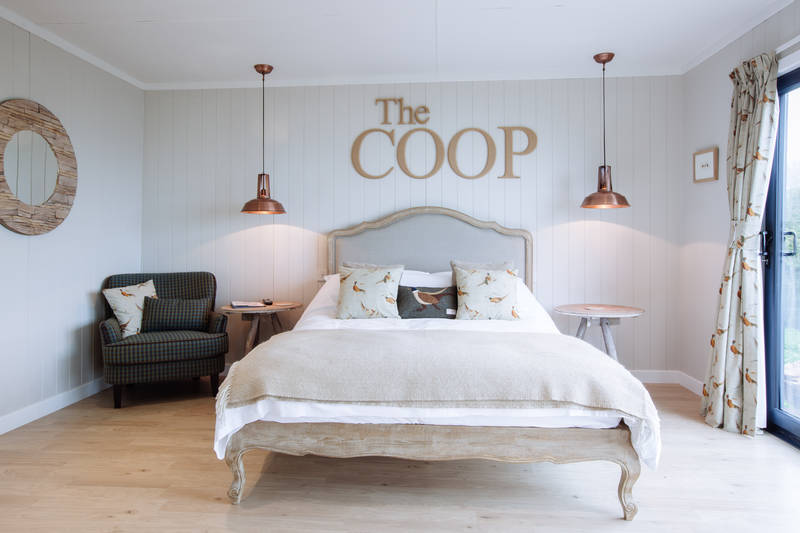 *please see our planning permissions blogs for more advice when adding water to a project.
Garden Kitchen Annexe & Outdoor Eating Area
If you can sleep and shower in a garden room, why not cook and eat there too? Some of our customers have turned their garden rooms into fully fitted kitchen annexes, often opening up onto a patio for the complete outdoor eating and entertainment experience. These kitchens can include ovens, storage, fridges and even a dishwasher if you want. Why do this? Because it makes barbecuing and outdoor eating far more enjoyable and accessible. Furthermore, with a kitchen at the end of your garden, there is no reason for you not to entertain in your garden all year round, rather than just in the summer.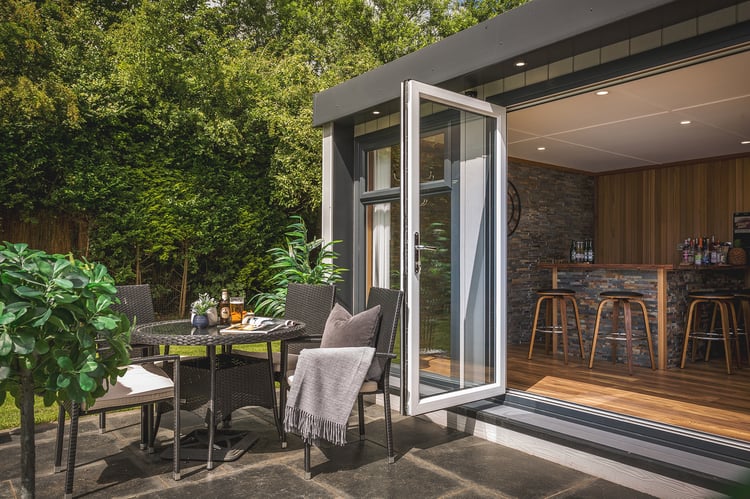 Gym & Artist Studio
A conundrum faced by many retired couples is how to incorporate the hobbies of both partners within the home. A garden room gives you this flexibility, allowing you to be together while not getting under each other's feet. Some of our luxury garden rooms, for instance, have included a gym room and an artist studio, or a woodworking workshop and a meditation space – in self-contained areas within the structure. Think about what you would like to use the space for and work backwards from there. We can come up with a design that incorporates all of your needs.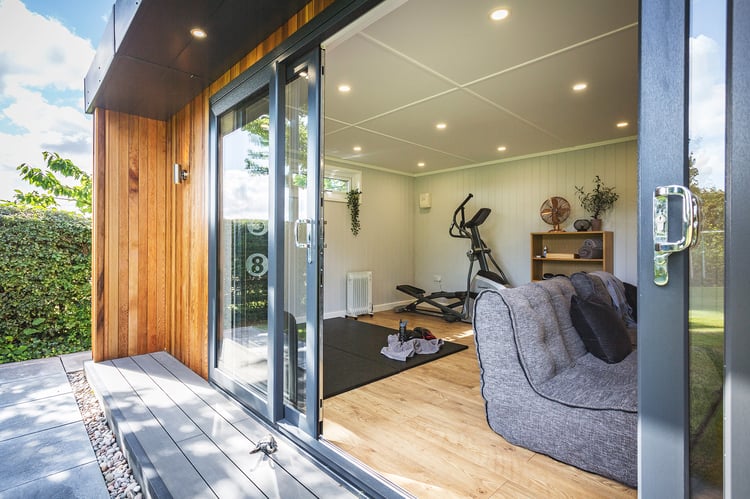 Integrated Entertainment Decking With Built-In BBQ & Storage Room
For people who enjoy outdoor living and entertaining without sacrificing any of the little comforts in life, we have the perfect solution. How about installing a fully fitted decking area or patio, with integral barbecue, outdoor storage room and open plan garden room with broad French Doors? Yes, it is entirely possible! And you don't need to own a stately home in order to do this. Our flexible designs are feature rich and can be adapted to suit even modest -sized gardens. We might even be tempted to install some high quality speakers linked to a sound system in the garden room; but maybe that's just us…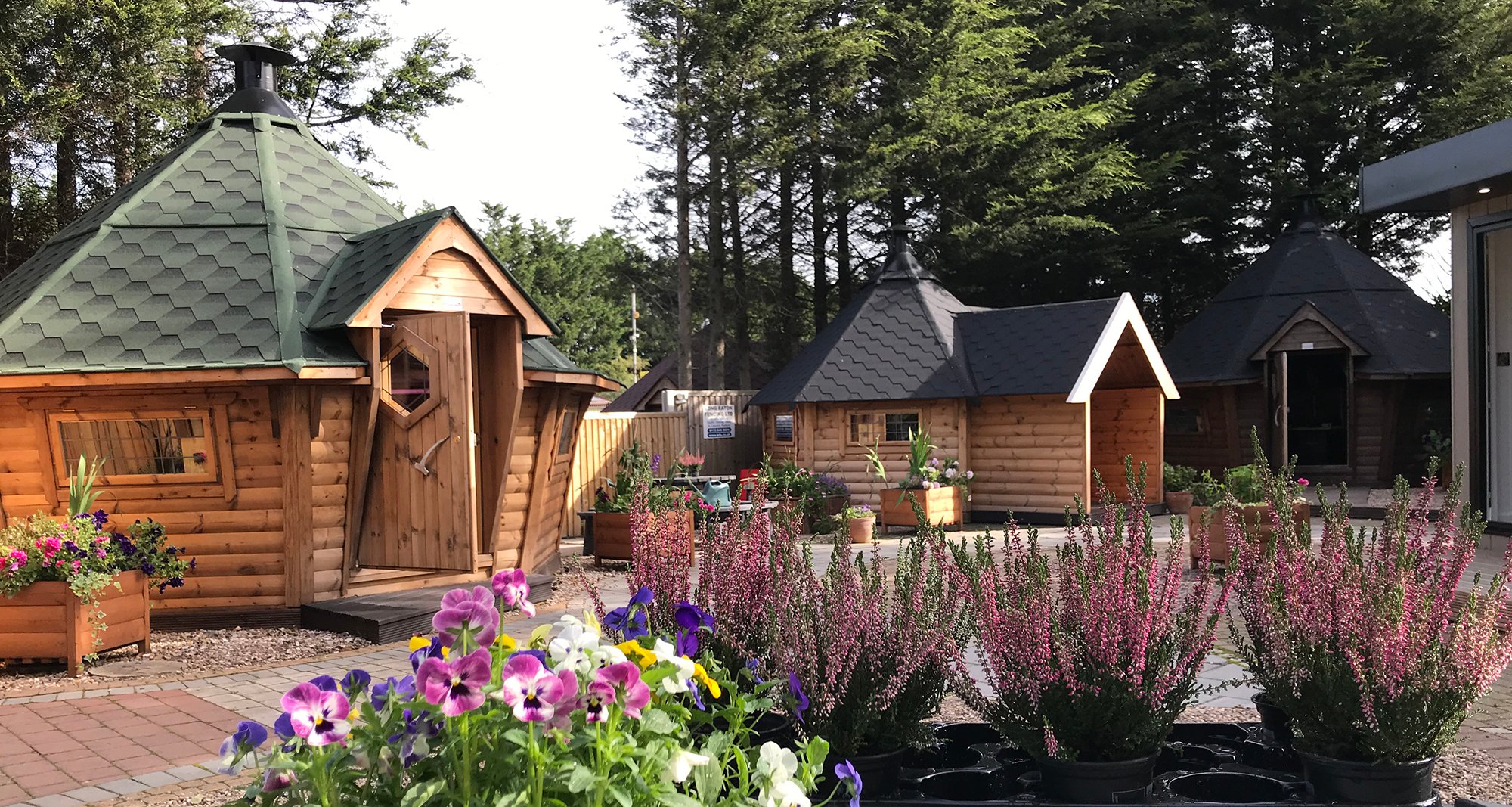 Luxury Garden Rooms From Cabin Master
If you are interested in finding out more about garden rooms but don't know where to begin, start by downloading our Ultimate Guide To Garden Rooms. It's a free resource full of helpful tips about design, materials, space requirements, cost guidelines and more. Click here to request your copy.