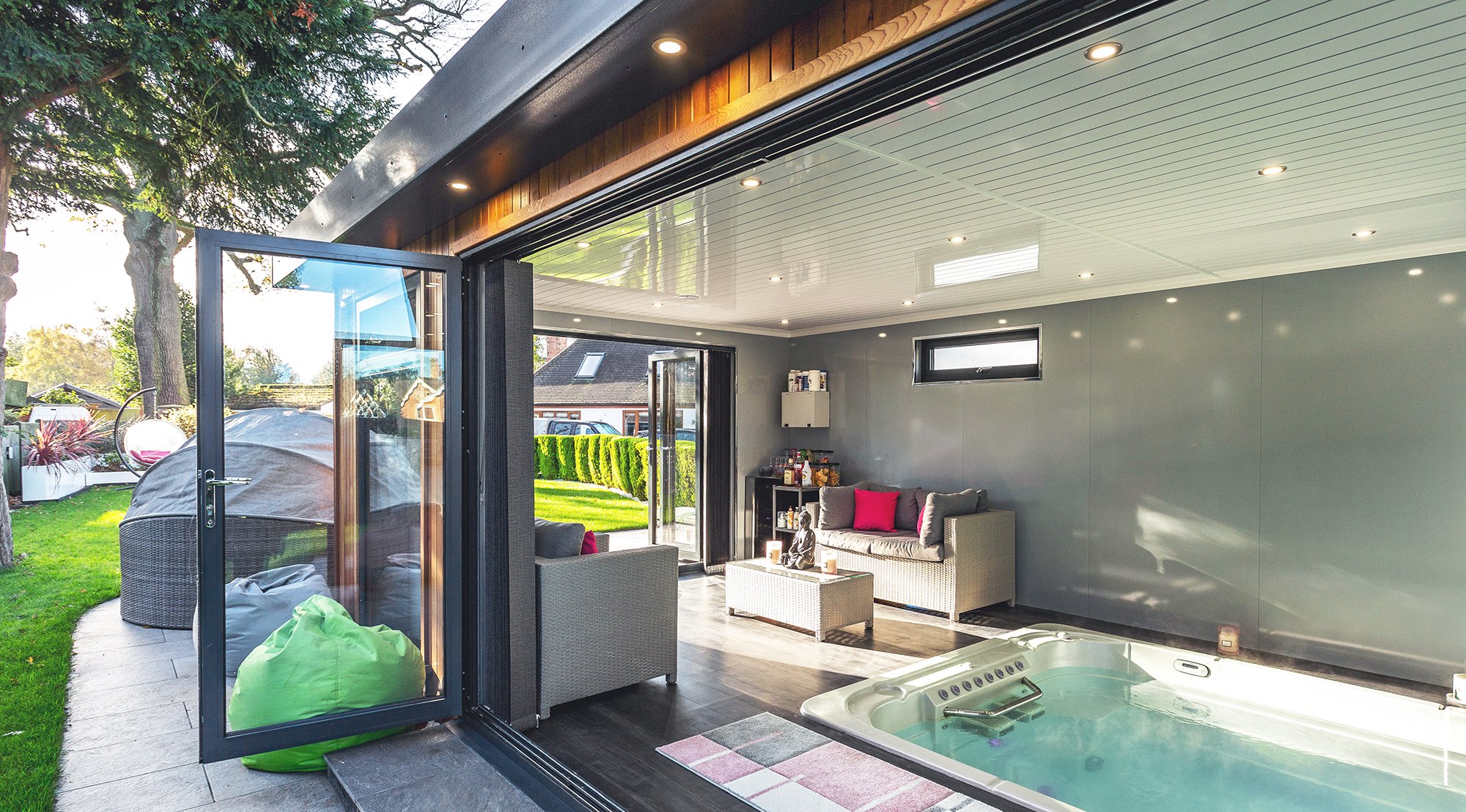 The Rise of the 'She Shed' - How A Cabin Master Room Could Be Your Perfect Space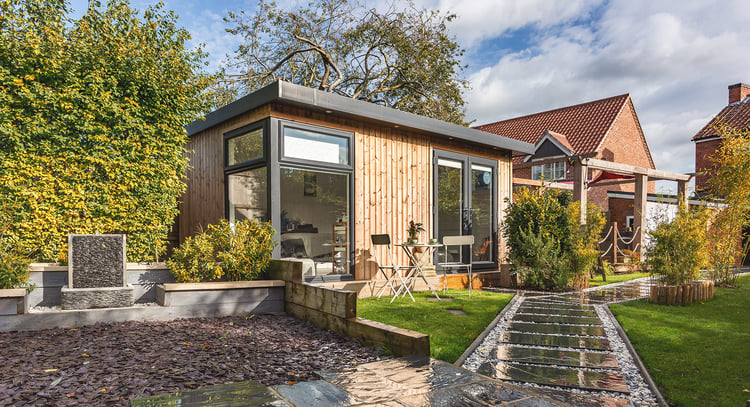 It's official: the she shed trend is here to stay. Giving man caves everywhere a run for their money, these backyard hideaways are a cosy little place for women to call their own, whether it be for gardening or just somewhere to curl up with a good book. So, how does one go about staking claim to her own she shed, you might ask? If you've not got an old potting shed you can transform, another option is to build your own from scratch with Cabin Master (more power to ya)!

She Sheds For Hobbies, Relaxation, Spa Treatments And More
So, what does one do in her fabulous She Shed? Well, it depends on each individual of course! Despite what may immediately come to mind, a she shed is not filled with girly pink things. Furthermore, it doesn't have to be the exact opposite of a man cave either, in that it is obviously girly in design and style. Rather, it is a space where you can relax and have some me-time. A place where you can let your hair down, allowing your personality and creativity to run free & really make your own. Lots of our customers have used their garden pod for sewing, painting or fitness, while others have created a luxury spa-type retreat with a hot tub, massage table, and nail bars, or why not opt for a chic garden bar? Take a look at our Case Studies of recent customers to see for yourself!
If you love to get creative then why not turn your garden room into a dedicated craft space? Set up a table covered with a wipeable cloth and comfy chair. A task lamp will help you cast light on those intricate projects. Try covering a piece of cork board in wallpaper or fabric and use as a pinboard for displaying inspiration.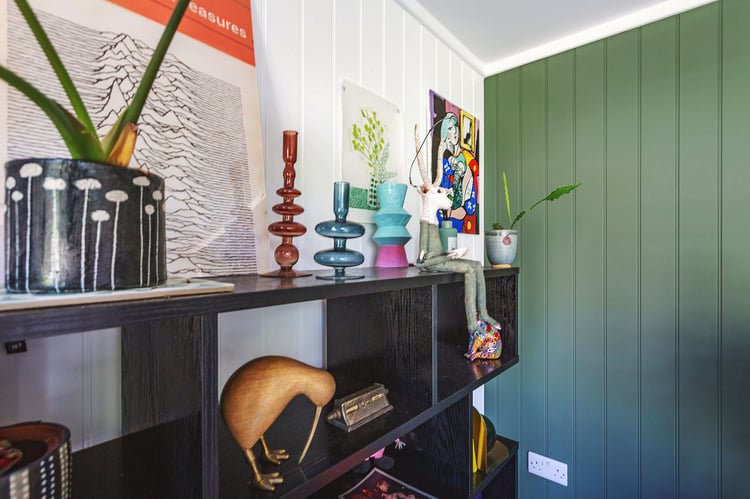 A Professional Space For Business
And talking of making a living in your garden room pod, some clients have used the space to run their own small business such as a reflexologist, counsellor, dog groomer, hairdresser, beauty therapist and a florist. All greatly appreciate the fact they can physically separate work from their home life by locating the office outdoors rather than in a spare bedroom. Having a dedicated space to take clients to also makes them feel more professional in their businesses, they say.
If it's hard to get any peace indoors, then why not create your own 'working from home' space in the garden? Set up a compact desk and chair with a versatile trolley as storage. If you need to plug in a laptop or printer, you'll require an electricity - included, as standard, with a Cabin Master garden room! Alternatively, make the most of a gadget-free zone away from technology.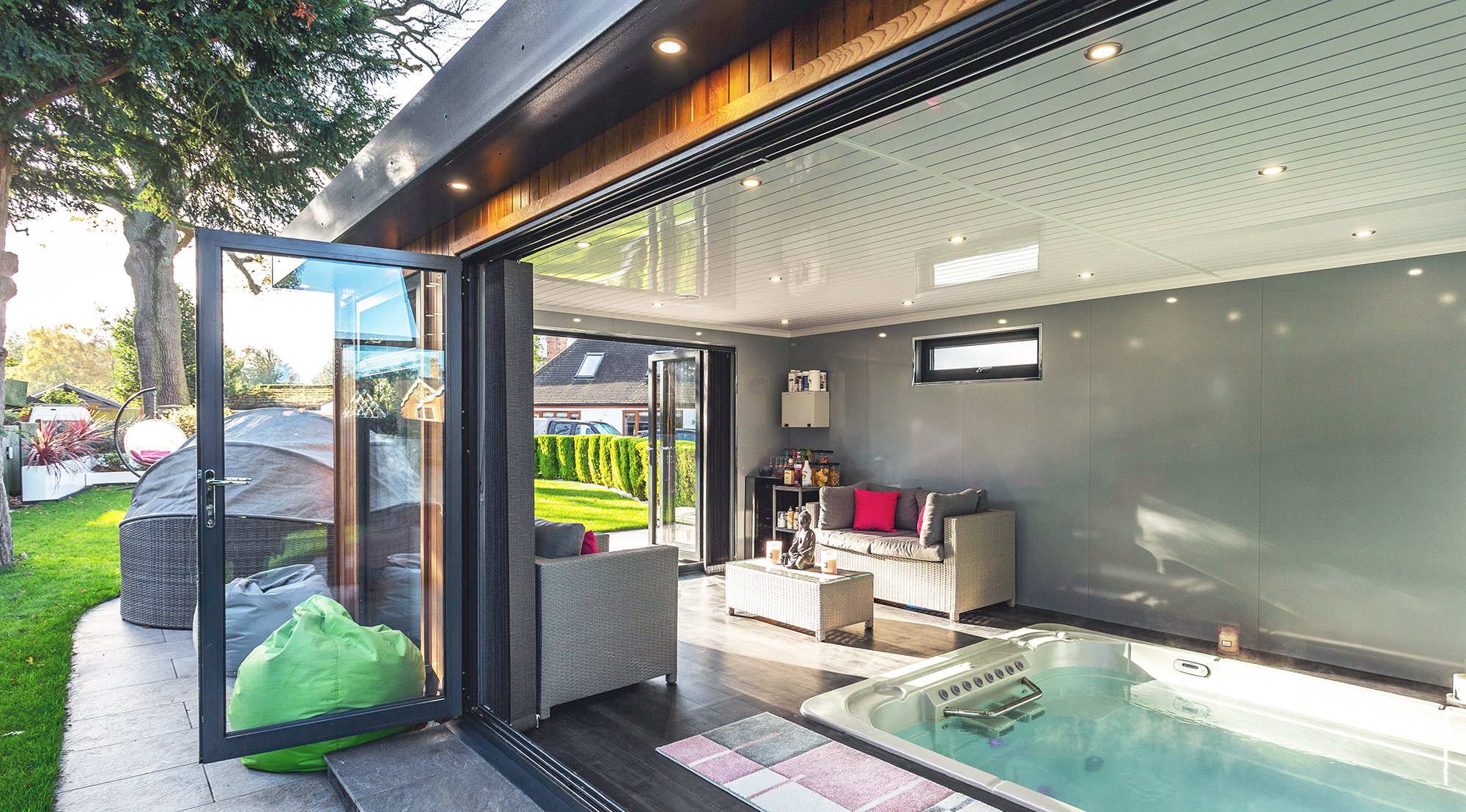 A 'Blank Page' On Which To Decorate
One of the best things about having your own She Shed is that it can be decorated exactly the way you want it. If you've a family home, there always has to be some compromise over decor style and practicalities. But with a She Shed the way it looks and feels can take priority – and which, for many, feels like a luxury in itself.
Don't hold back on the home comforts if you're planning to spend a lot of time here – especially if socialising with friends. A squishy sofa is top of our she shed wish-list. If you can't fit one in, treat yourself to a large armchair and footstool combo so that you can still seat two or put your feet up to relax. Decorate it with a knitted throw, which you can pull across should it get chilly.
Lighting is the perfect way to add ambience to your she shed. Adorn the interior with strings of battery-powered fairy lights for a magical grotto feel. Hang festoon lights from your cabin across a patio to zone a seating area. Finish with hurricane lanterns filled with real or LED candles to conjure the perfect summer atmosphere.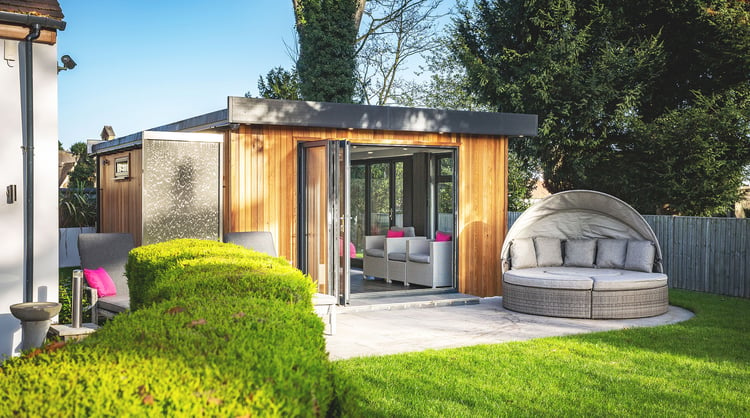 How To Start Planning That She Shed With Cabin Master
If you fancy your own She Shed then one of the professional team here at Cabin Master would be happy to chelp that dream become a reality. Arrange this by phone on 0115 932 8888. Then again, perhaps you would like to come and see us at our own garden room showroom in Nottingham, just off junction 25 on the M1? We have 25 full-size examples on show all year round to inspire you, & a relaxed no-pressure environment, so come and have a look around!
In the meantime, get some great garden room ideas by looking through our downloadable free e-booklet The Ultimate Guide to Garden Rooms today.