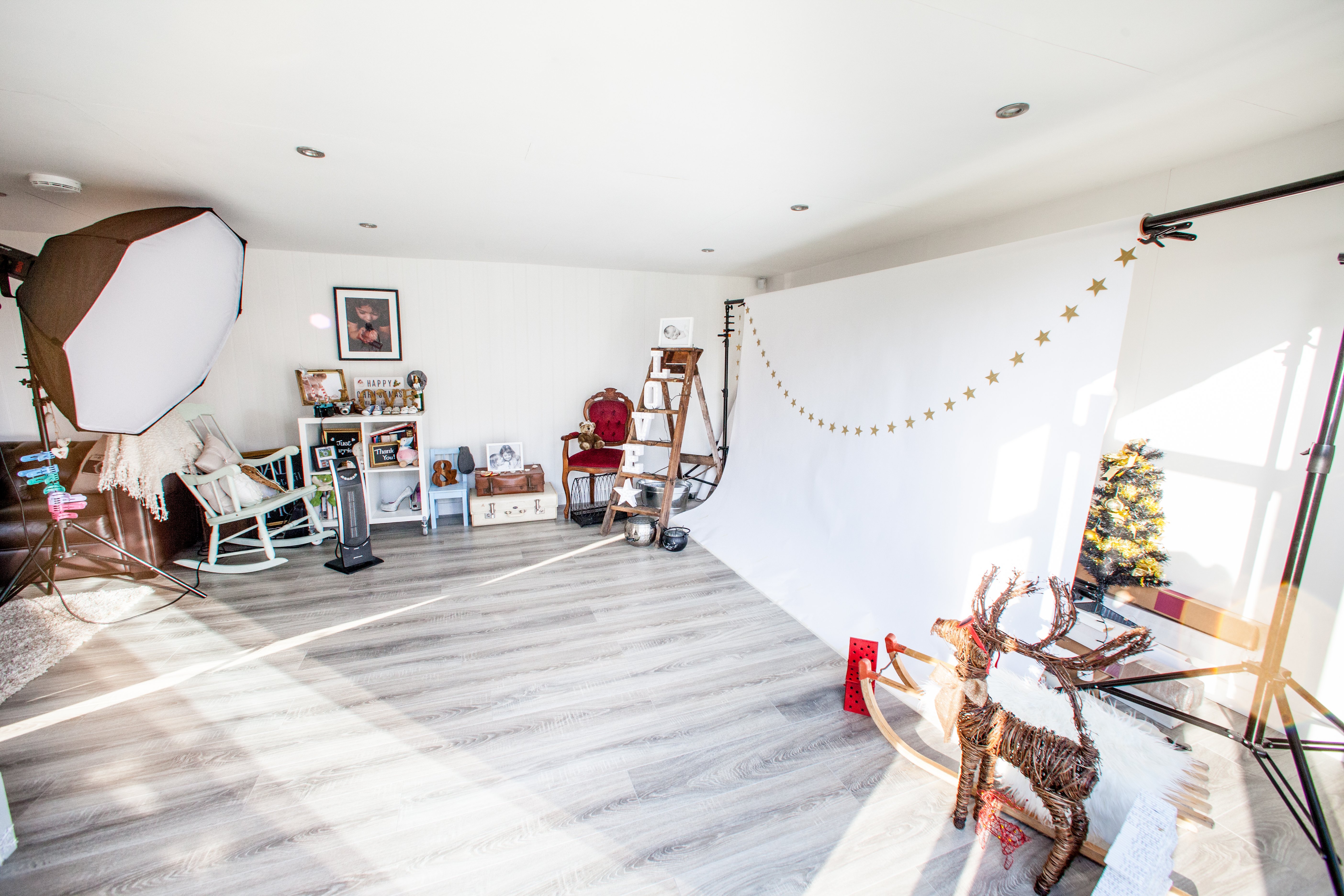 What Is A Photography Studio and How To Set One Up?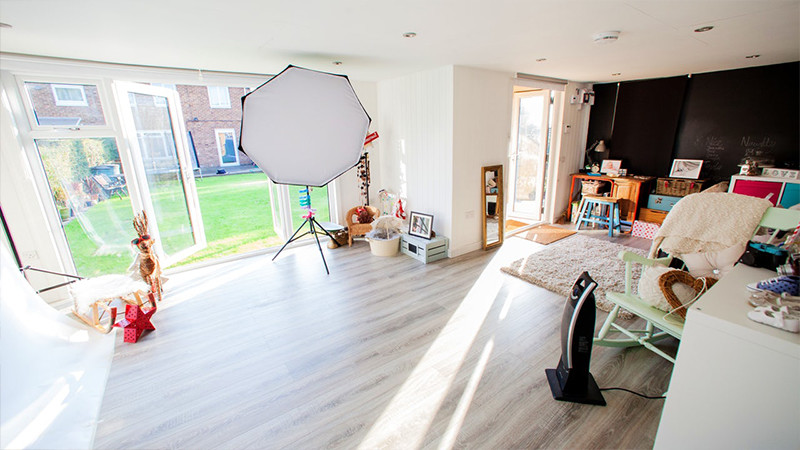 Photography is a real passion for some - it is an interesting and creative activity that can be enjoyed by anyone with a camera. But how do you take this passion for photography to the next level? This is where a photography studio comes in…
A photography studio is a space where photographers can work on their craft. It is typically equipped with various lighting rigs, backdrops, and props to help create the perfect photo shoot. Studios can be found in both urban and rural areas and can vary greatly in size.
Some studios are large enough to accommodate multiple photographers working at once, while others may be more intimate, allowing for a much more personal shoot.
No matter the size or location, all studios share one common purpose: to provide photographers with the perfect space to capture their art.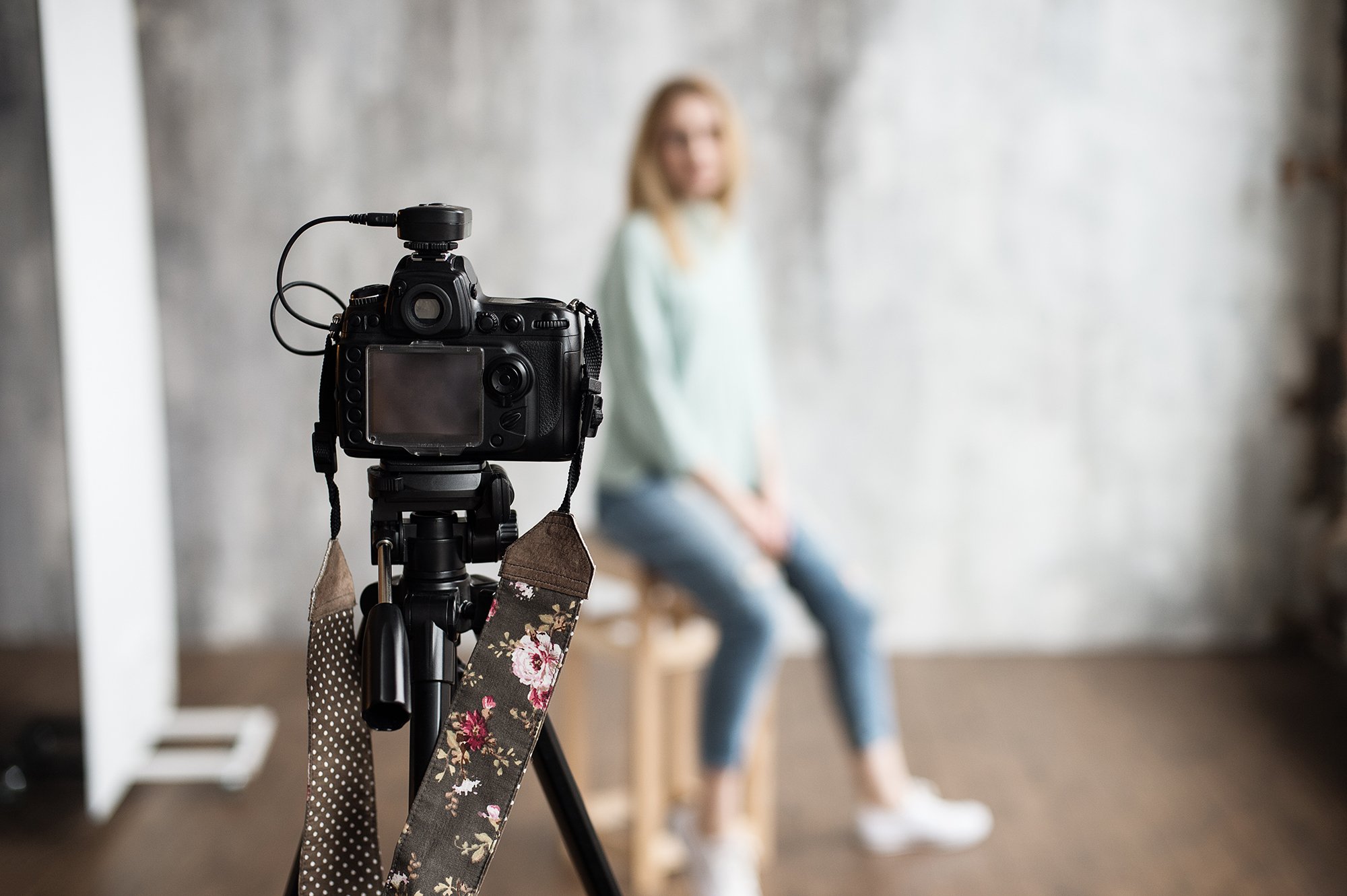 How To Set Up Your Own Home Photography Studio
Before we get into the ins and outs of building your own home photography studio, we recommend that you don't use a spare room in your house.
You'll want to use a dedicated space for your studio because you'll be spending a considerable amount of time there + you really don't want the rest of your home to feel like a photography studio.
Even an attic or basement isn't recommended because you are still working/living in the same space, which will do very little for the ol' work/life balance and ultimately, could put a real spanner in the works, creatively.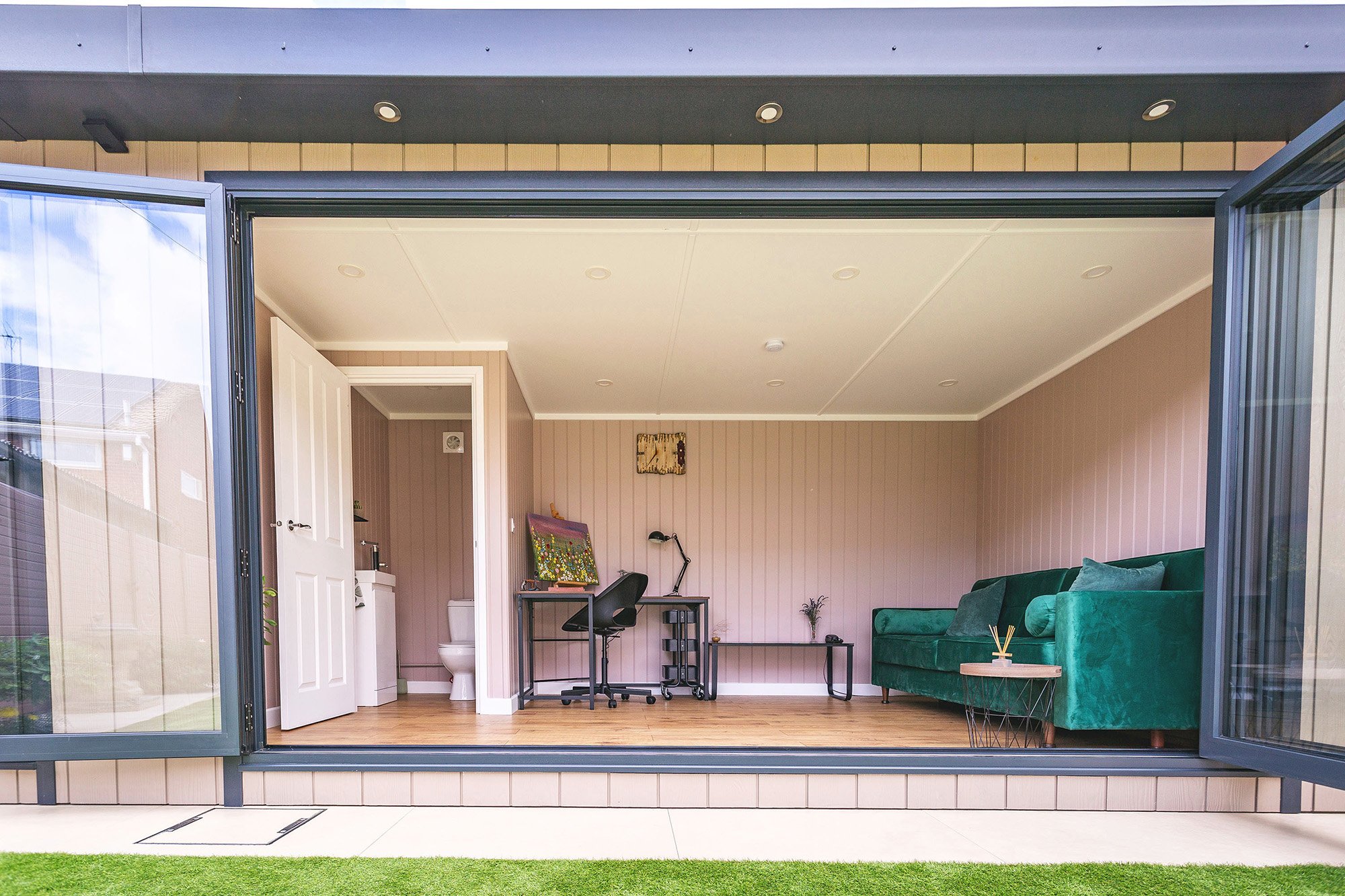 For this, we recommend building a photography studio in your garden "called a garden room". This will be a dedicated "professional" space for you to pursue photography that will feel like a home-away-from-home; somewhere you can do your work and, at the end of each day, lock the doors and actually go home.
As a company that has built several home garden photography studios for our customers, at Cabinmaster we understand the challenges you face when trying to set up your own studio.
Here Are Some Of Our Top Tips:
When you start looking for a place to build your garden room, keep in mind a few things:
How big do you need it to be?
What kind of shape do you want?
How much are you willing to spend?
What kind of foundation do you need?
Do you need planning permission?
Now, let's take a look at each of these points in more detail: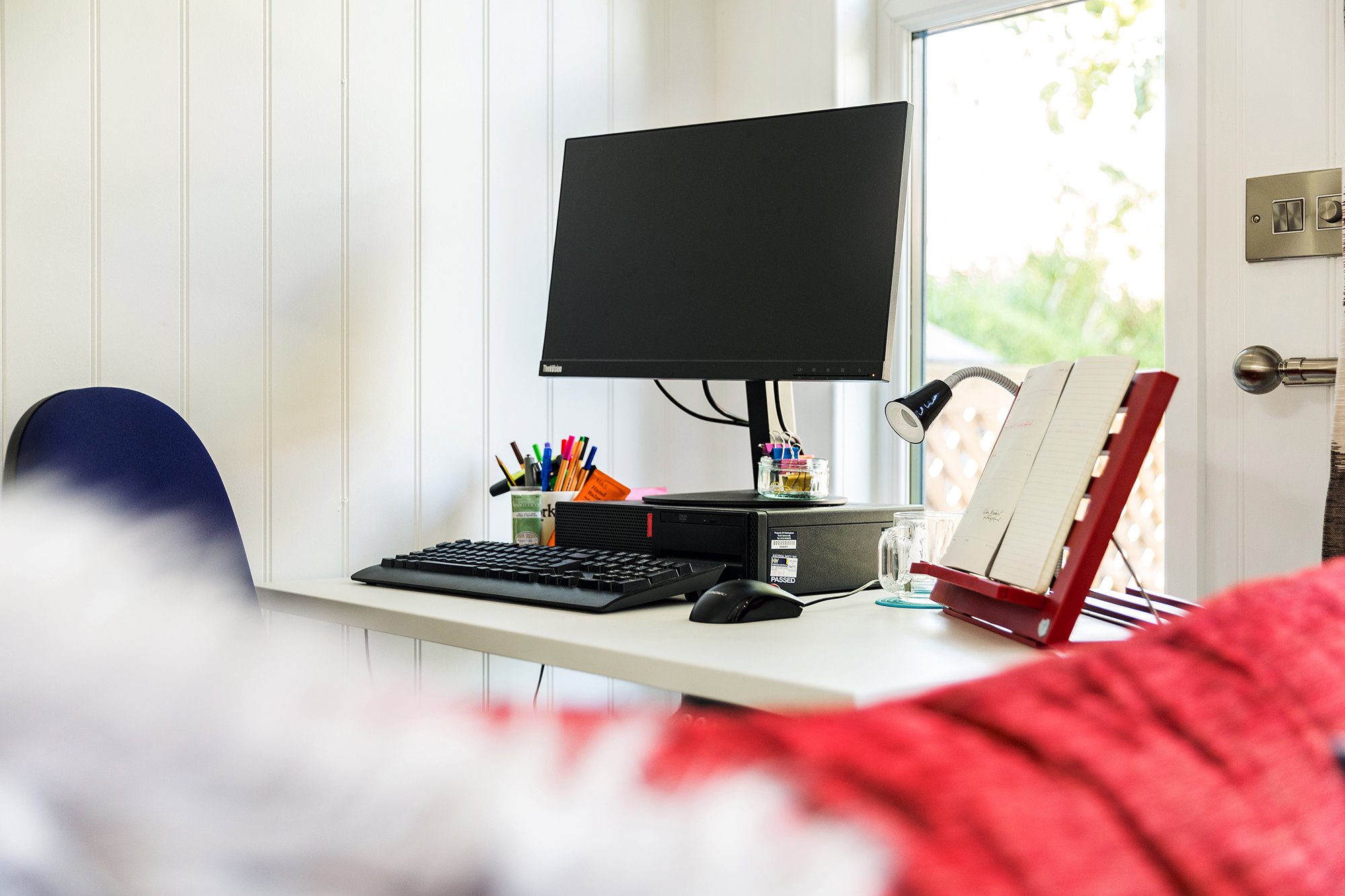 How Big Does Your Photography Studio Need To Be?
How much space are you using at the moment and how much do you think you'll need in the future?
Think about the type of photography you want to do: Who or what will you be aiming your camera at?
Product shoots require a flat work surface + enough room to be able to get all the best angles - you'll probably need space vertically as well as horizontally, meaning additional height and any light placement should be given careful consideration.
If you are shooting people, family shoots would benefit from some added height, whereas newborn photography would work perfectly in a standard-height structure.
On top of that, there's storage: Most photographers will have a mix of lights, backdrops, props, tripods, etc. that all need to live somewhere with easy accessibility - a partitioned area with open shelving that allows you to just "grab 'n go" works really well as it also makes it super-easy to square away at the end of a busy day in the studio…
All of these factors will affect the amount of space you need in your studio…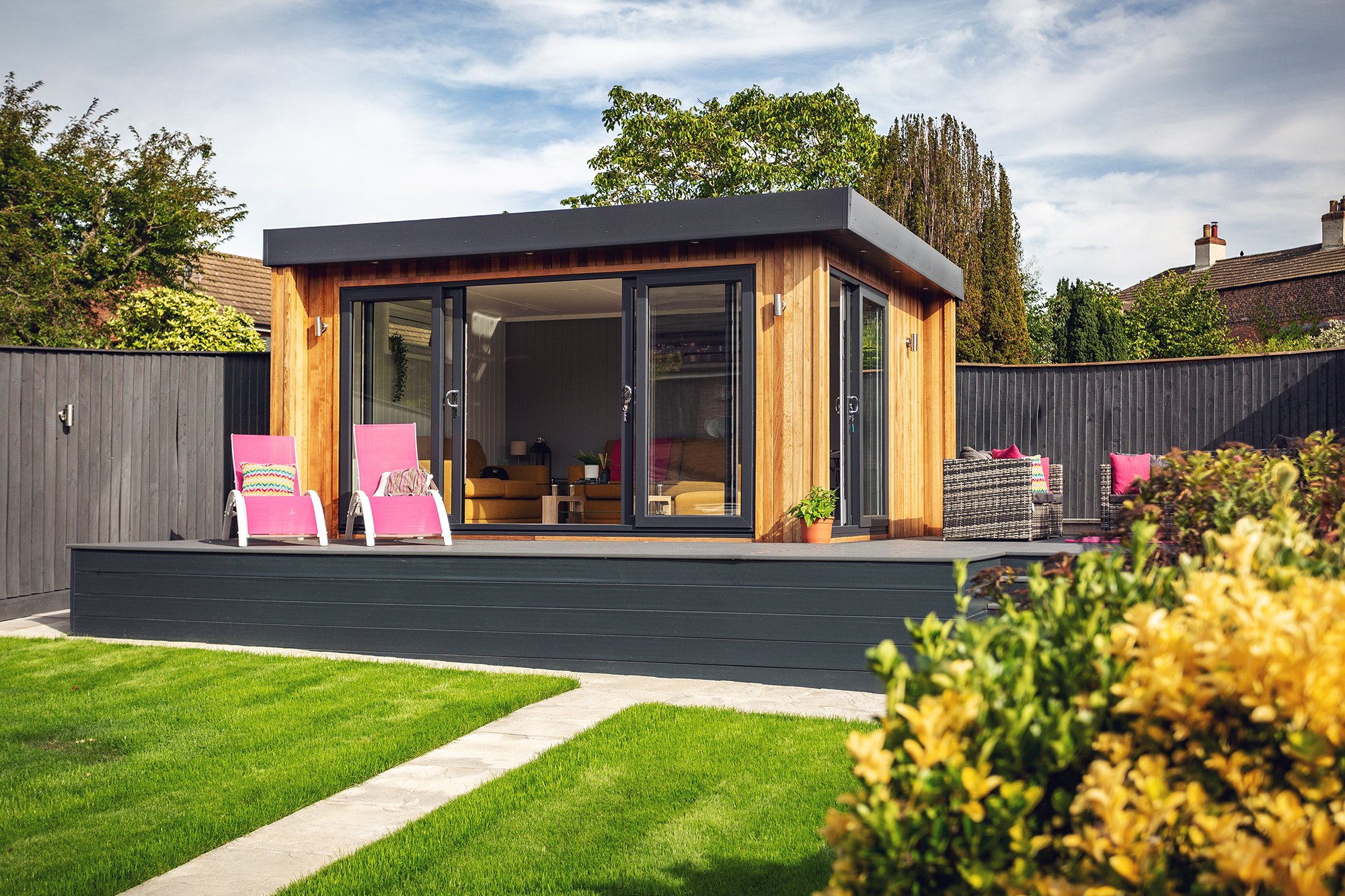 What Shape Will Your Photography Studio Be?
Once you've decided on the size of your studio, the next step is to decide on the shape.
The most common shapes for home photography studios are rectangular, square, and L-shaped:
Rectangular studios let you zone your space effortlessly because it gives you the option of having naturally contrasting light/dark areas, depending on where the doors and windows are placed.
Square studios are the slightly more versatile of the two - it allows you a bit more freedom in how you can arrange/rearrange your equipment and space.
L-shaped studios are an amalgamation of these two: They are great for making the most of an otherwise awkward space in your garden and provide some extra flexibility with a space that can be turned into a seating/waiting area for clients and families or space or storage that is hidden, out of view. The possibilities are genuinely endless - it really does just depend on you and your needs.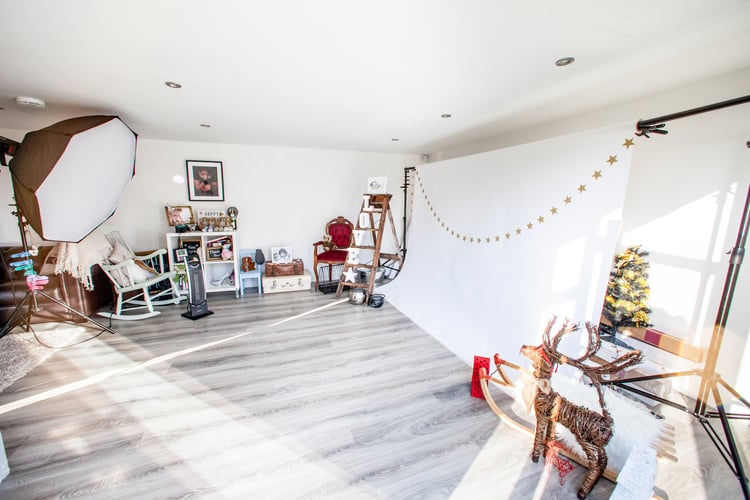 How Much Should You Spend On Your Photography Studio?
The cost of your studio will depend on the size, shape, and materials you choose.
Initially, give us a call and a member of our experienced team will be able to give you a price.
The price of a professional studio would start around £20,000 - of course, you can spend more or less depending on your budget and the features you want/need to include.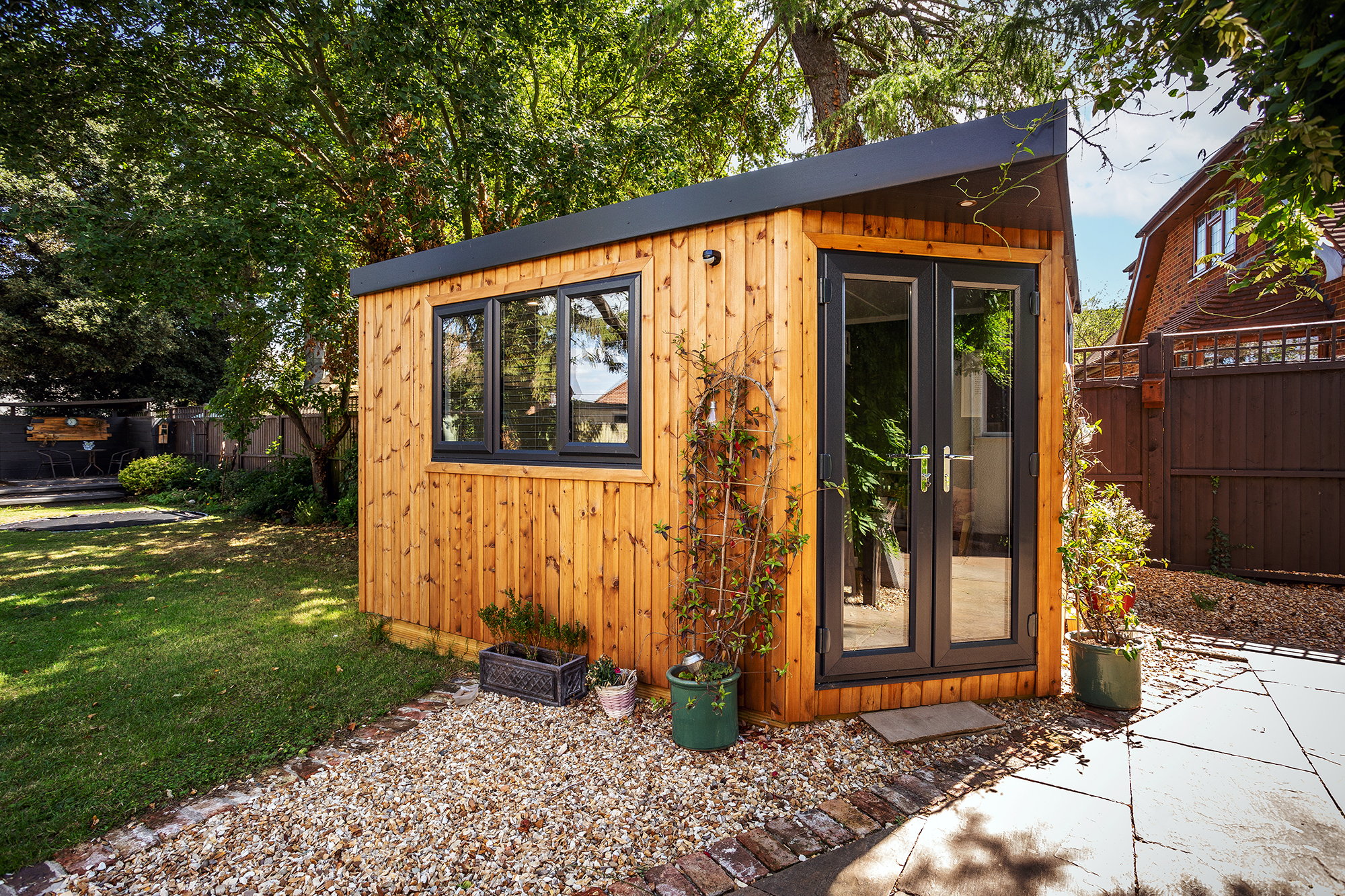 What Kind Of Foundation Do You Need?
One of the most important aspects of your studio is the foundation.
The type of foundation you need will depend on the size and shape of your studio, as well as the ground conditions of your garden.
If you're not sure what kind of foundation you need, give us a call and we'll be more than happy to help you choose the right one.
A concrete slab is the most popular choice for a photography studio foundation - it's strong, durable, and easy to level so that your studio is level with the rest of your garden. Alternatively, our unique Composite-post Base System would also work, in many cases.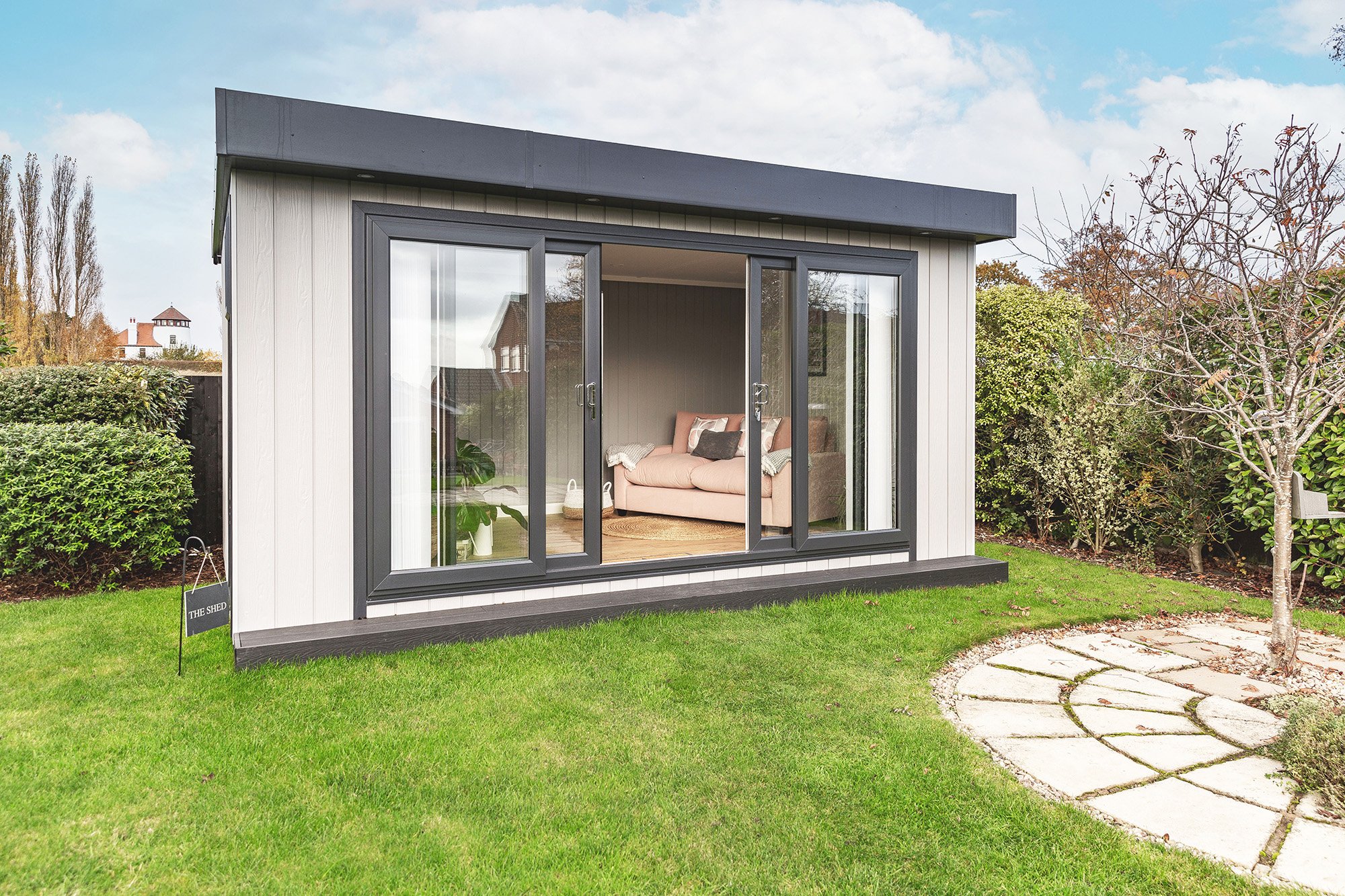 Do You Need Planning Permission?
In most cases, no - you won't need planning permission to build a garden room.
However, there are certain exceptions, which is why it's always best to check with your local authority before you start building.
Generally speaking, you wouldn't normally need planning permission if your studio is:
If you have Permitted Development Rights where you live

Less than 2.5m high.

More than 1m from the boundary of your property (if the building is more than 15m2 footprints)

Not being used as a separate dwelling.

Photography Studio Furniture
The choice of furniture will be down to personal preference and depend on whether you'll be on your own or with a team.
If you're working alone, a comfortable chair and a small table to put your equipment on should do it.
If you're working with a team, then you'll need more space for both people and equipment.
You might want to consider investing in some custom-made furniture that's designed for photography studios.
This can be anything from bespoke desks to storage solutions (like the IKEA Kallax units) that are designed to hold all of your equipment.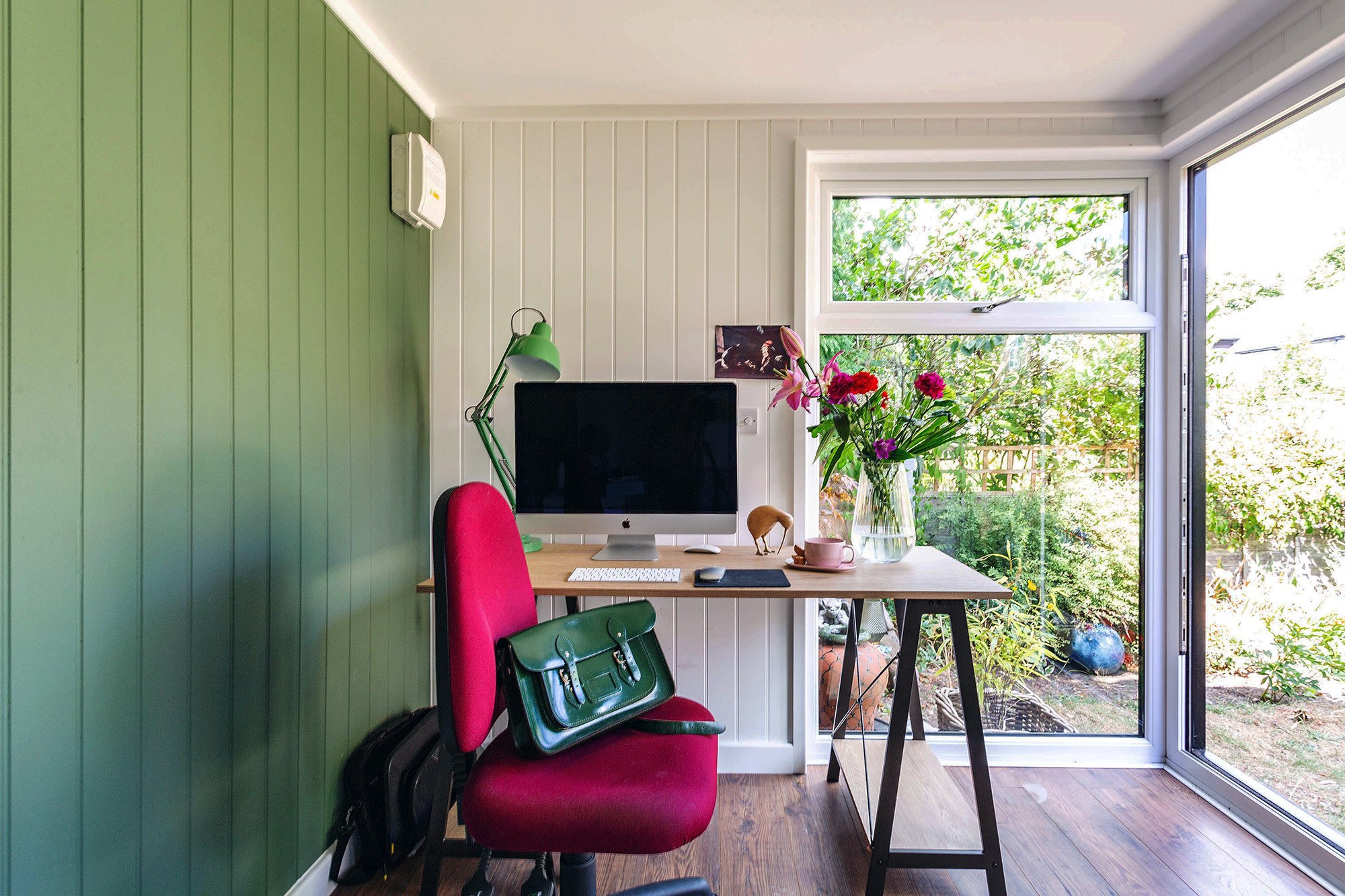 What Equipment Do I Need For A Photography Studio?
Backdrops
For any windows and doors, you'll want to have the ability to black them out. To do this, you can use either blackout fabric or black-out curtains/blinds.
You can also use a backdrop stand to hang your fabric from. Backdrop stands are adjustable, so you can change the height and width of your backdrop to suit your needs.
If you're shooting people, you might want to invest in a chroma key backdrop - this is a green or blue backdrop that can be used in conjunction with green screen software to create special effects.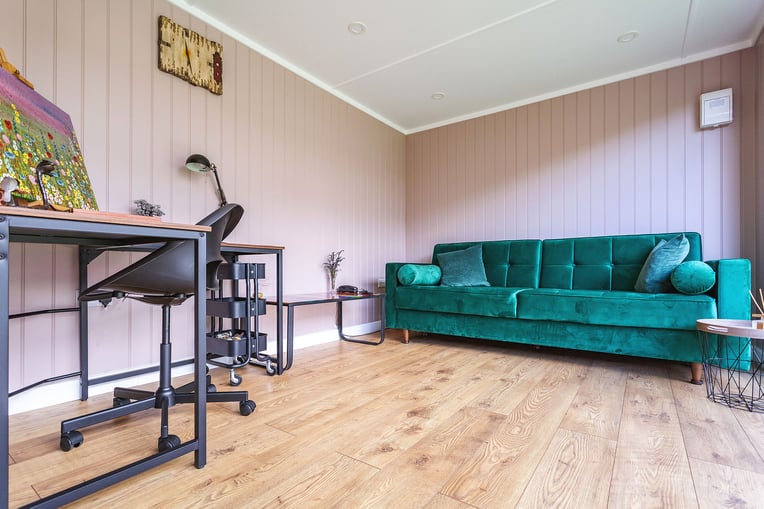 Ligh

t

ing
Lighting is one of, if not the most important aspect of photography, so you need to make sure you have good quality lights for your studio.
There are two main types of studio lights: continuous and strobe.
Continuous lights are cheaper and easier to use, but they produce a lot of heat and can't be used with certain types of backdrops (like chroma key).
Strobe lights are more expensive, but they're cooler and more versatile - they can be used with any type of backdrop, and they offer a lot more control over the light in your studio.
You'll also need light stands to hold your lights in place + you might want to invest in some diffusers to soften the light.
Depending on your particular type of photography, a flash trigger might also be a good investment. This lets you take photos with a flash without having to be in the same room as the camera.
Also, don't forget lighting modifiers such as softboxes, reflectors, and umbrellas.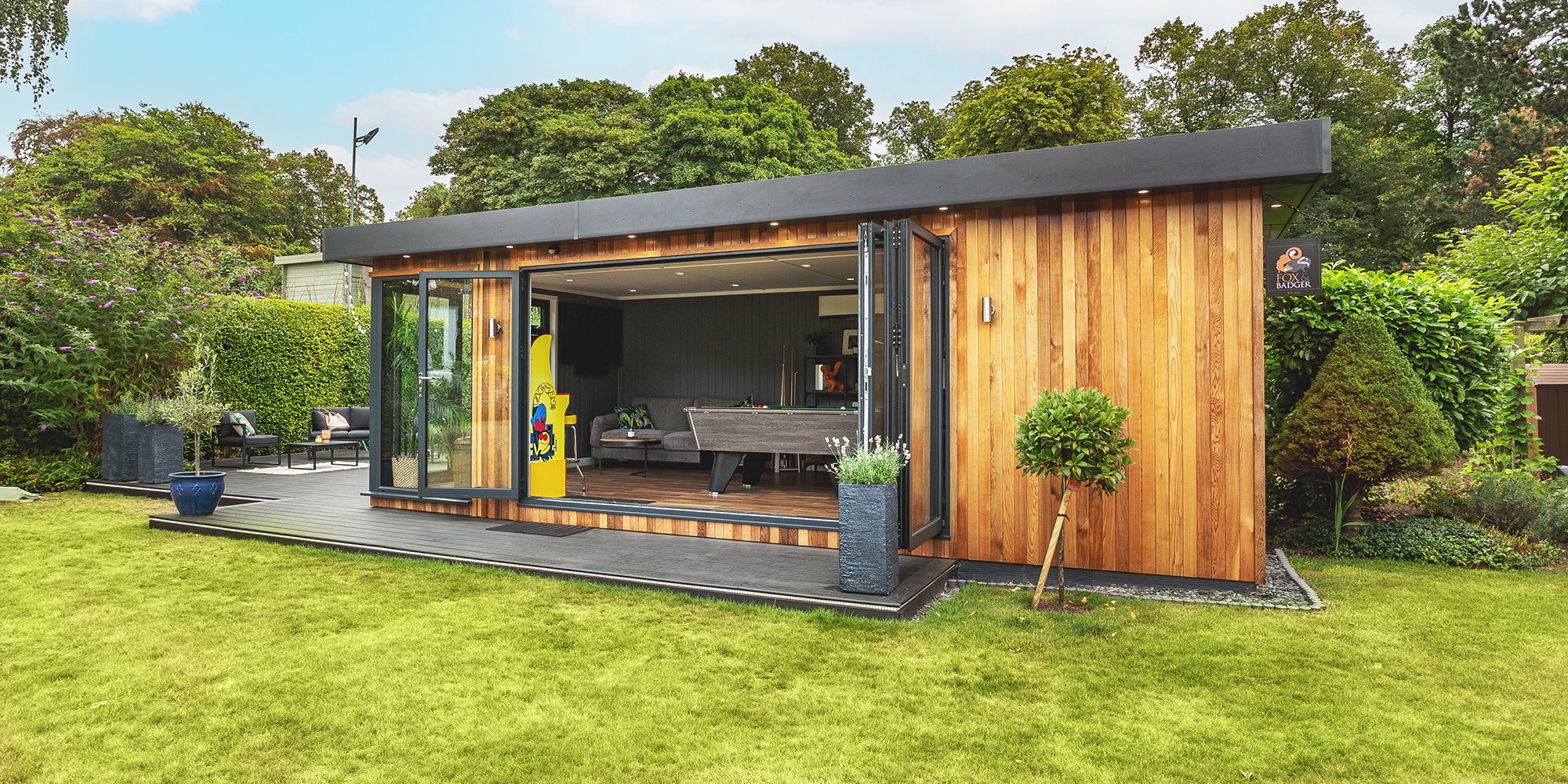 Camera Equipment
Of course, you'll need a camera for your studio!
If you're just starting out, then a DSLR camera will be plenty for your needs.
You'll also need a tripod to keep your camera steady, and you might want to invest in a remote shutter release, allowing you to take photos without moving the camera.
Extra Memory Cards & Hard Drives
You can never have too many memory cards! Today, memory cards are relatively cheap, so it's worth buying a few spares in case you run out of space when you're taking photos.
Hard drives are also a good idea for storing your photos. In essence, they're just much larger memory cards, so you can store thousands of photos on one drive.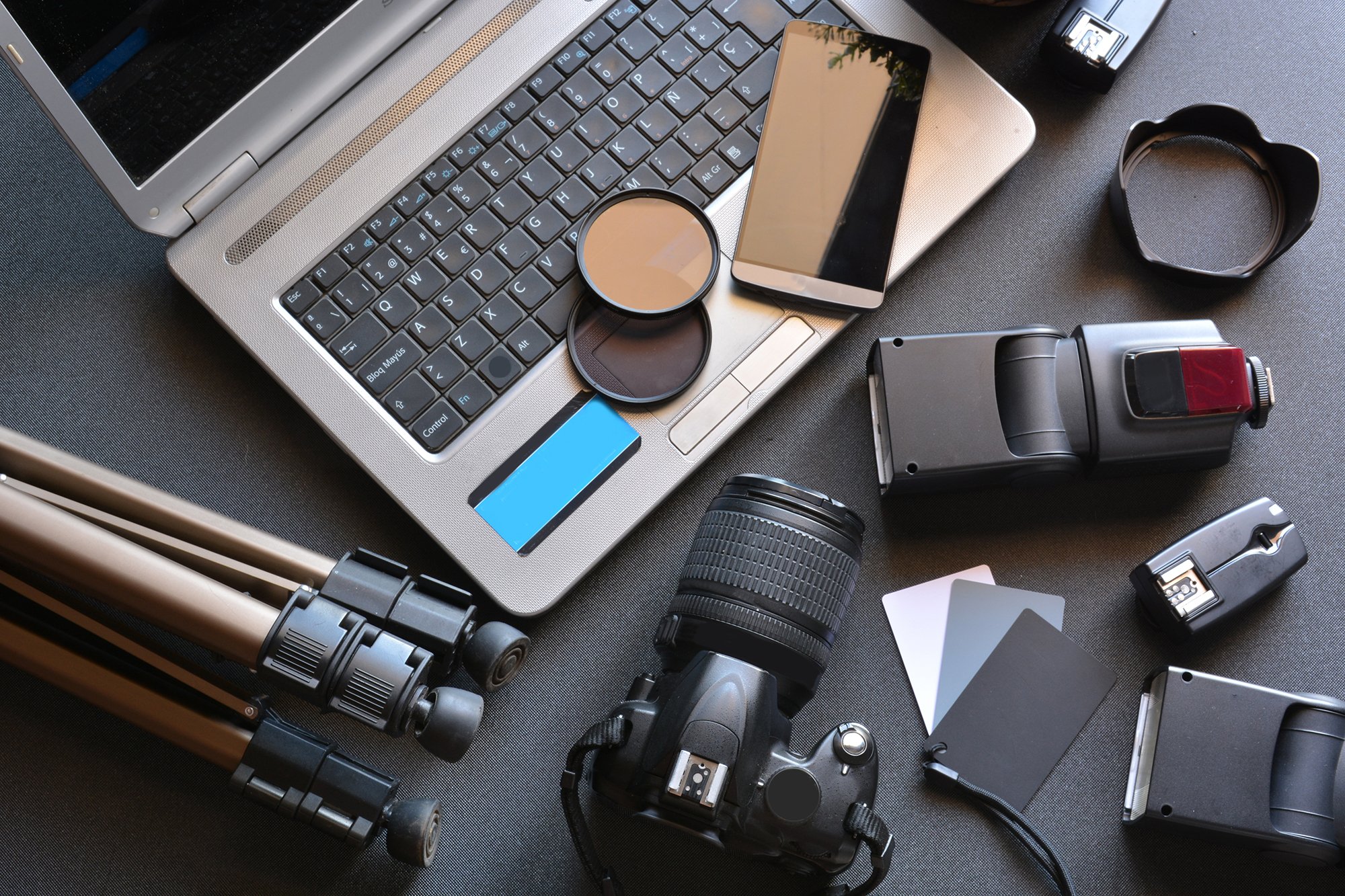 In Summary
So, that's it - everything you need to know about setting up your own photography studio.
We also have a dedicated Photography Studio guide available with case studies showing many of our photography studios.
With the right equipment and a little bit of creativity, you can transform your garden room into a professional-grade photography studio.
And, if you're working alone, you can easily set up and take down your studio in a matter of minutes.
Happy shooting!
Don't forget, Cabinmaster offer a free design service and 3d drawings allowing you to create your perfect photography studio and see what it would look like before you commit.