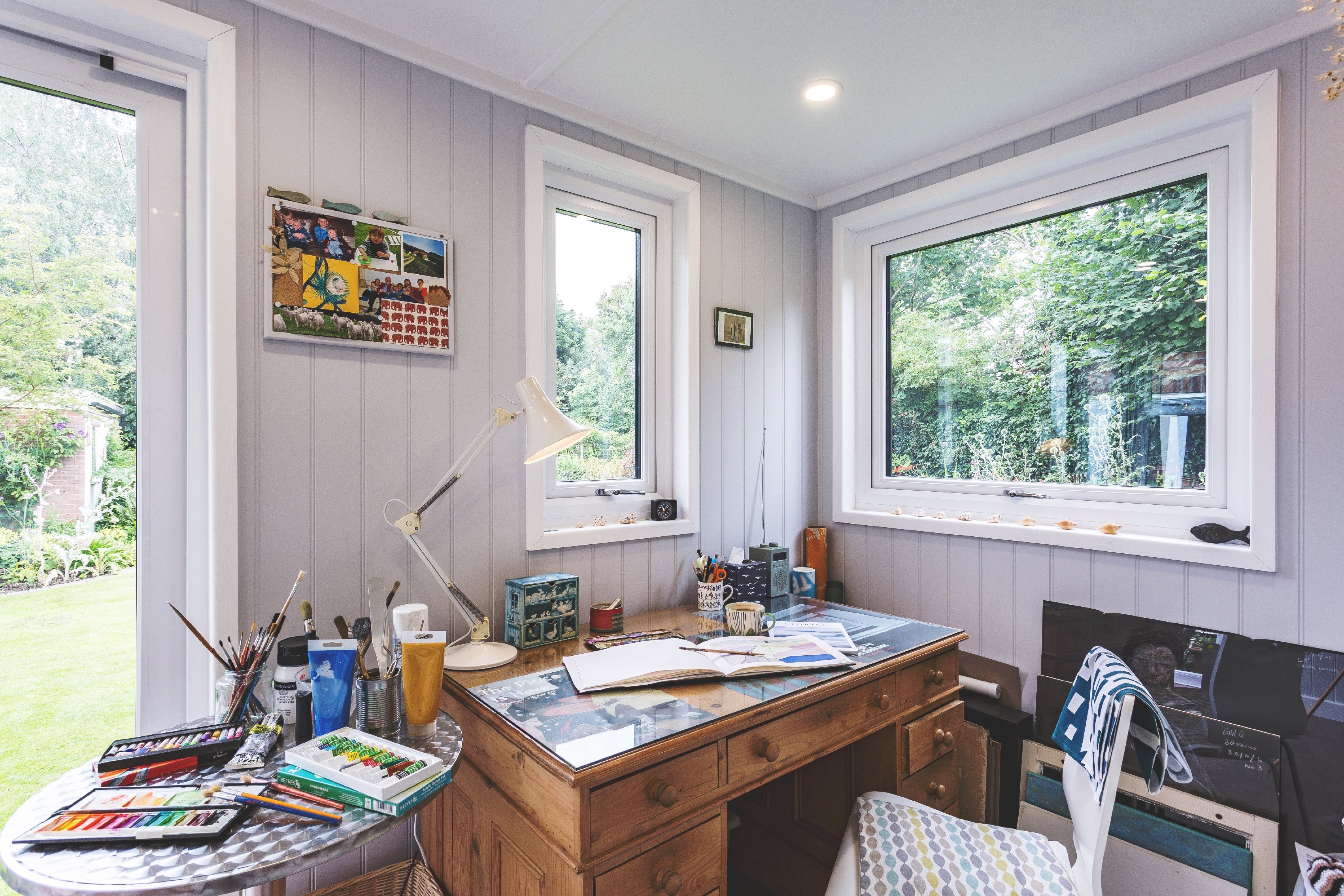 How To 'Work From Home' And Feel Like You're 'Home From Work' With a Garden Office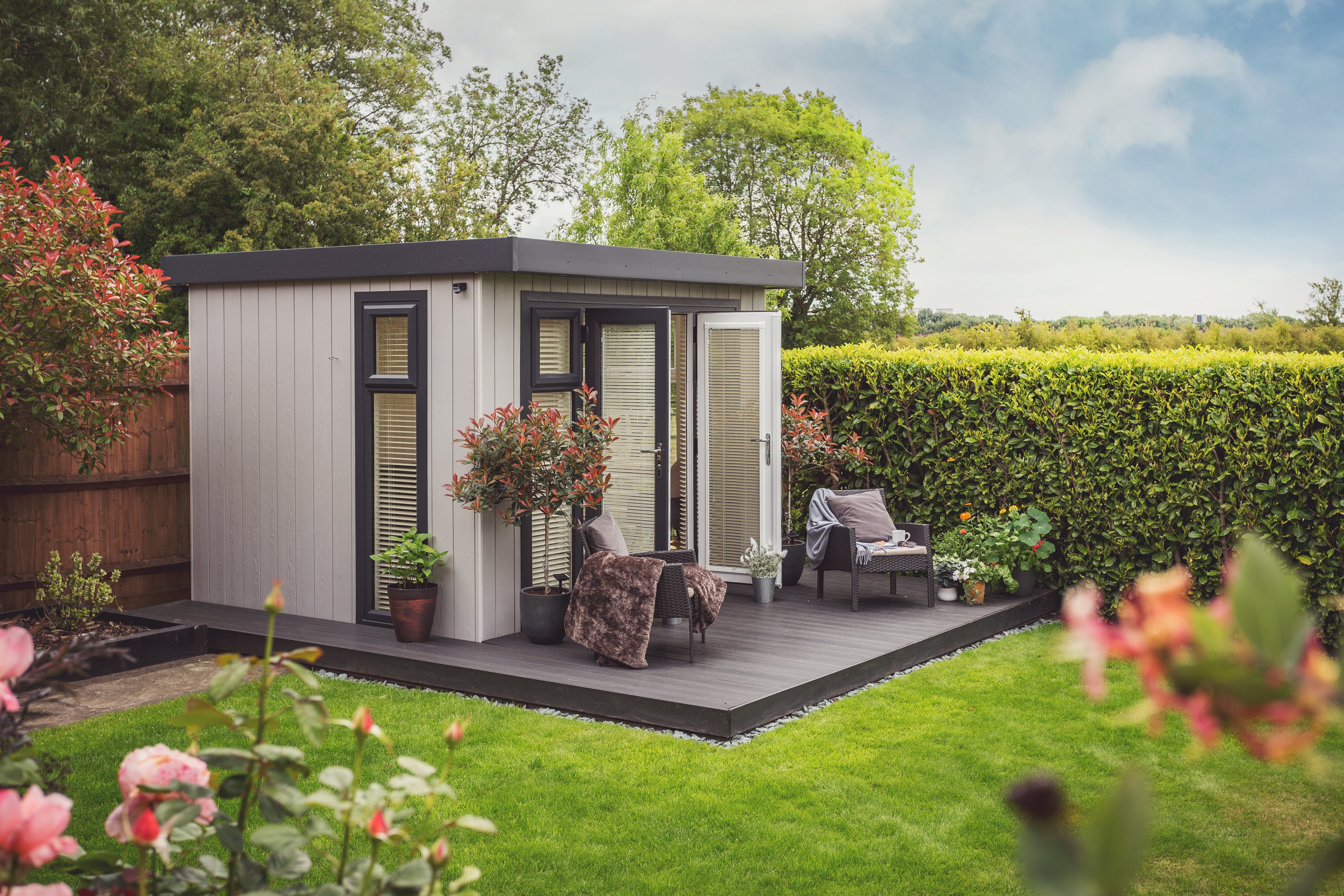 The new normal - the landscape of 'going to work' has changed forever. With our working habits changing & adapting of late, flexibility and versatility have been key skills a lot of us have had to adjust to in order to to accommodate these changes. But change is a good thing, right? At Cabin Master and Arctic Cabins, we have been delighted to hear that our garden buildings have been helping with this by being equally flexible, adaptable and versatile.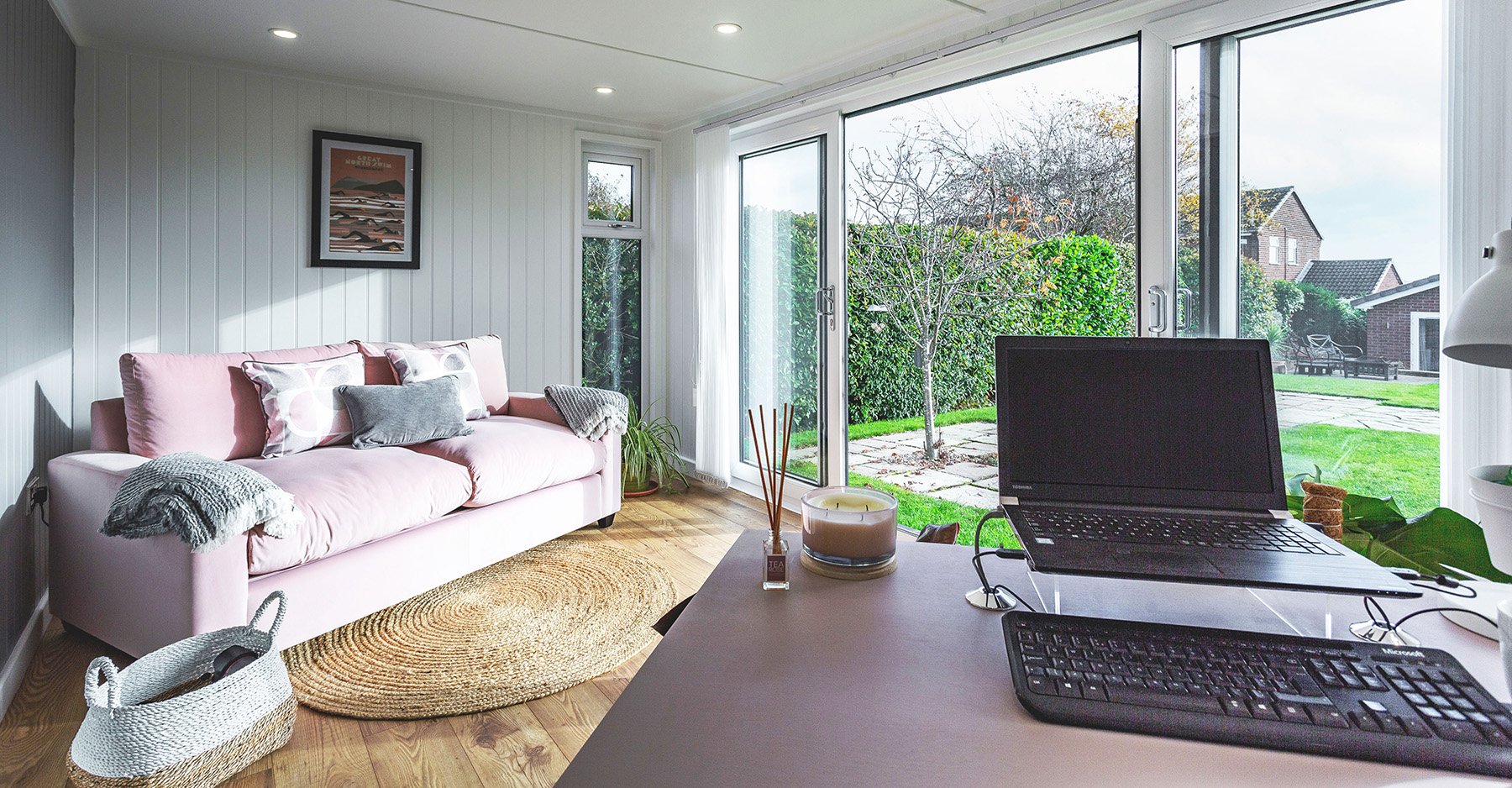 There are the Arctic Cabins BBQ huts that were originally bought to feed a hungry family in, that have transformed into homework dens in which to feed their minds; the Cabin Master garden rooms purchased as a space for relaxation in the fresh air, that have morphed into luxurious home offices; and then there are the garden offices that are doubling up as an oasis of calm in which to escape these strange and trying times (just for a while at least).
We design all our garden rooms and BBQ huts to be flexible, it's very much part of our thinking from the start, but even we have been impressed by the imagination and ingenuity on display from customers of all our brands.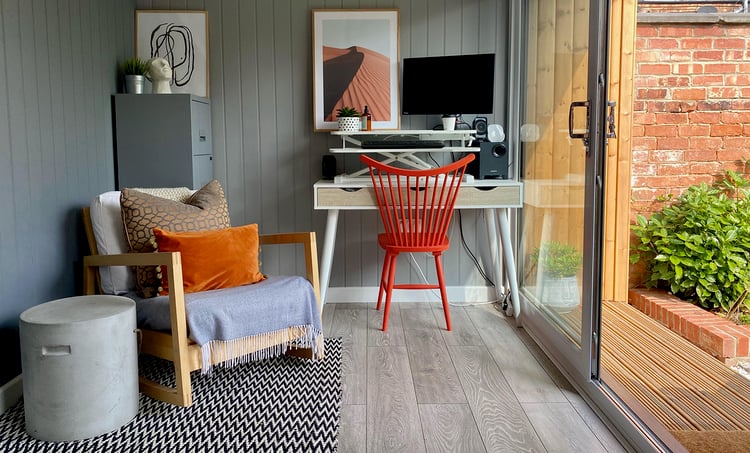 Hydropool Also Splashing In
AND it is not just the garden buildings, cabins and rooms! Our sister company, Hydropool Midlands' customers are getting in on the act too!
One customer's swim spa is being used by local village children to individually keep up their swimming lessons.
Another has told us that local elderly neighbours are enjoying 'spa breaks' in his hot tub meaning that some of the most isolated members of the village can enjoy the benefits of hydrotherapy, warm soothing water, a massage from the invigorating and pulsating jet streams and natural buoyancy.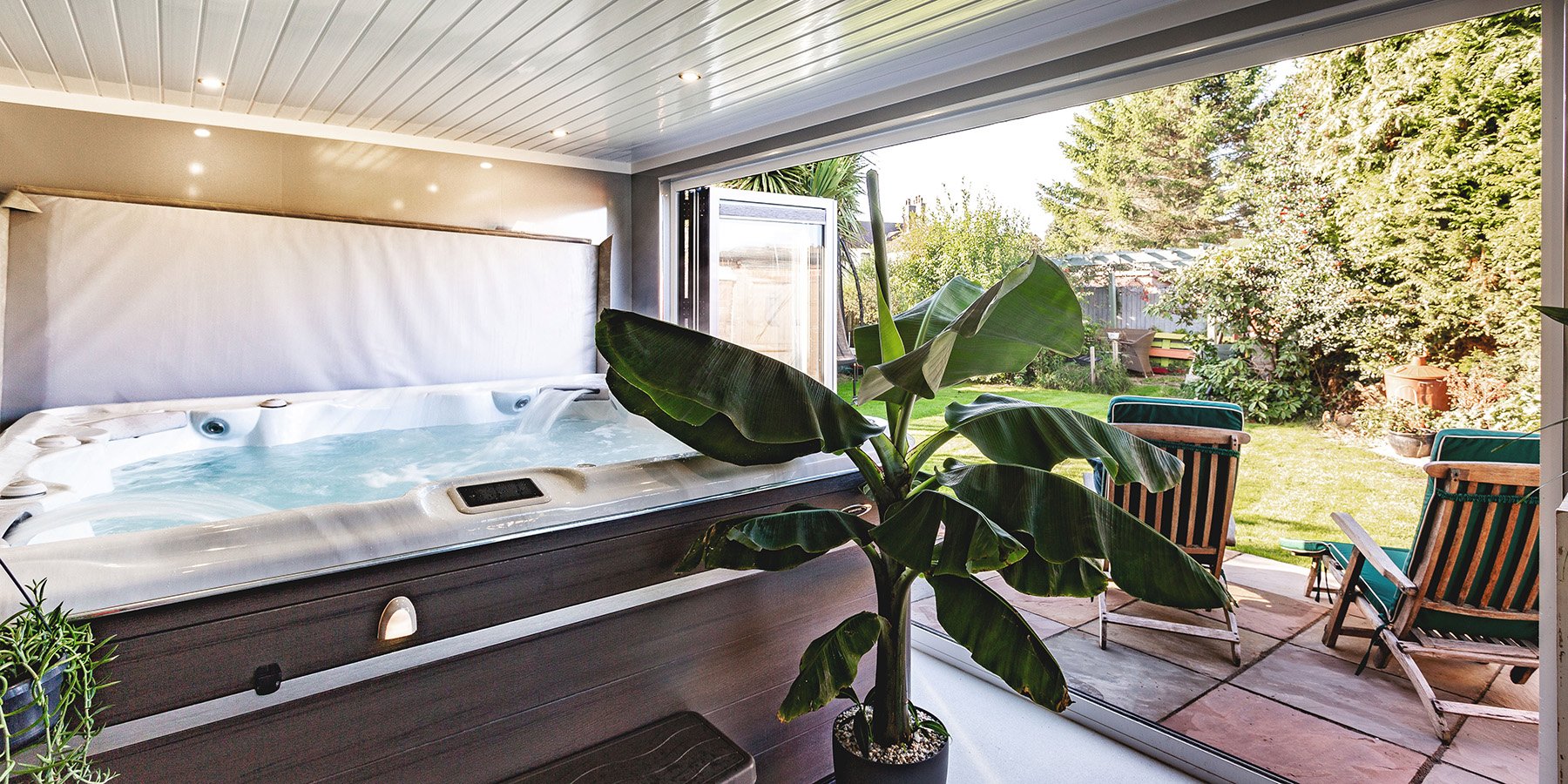 Even those working from home are finding a way to incorporate their Hydropool into a daily work routine, Max told us, "Working from home can be stressful, Zoom & Teams meetings are testing my patience, when it all gets a bit much I take a dip in the hot tub. Certainly when I'd normally be taking a breather with a brew at the office I'm now having a soak. I come back really productive! I'm going to miss this when and if I have to go back to work!"
We are thrilled that our Hydropool hot tubs, swim spas, Arctic Cabins and Garden Rooms are helping to maintain some sense of normality for our customers, their families and their local communities but also add extra value.
But then again, as I say, the buildings are designed this way.
To be honest, we hear these stories all the time.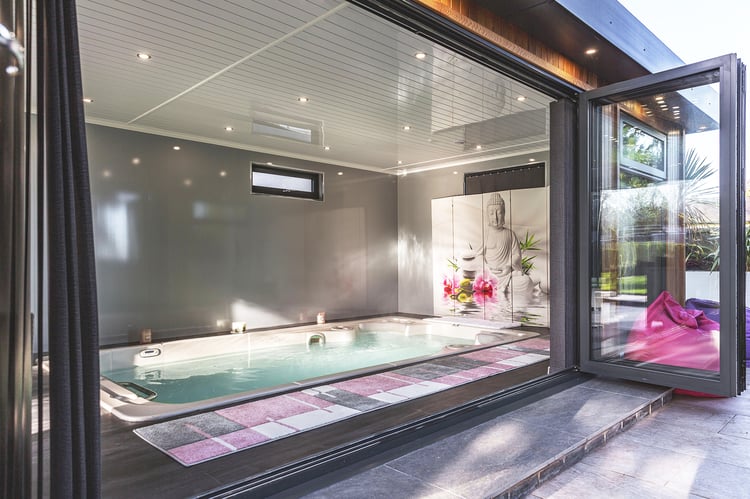 Re-imagining a Garden Room To Find Hidden Value
Returning customers, who have moved home leaving their garden room behind as part of the sale, frequently tell us how the new owners have re-imagined their beloved space: the garden office that has been turned into a garden bar (how nice to have a pub in your garden at this time!!); the BBQ hut that was once the centre of family life repurposed into a tranquil and romantic space for a young couple just starting out; the office that once was the headquarters of a busy 'online commodity trading business' that became a sewing room; the family escape room that became a pet grooming parlour; the list is endless.
Different people see the same space in different ways.
What's happening now is that we are being made to see our own spaces in different ways and that's exciting because it is you who gets the benefit not the owner of your home in the distant future.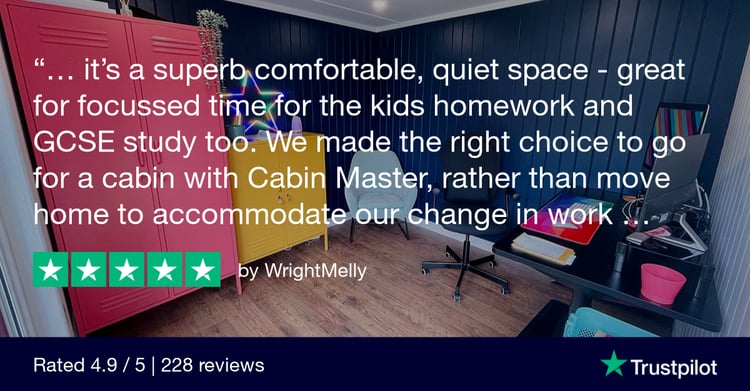 Sound Investment
What it also demonstrates is what a sound, long term investment a BBQ cabin, or garden room is. You may be buying now because of the need to work from home, indeed the spike in interest since we reopened our Nottingham show-site, just off junction 25 of the M1, is being driven largely by this new '#WFH' (Work From Home) market – but what if six or twelve months from now you, no longer have to work from home? The building that you buy now to deliver what your employer needs must be flexible enough to repurpose into a 'softer use' like a family room, craft den or relaxation space. The more adaptable your garden building is, the more you'll use it; the more use it gets, the better the investment.
Our pricing structure is totally transparent.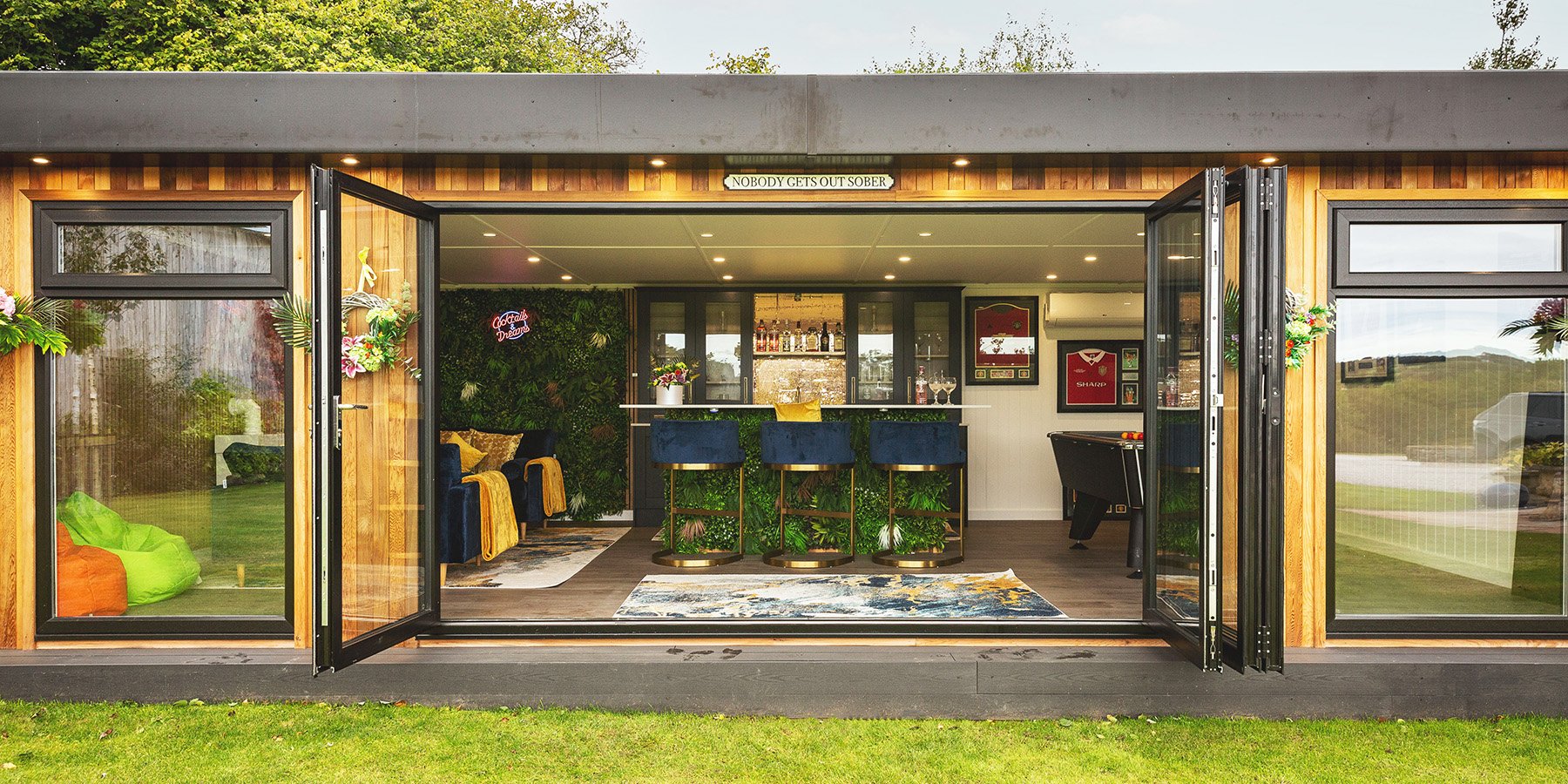 As you design your own garden room, to fit your specific and personal ambitions, our experienced consultants can show you how each design tweak affects the end price you pay. Both business and household budgets are tighter than ever, both have an impact upon the available spend that can be allocated to 'WFH'. We understand this. That's why there are no hidden costs, no surprises.
We want your wooden garden room to exceed your expectations, not your budget.
For us, this is the real value, the real return on your investment.
A garden room can add financial value to your house, Alex (@shedworking) Johnson, wrote in The Independent, "a garden office may increase the total value by five per cent", but it's the value it adds to your home-life that really counts.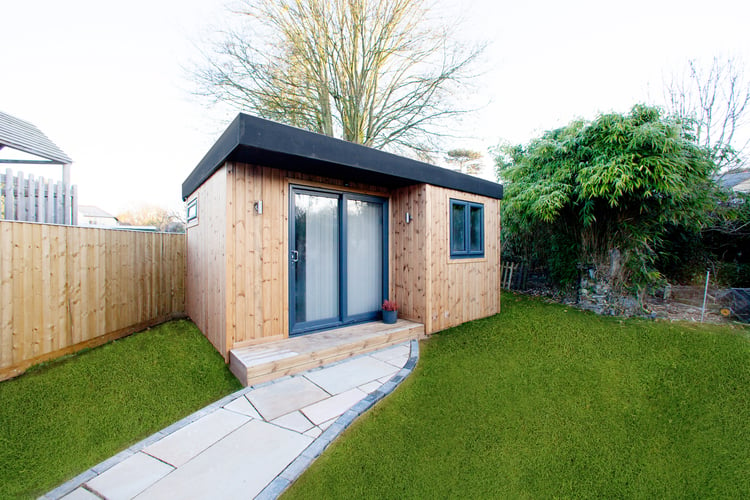 Planning to WFH?
In most cases, Cabin Master garden rooms fall within permitted development.
This cuts out the costs and hassles that go with applying for planning permission if you were to consider adding 'WFH' space by extending your property, or converting your loft, for example. It also speeds the whole process up. If you are working from home then you need the space NOW, not when the local council planning department have got their act together to consider your proposal.
Of course, many variables can affect this. As we wrote in a previous blog, "Local authorities do not always have a consensus view on planning and permitted development, you may need planning permission if you live in an area of outstanding natural beauty or a conservation area, for instance. Also, size does matter, you may need planning permission if your building is taller than 2.5m or takes up a space In your garden of over 30m². It's worth checking with your local council or giving us a call (or visiting our show site in Nottingham) for free, impartial advice."
Longevity
This space to work from home can add value to your family's life for decades to come - so you want it to stand the test of time. Obviously, the better something is made, the longer it will last. The longer it lasts, the greater the return on your investment.
At Cabin Master we have been manufacturing and installing luxury garden rooms for over 20 years.
They are British built, created to your specification at a purpose-built factory here in the UK and installed by our in-house teams of craftsmen.
In other words, you're buying a British quality product installed at your home by people who build garden rooms day in, day out, week in, week out, year in, year out.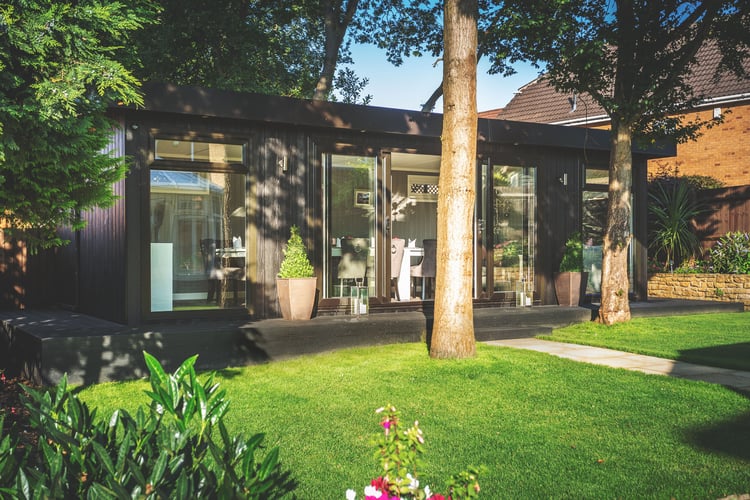 Your building is constructed from either slow grown timbers for added strength, durability and natural beauty or with a maintenance free manmade cladding, meaning you never have to think about the up-keep of your cabin again. All your fittings and fixtures are the best possible quality, in fact the care and attention that goes into every aspect of your garden room gives us the confidence to give you a 10 year manufacturer's guarantee.
We have built and installed tens of thousands of buildings, in a countless variety of styles and designs, and we're proud to say that, having revisited some of the original builds, they still look as great today as the day they were installed. When you love something, you look after it – and it, in return, will look after you.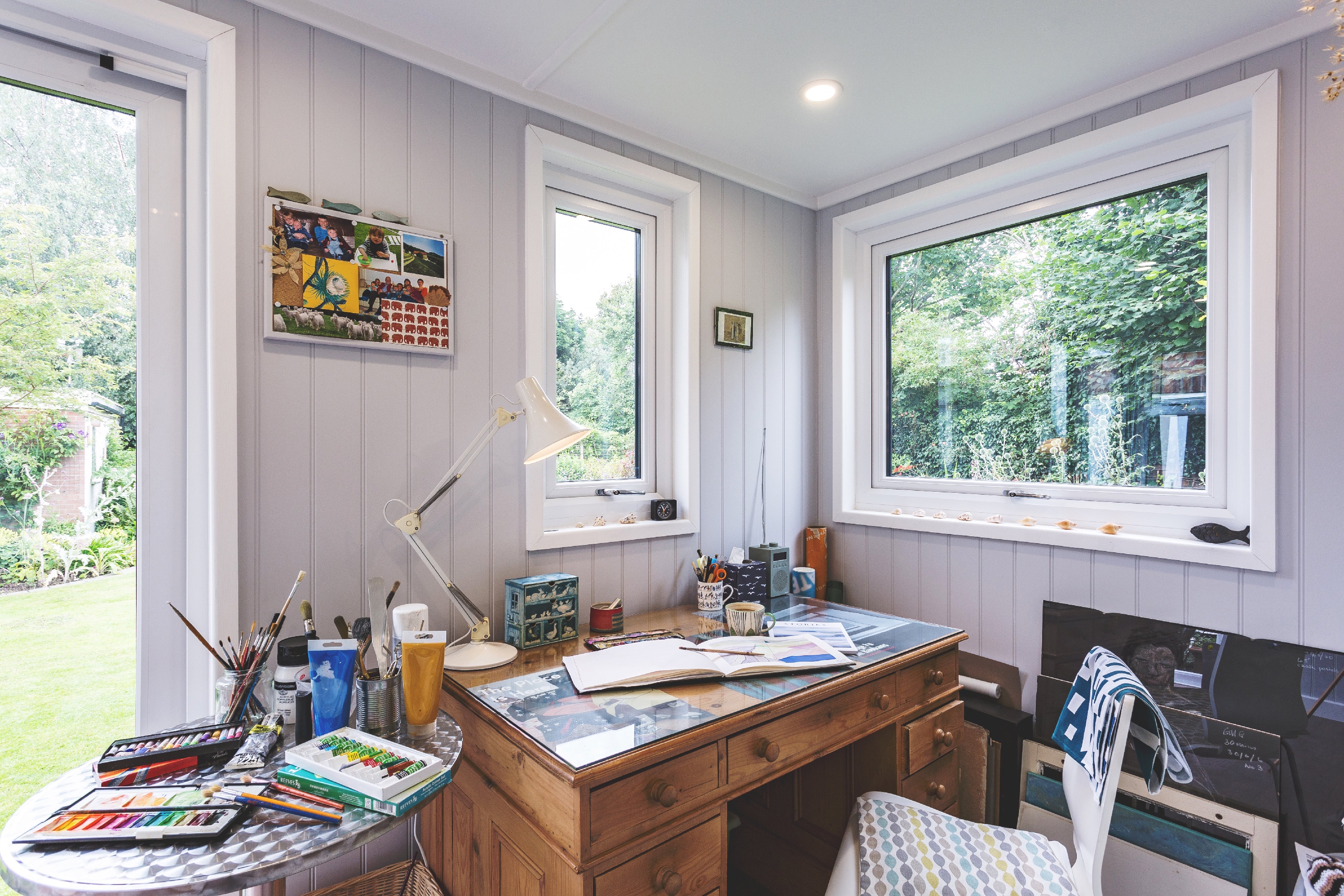 One of the earliest garden rooms was actually bought as a garden office to run a successful business from home, the owner has since retired and the building is now "The Sanctuary" – a place to escape from each other, in the nicest way! "Somewhere we can go to avoid getting under one another's feet," the owner told us.
So, yes, get a building that helps you to work from home but know that this is only the beginning of your adventure together. What you do in your Arctic Cabin BBQ hut or Cabin Master Garden building is only limited by your imagination and our customers are showing us that they have that in abundance.
We can't wait to hear about the life you live in yours.
It all starts with a phone call, an enquiry via this website, or even better, a visit to our show site just off Junction 25 of the M1.