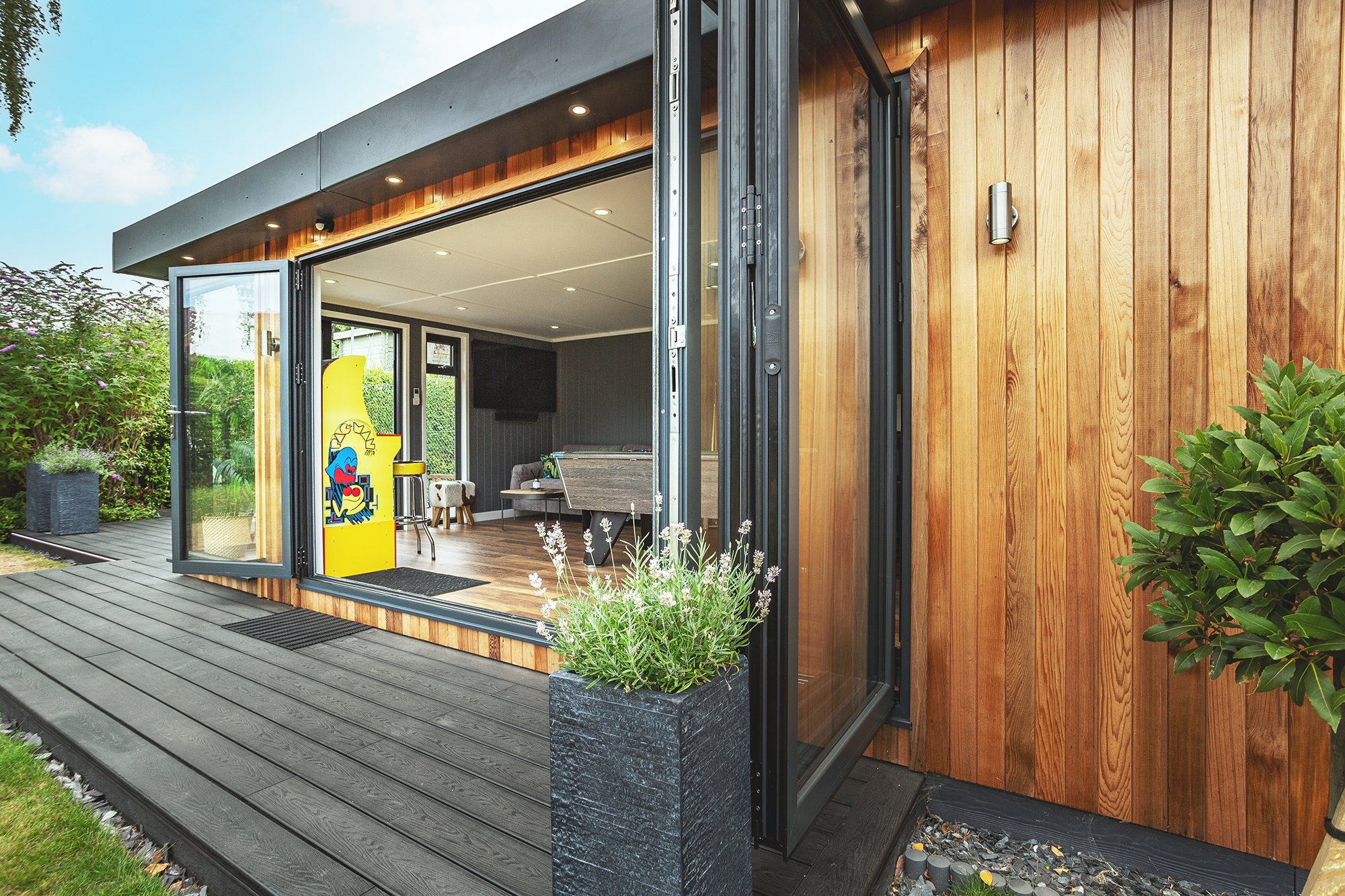 8 Genius Ways of Creating a Perfect Gaming Room in Your Garden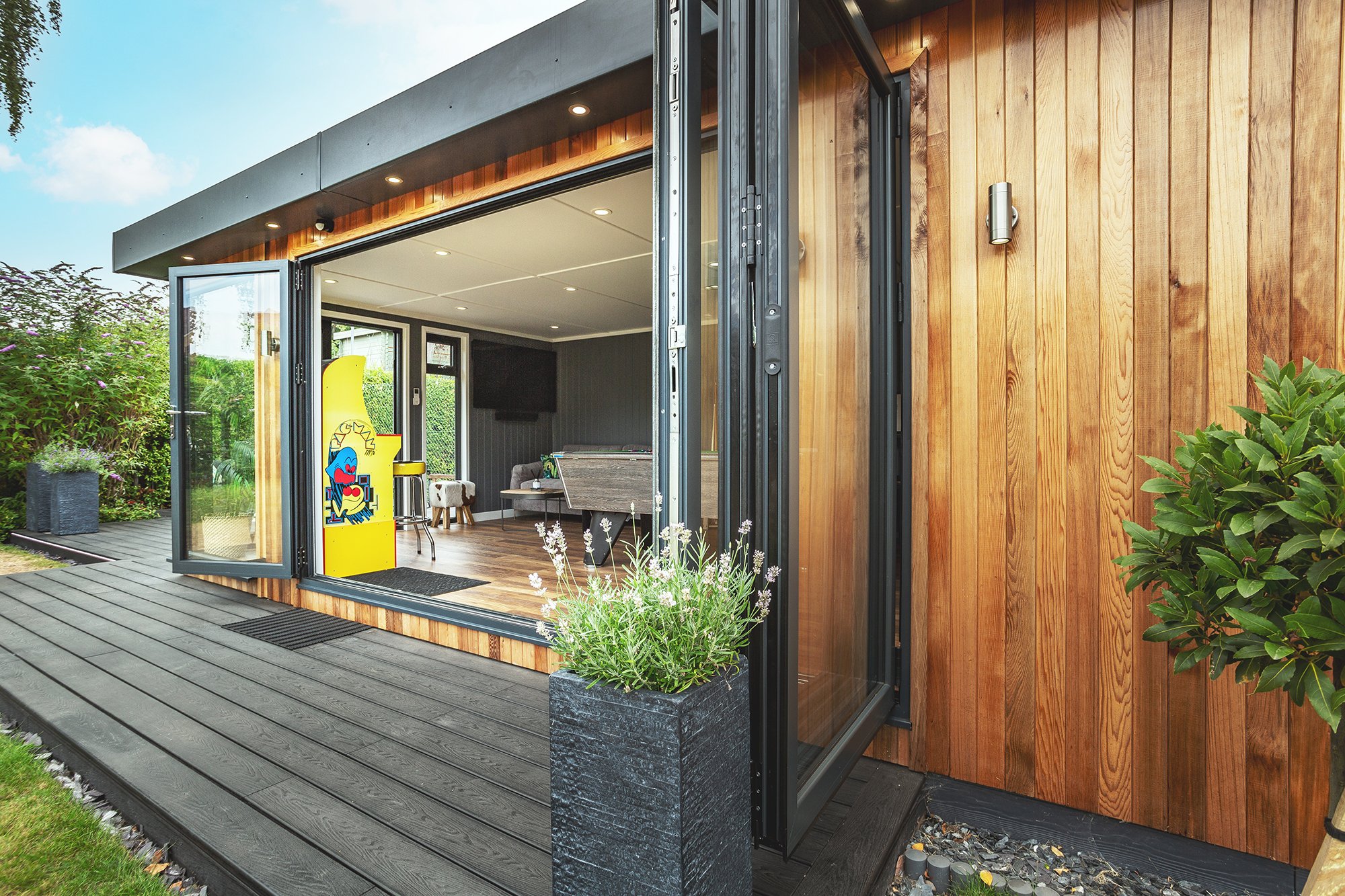 Pardon the provocative title. In essence, what we're trying to convey is that you already have that space in your garden to turn it into an indoor gaming room - there's no need to buy a new house or even build an extension.
At the moment, a lot of families are using their spare room as a gaming room, but what if your kids have their friends over and are playing and making an absolute racket?
That's where the garden gaming room comes in!
Here's a quick guide to doing just that:
Key Takeaways
Decorate your garden room so the space is comfortable for your family and their friends.
Invest in high-quality furniture and lighting to make the room inviting and comfy.
Invest in a good entertainment system, controllers, and cables.
Consider buying an air hockey table, pool or snooker table, or dartboard for extra fun.
1. Purchase A Garden Room
You may or may not know this, but you can actually buy bespoke garden rooms. These are purpose-built structures that come complete with all the necessary features, such as insulation and weatherproofing.
If you want to save yourself some time and hassle, this is definitely the route to go down.
2. Make It Comfy
You've got your gaming room, now what? Make it as comfy and inviting as possible. Invest in some high-quality chairs, bean bags, and floor cushions - you want to make sure that your kids and their friends can game in comfort.
You could also add a mini fridge for snacks and drinks - this way, they won't have to keep nipping inside the house!
Also, consider investing in some lighting (LEDs work best) and are easy to control with a dimmer switch. There's nothing like setting the scene with some effective (but nice) lighting.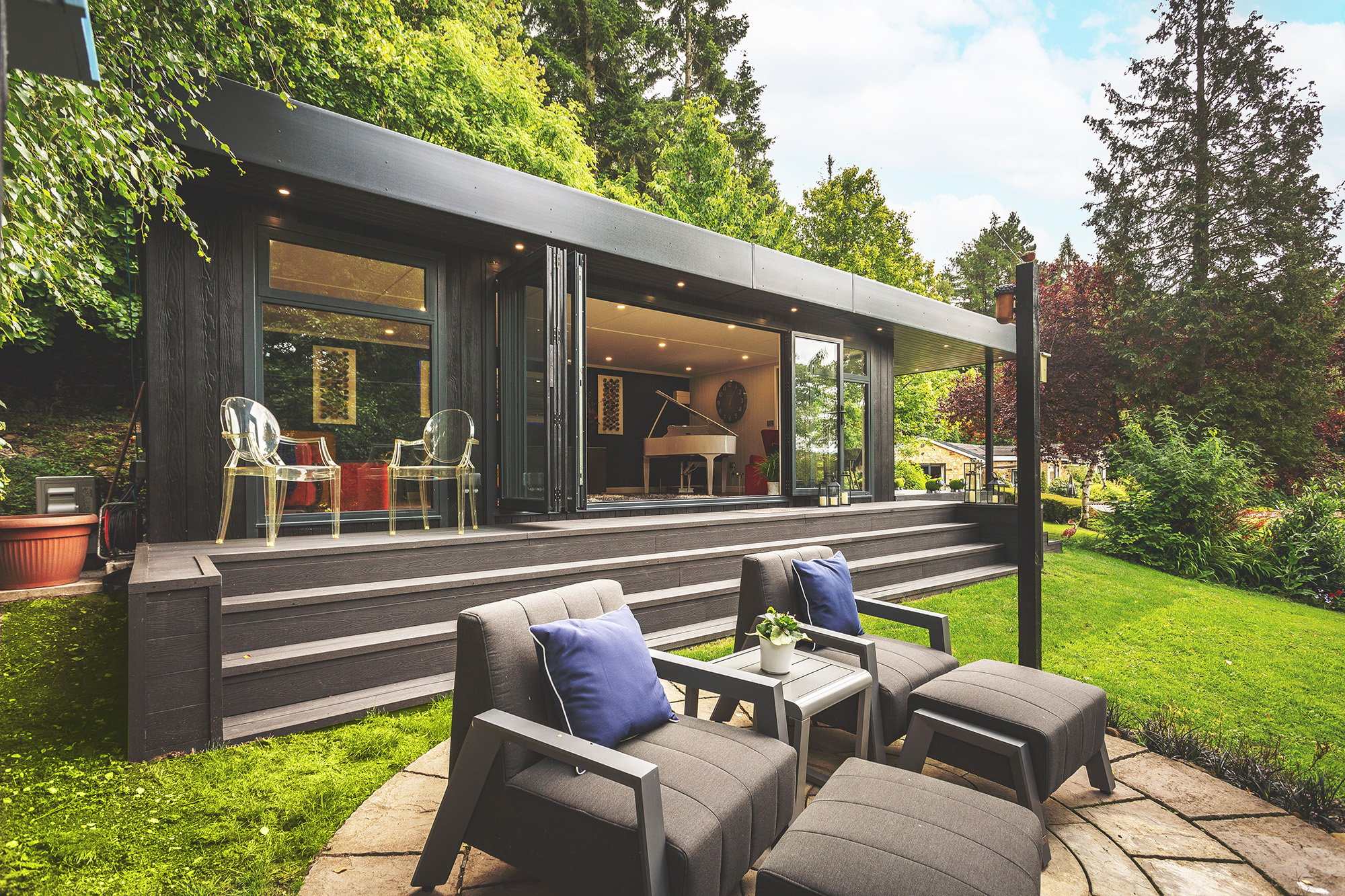 3. Installing Your Television, Sound And Entertainment System, etc
So, this is where things get interesting - installing your television, sound, and entertainment system!
At this point, you should already know what type of games you/your kids want to play and how many people you'd like to be able to use the room at any given time - this will help you to decide what kind of entertainment system you need.
If you're only going to be playing Nintendo Switch games, you might not need a massive TV. However, if you're planning on playing Xbox One or PlayStation 4 games, then you're going to need a TV that's big enough to accommodate either of those consoles.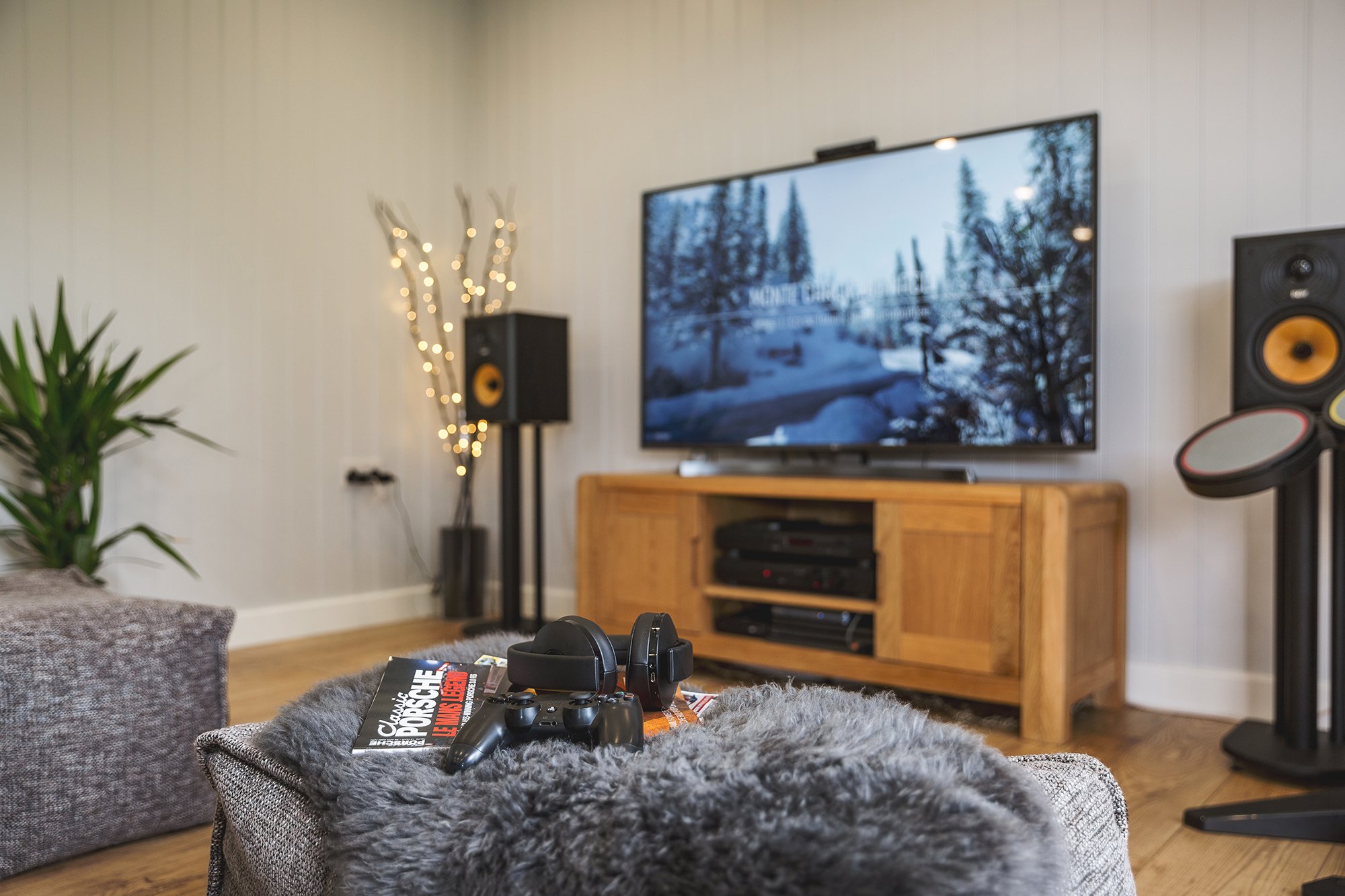 When it comes to sound, we recommend that you opt for a surround sound system because it will give you the best gaming experience and completely immerse you in the game.
If you're planning on playing console games, don't forget to buy a few additional controllers; we recommend that you buy at least two so that you can have some fun with the multiplayer games.
Finally, cables: These will connect your entertainment system to your television and controllers.
Once you've got all of your equipment, it's time to start setting it up!
If you're not sure how to do this, we recommend that you hire a professional. They'll be able to set everything up for you and make sure that it's all working properly.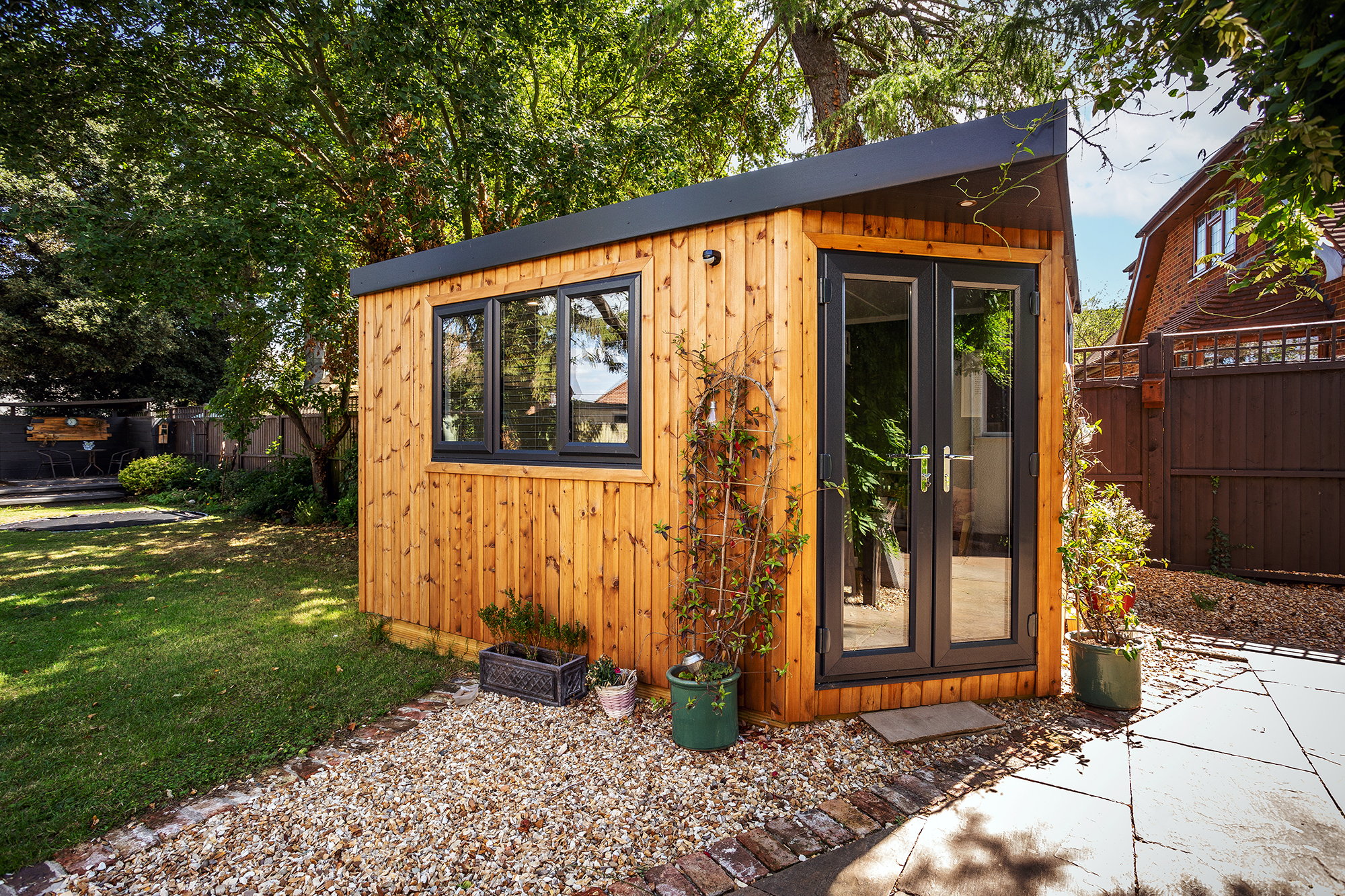 4. Pool Or Snooker
If you're thinking of having either a pool or snooker table, we're dangerously close to "Man Cave" status ;)
Again, as with the other games, you'll need to consider the size of the room and, of course, the table. The two most common regulation-size pool tables are 8-foot and 9-foot tables. (An 8-foot regulation table is 4 feet wide and 8 feet long).
5. Air Hockey Table
Who doesn't love an air hockey table?! They're so much fun!
When choosing an air hockey table, again - you'll need to think about the size of the table vs. the size of the room.
There are several sizes of air hockey tables, from tabletop models to larger versions that can be up to 90 inches long. (Most regulation-sized tables are 84 inches long and 48 inches wide).
It may also be a good idea to place the table on rubber matting to reduce the wear and tear of your flooring. Once your kids get started, they'll be spending a lot of time in there..!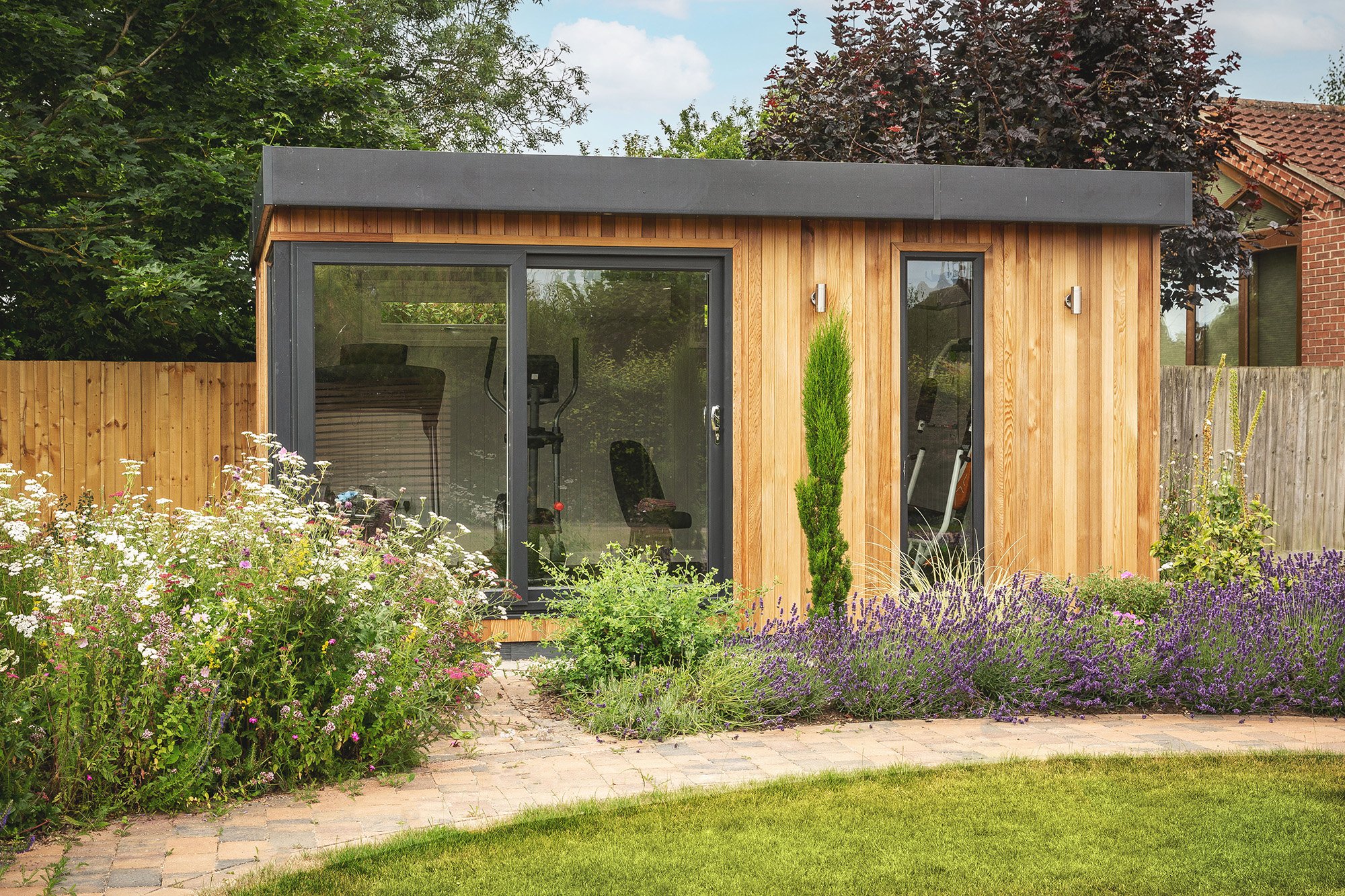 6. Dartboard
A dartboard is pretty easy to set up. You can now either buy an electronic dartboard which keeps score for you or the classic style which is a traditional bristle board.
When deciding where to put the dartboard, make sure that the wall behind it is smooth. This will help to prevent the darts from bouncing off and hitting something else.
You should also make sure that the area around the dartboard is clear. This will give you plenty of space to throw your darts without worrying about hitting something else.
The final step is to hang the dartboard. Something to think about: whether you're using steel or soft-tipped darts, be mindful that they are likely to leave marks in the wall surrounding your board - we'd recommend either a board cabinet or some form of surrounds to protect the wall to protect it because, yes - even the soft tipped darts leave little indentations behind…
If you are thinking of keeping expensive gaming equipment in your garden room, it's important to make sure that the area is secure.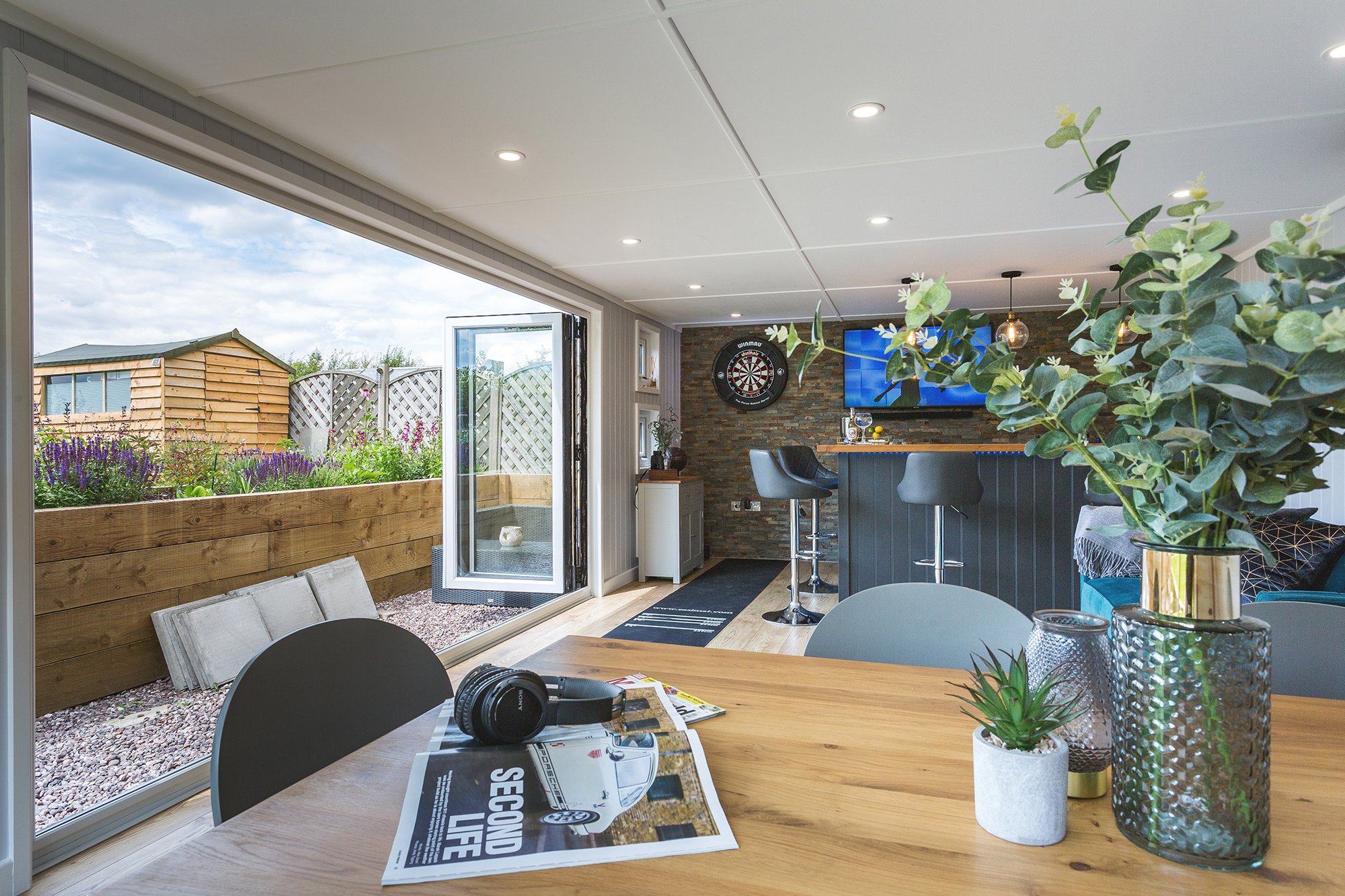 7. Security
Invest in a good security system such as an alarm and possibly internet CCTV cameras. This will help to deter potential thieves from entering your property.
Also, lock any doors or windows when the gaming room is not in use. This will help to prevent people from entering when no one is in there.
8. Hang Some Memorabilia
If you have quite a sporty family or if you are a big fan of a certain sports team or game, you may want to hang some memorabilia on the walls as decoration. It could be anything from signed sweatshirts, limited edition figurines, posters, or even mini arcade cabinets!
This will both help add a personal touch to your gaming space and make it look more inviting.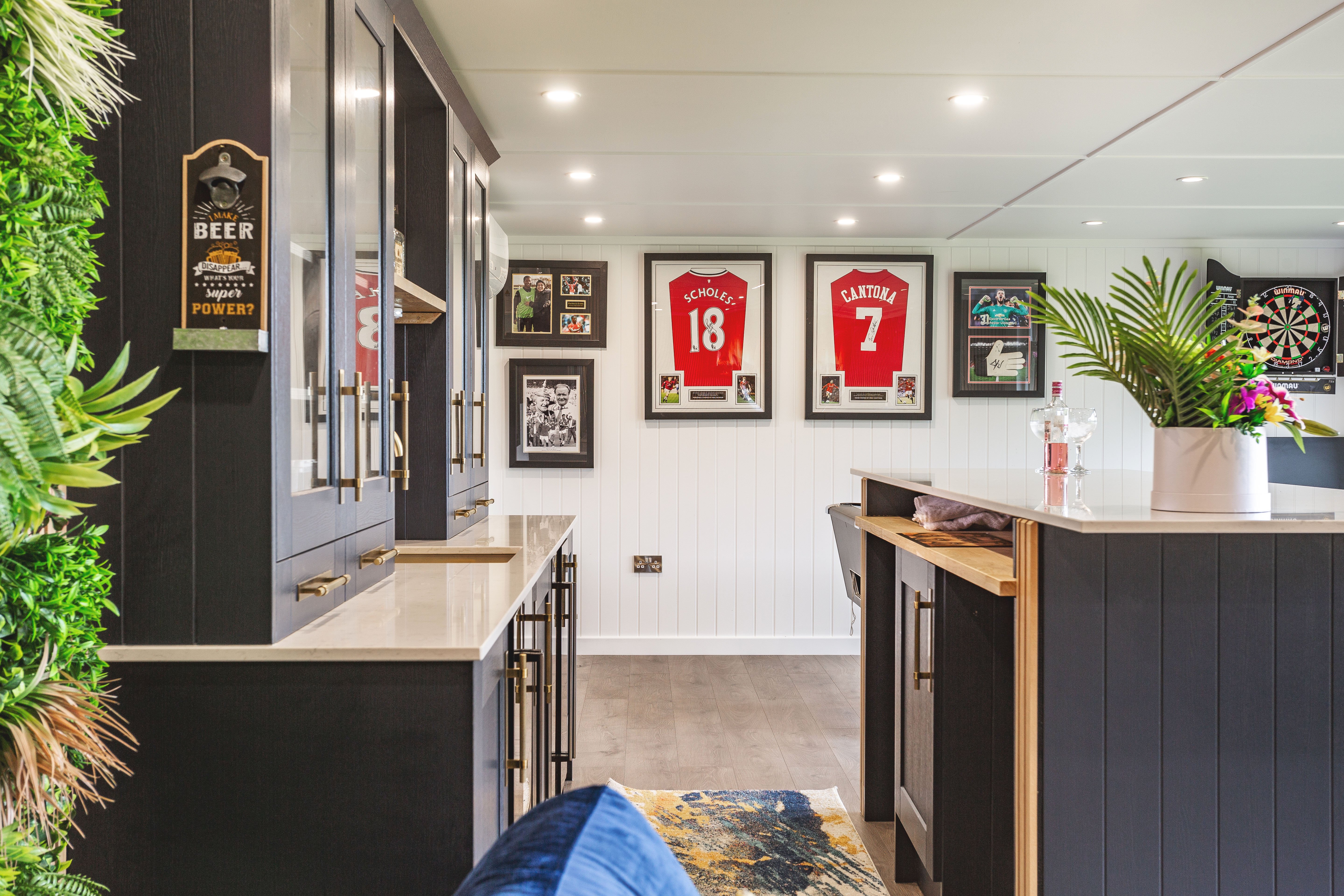 Enjoy Your New Games Room!
You've now reached the end of our guide on how to turn a garden room into a games room. All that's left to do now is to enjoy your new space!
We hope that this guide has been helpful and that you're feeling inspired to create a games room of your own.
If you have any questions or need some more help, then please don't hesitate to contact us.
We'll be more than happy to assist you further.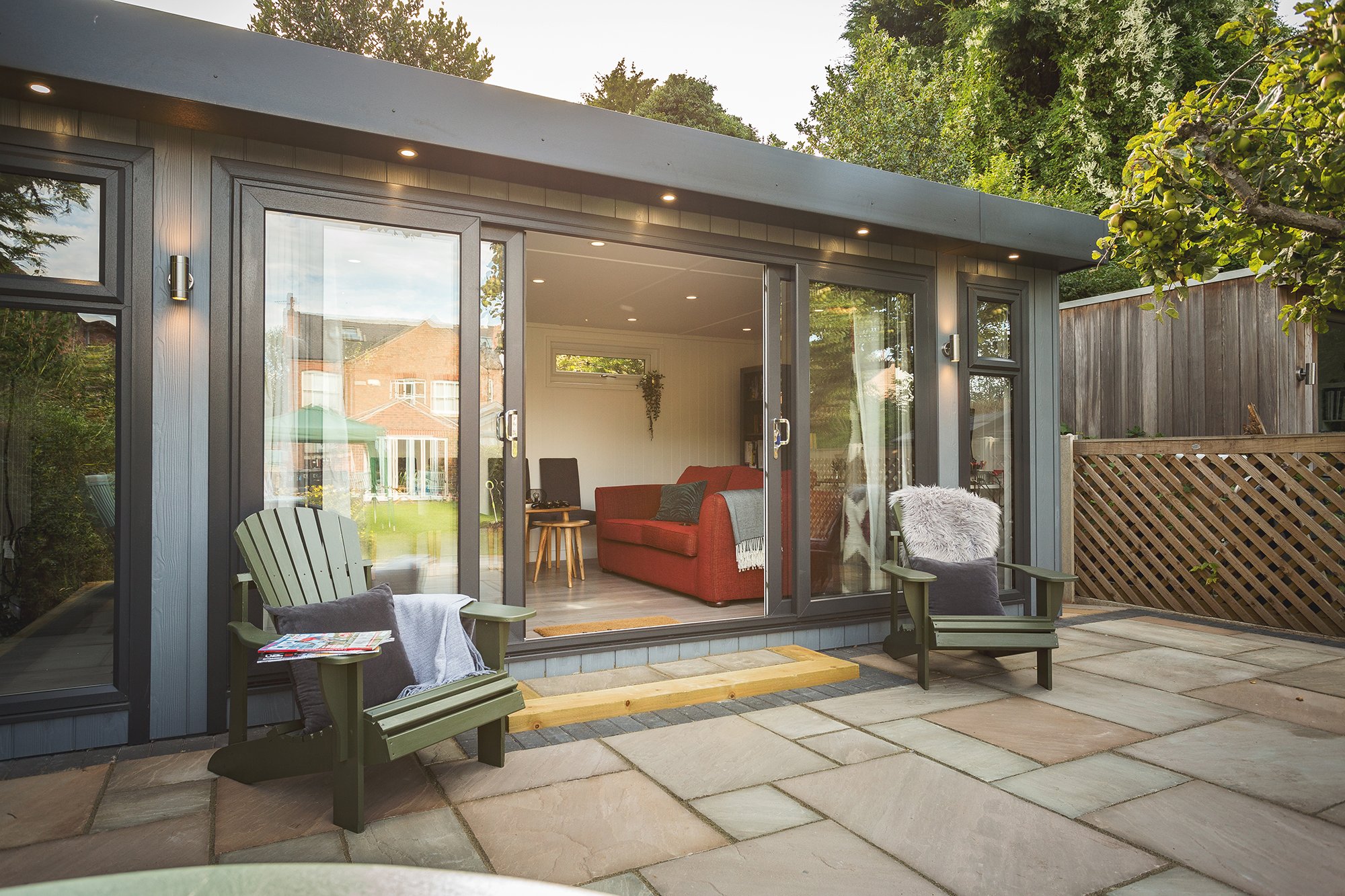 FAQs
Do you need additional power points for a games room?
Not necessarily. It might be a good idea to use surge protectors to keep any equipment safe from electrical spikes and surges.
What kind of furniture do you need for a games room?
You'll want some comfortable seating so that people can relax while they're playing games. Bean bag chairs, recliners, and couches are all good options. Sturdy tables, machine-washable textiles, and anything hard-wearing would work best.

What should you consider when buying equipment for a games room?
When buying gaming equipment, it's important to think about the size of the room and the type of games that you plan on playing. You should also consider how many players will be playing at any one time, as this will determine the number of controllers and consoles that you'll need. Finally, make sure that you buy a good quality sound system for the best gaming experience.
In Summary
We hope this guide has been helpful in helping you create your perfect gaming room in your garden.
By following our tips and advice, you'll be sure to create a space that will provide hours of fun and entertainment for all the family.
Good luck!