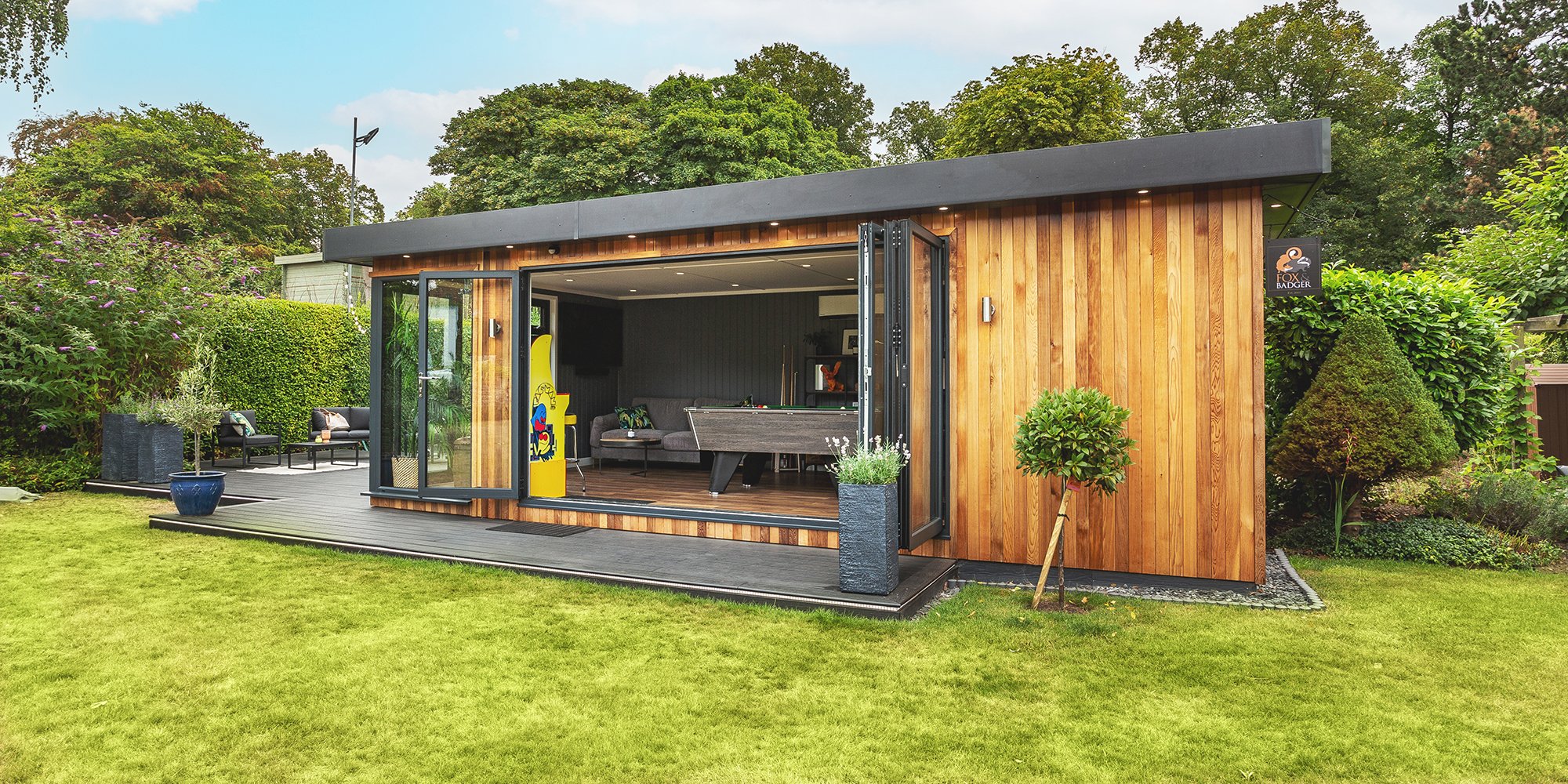 Garden Room Boom – Can I Build A Garden Bar, Office Pod Or Zen Den At A Listed Property?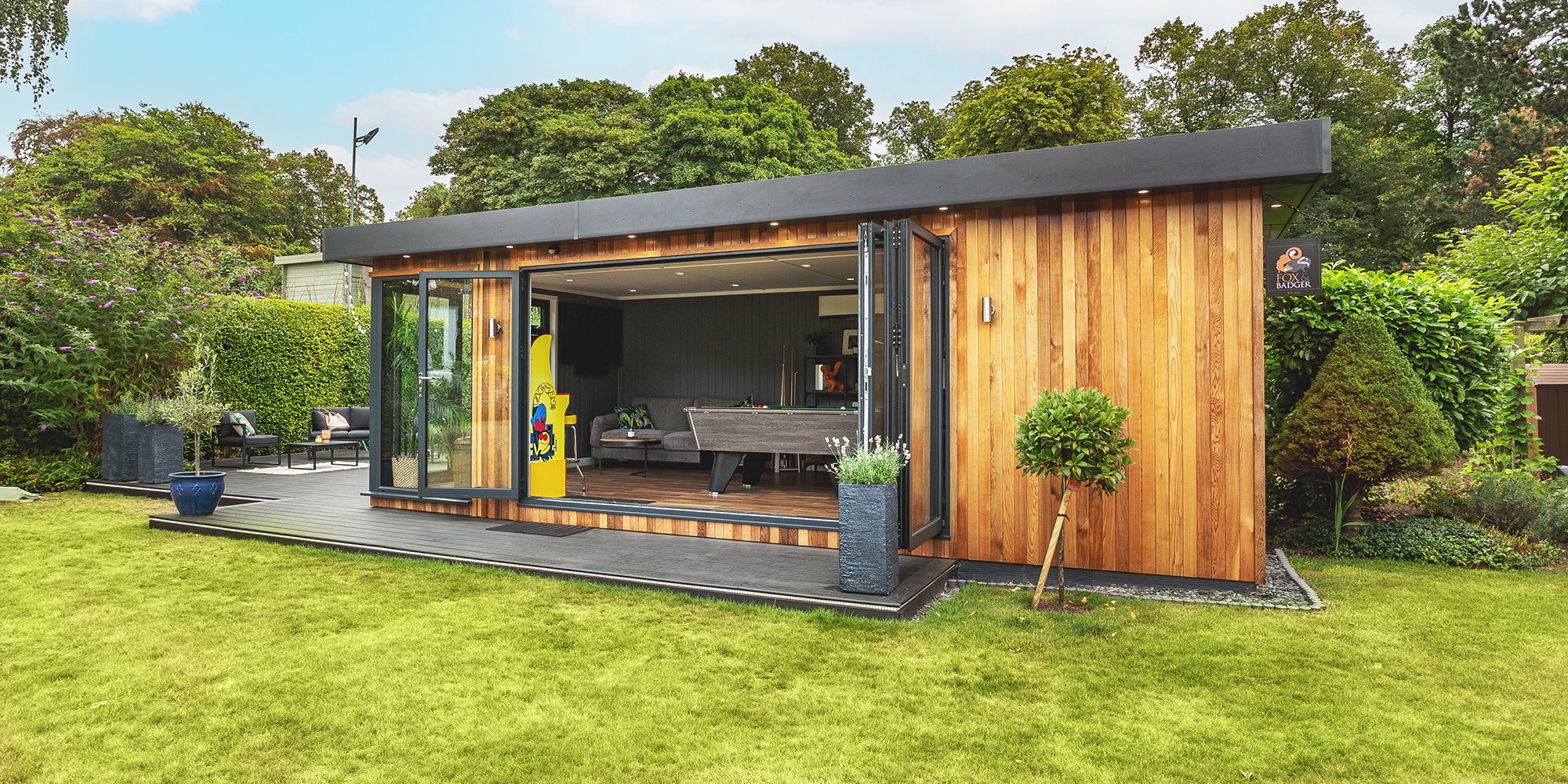 You own a listed building? Firstly – sincere congratulations.
You live in one of the country's most characterful houses and if those walls could talk - what stories they would tell!! For many, the idea of a listed building conjures up imagery of beautiful, ancient castles, stately homes or mansions set in sprawling acres of land, but most listed buildings are not publicly owned. Many are like yours – a family home. Indeed, according to Historic England (formerly English Heritage), the vast majority of historic buildings under its care are privately owned – and you live in one of them - what an amazing privilege!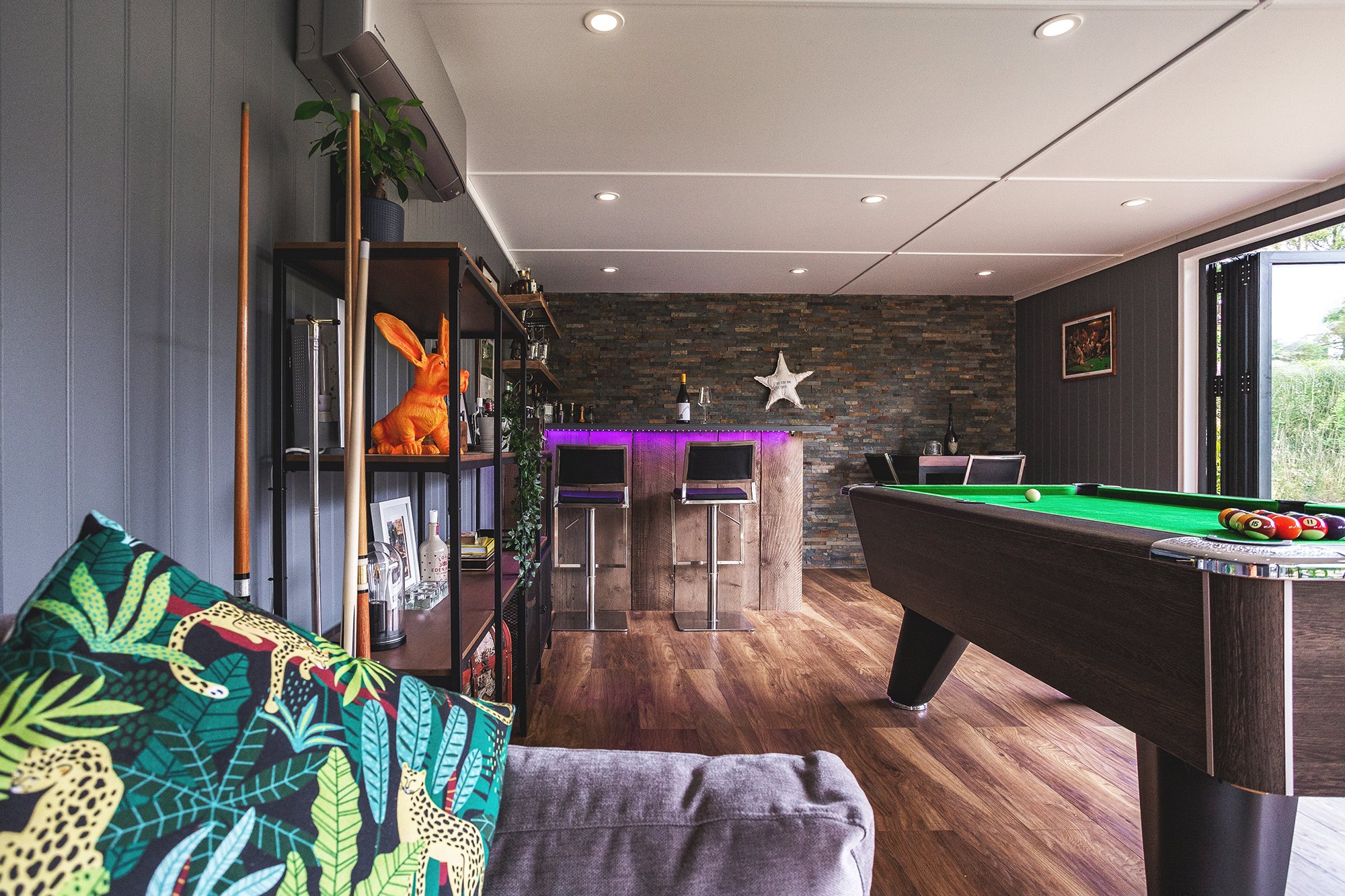 With this great privilege though, comes great responsibility.
You'll know only too well the obligations that come with taking on a property like yours – as a friend who owns a village manor says, "you don't own the house and its history, you belong to it. You are merely the steward of this chapter of its story." Steward or not, those of us that appreciate historic buildings are grateful for the love and care (and money - let's be honest) that you pour into these legacy houses for the good of the nation and future generations. Thanks!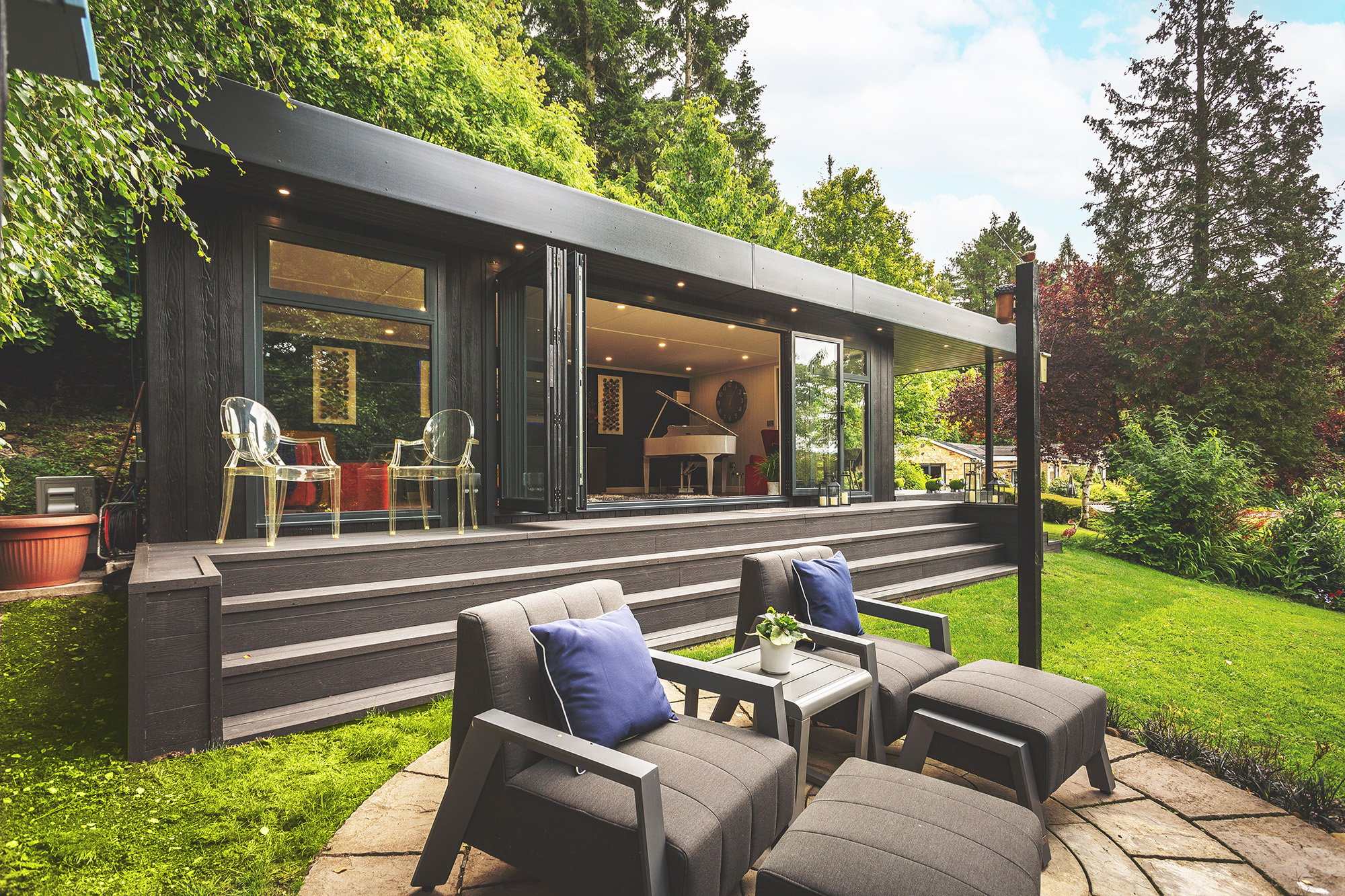 The Desire To Personalise Your Home VS Listed Building Compliance
While you may be restricted in what you can do, you'll want to personalise your home for you and your family, just like the owner of any property. Unlike most homeowners though, adding an extension, converting the attic, or even installing a new kitchen can be fraught with regulatory obstacles.
When a building is listed, it is not a preservation order! Listed status does not prevent change, it's not like an architectural time capsule frozen in time, but it ensures any change is in keeping with the house. Listed building consent must be granted for you to make any changes which might affect your home's special heritage interest!
The older a building is, the fewer surviving examples of its kind exist, and the more likely it is to be listed - but you can still add your personal signature to your home!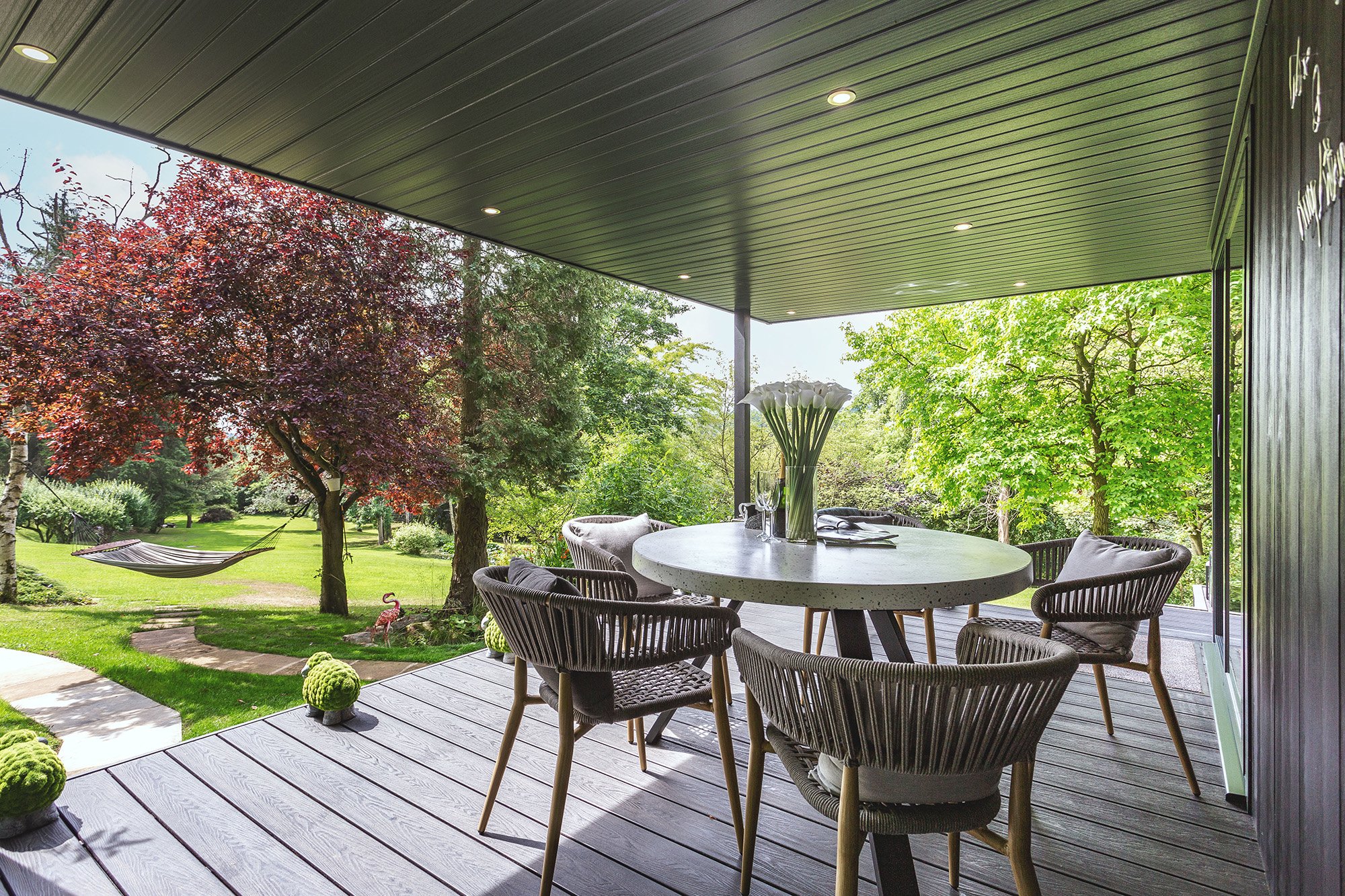 Over Half A Million Listed Buildings In The UK - You Are Not Alone
The majority of buildings built before 1700 (which survive close to their original condition) are likely to be listed, add to these most buildings built between 1700 and 1850, a fair selection of buildings built after this, and even some constructed since 1945. Do the maths! You can get a good sense of how many homeowners find themselves subject to the listed building restrictions and regulations.
It's hard to put an exact number on it due to the intricacies of the listing process and the range of buildings that are listed - from Windsor Castle to London's Abbey Road Studios, from over 500 pigsties to over 14,000 places of worship … and then there's your home!
That's a lot of people looking to put their stamp on their home – just like you.
Lots of precedents! As always success leaves clues.
Given the restrictions placed on the listed building itself, many owners have turned their attention to the garden.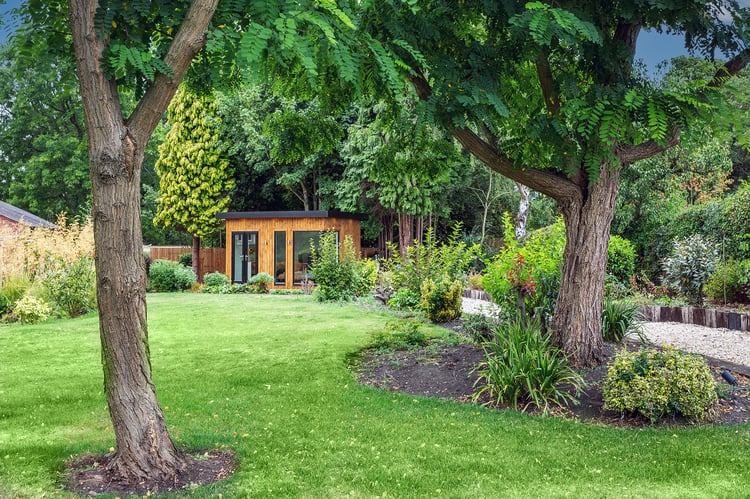 The Garden Room Boom – Are Garden Buildings Exempt From Building Regulations?
Well-established houses come with well-established, mature gardens – full of character. Perfect for a garden room!
One of Cabin Master's fitters, at an installation, was introduced to an oak tree that was described as "officially a veteran" – this means it is between 150 and 300 years old (a mere sapling compared to ancient oaks that are 400+ years old). How wonderful to own such a tree. I'd want to just stare at it all year round!
That's the thing, isn't it? The gardens of listed houses are there to be enjoyed, all year! I remember as a child the joy of being on the top deck of the bus and being able to peer over the wall and into the garden of a local manor, fascinated by how it changed week after week through the seasons.
From the bulbs first bursting through the soil and trees starting to bud in springtime; the well-tended lawns, rose bushes, and flower beds that come to vibrant, colourful life in summer; to the glorious multi-colour spectacle of Autumn – every season is a gift!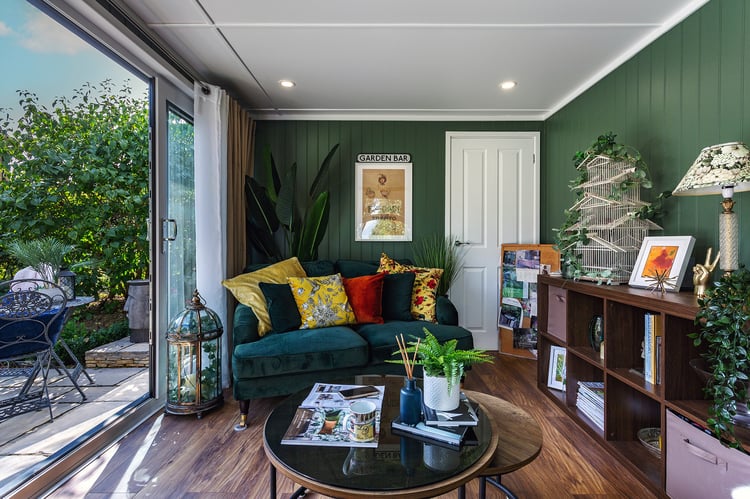 Wooded gardens display a range of autumn hues, from burnt oranges to mustard yellows to glowing ember reds – the garden is a joy at the back end of the year, and where better to enjoy tramping through falling snow than the feature-filled landscape of the garden of a listed home. Many owners miss out on some of the seasonal beauty of their garden though because, well, it gets a bit nippy!!!
The ability to enjoy the garden for longer is one of the key selling points of a garden room. A Cabin Master owner once told me that the most mature and interesting part of their garden can't be seen from the house, and in winter it was too cold to enjoy for long when it was at its beautiful best. Stomping through frozen, fallen leaves to get to the heated cabin and watching falling snow cover the trees from the comfort of their cabin (behind a full-length double-glazed bi-fold door!) has extended the season they can enjoy the garden.
And the good news …
For most properties, Garden rooms do fall within the scope of permitted development.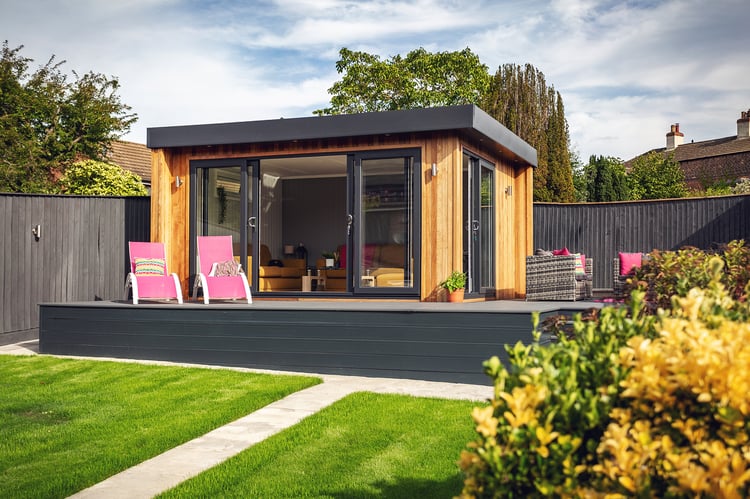 So, Is Planning Permission Ever Required To Build A Garden Room On A Listed Building?
There are nuanced challenges that owning a listed building can present though - alterations must enhance and improve the original character of the property. For a garden room, planning permission will be required to build any structure in the curtilage of a listed building (the land immediately surrounding it) and, as this includes adjusting ground levels and creating a paved area, you should wait until you've been granted planning permission before beginning ground preparation for a garden room.
Beyond the curtilage, rules usually do not apply to the garden. In most cases, garden rooms, even in the grounds of a listed building, fall within your permitted development rights but there are exceptions. We have Garden Rooms for many owners of listed properties.
According to Historic England, nine out of ten planning applications (90%) are successful. Many listed buildings have architectural influences and features from more than one era, this adds cultural interest to the property and emboldens the case to be permitted to make adjustments now, providing they add and don't detract from the building's historic appeal.
Like your property is unique, any adjudication in terms of planning will be too. The property's history, heritage, location, community viewpoints, special or unique features and any previous changes to the property will be considered before any decision is made.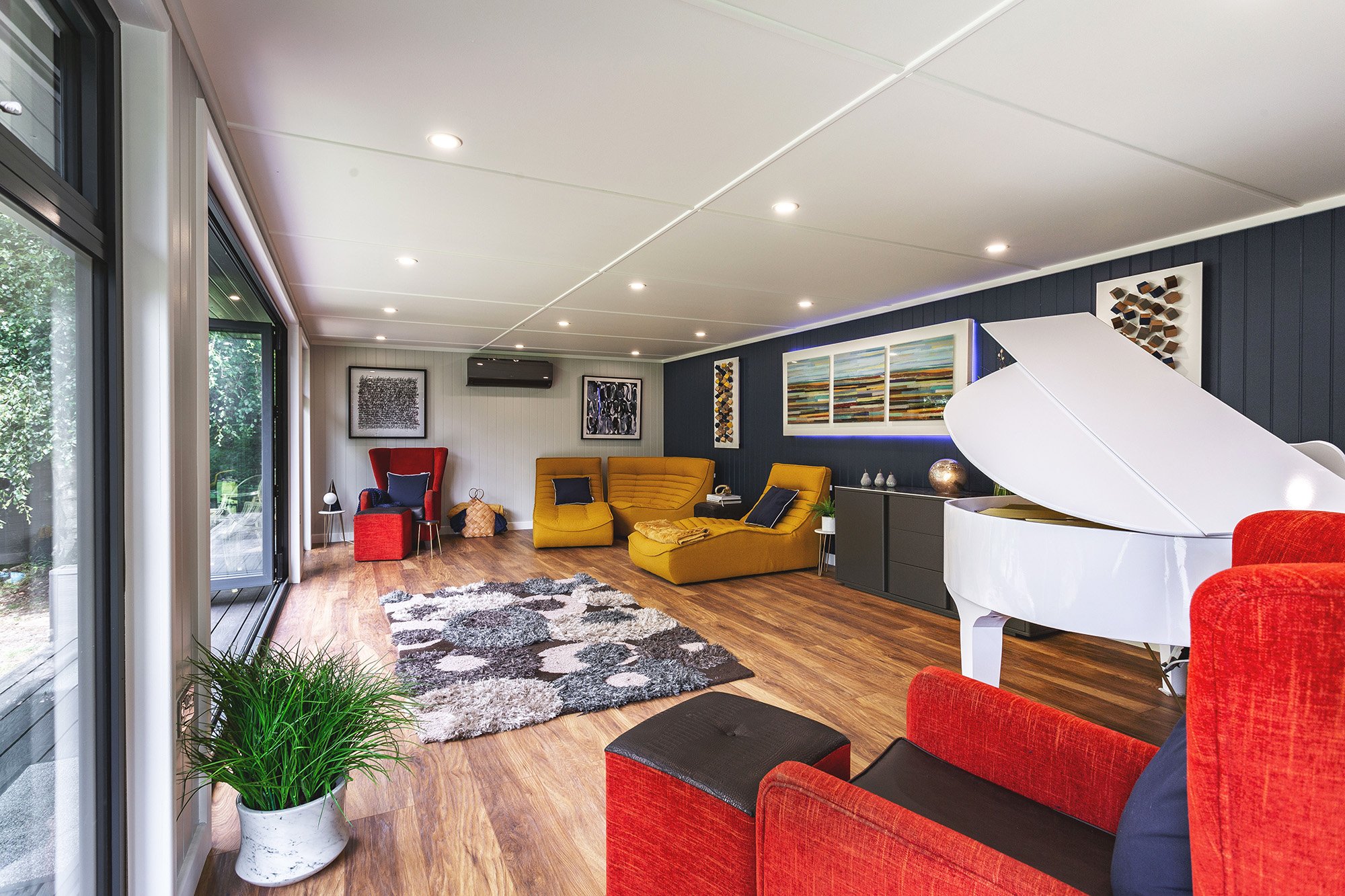 It's Not Just Houses, Garden Features Can Be Listed
In many cases, the gardens of listed properties will contain features which are also listed. So, don't go uprooting trees, demolishing walls or removing gates until you get the green light! Ironically, given the context, there are no UK-wide 'set-in-stone' rules about what can and cannot be changed without prior consent. One authority's red line is another's grey area and often it can be at the discretion of the authority's Conservation Officer.
Helpful, right?!
Thankfully, at Cabin Master we can work with you to draw up designs that anticipate and mitigate any potential barriers to the installation of a garden room! We are on your side, and in our experience, the planners are too.
Think of it this way, many of the country's iconic and historic buildings would have long since fallen into disrepair were it not for the investment of time and money from homeowners like you. As long as it doesn't detract from the essence of the property, It would be pretty churlish to not permit you to build a garden room that allows you to enjoy a return on your investment. Conservation Officers tend to see this and have even acknowledged that a sympathetically designed garden cabin can add to the character of a garden.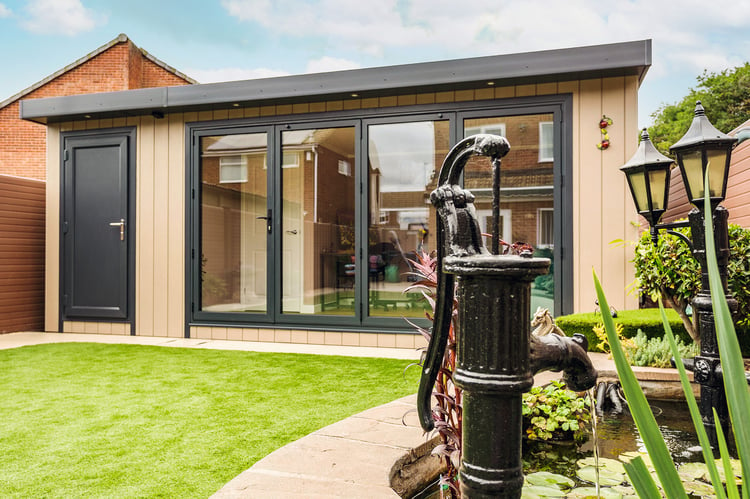 Will I Need To Apply For Listed Building Consent For My Garden Prosecco Bar?
Depending on whether your property is Grade 1, 2 or 2* listed, you may need Listed Building Consent - for instance, if the proposed garden room is an extension to the original building, or falls close to outbuildings and any walls built before July 1948. As you've read, a garden room near other listed garden features, fences, gates and trees, etc, could also attract the need for listed building consent.
Fortunately, by their nature, garden rooms tend to be built away from your house (otherwise you may as well enjoy your garden from your living room!) and not close to trees or historic walls! So, most garden rooms fall within permitted development.
Either way, together, we can design a building that sympathetically accommodates any listed features in your garden to avoid compromising its character. Over a decade ago, our sister company Arctic Cabins installed a BBQ Cabin next to Alnwick Castle's world-famous Poison Garden and it stands today as a reminder of what can be achieved within the grounds of a listed property.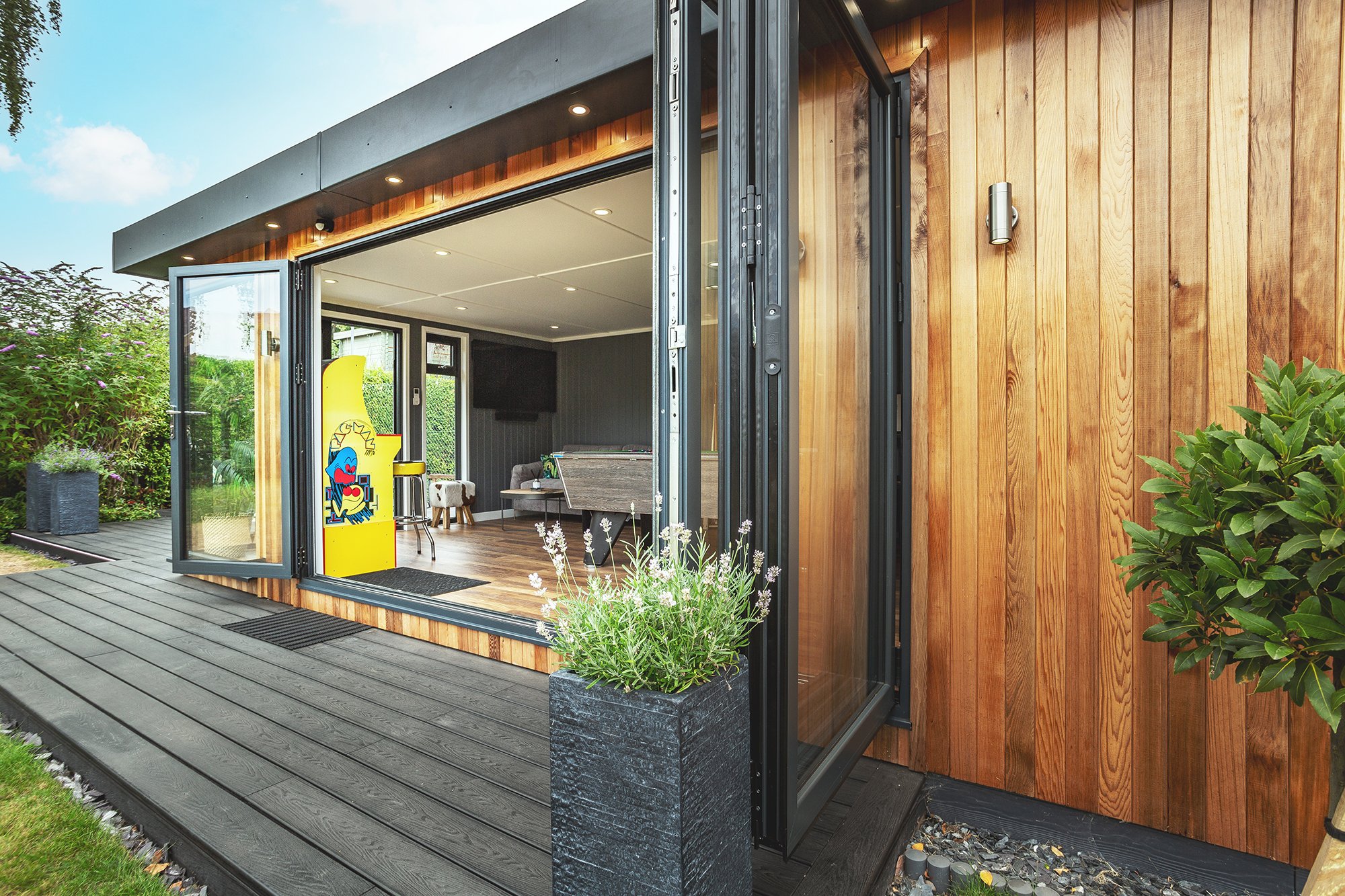 The Next Step
A really good way to get a feel for planning consent in your area is to take a drive around, and look out for neighbours who have completed similar projects. Asking these neighbours what their experience was like will give you a good idea about what is permissible.
After 'scoping' your neighbourhood, it's a great idea to find out about compliance for your specific garden room design and your (often) unique garden layout. At Cabin Master we will provide you with comprehensive design drawings for your garden room, just call us to discuss what you are envisioning. We will work with you to create designs that match both your needs and fits properly within your allocated space. We will also undertake a virtual or in-person site assessment to make sure everything will work as planned.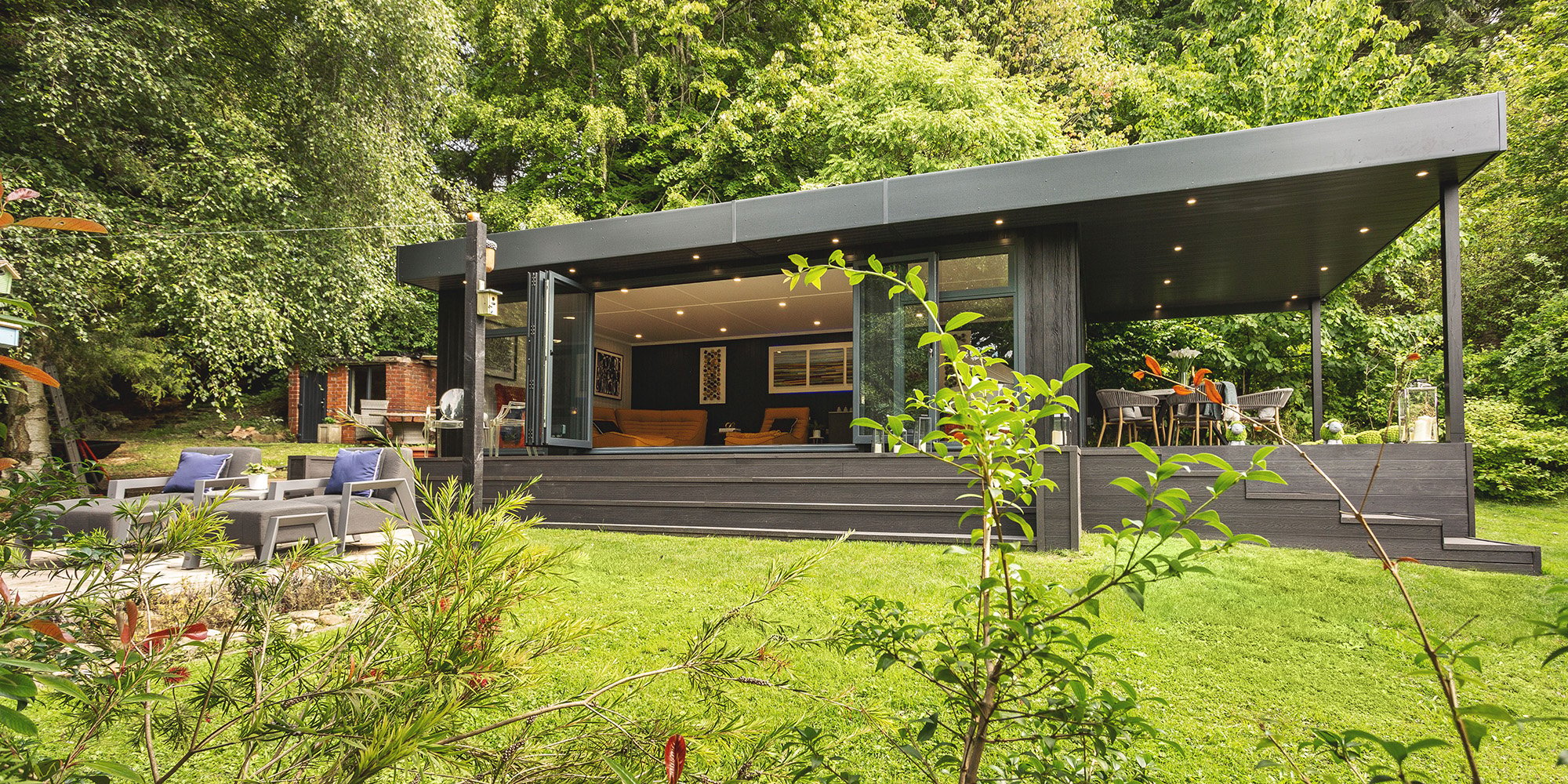 The Listed Building Consent Application Process
You can apply to every authority in England and Wales online using The Planning Portal Website, where you will also find resources and advice to help bring your dreams to life.
Cabin Master have designed many buildings for installation within the grounds of listed buildings and will support your application by creating 'scaled' drawings which you can submit with your planning application.
A successful outcome is dependent on a professional garden room design company having your back! At Cabin Master our passion is helping you realise your vision.
Our customers soon discover, when it comes to a garden room, owning a listed building is not an obstacle – it's an opportunity. Be flexible, be creative, be bold!
The architects and designers of your home, way back in the day, and those that have made alterations to it through the ages, clearly had a grand vision. As well as the responsibility to maintain the heritage of the building, you owe it to them to carry on that tradition of bringing grand designs to life.
To find out more about garden room planning permission, download our free Ultimate Guide To Garden Rooms. Cabin Master's eBook is full of useful advice and tips to help you enjoy the full potential of garden rooms and transform your property. Click here for your copy.