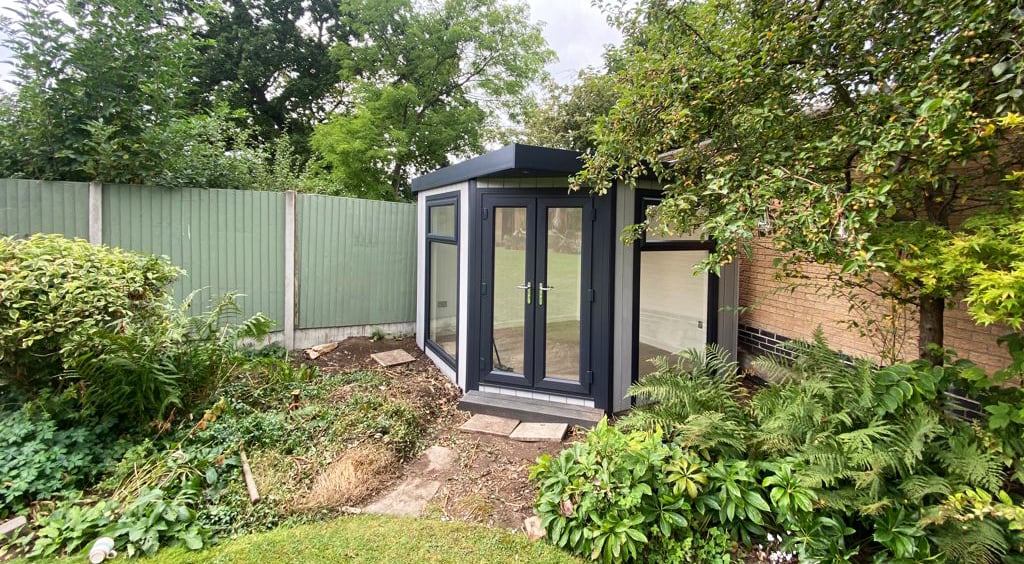 4 Garden Room Ideas For Smaller Gardens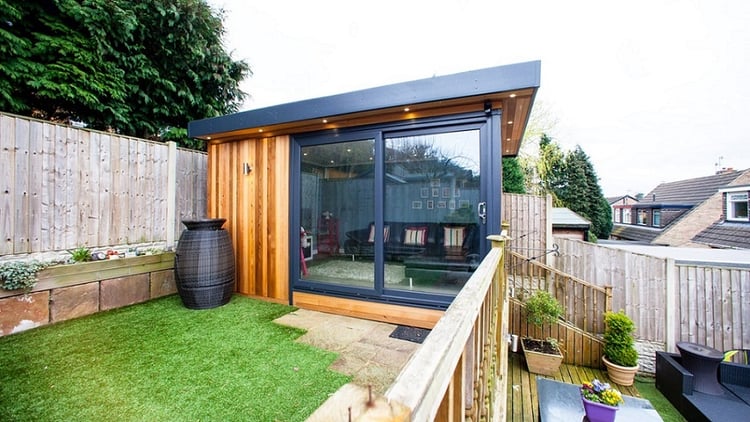 Interested in a garden room and have a small garden? Fantastic news! You don't need an enormous garden to take advantage of the extra space and convenience offered by a garden room. We have designed some great garden rooms for small properties. In fact, most of our customers own average sized gardens and properties. The key is to make creative use of space you have, but you don't start with the space when planning your garden room. Start by deciding what you want the garden room for and work back from there.
To get your imagination going, here are a few of the most popular garden room ideas for small gardens:
1) Summerhouse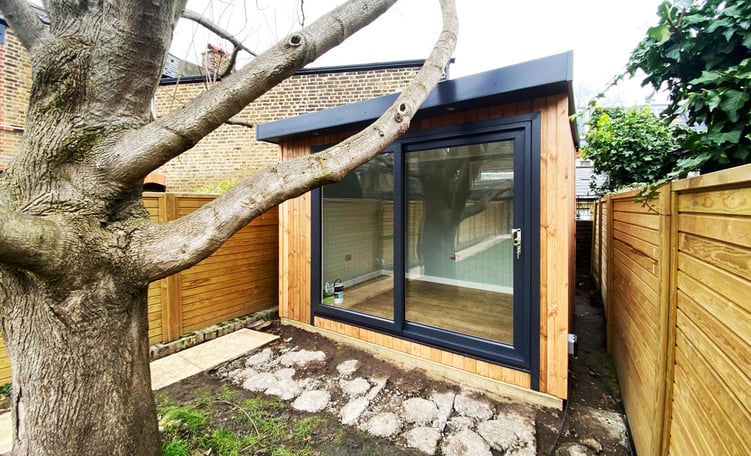 A lovely timber garden room can be fitted into almost any garden. The garden in the picture above is one we designed last year for a retired couple. With double glazed windows, as well as being fully insulated, the garden room provides a welcome retreat at all times of year. This particular room is a Redwood build, which has a beautiful, timeless aesthetic that is full of character & charm. It's also strong & hardy, due to it being slow grown in the cold Scandinavian climate, the knots of the wood grow closer together which creates a stronger, more stable timber that won't twist or warp time.
2) Corner Annex
This attractive garden room makes full use of a very restricted garden plot. The layout means that the garden room can be used for multiple purposes, including storage, a garden office or breakout room. With 20 years experience in designing, manufacturing and installing garden buildings throughout the UK, you can trust Cabin Master to deliver the perfect space for your garden.
Just about any size of property can benefit from a garden room. Dozens of examples of our compact garden rooms are on display at our show site near Nottingham for you to take a look at. No appointment is necessary, so pop by for a visit.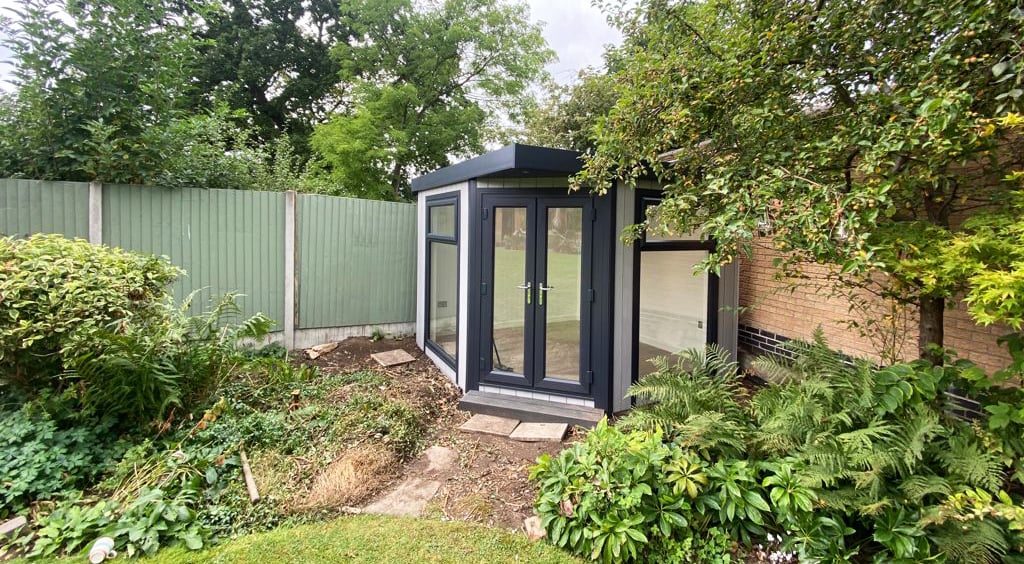 3) Garden Office
Rectangular garden offices are extremely adaptable and provide an enviable amount of internal space in even the smallest buildings. The example above was designed for one of our clients as a professional treatment room in the garden of their suburban semi. It features large windows, luxury wooden floors and plenty of light.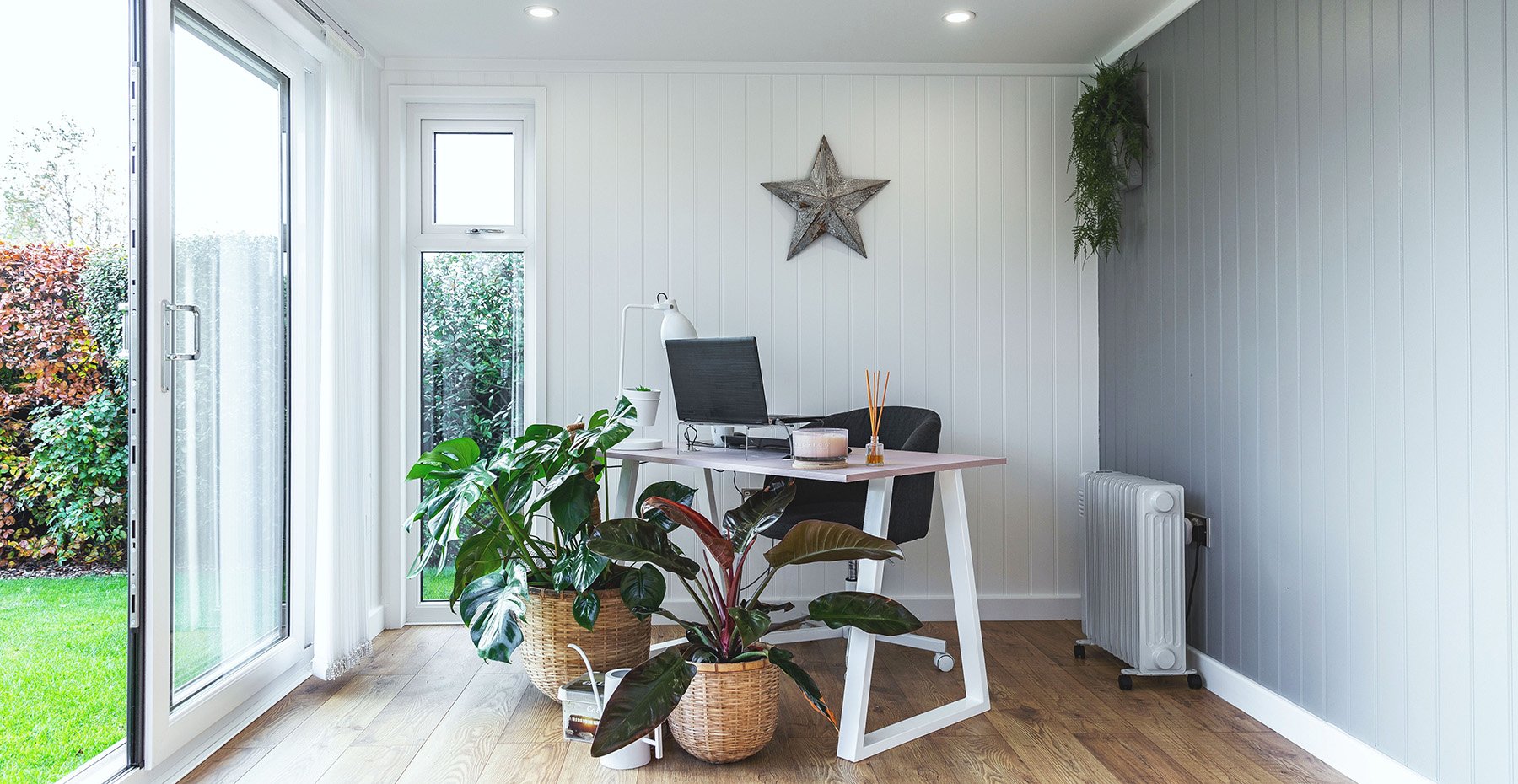 4) General Purpose Garden Room
The image below shows how we have adapted the same basic layout for even smaller spaces. This garden room is used as relaxation room and occasional workshop, but could just as easily be enjoyed as an office or art studio. With sizes starting from 4m² & as all our buildings are bespoke, and we work on small increments of 10cm, we can make a building work in virtually any space.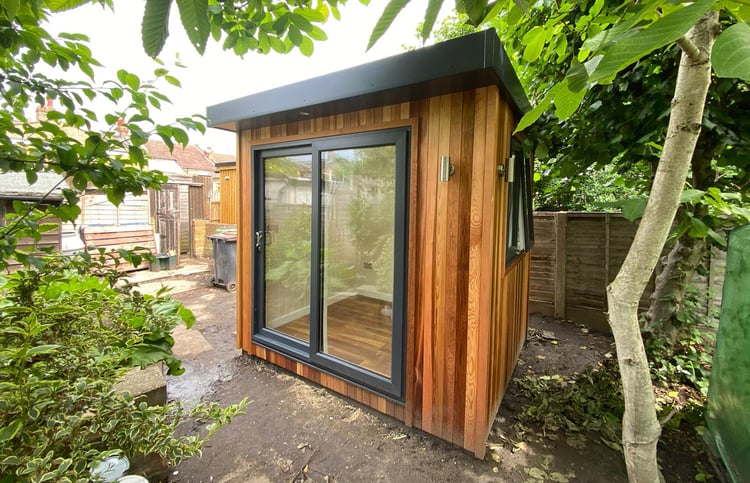 Affordable Quality For Gardens Of All Sizes
At Cabin Master we design unique garden buildings to help homeowners get more enjoyment from their gardens – whether you have extensive grounds or just a few metres of lawn. For more garden room design ideas, please download our Ultimate Guide to Garden Rooms. This free guide is a comprehensive resource for anyone serious about investing in a garden room, covering topics such as building materials, budgeting, construction and layout. Click here to request your copy.