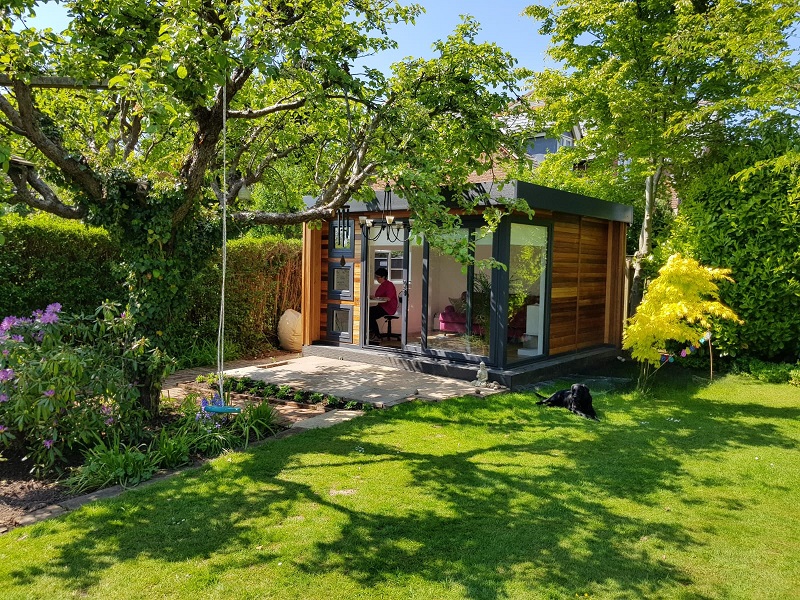 Why Every Woman Should Consider A She Cave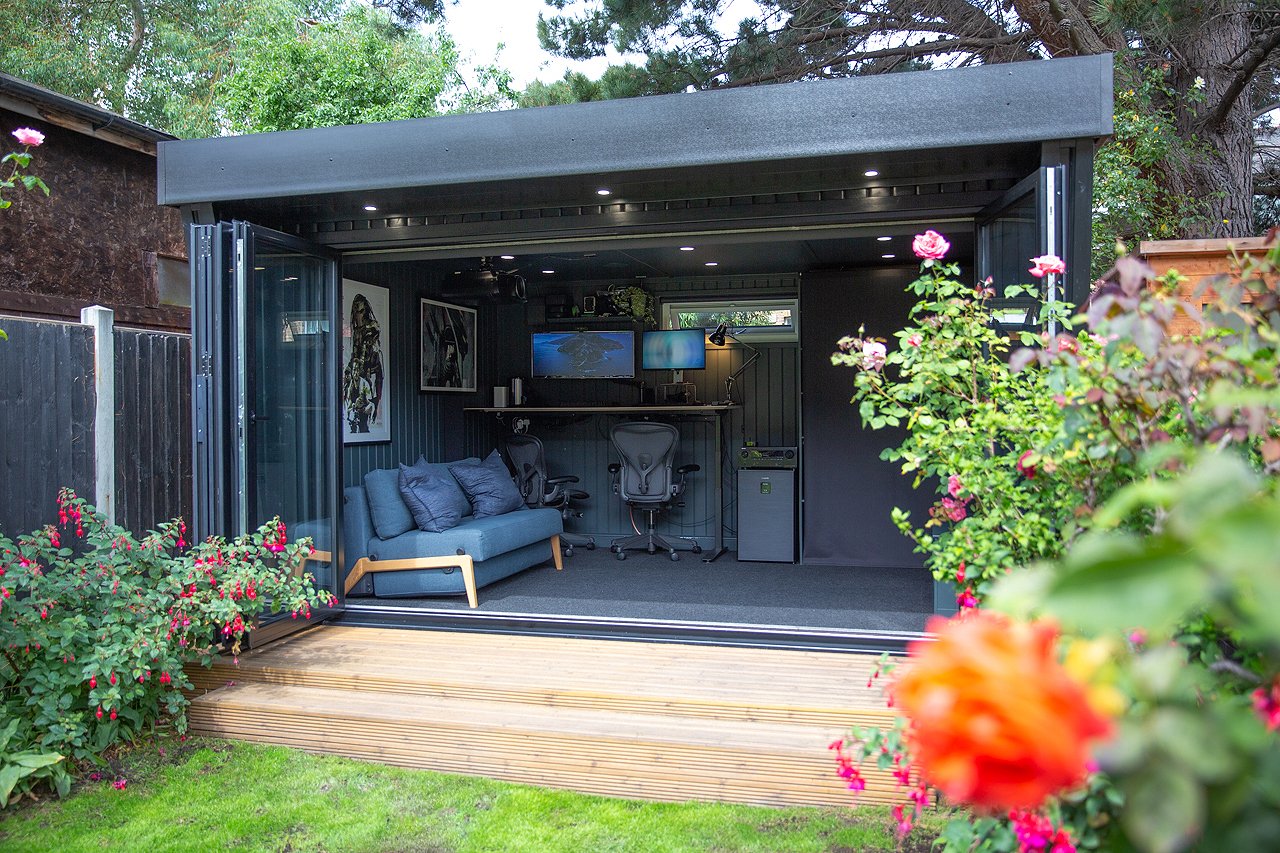 The gig economy is coming up fast and many professionals find that their options are better working for themselves than anywhere else. Working from home may sound like a dream if you are just starting out and a home office is the best way to start.
There are some very good reasons why separating your working environment from your home makes sense.
The co-working movement is a great illustration of why people like to have a dedicated work space, even if they are independent. Co-working may make sense for people who live in dense urban areas, and give them the space outside the home they need.
However, if you live in a more suburban landscape, you are not likely to find a co-working group locally.

Work In Your Garden
Having a garden office built on your property is a wonderful solution for the self-employed and home-workers, and will give you dedicated space outside of your house to work in. There are a lot of options when it comes to building a garden office, so it is important to think through the building process before you start.
Enlisting the help of Cabin Master will make sure that you get a bespoke garden office that will serve you well for years to come. We bring quality and personality to the world of garden offices, and will get you into a year-round space that will let you work in peace.

What To Look For
The world of garden outbuilding construction really does offer something for everyone, so working with a company like Cabin Master will make sure you are getting a structure that will last.
A purpose-built garden office needs to be comfortable in any weather condition, so having quality materials and fully insulated walls are a must.
When you use wood to construct a building, you are opening yourself up to the risk of pests, unless the office is professionally assembled and sealed. One of the better lumber choices for a garden office is cedar. Not only is it unattractive to beetles and other pests, but it offers better insulating qualities as well.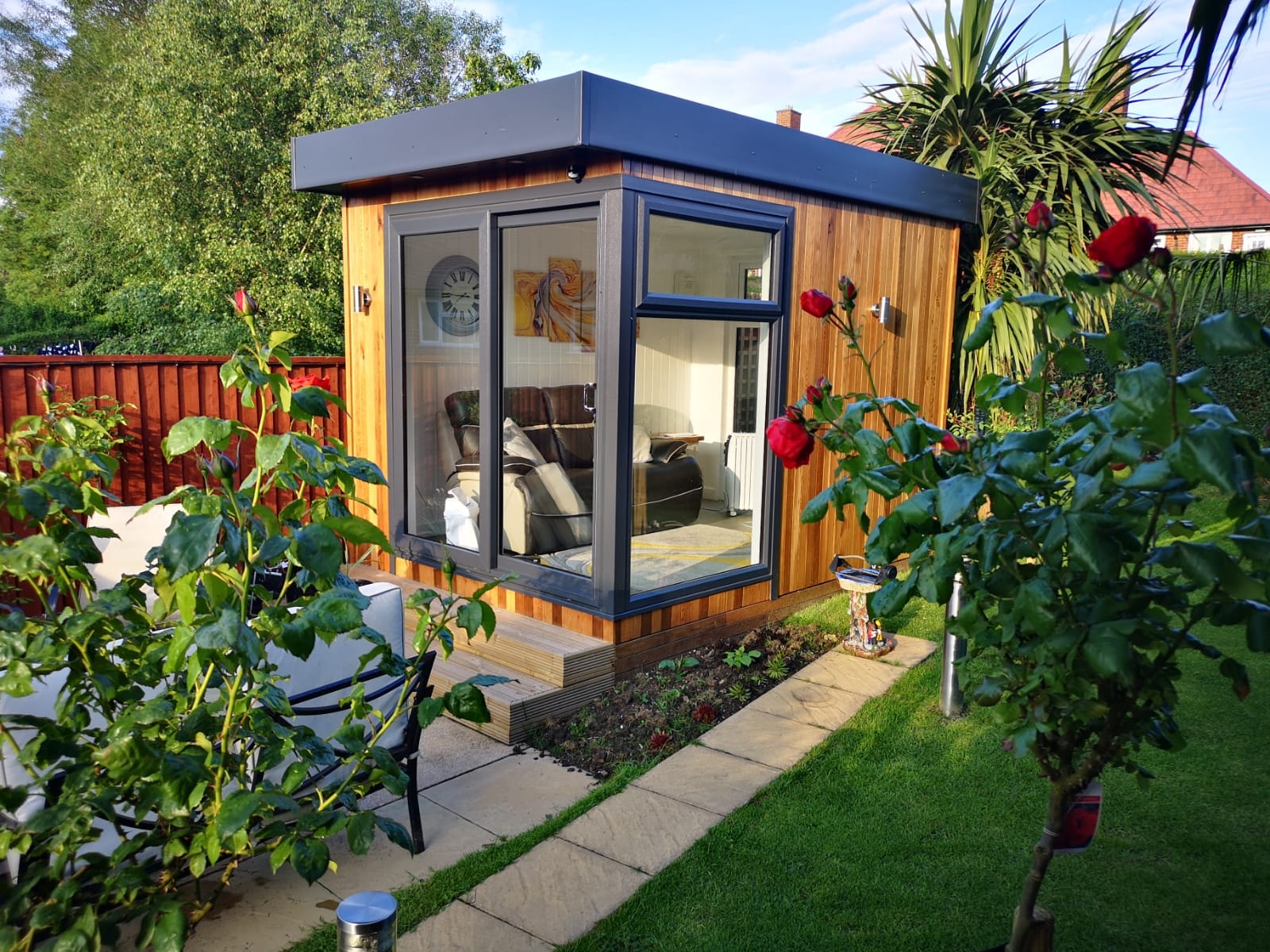 While it may seem like a big step to construct a separate building, you will be saving lots of money on rent. Also, you won't have to drive anywhere, or take over a room in your house. In fact, you may be surprised how affordable a cedar garden office is!
When ordering an outdoor office, here is what to look for:
High quality materials
Insulation
Purpose built for your property
Cedar construction
Adaptable design (avoid "one size fits all" designs)

What To Avoid
There are many kinds of outdoor structures that are not really meant to be used as a 24/7 office space.
When you build your garden office you want to have a structure that is attractive to look at and work in. Buying an outbuilding that was meant as a shed and trying to retrofit it to be an office is a lot more work and the results will never be as good.
Also avoid inexpensive pine and painted particle board construction, especially on exterior walls. The costs of using pine are lower up-front, but the maintenance will be much higher over the lifetime of the building.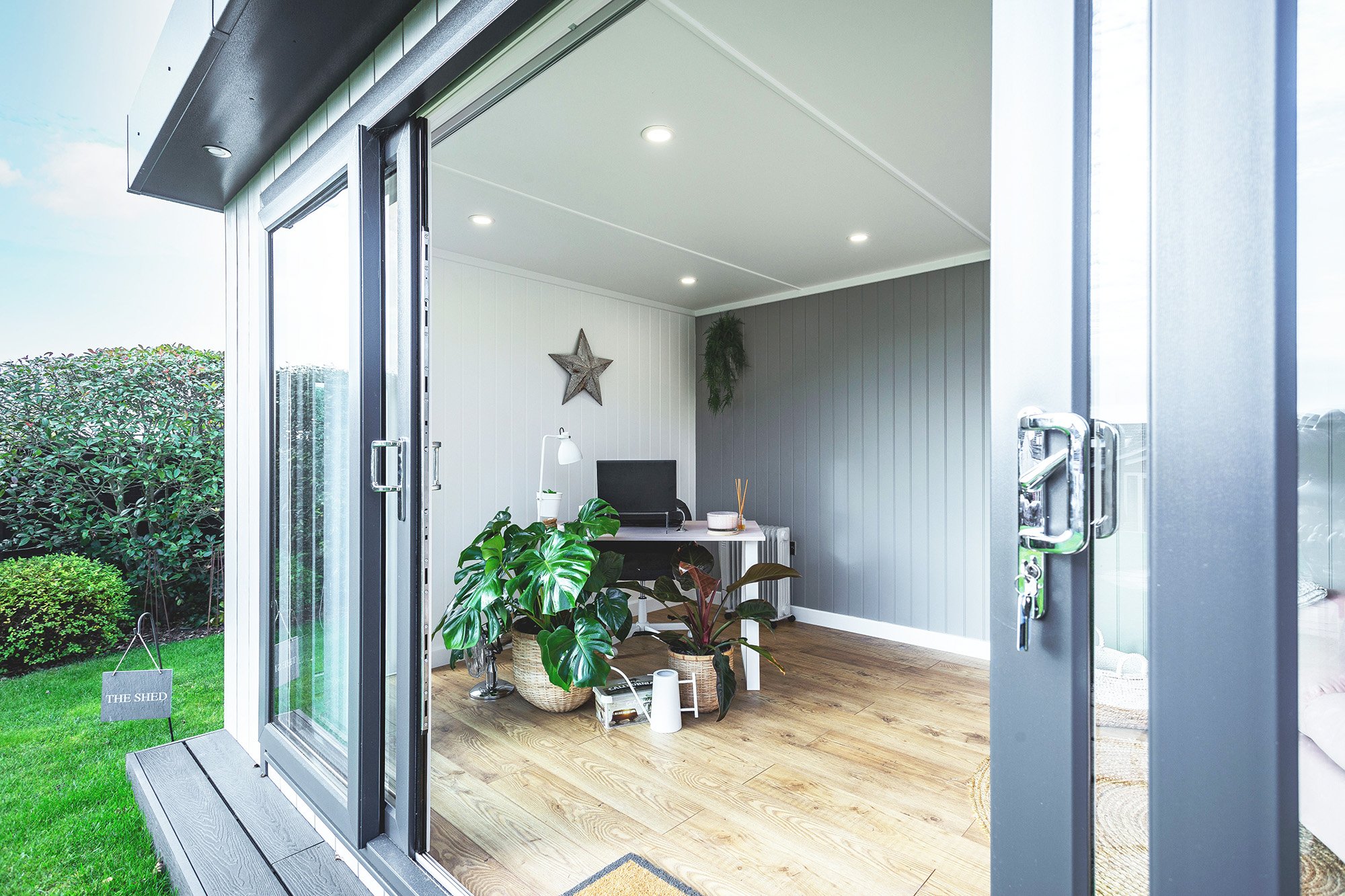 Steel construction is not a bad idea given its resilience to pests, but it is rarely as attractive as wood, and it will cost you a lot of money.
Insulating steel buildings is also more difficult, and if you live within a few kilometers of the sea you will have big problems with corrosion.
When you are considering a garden office avoid:
Retrofitting an inexpensive shed
Unattractive buildings
Pine
Particle board (especially on the exterior)
Flimsy construction / low quality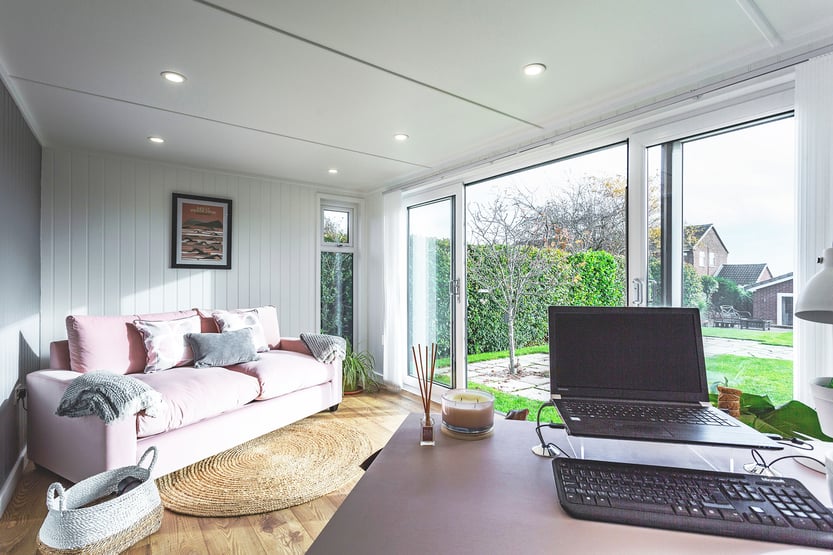 Let Cabin Master Help
If you are in the process of developing your home office, talk to Cabin Master. We have a range of options for you to create your perfect garden office. All our products are built of ultra-high quality materials, and purpose built for year-round use.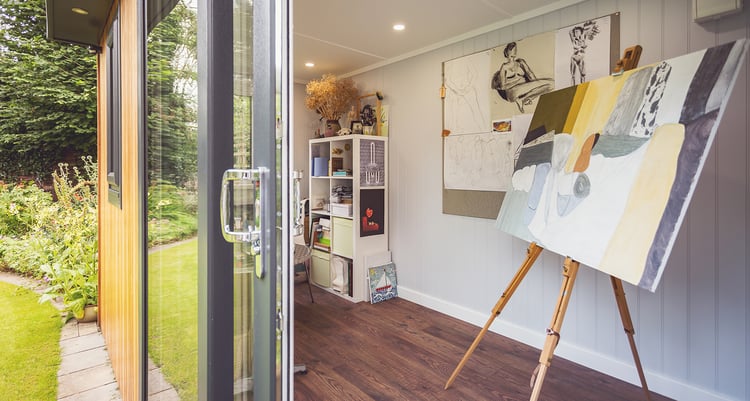 Quality is everything for us at Cabin Master, and that is why we use FSC produced Western Red Cedar, or slow grown PEFC/FSC Scandinavian Redwood exterior cladding over a BBA certified breathable membrane. Our cabin walls are constructed from Structural (C16) timber and are fully insulated with Kingspan™ thermal insulation boards.
If you want a great building that will last a very long time, look no further than Cabin Master. To find out more about garden rooms and how they can transform your working and home life, please download our Ultimate Guide to Garden Rooms by clicking here.