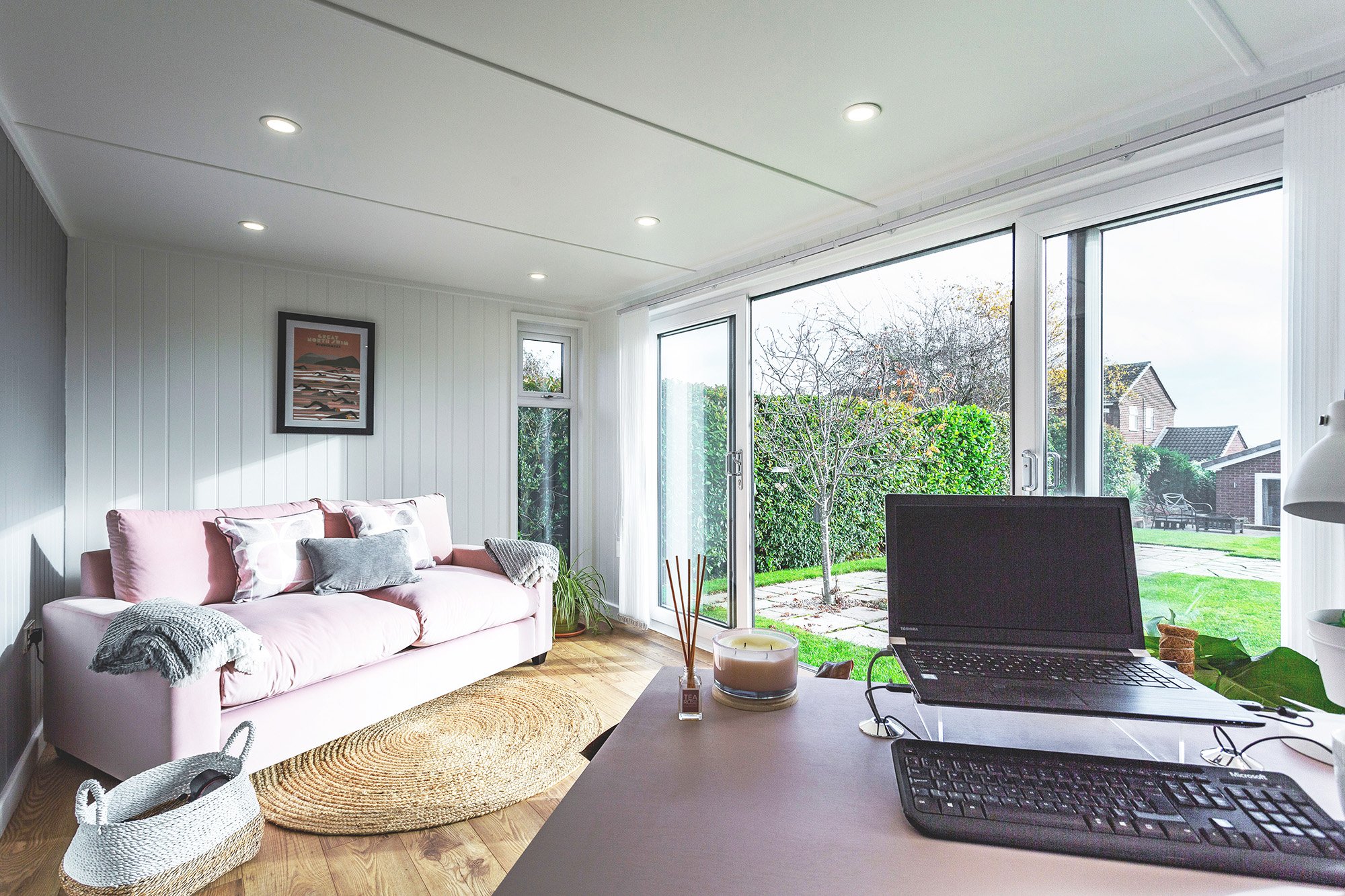 How To Be More Productive Working From Home? Get Yourself An Insulated Garden Office Pod, Of Course!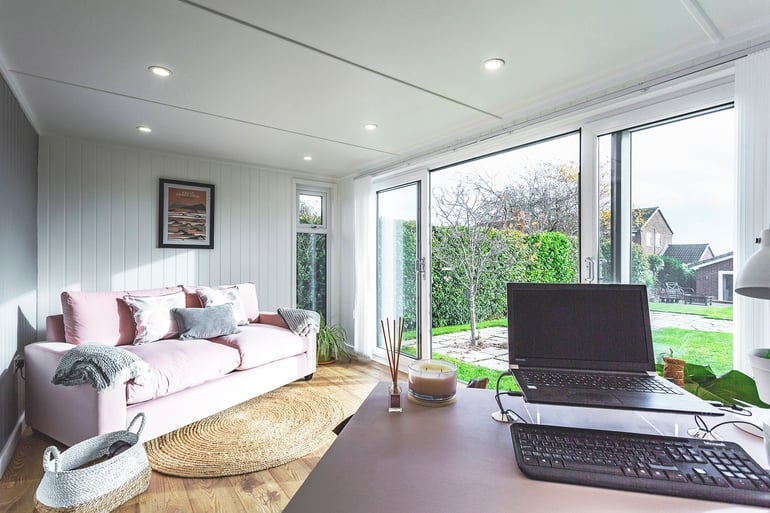 People who work from home frequently complain of two problems. They either struggle to do enough work with all the distractions around, or they fail to 'switch off' from work mode after they've finished. The issues are two sides of the same coin; an inability to draw a clear distinction between work and home space. In both cases it can lead to increased worry and poor productivity. A poor work/life balance can be a big issue for people who are forced to work from a desk in a bedroom or living room. However, even people who are lucky enough to have a dedicated office in the home are not immune.
Home workers who use an insulated garden office, on the other hand, often report increased productivity –compared to working in a communal office and to working in the home. What are the reasons for this?

Close Enough For Comfort, Far Enough for Concentration
From our own experience, it is easier to get more work done when there are fewer distractions. If you're always thinking about what housework needs to be done when you're finished, or can't think clearly over the noise of CBeebies blasting in from the living room, then your productivity will suffer.
This is when it's good to be away from the house. Even if you are only a few metres away, once you close the door to your garden office you are insulated from your everyday chores and are free to concentrate on the work at hand.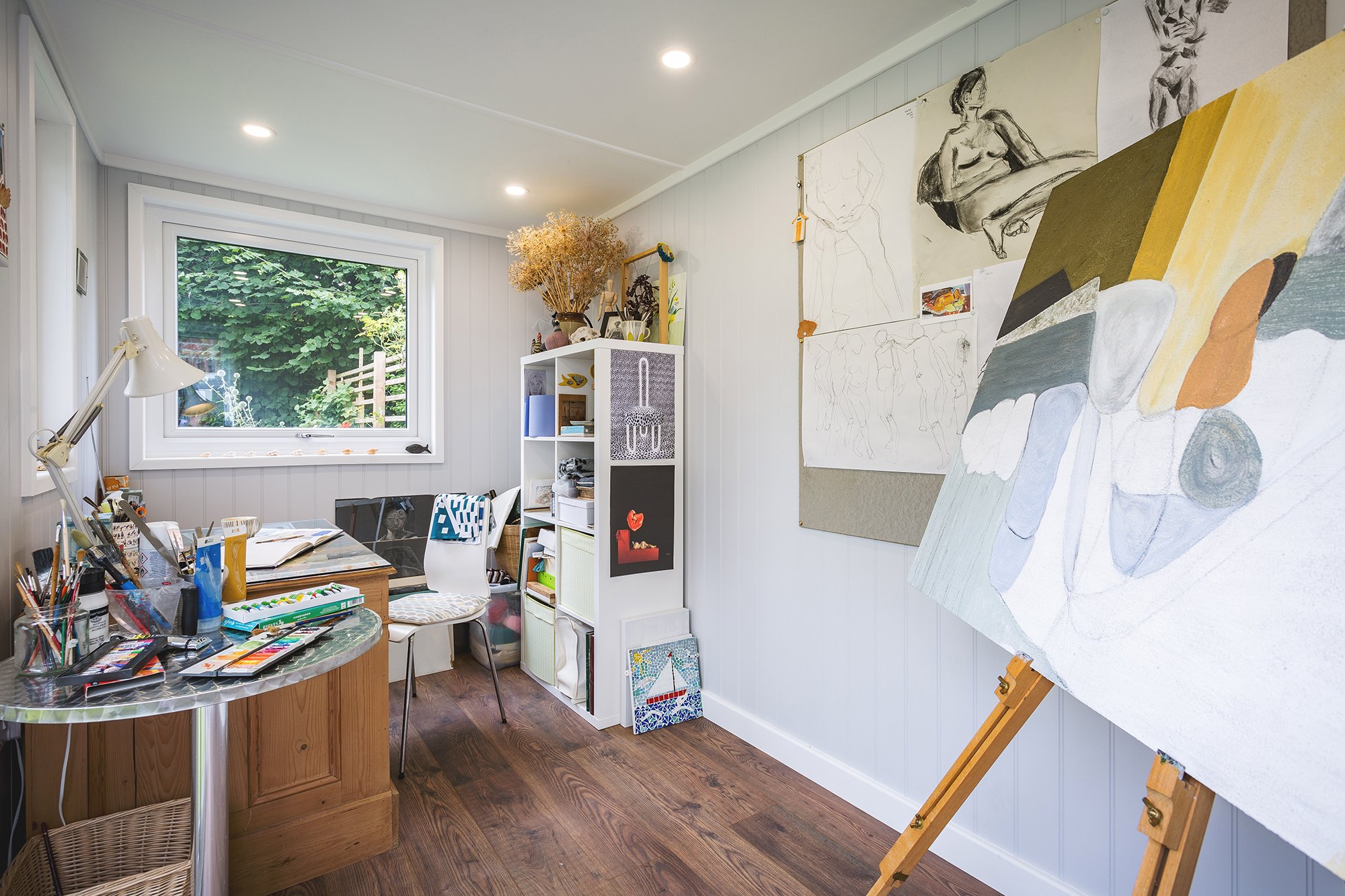 However, while home can be distracting, it is also nice to be close by. Nothing beats spending your lunch break in your own living room, or the freedom of being able to pop down to your kitchen for a cup of tea whenever you like. Knowing that your loved ones and home comforts are close by makes you feel good, which in turn boosts your productivity. With no commute to speak of, you may be able to work longer hours while still enjoying a better quality of life; and you won't have a horrid drive home hanging over your head when you're trying to resolve an issue in the office.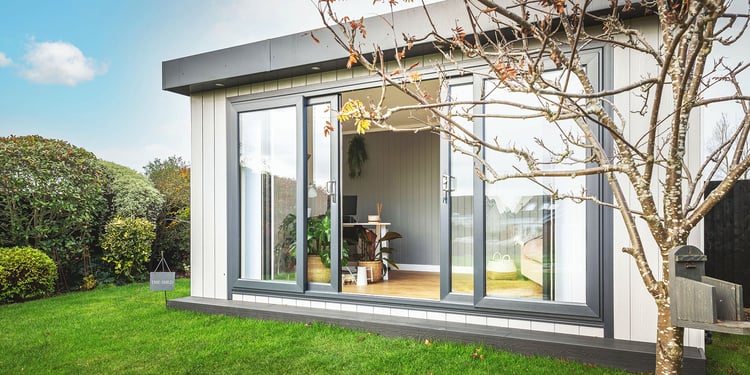 Find Out More About Bespoke Garden Offices
Hundreds of small businesses across the UK discover the benefits of having a garden office each year. A garden room can range from the small and functional to the truly magnificent, and does not simply have to be devoted to workspace. We can design bespoke garden rooms that incorporate the needs of the whole family – e.g. an office and additional living room, or an office and outdoor dining area.
For more information, click here to download our Ultimate Guide to Garden Rooms. This free resource includes sections on garden office design, materials, installation time and cost. To chat with one of our designers in person, please call us on 0115 932 8888.