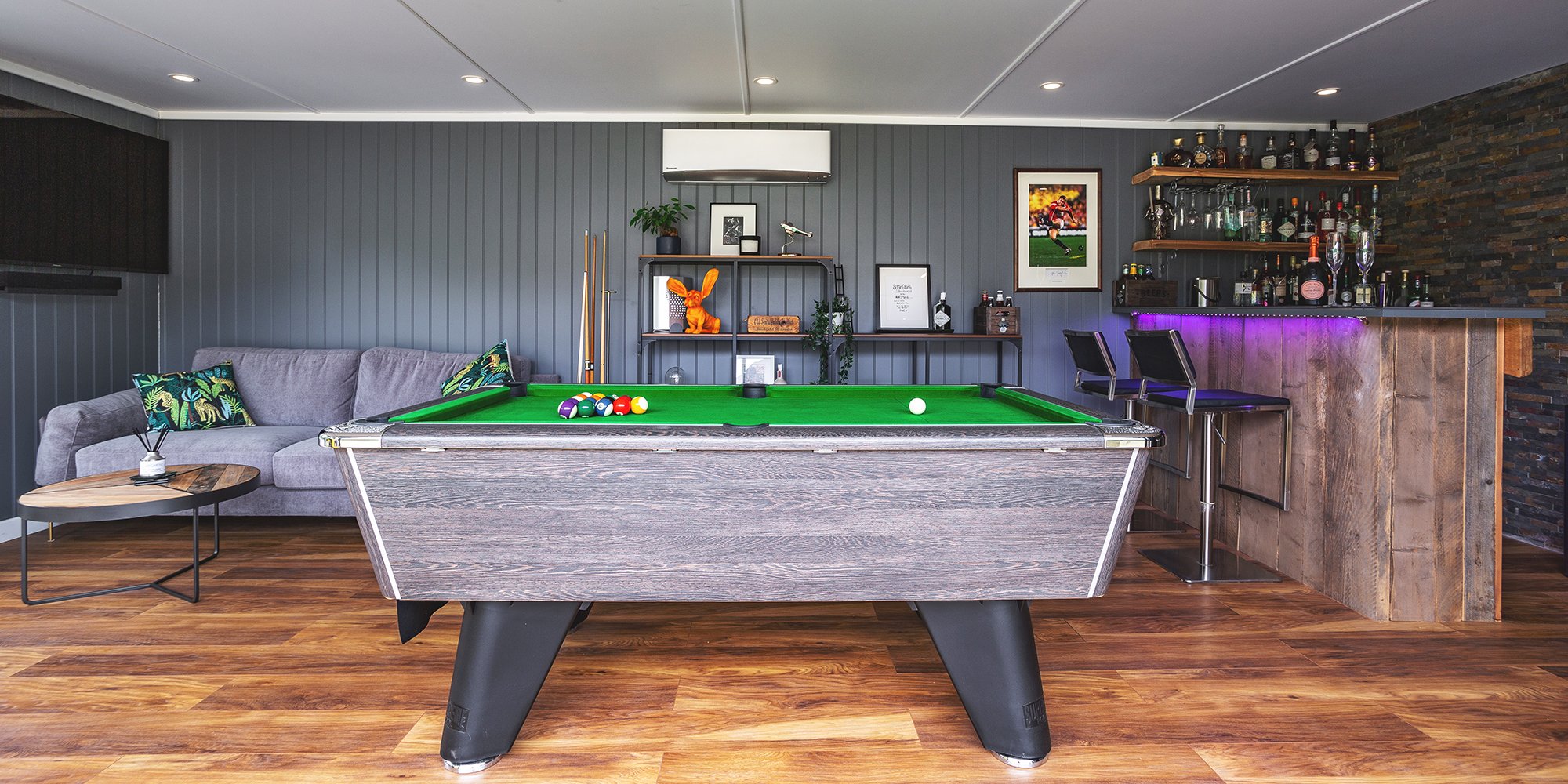 What Is A Garden Bar and What Should I Put in It?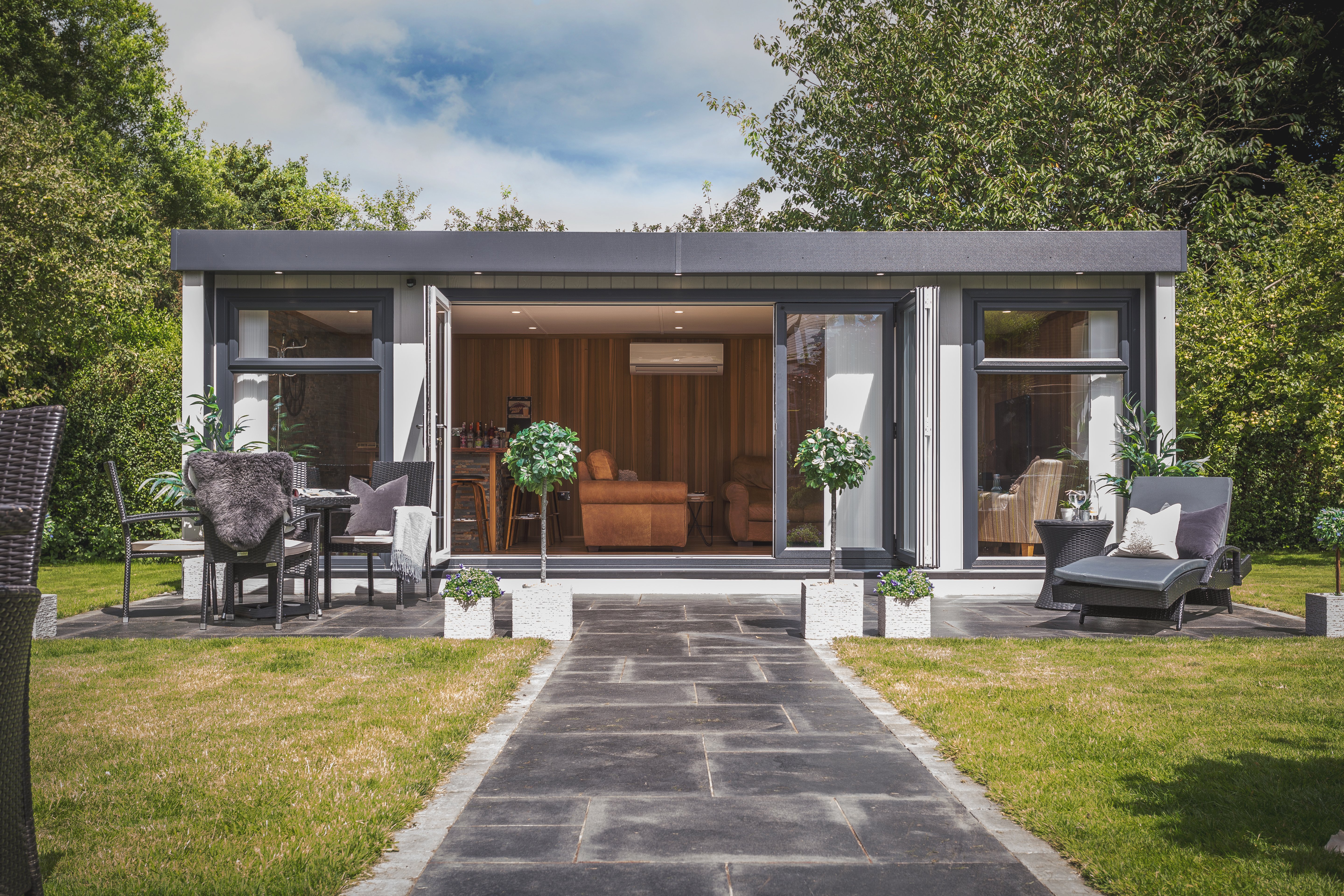 Are you looking for a fun and unique way to entertain guests?
A garden bar is a perfect place to gather with friends and family. You can relax in the sun or shade, enjoy a refreshing drink, and chat away. It's also a great place to escape from the hustle and bustle of everyday life.
But, what exactly is it? We consider ourselves experts on this, somewhat, given that we've installed literally hundreds of garden bars over the years, so here's our take on it...
A Place to Mix Drinks And Entertain
A garden bar has three meanings: The first is a contemporary and exciting space to mix drinks and entertain guests outdoors.
Garden bars can be placed anywhere in the garden, from a corner of the patio to a secluded spot under a tree.
They are mainly constructed of wood but can be made from metal or stone. The key features are a work surface, shelves, and storage for glassware, bottles, and bar accessories.
Many garden bars also have built-in fridges to keep drinks cool.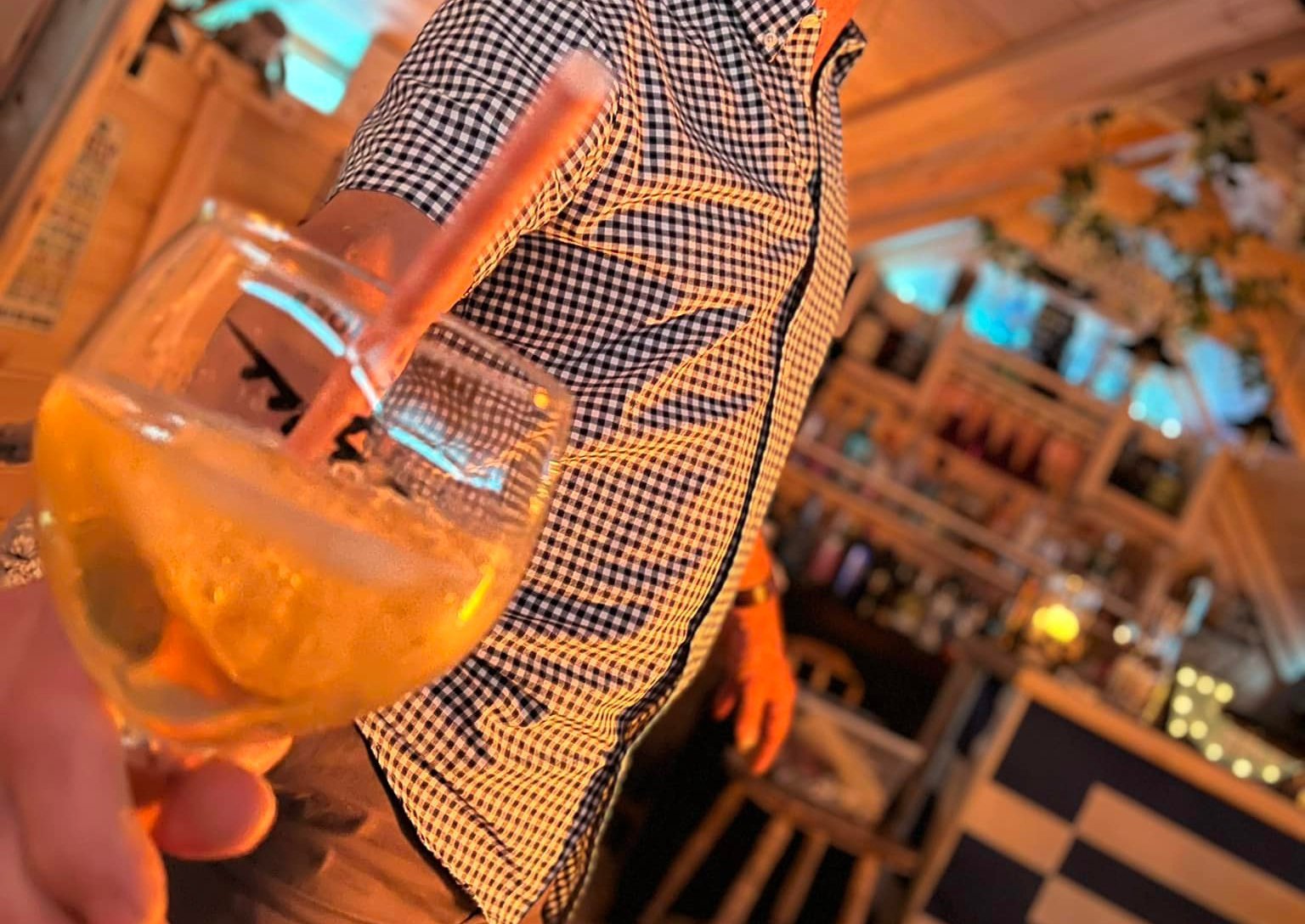 Mobile Bar
The second meaning of garden bar refers to a type of mobile bar that can be hired for events such as weddings and parties.
These are usually made from wood or metal and have shelves and coolers to hold drinks.
Pubs and bars normally hire out their mobile bars for a fee. They will deliver the bar to your event and set it up for you.
You then have the option to staff it yourselves or hire bartenders from the pub or bar.
Also, catering companies have mobile bars when they are catering for an event. Oftentimes, with pig roast catering, for example, they will have a mobile bar included.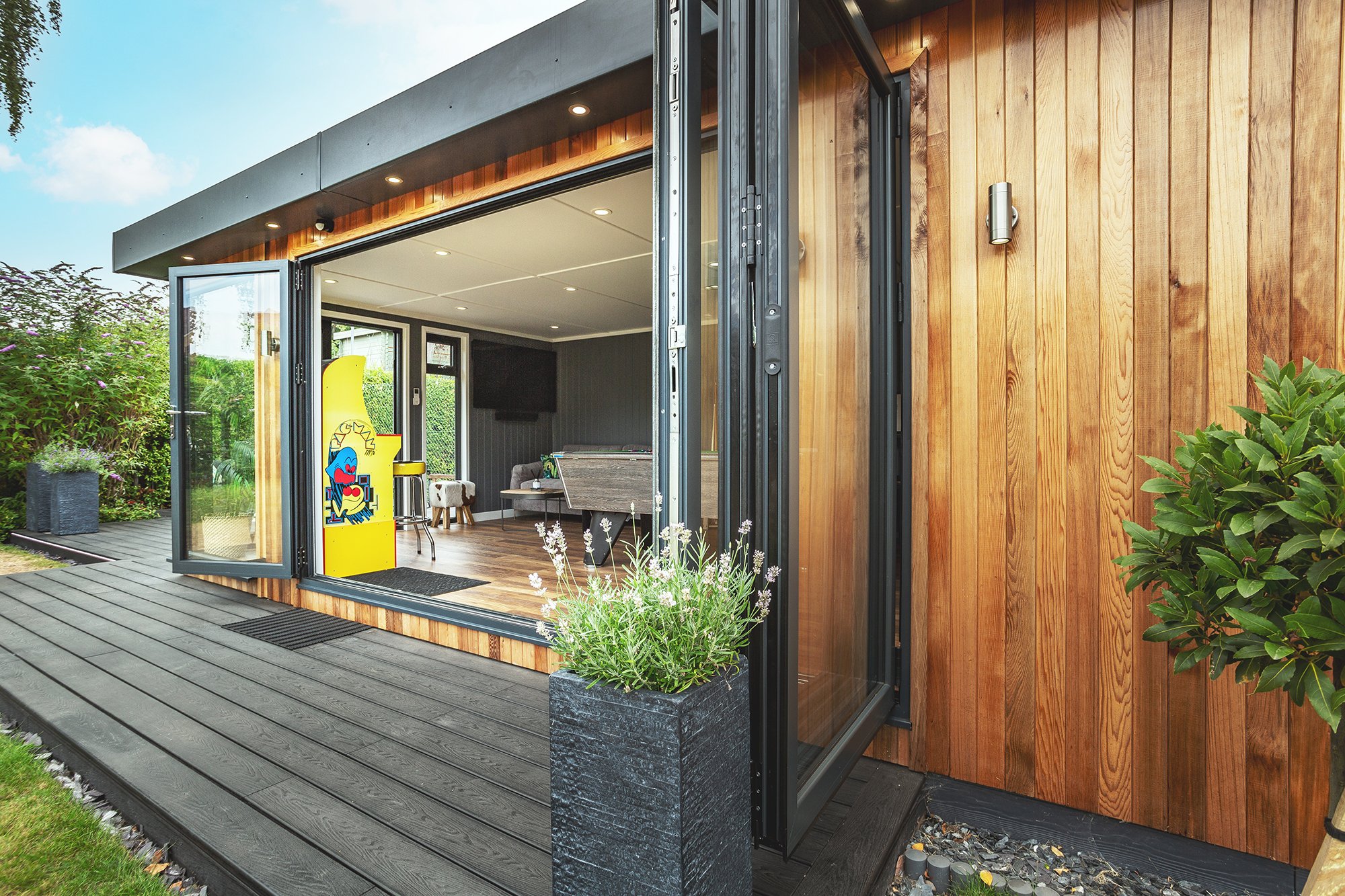 Garden Bar In A Garden Room
The last meaning (and one we will concentrate on) is a bar within a garden room, summerhouse or log cabin.
This can be a great spot to relax with a glass of wine or cup of tea after a long day. It's also the perfect place to enjoy the garden when the weather isn't cooperating.
Garden Bars are fast becoming one of the most popular choices for construction projects in our gardens.
It seems as though we Brits are spending much more time outside, entertaining and socialising in our gardens than ever before.
So, what do you need to consider when planning your own garden bar?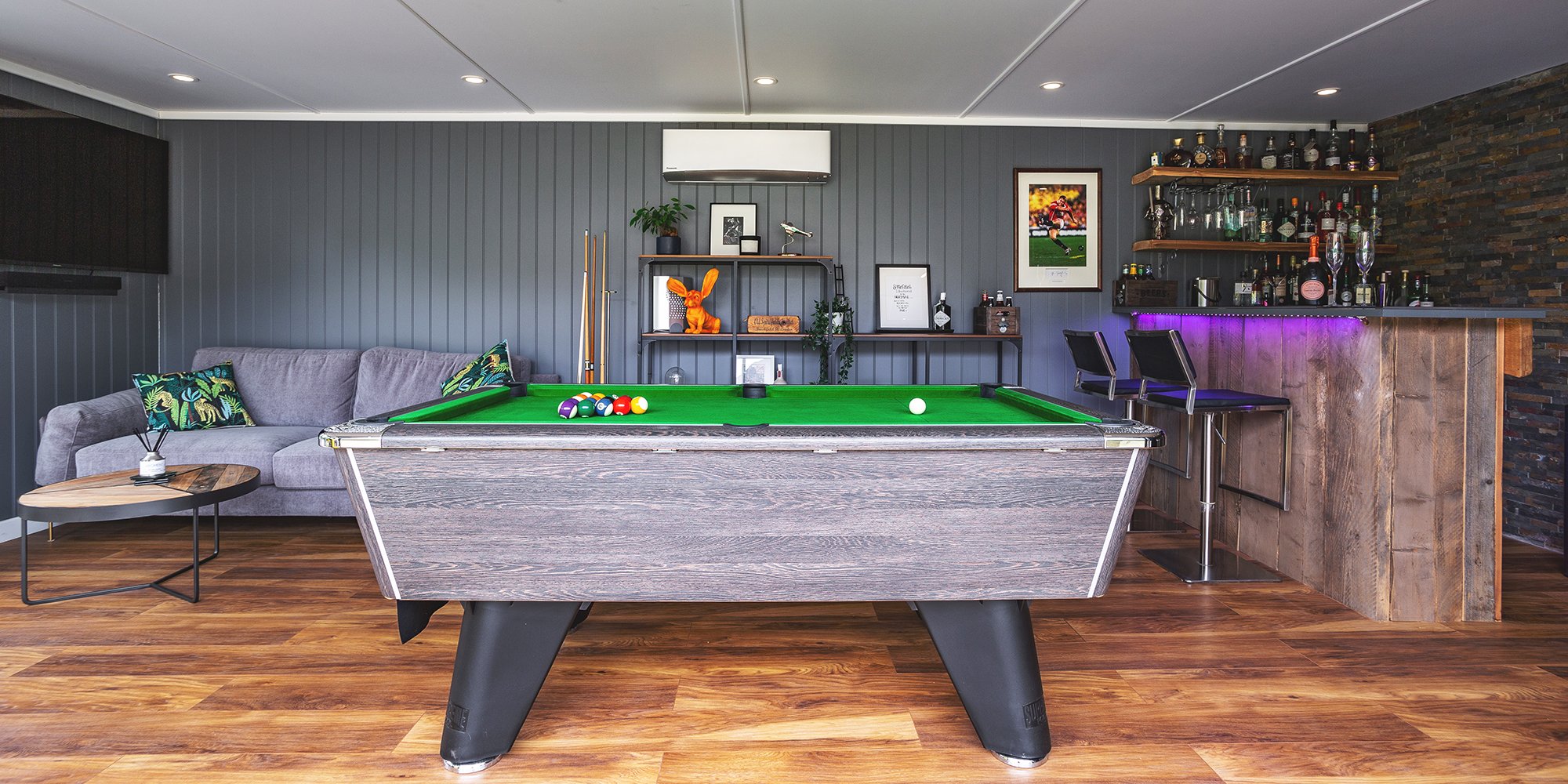 Location, Location, Location
The first and most important thing to think about is where you want to place your garden bar. It's important to consider things like privacy, noise levels, and views.
You also need to make sure there is enough space for both the bar and guests.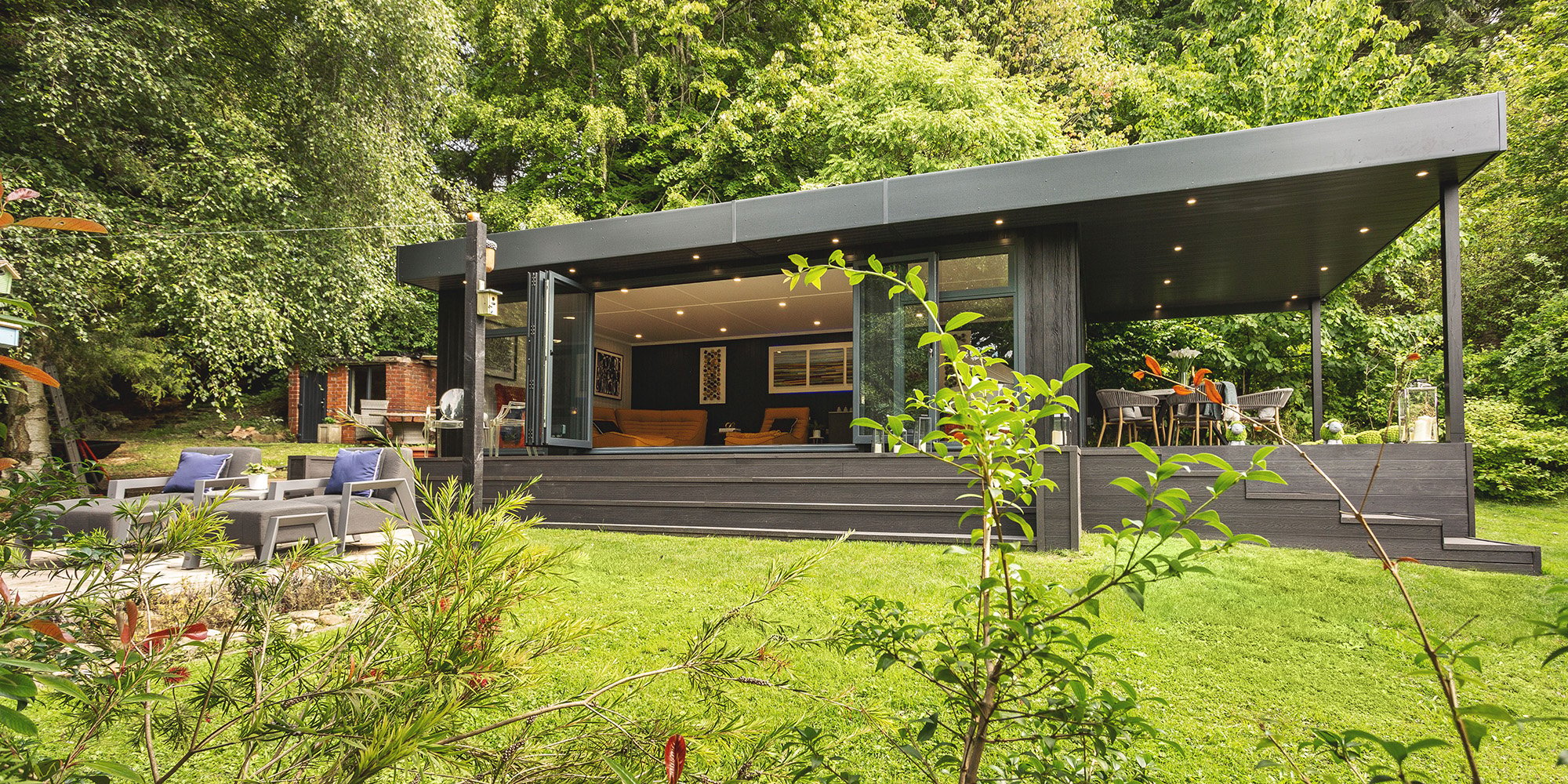 DIY Or Bespoke
DIY
If you're quite handy and have some basic carpentry skills, you could always build your own garden bar.
This option will be much cheaper than purchasing a ready-made one or hiring a carpenter to do it for you.
There are plenty of online tutorials and YouTube videos that show you how to build a garden bar step by step.
Just make sure you have all the necessary tools and materials before you start.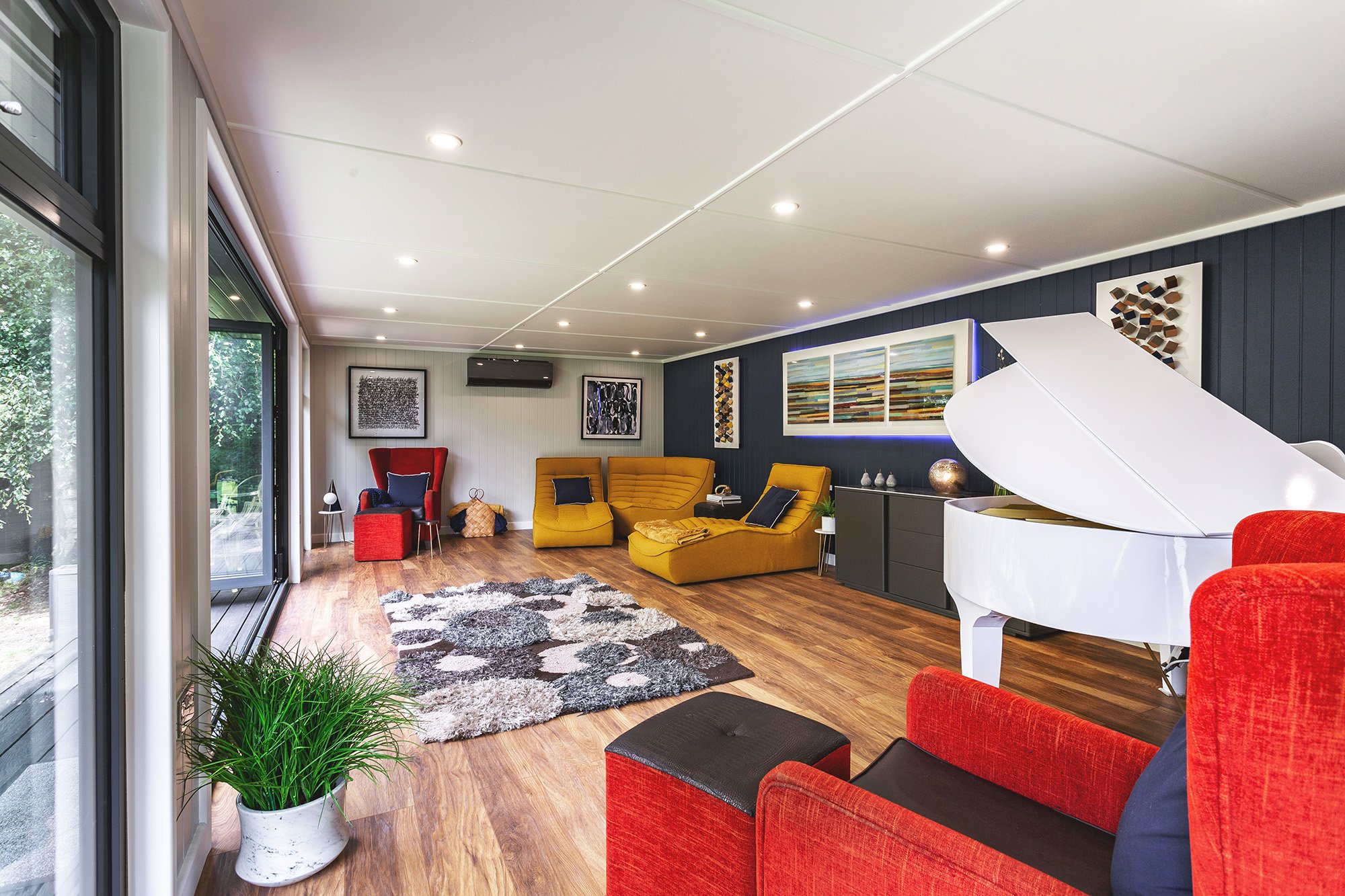 Bespoke
If you want something unique and special, you would visit a garden room company that specialises in building bespoke garden bars.
This option will be more expensive than the DIY option but will also give you a one-of-a-kind bar that's been designed and built specifically for your garden.
Most garden room companies can be found in or near garden centres and will have a large array of different garden rooms on display.
You will also have the opportunity to ask any questions you might have and get expert advice on what would work best in your garden.
Depending on the company, we recommend having a site survey of your garden done to ensure accuracy.
If you only half-know what you're doing, it has all the potential of turning into a very costly mistake, especially if you choose the wrong foundation or materials.
Going it alone is admirable, but it might be best to ask for help from a reputable garden room company.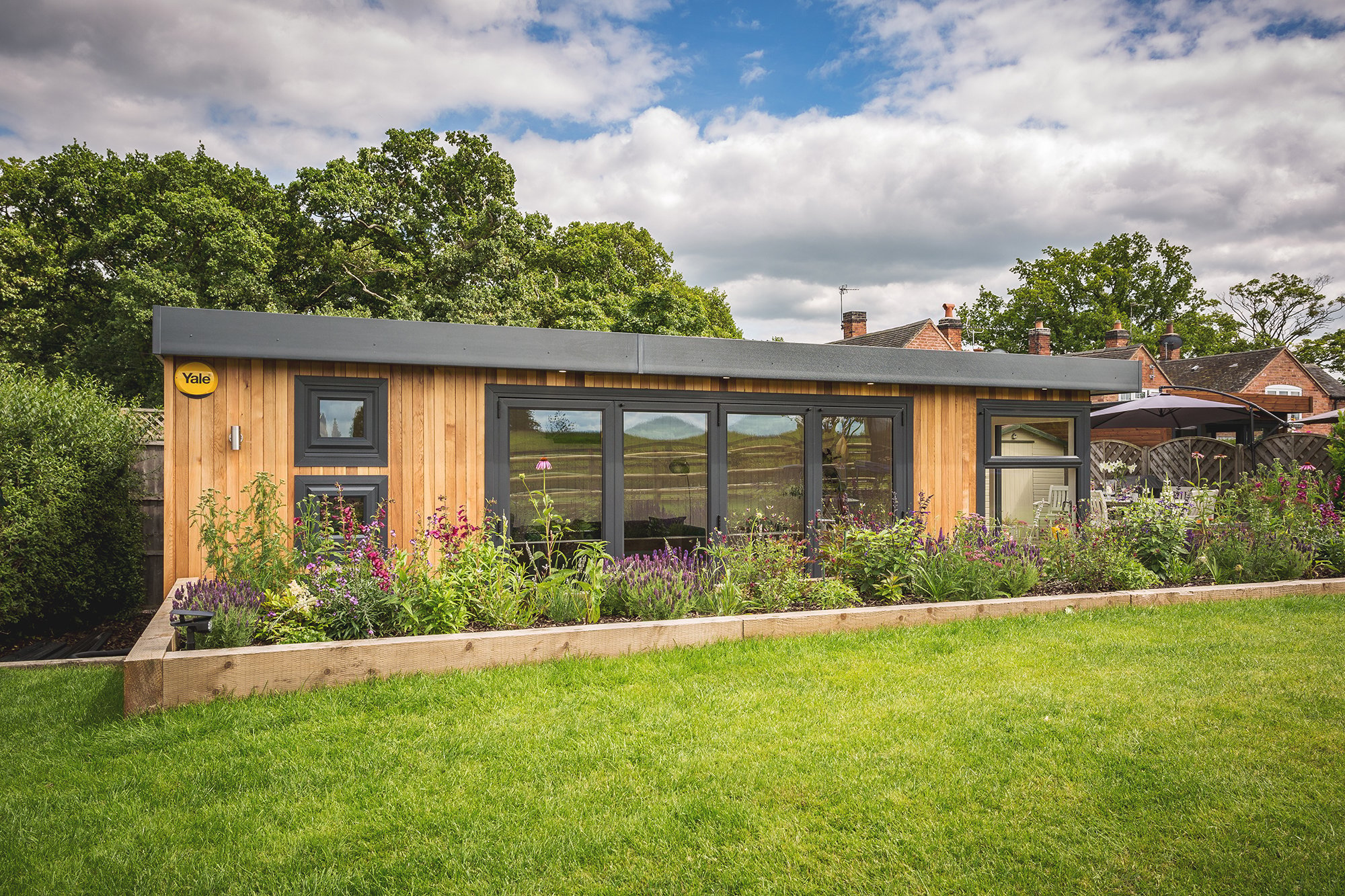 What's The Cost?
The cost of a garden bar will vary depending on whether you go for the DIY option, buy one ready-made, or have one built bespoke.
Even though the DIY option might be cheaper, don't forget how much time (+ blood, sweat and tears) it will take to build it.
You also need to take into account the cost of materials and whether you already have all the tools you need.
If not, the cost could quickly escalate… And, of course, there's always the chance that you might make a mistake somewhere along the line, which could end up adding to the cost again.
A ready-made garden bar will be more expensive than building one yourself but will, ultimately, save you in the long run.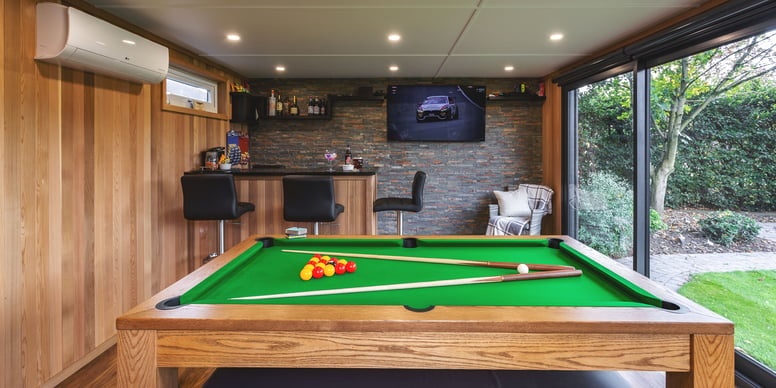 What To Put In Your Garden Bar
Now that you know what a garden bar is and where to put it, let's take a look at what goes into making a great garden bar.
Here are some of the essential items:
A Fridge
The most important thing for any garden bar is a fridge: This is where you will store all your drinks, keeping them cool and refreshing for when your guests arrive.
There are many different types of fridges on the market, from standard under-counter models to larger chest freezers.
It really depends on your budget and how much space you have available.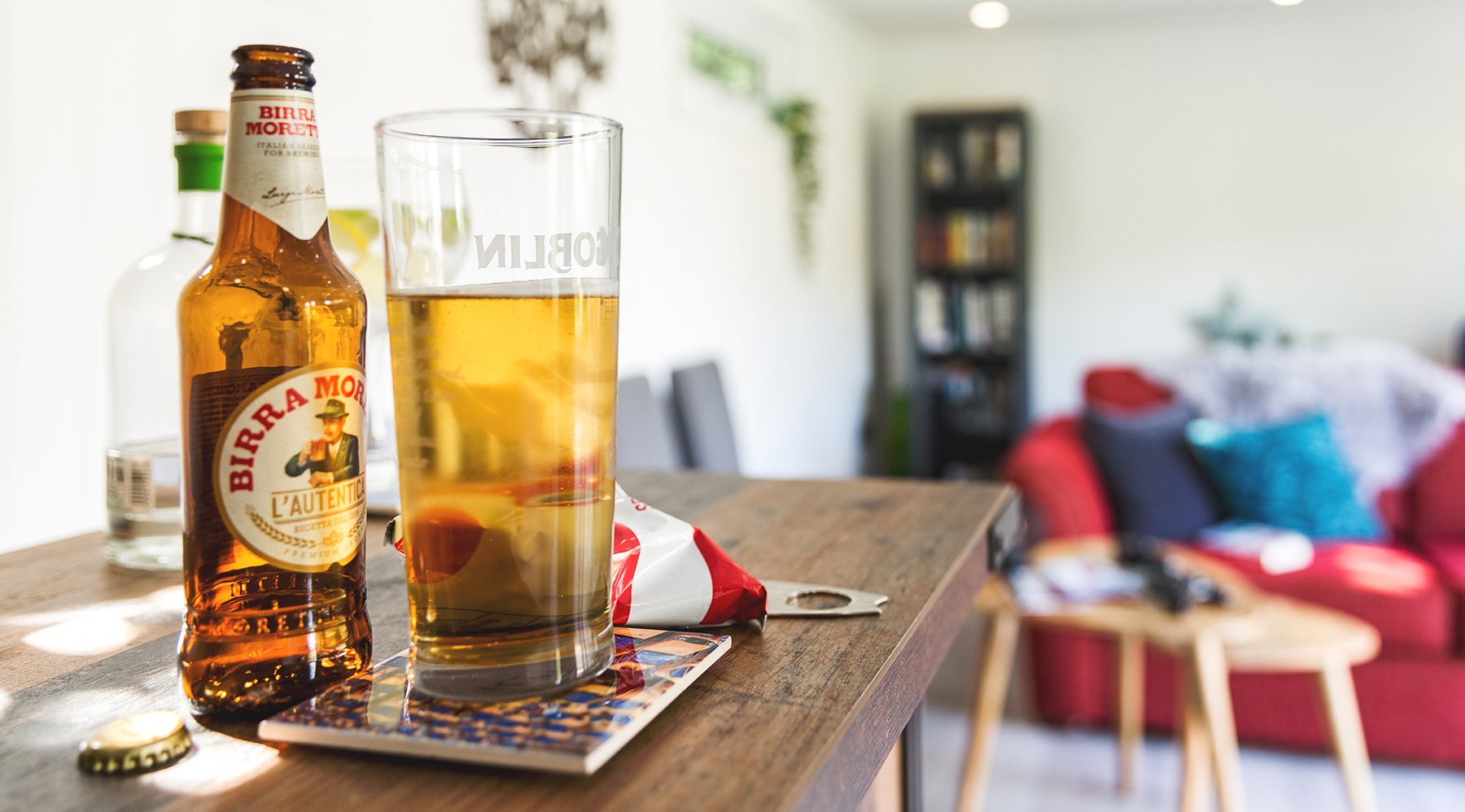 Shelving
Shelving is another essential for storing all your bar accessories, glasses, and bottles.
Again, there are many different options available, from floating shelves to wall-mounted ones.
Just make sure they are strong enough to hold everything you need.
Lighting
Lighting is important for two reasons: First, it sets the mood and ambience of your garden bar.
Second, it means you can continue using your bar even after the sun goes down.
There are many different types of lighting available, from solar-powered fairy lights to LED spotlights.
It really depends on your personal preference and what will work best in your garden.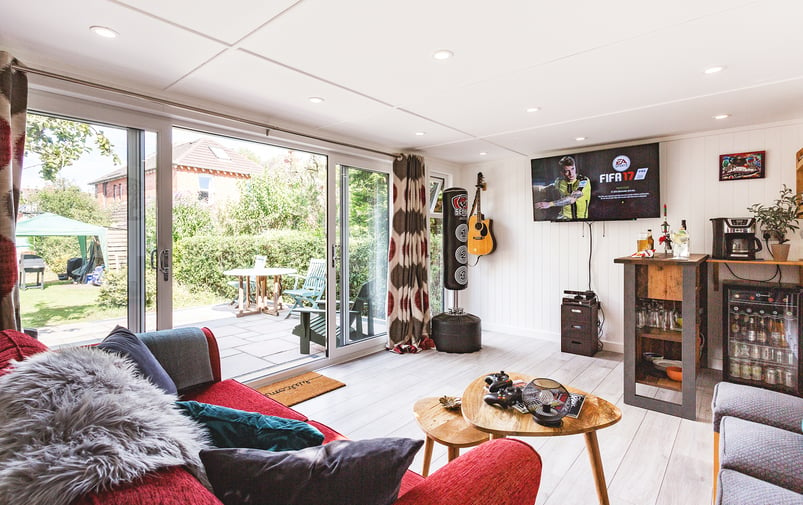 Furniture
Of course, you will need some furniture for your guests to sit on.
There are many different types of garden furniture available, from chairs and tables to sofas and sun loungers.
FAQs
Is A Bar Shed The Same As A Garden Bar?
Yes, a bar shed is the same as a garden bar. It is simply a DIY shed that has been converted into a bar. This can be done by adding some shelves, a fridge, and some lighting.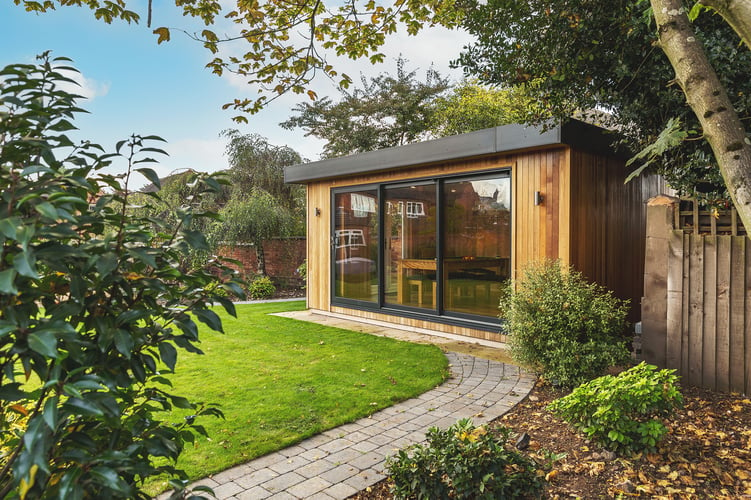 Will A Corner Bar Fit In My Garden?
It really depends on the size of your garden. A corner bar is a great space-saving solution, but it might look a little out of place in a larger garden.
Do I Need Planning Permission To Build A Garden Bar?
This will depend on where you live and the size of your bar. In most cases, you shouldn't need planning permission in most cases. Things like the height of the building, the closeness to the boundary and also the overall size of the garden bar will determine whether or not it falls into permitted development. It's always best to check with your local authority before you start building.
Call 0115 932 8888, explore our cabins online or, even better, visit our Nottingham Show-Site where you can step into 4 sizes of Arctic Cabins BBQ huts, Cabins with side rooms, The Arctic Bar, and a selection of Cabin Master buildings including Offices, Gyms, Man Caves and Garden Rooms and where we can help you with designs, pricing and more.