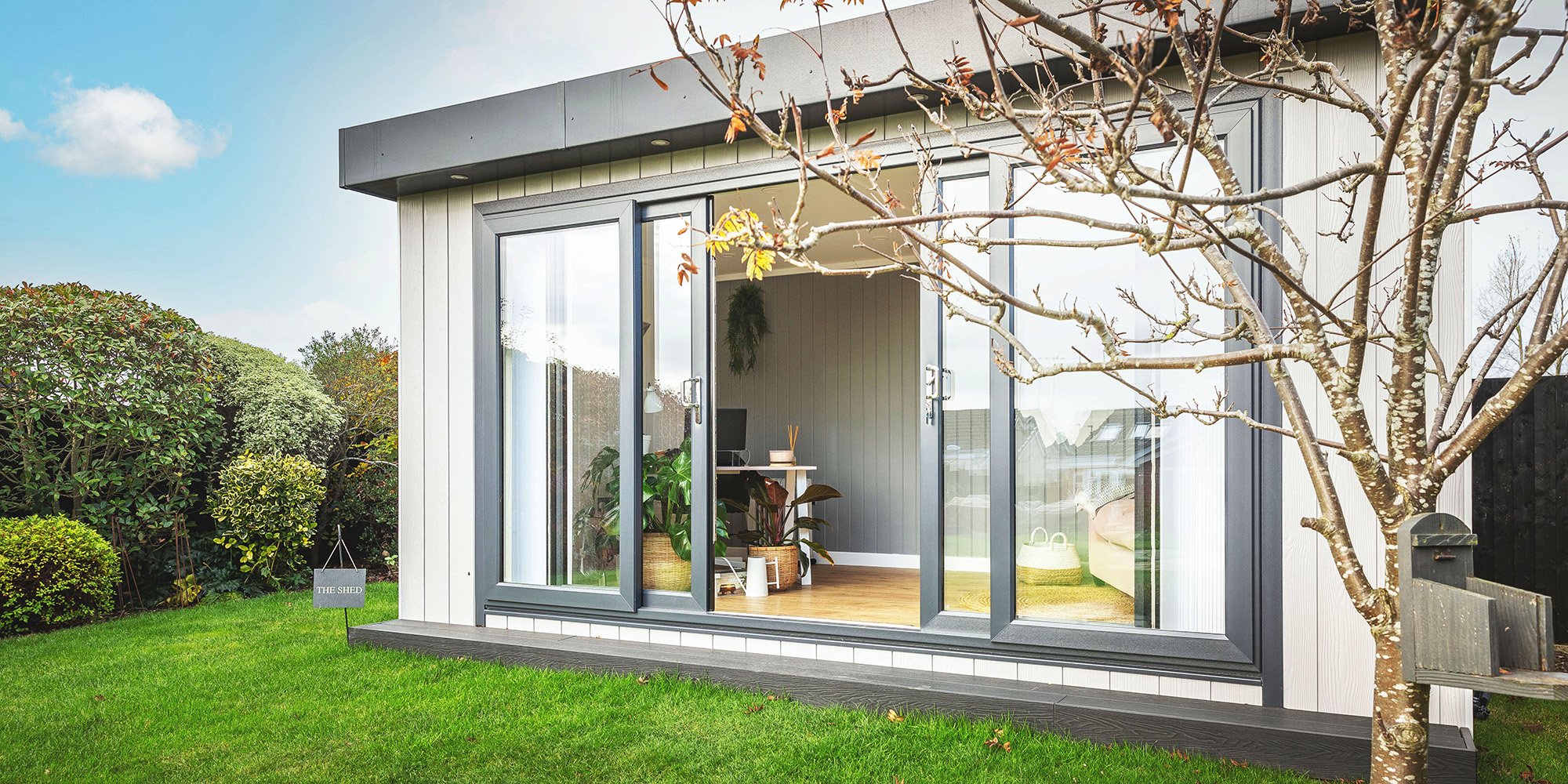 How Much Does a Garden Office Cost and is it Worth it?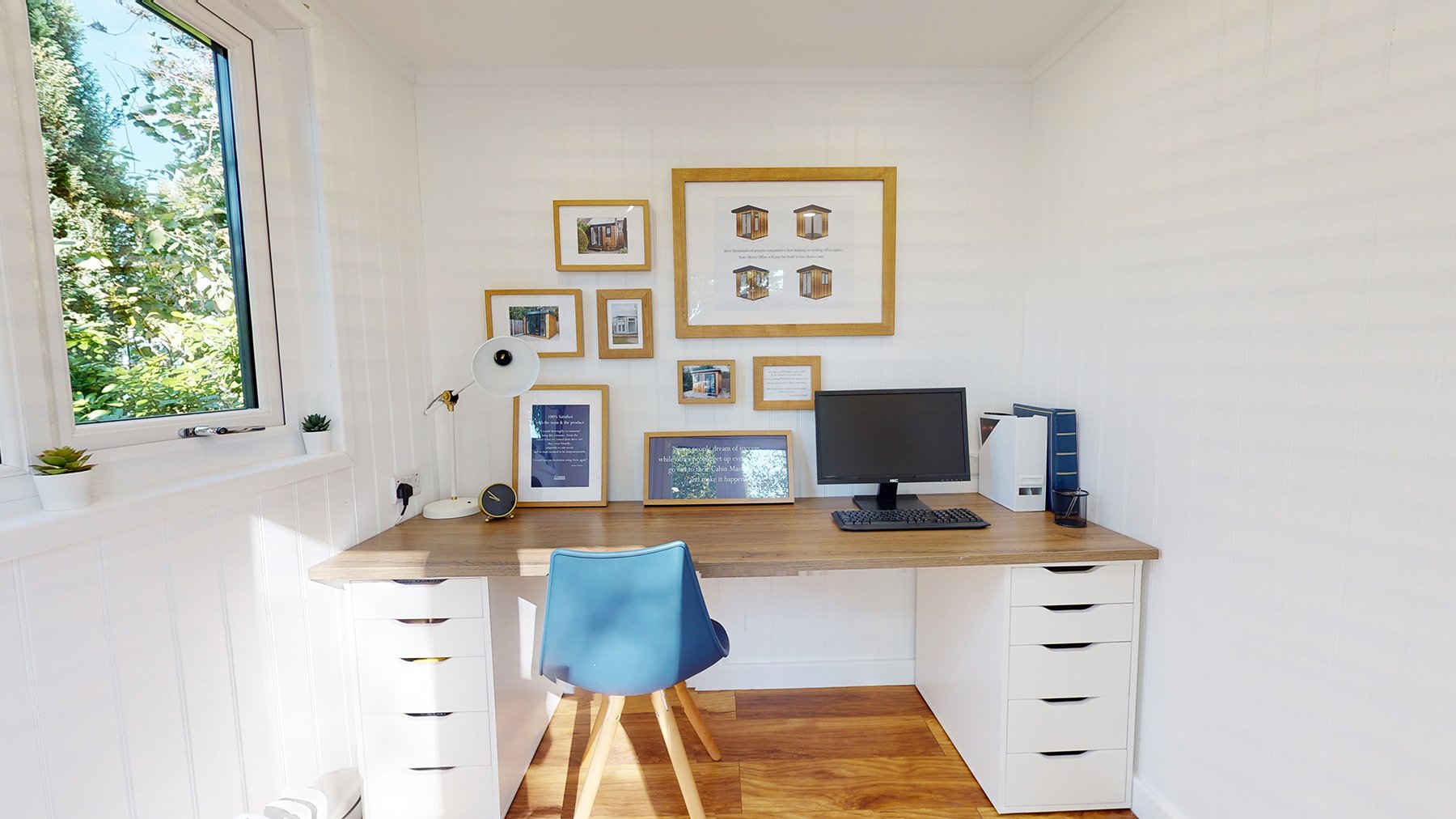 For people who don't work from home, homeworking is a dream to aspire to. Having escaped the rat race, you can lay in bed till 10, have breakfast watching the news, then work at your own speed in your pyjamas. If you do work from home, however, you will already be aware that things aren't so simple!

If you run your own business, or work remotely for someone else, then it is your responsibility to establish a suitable working space. There are two ways to go about this: if you run a business you always have the option of renting office space, or else you have to set up an office at home. The alternative to both of these is to invest in a home garden office.

Looking to enhance your garden experience with a home office? Our team is on-hand to provide expert advice with a free site survey and design consultation. Cabin Master also provides competitive financing options so you can get your bespoke garden office without waiting to save.
Ultimately you will need to choose an option that is cost effective and gives you the work/life balance you need to make it worthwhile. Does a home garden office fit this bill? Below we will explore the alternatives and explain the costs and benefits of a garden office.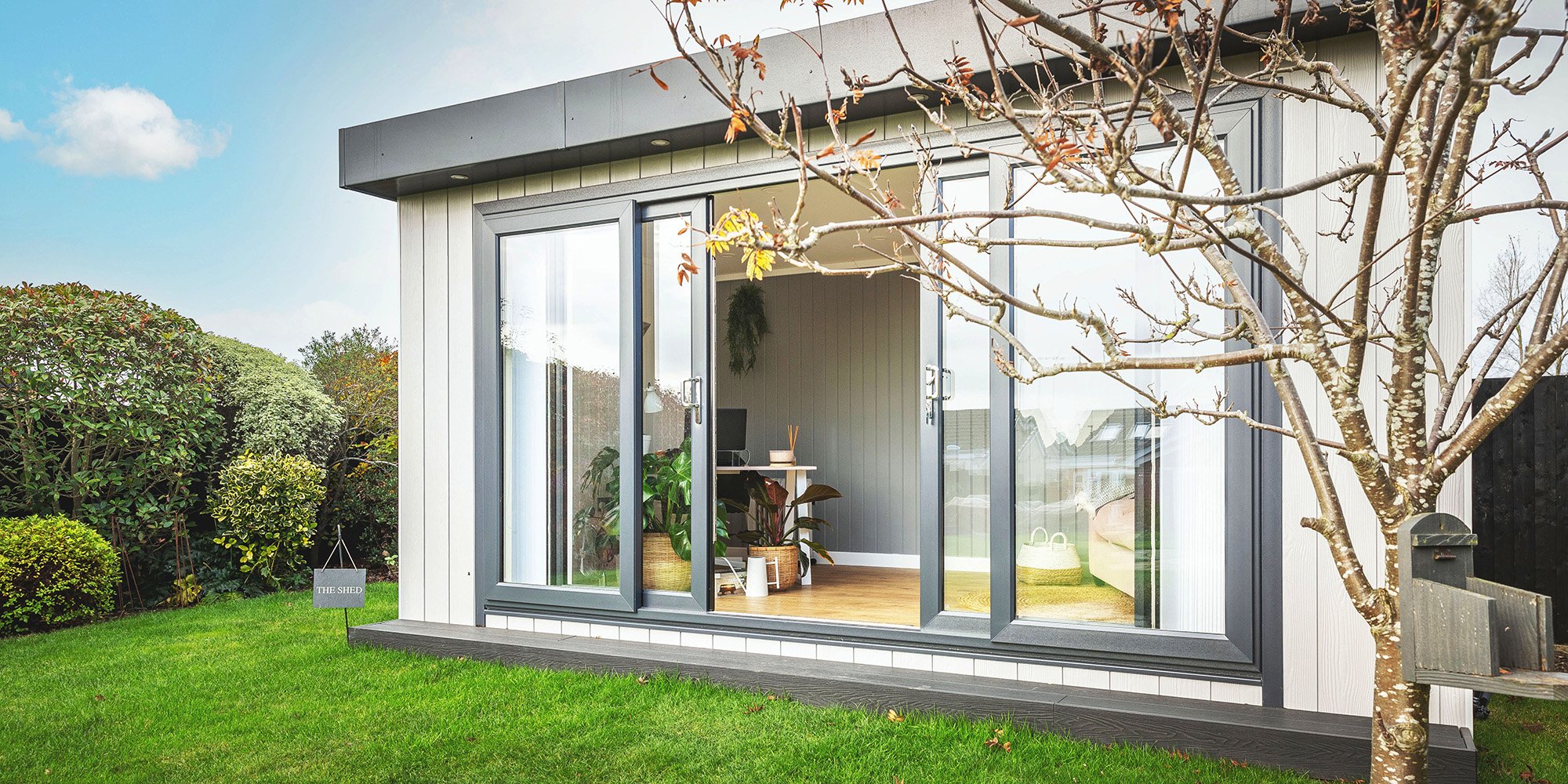 Working From Home
Setting up an office at home is fairly easy. A desk can be slotted away under the stairs or in the corner of a bedroom. This is a cheap option. The office furniture won't cost you much, there are no additional rental charges and you won't need to pay business rates. Your only cost will be slightly increased utilities expenditure, which can be claimed as a business expense against tax owed.
However, to make homeworking viable you need to create an effective working space. Trying to work at a cramped desk, or in a space without much natural light, is not conducive to productivity. Furthermore, what about the rest of the family? If you and your partner both work from home the pressure on space is increased, and it is difficult to work from a home office with kids running about after they finish school. Some people are lucky enough to have a spare room they can exclusively devote to office space. However, to achieve this you may need to consider moving house or extending your home, both of which come with expenses and disruption.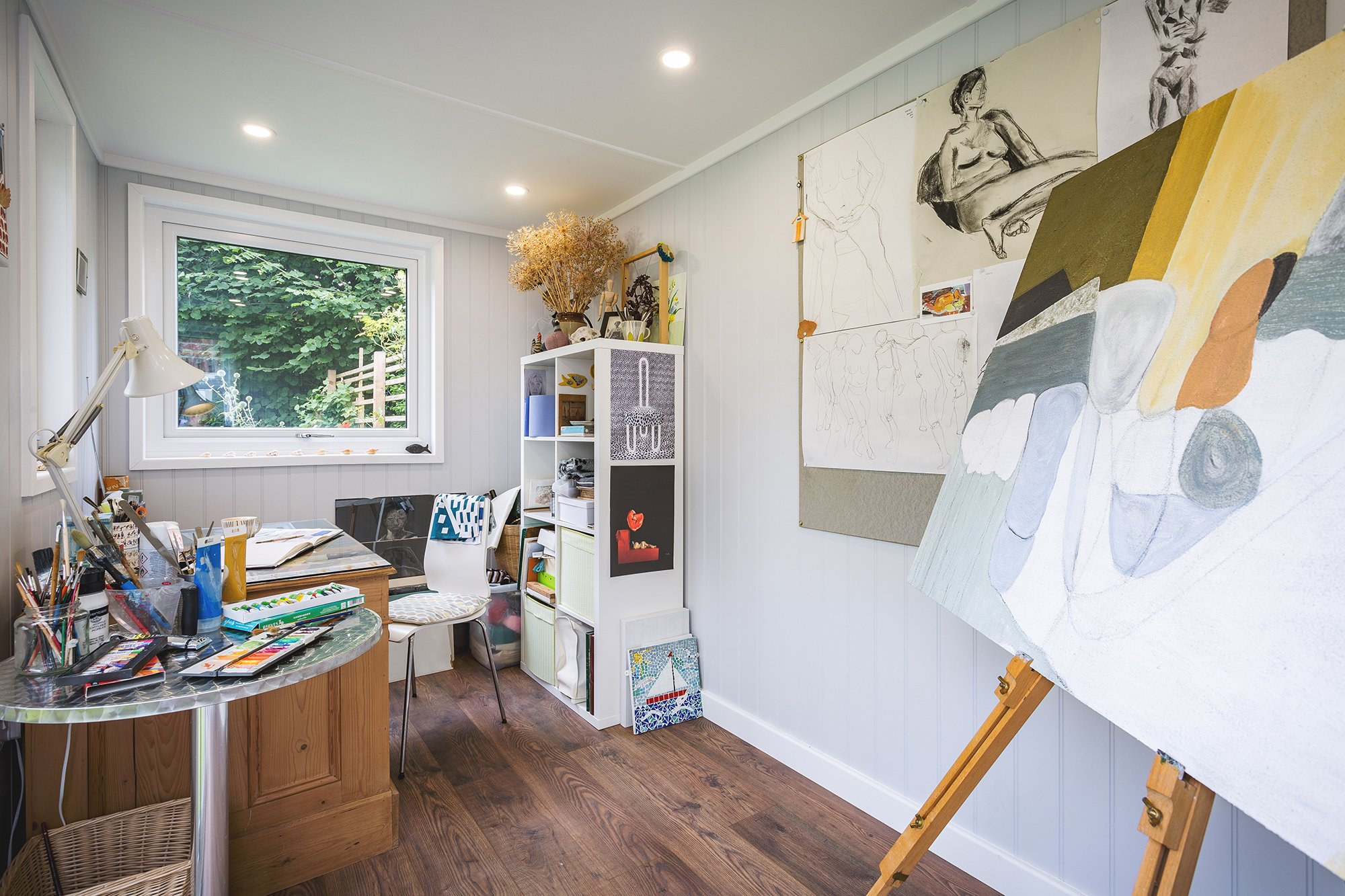 There is also the issue of no clear distinction between living space and working space. For some people this means they struggle to motivate themselves to work, while others have the opposite problem of never being able to switch off.
Leasing An Office
For self-employed people and business owners the alternative is to rent office space away from the home. Modest space in a serviced office will set you back anything from £500 a month or more, depending on the lease terms and location. If you need to accommodate more than one employee then the cost will be more. If you find a suitable office, then you will have the benefit of a distinct working environment away from the home where you can concentrate on your business. At the end of the day you can lock your door, get home and not think about work until the next day. It looks professional too, and is a great place to meet clients.
The big problem is the additional cost. Many offices tie you into a lease of three years or more, burdening your business with long-term expenses. You will also need to pay business rates, which apply regardless of the profitability of your company. There is also the thorny issue of commuting to consider.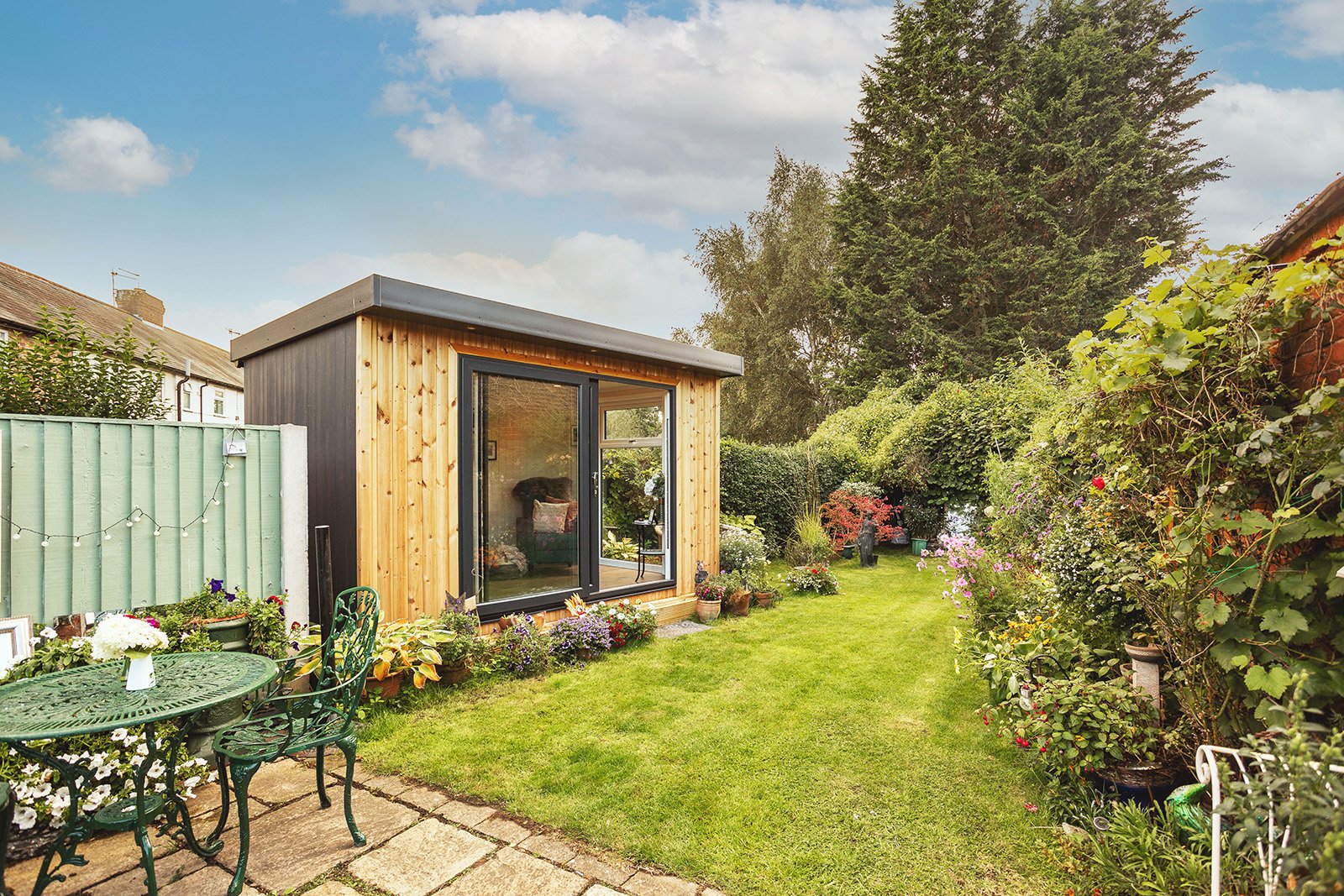 A Home Garden Office
Building a garden office in your home offers significant advantages over a bedroom office, while retaining many of the benefits of a rented office. Garden offices can be small and discreet, or they can be large and spacious. It all depends on the needs of your business, the space you have available and your budget. A garden office creates working space away from the house that enables you to keep work and family life separate. This is crucial if you have children, or if you both work on different businesses. A modern garden office is an attractive, professional space, so you can meet your clients without having to bring them into your living room. Finally, a garden room is a desirable property asset, adding value to your home when you come to sell.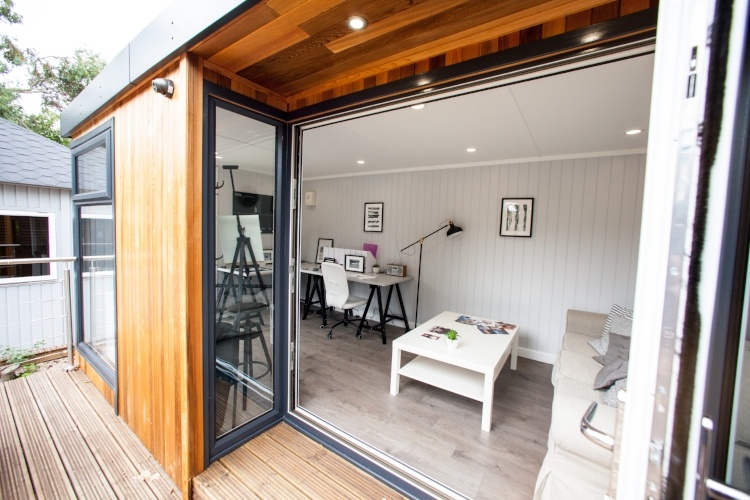 So How Much Does a Garden Office Cost?
It is difficult to put a precise figure on how much a garden office will cost you, but our garden rooms start at around £10,000-£12,000.

Month on month this is a similar cost to renting a small office, with the exception that after year two you no longer pay any rent! As the garden room is part of your residential property it is unlikely you will need to pay business rates – another significant saving
Benefits of a Garden Office Pod
In this section, we will explore the various benefits of a garden office pod and why it might be worth the investment.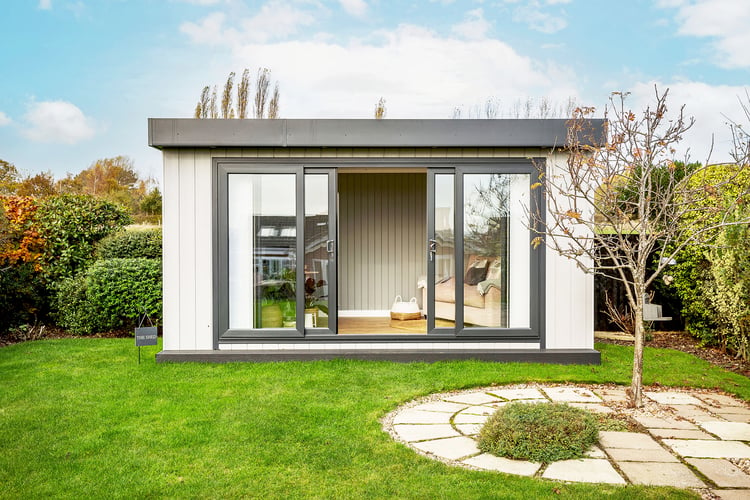 Space Away from the House
Not only does a garden room result in a physical separation between your home and office, but a mental one too. Being in a separate entity (your garden office pod) means you are not constantly seeing the familiar items of home every time you look up from the computer screen, but there is also the sense that you are out of the home and have become 'an individual at work.' In other words, you're not distracted by whatever needs doing in the house.
Added Value to Your Home
hose householders who have been tempted to save money by converting their garden shed into a home office DIY-style will find there is no profit to be made when it comes to selling on their home. Converted sheds make terrible offices – cold, damp, drafty and musty. Householders who have added a bespoke garden office, on the other hand, will probably find it easier to sell their home as their garden room can be viewed as a delightful 'asset.' It is realistic to expect a high quality garden room to add £5-£10k onto the value of your property when you come to sell.
Less Expensive than Co-Working
Sharing an office space with other freelance workers has its benefits in that there is certainly the social and networking aspect. However, this can also prove to be a distraction. There is also the commute – or walk – into the office. But more than that, you will be looking at a cost of at least £100 - £500 a month. It may not seem that much initially, but after a year that's over a grand you've spent with nothing permanent to show for it. With a garden room you will be able to see what you have spent your money on every single time you look out your back window – and every payment will be made towards an asset that is yours to own.
Making the Right Decision
If you are currently weighing up the pros and cons of investing in a garden office pod then get in touch with our team here at Cabin Master. Our expert team is happy to answer any questions you might have. We are proud of the bespoke creations we have designed for hundreds of customers in and around the East Midlands over the years. Take a look around our website to see some examples, or pop by our Stapleford show site to see a wide range of Garden Room styles 'in the flesh'.
Our team can be reached by phone on 0115 932 8888, or email us for more information.
To find out more about Garden Offices, download our free Ultimate Guide To Garden Rooms.

Find Out More About Garden Rooms
A garden room can be used for many purposes, from an office to a games room. To find out more, download our Ultimate Guide To Garden Rooms by clicking here. To chat with one of our team about garden office prices and the options available to you, please give us a call on 0115 932 8888.