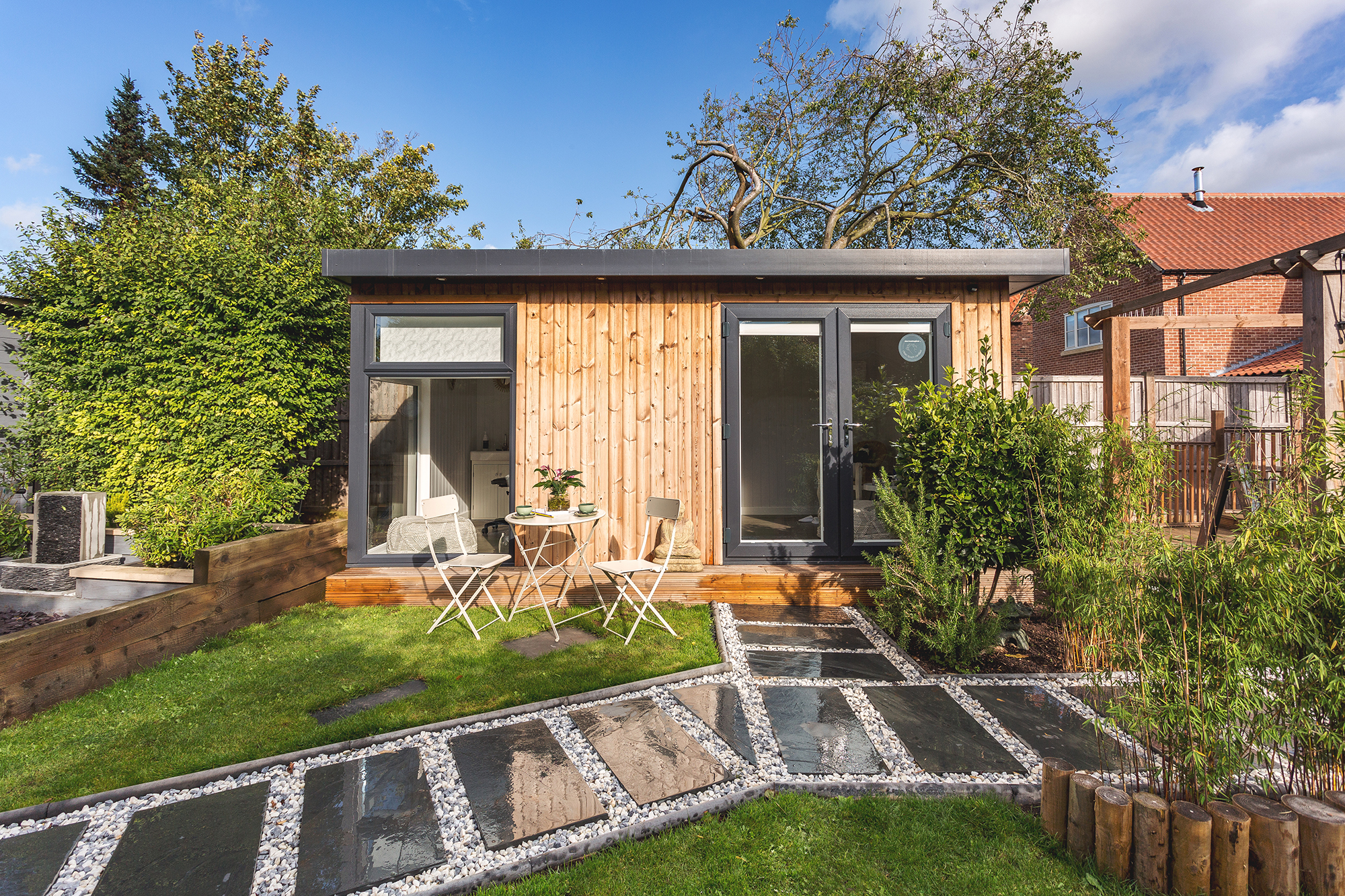 A Business Case For Having A Modern Garden Office Installed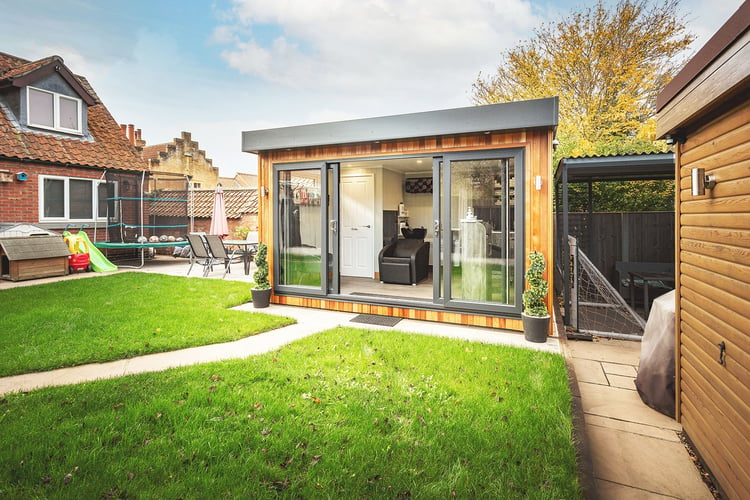 If you are self-employed, a small business owner or work from home regularly, you should give serious consideration to building a modern garden office on your property. If your budget is tight you may be hesitant about making the investment, but there are good reasons why installing an office garden room is often more cost-effective than the alternatives. Here are our reasons for thinking so:
Greater Productivity Than A Home Office
Most independent business people we know work from home most of the time. In many cases this literally means having a desk in a room in the house, often a bedroom or an alcove under the stairs. This is great if you have the space, but is not always ideal. A home worker has to contend with the distractions of family when they come home – which can make work difficult if there are small children in the house. There are also the ever-present distractions of being home: your PS3 in the corner, the ironing that needs doing, what to cook for dinner, the lawn that needs mowing.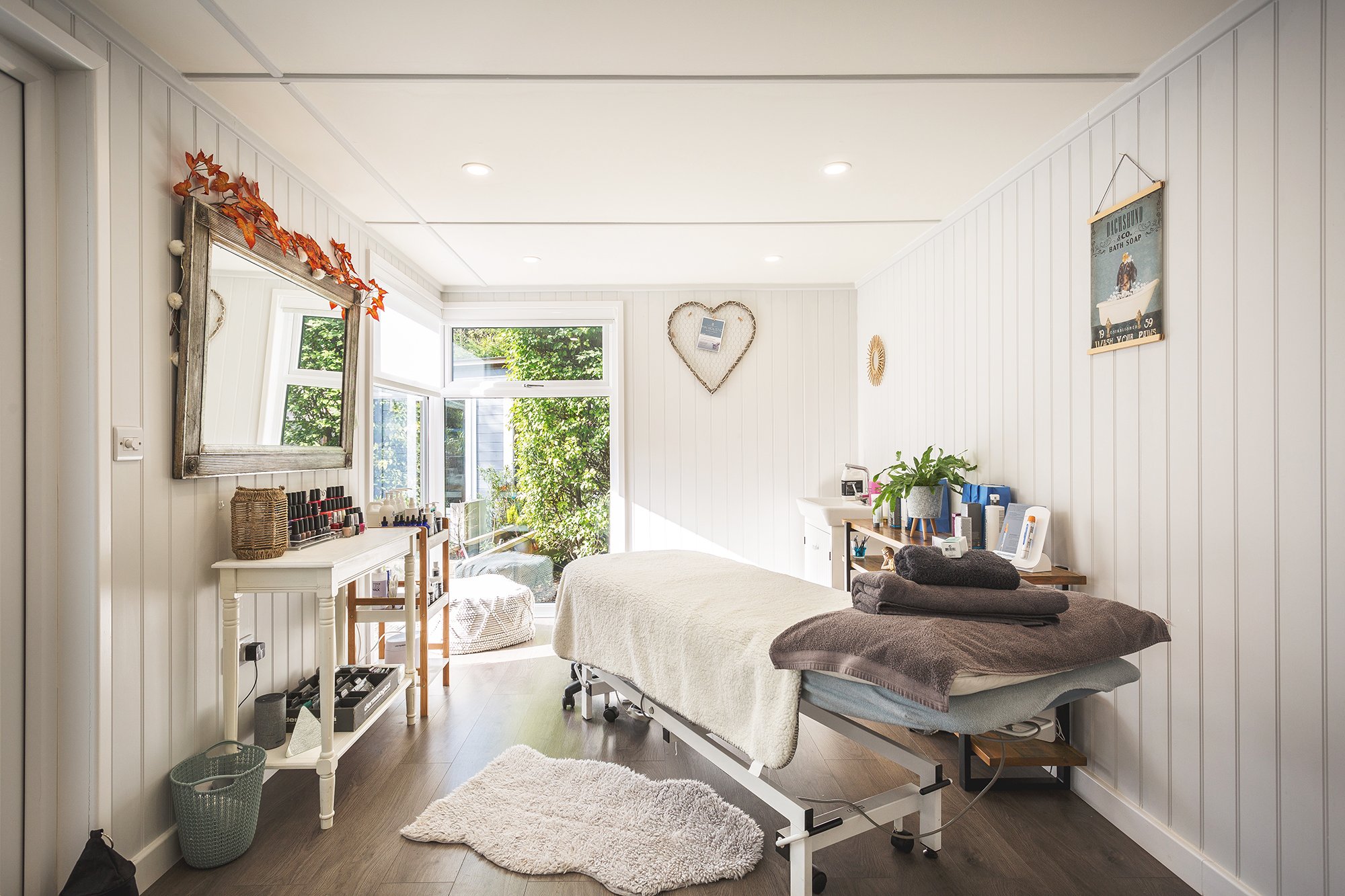 The result is that many people are less productive when working at home than they would be in another setting. A garden office resolves this by removing the working space from the house itself. You are still close enough – a matter of metres – to get all the benefits of working from home, with the productivity bonus of having a dedicated workspace without unnecessary distractions.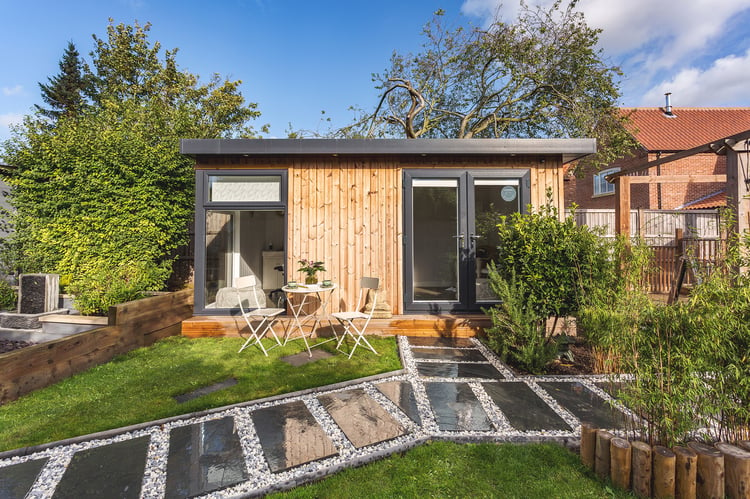 Save Money On Office Lease Costs
In some lines of work you may require a dedicated office space. For example, many photographers need a specific studio set up that might not be possible at home, or a physiotherapist may need a confidential open space where they can welcome clients. You may not want the large capital outlay of buying a commercial property, so leasing is the most common option. Depending on your location, this can be expensive, starting from at least £500 per month, with furnishings, utilities and business rates on top. For small business this can make a serious dent in your bottom line, while fixed lease terms remove the flexibility of relocating or adapting your business should circumstances change.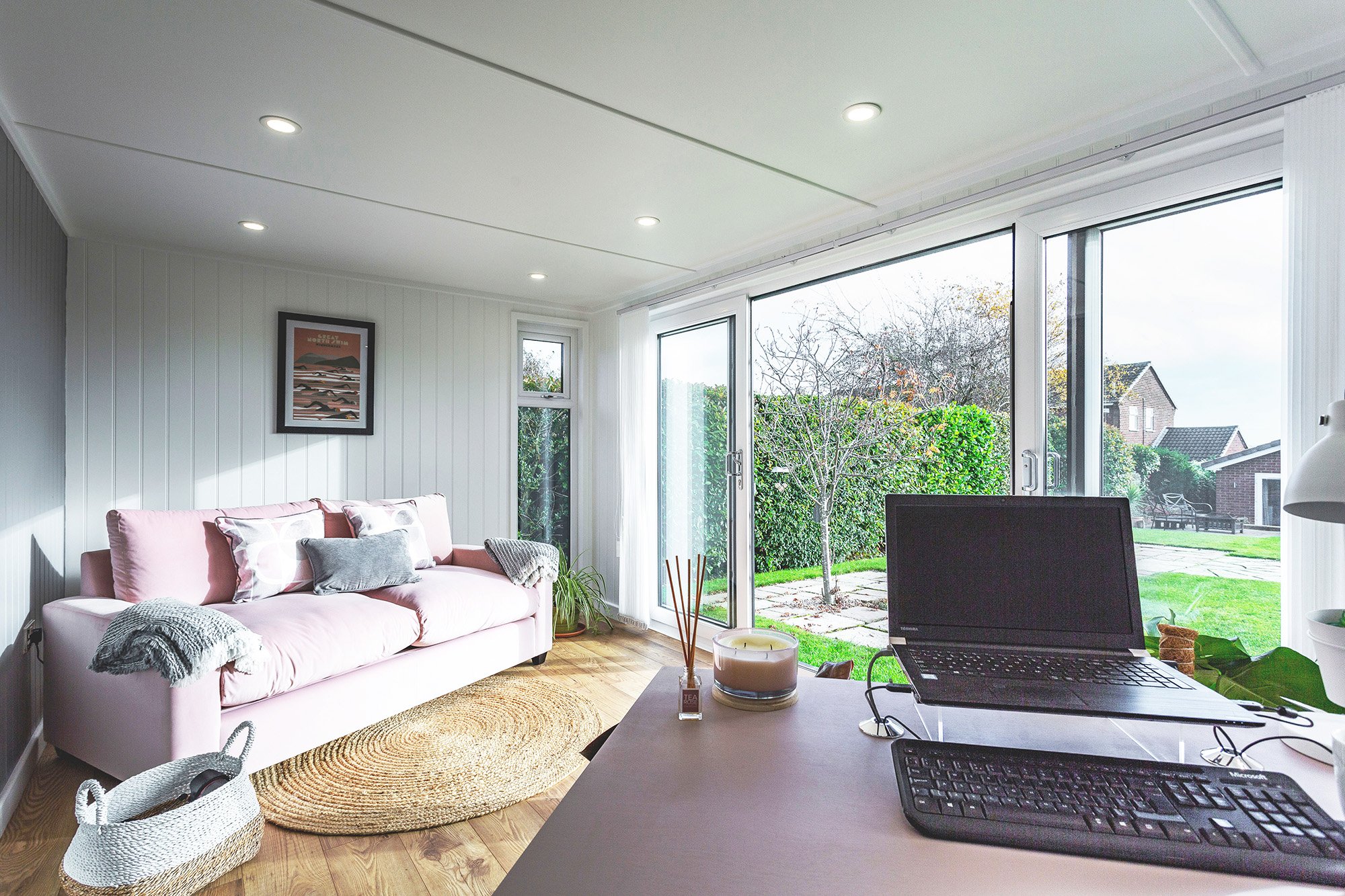 Having a purpose-built modern garden office room solves this problem. We can design you a garden office to suit your type of business. It is a professional space where you can meet your clients away from the home, without the expense of leasing an office in a premium location. What about the upfront capital investment required? A custom garden room will cost you between £10,000 and £30,000, depending on the features you need. This may seem like a lot of money to take out of your business in one lump sum, but when you factor in finance options then it suddenly becomes more affordable. At Cabin Master, for instance, we offer a range of low cost finance options on all new garden rooms. These include a 12 month 'Buy now, pay later' deal and a 24 month payment plan on 0% finance (subject to a deposit being paid). The monthly outlay is normally far less than an office lease. Get in touch to find out more about our latest offers.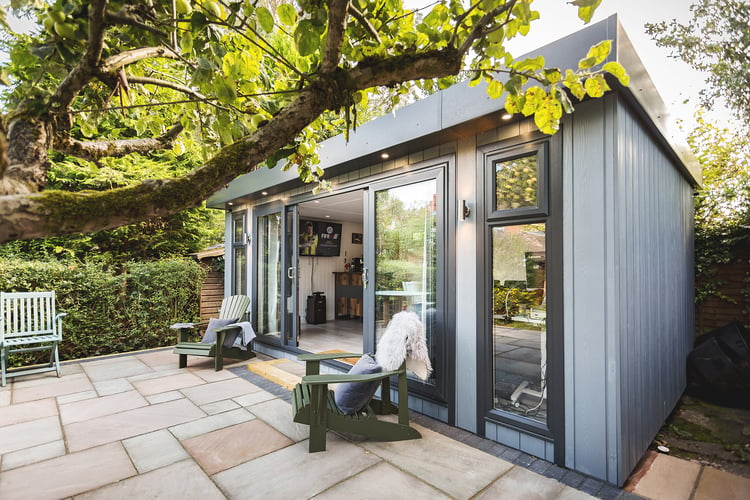 Financially, this makes better long-term sense than leasing an office, because when the lease finishes you will have to either move or renew. You will never own that space, whereas a garden office will be entirely owned by you once you finish paying off your credit plan. Once paid off you will have a purpose-built office with no significant monthly costs beyond lighting and heating.
Cut Out The Commute
Have you ever thought about how much time and money you have poured away over the years on your daily commute? It's a depressing thought: all those hours spent in traffic that you will never be able to claim back. Building an office in your garden takes you out of the rat race by cutting your commuting time to a few seconds there and back. The time you save can be used on additional work, or with your family doing the things you love. The money you save by not commuting is also significant. Over time, this will negate much of the investment cost of purchasing a new garden office.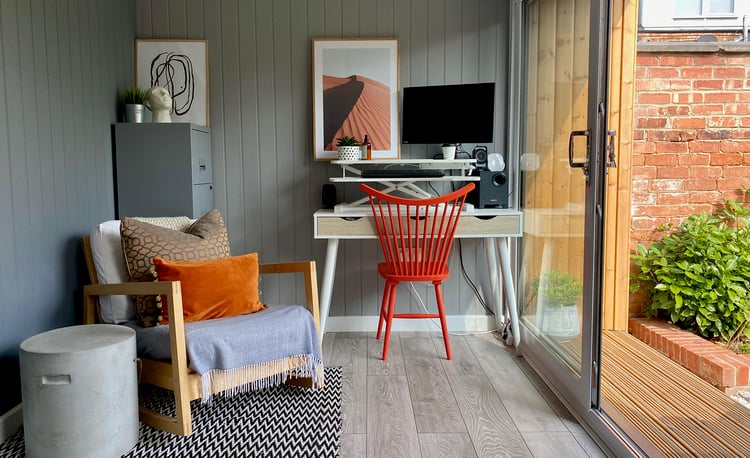 Unique Modern Garden Offices For Homes & Businesses
Modern garden offices are attractive, flexible and can be adapted to a wide range of businesses. We have designed bespoke offices for accountants, vets, architects, professional photographers and carpenters – among many others. You can build a dedicated office if you like, or let us design a multipurpose garden room that can also be used for relaxation and entertainment. The choice is yours. For a garden room to suit your lifestyle and budget, speak to one of our designers by calling 0115 932 8888. You can also visit our gallery to take a look at some of our designs and see what might suit your garden. Our Ultimate Guide To Garden Rooms is also full of useful information about investing in a garden office. Download a copy for free by clicking here.