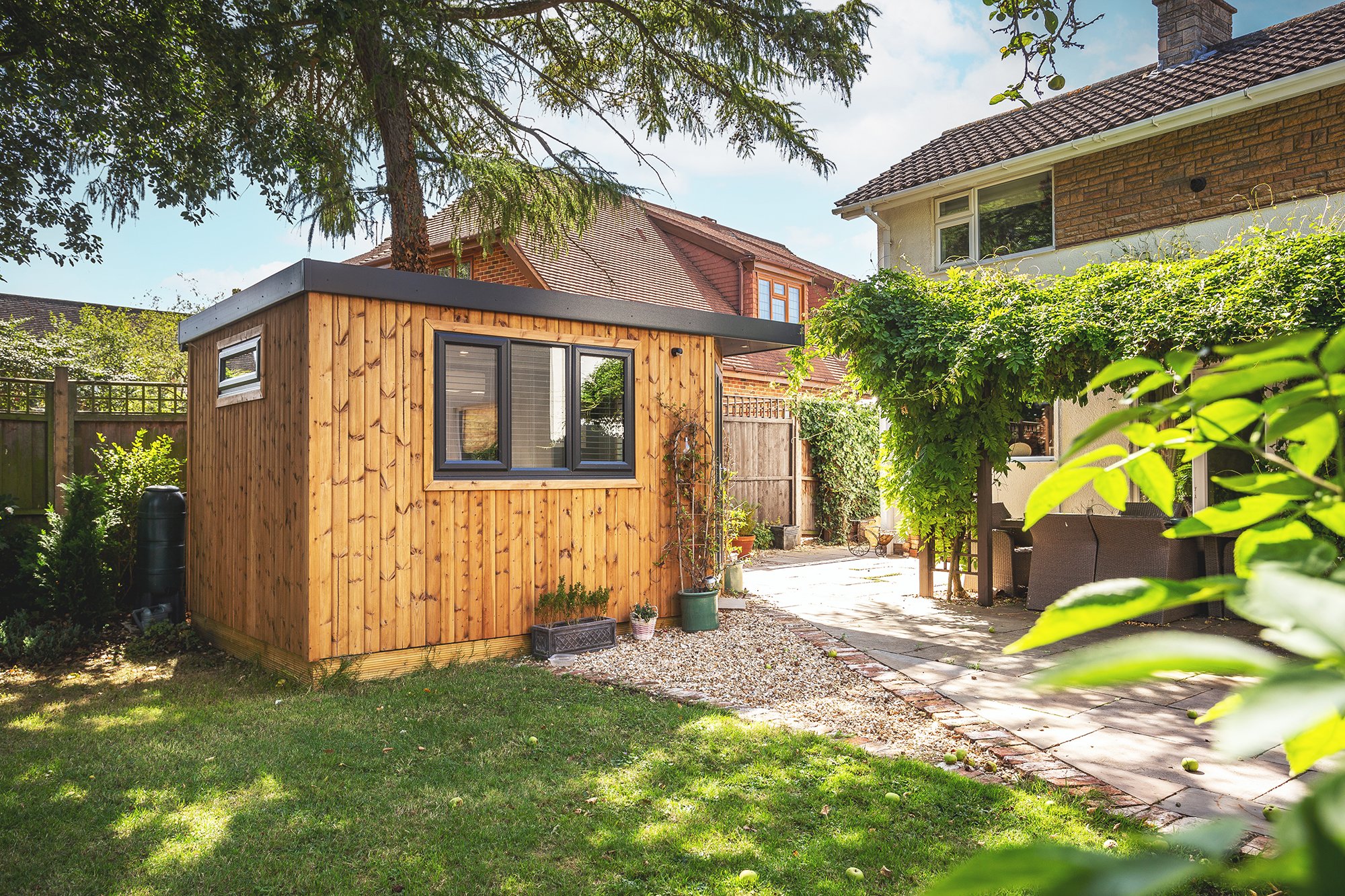 Ideas To Create The Perfect Garden Studio In 2023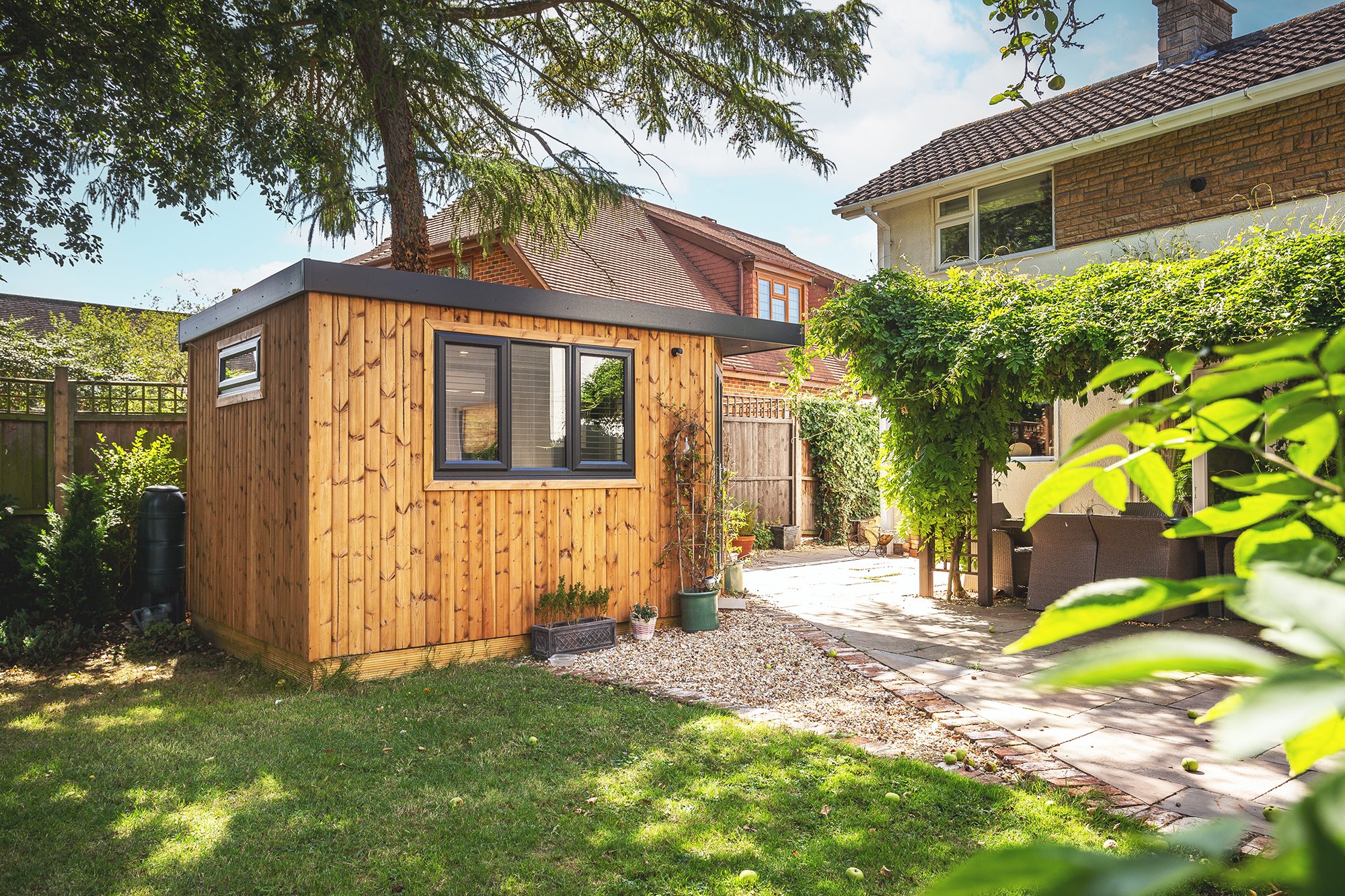 Need a place to call your own? Somewhere to escape the hustle and bustle of everyday life?
After listening to feedback from hundreds of our past clients, Cabinmaster has compiled a list of ideas that will turn your garden space into the perfect garden studio.
You can choose how much space you need (or want), what it'll look like, and what purpose it is going to serve, making it the perfect place to get some downtime without having to leave your home.
Imagine spending your mornings sipping coffee in the sun whilst working on your latest project, or spending an afternoon reading a good book in your favourite chair… With a garden studio, you can make your dreams a reality.
But how do you create the perfect garden studio? We've got some ideas to help you get started: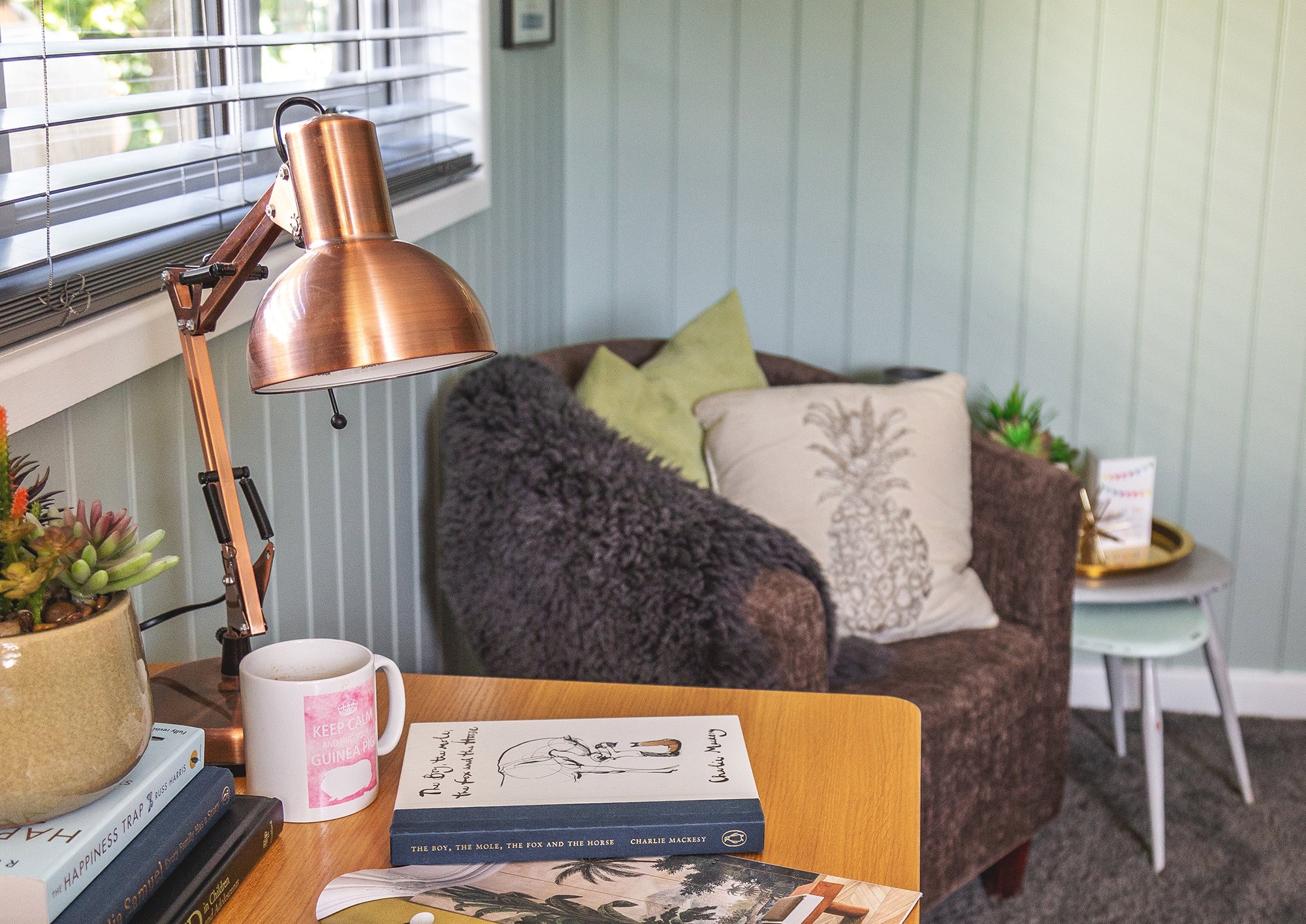 What Is Its Function?
First things first: You need to decide what your studio will be used for - will it be a home office? A workshop for your hobbies? Or a place to host parties or events?
Trust us when we say this; it's far better to plan ahead and build a garden studio that suits your needs, rather than trying to make an existing space work. Planning ahead means you can avoid (potentially) costly changes down the line.
Once you know the function of your studio, you'll be able to start planning the layout and design which, in turn, will help you determine what size and type of space you need.
In the first instance, we would ask you to measure the space where the studio is going and then, visit our showroom where one of our sales representatives will go through your options.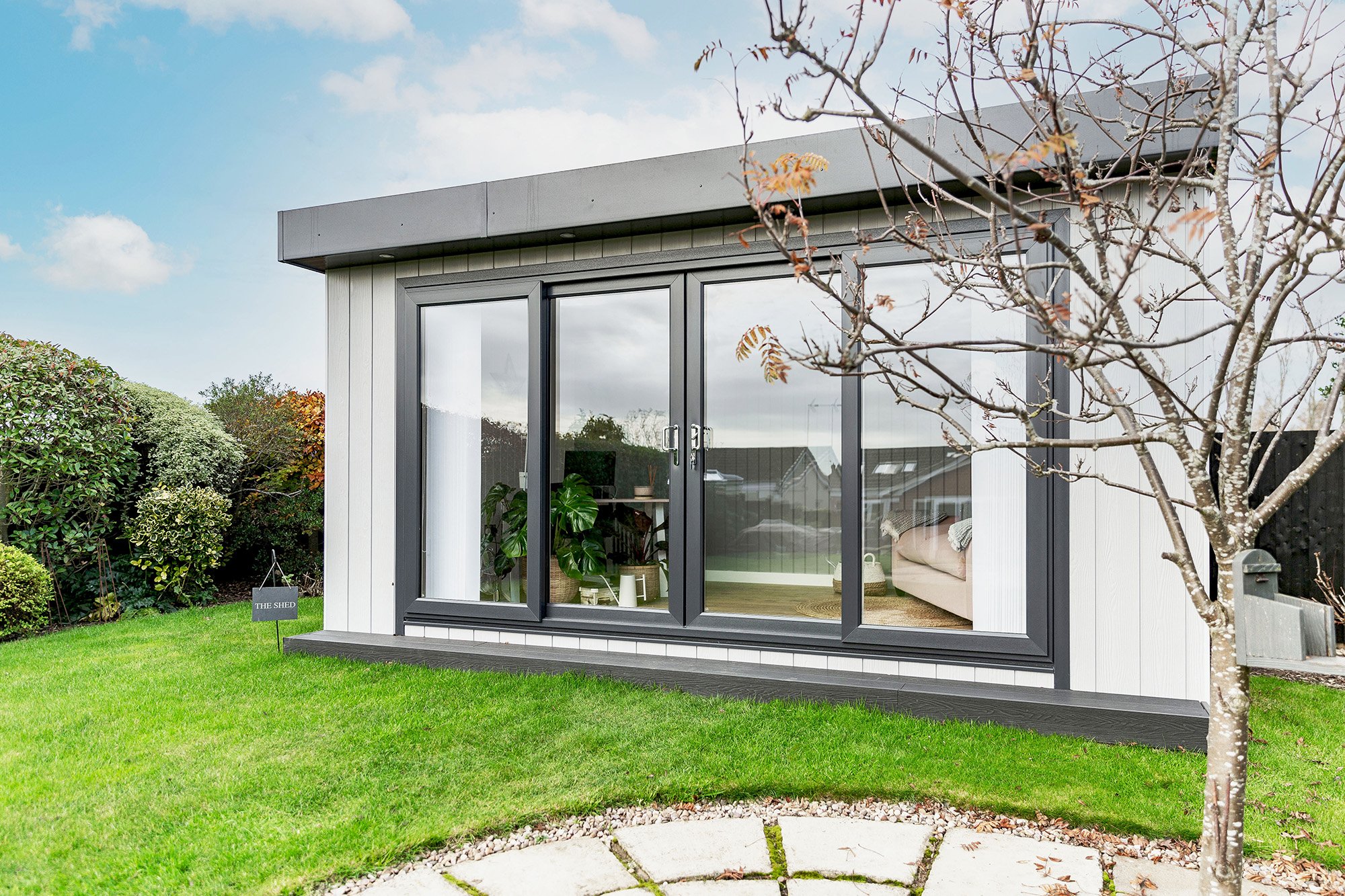 Size Matters
Next up, it is time to determine how big your studio should be - this will, of course, largely depend on the function of the space and the type(s) of activities you intend to use it for.
Nine times out of ten, garden rooms are located in a corner of the garden so that they 1) make the best use of the space and 2) blend into the surroundings more seamlessly.
However, if you do happen to have a large garden or you plan on the space being multi-purpose, you may want to consider a larger size.
Remember, it's always better to err on the side of caution when it comes to sizing. It's always much easier to add furniture and/or storage to a larger space than it is to try and make a small space work for your needs.
If you're still not sure what size is right for you, our experts can help. We'll take a look at your garden and give you our recommendations based on the function of the space and your personal preferences.
Let's take a look at the many different functions in a bit more detail: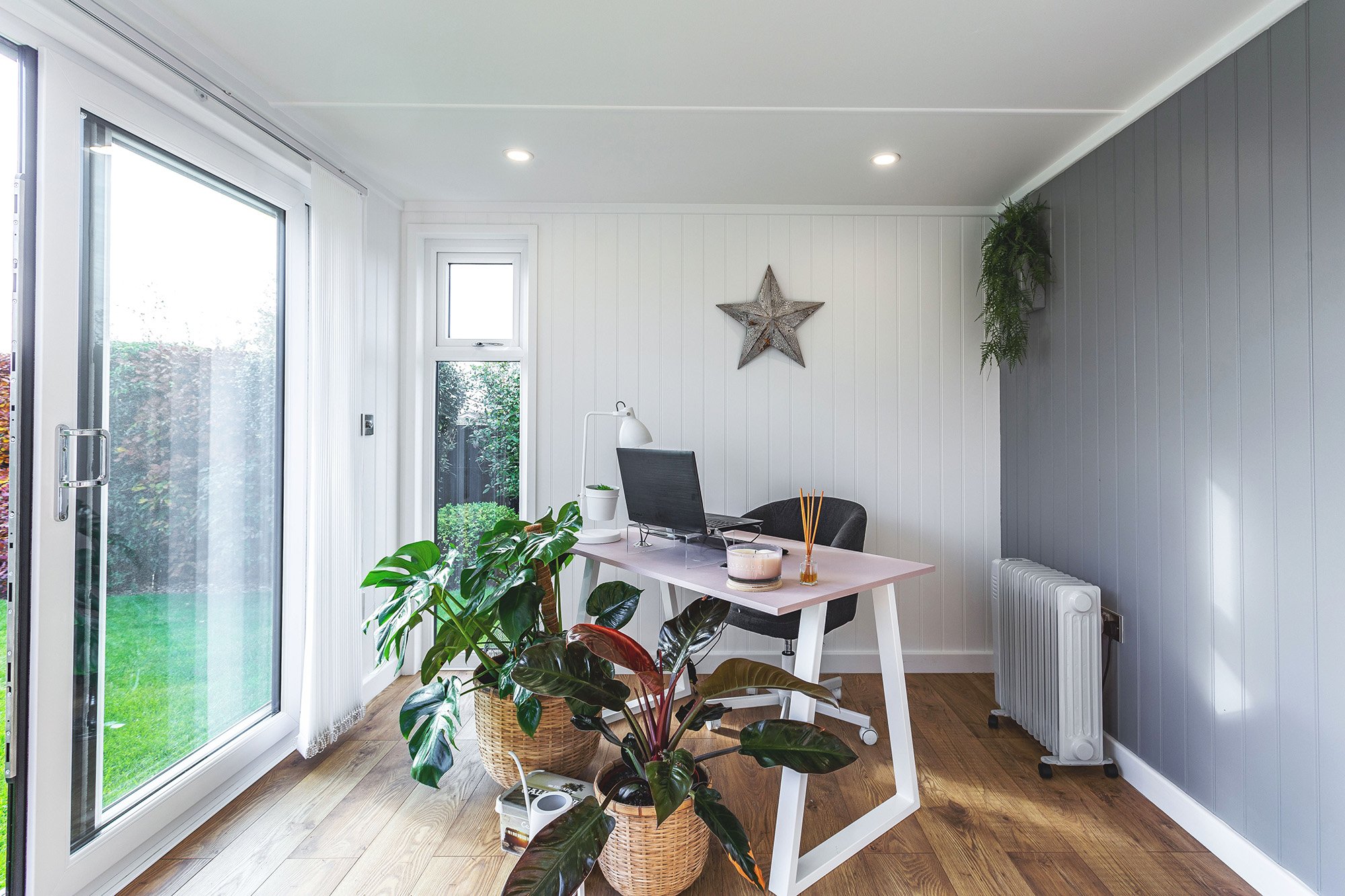 Turn It Into A Home Office
This one slots in quite nicely at the top of the list because it's the main reason most people look into getting a garden studio in the first place.
If you work from home or are thinking about starting your own business, a studio is a perfect solution - it will give you a dedicated space to work away from, thus redressing the work/life balance.
You can design your garden office to suit your specific needs. For example, if you need a lot of storage space for files and equipment, you can install shelves and cupboards. Or, if you want a light and airy space to inspire creativity, you add windows or even a second set of doors
The great thing about working from a garden studio is that you can take advantage of the natural light and fresh air.
Studies have shown that employees who work in well-lit, ventilated offices are more productive, so it's worth considering when you're planning your garden office design.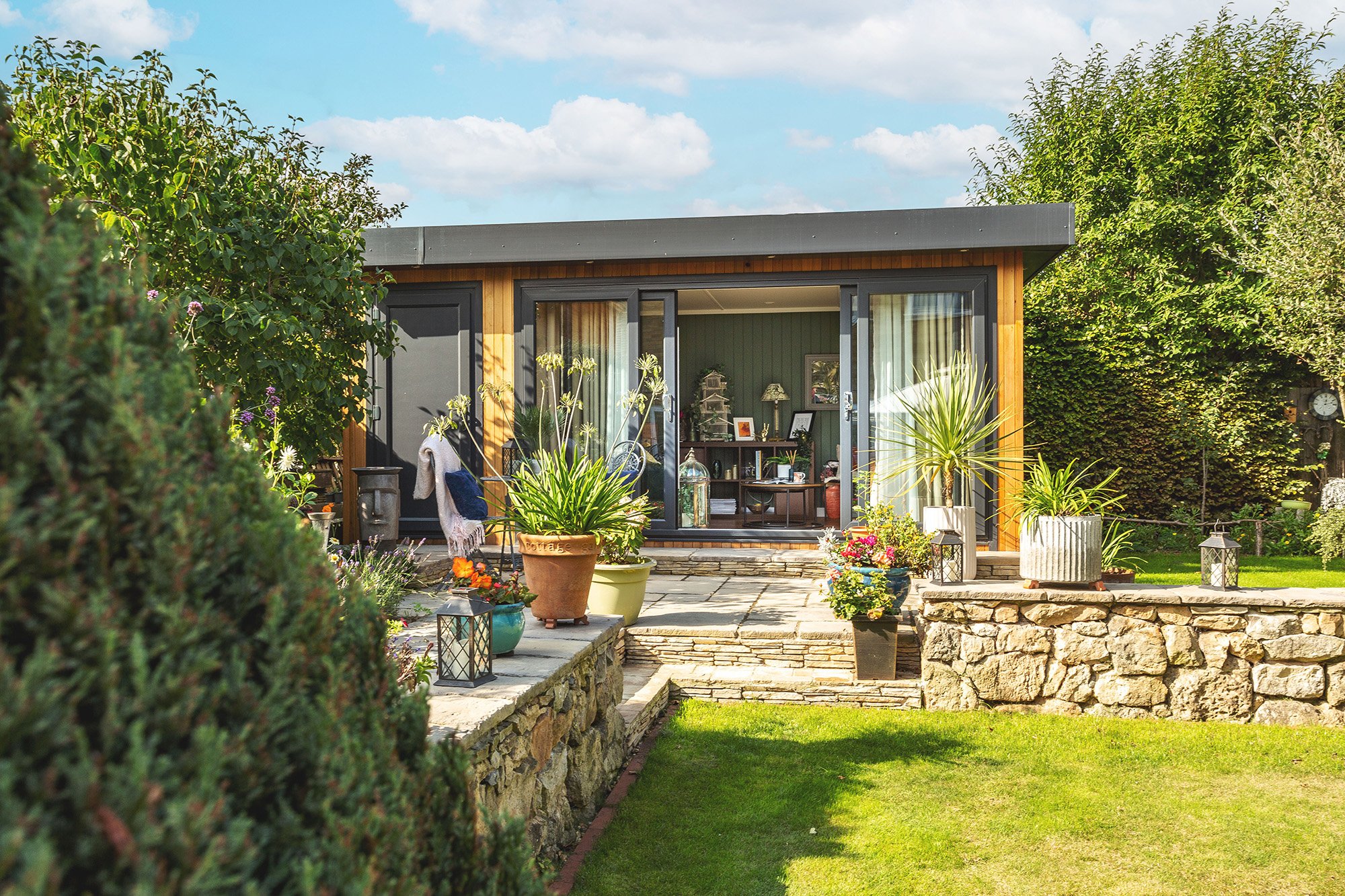 Use It As A Workshop
Not as popular as a home office, but a garden workshop has been proven to be just as useful. If DIY is your thing or you have a hobby that requires a lot of equipment, a garden workshop is the perfect solution.
You can use it to store all your tools and materials, and you won't have to worry about making too much noise or mess.
Plus, if you ever need to make any repairs or renovations to your home, you can do it in your garden workshop without disrupting the rest of the house.
When you're planning your garden workshop, think about the type of work you'll be doing; if you're going to be working with power tools, you'll need to make sure there's a good supply of electricity and power points.
And, if you're going to be working with dangerous chemicals or fumes, you might want to consider installing an extractor fan.
Security should also be a consideration - if you're going to be storing expensive tools and equipment, you'll need to make sure your garden workshop is secure.
Adding a few extra locks to the door and windows will give you peace of mind that all your belongings are safe.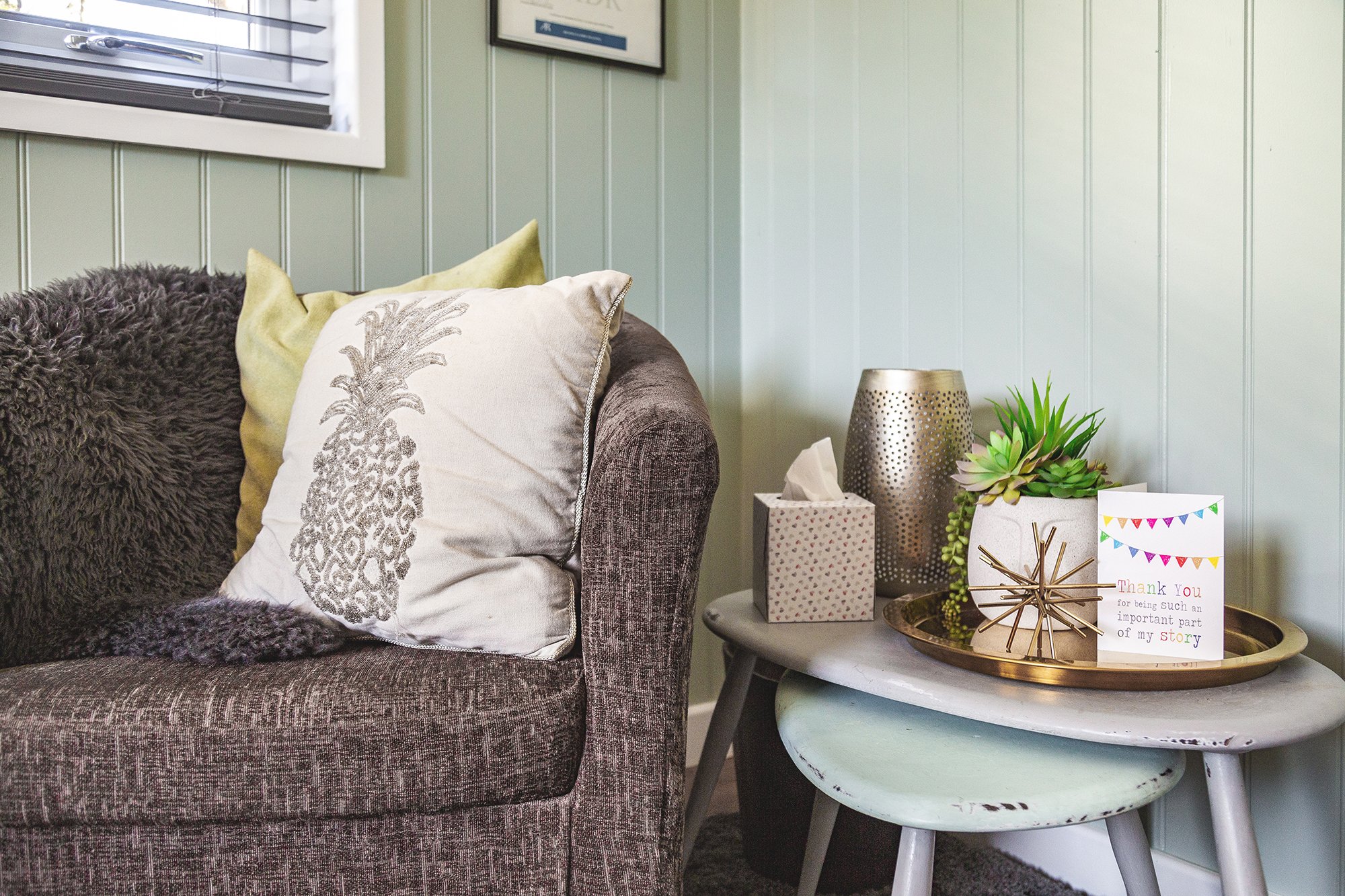 Create A Relaxing Space Or Nook
Life can be pretty hectic at times, so having a space where you can relax and unwind really is important.
A studio is a perfect place to create a tranquil oasis away from the chaos that can sometimes be used to describe modern life.
To turn your garden studio into a relaxing retreat, consider adding some comfortable furniture, soothing colours, and peaceful decorations.
You might also want to install a sound system that allows you to listen to calming music or nature sounds.
And if you're someone who loves spending time outdoors, where possible, try to make sure that your studio is south-facing so you make the most of the natural light and warmth.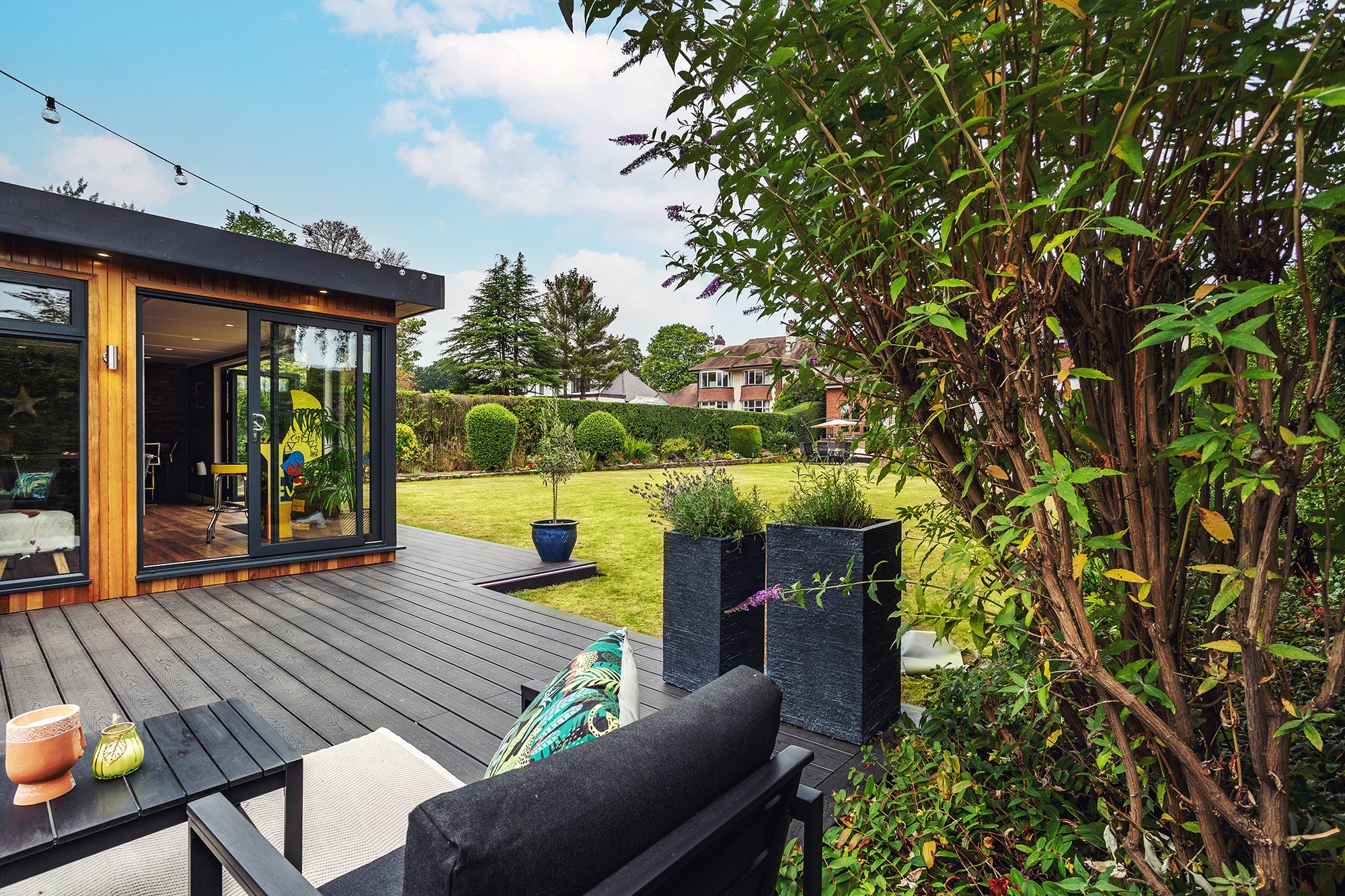 Run A Spa Or Hair Salon From Home
If you're a hairdresser or beautician, you can use your garden studio to run your business from home - this is a great option if you don't want the overhead costs of renting a commercial space.
Of course, you'll need to make sure your studio is big enough to accommodate all the equipment you need. And you'll also need to make sure it meets any health and safety regulations that apply to your business.
But other than that, running a spa or hair salon from your garden studio is a fantastic way to save money and have complete control over your business.
Please note: Check in with your local authorities to see if you need any special licences or permits to run a business from your home.
It is also possible you may need planning permission to build a studio, so it's worth confirming with your local planning office before you get started.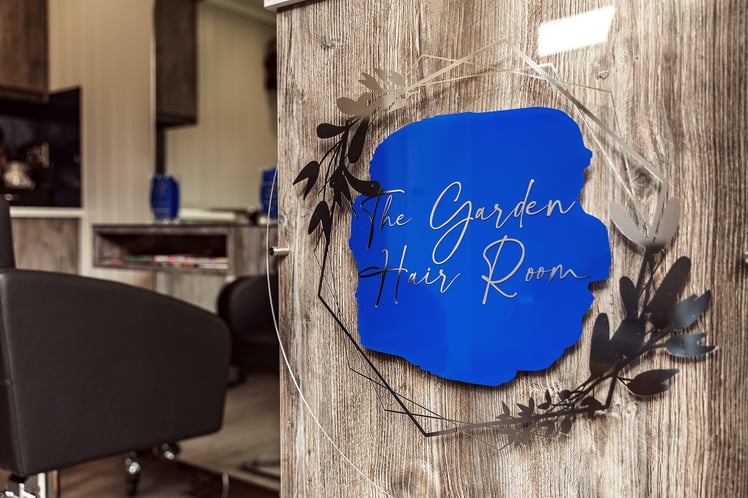 Turn It Into A Home Gym
This is one of our favourite use cases - not because of the function, but how cool they look when they're decked out with fitness equipment!
If you're someone who loves to work out, a garden gym is the perfect answer. You can design it exactly the way you want, and you won't have to worry about waking the neighbours with your early morning sessions.
Of course, you'll need to make sure your garden gym is well-ventilated and has a good supply of electricity. And if you're going to be using any heavy equipment, you might want to consider installing floor mats to protect the floor from damage.
Garden studios aren't cheap, but you'll be saving a ton of money in the long run by not having to pay for a gym membership. Plus, you'll have the added bonus of working out in your own private space!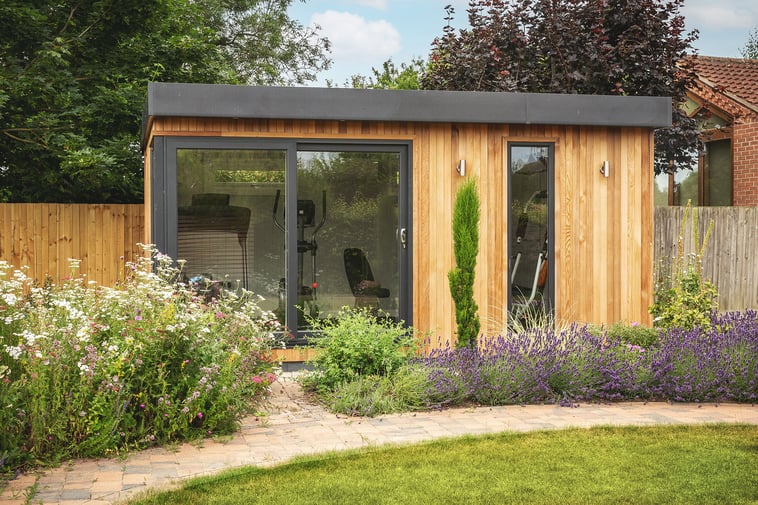 Furniture, Fixtures, and Fittings
Once you decide what you will be using your studio for, it is important to start thinking about the furniture, fixtures, and fittings you'll need.
This is especially important if you are planning on using your garden studio as a workspace, because you will need to make sure you have enough storage space and that all of your equipment is safely stored away.
When choosing furniture for your studio, it is important to consider the style and function. For example, if you are planning on using your garden studio as a home office, you are going to need a desk and chair that are comfortable to work in for long periods of time.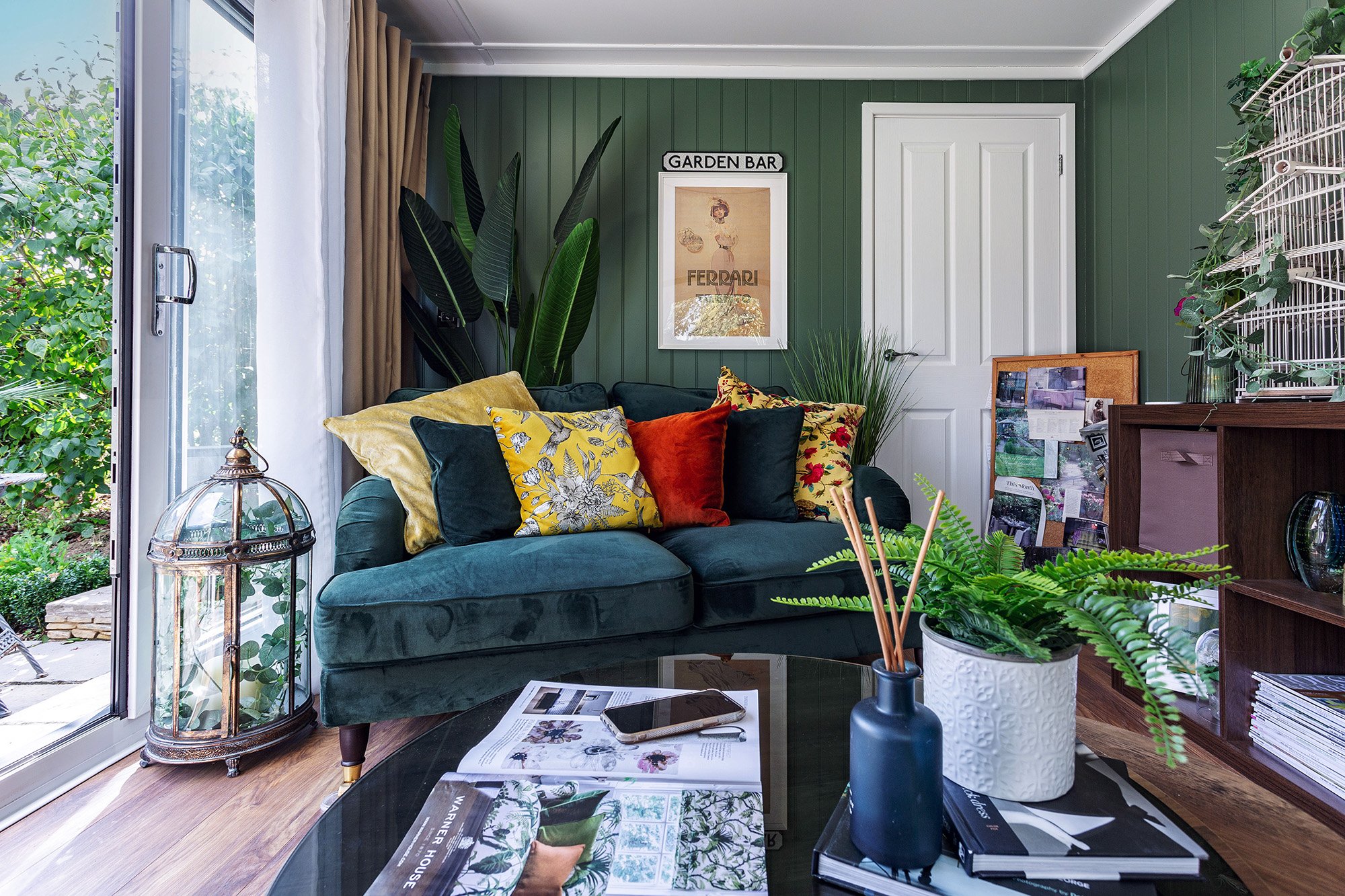 However, if the plan is to use your studio as a relaxation space, you would be much better served to pick out a comfy armchair, and a few floor cushions - you get the idea…
Lighting plays a significant role in any living space and that includes your garden studio. If you are using it as a workspace, good task lighting will need to be fitted to allow you to see what you're doing. A relaxation space would instead require softer, more ambient lighting.
Finally, what type of flooring are you installing in your studio? A workspace would need durable and easy-to-clean flooring such as laminate or vinyl - for a relaxation space, you might want to consider softer options such as carpet or rugs on wood/laminate.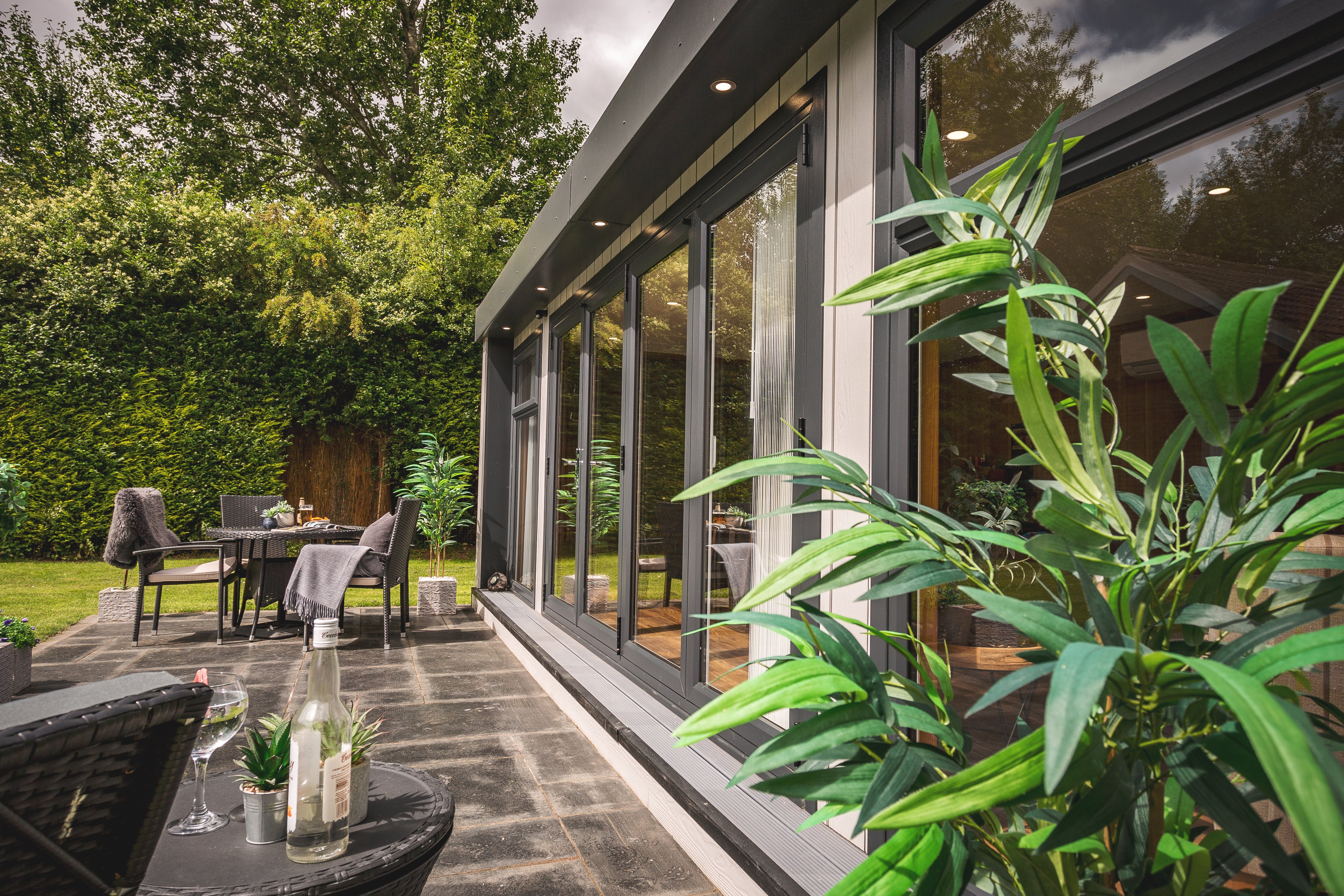 In Summary
There are endless possibilities for what you can do with a garden studio. Whether you're looking for a place to work, relax or exercise, a studio is perfect.
With a little bit of planning, you can easily turn your garden studio into the perfect space for you.
To the team here at Cabinmaster, the word "perfect" equals perfect for YOU and YOUR unique needs.
Maybe you want to run a business from home, in which case a studio is an ideal solution. Or, maybe you're looking for a private space to relax and unwind - either way, a garden studio can be tailored to suit your needs.
So, what are you waiting for?
Start planning your perfect garden studio today!
Also, check out our Pinterest board for more inspiration on what to do with your garden studio, or simply get in touch with one of our friendly team members who would be more than happy to chat through your options with you.