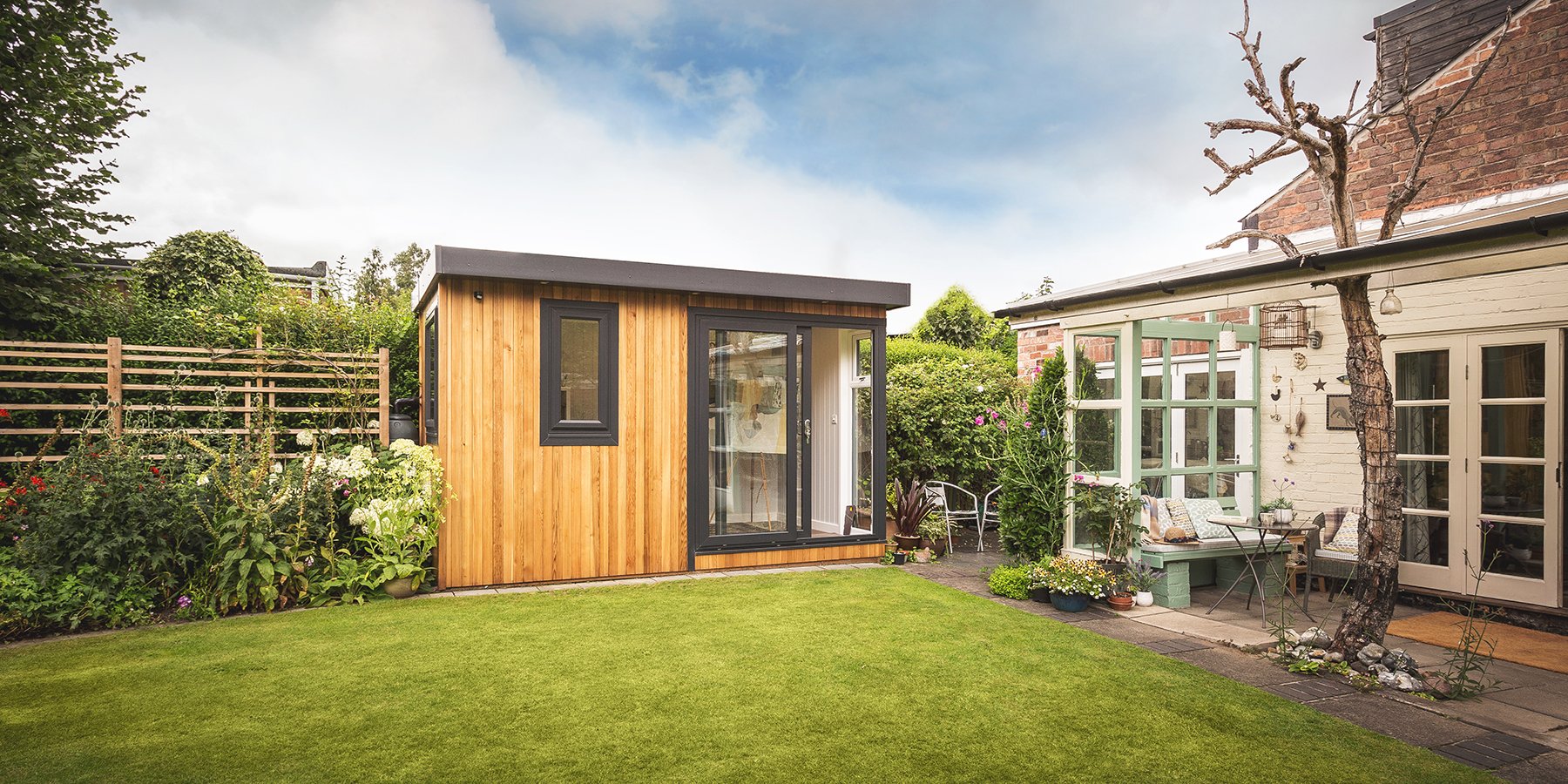 Get Inspired With These 3 Great Garden Retreat Ideas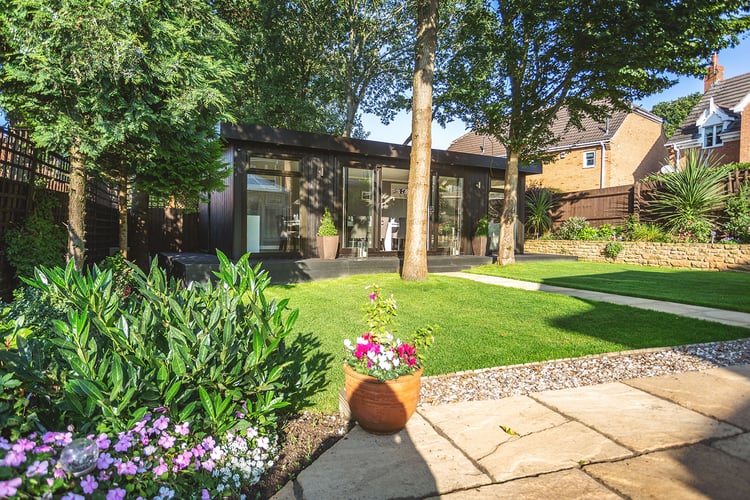 If you are currently in the process of looking for some imaginative garden retreat ideas then you have definitely come to the right place here at Cabinmaster.co.uk. Our professional team of joiners, designers and architects have been creating garden havens for delighted clients for a number of years now.
From dance studios and gyms to home spas, painting studios and even a private library, we have customised plenty of retreats located in gardens the length and breadth of the UK.
Some of the most popular retreat requests we have include garden rooms being transformed into the following personalised havens:
1) Yoga or Pilates Studio
A garden room makes an ideal yoga studio since the wood we use to build it adds to the feeling of nature and simplicity. Most of our garden rooms also have glass sliding or bi-fold door panels which means it is also possible to look out onto a pretty garden while stretching and carrying out poses – even in winter – and which again adds a tranquil and spiritual element to the exercise or even a meditation session.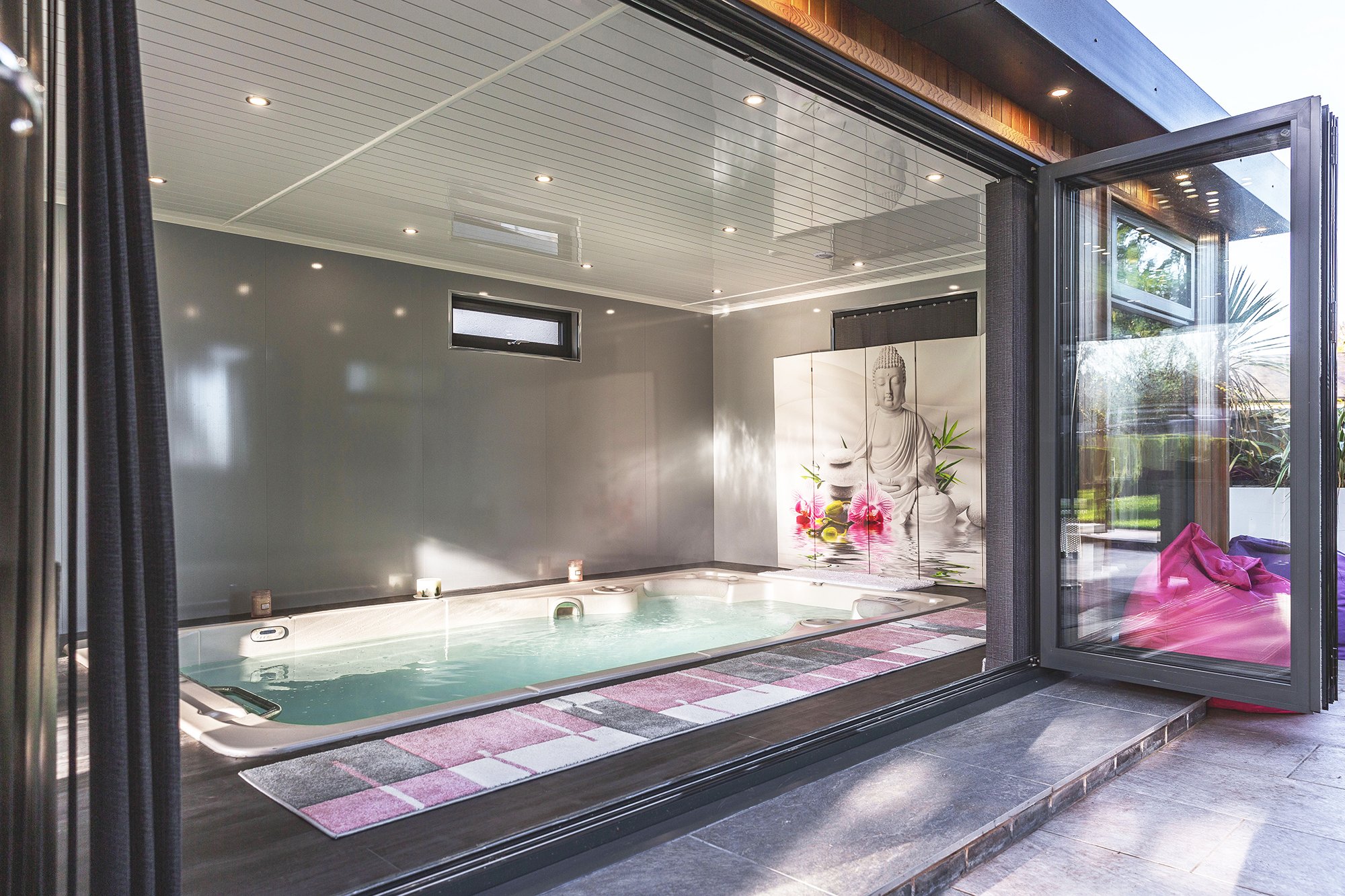 2) Garden Spa
Such is the pace of life these days that many of us hanker after a retreat space just for us in which we can unwind and wash away the cares of the day. And this is the reason why garden spa rooms too are becoming incredibly popular. It's possible to install a hot tub room or a steam cabinet your garden room. Then again, why not go the whole hog and add a massage table and large stand-alone bath where you can soak by candlelight?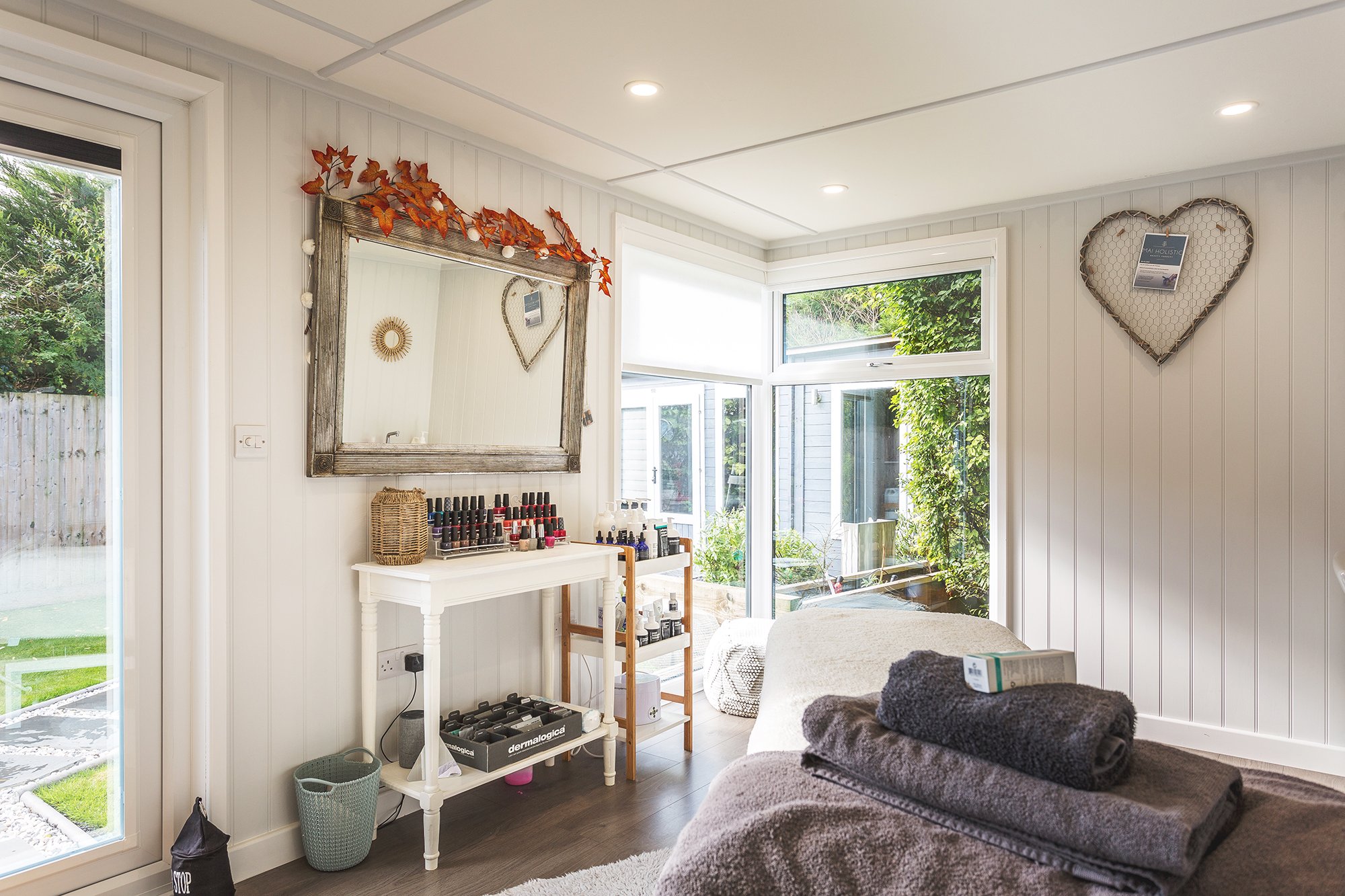 3) Music Room
You don't have to be a budding musician or producer to justify having your own music room. You could, for instance, just love to have somewhere special to store and display your collection of vinyl records or CDs and where you can sit back, listen and relax without interference. Sounds bliss? It is! While we're creating this haven for you we could also put in electrics so that you could have your favourite coffee machine and dim the lighting when you felt the music required it.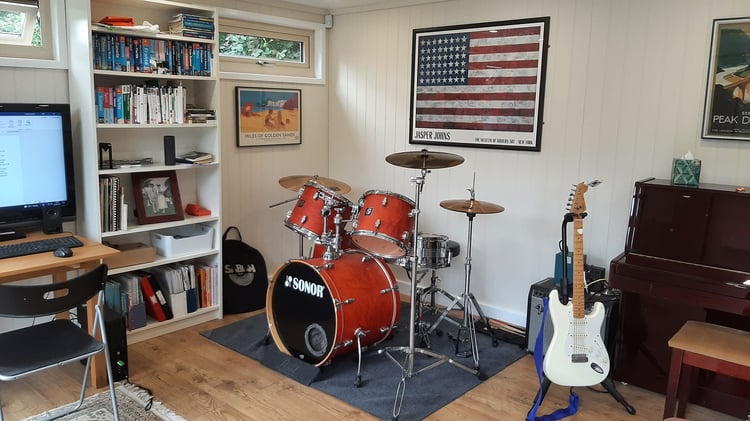 The Benefits Of Your Own Garden Room Retreat
It doesn't take long to convince many people of the benefits of their own garden room retreat since they can easily see for themselves in what ways it would benefit both their physical and mental health.
Not only do you have somewhere you can practice something you love and in the process instantly de-stress, but there's no hassle getting there either since all it takes is a 20 second walk to the bottom of the garden. Nor do you have to pay an entrance fee every time you want to use your own dance studio or home spa.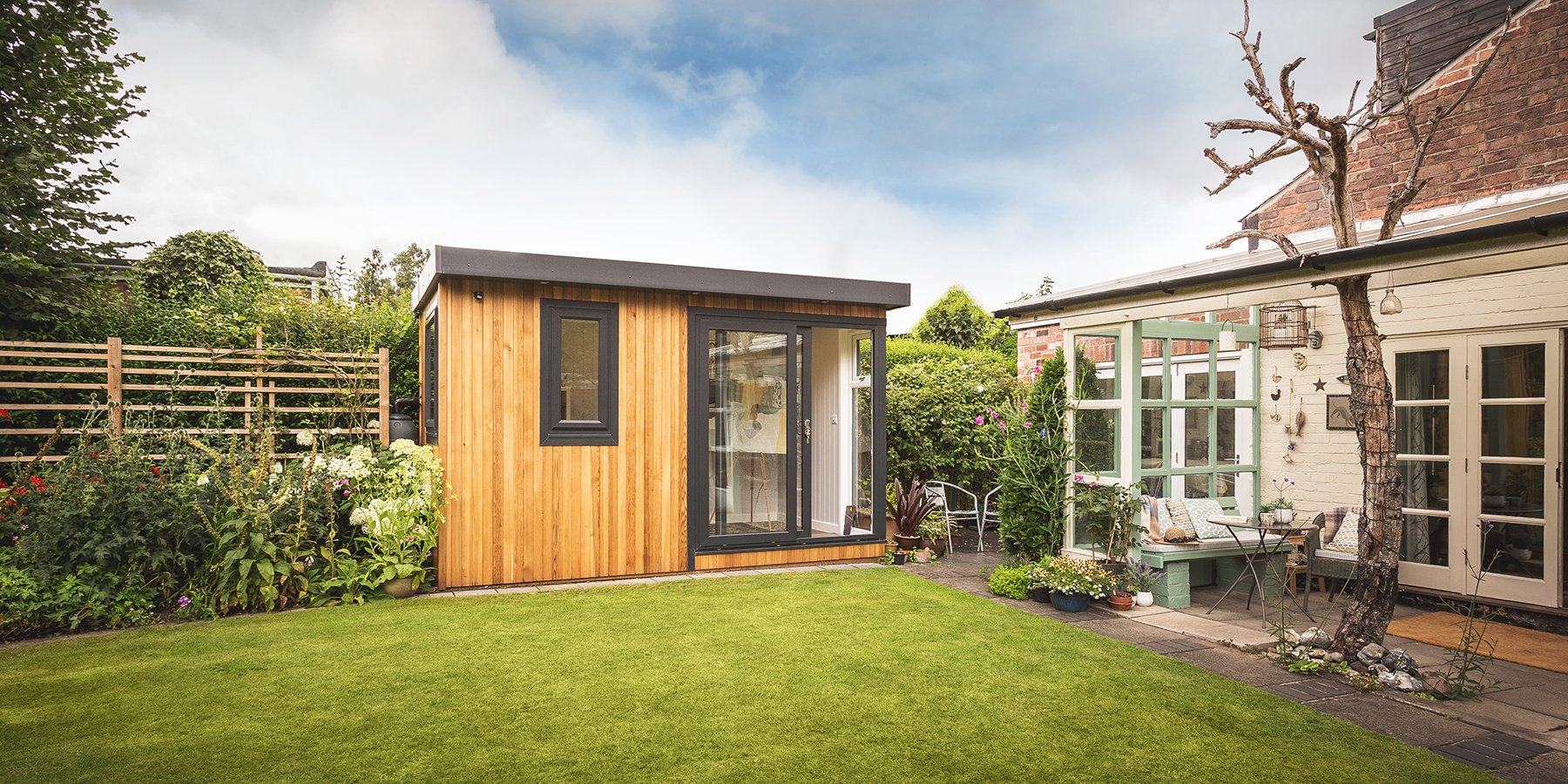 Optional Features For Added Luxury
As well as creating and designing the garden room retreat to your exact specifications, it is also possible for you to install luxuries such as under-floor heating, sound proofing and electric systems. A small kitchen or toilet can also be added so that there is no need to head to the house every now and again and which would only serve to disturb your concentration and valuable solitude.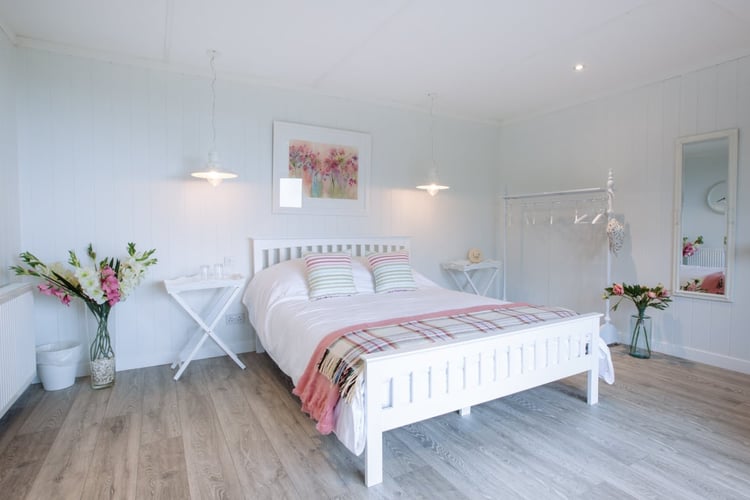 Find Out More
To find out more about how you could customise your own garden room retreat so that it best suits you and your family's needs then why not give our Cabin Master team a call on 0115 932 8888? You can have a look at designs we've built for other customers by popping by our show site off Toton lane near Stapleford. You'll find dozens of full size examples there to inspire you.
In the meantime please download our free e-book titled the Ultimate Guide to Garden Rooms. The guide includes sections on design, layout, budgeting, materials, the construction process and more – everything you need to get started with your garden room!