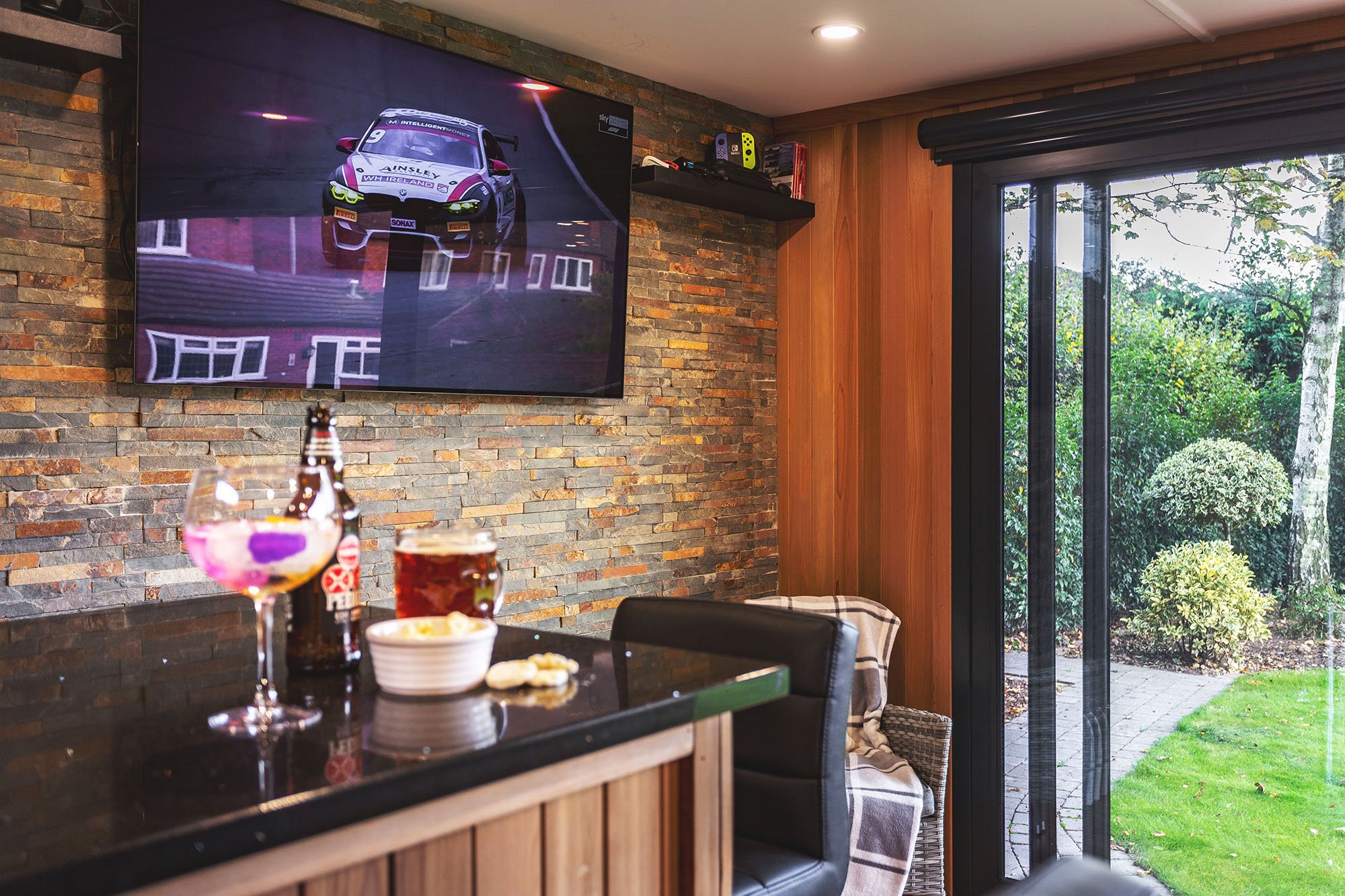 Give Yourself 'Time Out' With A Garden Man Cave or She Shed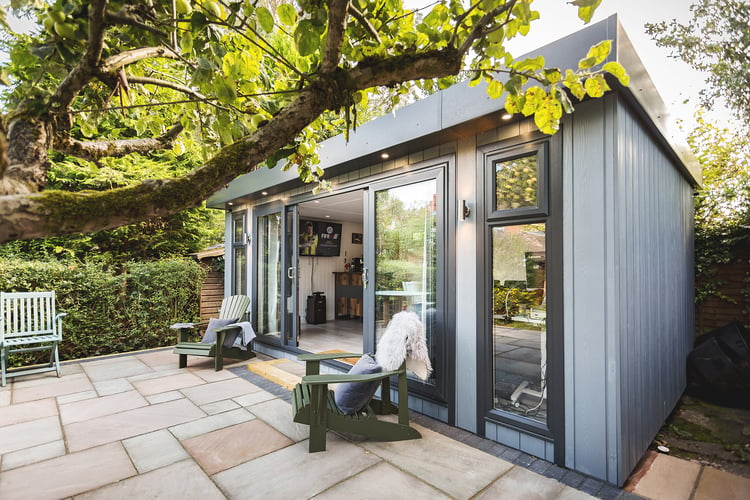 Ever wanted a place to slope off to for a bit of 'me time'? In the past, it might have been a shed, lean-to or a cold out building. Cold, a bit on the small side and, let's face it, a tad uncomfortable to sit in for great lengths of time. Those were the lengths to go to get get a bit of peace and quiet, after all.
But, thanks to the popularity of garden rooms, things are definitely beginning to look up for those who like to get away from it all from time to time ('all' being the house and the commotion/demands on his time that being there entails). Yep, a whole new generation are currently delighting in the benefits of a fully insulated garden room Man Cave / She Shed.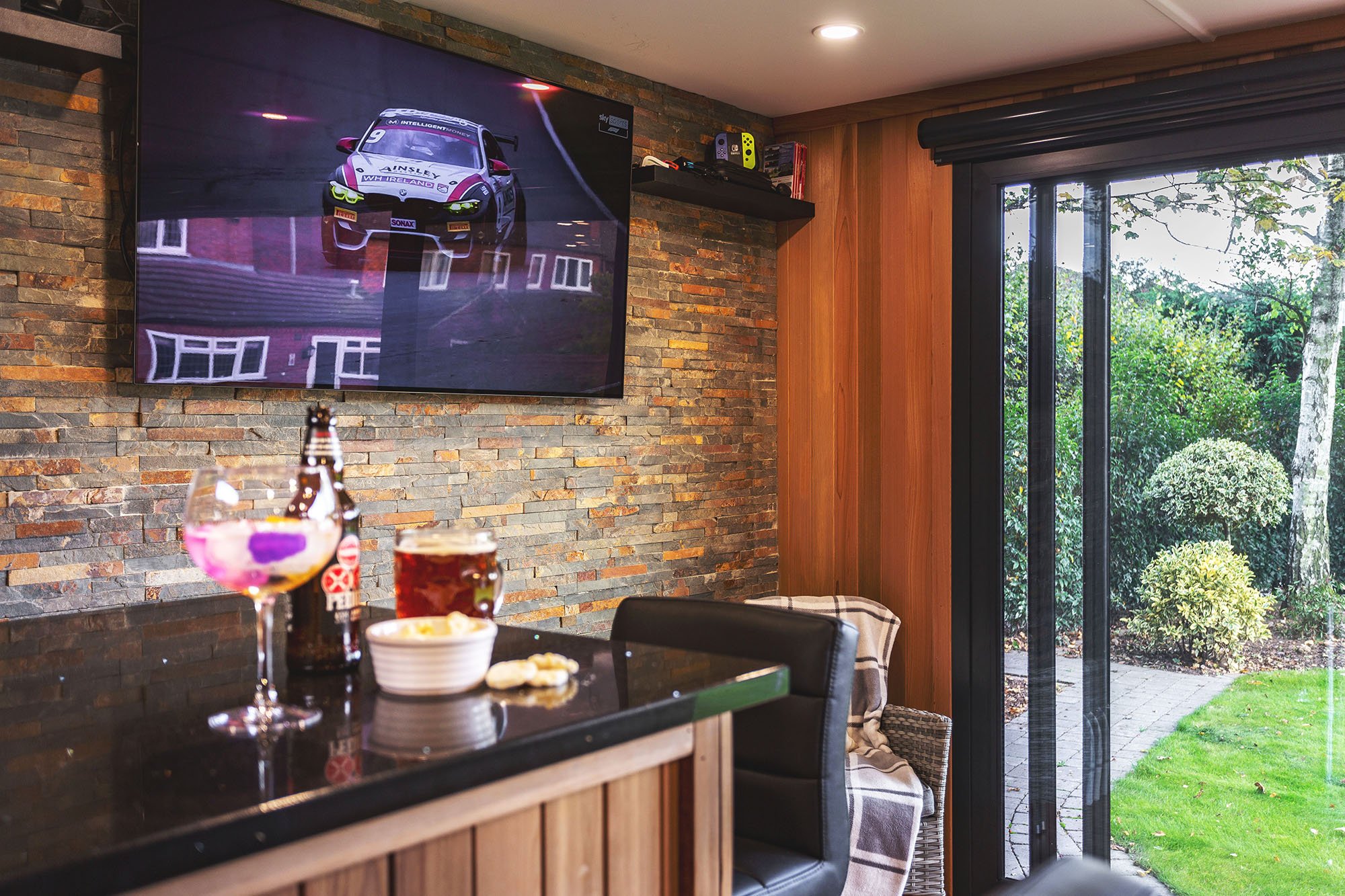 From cold and small garden shed to a warm, cosy, spacious garden room
Our 'modern day sheds' are bigger, warmer and a thousand times more stylish than the originals. In fact, many a customer has customised his very contemporary garden room to fit his hobbies by, for instance, having a snooker table, dart board or even a full-size table tennis table installed. And popular She Shed themes are creative spaces like studios, craft rooms or entertainment rooms with cocktail bars for having friends over.
For the man who loves to socialise with the boys it's not uncommon to have a bar fitted and even the addition of roulette and bridge tables. Some men have gone a bit more serious and turned their man cave into a personal gym or amateur photography studio where they can really switch off.
For the majority of men though having a garden man cave is all about comfort and chilling out in their own space. That means a big comfy seat or sofa to lie out on, a giant Smart TV screen on which to stream movies, play computer games or watch the football/rugby/golf. There is usually also a small fridge full of beer (or a special coffee maker and packet of biscuits for the teetotaller).
Additional Luxuries For Your Garden Man Cave / She Shed
Fibre broadband, a remote controlled LED lighting system and underfloor-heating are just the start of the pile of luxuries a garden man cave can proudly boast of. There is also sound-proofing, a large cinema screen and a barbecue on the decking area for when the mates come round.
Making A Garden Man Cave / She Shed A Reality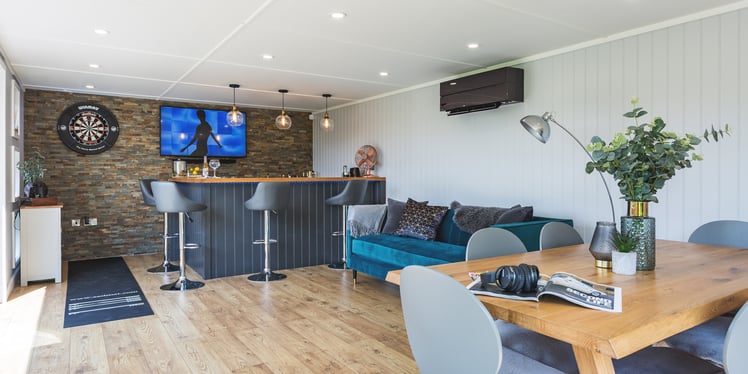 Sounds too good to be true? It's not. Not if you're serious about the need for a comfortable 'me space,' that is. Here at Cabin Master we specialise in providing exactly this type of luxury insulated garden room for both men and women, as well as families (some of our garden rooms have already been converted into stylish and secure playrooms for little ones).
Certainly, having a garden room is a lot less expensive than creating extra space by building an extension onto the back of the house. And, because the garden man cave (or garden female cave) has been built to sit at the bottom of the garden it means it's physically separate from the rest of the house. This in turn gives you the impression of far more solitude.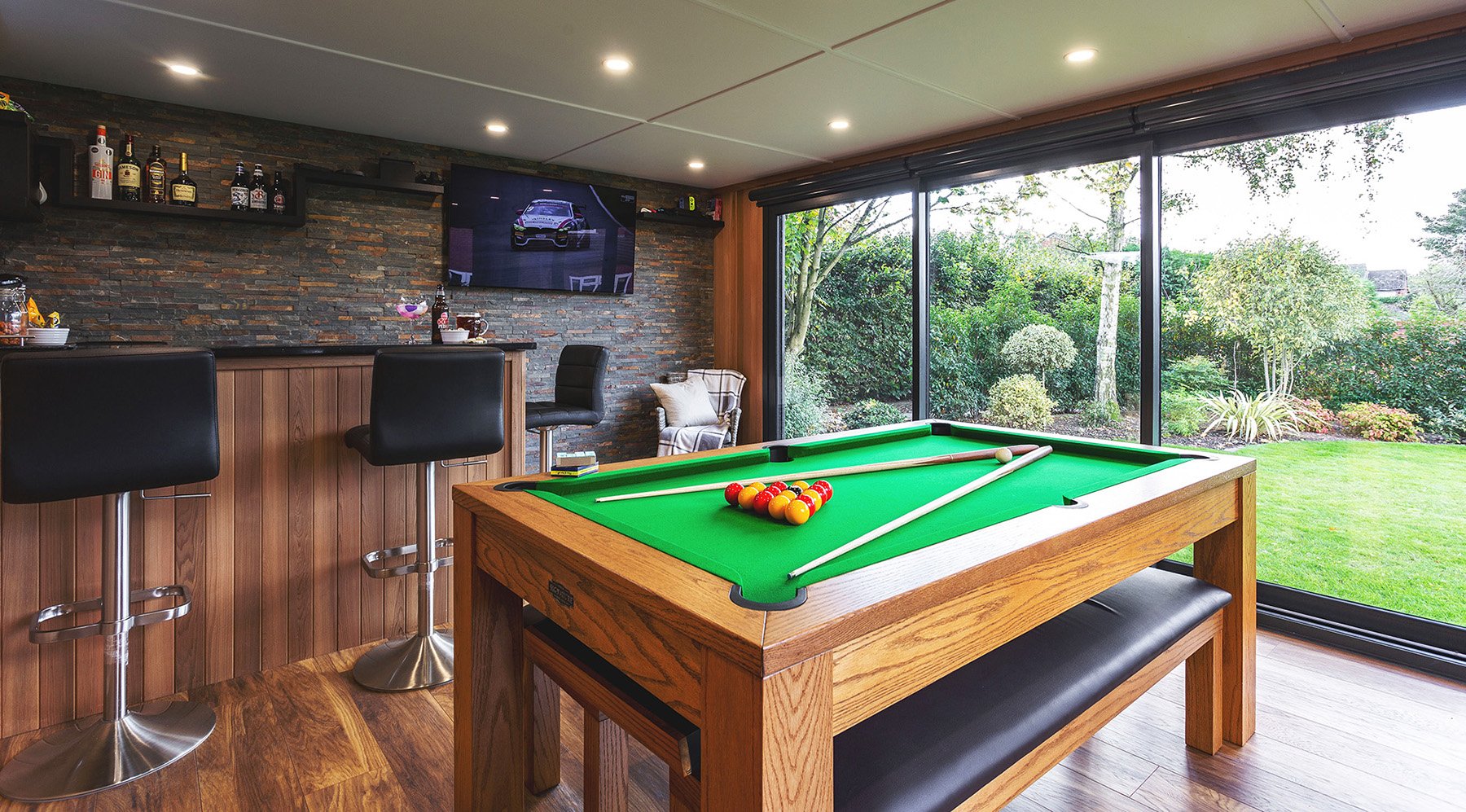 If you or your family are interested in following up the idea of a garden man cave / she shed or separate space in general then do give the team here a call on 0115 932 8888. We'll come out and carry out a free consultation, including discussing any ideas you have at the moment. You can also come and visit some existing garden rooms for inspiration at our showroom. Meanwhile, why not download a copy of our free e-book The Ultimate Guide to Garden Rooms? You can also find further detailed information on garden rooms, pricing structures and read some of the genuine testimonials on the rest of our website at www.cabinmaster.co.uk, so please take a look around.