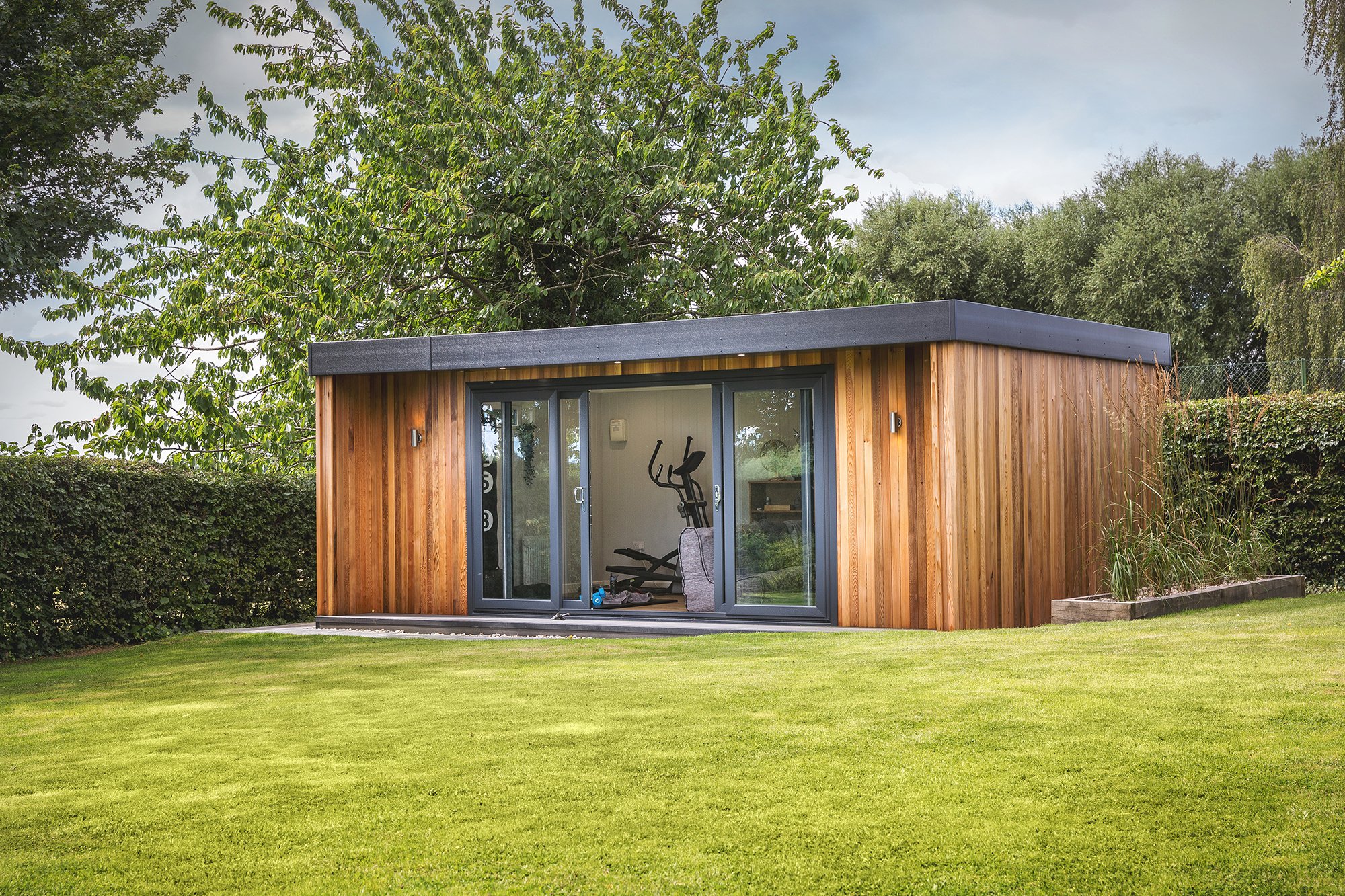 Can I Still Have A Garden Room For A Listed Building?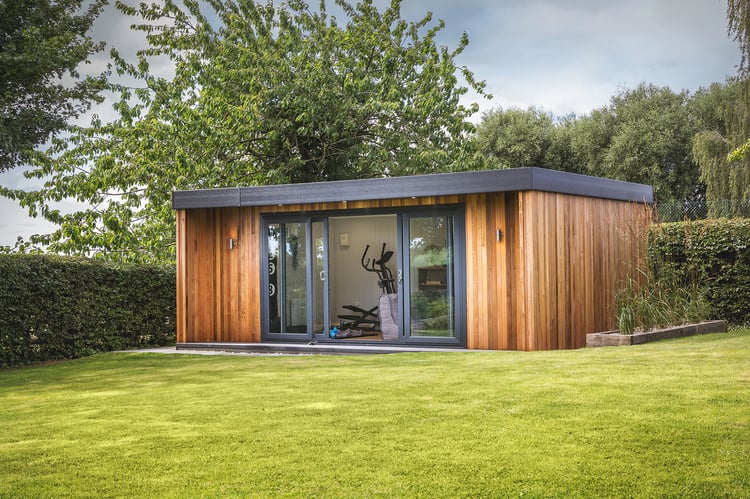 Owning a listed building is both a privilege and a responsibility. As custodian to a piece of our national heritage, you are tasked with preserving the unique charm and characteristics of your home for future generations. It can be a difficult balancing act to maintain a comfortable home, which adapts to modernisations in technology and tastes, whilst also protecting features of architectural and historical significance.
A garden room can provide additional space to meet your changing needs, whilst creating an area on which you can stamp your own personality.
Is Planning Permission Required To Build A Garden Room On A Listed Building?
Whilst garden rooms are considered within the scope of permitted development for most properties, listed buildings can bring specific challenges. Any alteration must both enhance and improve the original character of the property. You will require planning permission to build any structure in the curtilage of a listed building. This includes raising or altering ground levels, or creating a paved area, so it's wise not to begin ground preparation until planning permission has been granted.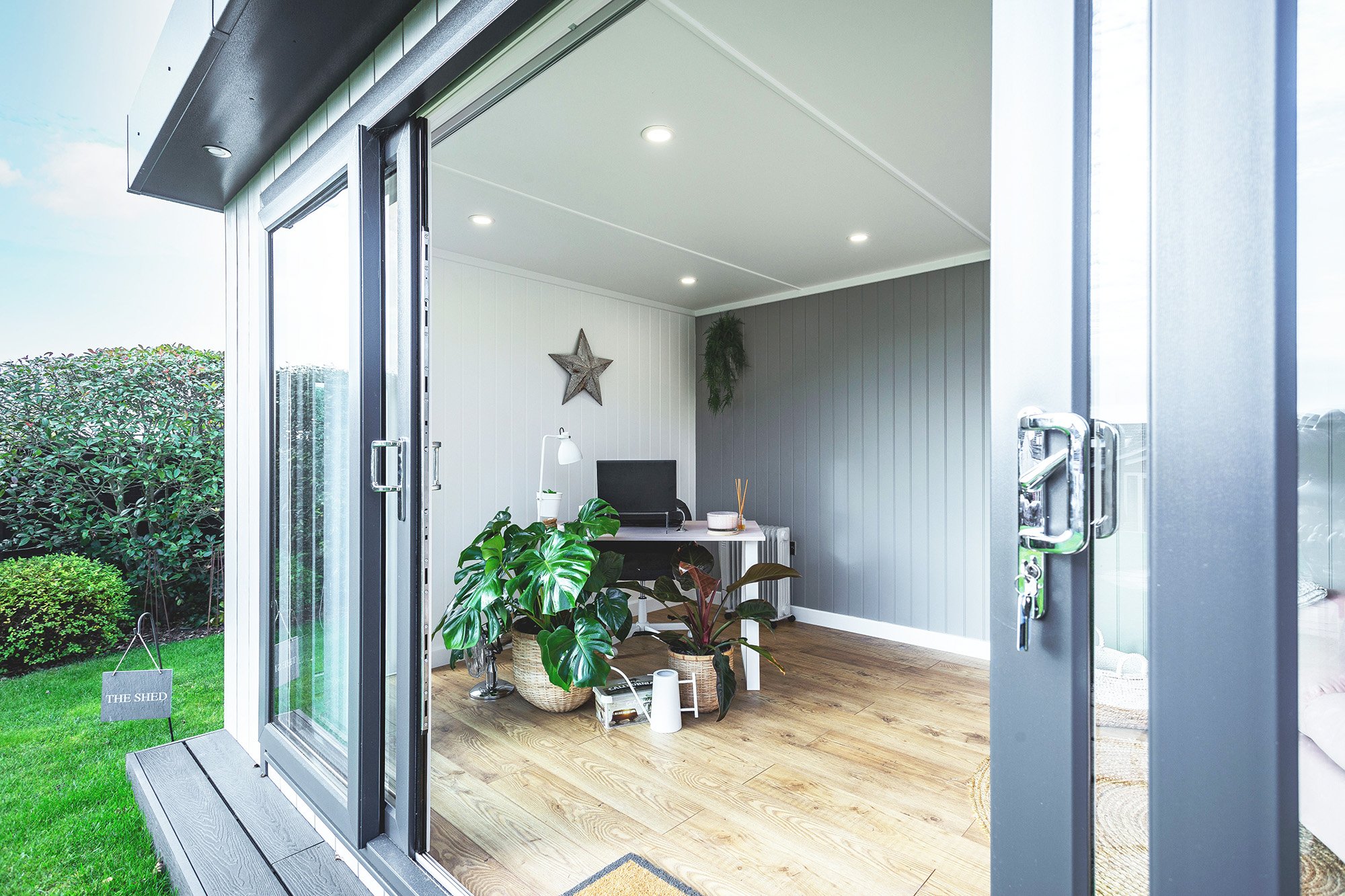 This may sound complicated but don't be disheartened. The rules apply to changes made to the building itself, and not usually to the garden. In the vast majority of cases gardens rooms are not affected and you are free to build one under your permitted development rights. We have worked with many owners of listed properties. In this time we have found that planning consent has only very rarely been needed.
In the rare instance that planning permission is required, the results are worth the effort. According to English Heritage, 90% of planning applications are successful, and we can guide you through the whole process. After all, without the valuable support of homeowners and charity organisations, many precious features of our listed buildings would fall into disrepair and be lost for posterity. It is worth noting that many listed buildings incorporate architectural features from a range of eras, which adds to cultural interest of the property and its ability to adapt.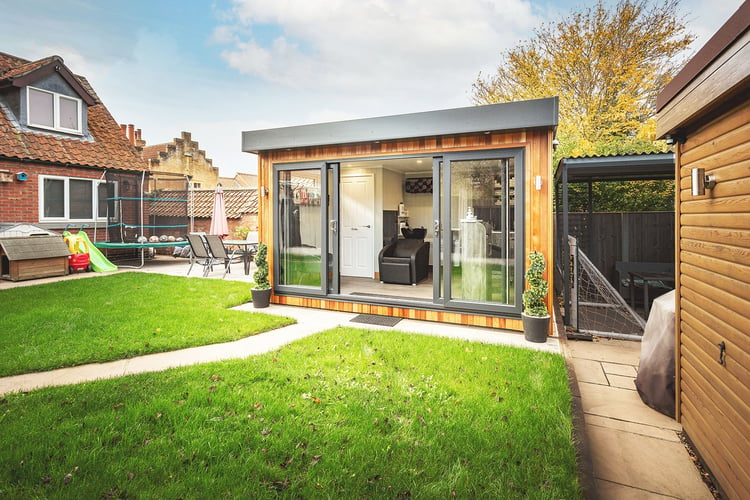 Will I Also Need To Apply For Listed Building Consent?
Depending on whether your property is Grade 1, 2* or 2 listed, you may need to apply for Listed Building Consent, if the proposed garden room will form an extension to the original building, or outbuildings and walls constructed prior to July 1948. Other garden features such as fences and trees may also be listed. We must again emphasise that this would be extremely unusual, as garden rooms are inconspicuous buildings that are separate from the listed property itself. Your design can sympathetically accommodate any listed features in your garden without compromising its historic character in any way.
Consent must be received prior to any act of demolition or alteration of a listed building. If in doubt regarding the listed status of any feature, the land itself, or structure within the boundary of your property, check with us before putting any plans in place.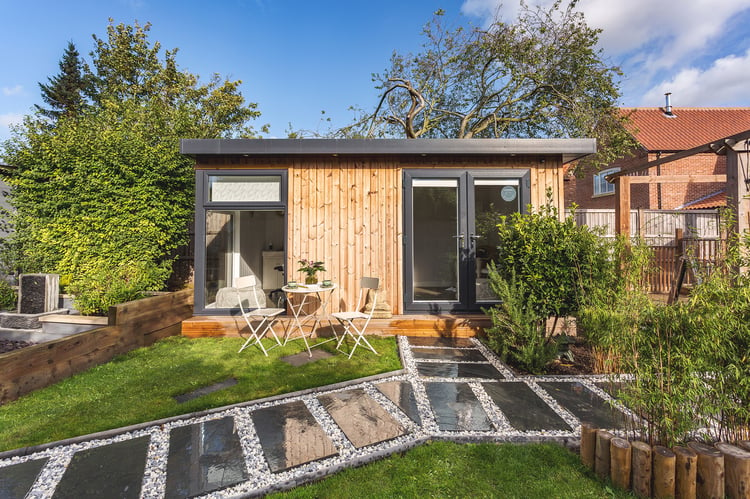 Getting Started
If you're concerned about whether you need planning consent or not, check around your neighbourhood and see if they have put up any similar structures. This will give you a good idea about what is and what is not permissible in your area.
Once you've looked around the neighbourhood, find out the regulations your design will need to comply with. This is something we can do on your behalf, so all you need to do is call us and let us know what you had in mind for a garden room. We will assess your site, then create designs to match both your needs and any mandatory features imposed by the authorities.
Listed building considerations include making sure the design, size and scale of the garden room is sympathetic with the listed building. This doesn't mean you have to create a historically accurate garden room. Modern features and materials may also be considered alongside ecologically friendly ideas. Anyone who's watched George Clarke's TV series Restoration Man, will recall castles with modern glass extensions, water towers, listed barn conversions, chapels and industrial buildings brought back to life. In every case the new enhances the existing. Your garden room may not be a project of such magnitude, but it can be your personal grand design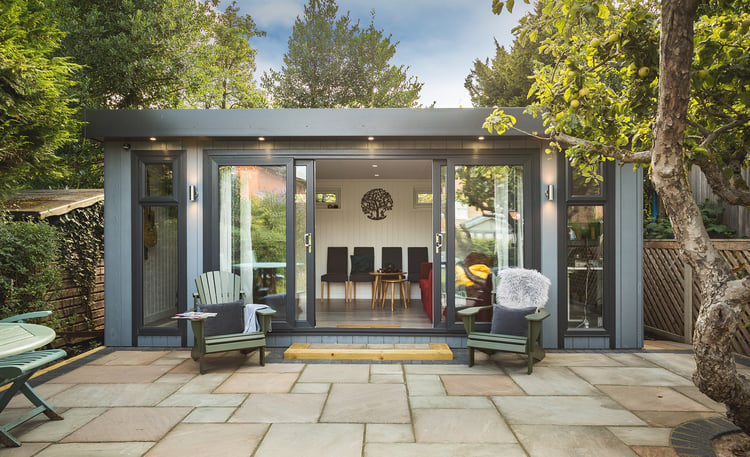 The Application Process
You can apply to every authority in England and Wales online using The Planning Portal Website. Application forms, a host of resources and advice are available within the site. Your Cabin Master garden room designer will be familiar with listed buildings and will support your application by creating a stunning design, incorporating quality materials and construction methods.
The key to a successful outcome is to work with a professional garden room design company such as ourselves, allow room for flexibility within your designs and to have the courage to realise your vision. Don't be confined by your home, create the space you need to live life to the max.
For more information about garden room planning permission, please download our free Ultimate Guide To Garden Rooms. Our new eBook is full of useful advice and tips that reveal the full potential of garden rooms to transform your property. Click here to access your copy.