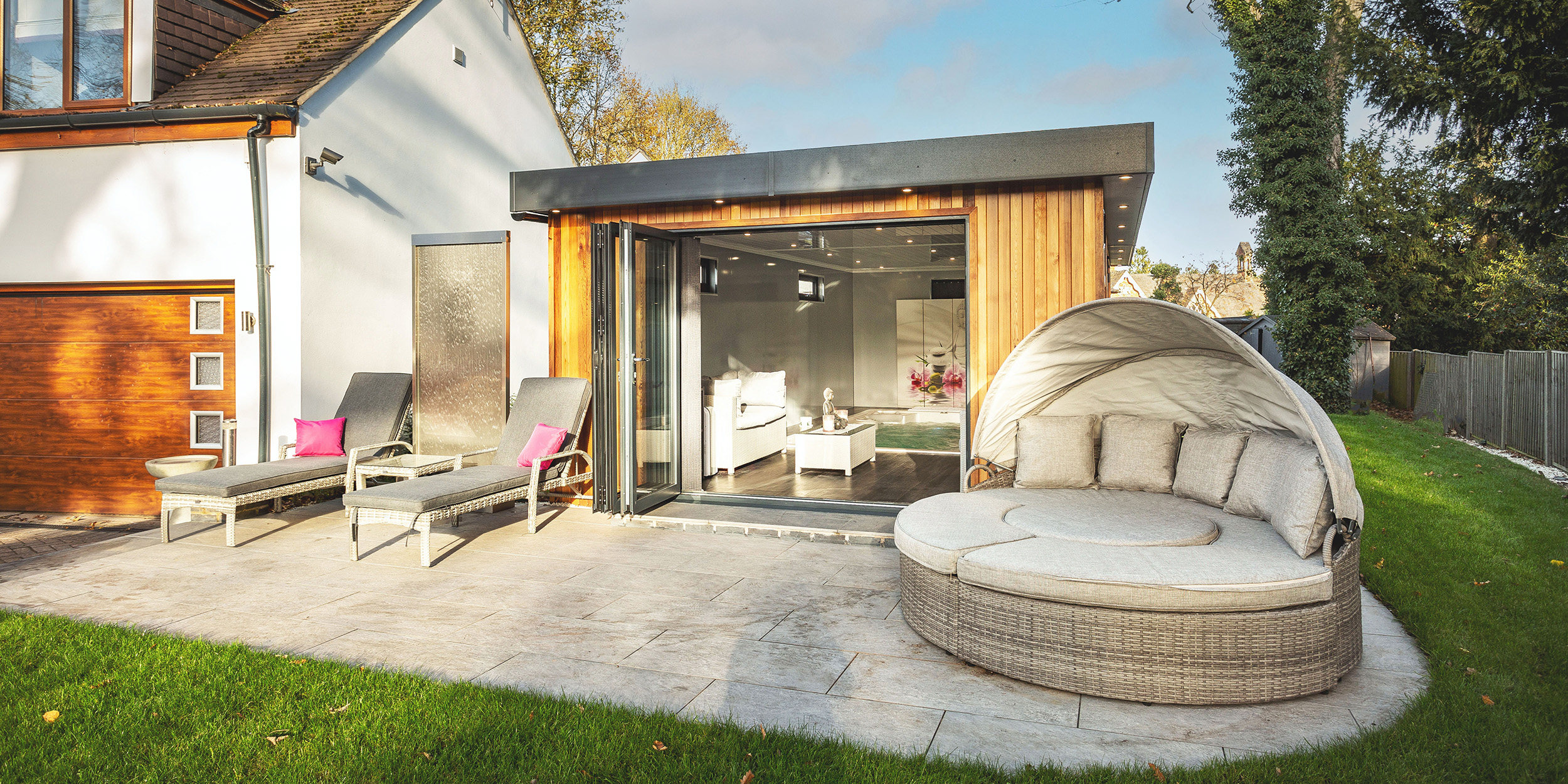 How To Design A Modern Garden Room That You'll Never Want To Leave!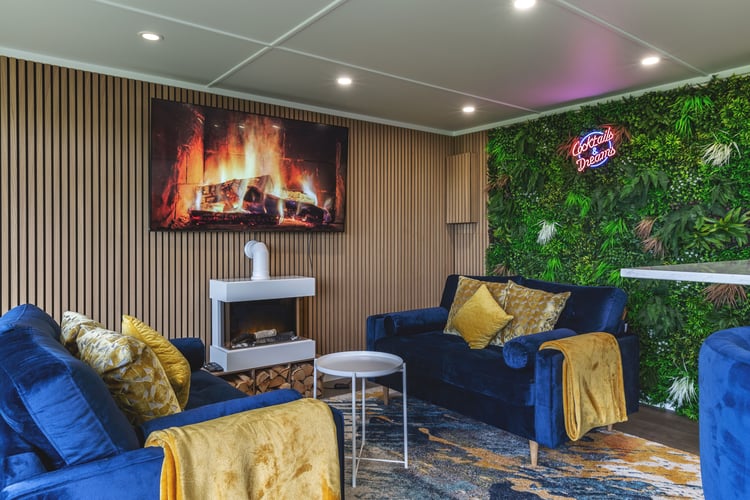 Investing in a garden room that has a sleek, modern feel will give you a great space to enjoy your time in your garden. At Cabin Master we can help you design a garden room that fits you so well, you may never want to leave it!

The interior elements of your space are important, but you also want the structure to echo your design aesthetic. Starting off with a solid direction will help you to get exactly what you want out of your new garden room. Using light colours and open spaces will help your new space feel clean and very functional.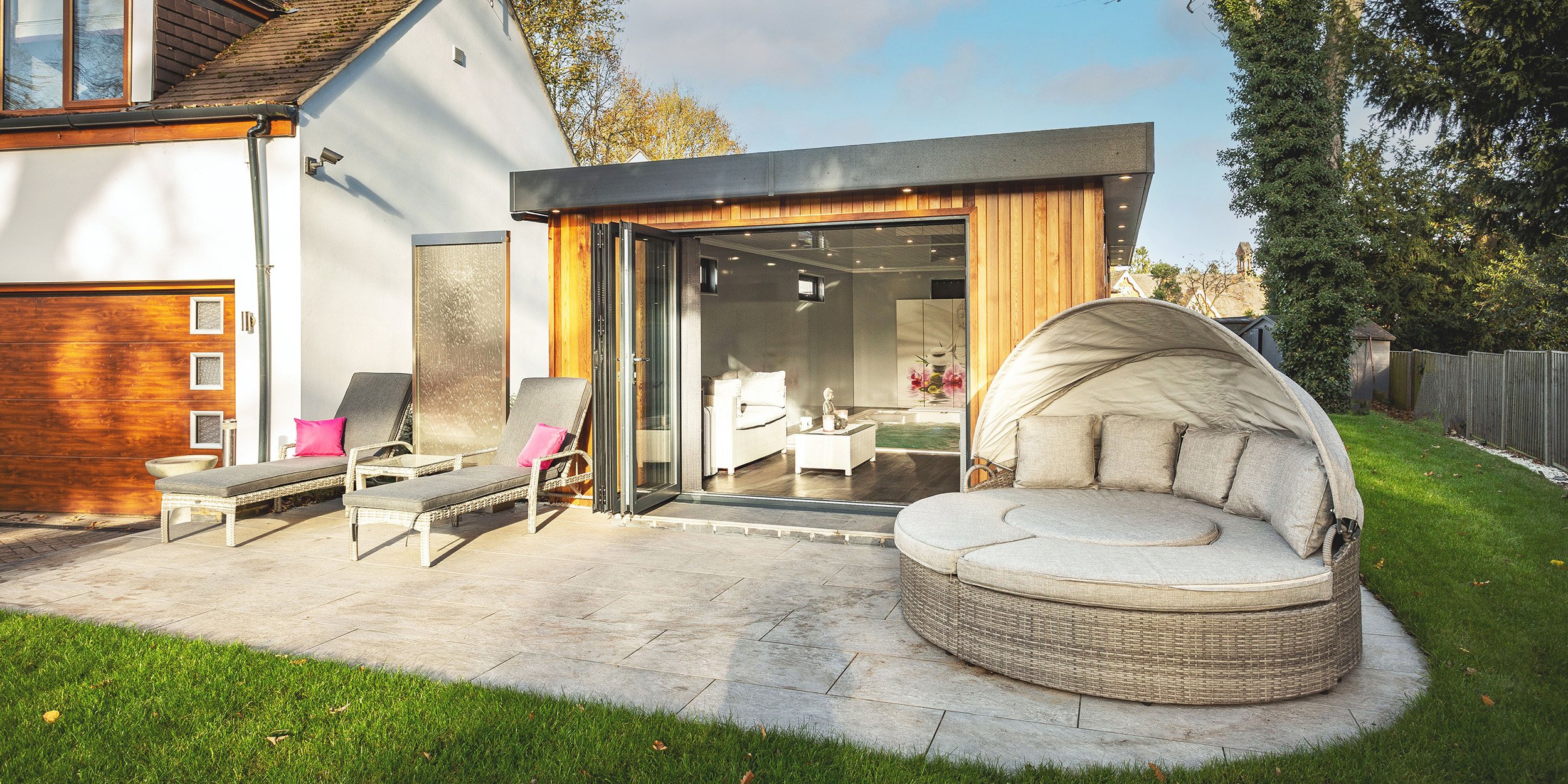 There are many ways to design a garden room that is both modern looking and comfortable. We offer a range of high quality wooden materials for you to choose from, so achieving your goals will be easy with Cabin Master. A modern look can be achieved using various designs, and we have some great ideas that will help you to get started.
Space And Light
The first thing that you need to do is decide what kind of space you are going to build. When you lay out your space, it is important that you don't create a lot of clutter. Modern design takes full advantage of negative space and architectural form.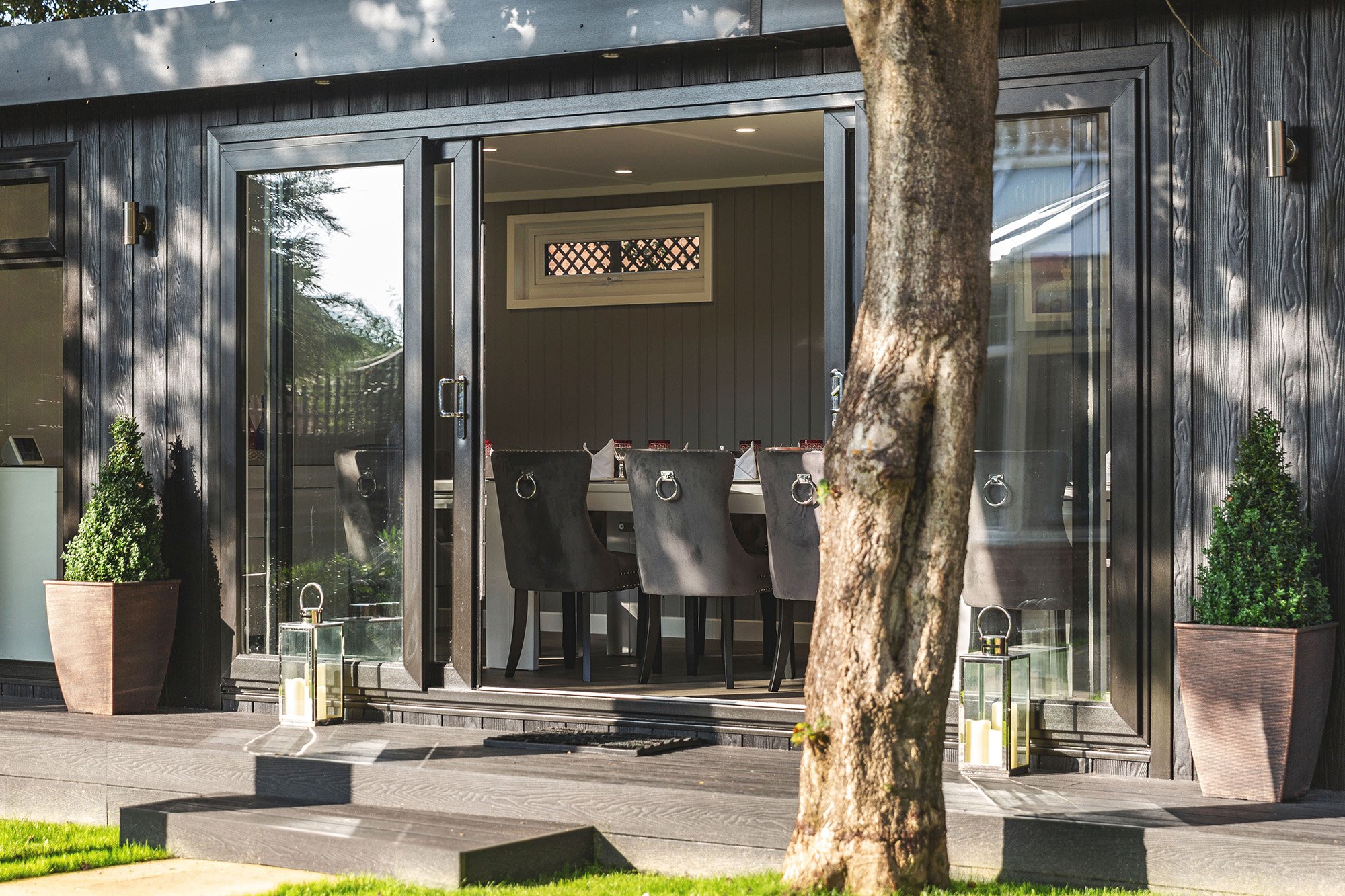 Your modern garden room layout will use the form of the building to define the overall look, so attention to detail in the design process is extremely important. Many people like to see the architectural elements of the garden room, and including as many windows as possible is a good idea. In addition to becoming a design element, your windows will give the space an openness that modern design relies on.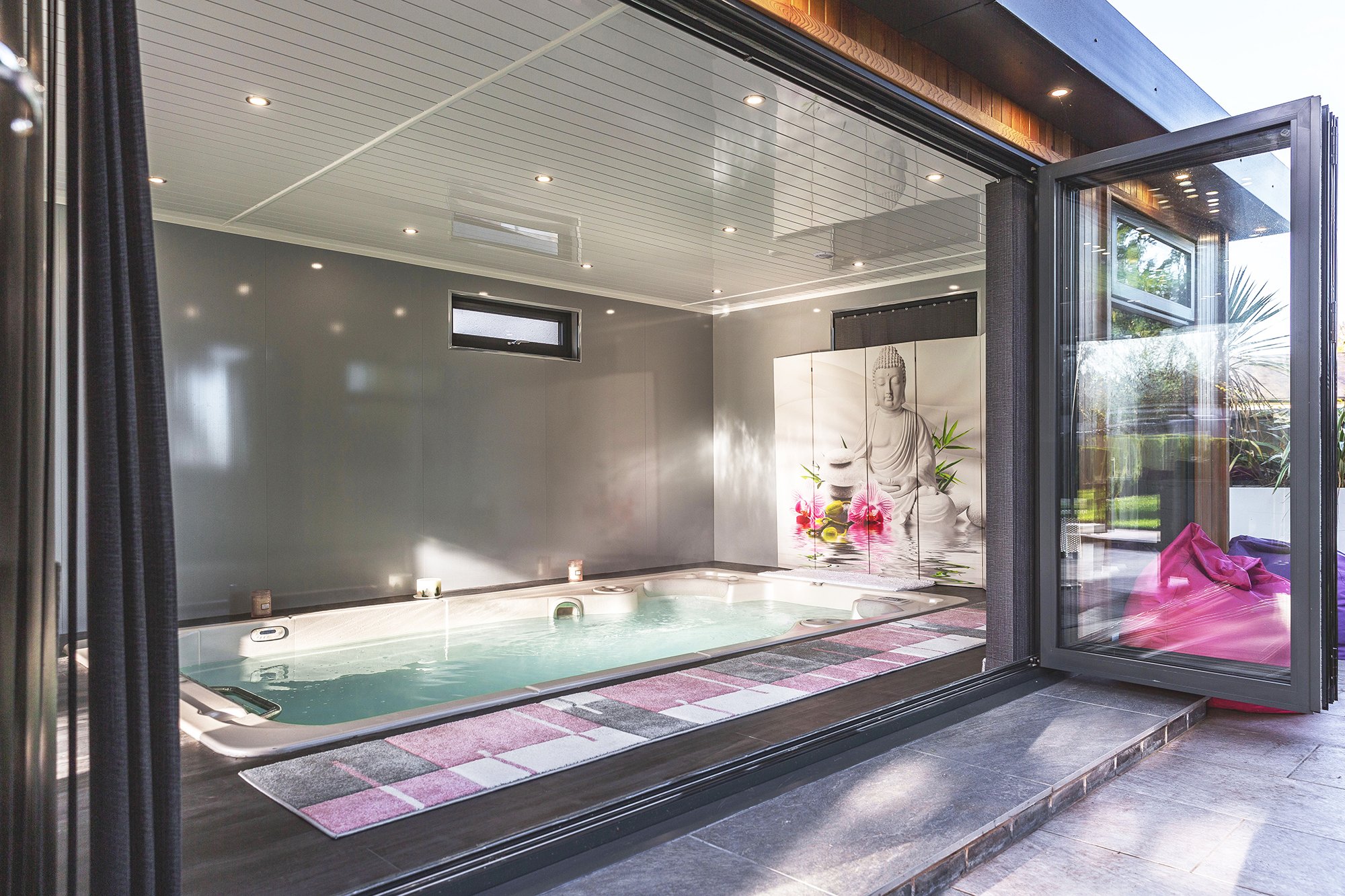 Letting oodles of natural light flow into your garden room is beneficial on many levels and will make the space seem much larger visually. Bi-fold doors are one option to achieve this effect, but you can also use a wall of fixed windows as well. We can offer you many options when it comes to integrating windows into your garden room, so please don't be afraid to ask us about what we can create for you.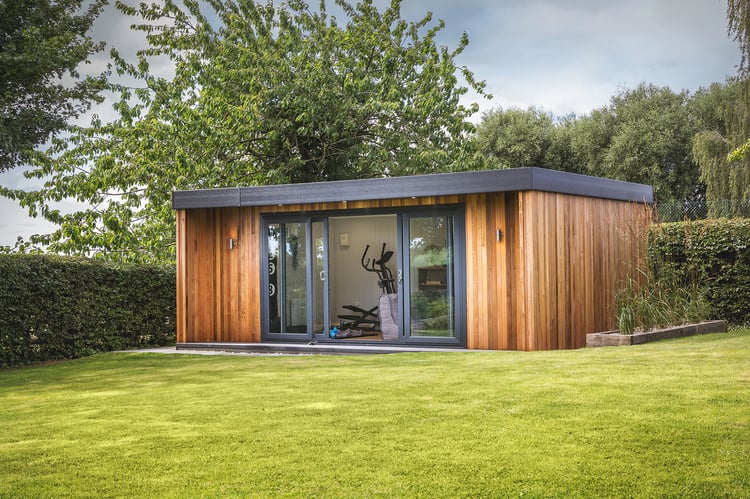 Design And Décor
Modern design utilises fewer objects to create more visual interest. When you plan your modern garden room, paying attention to the furniture and accessories will make a big difference to the overall feel of the room. Because modern design is understated in character, you can use well-chosen chairs and couches to make a big impact. There are numerous options when it comes to furniture, and using the upholstery to your advantage will add a lot without costing you a fortune.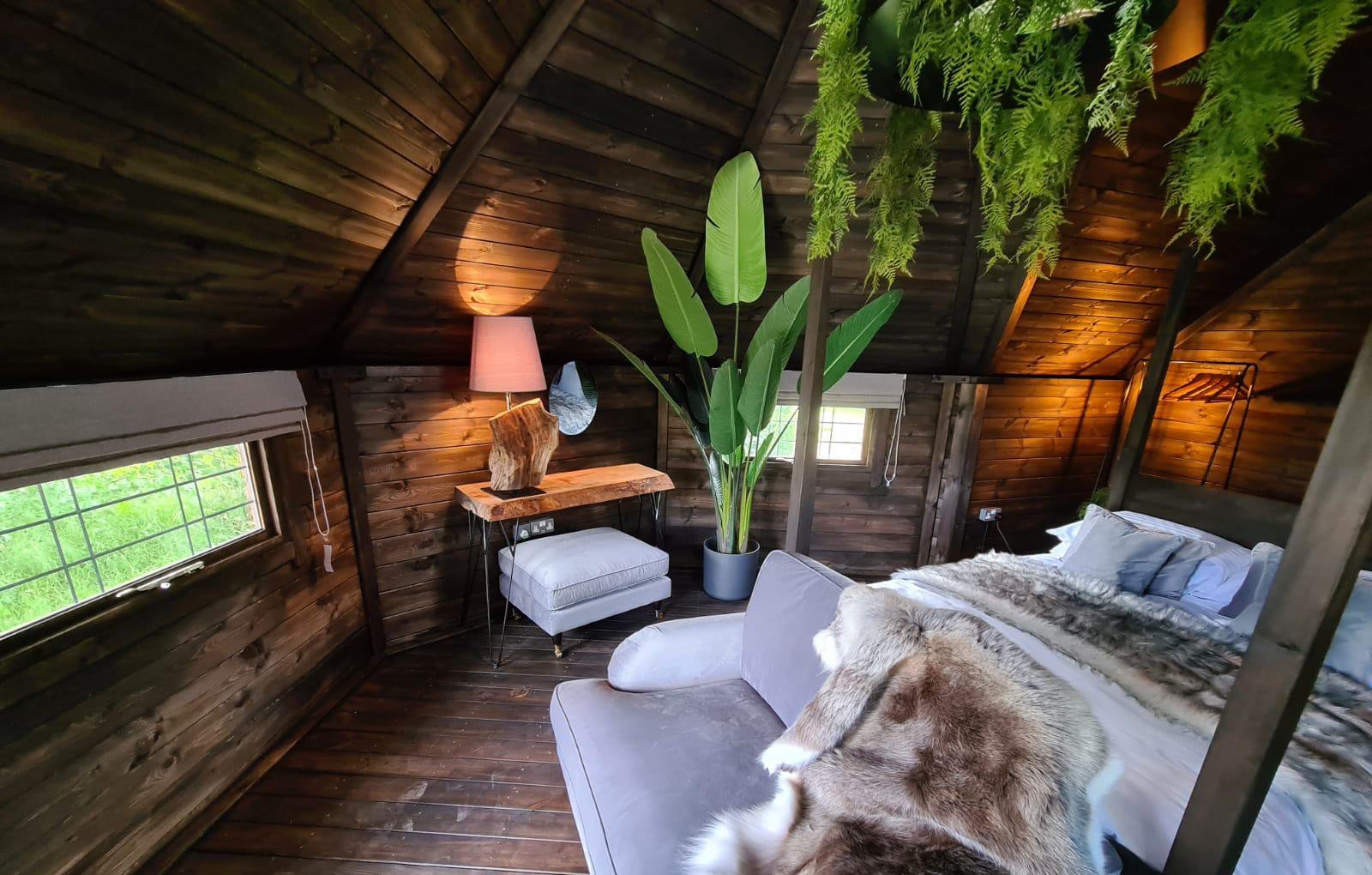 Paying attention to the lighting design is also important, and thinking of your garden room as a showpiece will help. The windows that you add will allow the interior of the garden room to be seen from the outside. But at night your lighting can turn your new space into a delightful part of your garden scape.
You can use high-efficiency lighting to accent your space, and no matter where you are it will be an incredible sight. The lighting you add will be extremely inexpensive when compared to the total project cost, but it can make an enormous difference when well executed.

Accents
You can use small designs accents to huge effect in a modern garden room. Small features like patterned or textured cushions can be used to show off your style, and won't cost you much either. If you decide to add lots of windows, you can use interesting looking plants inside your garden room as well. There are many kinds of decorative plants that can be used to great effect, and the planters you choose will make a big impression as well.
Modern design also gives you the chance to use abstract art, stylish vases, stone sculptures and interesting accessories. The forms that you choose will make your modern garden room feel like an open, artistic space that you will want to keep relaxing in. Make sure that your furniture is comfortable as well as attractive; you will be spending hours lounging around on it!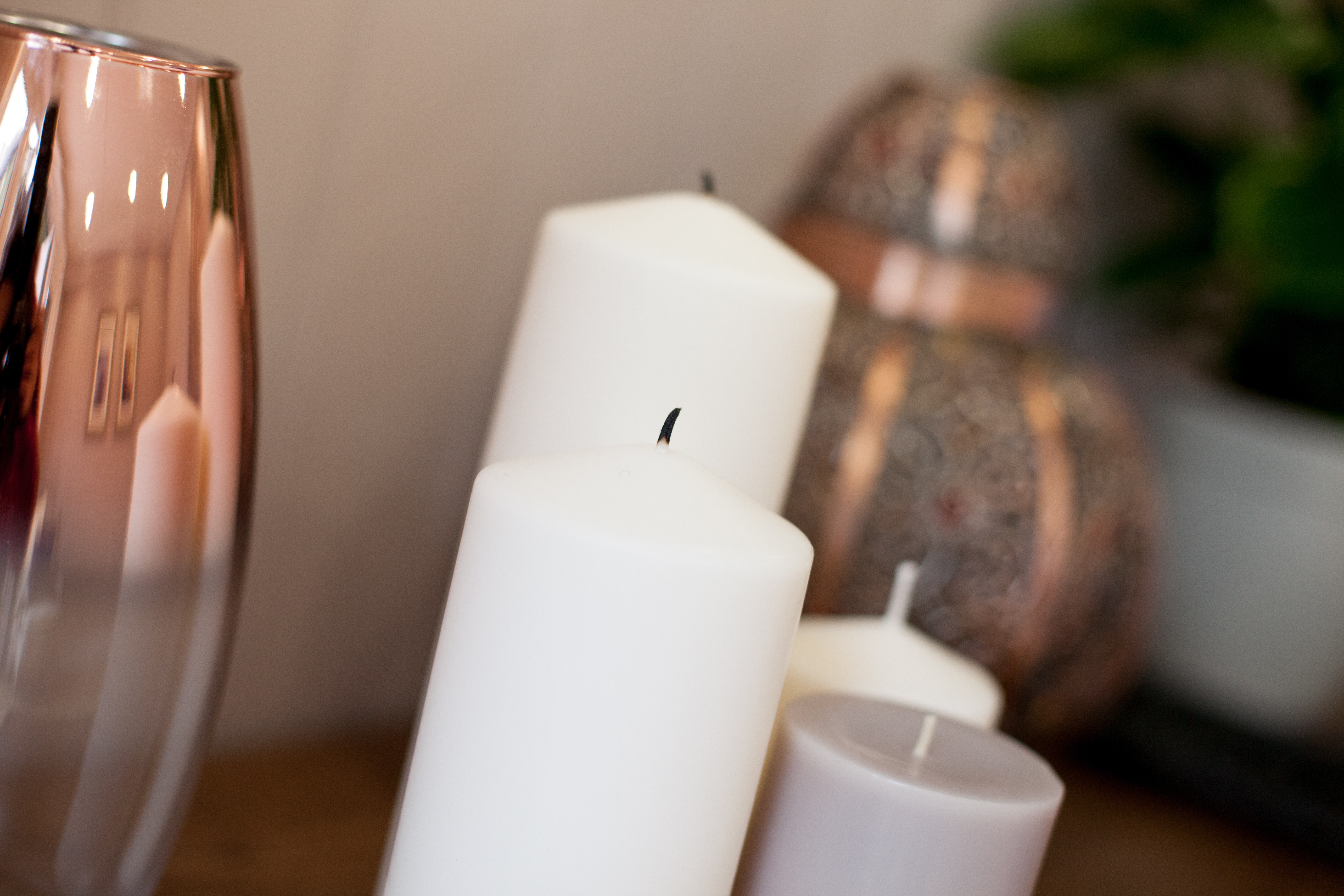 We Can Help
If you are starting to plan your modern garden room, give us a call. At Cabin Master we know how to design a garden room, and we can make it all come together perfectly. We use the some of the best construction materials available, so your modern garden room will last for years with minimal maintenance requirements.
We offer many prefabricated options, as well as comprehensive custom building services – a range of low cost finance options are available too. At Cabin Master we stake our reputation on the quality that we create, and are happy to show you what we can do for you. There are many examples of our work online and at our show site in Stapleford, so why not pay us a visit and have a look around.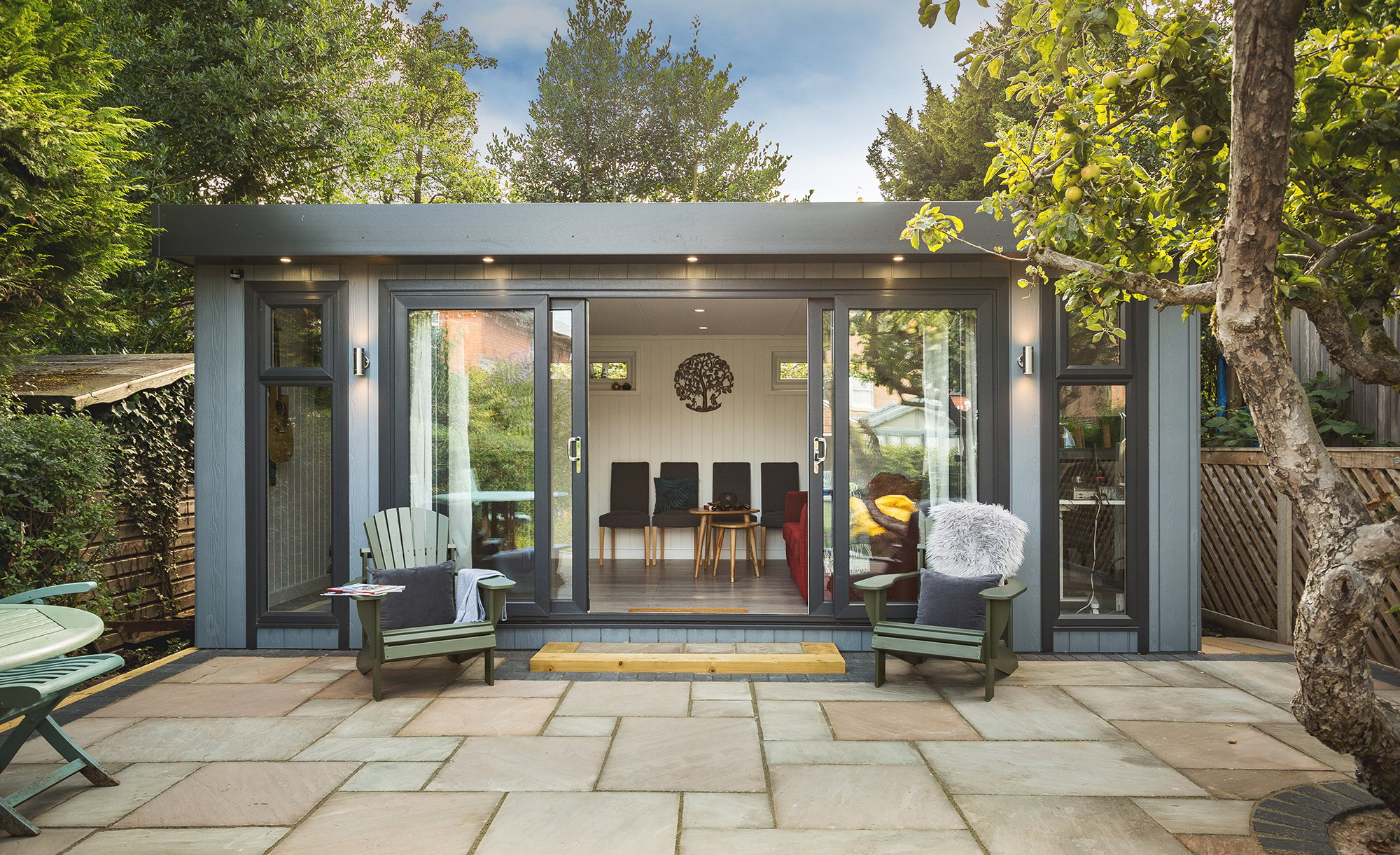 A garden room can completely transform your living space for a fraction of the cost of an extension, To explore your options, please download our new Ultimate Guide to Garden Rooms. You can access a copy for free by clicking here.