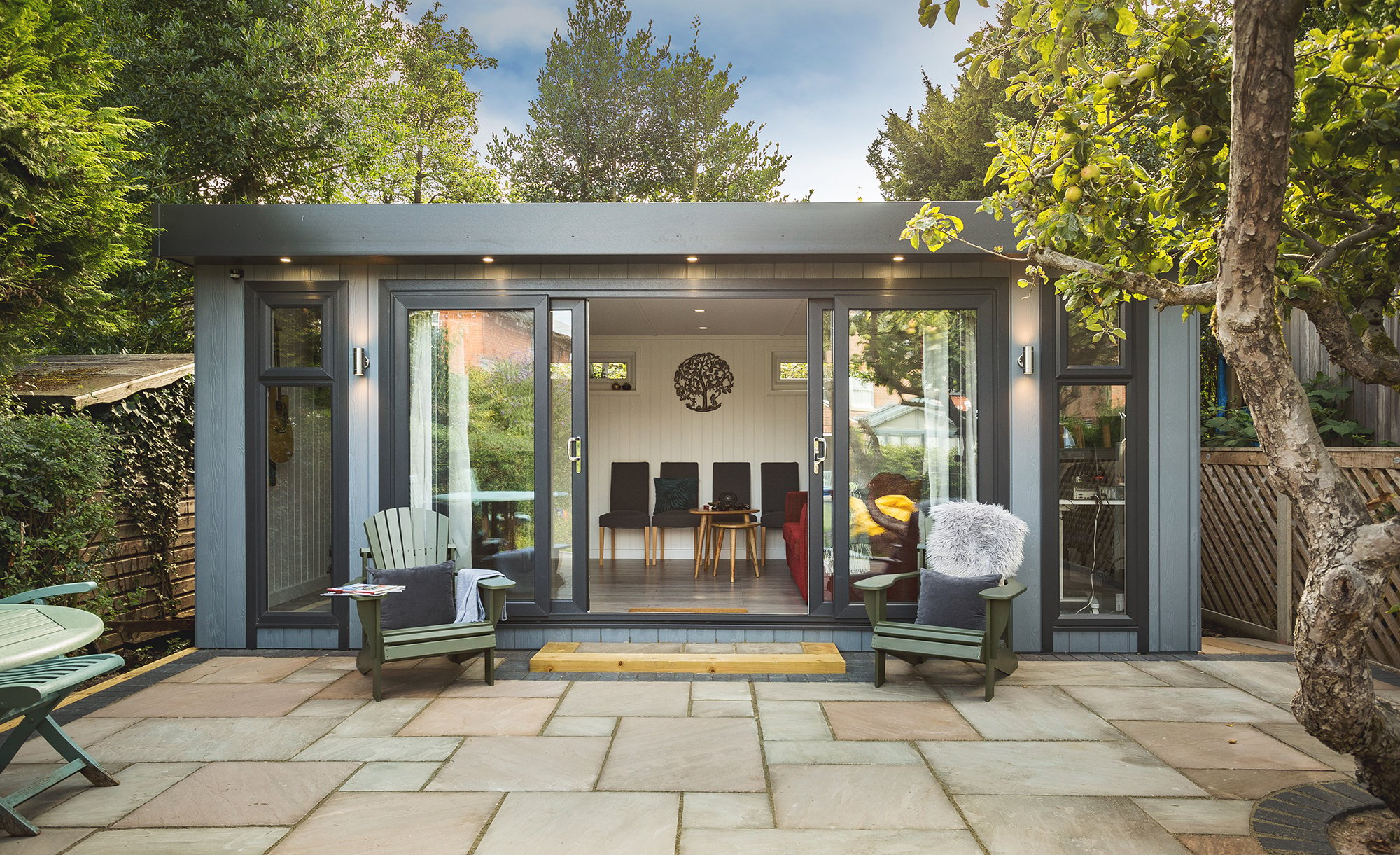 Clever Garden Room Ideas To Save Space In The House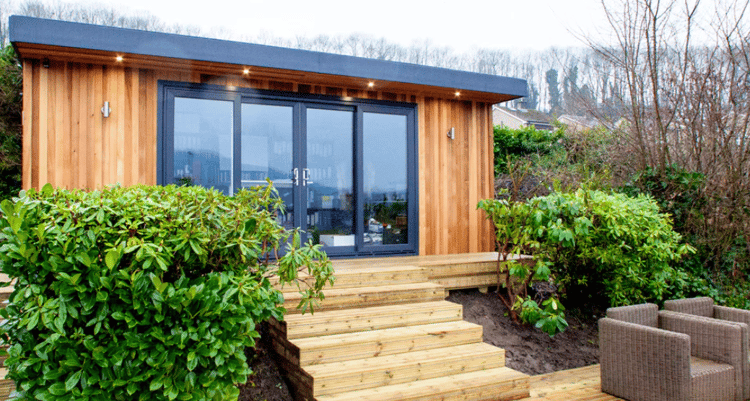 It's easy enough for most of us to be able to work from our homes these days. This is mostly down to advancements in technology and the rise of the freelance worker, coupled with an increasing willingness of companies to offer flexible working patterns. The downside of this is the pressure it places on space within the home. Finding room for a desk and workspace inevitably means something has to give. What do you compromise on: living space? Hobbies? Entertainment areas?
This has resulted in a number of enquiries of late for garden offices, but also for art and photography studios, hobby spaces, or outdoor living rooms. Indeed there are lots of garden room ideas out there – your self-contained contemporary wooden building could also be used as a spa, meditation space, yoga room, dance studio, cinema room and gym. Or it could simply become your 'get away from the world' retreat space where you have all your favourite books, tunes and films to hand.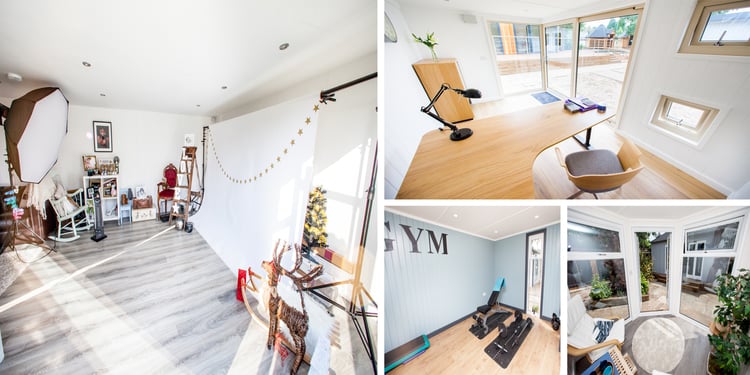 A garden room is a clever use of space because it avoids having to fork out for an expensive house extension (which may not be practical for all properties in any case), or a conservatory/orangery that is only usable for some of the year.
A Garden Room With A Focus On Friends & Family
Some of our clients have decided to use their garden room for visiting friends and family who plan on staying overnight. This is especially useful for families in modest properties who still like to entertain visiting friends and relatives as important times of year, such as Christmas. There is nothing to stop you fitting out your garden room with a comfy sofa bed or two, and even a kitchenette and en suite shower.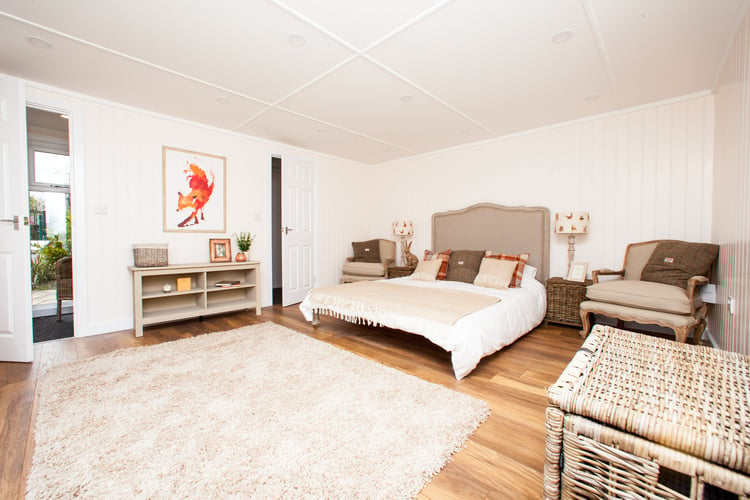 Additional Space For Adult Children
Expensive mortgages and private rental prices mean that many young people are living at home for years longer than they used to in previous generations. The more adults you fit into a suburban semi, the more tempers are likely to fray and disagreements arise! An adult child moving back home after university can place a lot of pressure on space within the home. A garden room can be the perfect solution, simply as an additional living area that any family member can escape to when it all becomes a little too much in the house. It also offers adult children privacy when bringing friends and partners back home, allowing all members of the family to feel at home without restrictions.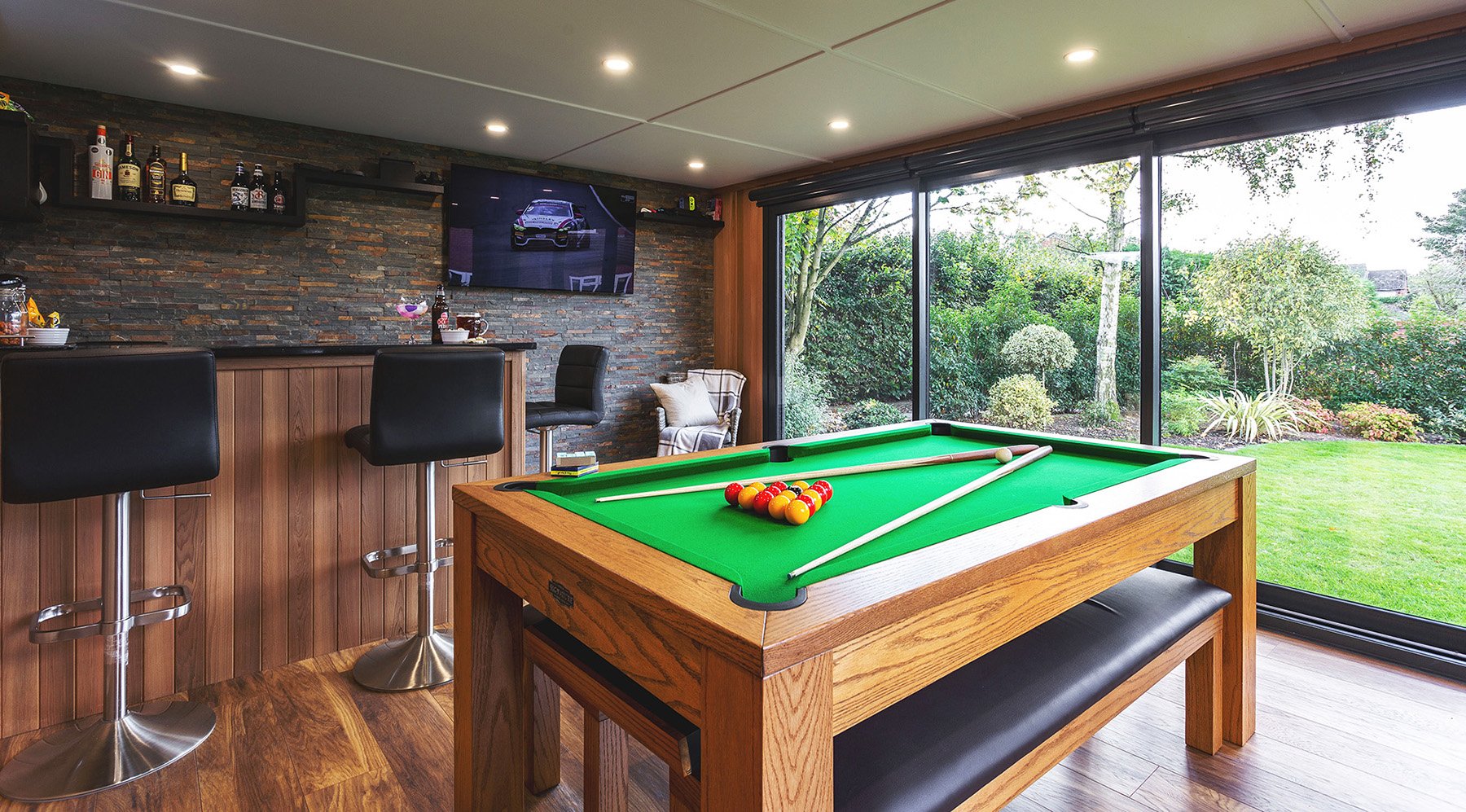 An Inexpensive & Speedy Solution To Extra Space
Because we manufacture each garden room in our dedicated UK factory, our professional team of fitters are able to install them quickly and easily, and with minimal disruption. This means we spend less time on site building your room and you spend more time using it.
The fact that there is usually no complicated groundworks necessary to install your garden room also helps with the efficiency of the build; your garden room will be elevated above the grass or other allotted area by sitting on solid 'feet'.
The off-site construction angle and the speed of the garden room build on your property means there is very little mess and certainly minimal disruption (if any) to your family's lifestyle. In fact you can usually expect your garden room to be built within two to three days – depending on what type of extras you're having installed.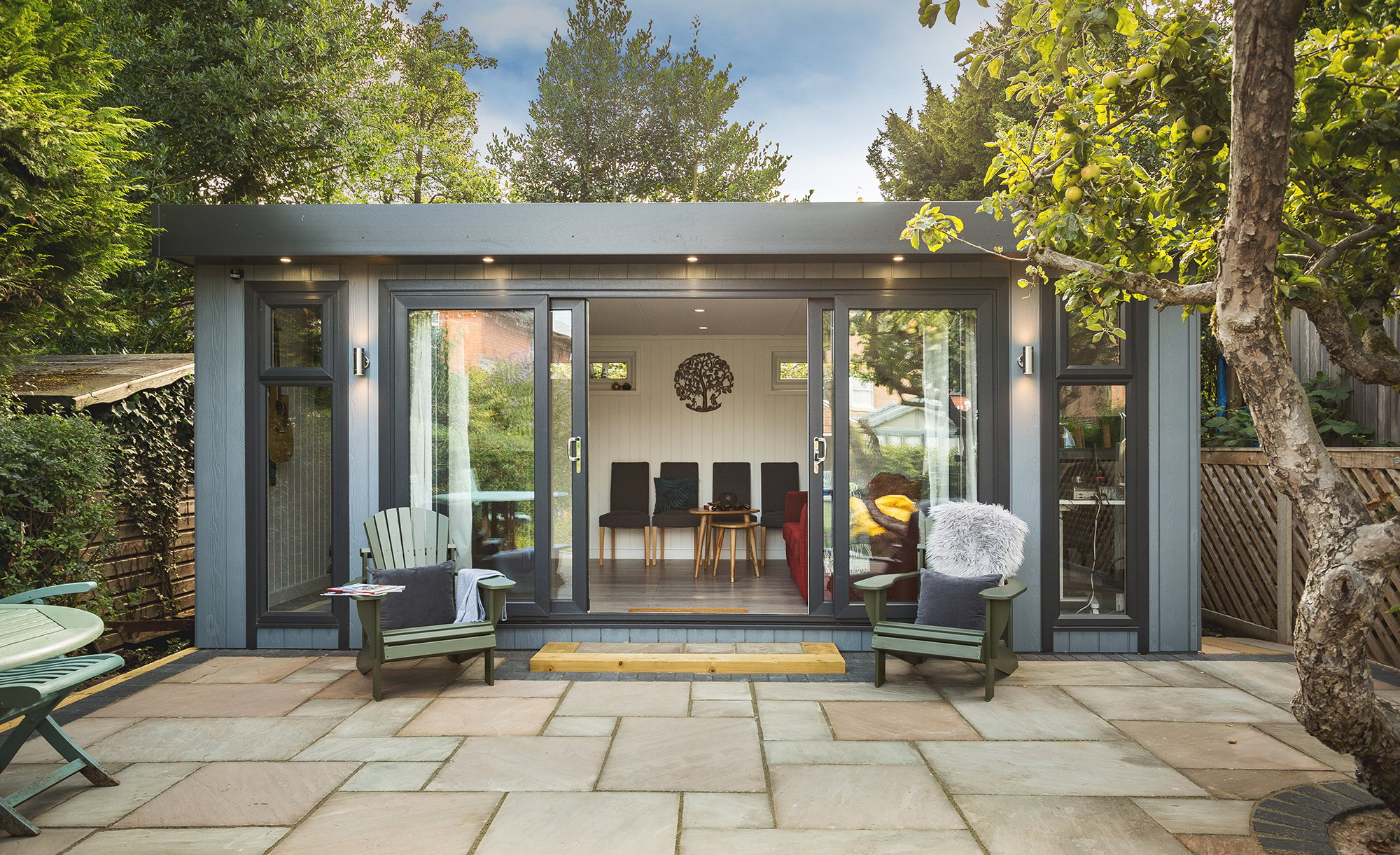 Garden Room Extras For The Discerning Owner
Depending on what garden room ideas you come up with, your contemporary new outbuilding can be installed with a host of additional extras. As well as a heater unit so that your garden room can be used all-year round.
How To Create Your Own Customised Garden Studio With Cabin Master
In other words, there are plenty of garden room ideas you can conjure up if you really sit down and plan your lovely new garden room out properly, each of which can save valuable space in the home. Here at Cabin Master we can join in that family discussion and help you design your bespoke garden room from scratch.
Get started by looking through our website www.cabinmaster.co.uk to find some of the garden rooms we have already designed and constructed for delighted clients. You can then call us on 0115 932 8888 and we will happily come out to your home and discuss the type of garden room that would best suit you and your family's needs.
It might also be an idea to download a copy of our free e-book The Ultimate Guide to Garden Rooms to read through at your leisure.