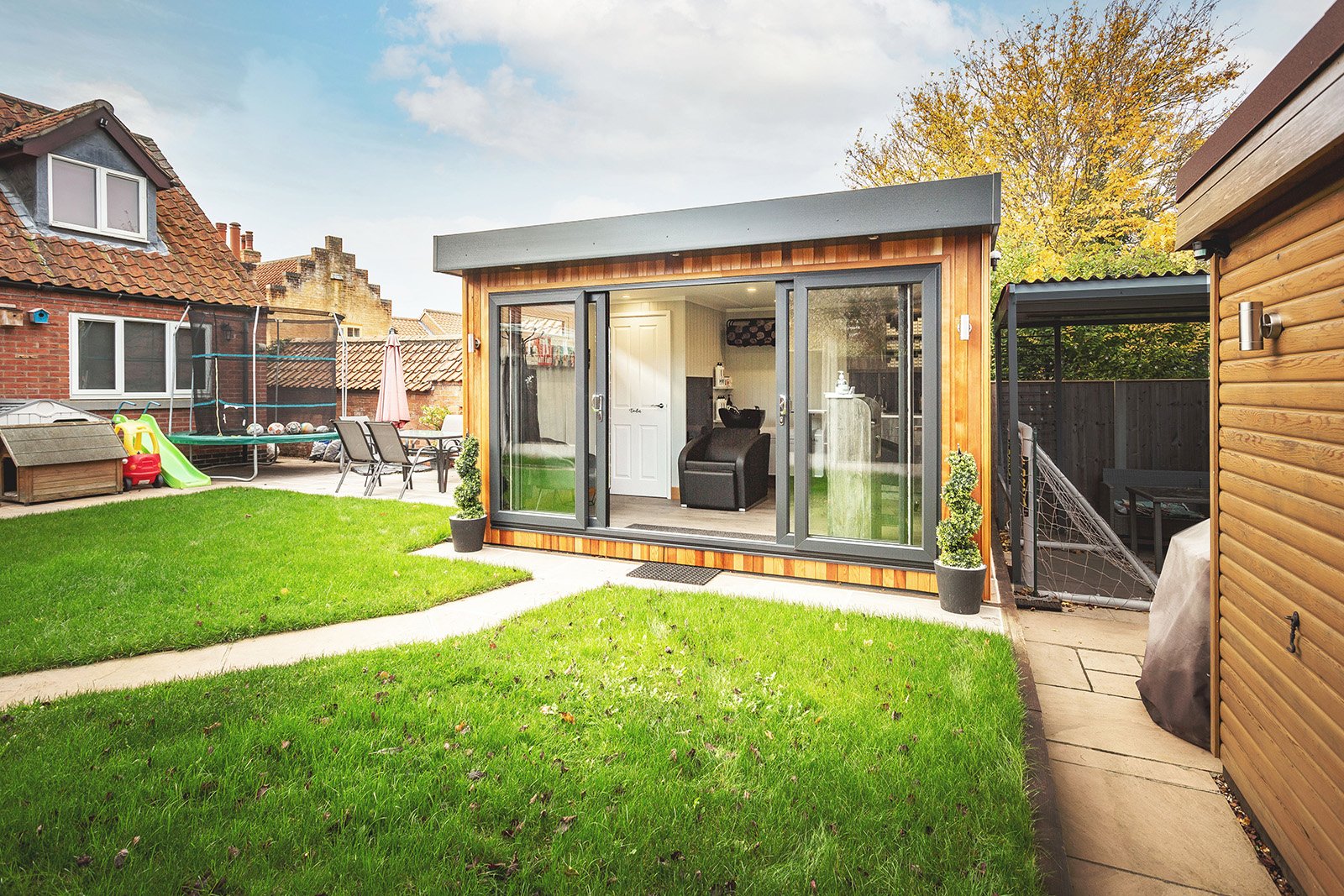 Want Your Summerhouse To Stand Out From The Crowd?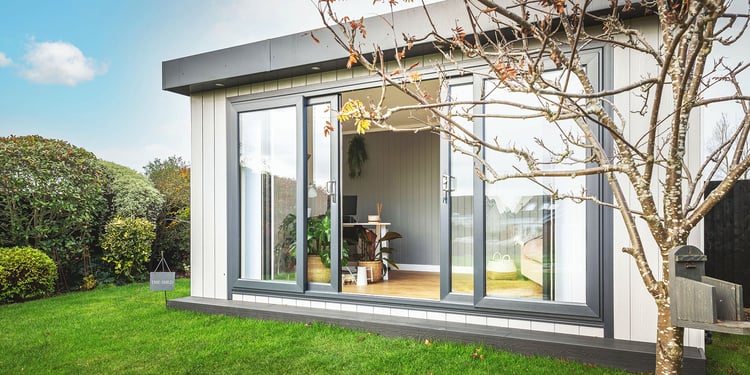 What would you do with a fabulous new summerhouse? Some people come to us with clear ideas, and others are undecided about what they want to use a garden room for. One of the great perks of having a garden room is how versatile a space it is. By choosing a general-purpose summerhouse layout to suit your garden, you have the flexibility to adopt different uses, and to change how you use your garden room over time. In this article, we'll go on to outline some of our favourite ideas – each of which works well together.

1) Garden Office
You could, of course, always turn your summerhouse garden room into a home office. This is a valuable garden room idea because not only does your garden office separate you physically from the house (so no marketing phone calls or parcel deliveries etc to disturb your concentration), but it's also a mental division, meaning it really will give you a more 'work oriented' frame of mind – i.e. you are both physically and mentally in a different space. The great thing about having a garden office is that all your important bits of paper, work files, and client contact details are all in one space, so it's less likely for them to go missing.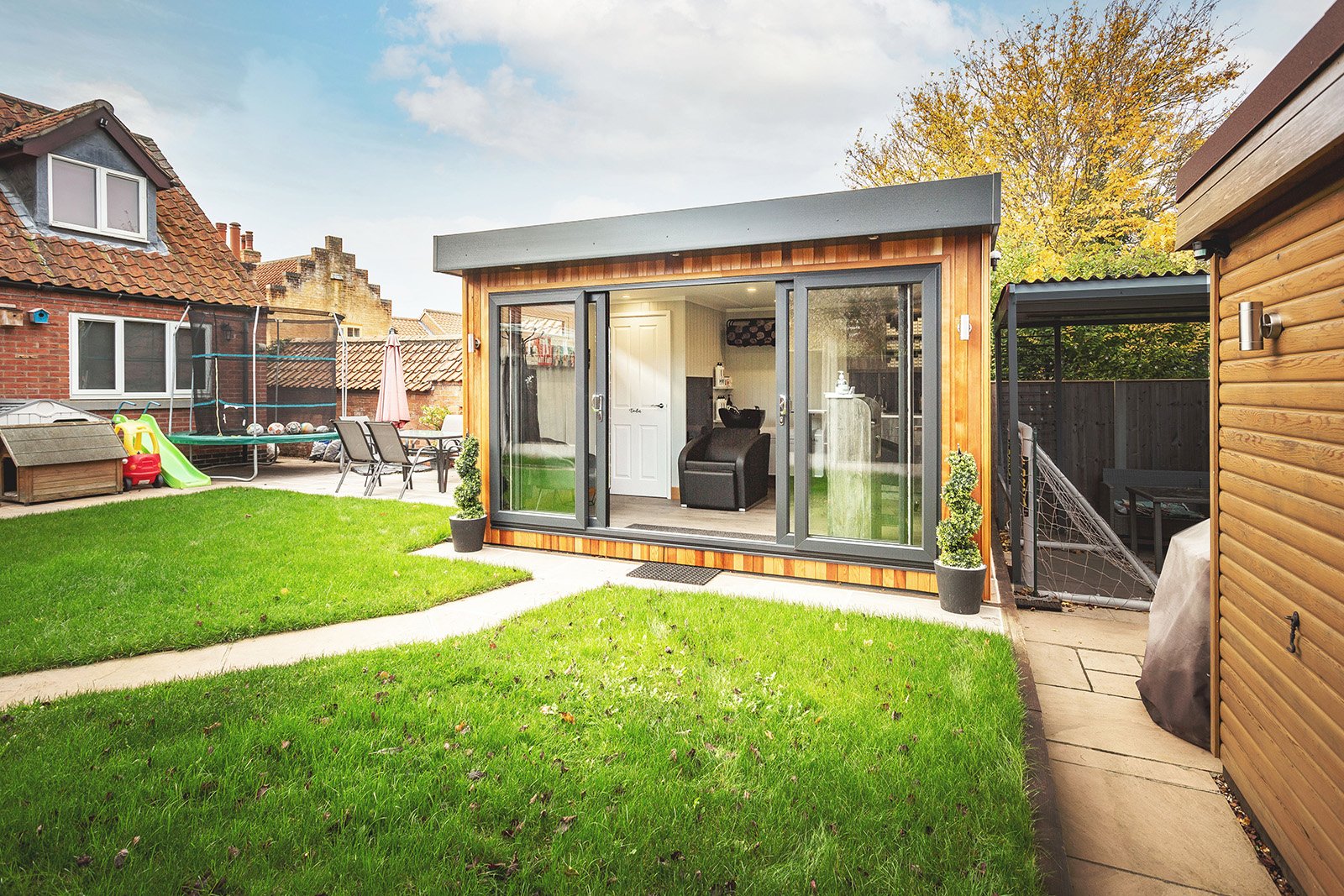 Another bonus is when you meet clients you can take them into your garden office rather than your home (which means you don't have to get your family abode all spic and span for the client turning up). It also stresses an important separation between work and your home life.
It isn't just the self-employed who benefit from garden offices either. Families with teenage or university-age children living at home may value a separate study space away from distractions in the house. Or you may just want a quiet desk area where you or your partner can surf the Internet, shop online, or play computer games. A garden office is a very versatile use of space.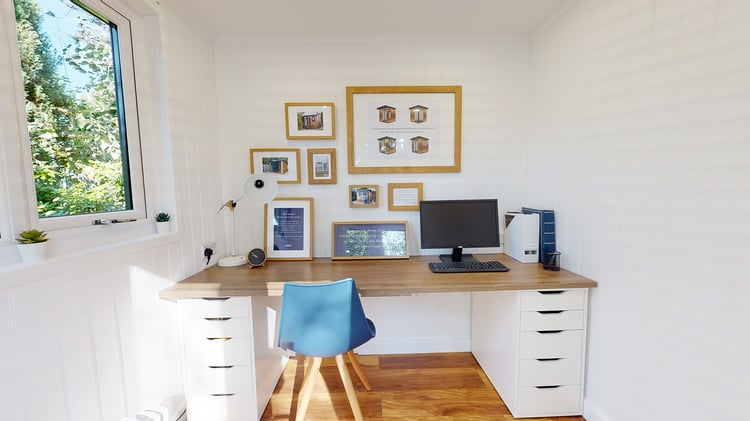 2) Spa Retreat
Who says your garden room has to be somewhere you work hard? You could sweat it out another way – quite literally – if you convert your garden room into a home spa. And why not? It's more relaxing and certainly feels more special than a quick detox session in the bathroom where inevitably another member of the family ends up banging on the door insisting they need in.
With your own garden spa retreat, you can have a fabulous hot tub on the decking, a soothing steam cabinet inside, a massage table for when you book a home consultation, and plenty of space to display all your detoxing and relaxing 'potions' in a special cabinet. You'll also have your favourite mags/books and soothing tunes there too, of course.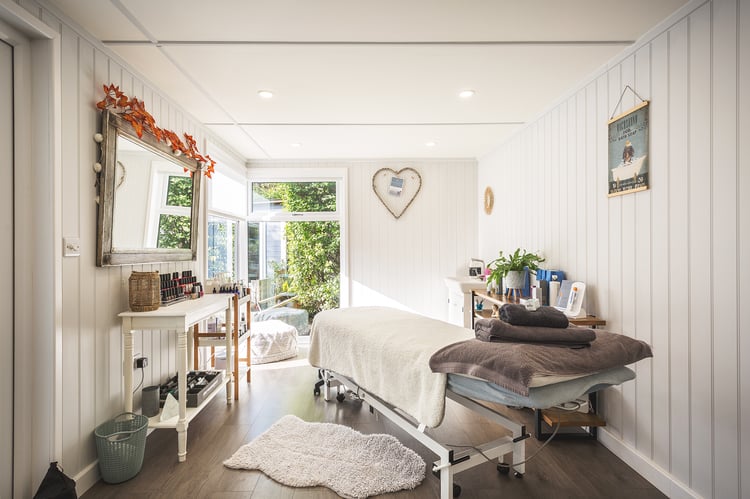 3) Home Gym
Why pay sky-high gym fees and have to queue for your favourite elliptical or rowing machine – not to mention endure a stressful 20-minute drive to get there – when you could have your very own home gym in the back garden?
Lots of our clients these days are creating their own fitness studios where they are purchasing a few of their favourite machines, installing a shower, and keeping all their kits in one place. More importantly, they're managing to easily get in a gym session every morning before they head off for work. Either that or they're popping down to their personal gym every evening to quickly relieve the stress of the office.
You can customise your own garden gym too by creating your own music playlist and putting full-length mirrors where you want them. Not only will a home gym improve your health, but you can also put the cost of those expensive gym fees towards paying off your garden room in no time – meaning it's a terrific win-win!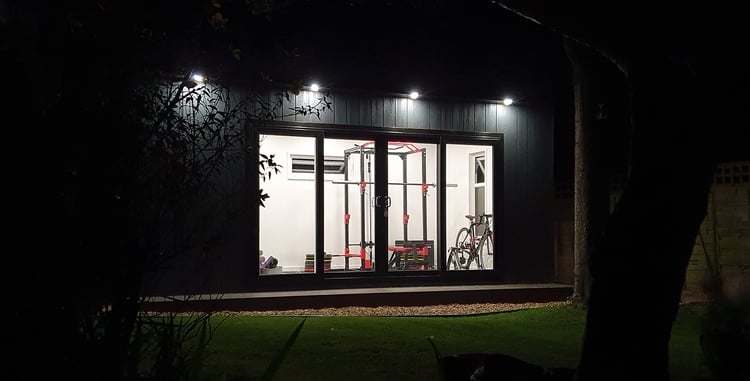 Be Guided By Your Imagination & Lifestyle
The above are three terrific summerhouse ideas but, of course, they're not the only ones out there. You could, for instance, create your own little garden library complete with a rocking chair and coffee maker, build a workshop in which you can explore your latest hobby, or even create a playroom for the grandkids. Some clients, meanwhile, are using their garden room as a guest room for visiting family and friends. In other words, you can customise this additional room for your home any way you please and in a way that best benefits both you and your family's lifestyle.
At Cabin Master we specialise in creating beautiful bespoke garden rooms. To chat, ring us on 0115 932 8888. You can also download a copy of our free e-book The Ultimate Guide to Garden Rooms for more information about popular uses of garden rooms.