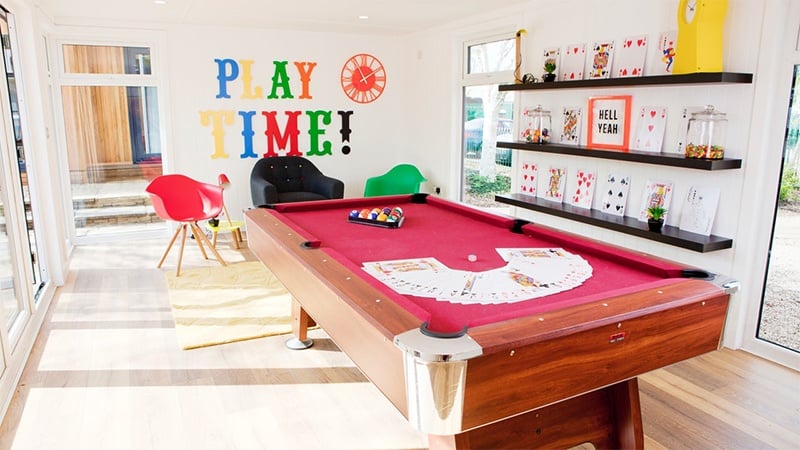 3 Great Reasons To Invest In A Quality Wooden Garden Room For Your Older Children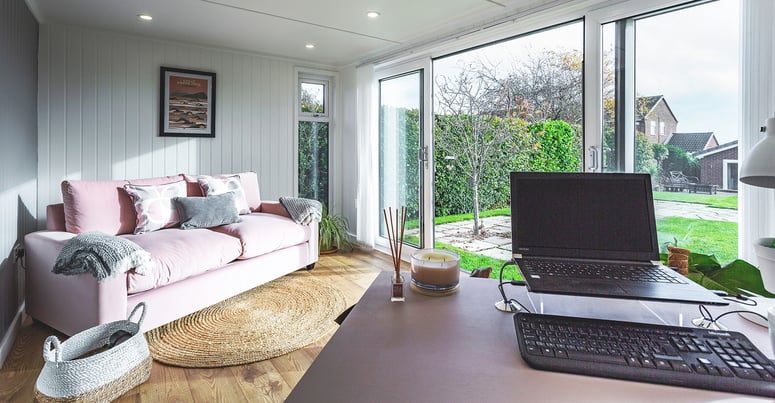 Young people in their teens and twenties are a generation of homebodies. High rents and house prices mean they stay at home for longer, often choosing a university close to home to save on costs. When they do leave home, there is every chance they will become a 'boomerang' child, returning home after going to university or travelling.
In order for you all to enjoy your home and time together without getting in each other's way, a little more space is always appreciated! But how do you achieve this in a cost-effective way? You can always move house, but this can mean moving your children's school or being further from friends or family. Or you could extend your home, although many people baulk at this idea because of the expense and stress involved.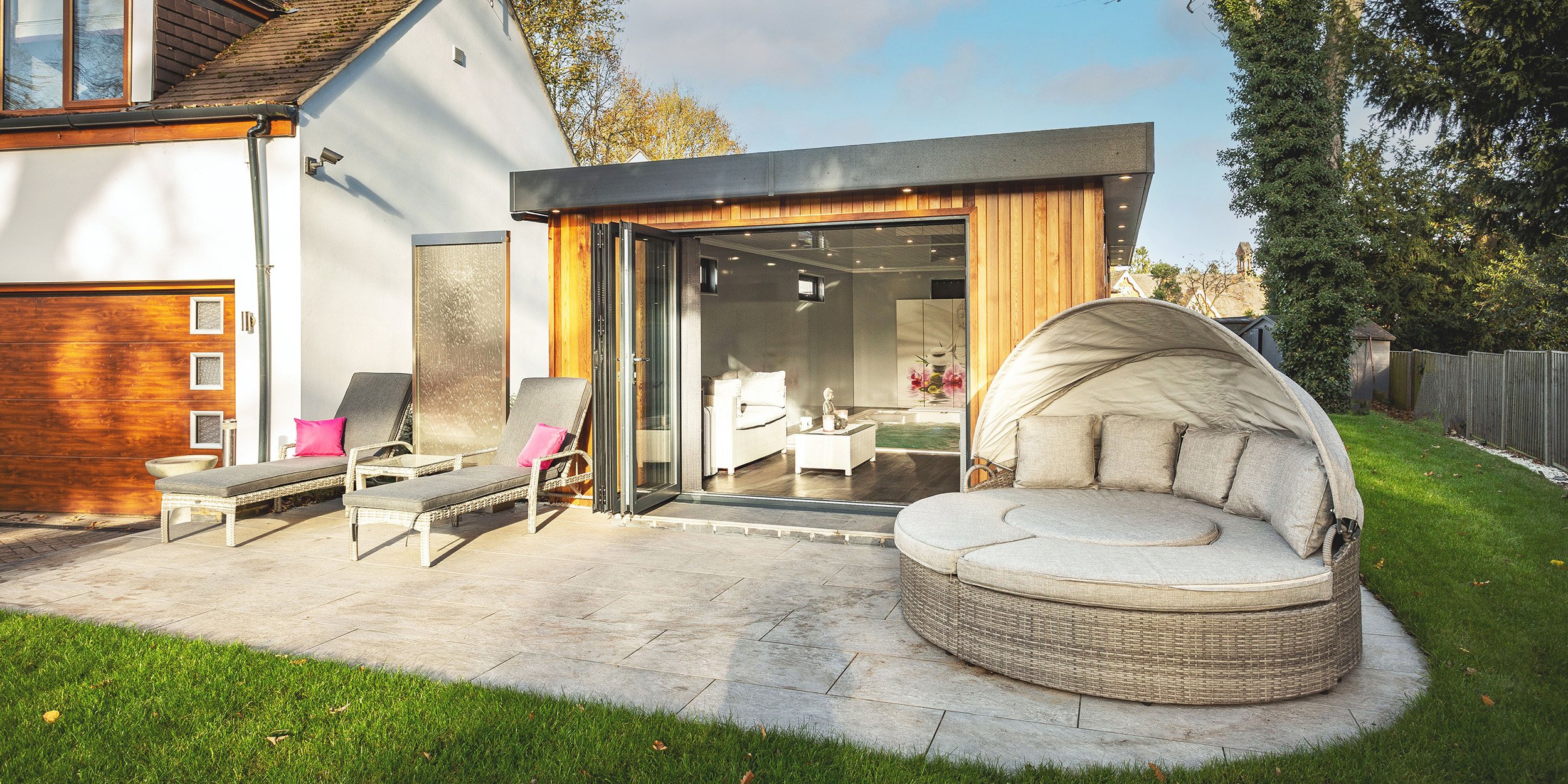 Wooden garden rooms are the alternative solution. Having a wooden garden building design to suit the needs of your family is much cheaper than an extension, more convenient than moving house and it gives you and your children all the space you need.
If you have older children still living at home, here are some compelling reasons to invest in a stylish wooden garden room.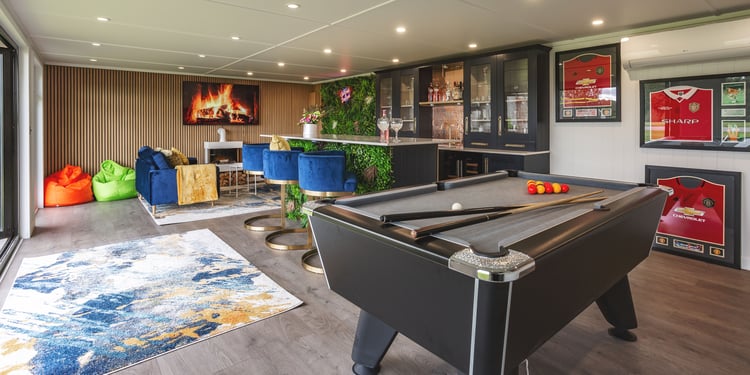 1) Homework Room / Garden Office
A teenager's bedroom is full of distractions that sometimes make homework problematic. Setting up a garden office and homework room gives your child space to study uninterrupted, without you having to find room for desks and additional storage space in their bedroom. Learn more about a home garden office room with this great article - How Much Does A Home Garden Office Cost And Is It Worth It?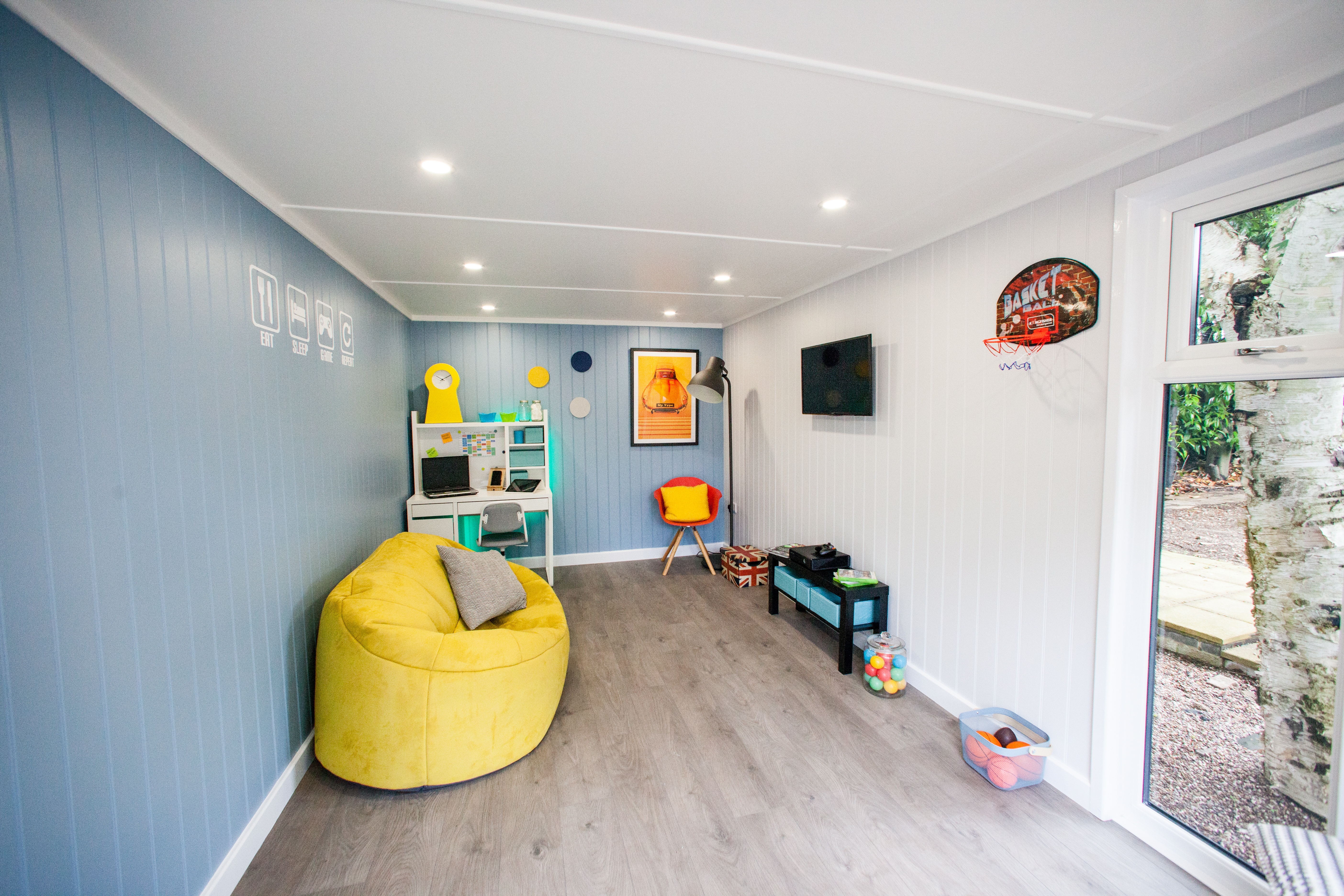 2) Additional Living Room
The idea of a teenage child's sleepover is enough to send shivers down the spine of even the most tolerant parent. It is an even bigger step when children start bringing boyfriends and girlfriends home. It is reasonable for both children and parents to expect privacy and space, but this can be difficult within the house. A garden room offers the perfect solution. Set up an additional living room in the garden which can be used either as a getaway for older children, or as a means for parents to escape when the teenagers are in the house!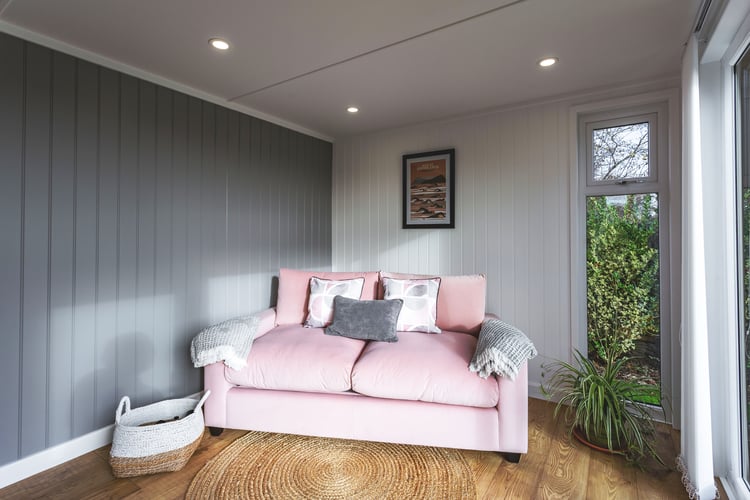 3) A Games / Family Room
Finding joint things in common with older children requires more effort than when they are young. Some of our clients have been able to entice teenage kids away from Snapchat and their Xbox by building a garden room as a games and family space. With a flexible space accommodating a dartboard, drop down home cinema screen, table football and arts and crafts area, parents and children can spend time together doing activities they all enjoy.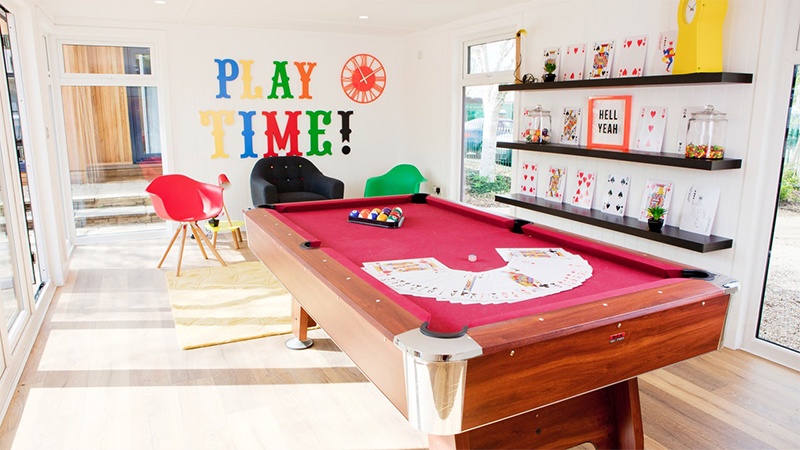 Flexible Space At The Bottom Of Your Garden
The beauty of a garden room is in its versatility. A custom-designed garden room can easily accommodate all three of the functions above, and can change over time. The important factor is setting up a stylish design that fits in with your space and complements your home. This is where a professional garden building design company like Cabin Master can be a real asset. We design quality, one-of-a-kind buildings around your budget and lifestyle, with an affordable quote that includes design, building and construction. Get in touch to find out more!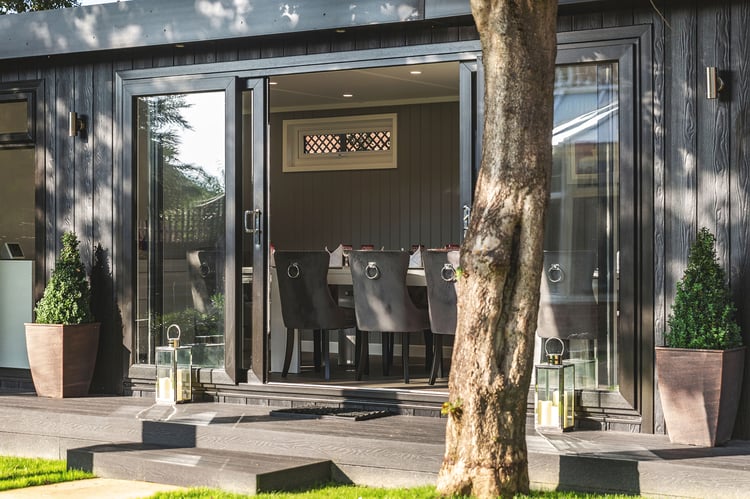 To learn more about the exciting possibilities offered by wooden garden rooms, please download our Ultimate Guide to Garden Rooms by clicking here.