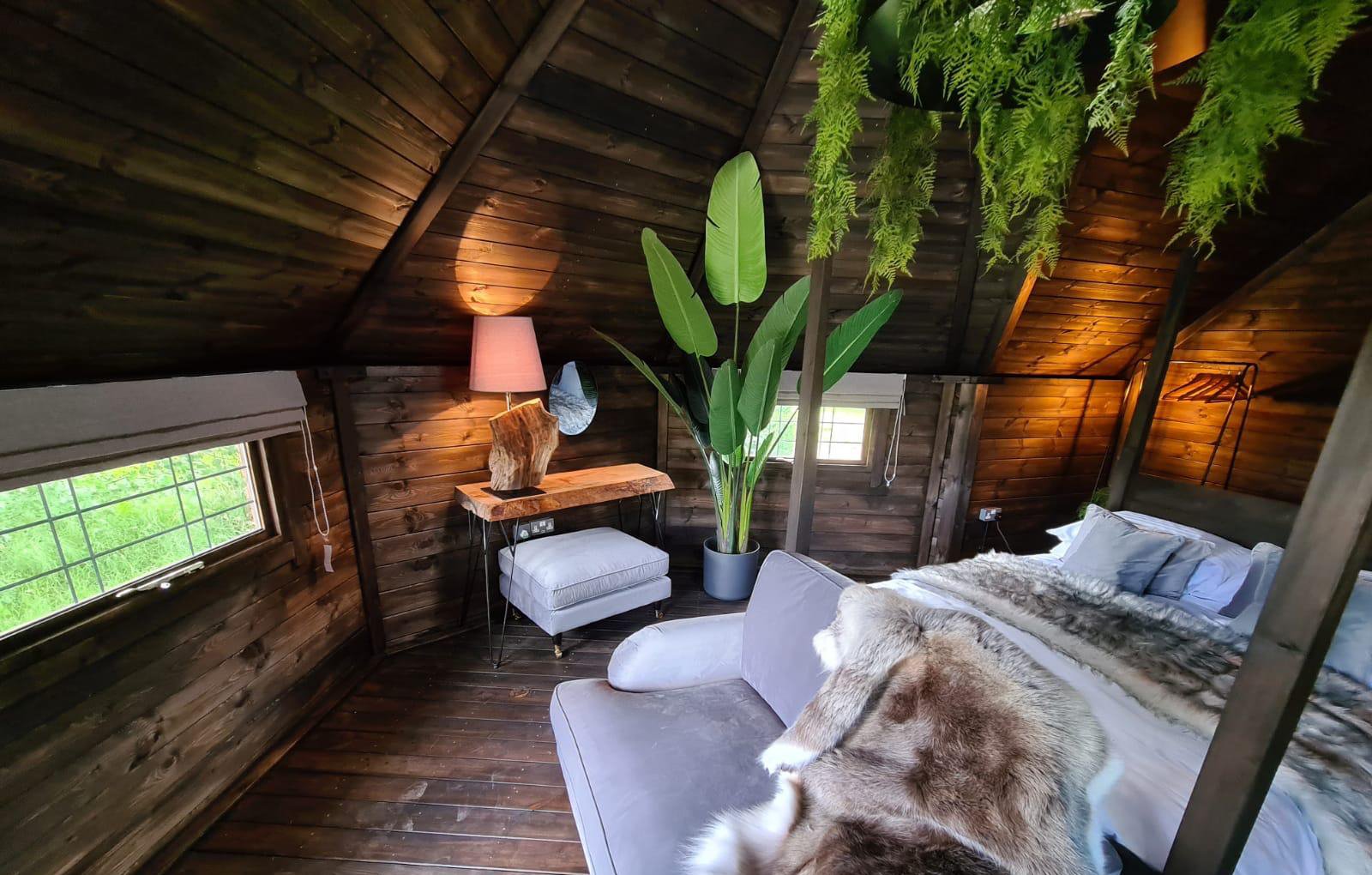 When Is The Best Time To Buy A Garden Cabin?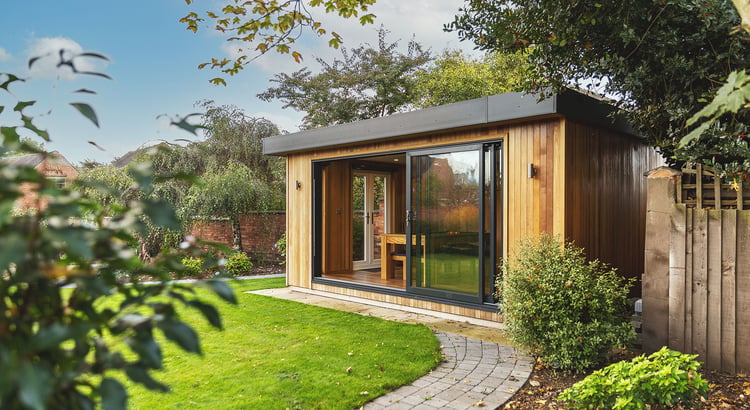 Garden cabins are an ideal investment at any time of the year, and they provide a versatile and unique space to any property. A garden cabin can be used for a range of purposes and people have many different uses for them. Many see them as a worthwhile investment as they can be used all year, regardless of what the weather is like.
Although garden cabins are available to buy throughout the year, there are certain times when sales increase. Spring and summer are particularly busy months for purchasing garden cabins, as people tend to take advantage of the warm weather and use them to entertain guests during the summer months. This often means there's limited availability of garden cabins during these months.
As the year comes to a close and people start winding down and gearing up for the New Year, the lead up to Christmas is often filled with celebration and stress in equal measure.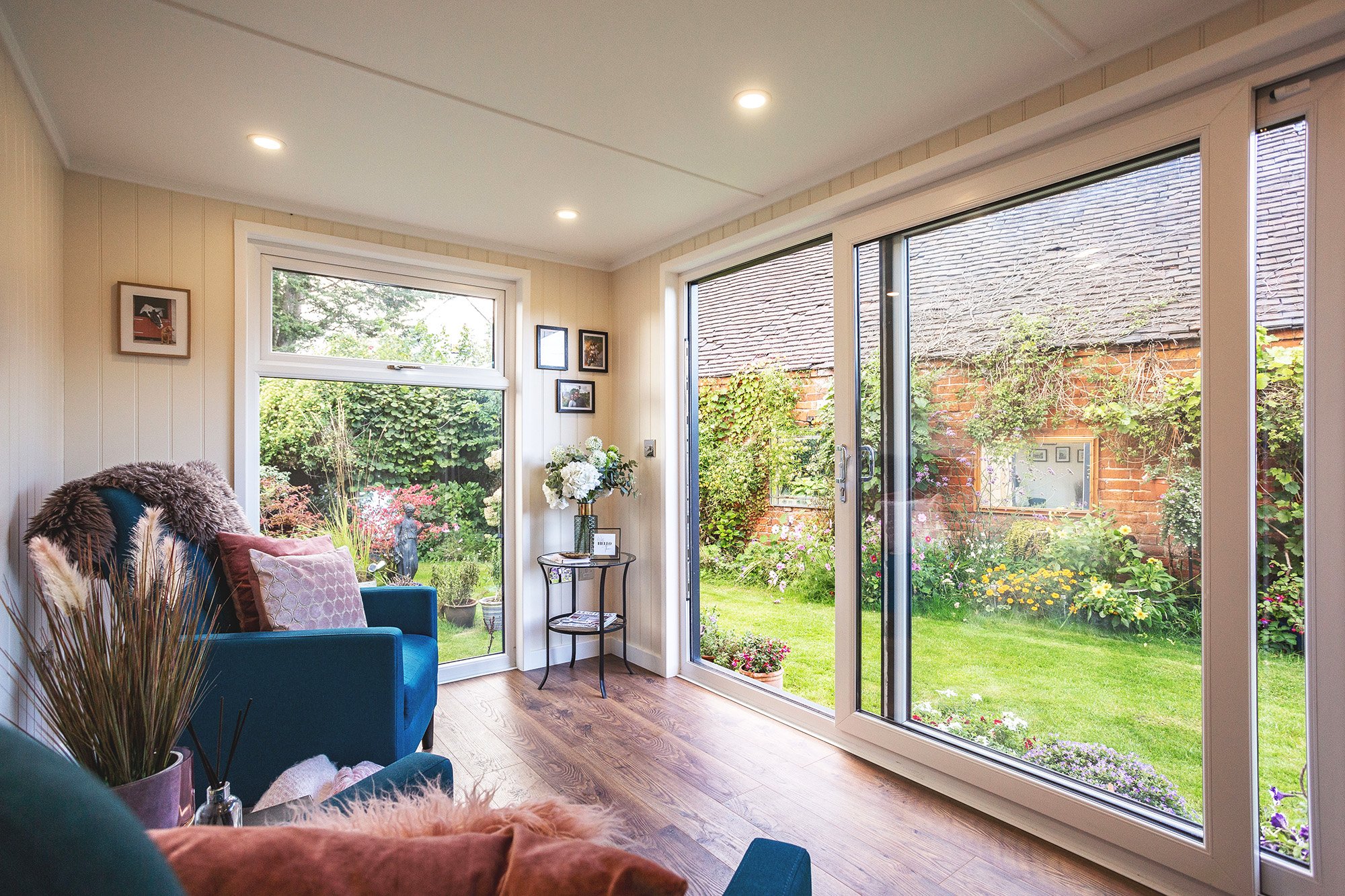 Despite what many may believe, garden cabins are particularly well-equipped during winter months as they can be insulated and installed with sockets and lighting so that they can be used during dark winter nights too.
Thinking ahead and gaining all the knowledge you need to make the right decisions, when the time comes, is the best way to work out when its the right time for You to buy.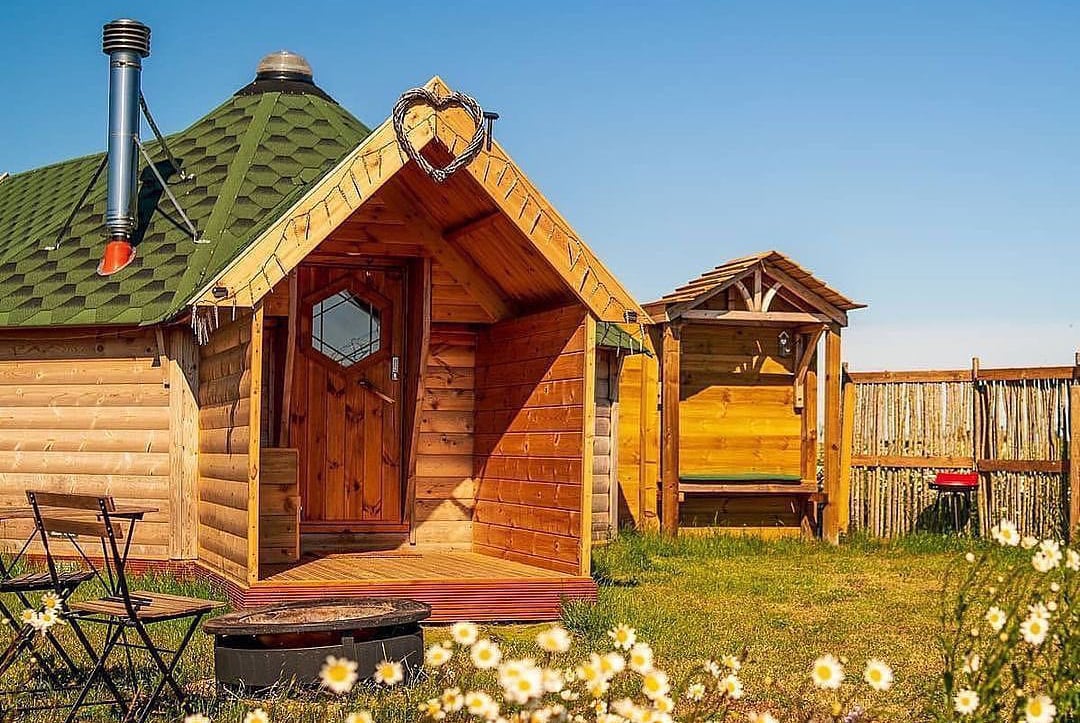 So When Is The Best Time To Buy?
As we mentioned above Springtime and Summer can be very busy for garden building manufacturers and installers so if this is the ideal time for you to have your new garden room installed try get ahead of the game. Many large companies book 10-12 weeks in advance, some even further at that time of year, so if you are wanting your cabin in for Easter then looking at suppliers over the winter period is perfect timing!
If you are planning on landscaping around your new garden building ready for summer then you may want to have it installed in January or February to allow you a few months to get the garden looking great before the warmer weather hits.

Use Your Cabin As An Entertaining Space!
Garden cabins can be used throughout the year, but especially around the Christmas period, to entertain guests at parties and get-togethers and extend the space in your home. This works well as it adds another area to your property, whilst also becoming a focal point for guests who may be seeing it for the first time.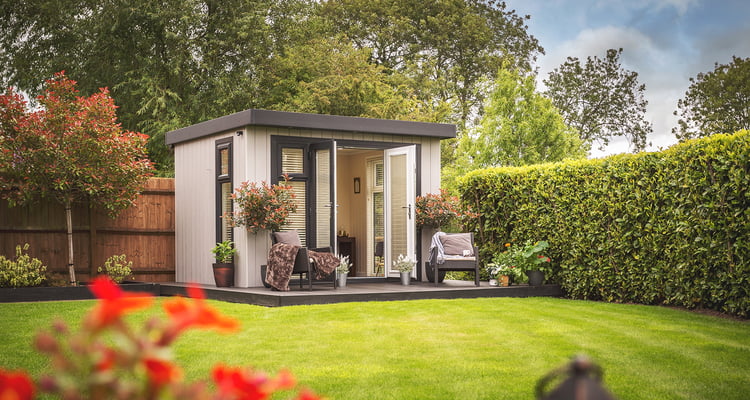 Alternatively, Turn It Into A Guest Bedroom
Another use of garden cabins is to put guests and family up who are travelling for a visit for a few days. The benefit of well insulated garden cabins means that they can be used throughout the year to sleep in as well.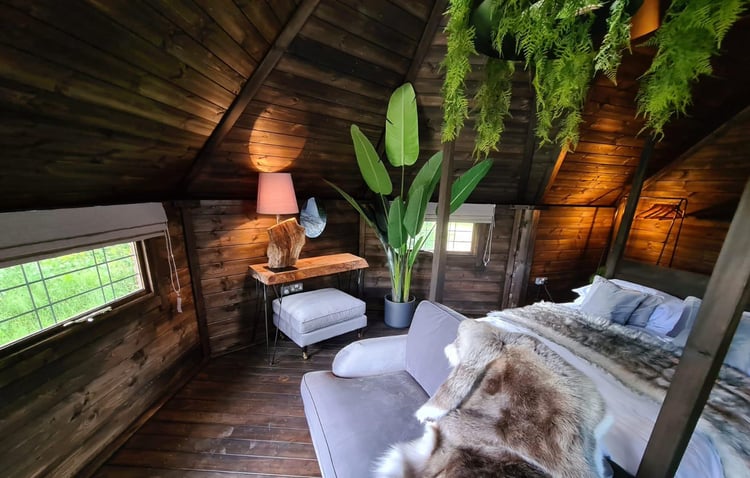 Garden Offices
Many of our cabins are used as home offices whether it be full time use or just for the odd work from home day. Ideal for the children to use for homework sessions too!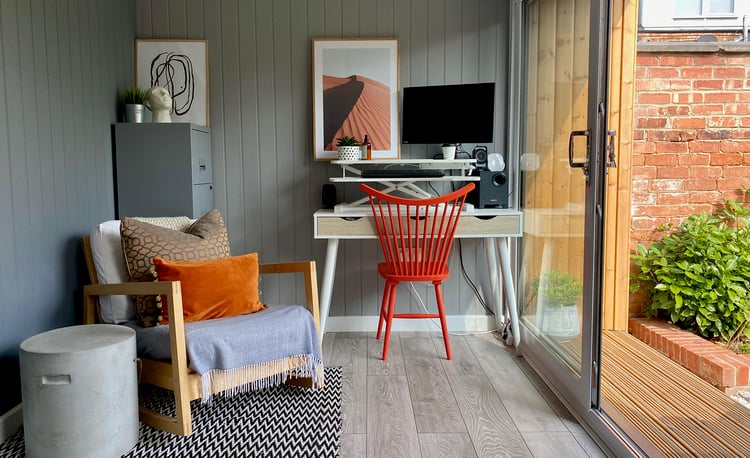 Hobby/Crafts Room
How amazing would it be to have your very own dedicated hobby space or craft room? From small garden rooms to larger buildings filled with storage cupboards and designing desks, paint and buttons!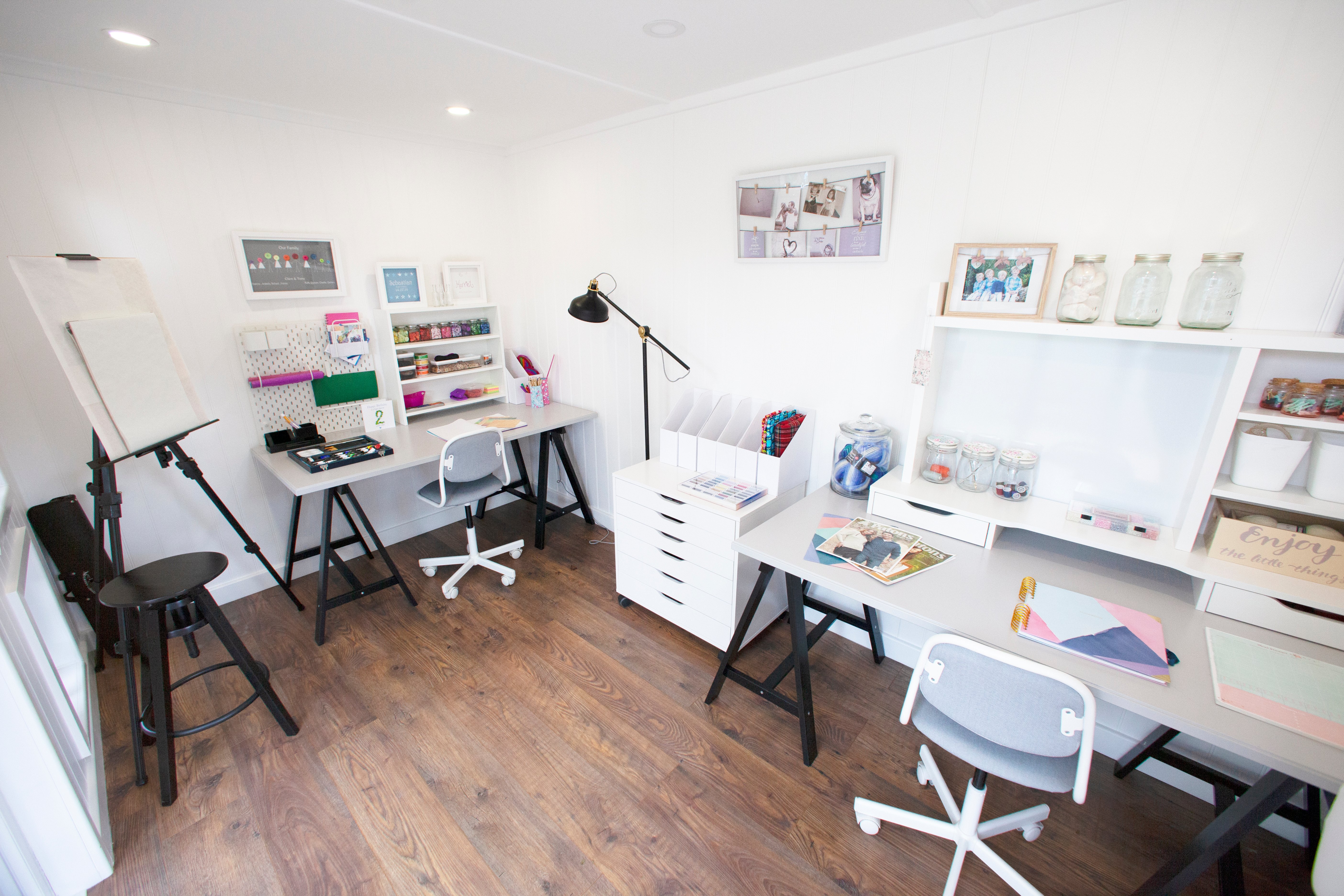 The versatility of garden cabins is one of the main reasons why so many people have already chosen to invest in them, as they can be adapted and modified for different uses, depending on the season.
What are you waiting for? To enjoy all the benefits that garden cabins offer, including the extra space and value they add to your house, order one today.