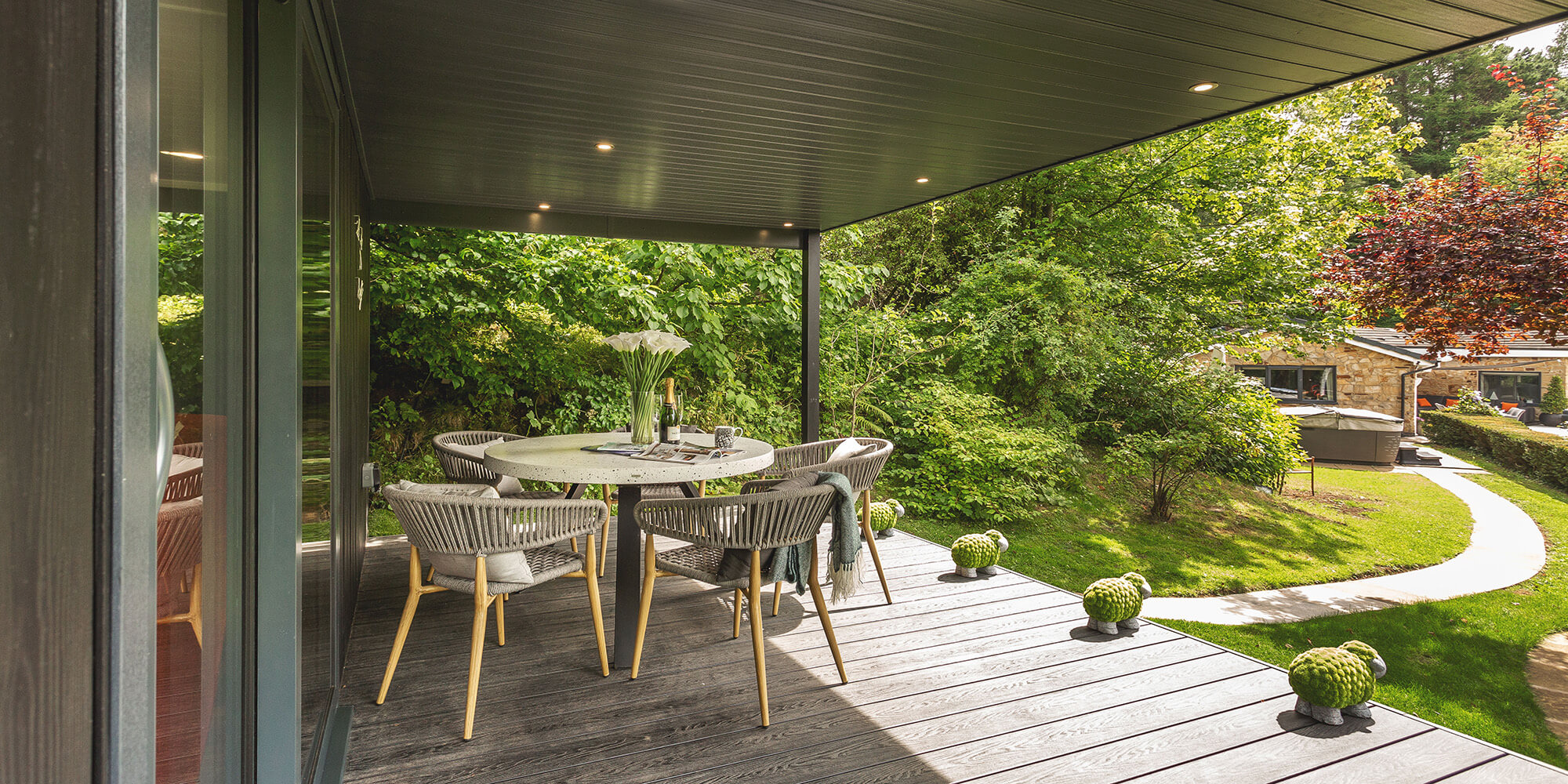 Optimise The Practical Space Of Your Garden Room With A Patio or Canopy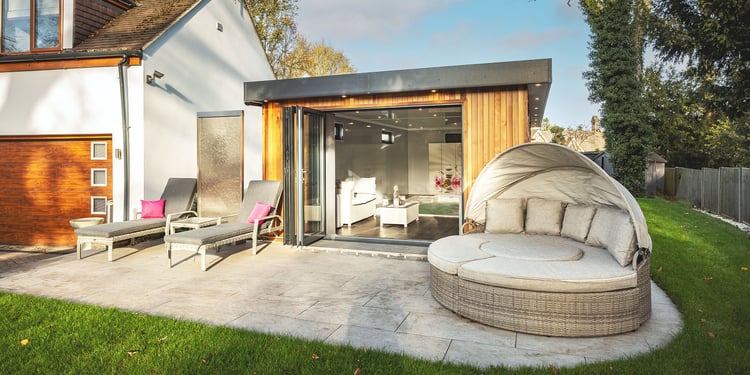 One of the best reasons to invest in a garden room is to make the most of your garden. But have you considered adding a decking area to really optimise your outdoor living space? When planning your garden room, adding matching decking can extend the living area and make the most of outdoor living.

Ideal Entertaining Space
Whether you've opted to create a chic garden bar or a playroom that converts to a sleek and streamlined space in the evening, a decked veranda area will really ramp up your entertaining space. When the weather's pleasant, it's the perfect place to create an outdoor living room vibe with rugs, lighting and comfortable furniture. Add a barbecue or fire pit and you'll have the ideal outdoor party space.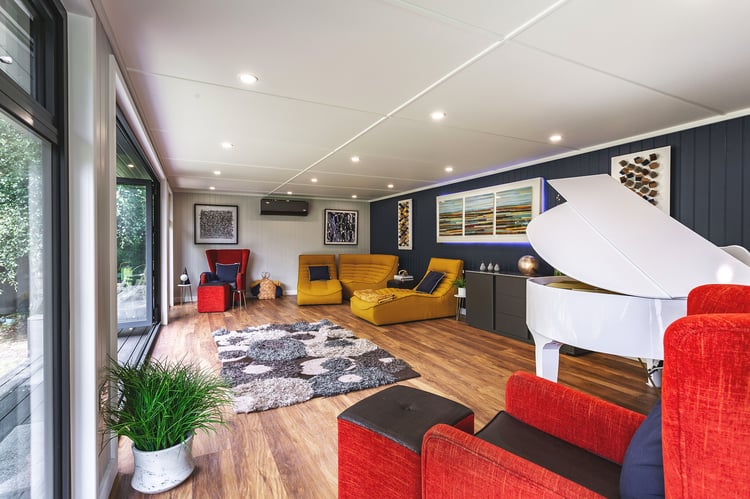 Increase The Aesthetic Appeal Of Your Garden Room
A canopy or veranda is a stunning way of adding more visual interest to your garden room building, as well as adding a lovely covered area you can still utilise whilst enjoying the fresh air. You can choose to enhance curves or play up angularity with a well thought out patio design. This creates a seamless contemporary look that attracts the eye and adds even more value to your garden room.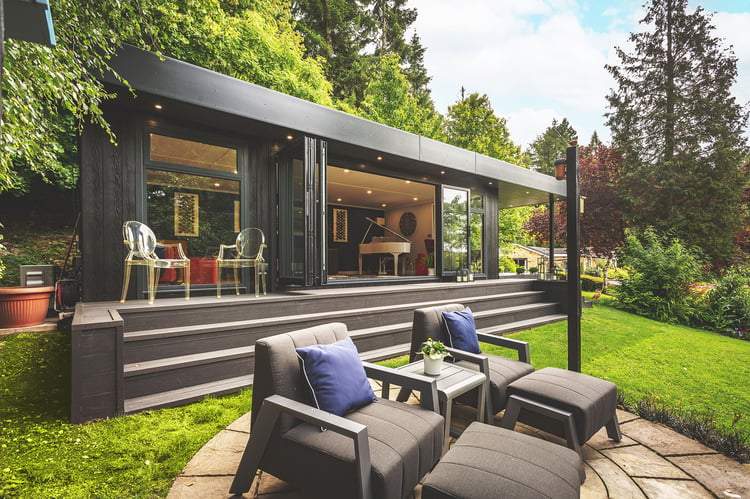 Add Extra Space
If you've created an outdoor lounge, then the addition of a patio or canopy really optimises the space. There's no need to clutter up the garden - by creating a defined space for planters, a barbecue, and even a potting bench, you'll give your lawn, beds and borders a chance to really shine. In a smaller space, well-designed decking can actually make your garden seem larger simply by adding usable space. Explore ways in which your decking can be used to incorporate storage and you'll free up even more space.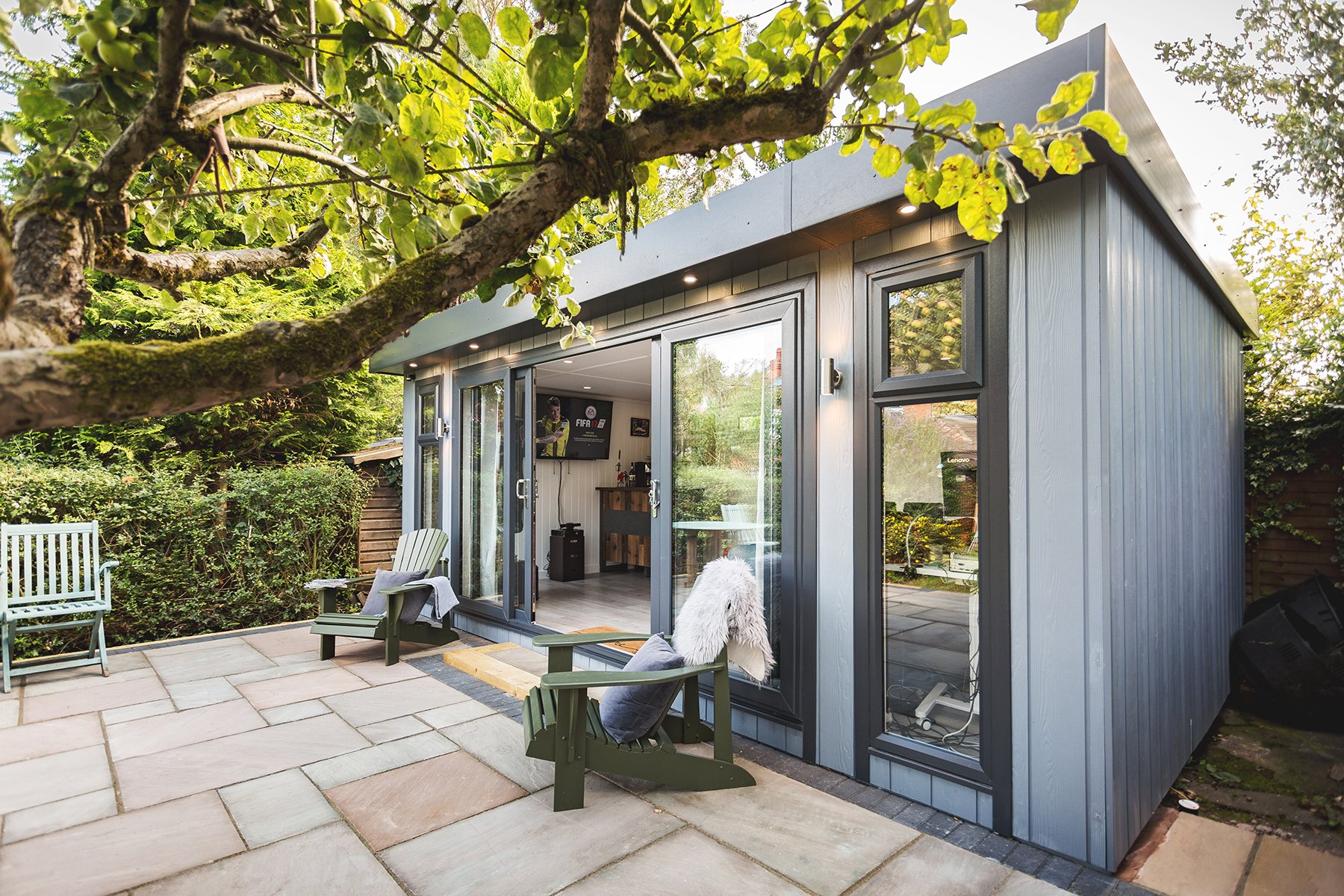 Incorporate Natural Elements
Think you can't add decking to your garden room because there's a tree in the way? Clever decking design can incorporate elements like trees and pre-existing garden features right into your decking. By incorporating natural and man-made design elements like brick and concrete, you'll create an eye-catching design - you can even re-purpose those elements as seating or planters.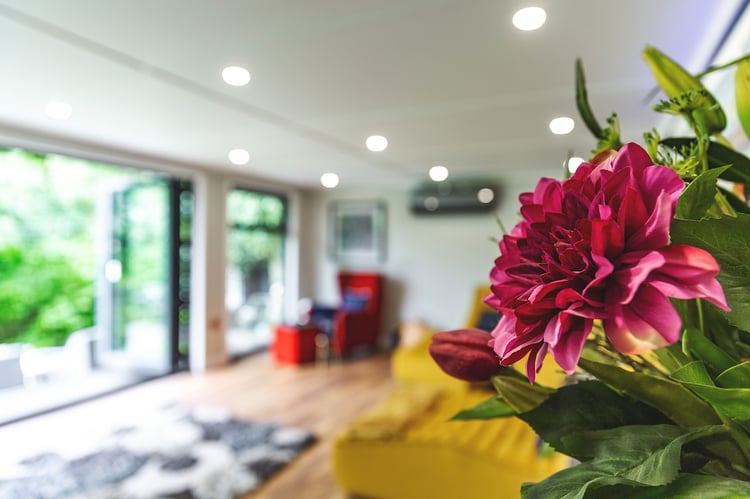 Connecting Space
Why not opt for decking or a patio that links your garden room to your home? It's a striking feature that draws visitors effortlessly from one space to the next - and avoids muddy footprints in your indoor living spaces.
Decking makes a stunning addition to your garden room by enhancing the outdoor setting and optimising every square inch of living space. At Cabin Master, we can craft beautiful matching decking for your garden room - why not browse our gallery or contact us for your free consultation?