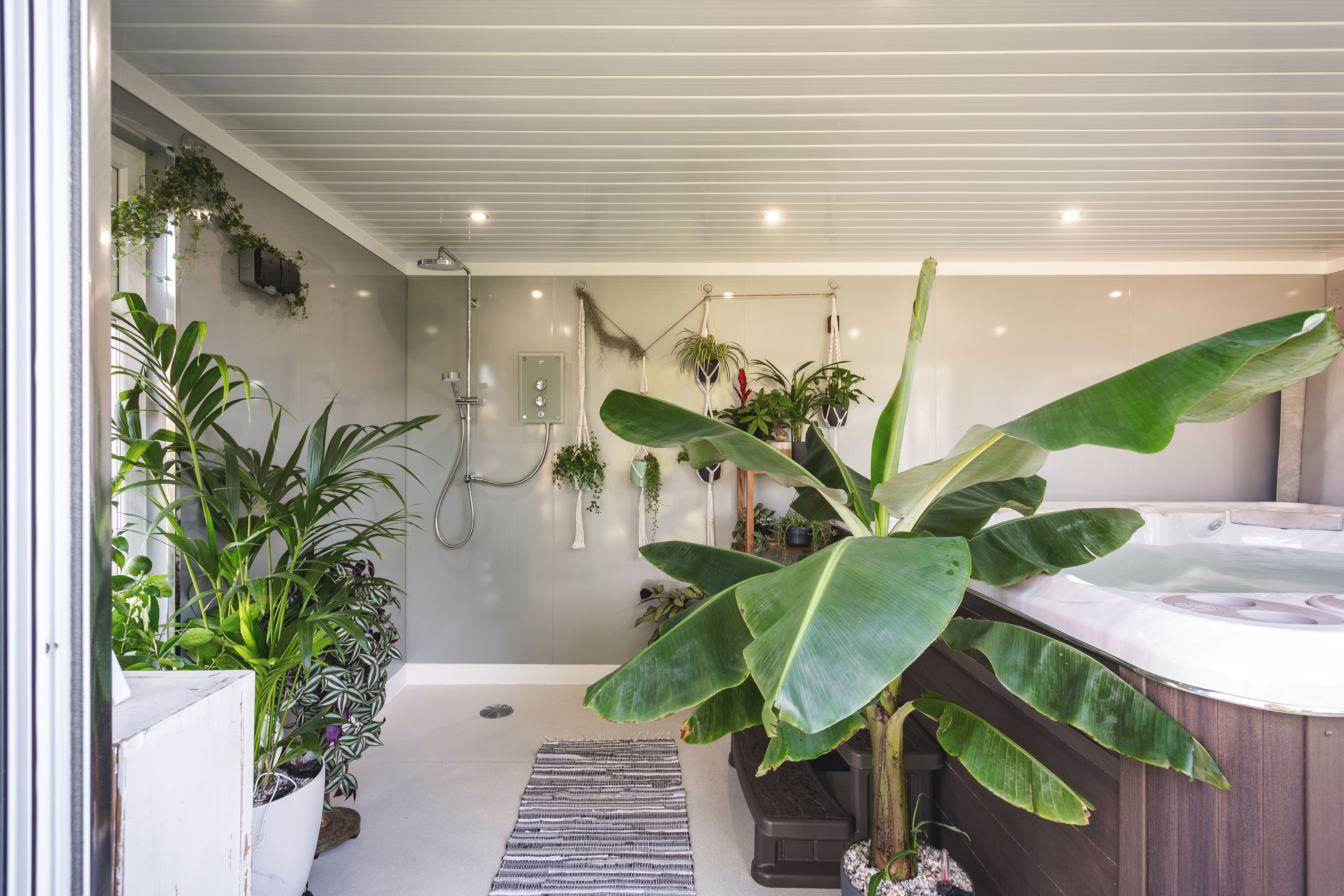 How To Choose Between An Insulated Garden Room Or A Conservatory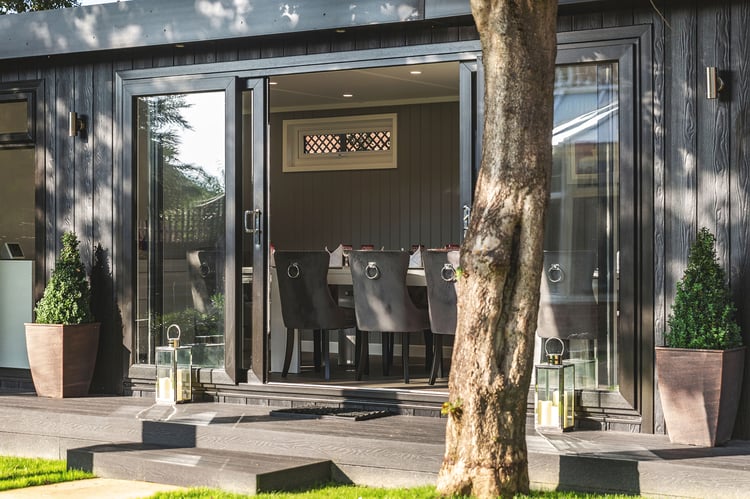 Adding some space onto your home is a great idea. Especially as you grow older, you will want to be able to have more usable areas to relax in and enjoy your time. Both garden rooms and conservatories can offer you a lot of options, though they both have some distinct advantages.
More space is also a good way to give you and your spouse more personal space. Once your work load lightens up, you can plan on seeing a lot more of your partner.
Garden Rooms
A garden room is a valuable addition to your property. It is easy to construct and isn't limited by the current position of your house.
Being a fully detached space, a garden room offers you an area that can be used for just about anything. You won't need to worry about infringing on anyone else's privacy, and you can have your own space when you want.
A good quality garden room will be fully insulated, so using it all year round is possible. If you want to have an extra place to entertain guests or put up family, it is also perfect for that. Just add a sofa bed, kitchenette and TV and you are all set.

Garden Room Benefits:

Fully Detached Space
Usable Year-round
Versatile
Easy And Quick To Have Built
Offers Protection From Elements
A Space Away From The Noise Of The House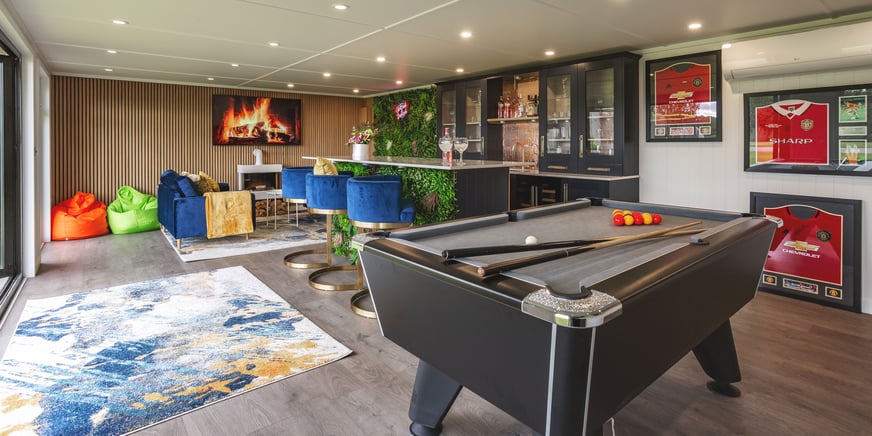 Conservatories
A conservatory can be a really nice addition to your home. Due to its construction it has some limits in terms of utility. The biggest advantage that a conservatory offers you is sunlight. With its glass walls, you are going to get a room that is luminescent in a way than nothing else can be.
There is also a connotation of luxury that comes with having a conservatory. The reality of the room is one that is a bit more limited. Because it is a glass room that is basically impossible to insulate, it will be really hot in the summer and chilly in the winter.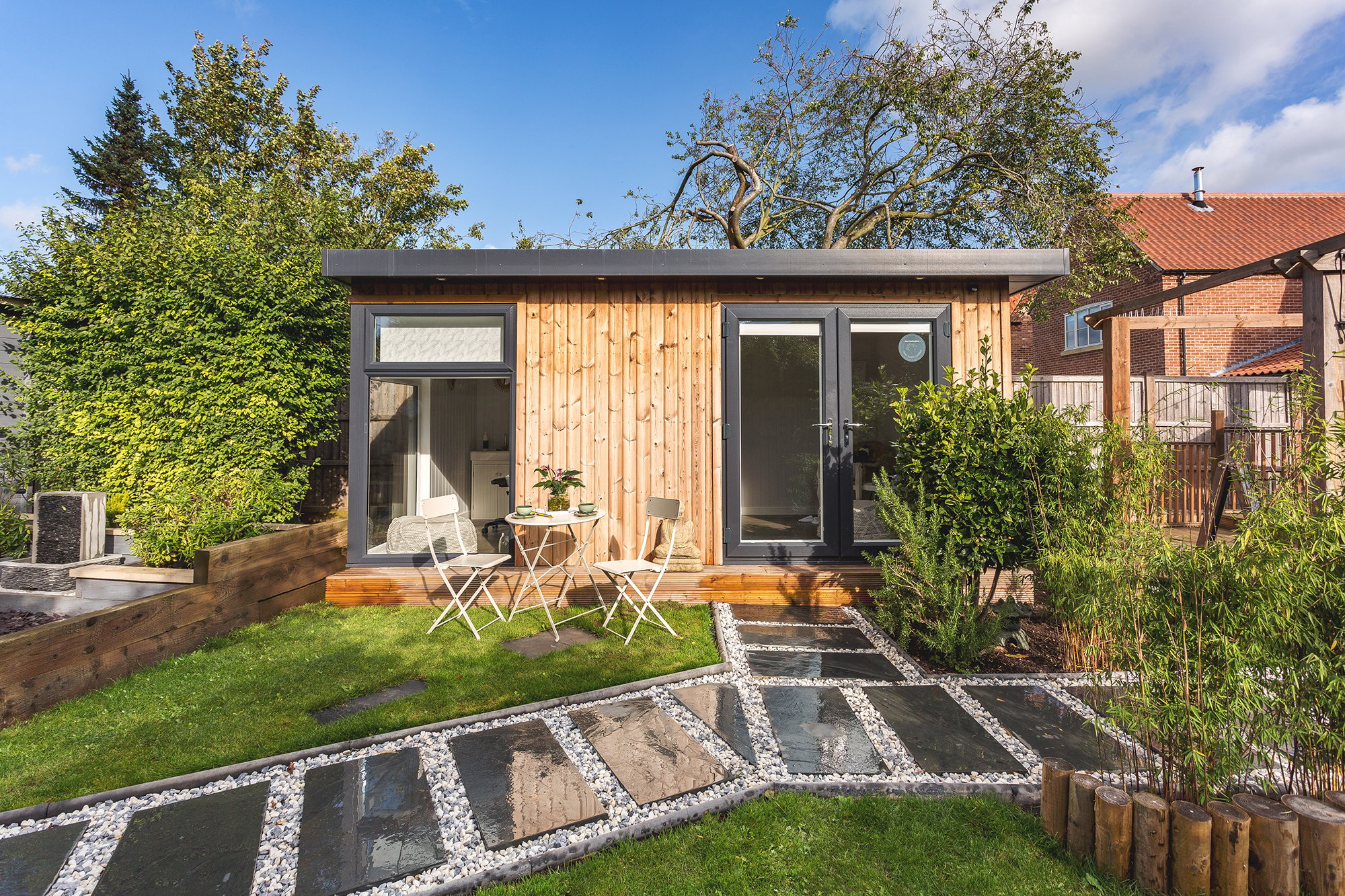 You can try to use thermal curtains, or install a special heating system, but you will rarely get a conservatory to be comfortable year-round. The light that streams in is also a mixed blessing, as it will degrade anything you leave in the room for any length of time.
The big upside to having a conservatory is the ability to have plants in the house. It is also an attached space, so if mobility is an issue that is something to consider.
Overall it is a limited space, and you have to love the idea of a conservatory in order to invest your money into it.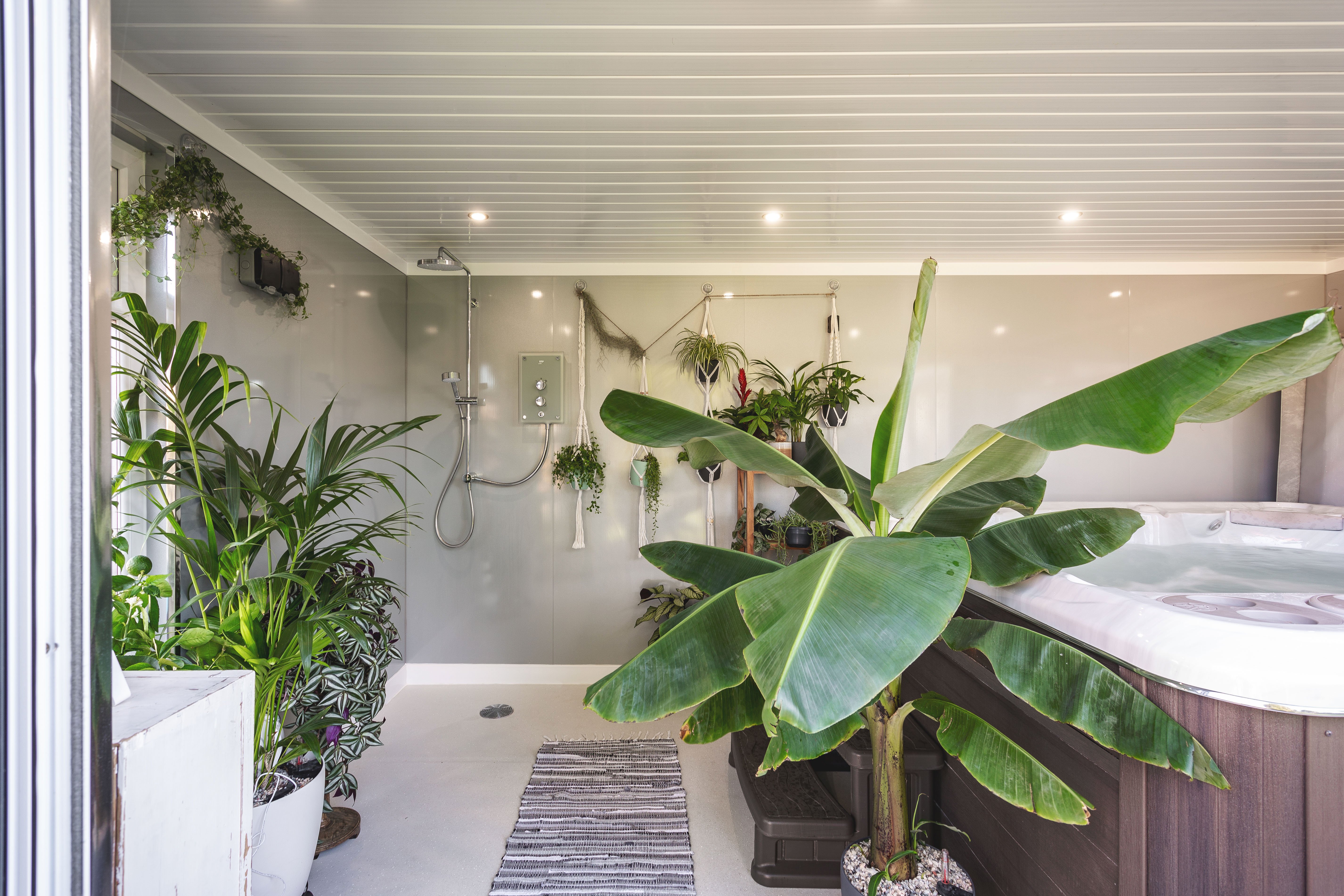 Conservatory Benefits:
Very Bright Space
Good For Plants
Attached To House
Attractive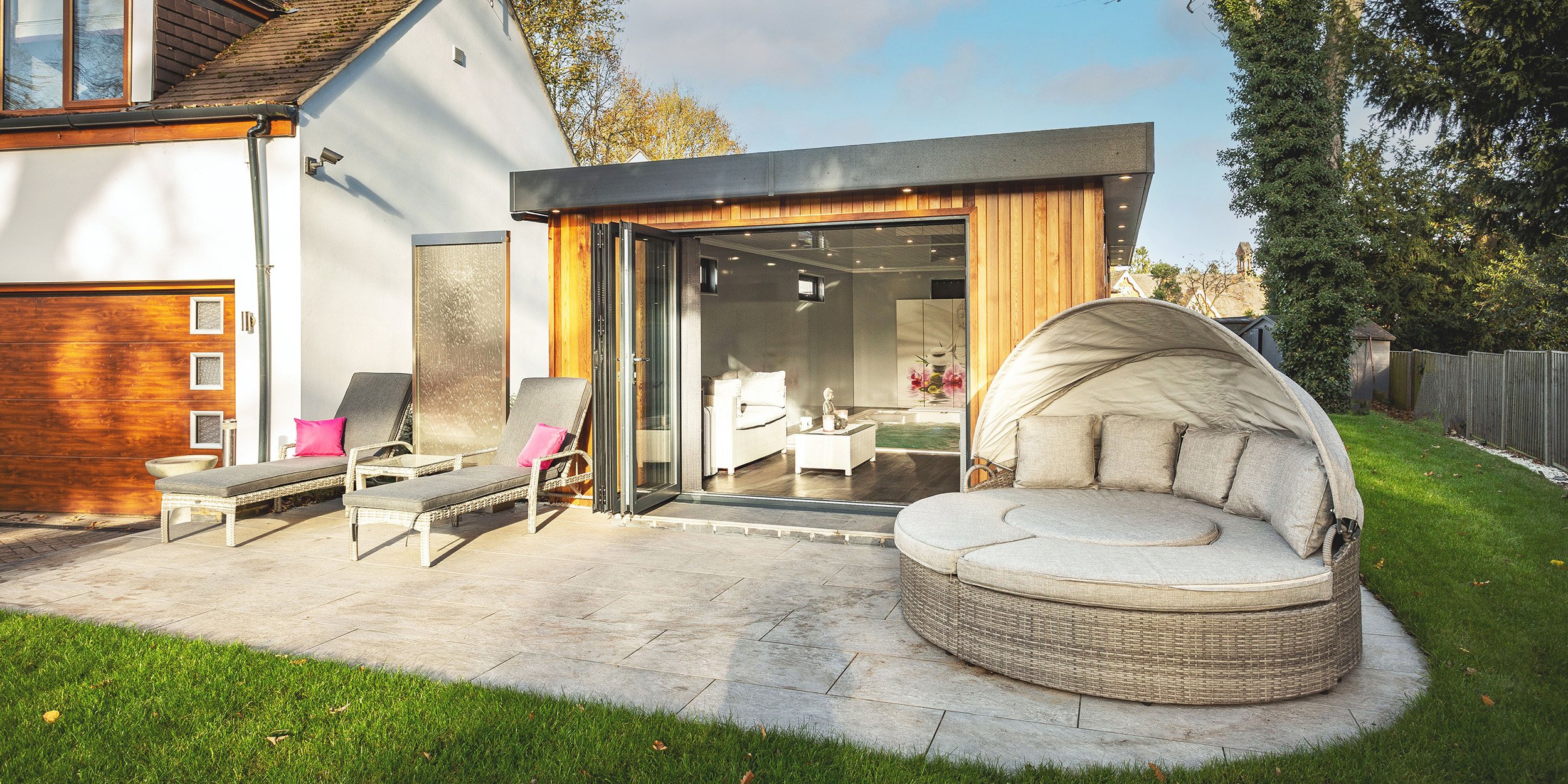 Conservatory Drawbacks:
Nearly Impossible To Insulate
Limited Uses
Hot In Summer / Cold In Winter
Long Construction Time
Windows Need Cleaning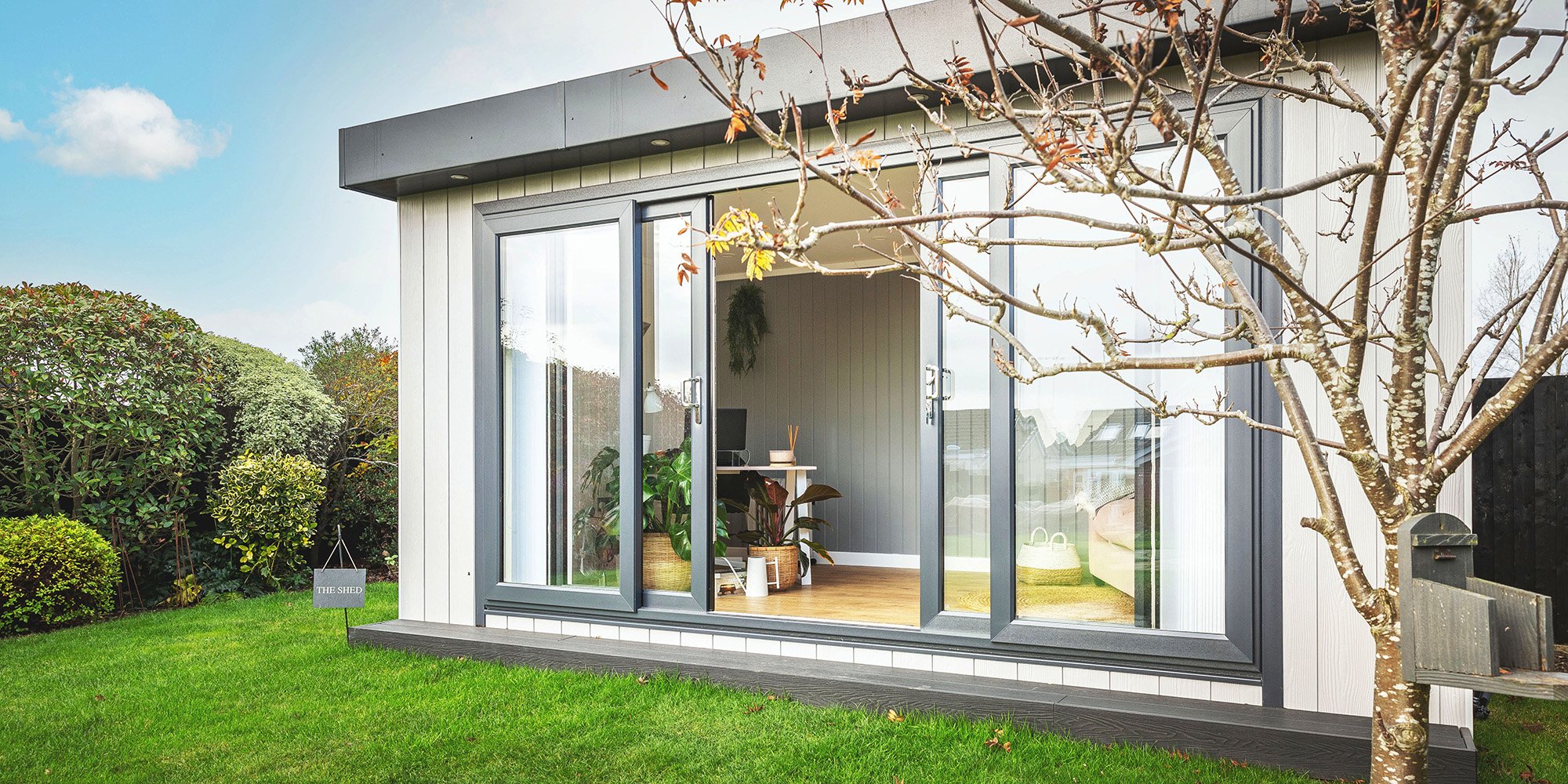 Which Way To Go?
In some ways a conservatory is comparable to a garden room, and in some important ways they are very different.
If you want a space that is versatile, the garden room is really your best option. Because it is insulated and has proper walls you will be able to use it pretty much any time you want.
A conservatory is a really nice room to have in your house, but it is very limited in its uses.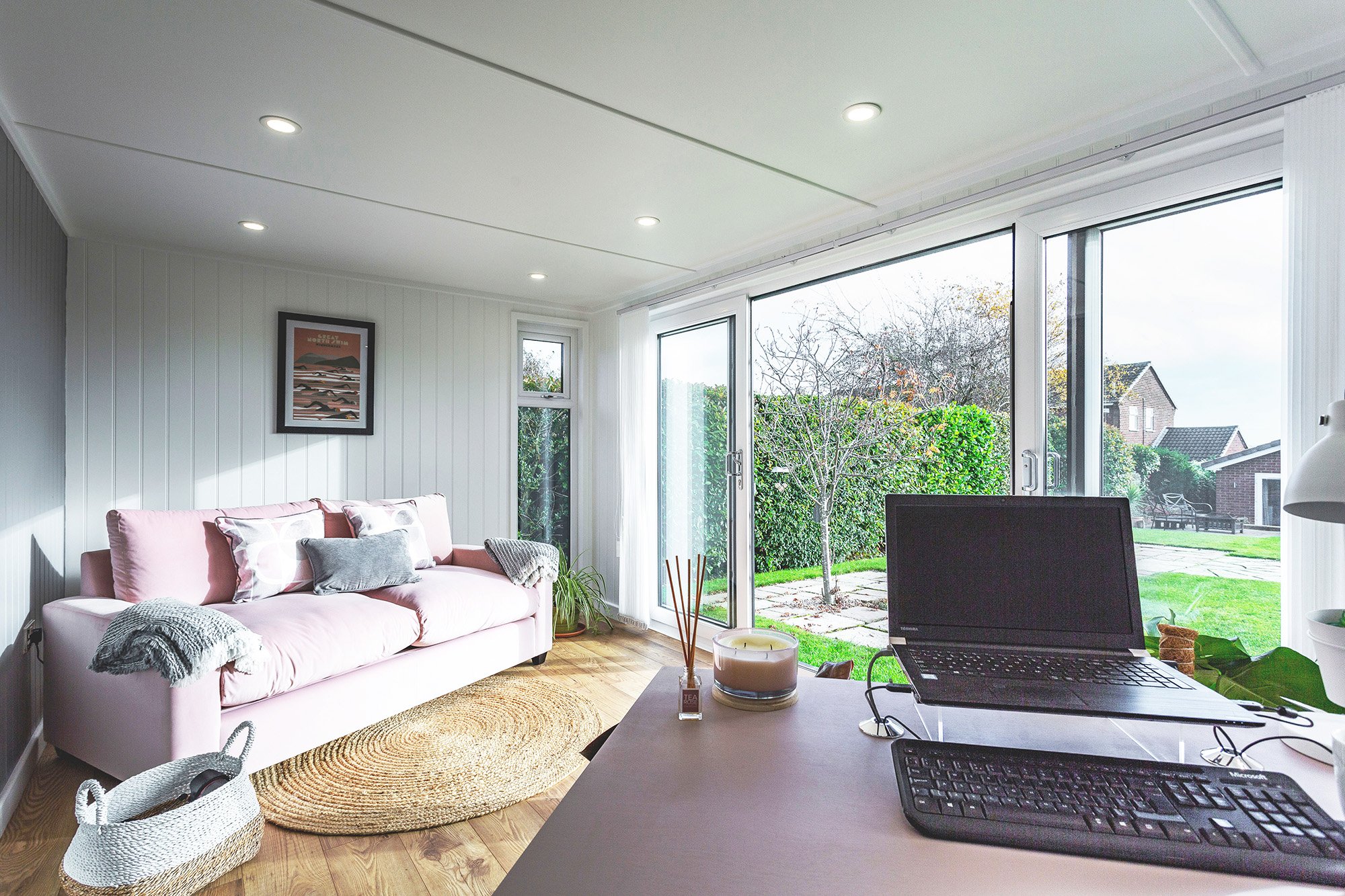 There is no substitute for a conservatory, and if you simply must have what it offers you then there is no other option. However, one of the biggest things to think about is the maintenance; because a conservatory is all glass, cleaning it will be a constant concern.
In this regard a well-built garden room is far superior to a conservatory. Aside from having to treat the wooden exterior every few years, a garden building is virtually maintenance-free.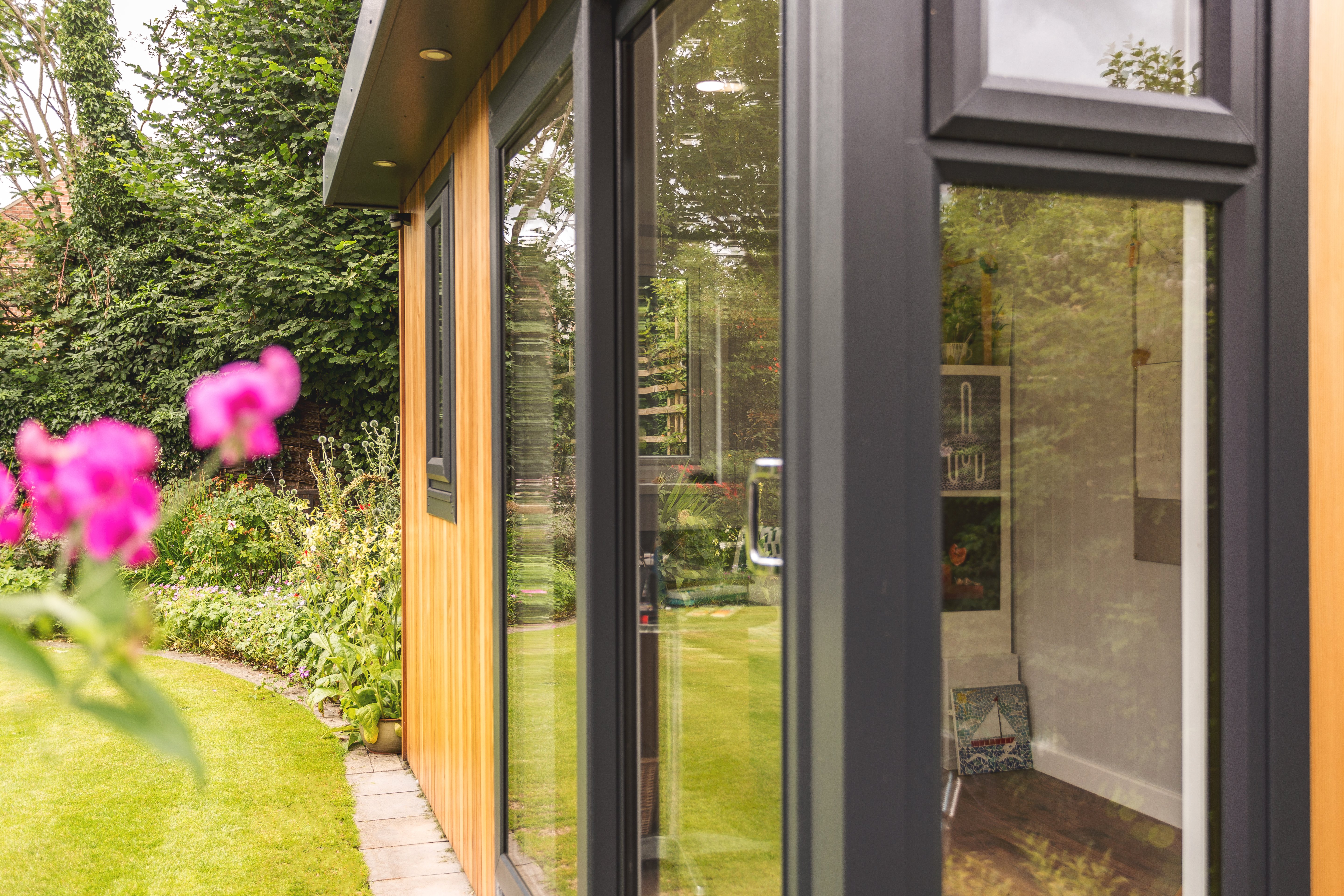 If you would like to see some quality options for garden rooms here in the UK, talk to our team at Cabin Master. We have a wide variety of bespoke options, and use only the best materials.
Our cabins go up in a few days, and once constructed you only have to relax and enjoy your new garden room. If you are still undecided about whether to go for a conservatory or garden room, take a look at our new Ultimate Guide to Garden Rooms. In this free e-book we examine all the costs, benefits and drawbacks of installing a garden room when compared with other options, to help you make an informed choice. Download your copy by clicking here.