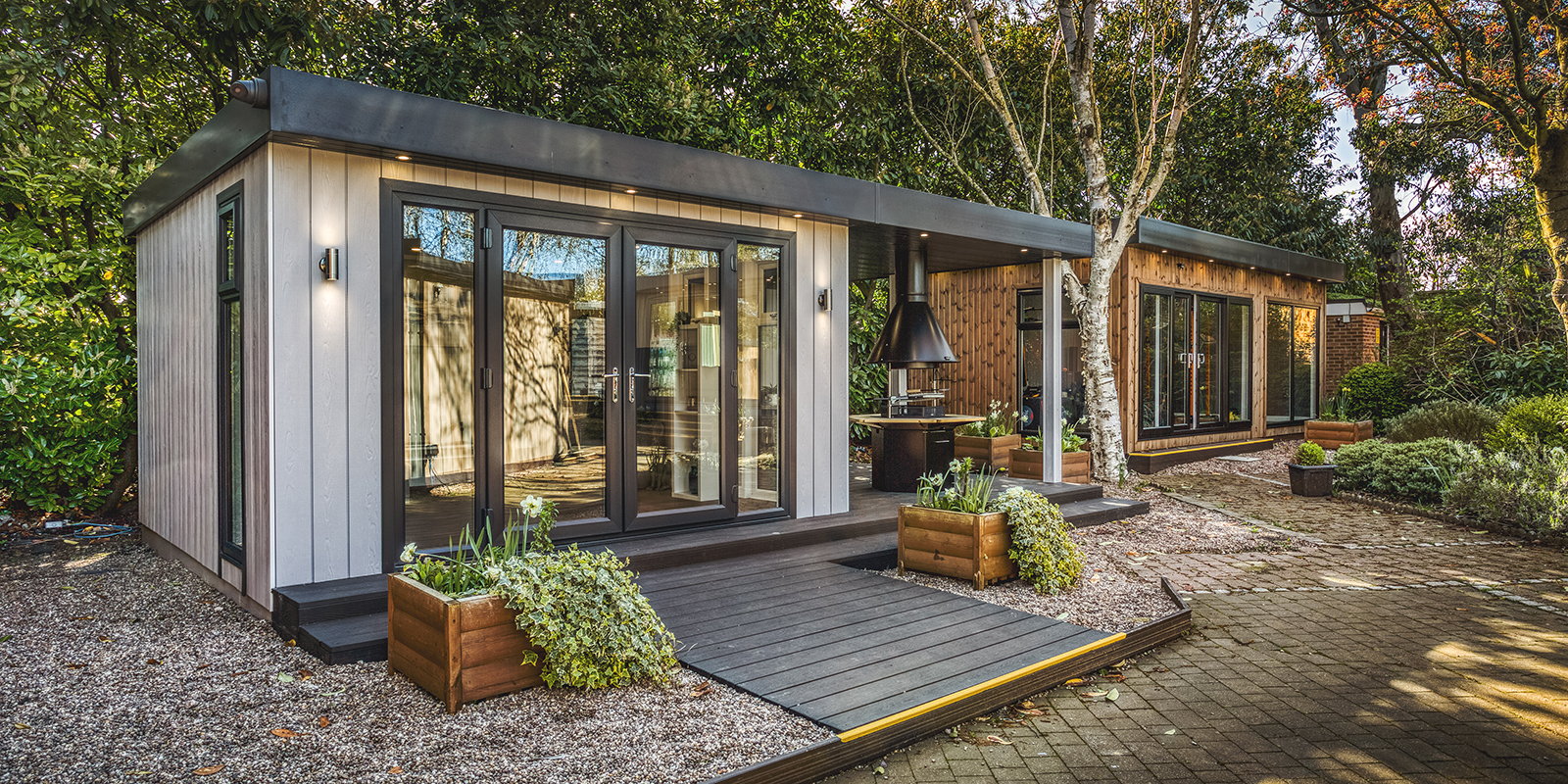 How Long Does it Take to Build a Garden Room? | Cabin Master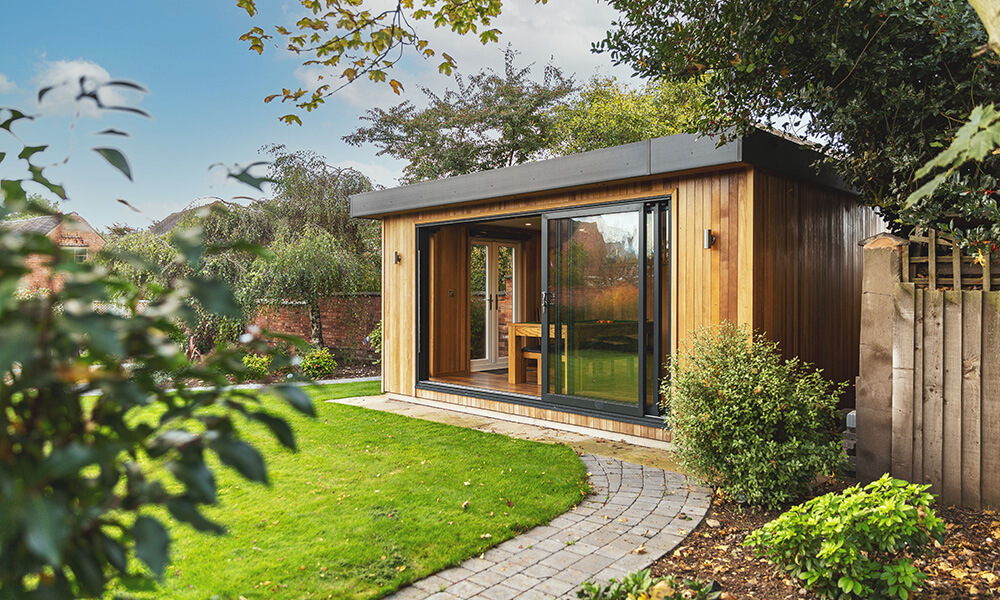 Garden rooms have gained increasing popularity among homeowners as they offer versatile options for various purposes, including gym rooms, home office spaces, garden bars, and more. But how long will it take for your garden room to be built?

Getting a garden room built can take anywhere from 3 days to 8 weeks depending on several factors, such as the complexity of the garden room, whether the room is bespoke or stock, and what garden room builder you use. When you choose a building from us, our end-to-end service covers everything from base/foundations, room build, electrics as well as interior paint and flooring. All in no longer than 5 days, usually!

Let's take a look at the typical building process for one of Cabin Masters garden rooms, the building process can be segmented into four main stages, pre-installation, base build, installation, and the painting stage.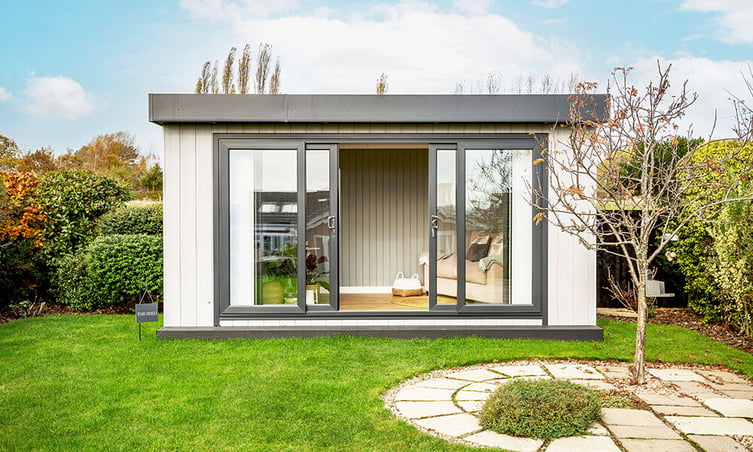 1. Pre-Installation
Before the construction of a garden room can begin, it is essential to assess the site to check it's suitable and ready for the team to begin work on the base. Your sales contact will liaise with you during the whole process, either coming out to your property to survey the site, or requesting a video of the intended site to make sure access, as well as if the site is suitable. The ground should be as flat as you can get it, but our teams are all fully trained in levelling any ground that needs it. All of the materials will be brought directly to you, firstly the base materials for them to install, and the main fitting team will bring everything they need for your insulated garden building on the fitting day, once the base is in situ.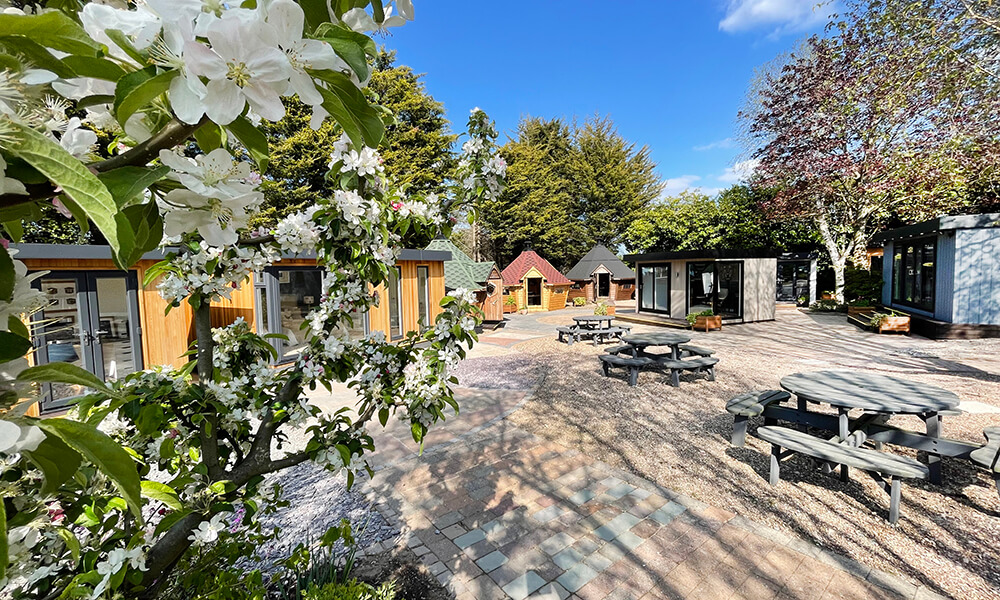 2. Building the Base
Once the pre-installation phase is complete, the process of building the garden rooms base begins. A strong, level foundation is crucial for the longevity and stability of the build. The base construction typically takes 1-2 days, depending on the size of the garden cabin. In some cases, there may be a 1-2 day gap between the base build and installation phase to allow for proper curing and settling of the foundation materials. Once this phase is complete, you're good to go with the build stage!
The installation phase involves assembling the handcrafted panels on-site to form the complete cabin structure. The panels are designed to fit together seamlessly, ensuring a sturdy and well-insulated build. Installation times can vary based on the size, but generally, it takes 1-3 days to complete. Normally the fitting teams consist of 3-4 experienced installers who all work together to assemble the panels & insulate the garden building. The flooring does does once the building is up & our electrician would also be on site during this stage, to complete your wiring and electrics included in the price of your building.
4. Painting
Once the installation is complete, it's time for the finishing touches. Painting your garden room is an essential step, as it not only enhances the outbuilding's aesthetic appeal but also provides protection against the elements. Exterior painting is only necessary on Redwood or Cedar buildings, the zero maintenance Marley Board takes care of itself as it is a composite cladding, needing no ongoing treating or maintenance. Generally, it takes about one day to paint a cabin, though this can vary depending on factors such as weather conditions and the size of the build. The paint is typically applied the day after the build is complete, unless it falls on a weekend or other scheduling conflicts arise.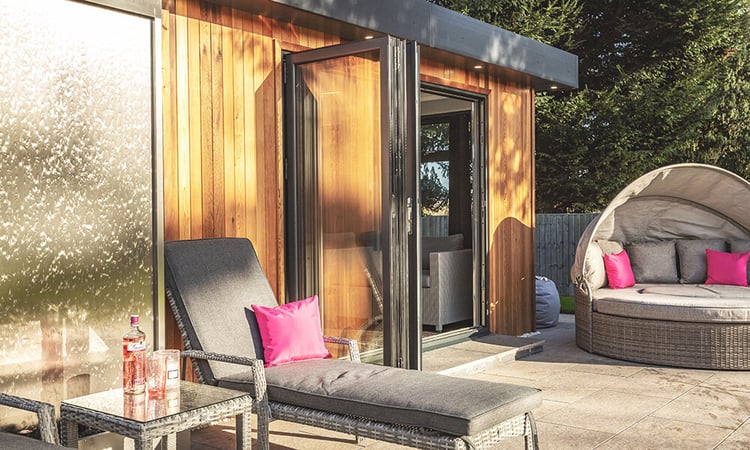 Your new garden room will be ready for you to use as soon as the paint's dry! By choosing a garden builder, such as ourselves, that efficiently manages each stage of the process, you can quickly transform your outdoor space and start reaping the benefits of your new room. Take a look at our case studies to see some of the beautiful builds we've made for clients.
Factors that can Affect the Build Time of your Garden Room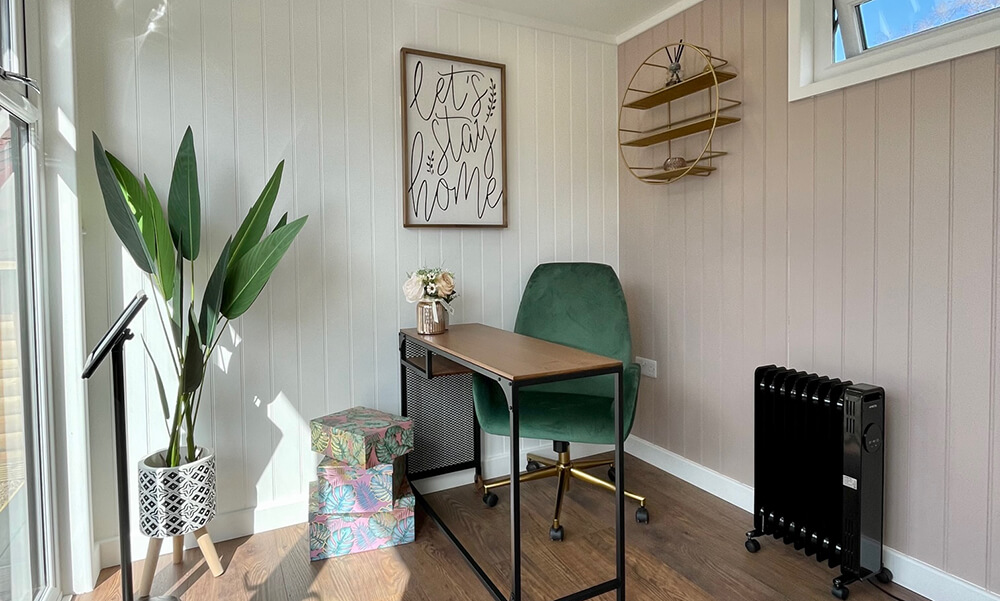 1. Planning Permission
Garden rooms are typically classified as outbuildings, which means that, in most cases, you won't need to obtain planning permission to construct your space. However, there may be specific situations where planning permission is necessary for your garden building. To learn more about these scenarios, read our article on Garden Room Planning Permission: Do You Need It?
If your garden room does require planning permission, this can prolong the building process as you'll need to factor in the time it takes to submit your application, await approval, and possibly make any necessary adjustments to your plans. The duration of this process can vary, but it typically takes around 8-12 weeks for a decision to be made on your application.

Keep in mind that obtaining planning permission is crucial when required, as building without the necessary approvals can result in penalties or even the need to dismantle your cabin.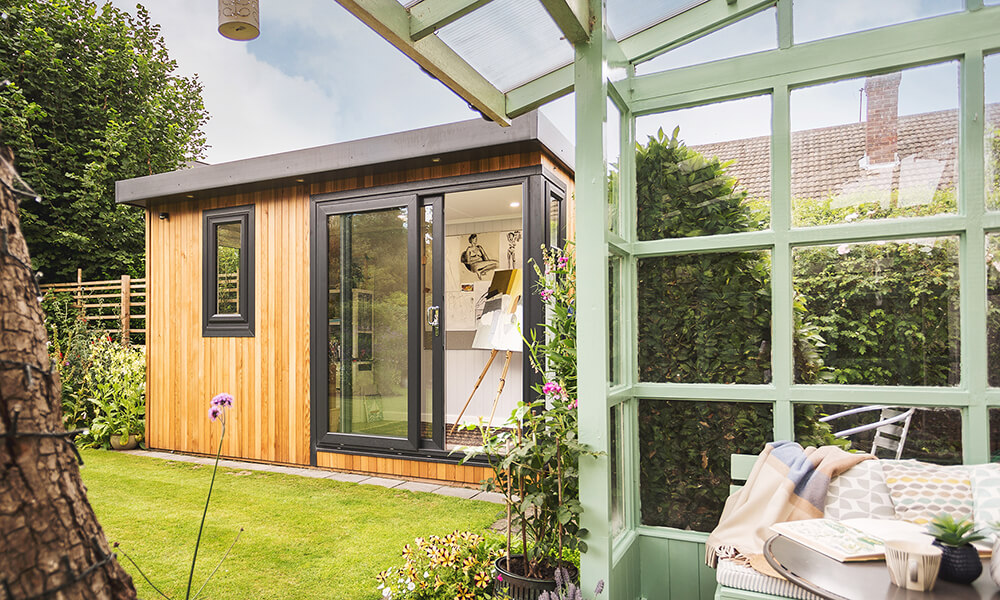 2. Built from Scratch

When a garden cabin is built from scratch on site, rather than being manufactured in panels at a factory and then assembled on site, the building time can be extended. This is due to the additional labour and time required to construct the room piece by piece, as opposed to merely assembling pre-made panels.

Building a garden room from scratch involves measuring, cutting, and assembling all the materials on-site, which can be a more time-consuming and labour-intensive process.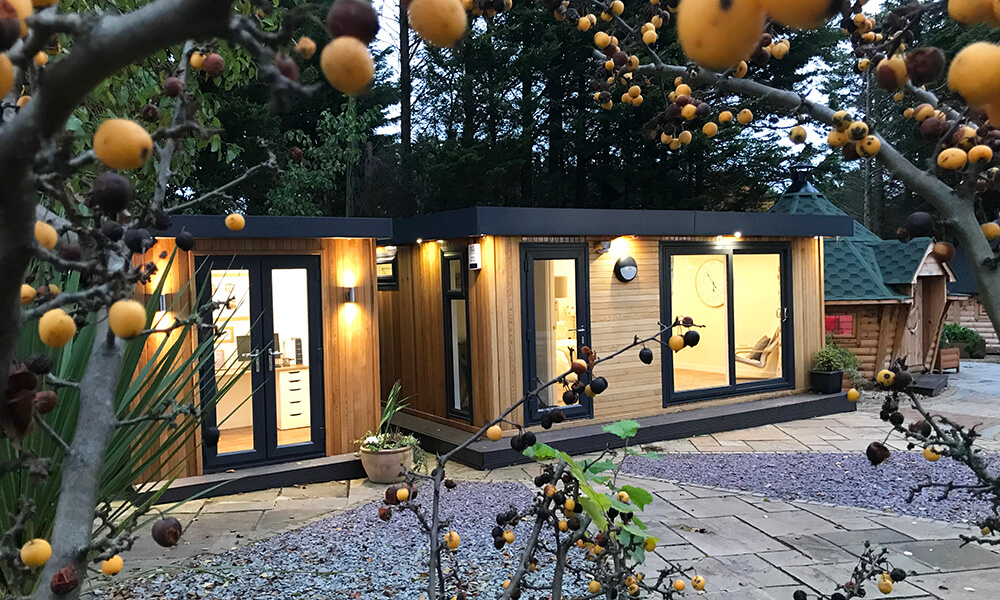 3. Complexity of Room Design
The size and complexity of your garden room design play a significant role in determining the overall build time. Larger cabins with more rooms, intricate features, and custom elements naturally take longer to construct compared to smaller, simpler designs.


For example, a one-room garden office with a simple design will likely have a shorter build time than a multi-room cabin featuring a swim room, or other bespoke elements. The more complex the design, the more time it takes to manufacture the components, assemble them on-site, and complete any finishing touches.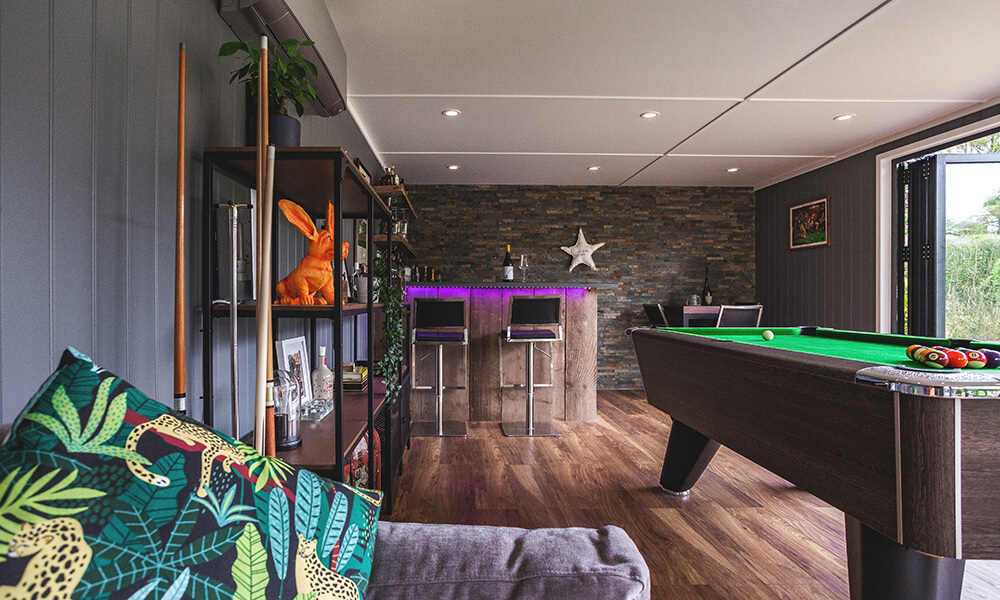 Contact Cabin Master
When you're in search of a reliable and experienced bespoke garden room builder, look no further than Cabin Master. Our expert team is dedicated to helping you create the perfect garden room tailored to your unique needs and preferences. Whether you require a cosy retreat, a functional workspace, or a multipurpose garden room, we've got you covered. Contact us today.