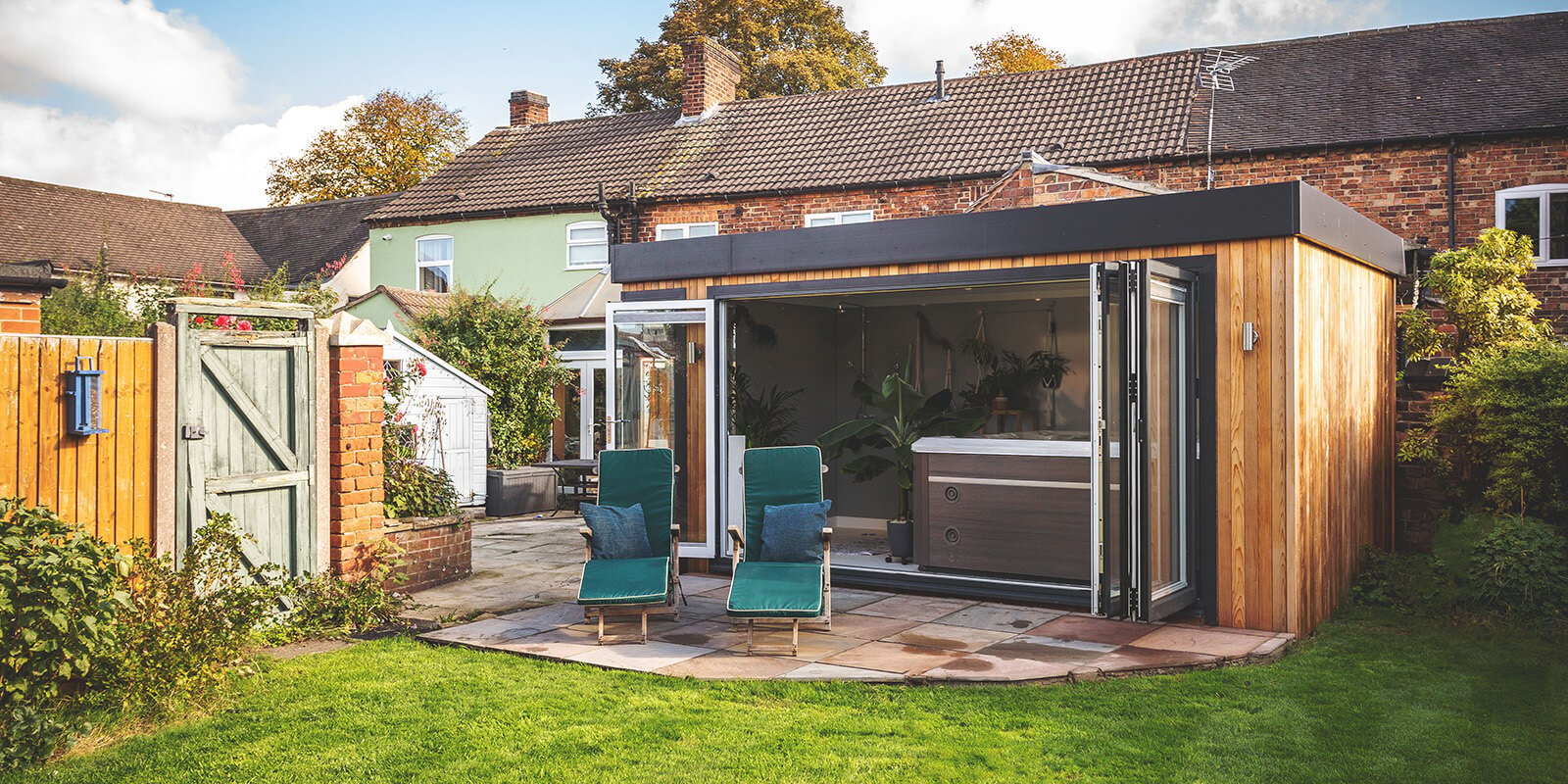 Hot Tub Garden Room: 4 Reasons Everyone Needs One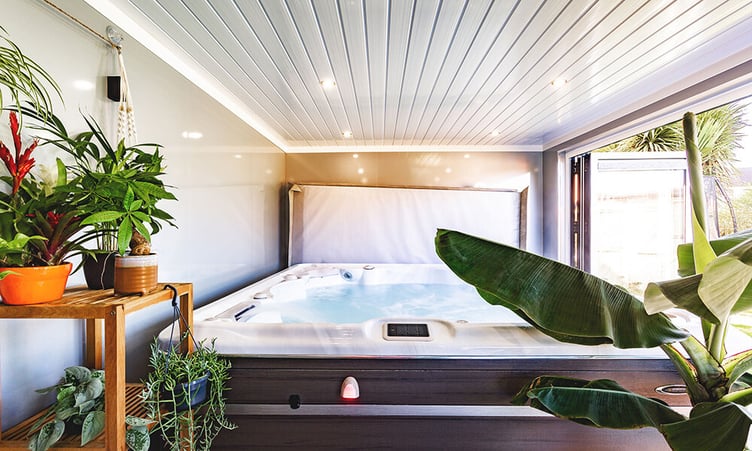 Building a hot tub into your garden room is a decision that you will be thankful for. There are many reasons to add a hot tub to your life, and having easy access to the relaxation it provides will give you a whole new view of your garden.
There are different types of hot tub to choose from, and you are sure to find one that is perfect for your needs. You have a lot of options for integrating a hot tub into your garden room, so let's take a look at some of the benefits that a hot tub offers you.

1) Relaxing Space
When we ask our customers what they love about their hot tubs, the relaxation it offers is a very common response. By adding a hot tub to your garden room, you will be creating an entirely new way to use your garden. A garden room gives you a way to spend more time outside of your house, and with the ability to soak in a wonderful bath of soothing water, you may never want to leave your garden room again.
Adding some leafy plants to your hot tub garden room will make the middle of winter feel like a tropical vacation. Having a space that you can warm up in will help you stay happy when the drab, grey seasons come. You can use lighting to make your space even more enjoyable, and once you begin to use your hot tub regularly there will be no going back.


2) Year-Round Enjoyment
Unlike many of the cheaper options that are out there, a Cabin Master garden room is fully insulated. This means that when the temperature falls outside, your hot tub garden room will still be nice and warm. You can add whatever kind of heating system you want, so that when you jump into your hot tub your comfort will be guaranteed.
Building a hot tub into a larger custom garden house will give you a place to keep your health up during the cooler months. Many people suffer the ill effects of cold, damp air, or Seasonal Affective Disorder (SAD) and having a garden room that is nice and warm can be a benefit. The hot tub will let you soak for as long as you like, and warm your body to the core. This can have positive effects on your overall heath, and should you catch a cold you will be thankful that you have a hot tub to use while you recover.

3) Fun & Functional
Most people aren't taking full advantage of their property, and once a garden room is built they see what they have been missing. A garden room is a fantastic way to get a lot more out of your property, and a hot tub will make it even better. People find that once they have the option to run to the back garden for a warm dip, they can't imagine life without it!
You can use bi-fold doors for your garden room to create a wonderful open space for summer time. When winter comes, the doors will let you admire your gardens from the comfort of a hot tub. There really isn't a downside to adding a hot tub to your garden room, and you are sure to get a lot of enjoyment from it.

4) Great For Friends & Family
It is hard to overestimate the enjoyment that a hot tub will add to your life, and being able to share it with guests makes it so much more fun. In the summer you can chill out in the hot tub after a summer BBQ, and in the winter you can all have fun in your bathing suits. The weather outside won't matter much, and no matter the season your Cabin Master garden room will be popular retreat for friends and family alike.
Our customers love the added space that their garden room provides, and people often feel more at ease when they are not in their direct living space. Being able to entertain in your garden adds a lot of capability to your property, and a hot tub gives you a great way to spend time with loved ones.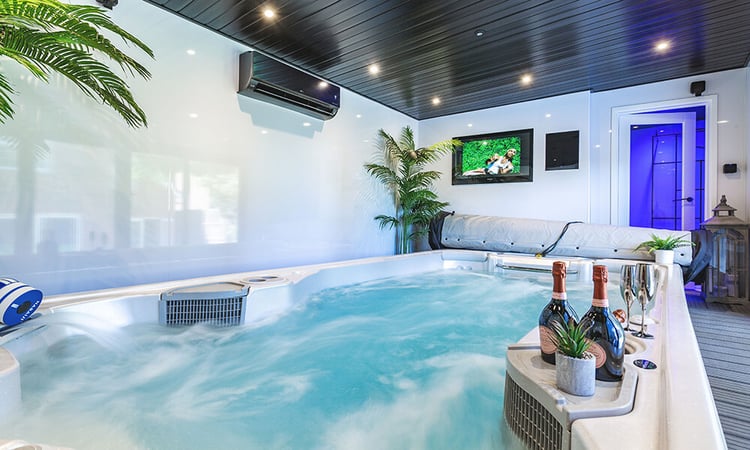 Cabin Master Makes It Perfect
If you have been thinking about adding a hot tub to your garden room plans, let us know. At Cabin Master we have lots of experience when it comes to crafting custom spaces, and we want you to have a garden room that will last for many years to come. We use building materials that are of the highest quality, and our construction team will set up your base, garden room and utilities to the highest standard.
We would love to show you want we can do for you, and we are just a phone call away. Our garden rooms can be built to almost any specification, with care and pride taken at every step. Please have a look at our website for more information about us, and just give us a call if you have any questions.
Get a flavour for what can be achieved in a garden room by downloading our Ultimate Guide To Garden Rooms. Home gym? Garden office? Hot tub? Art and hobby room? Find your perfect garden space with a Cabin Master garden room.