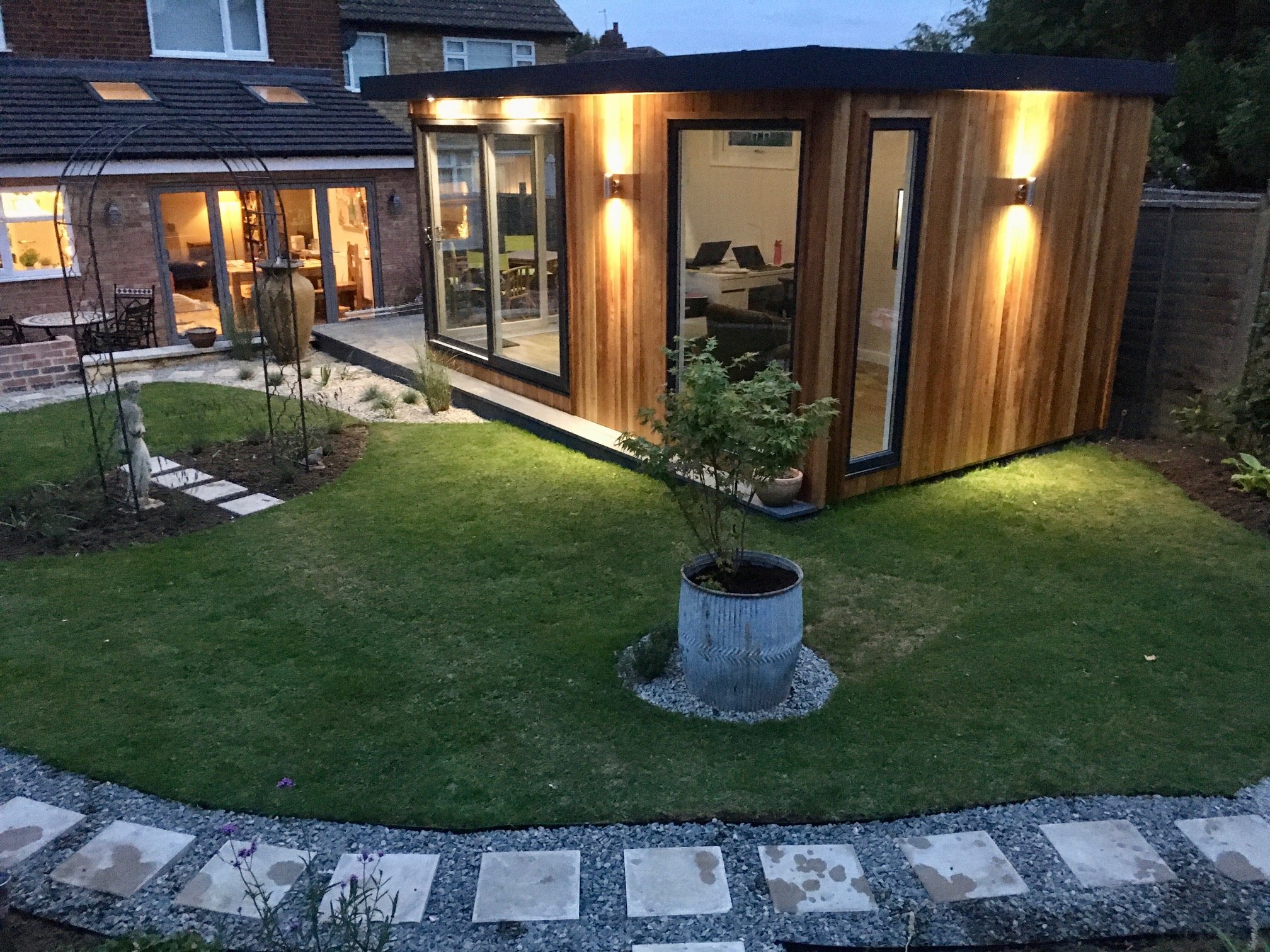 Arctic Cabins Announce Transition to Employee Ownership Trust
Arctic Cabins & Cabin Master are proud to announce our transition to an Employee Ownership Trust.
After over twenty years of providing homes, businesses, and national parks with bespoke Scandinavian-inspired garden rooms & BBQ Cabins, Arctic Cabins & Cabin Master have worked in partnership with UK law firm, Geldards, to successfully transition to an Employee Ownership Trust as owner Gareth Parknison plans his exit from the long-running company.
As a family run business, Arctic Cabins has worked tirelessly for twenty years to create innovative and sustainable cabins that have captivated customers across the UK, thanks to our dedicated and hard working team of experts. As the demand for wooden cabins & garden rooms increased following the COVID-19 pandemic, which saw UK home owners look for new ways to entertain, relax, and work in a dedicated office space at-home, the demand for Arctic Cabins' & Cabin Master's products reached an all-time high.
Protecting the hard-won business legacy built up by a dedicated workforce over the decades was a primary consideration for owner Gareth Parkinson when planning for his exit from the business. Keen to secure the future of the company, protect staff jobs and retain highly skilled employees, a transition to an Employee Ownership Trust was the right solution for both companies. .
An Employee Ownership Trust hands ownership of the business to employees, rather than a sale on the open market, and trustees are appointed to 'look after' shares in the business on behalf of the employees.
The rise in popularity of Employee Ownership Trusts has grown enormously over the past two years, with business owners becoming aware of the benefits that EOTS can offer. They prove to be an effective model to realise a succession plan for business owners, which puts employees at the heart of the decision.
When considering a succession plan for himself, Gareth Parkinson wished to provide true value to the people that had worked hard to get the business to where it is today, and so an EOT was the best solution to reward the hard work of such a dedicated staff force.
Gareth Parkinson, Owner and MD, Arctic Cabins commented:
"It has always been a dream of mine to create a business that not only provides for my own family, but provides for the families of all that worked hard to get the businesses where they are today. When we first considered employee ownership for the business we needed some guidance on whether it would be the right fit for the business. Geldards supported us every step of the way, from considering our options in the first instance, to supporting our employees on the journey to becoming employee owned. The whole transition went very smoothly and we would like to thank Andrew and the whole team at Geldards for their invaluable support as we start this new chapter".
Speaking of his involvement with Arctic Cabin's transition to an EOT, Andrew Evans of Geldards law firm commented:
"It was great to be instructed by Gareth and the team at Arctic Cabins as long-time clients of the firm, and take them through the challenges of a transition to employee ownership. The positive feedback from the initial presentation to all the staff and the enthusiasm of the employee trustees emphasised the suitability of Arctic Cabins for employee ownership. I look forward to continuing to work with Arctic Cabins in the future."
Speaking on behalf of Arctic Cabins & Cabin Master, Victoria Parkinson, Head of Marketing & Trustee Director for Cabin Master says:
"It has been great to be so involved with the EOT Transition. After working for the company for many years now, and seeing it grow in size and go from strength to strength, it's nice to know those who have put their heart and soul into the business will benefit even more over the years to come."
Arctic Cabins & Cabin Master would like to thank our valued team members for their continued dedication towards craftsmanship, professionalism, and providing truly quality products to a consistently satisfied customer base. We look forward to entering this exciting new chapter for Arctic Cabins.