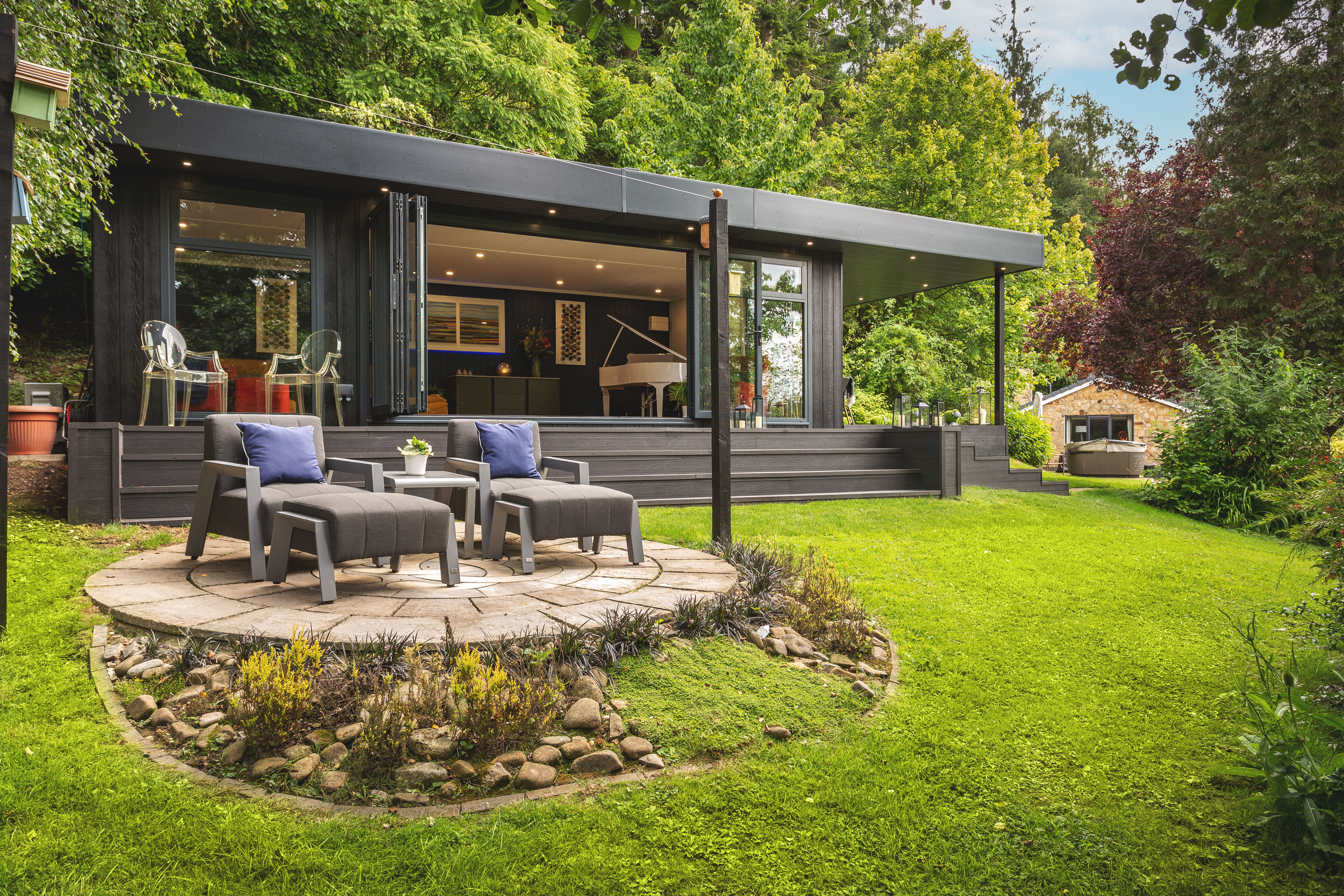 7 Popular Ways To Use A Garden Room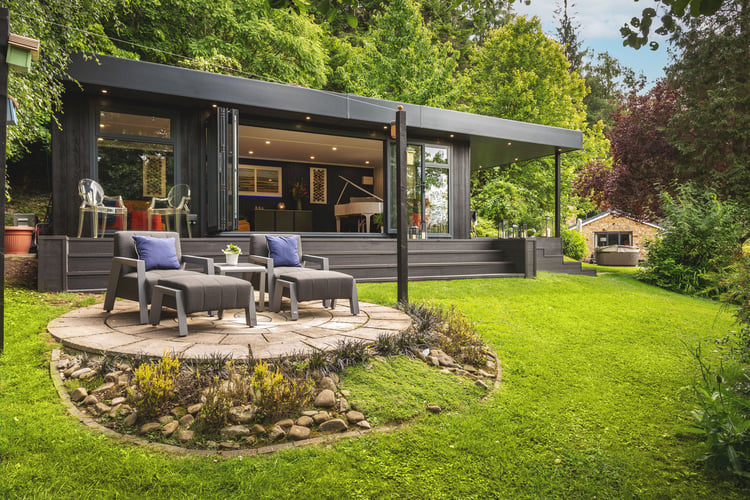 It's not unusual these days to walk past the back gardens of a row of city townhouses and find a handful of garden rooms in any given street. By far the majority of households use a garden room as a home office. That's because it's a space where you can simply switch into work mode and where all your work-related paraphernalia can sit (rather than on the dining room table where it's likely to go amiss).
Probably the second most popular use for an extra room for the home, is some type of arts related space - whether that's as a photography studio, a seamstresses room or a painter's go-to design space.
But here's another 7 fab ways to use that precious space in your back garden:
1) Home Gym
If you like to keep in great shape but lead a busy life, then making time to go to the local gym can be tricky! So why not join the masses who have a dedicated gym space at home. Garden gyms and yoga studios are growing in popularity, and with good reason. Home gyms also allow for a healthy lifestyle to be achieved from the comfort of your own home. People want to have more usable space on their property; to take advantage of outdoor areas that would otherwise be unusable. Invest in a treadmill, exercise bike, rowing machine and a few weights and you can say goodbye to expensive monthly gym memberships for the next decade or so, as well as the having to queue to use a particularly popular exercise machine. And, because your garden room is so handy to access, you're likely to exercise more too.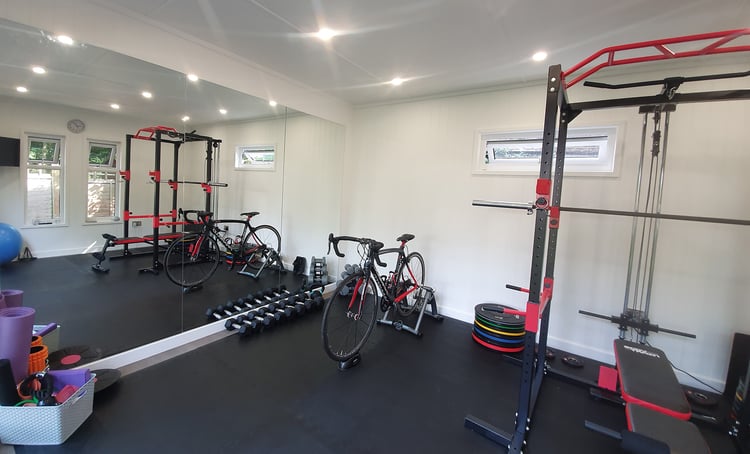 2) Kid's Playroom
Put all the kids favourite toys in the garden room, fit it with a easy to replace carpet tiles for juice spills and fit shelving that's at kiddie height. You'll be able to keep an eye on them via the large windows and by fitting a speaker monitor. That way you'll be able to prevent any fights getting out of hand. Outgrowing a home, but being unable to move or extend the house, is a common problem in the UK. With small bedrooms, your children inevitably end up sprawling their toys along the living room floor. You then spend each evening picking up all of the bits and clearing away the extensive mess.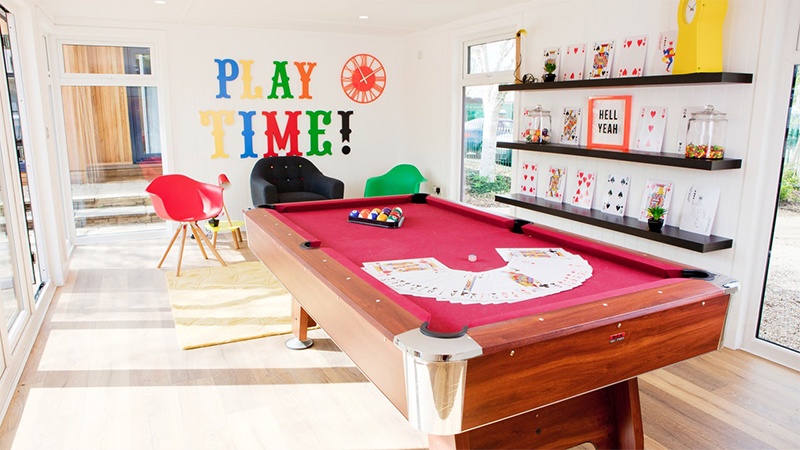 3) Pilates Studio
Create a light and airy studio to enjoy your daily yoga or pilates, or even a place to run your own wellbeing business from. You can also incorporate a veranda or decking area so that classes can be conducted outside as the weather permits. Who doesn't like the calming yet energising after effects of a Pilates class? Well, now you can have that every day if you like by turning a garden room into your very own Pilates work-out studio. It'll be calming, spacious and can be fitted with large mirrors to check your posture too.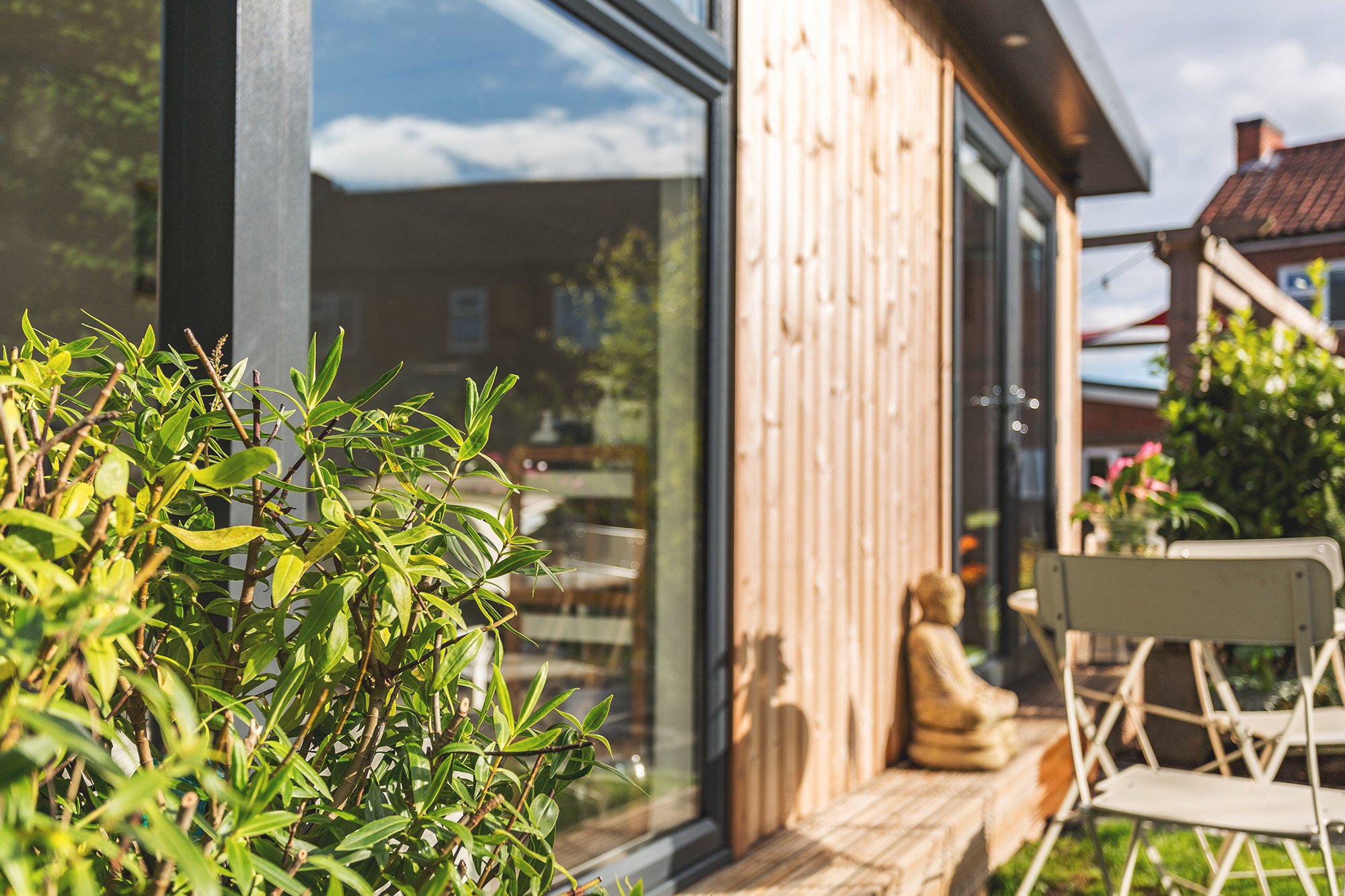 4) 'She' Shed
As long as man caves (ugh) are going to continue to be a thing, it's only fair that the women of the world also get their own special spaces. No matter your feelings on the term itself (or whether you'd prefer something for a more specific purpose), let's face it: We all want a little space to call our own. Whether it's a creative escape or a cozy cottage, these she sheds prove that you don't need a lot of space to have a seriously stellar backyard getaway. No boys allowed! Here at Cabin Master we've been asked to build a number of She Sheds in recent years – mostly as a get-together venue for when female friends come round and they don't want to be listened in on!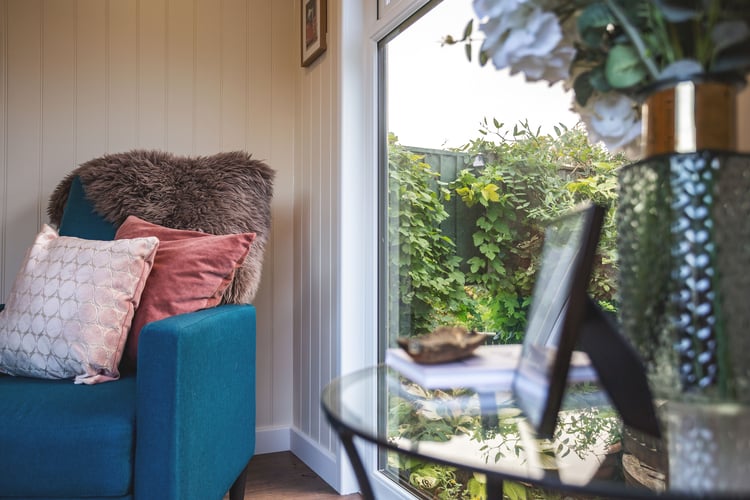 5) Teenage Den
Teens need space too. The versatility of our garden rooms means that our spaces can be used for many different purposes, including teen dens. Yes, you love them – but they don't have make a lot of noise and mess. Solve both problems in one go by giving your adolescent and teenage kids a room of their own where they can play movies and noisy electric games to their heart's content.
A teen den gives your kids the space they crave but allows you to still maintain a discreet, watchful eye on them. Rest easy knowing that they're enjoying themselves at the bottom of the garden in their own space.
A teen den can also be used in a multifunctional way with the addition of study space for when they need to get their heads down, as well as a place to bring friends and let loose. Whatever size or design you're after, we have a range to suit you and your teen.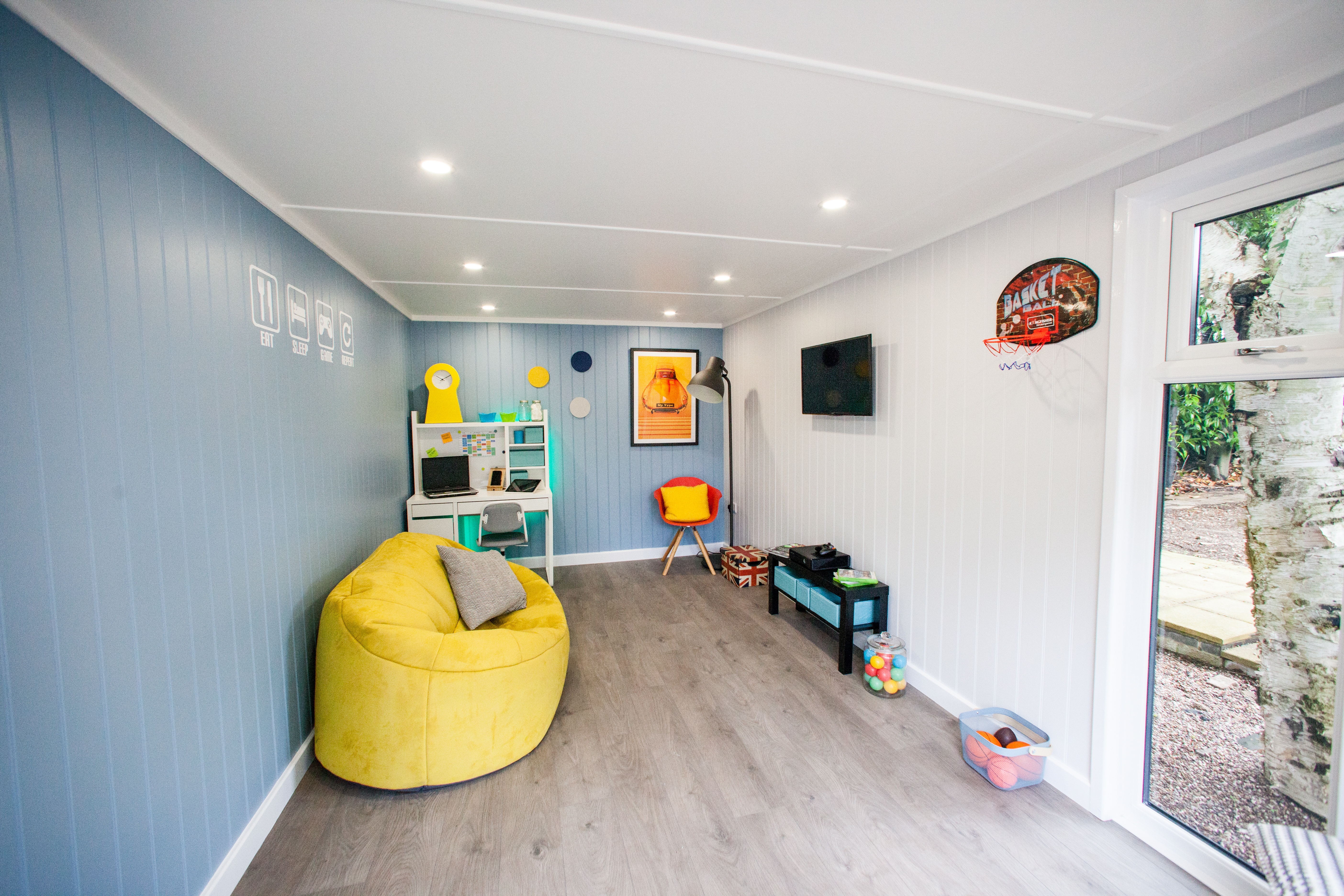 6) Spa
Life's so busy these days, so creating an area of calm within your home is a great way to provide some welcome relief from the stresses of everyday life, all in the comfort of your own home...well, your garden! A luxury home spa can recreate the wellness space offered in hotels or spa studios, with the advantage of being designed and built according to your desires and requirements. Besides, you won't have to share with anyone else if you don't want to.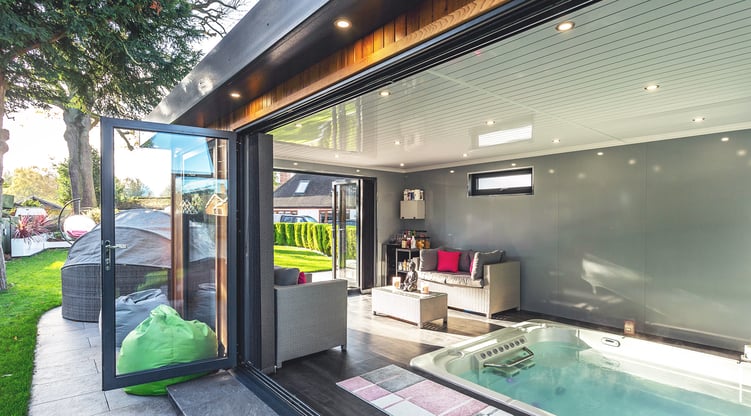 7) Home Library
No home library? No problem. Not all of us are blessed with a dedicated room to house our ever-growing book collection, but what if you were able to use the spare space in your garden to create a dedicated area for just you & your books? Here at Cabin Master we can help make that dream a reality! Our insulated garden rooms make the perfect space to settle in, relax & get stuck into your favourite book...all year round.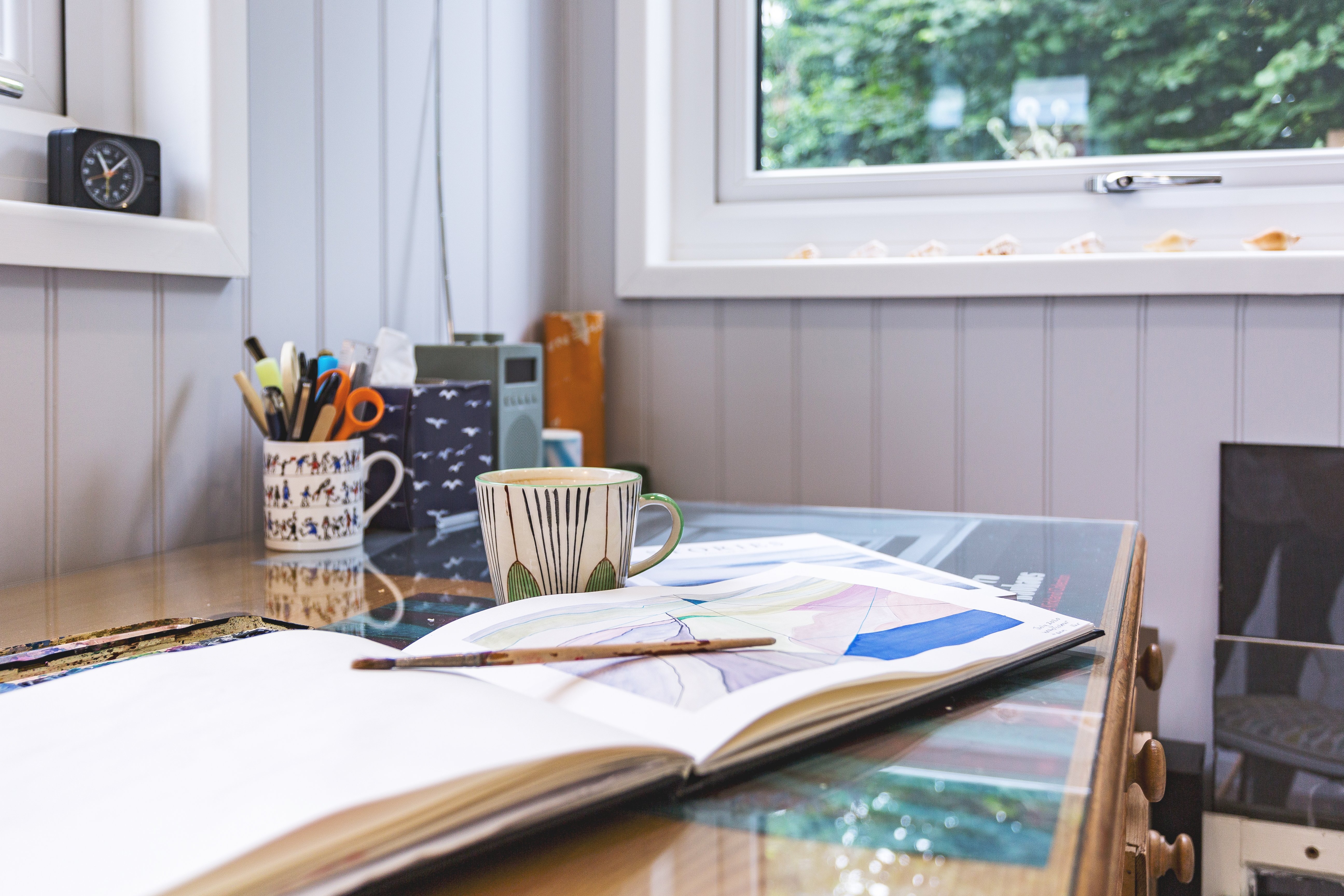 Discover Your Own Perfect Garden Room
So tell us, what would you do with a garden room? If you feel like you could definitely do with one in your – or your family's life – then do get in touch for a free consultation with us here at Cabin Master. You'll be very glad you did!