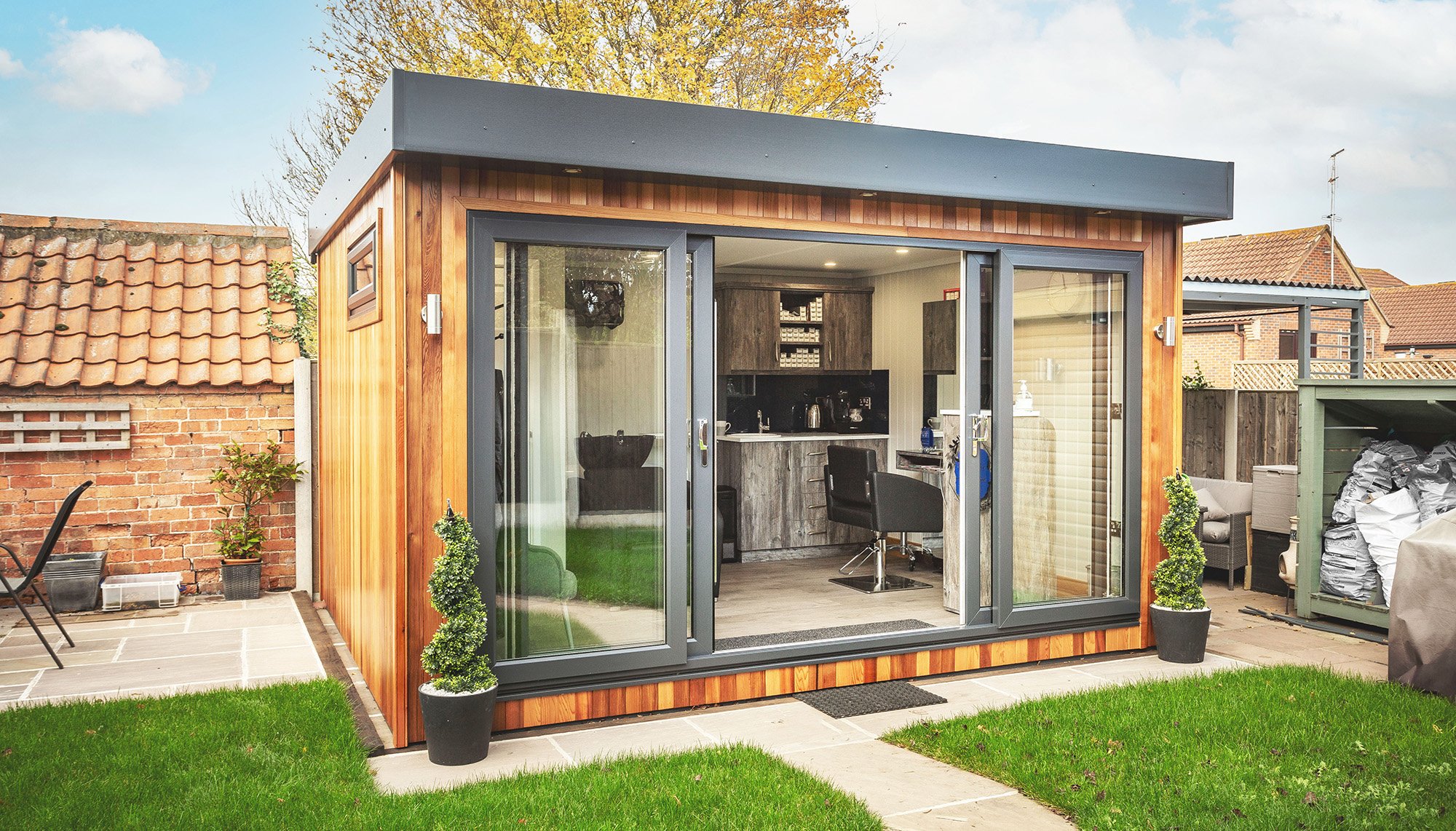 Worried About Staying Cosy In Your Garden Room?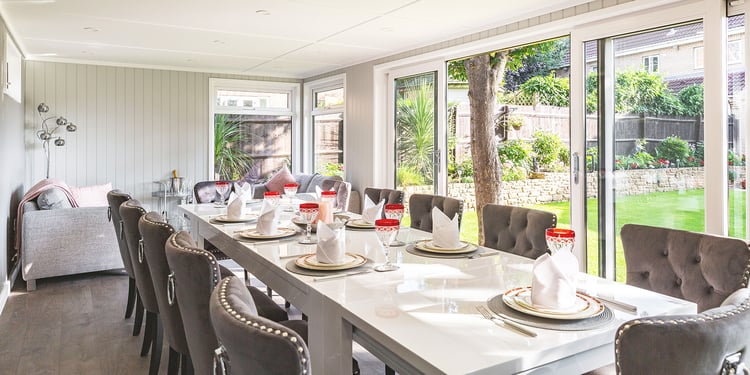 As we get older it becomes increasingly harder for our bodies to adapt to the colder weather. We become more susceptible to colds, heart problems and may have health-related problems due to arthritis. It's vital that we keep ourselves warm to stay healthy. However, with rising energy costs it is becoming increasingly difficult for people to keep their homes warm and cosy in the winter months.

One good piece of news is that if you choose to have a garden room, then it will stay warm all year round, even in the depths of winter. Below we explore the history of the wood cabin and how the modern garden room stays warm.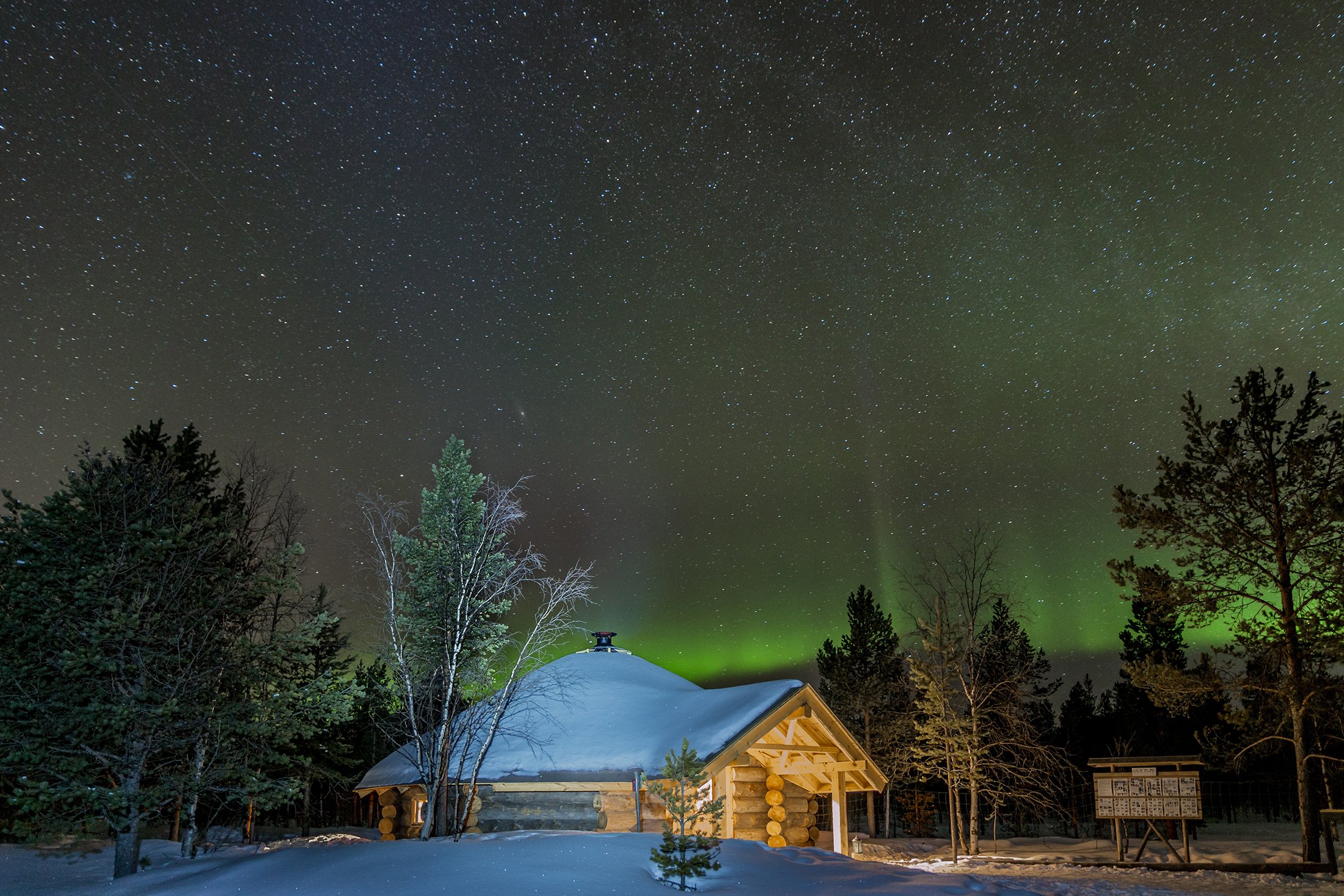 The History Of Wooden Cabins
The wooden cabin dates back centuries to when they were used in medieval Europe. They were easy to build, wood was plentiful, and they stayed warm. In northern Europe when the winters were exceptionally cold, the log cabin provided protection from the freezing ice and snow. Today's cabin rooms take inspiration from how these homes were built. Did you know, our story began in the '90s when our founder Gareth visited his Finnish wife Virpi's family and home, and was immediately struck by the beauty of the landscape – but perhaps even more than this, the Grillkota BBQ huts that were dotted throughout the countryside really caught his imagination. And so Arctic Cabins was born
A Cabin Room Remains Warm And Cosy Throughout The Year
So, how does a cabin room stay warm, even in the depths of winter? The common misconception is that cabin rooms are cold, drafty, and only used for half the year. But, this is not true. Today's garden rooms are warm and suitable for people to live, work and even sleep in. At Cabin Master, we're committed to providing a turn-key solution for your garden room project; not only do we manufacture your building in our dedicated, purpose-built factory in the UK (Derbyshire to be precise!), but also provide a full installation service as standard.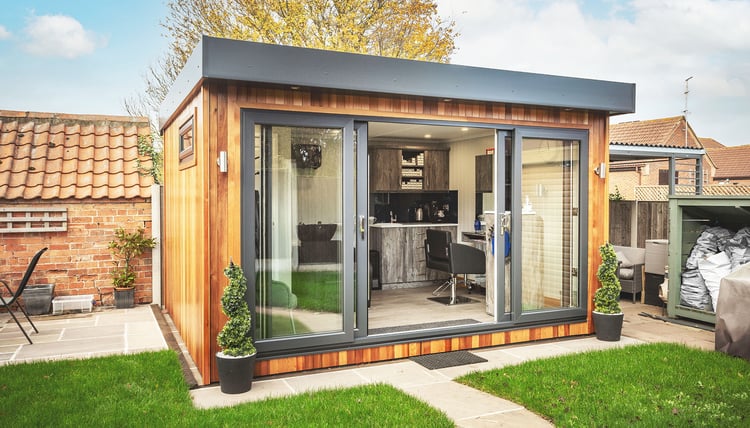 The Base And Walls
Modern-day garden rooms have an insulated base that helps to prevent damp. Walls are usually constructed from cedar, redwood or a composite panel such Marley Board, which requires absolutely no maintenance ongoing. All these cladding options have great insulating properties, as well as being weather resistant & hardy. We employ all our own fitters, all of whom are professionally trained by us. This way we can ensure the highest standards are maintained at every stage of the process.
They Are Well Insulated
Walls are insulated to ensure that the garden room is kept warm in the winter and then cool in the summer. Wallboards are also used on inner walls to help with insulation. The walls are constructed from structural C16 timber and are fully insulated with Kingspan insulation boards (or similar). The interior walls are lined with FSC Neatmatch Moisture Resistant MDF interior wall board ready for us to decorate.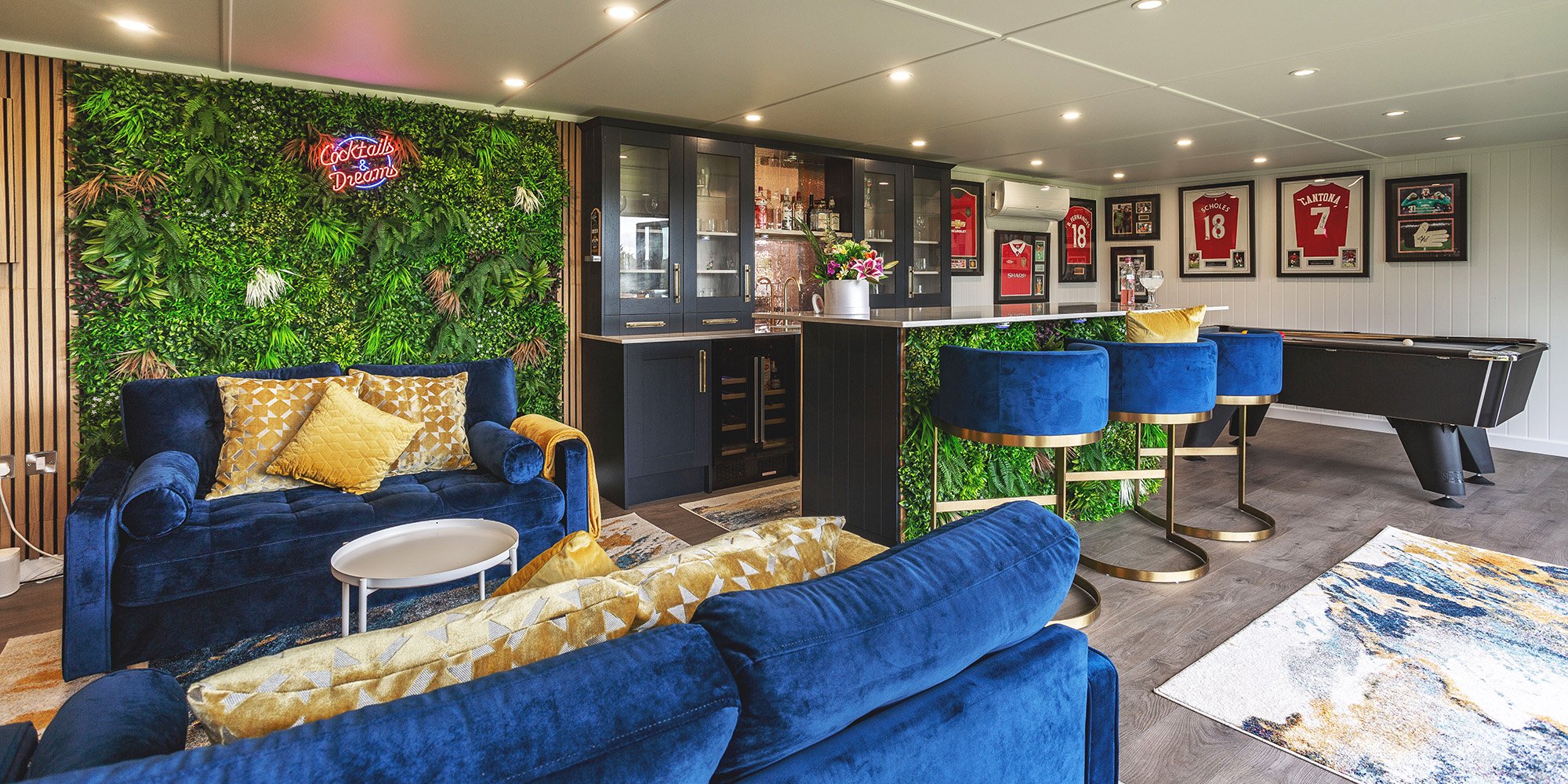 Windows And Doors
Today's garden rooms are fitted with well-sealed UPVC windows and doors. This helps to prevent any unwanted drafts while keeping heat inside the room. Not only that, Firestone EPDM single piece rubber roof covering complete with purpose made verges and gutter trims.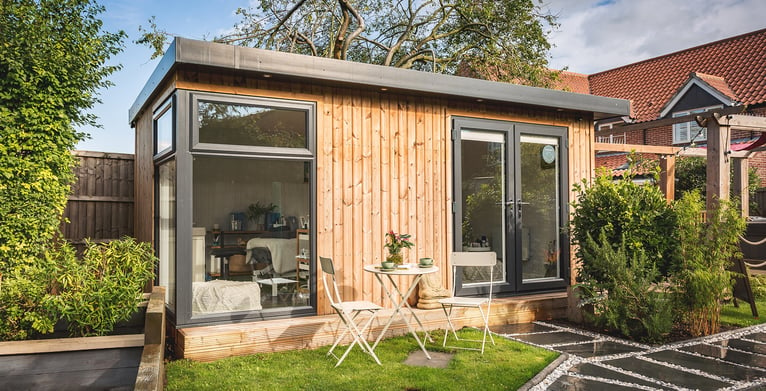 Fully Heated
The best type of heating for your garden room is an air-conditioning unit which doubles as a heating unit in the winter! This way you are fully covered for comfort all year round and it is very economical.
Why not get in touch today or come and see the buildings for yourself at our comprehensive show site in Nottingham and start planning your very own garden room.