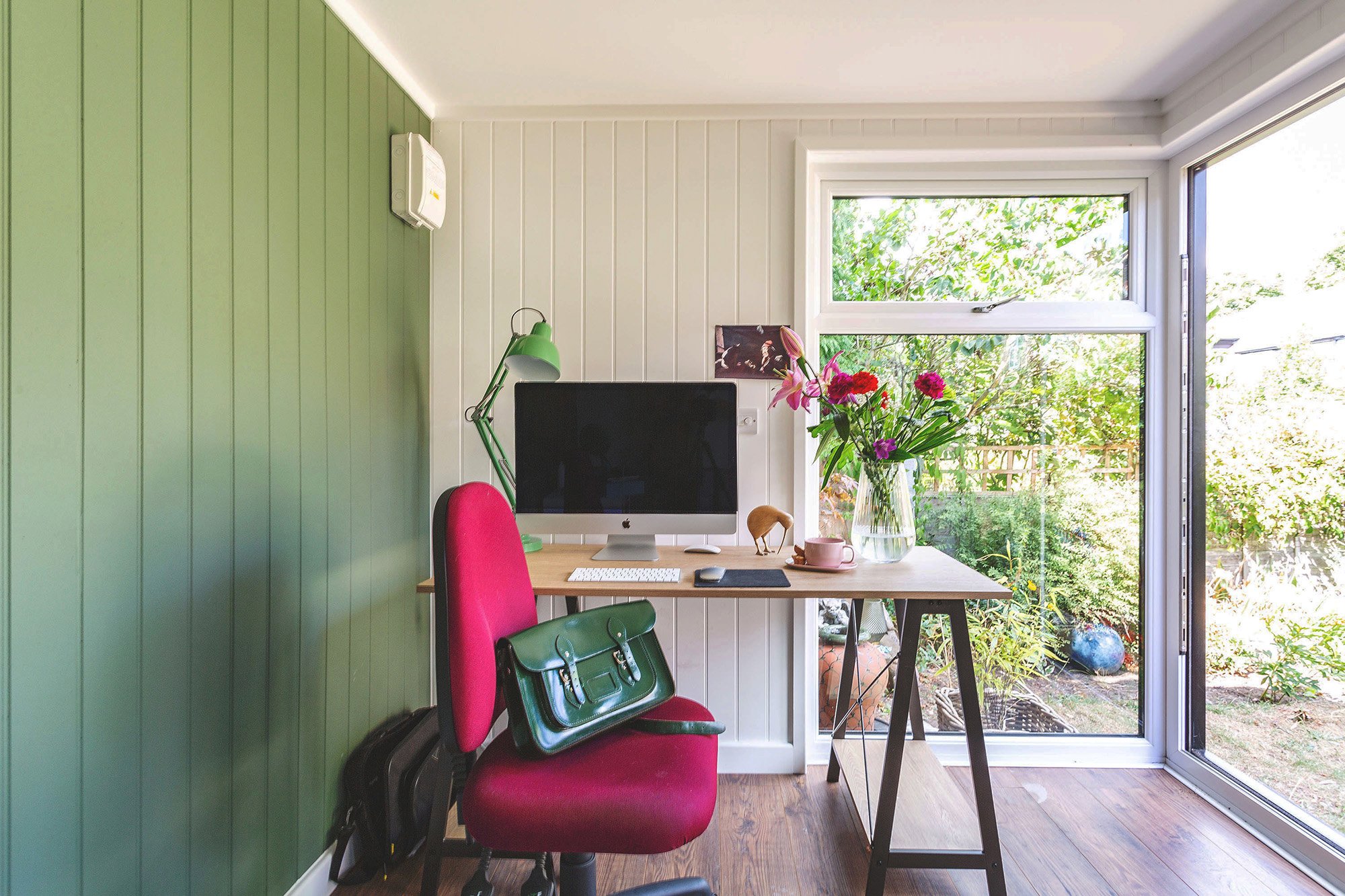 The Perfect Home Studio for Yoga, Music, Art or Photography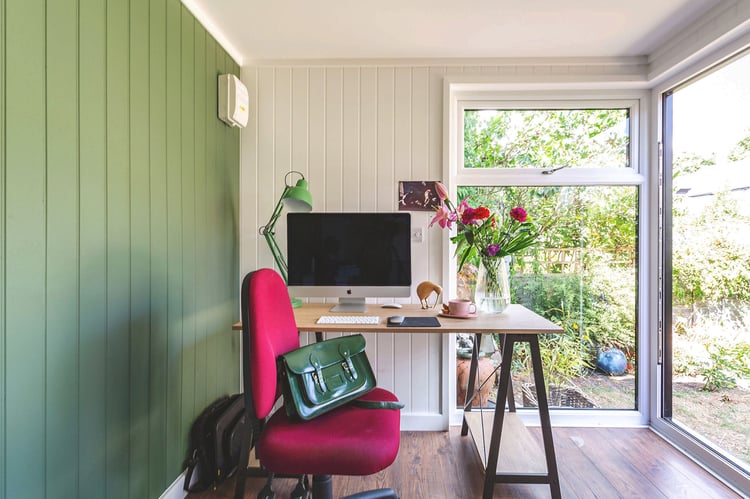 If you're planning on hiring a commercial studio, you should consider a garden room studio from Cabin Master. A garden room studio provides flexible space to fit your work around your home life, while still offering a degree of separation from the primary home.
Our studios can be built and installed on your property, creating the ideal working environment to showcase your business and skills. At Cabin Master, we specialise in creating studios for the following clients:
Artists and Artisans - Our light filled studios are perfect for your creations. Your studio can incorporate spotlighting and shelving to showcase your work.
Photographers – Create a comfortable, warm environment for your clients, with lighting you can control, space to hang backdrops and a choice of easy clean floor coverings.
Fitness Professionals – Whether you need a yoga garden studio, dance garden studio or garden gym, we can design and build a fresh space for any health and fitness activity. Our fitness garden studios can incorporate hardwearing flooring, showering and toilet facilities, and fitness equipment. Whatever you need, we'll help you achieve it.
Musicians – Our fully wired, soundproof garden music studios create the perfect space for writing and recording. Whether you are a professional musician, music teacher, or simply love to play music, we can design a studio around your needs.

Financial Savings
Garden room studios are a cost-effective alternative to hiring a studio, saving you money on rent and rates. A studio will also increase the value and appeal of your property and could also offer tax benefits for your business. With our interest free finance plans, payable over 12 or 24 months, your garden studio could swiftly pay for itself.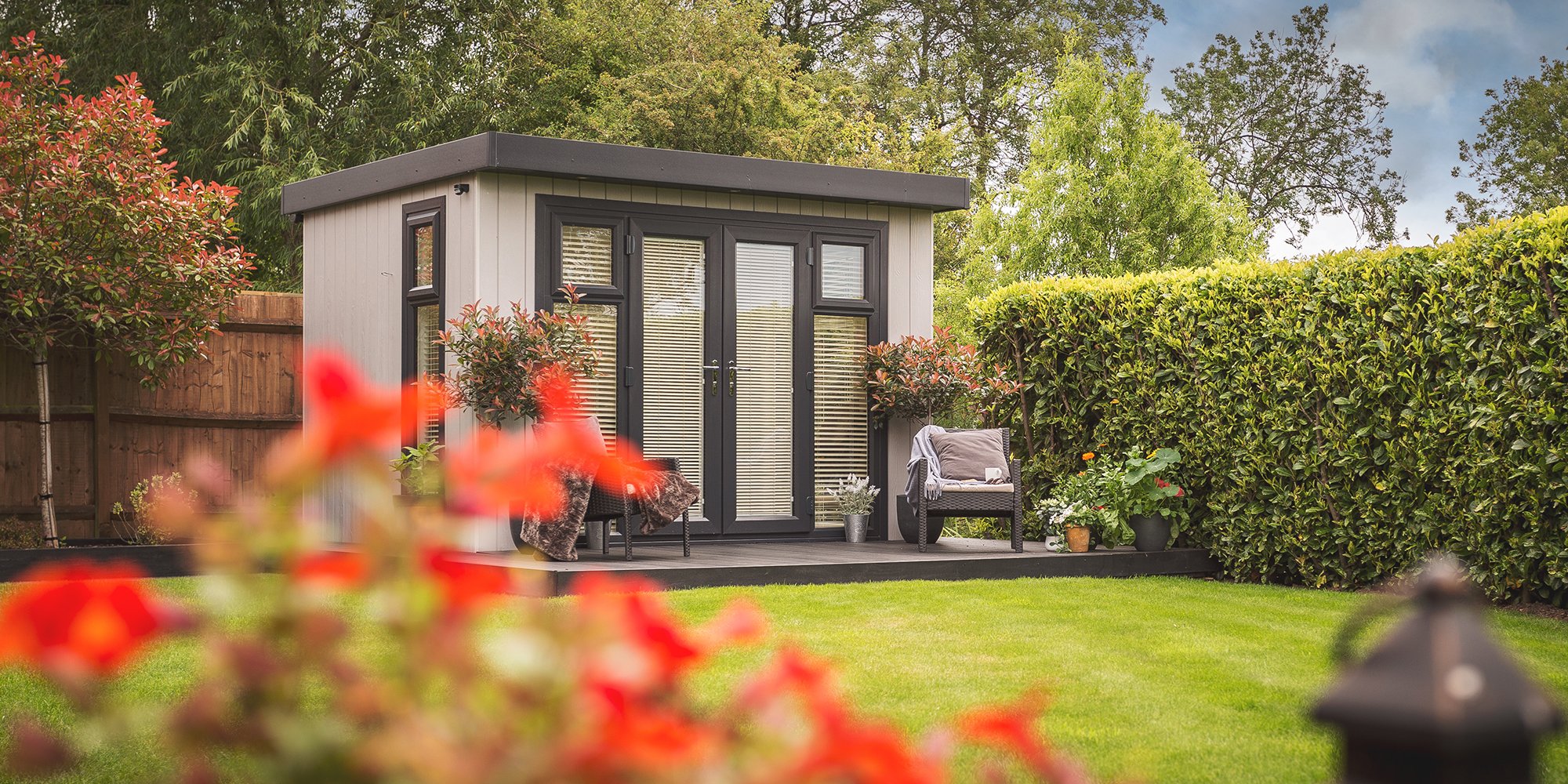 Handcrafted Garden Studios For Your Business
Our studios are built to your exact requirement, handcrafted from the finest materials for a solid build, with a ten-year guarantee. Your garden room studio can be fully insulated and equipped with high security doors, glazing, plumbing, heating and power; to provide a fully contained professional environment for you and your clients.
For further information about the benefits of a Cabin Master garden studio, download The Ultimate Guide To Garden Rooms, or talk to one of our design specialists by calling us on 0115 932 8888.