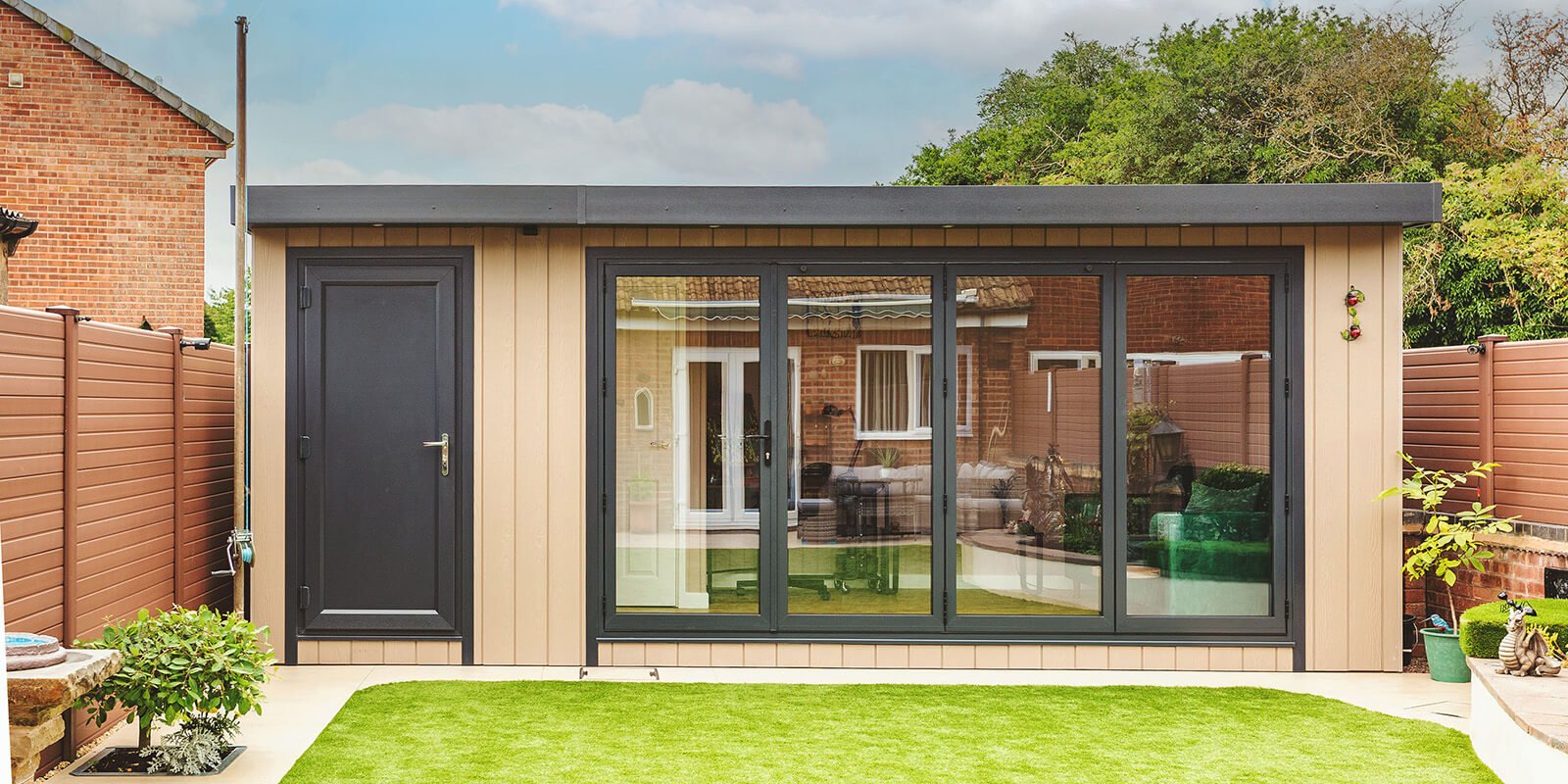 Why Living The Dream With A Luxury Garden Room Is A Smart Investment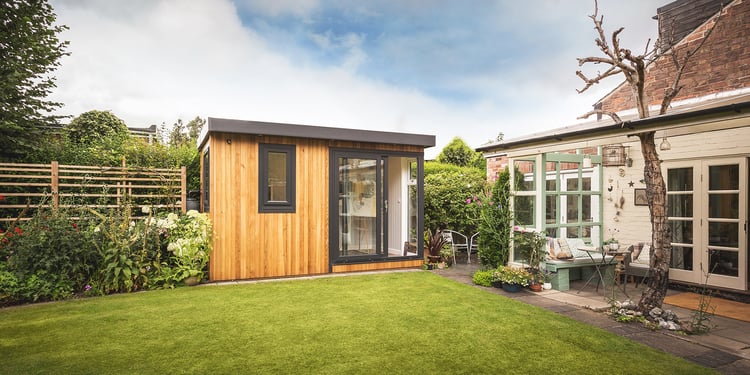 "How much does a garden room cost?" It's one of the most searched questions when considering creating a space in your garden for a home office, gym or entertaining space. It's also one of the first questions that visitors to our show site, just off junction 25 of the M1, ask .I think, based on Cabin Master customer feedback, this popular question needs a reframe. Rather than ask how much a luxury garden room will

cost

, ask yourself what a garden room will

do

for YOU and then, once you've answered that, consider how great an investment it will be!
Let's start at the beginning. You've decided you want a wooden garden house to create a garden music studio, garden yoga studio, garden games room or garden gym, then what? A Google search of "wooden garden house" returns about 271 million results.
Handily, this mind bogglingly large number can be distilled down into three main options: Buy a standard 'off the peg' building (what you see is what you get, limited scope for personalisation, but the cheapest); design your own totally bespoke building (i.e., draw up a blueprint, hire a joiner, utterly unique - and that can include the price!); or, our favourite option and the one we'll discuss today, Cabin Master (all the scope to individualise a bespoke building without paying a king's ransom).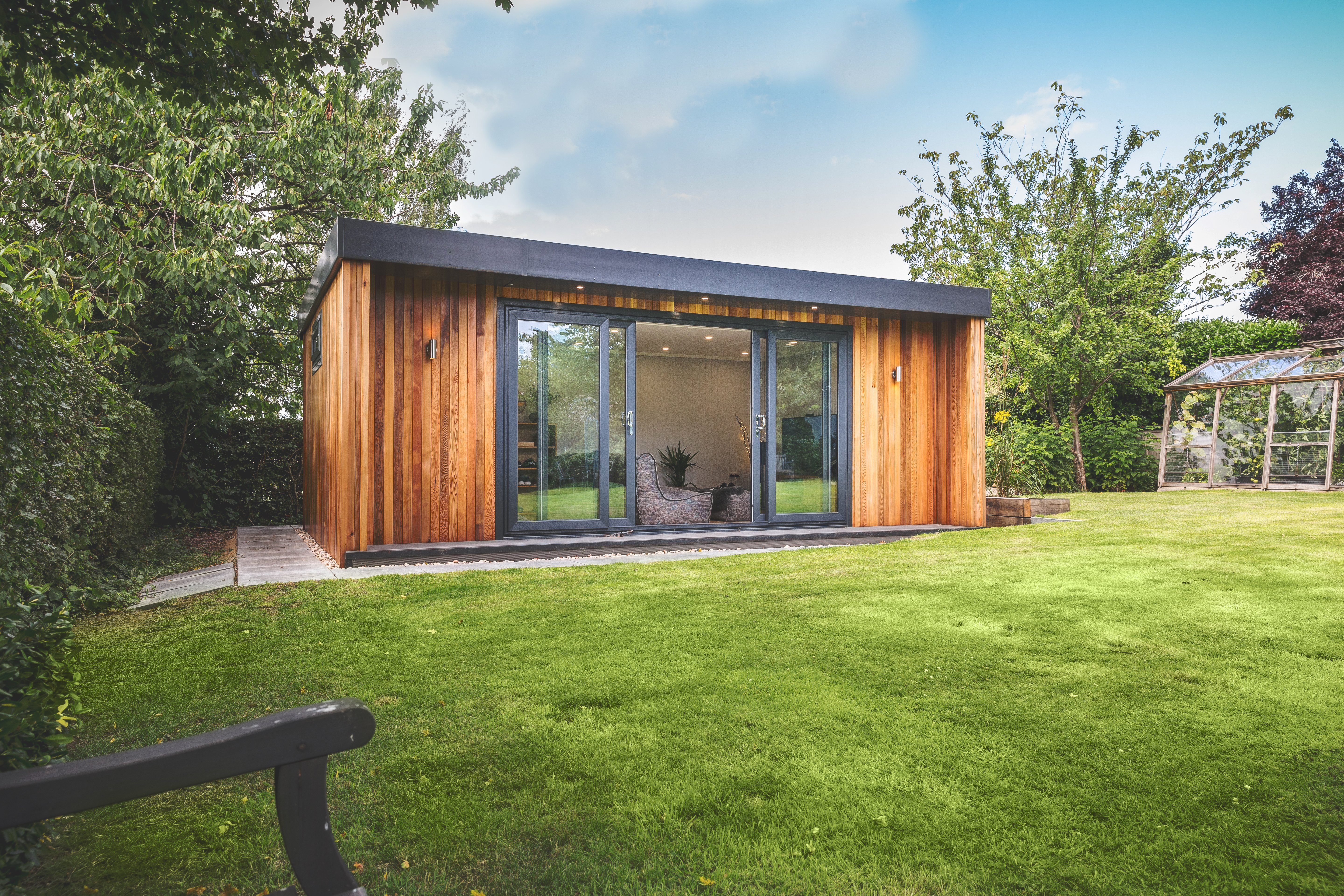 So that search result of 271 million became three and then, we hope, just one. At Cabin Master we really pride ourselves on making the purchase of a wooden cabin for your garden an enjoyable, transparent and simple experience. We want you to feel a buzz of anticipation as, together, we design your luxury garden room. You should feel that you are creating your yoga studio, garden office or beauty salon, rather than just ordering a timber outbuilding, this is why, from the moment you tell us what your desired end result is, everyone at Cabin Master is focused on bringing it to life.
When you turn the key and walk in, you won't just have opened a door, you will have stepped into the feelings that were conjured up from that original 3D design. You will be living your dream.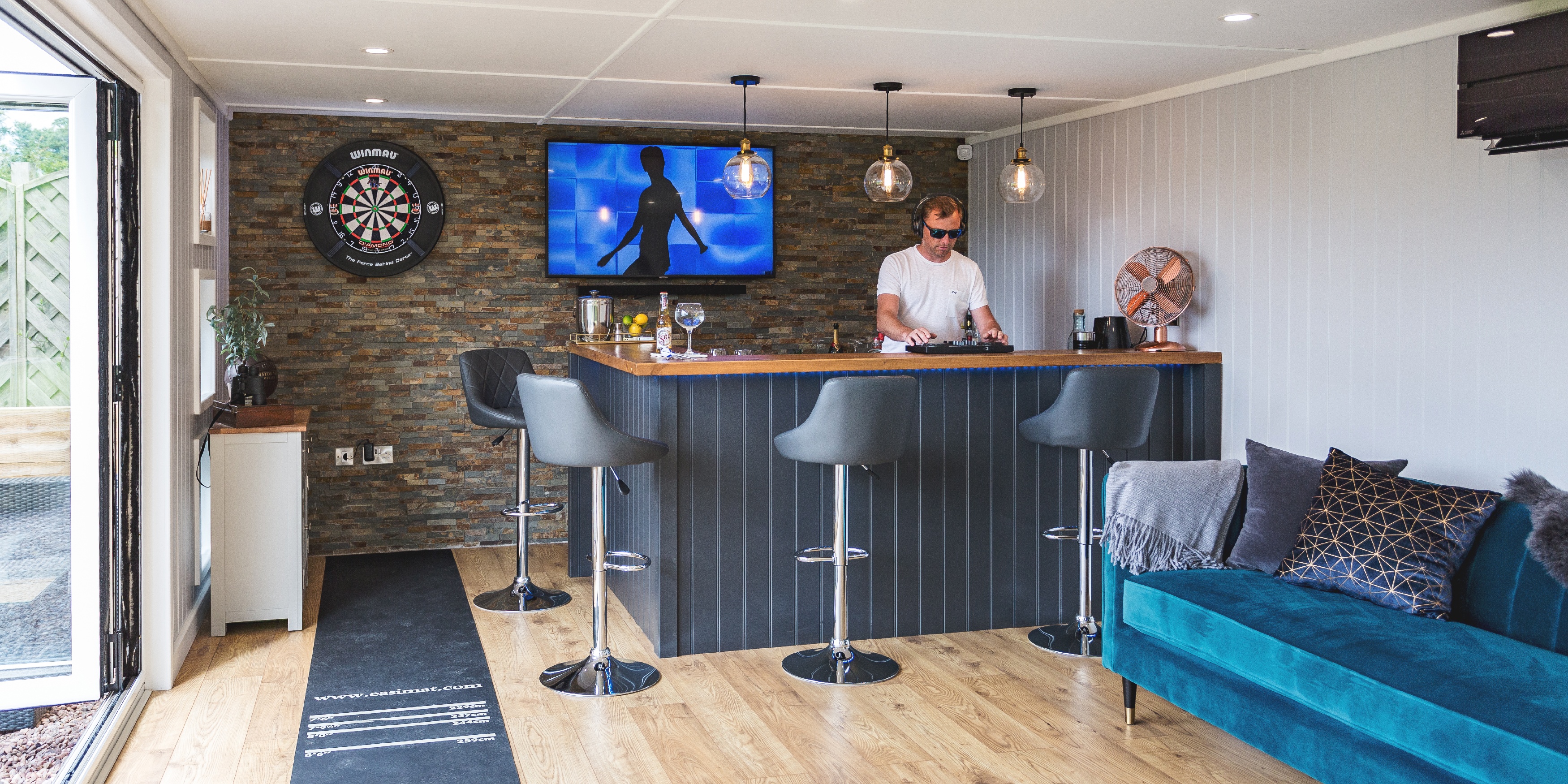 Is A Luxury Garden Room A Cost Or An Investment?
I suppose the value of an investment in something like a garden room is measured in two key ways: the experiential value it adds to your life and the financial value it adds to the price of your home.
Writing in the Telegraph's Money section, Sophie Christie compared the cost and ultimate return on investment of various home improvement projects. She believes that a garden room adds greater value than a new kitchen or bathroom and for a lot less time and inconvenience. She writes "building an outside playroom ... can add £35,611 to an average home". Added value will vary region by region, but we broadly agree.
In fact, after moving home, many Cabin Master customers, from all over the UK, come back to us to buy another building for their new garden, telling us that their garden room was a very simple, cost effective way to add, not just extra floor space, but measurable value to their home.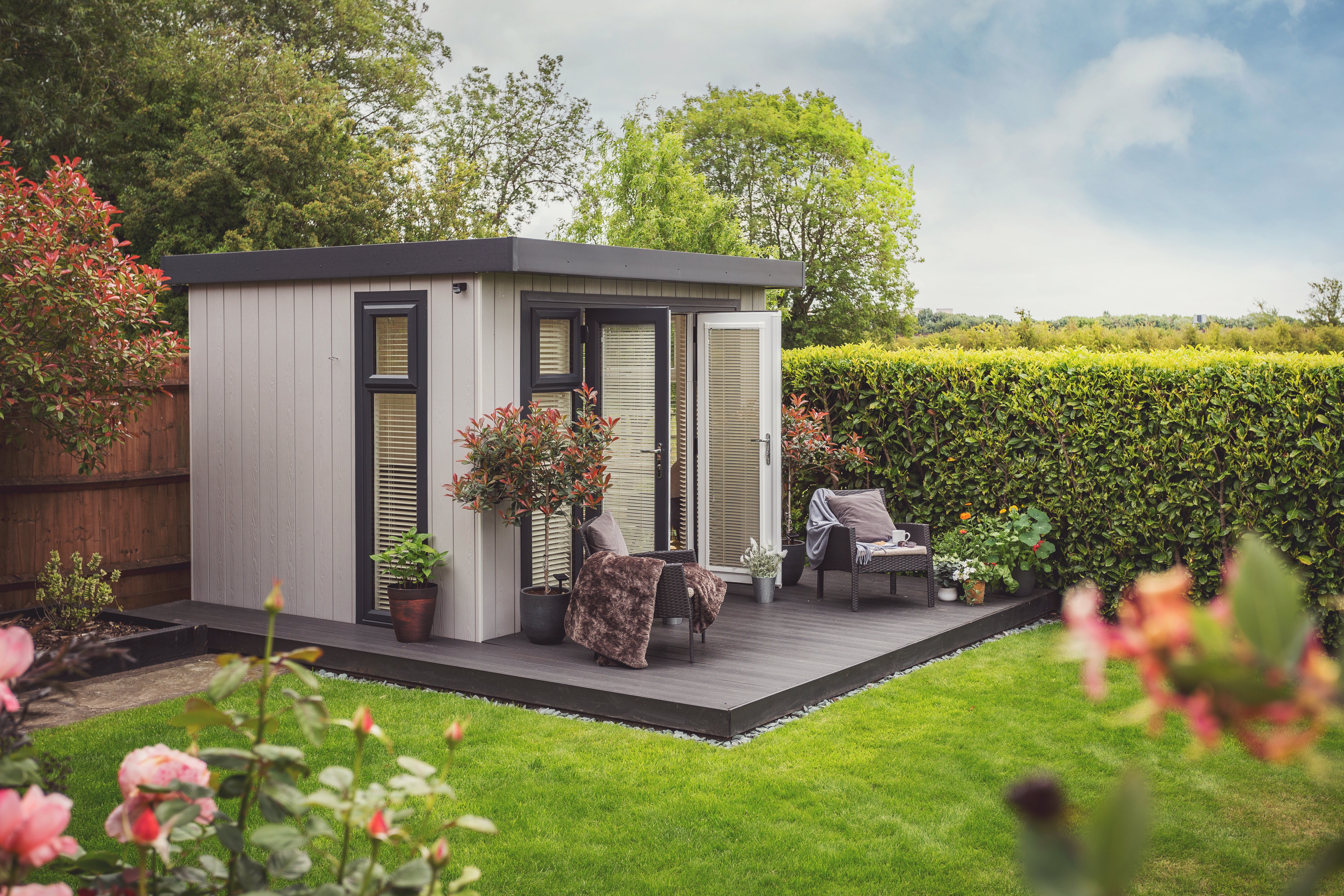 We asked estate agents, eight out of ten said that a luxury garden room would add value, a piece by blogger and writer Alex (@shedworking) Johnson for The Independent's Property section echoes this, "a garden office may increase the total value by five per cent", he wrote. All the agents agreed that a garden room increased the appeal of a house, made it more attractive to buyers and therefore easier to sell.
Like everything else we do at Cabin Master our pricing structure is totally transparent. As you design your garden room with our experienced consultants you will be able to see how each design desire affects the end price, there are no hidden costs, no surprises. We want your wooden garden room to exceed your expectation, not your budget.
For us, this is the real value, the real return on your investment. Sure, a garden room can add value to your house but it's the value it adds to your home and the benefits it brings to your life that really matters to us and probably you too.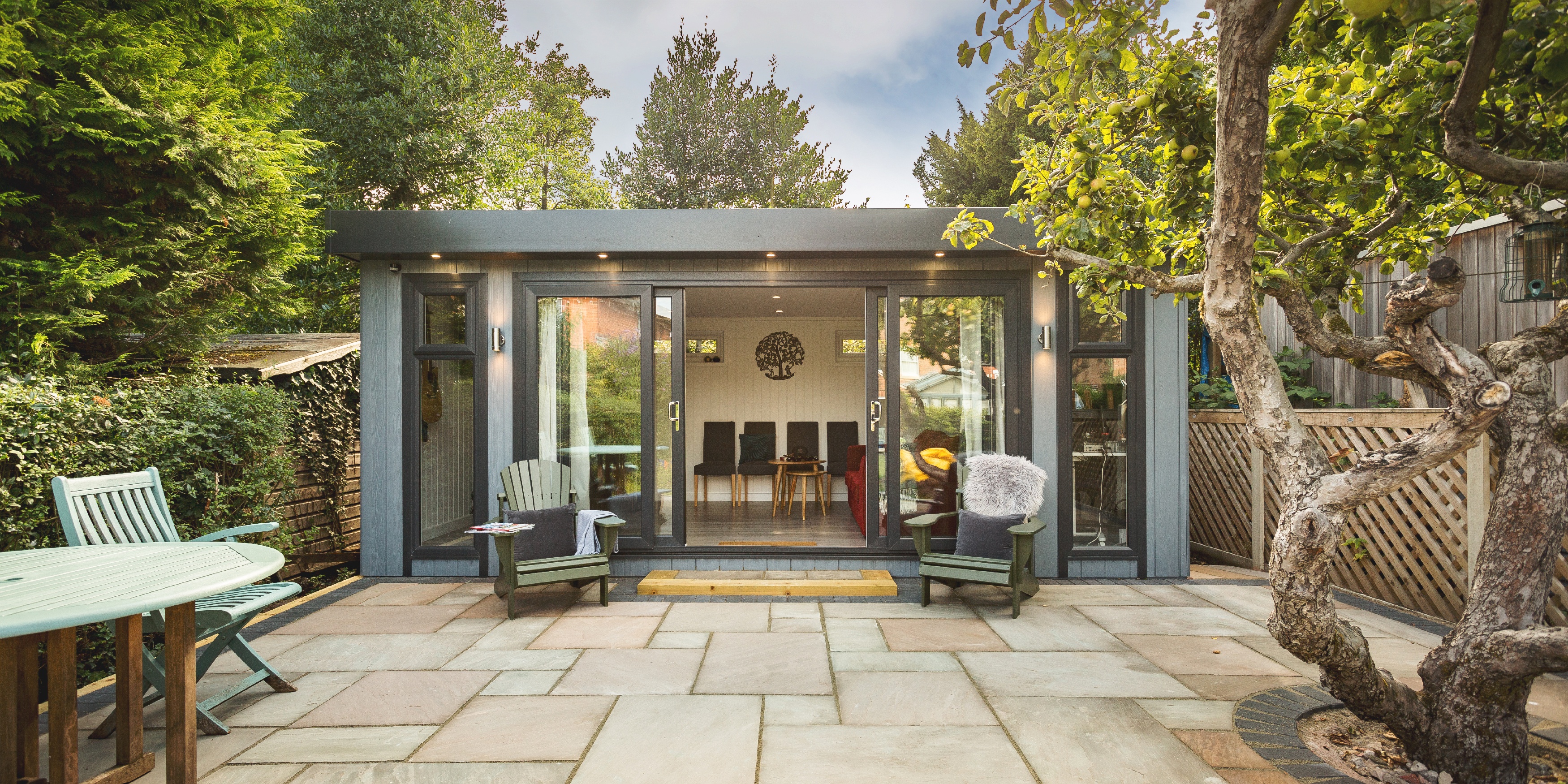 Planning
In most cases, Cabin Master garden rooms fall within permitted development. This cuts out the costs and hassles that go with applying for the necessary planning permission that you would need if you were to consider gaining extra floor space by extending, or converting your loft, for example.
Of course, many variables can affect this. Local authorities do not always have a consensus view on planning and permitted development, you may need planning permission if you live in an area of outstanding natural beauty or a conservation area, for instance. Also, size does matter, you may need planning permission if your building is taller than 2.5m or takes up space In your garden of over 30m². It's worth checking with your local council or giving us a call (or visit our show site in Nottingham) for free, impartial advice.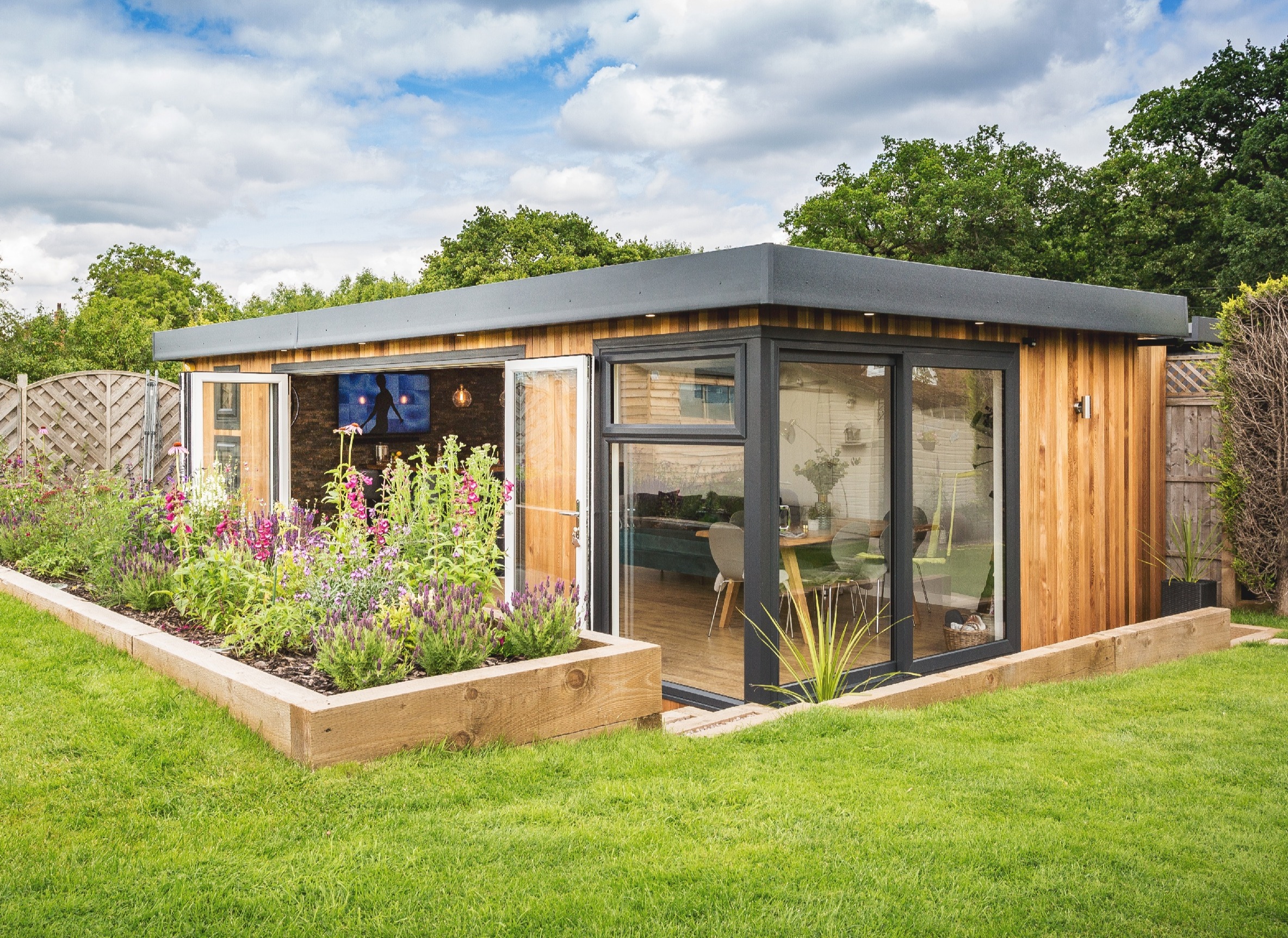 Longevity
The better something is made, the longer it will last. The longer it lasts, the greater the return on your investment.
At Cabin Master we have been manufacturing and installing luxury garden rooms for nearly 20 years. They are created to your specification at a purpose-built factory here in the UK and installed by our in-house teams of craftsmen. In other words, you're buying British built quality installed at your home by people who build garden rooms day in, day out, week in, week out, year in, year out.
The slow grown timbers, best available quality fittings and fixtures, and the care and attention that goes into every aspect of your garden room gives us the confidence to give you a 10 year manufacturer's guarantee.
We have built and installed tens of thousands of buildings, in a countless variety of styles and designs. We're proud to say that having revisited some of the original builds, they still look as great today as the day they were installed.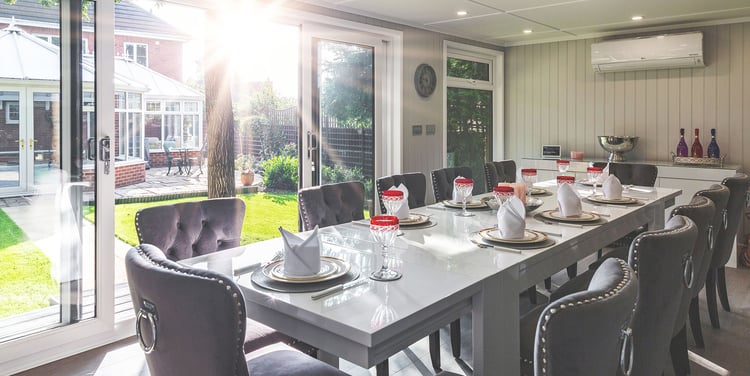 Those Other Options – Off The Peg Or Totally Bespoke
In the interests of balance, we have seen some amazing totally scratch built designs over the years. It's just questionable whether THEY are worth the considerably larger price tag.
I mean, if you were to create a list of the things you might ask a designer to include in the blueprint of a totally bespoke build and a joiner to create from scratch, you'd be hard pushed to find something that you couldn't get from a Cabin Master building for a fraction of the price. The overhang above the door with spotlights - check; choice of floor and wall finishes - check; secure double glazed uPVC windows and doors - check; internal painting and external weatherproofing - check; complete site survey, design, delivery and installation service - check, painting - check.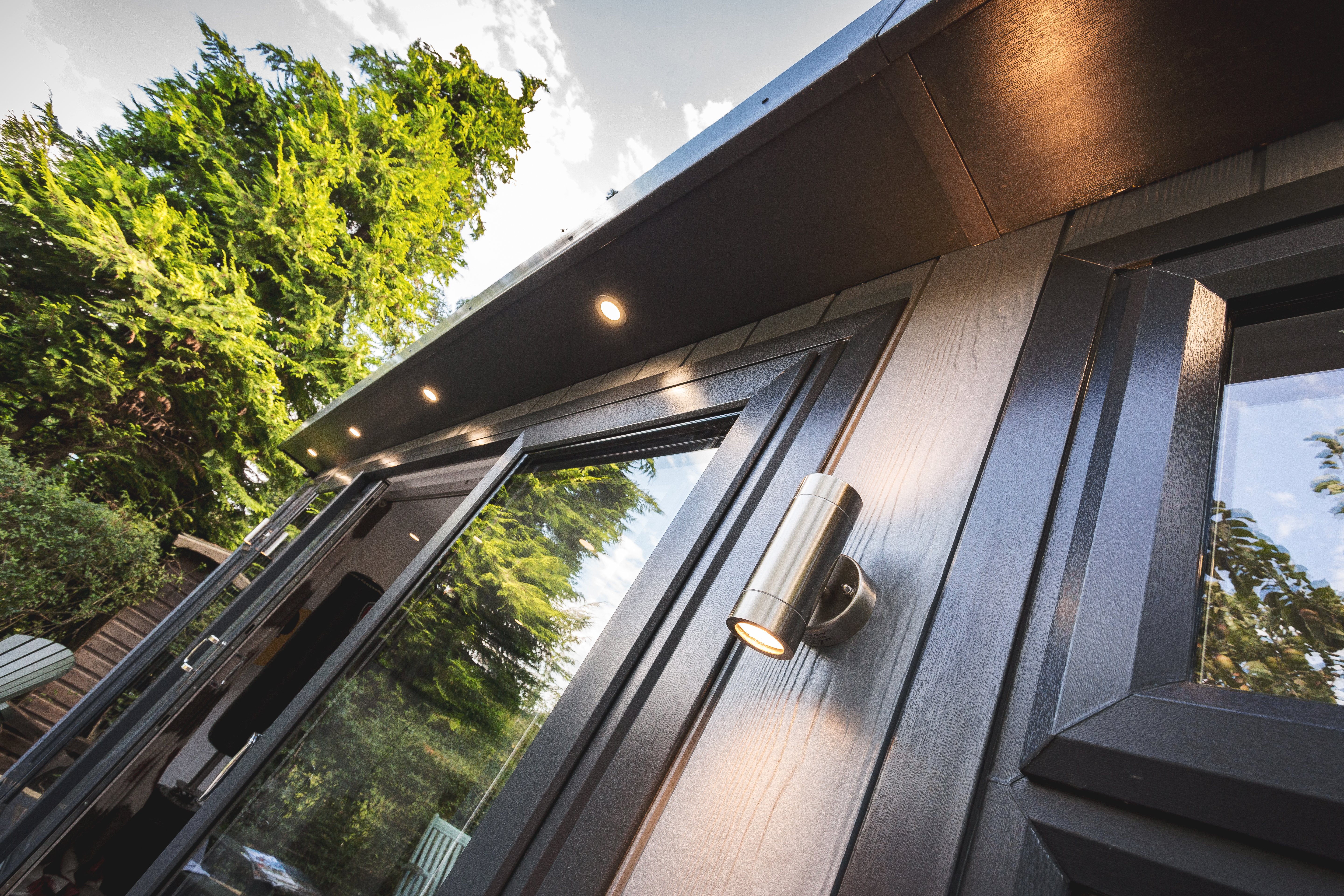 We've also seen some totally functional and really nice 'standard' houses. Standard means standard though, if your street has its fair share of 'keeping up with the Jones's you may find that next time you visit your neighbour, they have exactly the same wooden house in their garden that you just had installed in yours. Who hasn't bought something from Ikea only to find your living room copy pasted into the homes of family and friends? It's (sort of) Ok with a standard lamp or coffee table but a garden room is a much more personal space and should reflect your personality and individuality.
A standard garden building is also not very flexible in terms of design. A radio presenter friend tells the story of visiting an 80s pop star to conduct an interview in the star's 'garden music studio'. He'd been expecting something like you'd stay in at Center Parcs and so was a little surprised to be taken to what he described as "a shed". The view from the window was of a red brick wall, just two feet from the other side because that's where the window came and there was no scope to change it.
In our experience, the off the peg buildings are also not very warm in winter, and the more 'shed-like' they are, the more this is the case. The slow grown nature of the timbers used in a Cabin Master building gives you a much denser material that is great for retaining heat (reducing heating bills).
Your dreams deserve better than 'off the peg' but at the same time, you shouldn't pay way over the odds.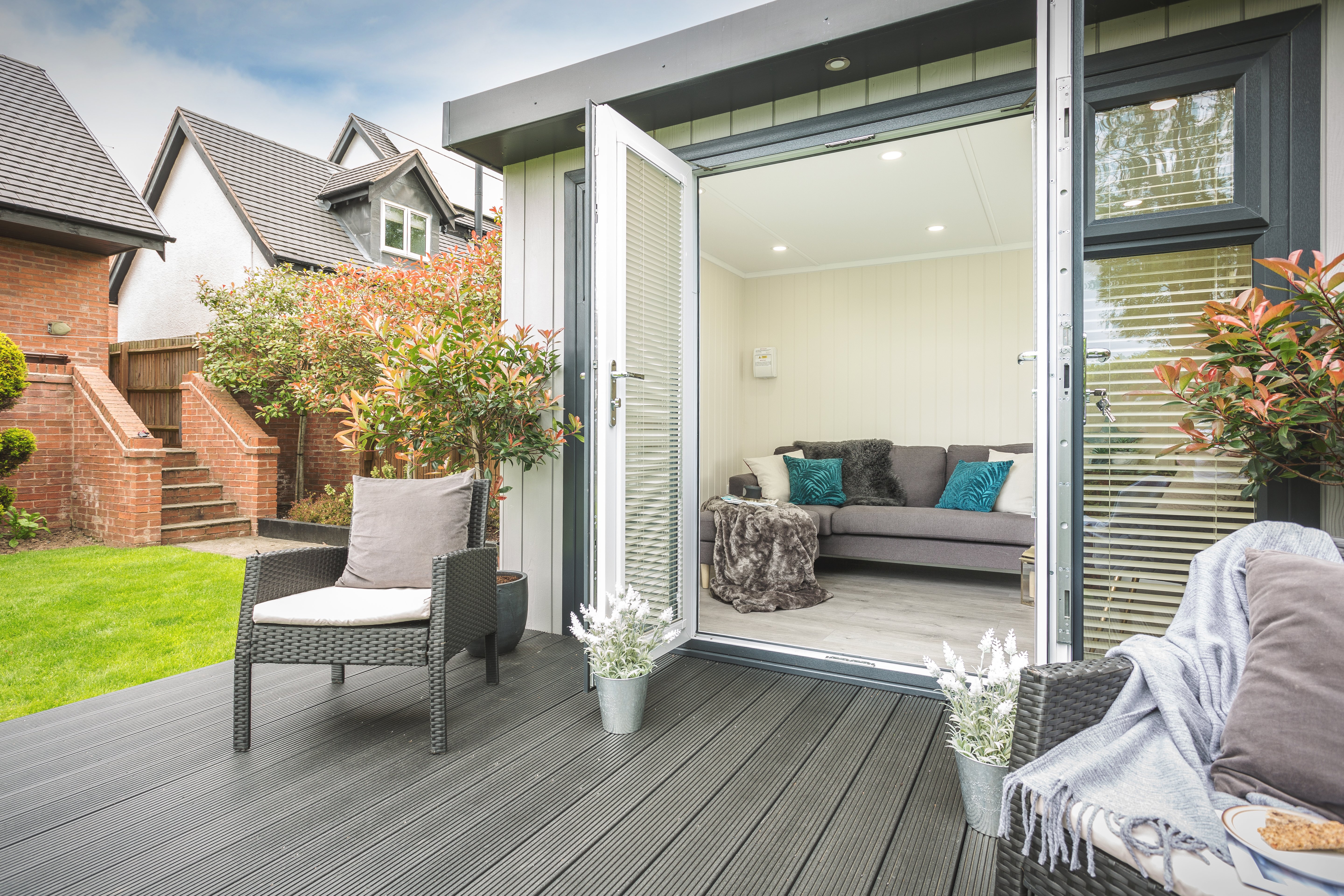 Passion
In conclusion, your luxury garden room's main purpose is to create space for your passion. Whether that's precious time with your family or a place to work on your business goals, or those biceps and triceps! At Cabin Master, creating these tailored spaces is our PASSION. When you turn the key, we will be just as excited as you are and it all starts with a phone call, an enquiry via cabinmaster.co.uk, or even better, a visit to our show site just off Junction 25 of the M1. The kettle's on.