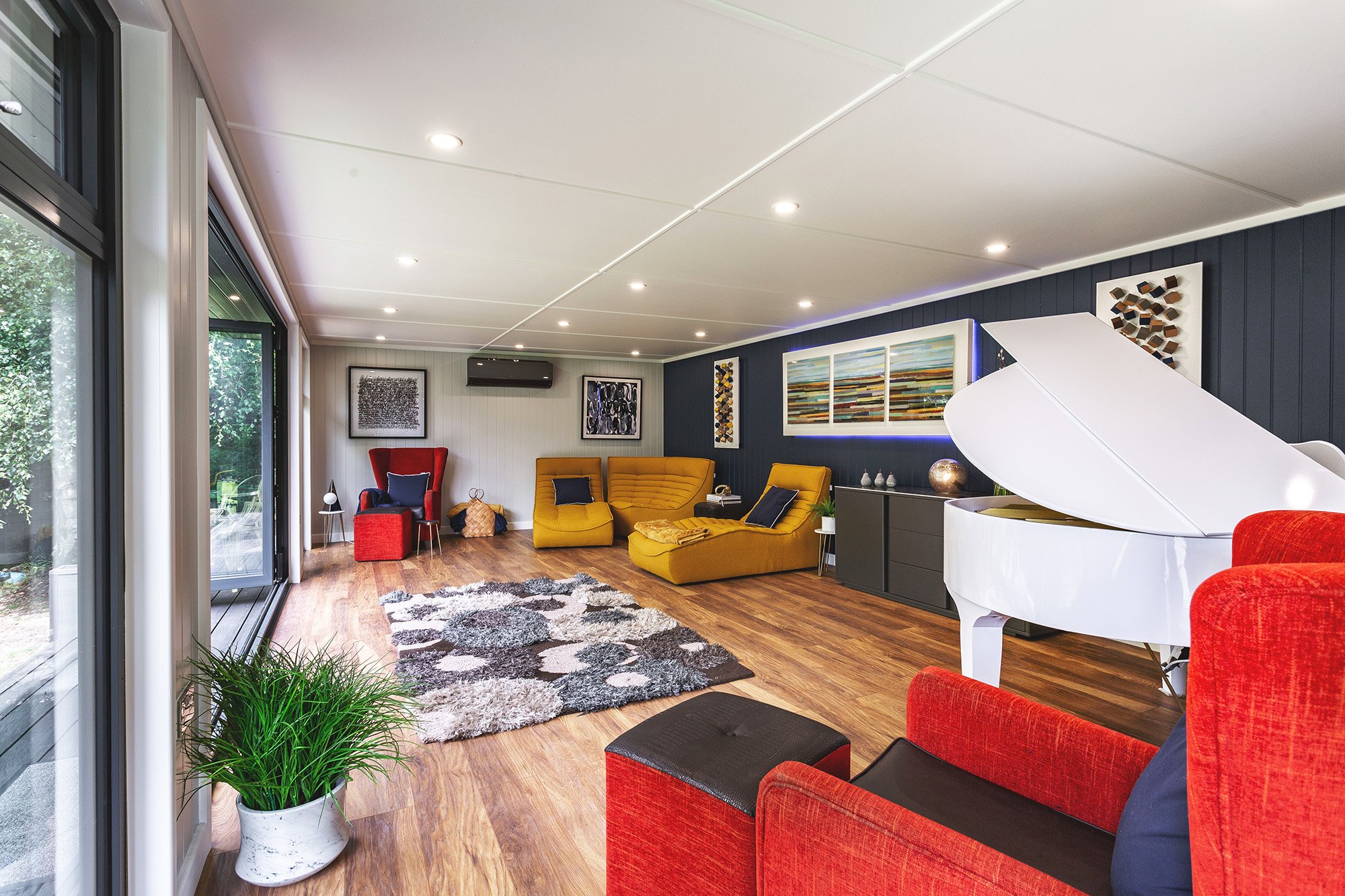 5 Inspiring Garden Room Interior Ideas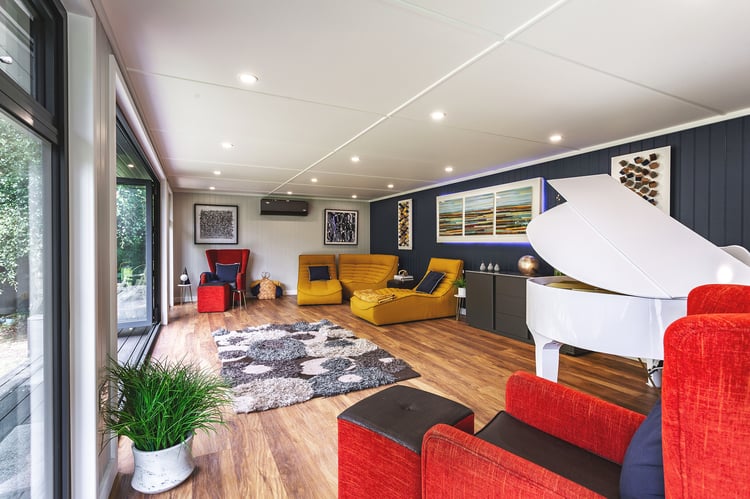 There are so many great ideas for a garden room, you may have a hard time deciding where to start. A garden room can take any form you want and be built to do just about anything. Your personal space can be made into many different styles and no matter what your goals Cabin Master can make them a reality
If you need some ideas to get you started, just have a look at some of the ideas that our customers have loved. You can see some of these on our case studies page:

Everyone will want something a little different, so just think about these ideas as a jumping off point for your own perfect garden room.
1) Year-Round Greenery
Our garden rooms are insulated to an extremely high standard, so having loads of house plants all year round is a possibility for you. The ability to have a lush green space to spend your winters in is so alluring, and many people find it to be therapeutic. You can use plants as accents, or fill the room up if you want.
Studies have shown that live plants can help people to relax, and the fresh air they provide is a clear benefit to your health. Using large, south facing windows will help your plants grow year-round, and you can take advantage of all that light streaming in. Specialised lighting can be added if necessary, and you can enjoy almost any kind of plant you want in your new garden room.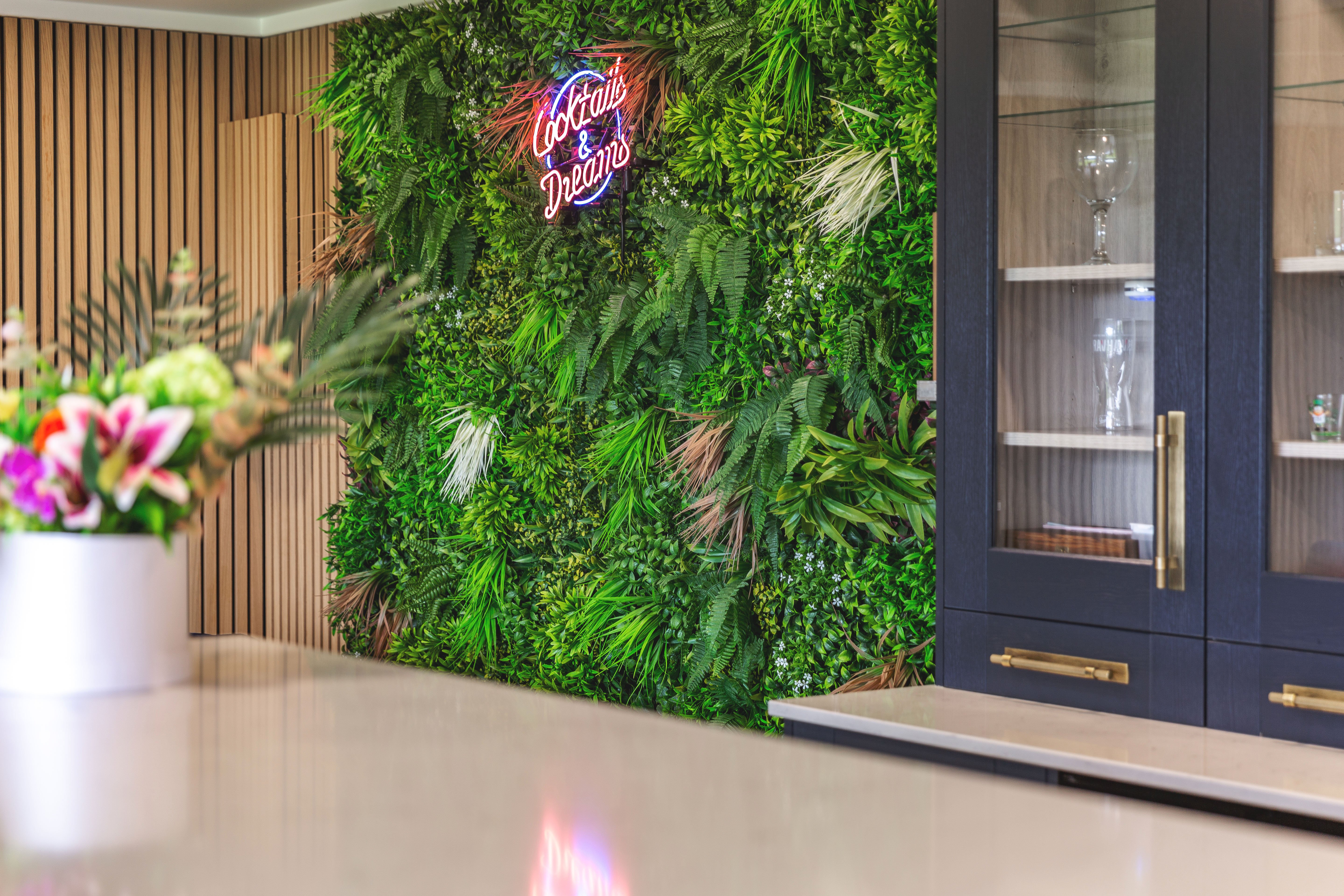 2) Second Kitchen
Adding a kitchen and dining area to your garden room will give you a versatile space that will be perfect for entertaining. Being able to cook in your garden room is a big plus, and gives you a way to appreciate the garden that you spend so much effort on. The kitchen doesn't need to be extensive, and even the addition of a modest dining area can go a long way.
Many of our clients enjoy adding an outdoor BBQ and decking area, and having an informal dining area built into the interior. This is a perfect mix for summer fun, and you will be able to use the indoor space year-round for anything you like. It's a perfect place to have brunch with your friends, or just a cup of tea with your partner. Looking out over your garden will be soothing, and you don't have to worry about making a mess in your house.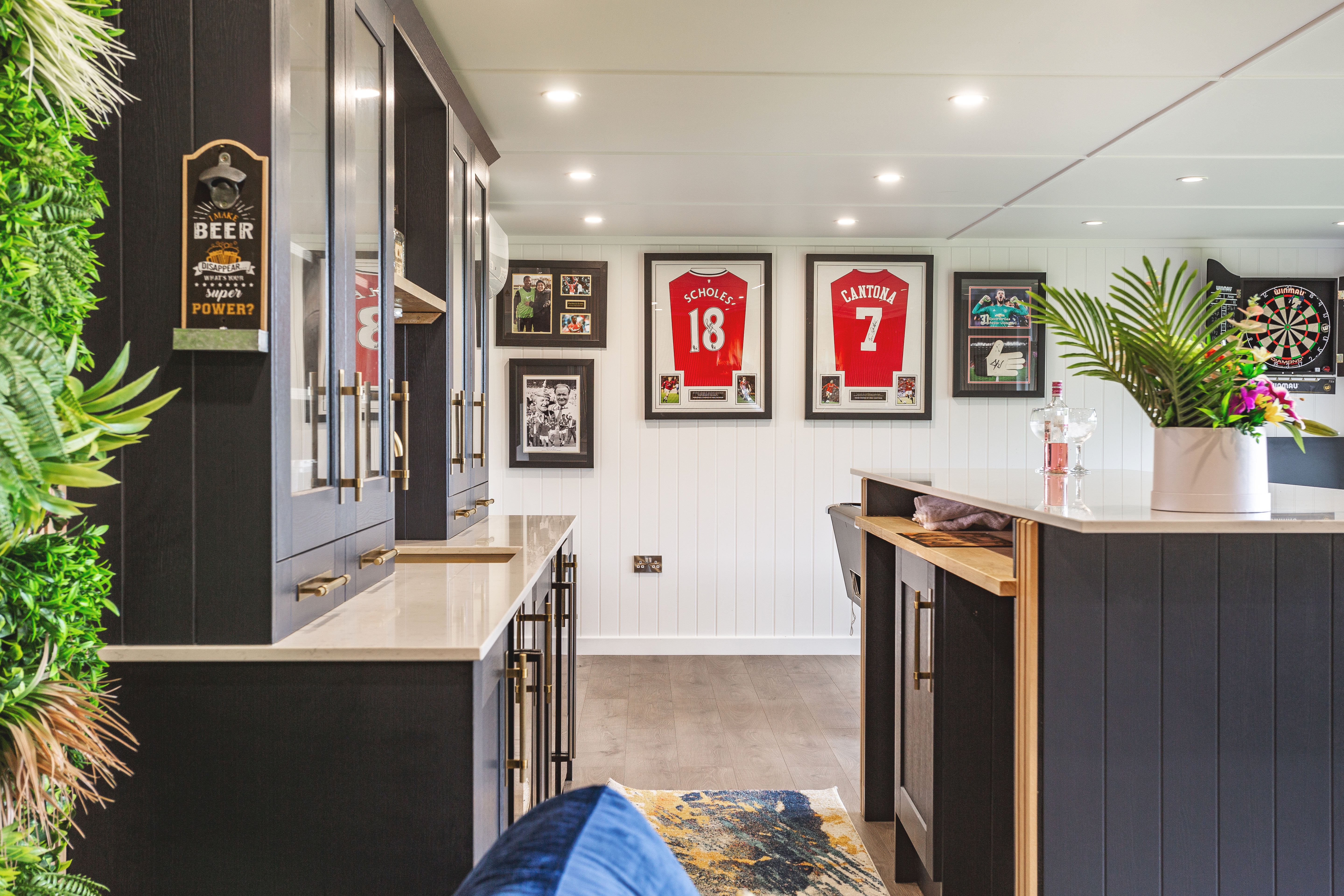 3) Comfortable Lounge
Many of our customers enjoy building a relaxing lounge area into their garden rooms, and we think it is a perfect way to get the most from your investment. Using one of your corners to add a couch is a good way to make something useful from a space that is often overlooked, and you can add a small table for setting you drinks on.
If you have a larger garden room, having a sofa and chairs will give you a comfortable place to spend your afternoons. A lounge area in your garden room is also great for hosting guests or events. The addition of a lounge gives you the ability to use your garden room for so many things, and you can settle in without having to worry about leaving.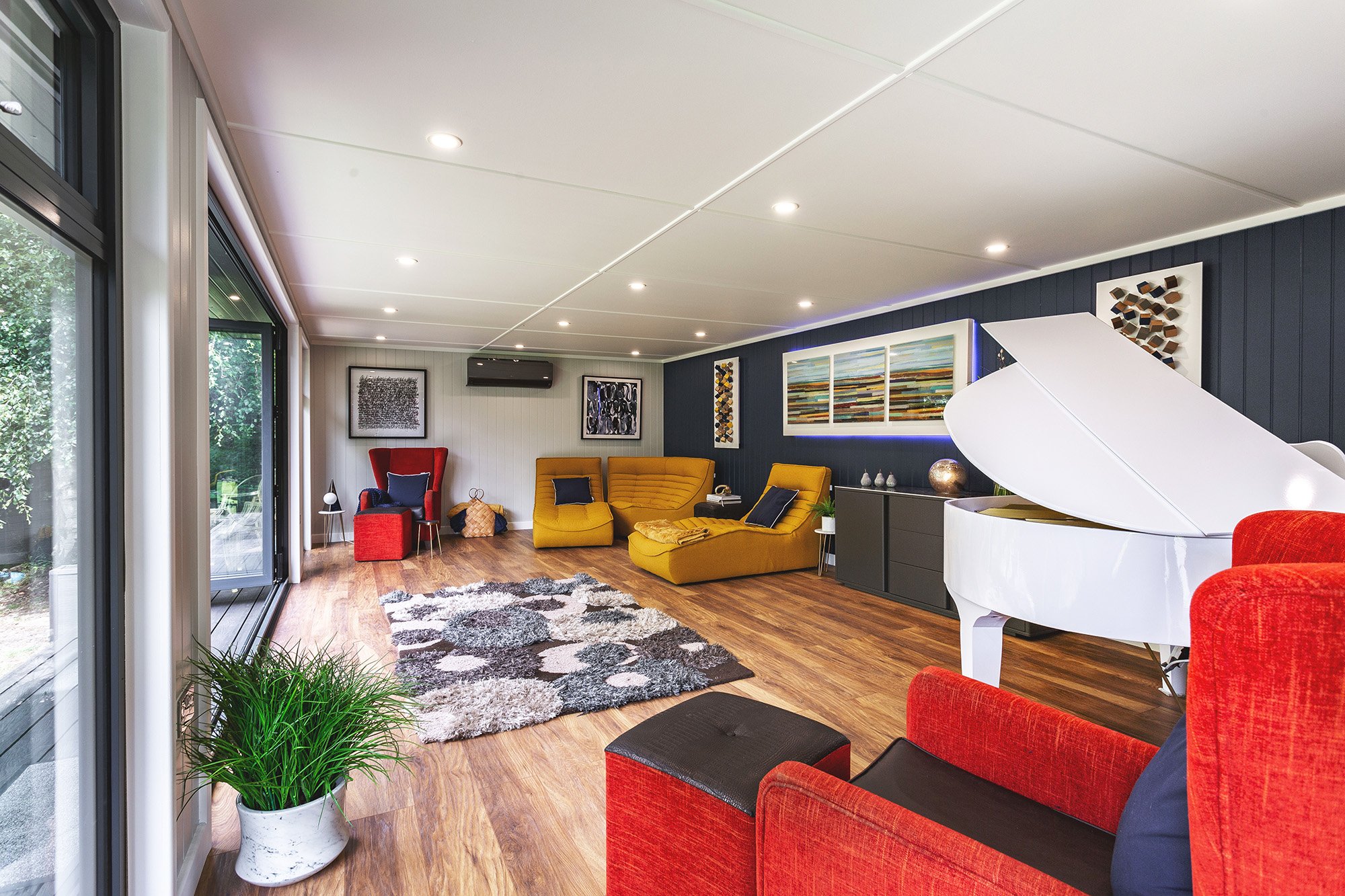 4) Outdoor Living Space
A garden room offers you the ability to add some outdoor space that is perfect for relaxing in. You can start with a simple trellis, or spend a little more on a roof. A wooden patio can be a nice addition as well, but you can just as easily use paving to make a great area for some seating. In addition to being very functional, having an outdoor space that works with your garden room will give it a lot of style.
You can use any kind of material you want to make your garden room fit into your taste. Some people prefer stone cladding and a vine covered trellis, while others want a clean roof and light-wood porch. With all the options you have, get exactly what fits you – there is no need to compromise. You will have years to enjoy your new space, so make sure you create something you love.

5) Relaxing Water Feature
Adding a water feature to your garden room, either inside or out, will add a new dimension to your relaxing space. People love the sound of a gently running fountain, and there are so many ways to add the life that water gives to your garden room. Some people like a simple fountain outside, while others enjoy a Zen-style waterfall on one of the interior walls.
The soothing noises that water adds to your garden room are unique, and some water features can be visually stunning. There are many different styles for a water feature, and they aren't necessary expensive. Talk to us about your ideas, and we will be able to find a solution that you love.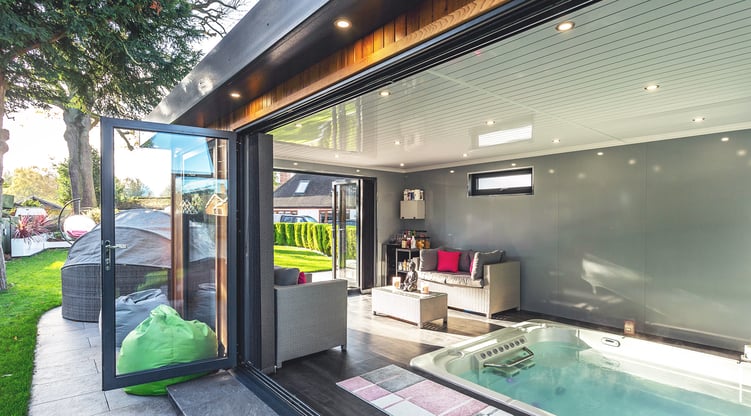 Quality For Life
Regardless of your inspiration, at Cabin Master we can make your dreams come together. We are happy to work with you to create a garden room that you will adore for years to come.
If you want a custom garden room, we are happy to design and build whatever you have in mind. At Cabin Master, quality comes first, and we only deliver structures that will stand the test of time. We are here if you have any questions, and we are happy to talk to you whenever you need advice.
For more great garden room ideas, take a look at our Ultimate Guide To Garden Rooms, full of hints and tips from our Cabin Master design team. Click here to download your free copy.