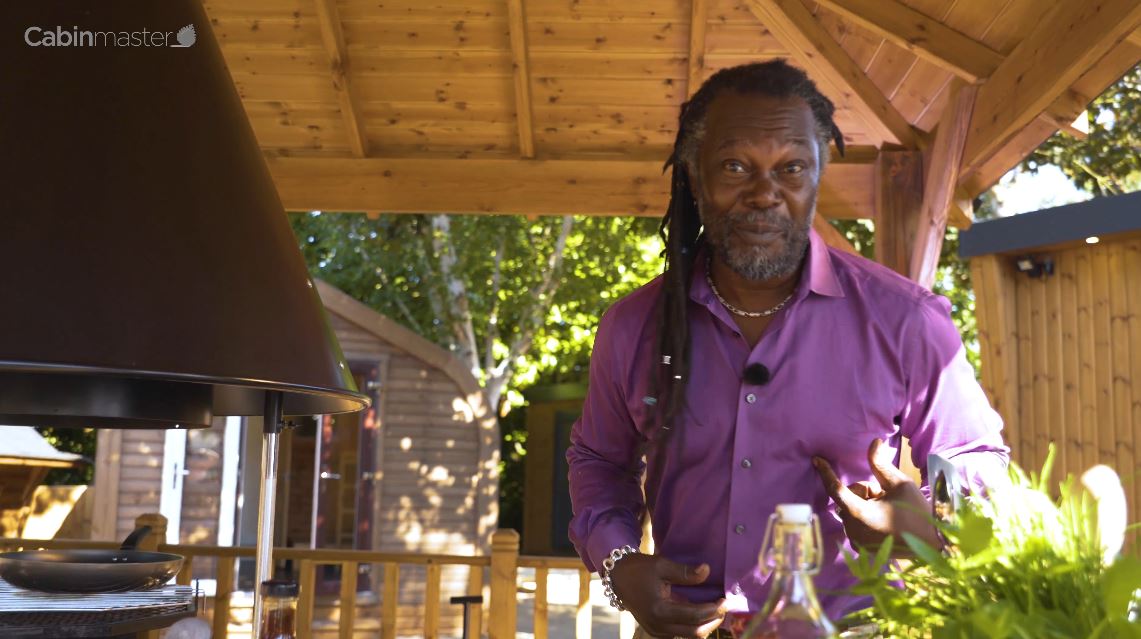 Exclusive Levi Roots Recipe One: Jamaican Fish Parcels With Coconut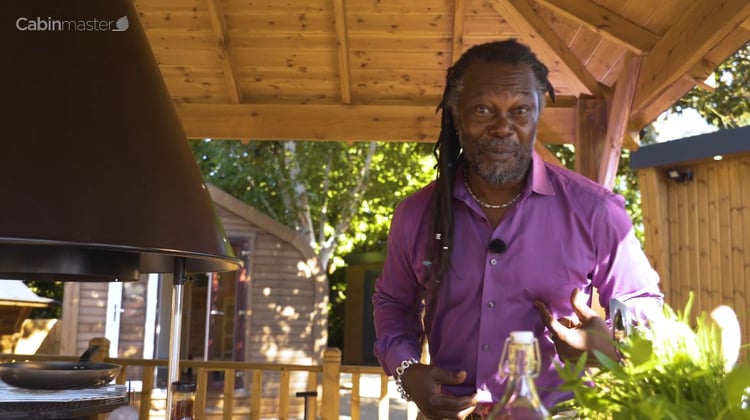 When Levi Roots hosted our summer barbecue at our show site in Stapleford last June, he cooked up three mouth watering recipes especially for us. In a series of videos, available for free to our Facebook followers, Levi will be showing us how to replicate the recipes on your barbecue at home.
The first recipe is Jamaican Fish Parcels With Coconut, a delicious fish dish from Levi's home island that draws in culinary traditions from around the Caribbean.
You can watch the whole video on our YouTube channel here, with Levi's own step-by-step instructions. Seeing the azure blue sky, the greenery and handsome varnished wood, you'd be forgiven for thinking that Levi was filming on location in Jamaica, but this was actually filmed last summer at our Cabin Master show site! The room Levi is cooking in is one of our spacious Grillion BBQ Garden Rooms. Who needs a Caribbean holiday when you've got Nottingham?
Sit back, turn on the sound and you can almost smell the sizzling ingredients as Levi cooks up a storm. In his own words, fabulicious!
Here's A Summary Of The Cooking Instructions…
1) Lightly sauté some chopped root ginger, a finely chopped scotch bonnet chilli and a couple of bulbs of chopped garlic in a pan with oil and honey. Be careful when handling the chilli! Remember, it's actually the white casing around the seeds that is the hottest part, not the seeds themselves (We didn't know this either until Levi pointed it out…)
2) Add some chopped onions and red and green bell peppers to build up some colour in the pan. Throw in a tablespoon of brown sugar to encourage the ingredients to caramelise as they cook. If you like your food a bit spicy, add a few extra red chilli slices at this stage.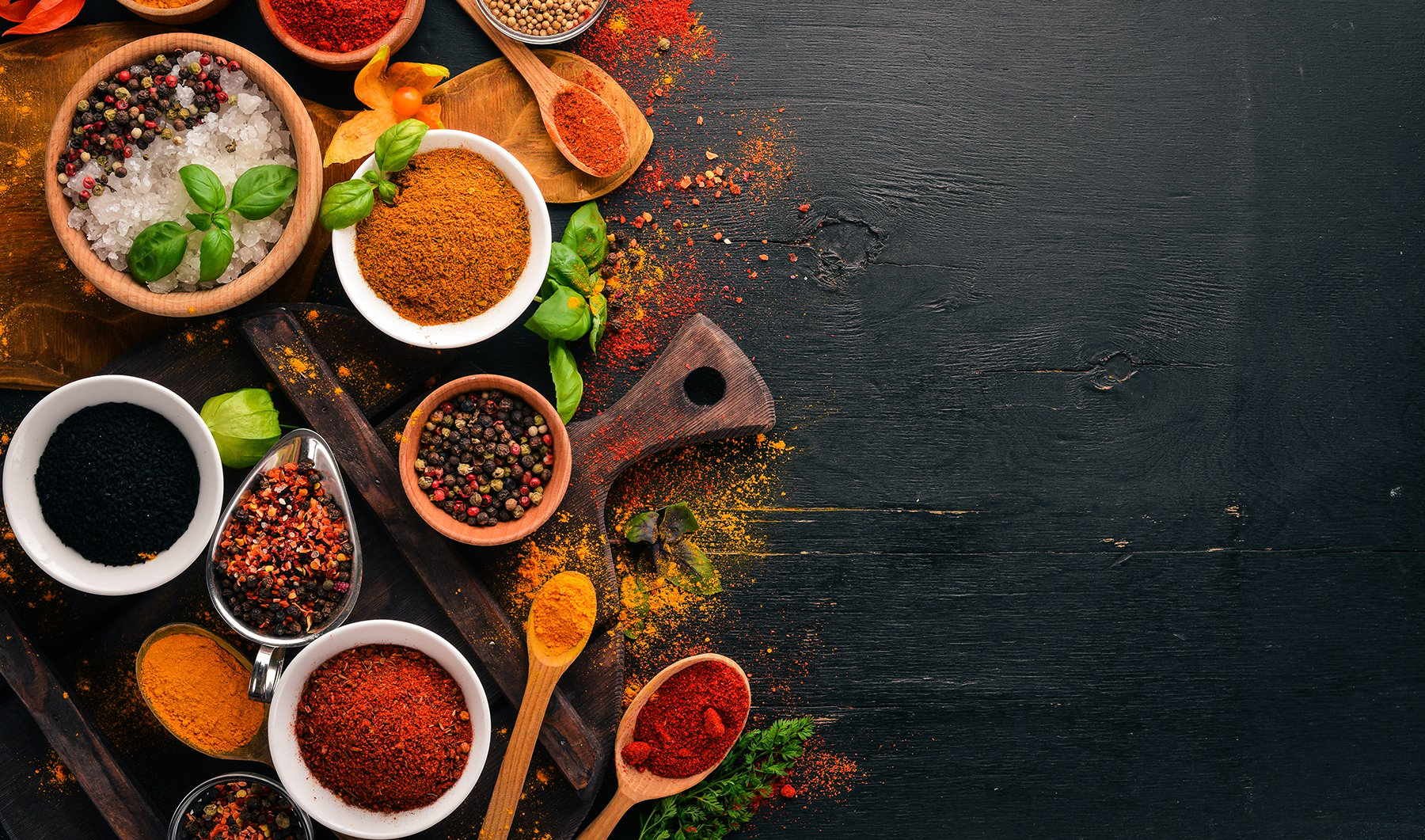 3) Mix in about half a packet of creamed coconut and leave the pan to simmer for a few minutes while you prepare the fish.
4) For the fish, snapper is the most authentic Caribbean option, but if you can't get this, any white fish will work well. Try experimenting with plaice, cod or haddock. Slice the fish carefully into individual fillets and wrap each one in a foil packet.
5) Scoop a generous portion of the coconut, onion and chilli mixture on top of the fish, then seal the parcel loosely.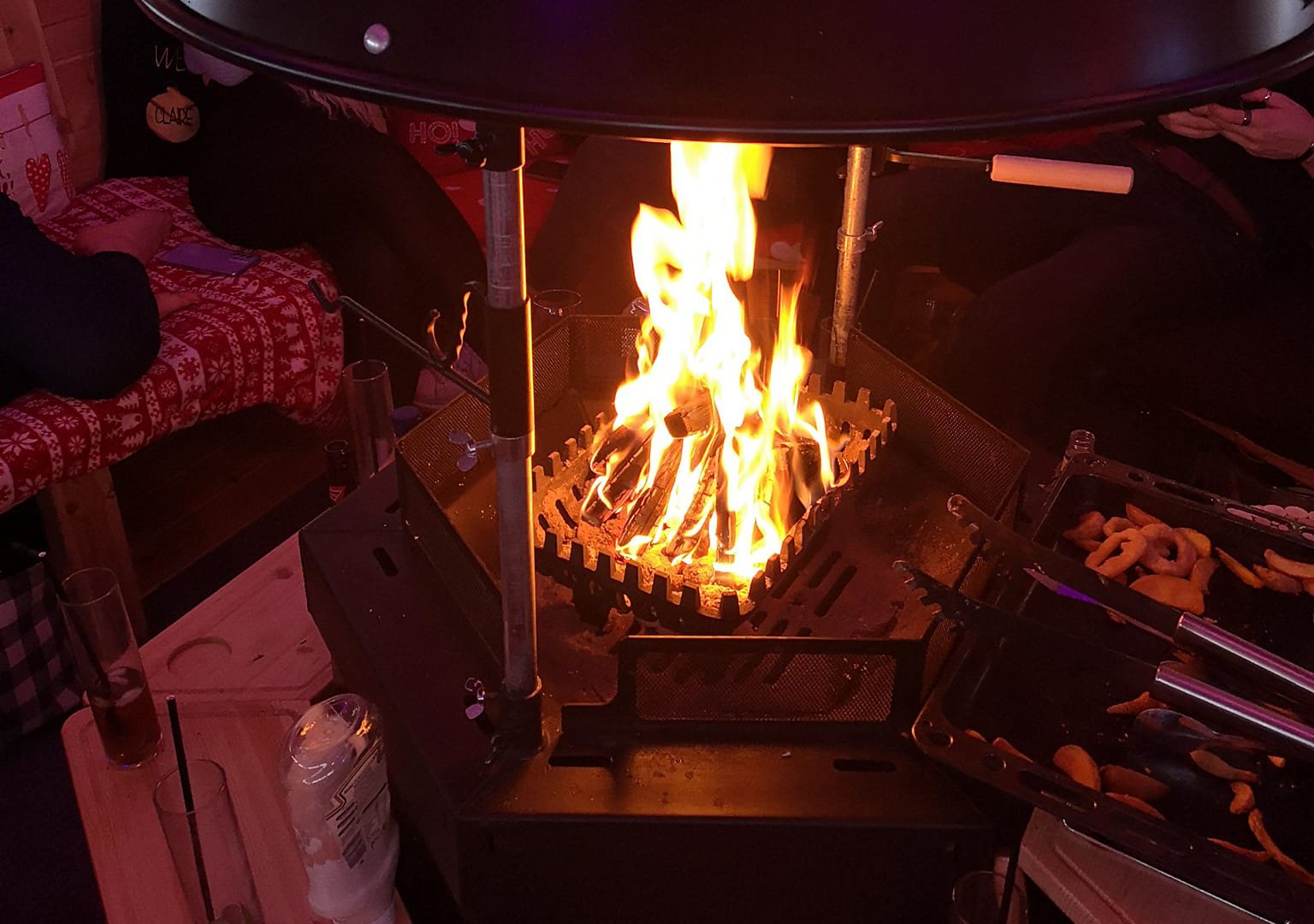 6) Place the parcels on the BBQ grill at medium heat. Fish begins to cook immediately and does not take long, so don't be tempted to overcook the parcels. 5-10 minutes should suffice. When the flesh is white and flaky and hot through, the fish is cooked.
Serve piping hot with a squeeze of lime and a generous helping of Caribbean barbecue sides. If this has got your tastebuds going, how about trying your hand at a Hot & Fruity Caribbean Coleslaw, or Jerk Barbecued Salmon Steaks with Mango Chop Chop?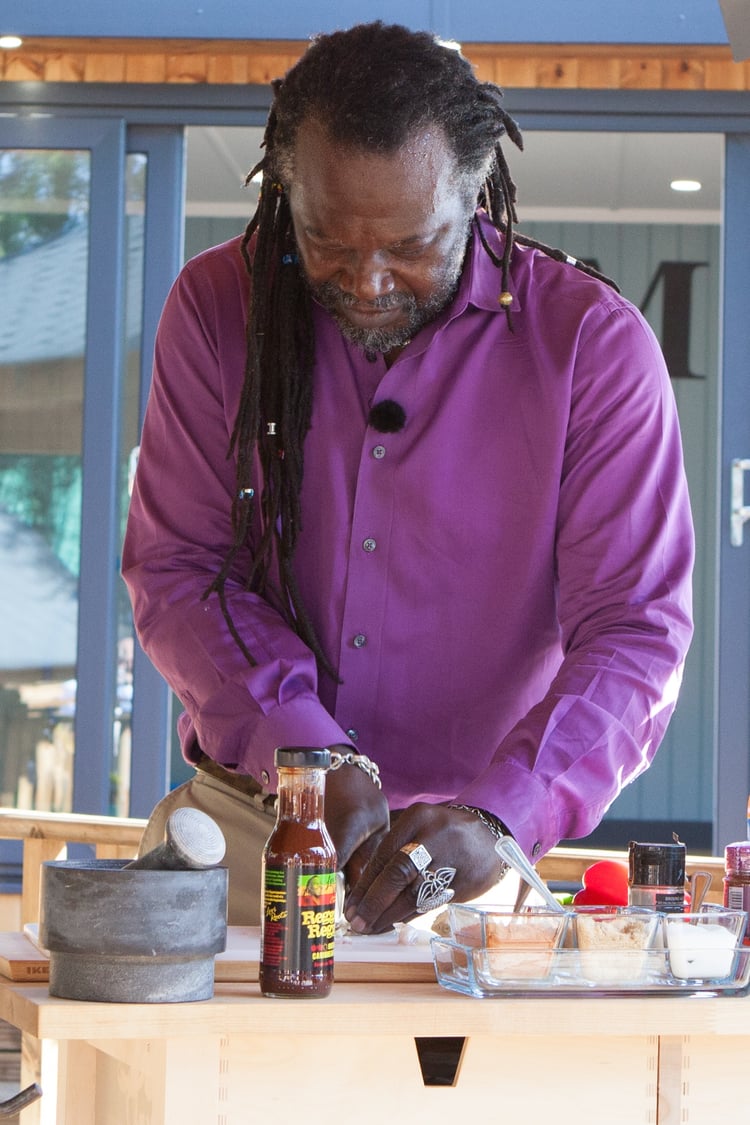 You can see how to make these two recipes in our upcoming exclusive videos from Levi roots. Watch this space…