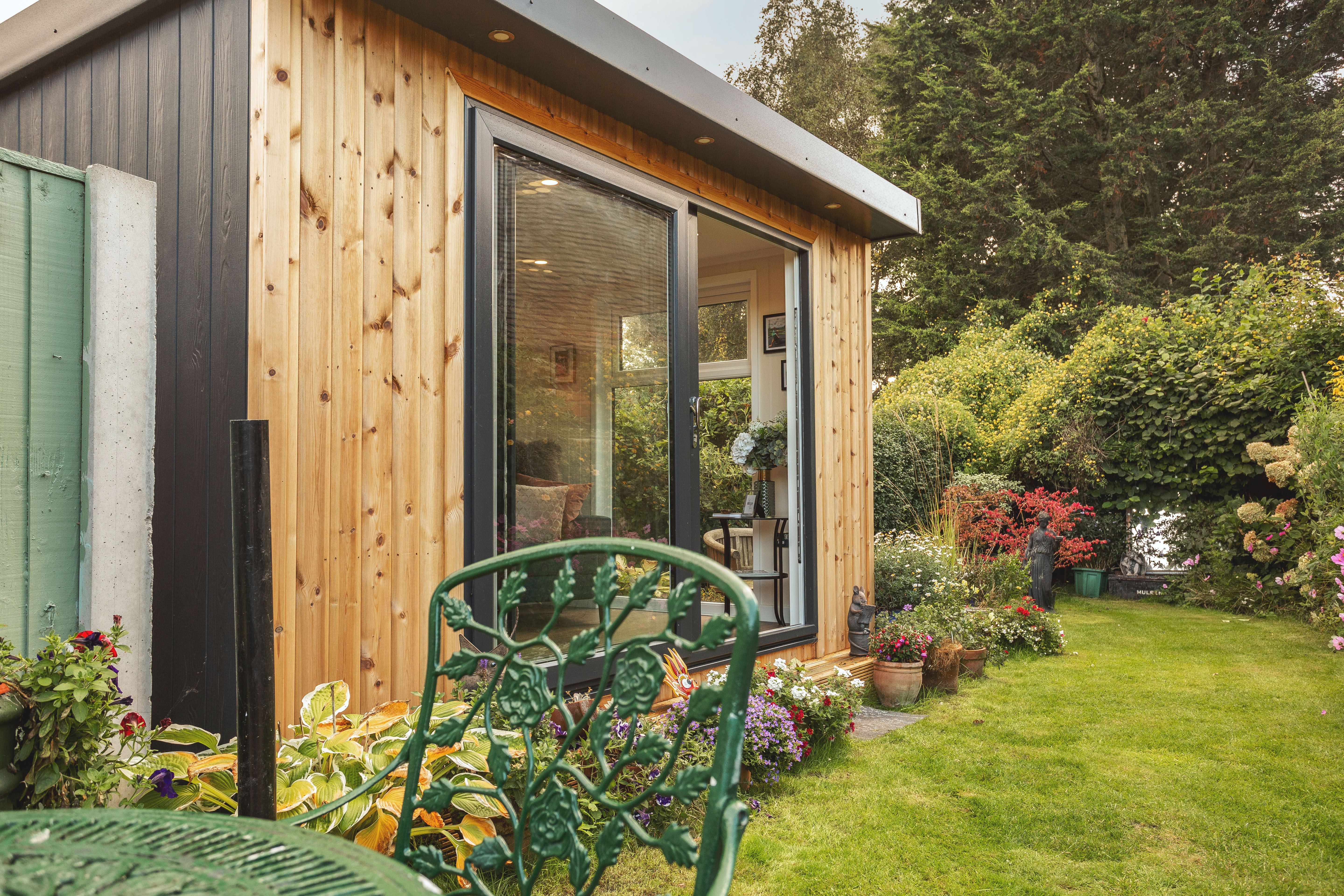 5 Ideas To Create A Charming Rustic Garden Room!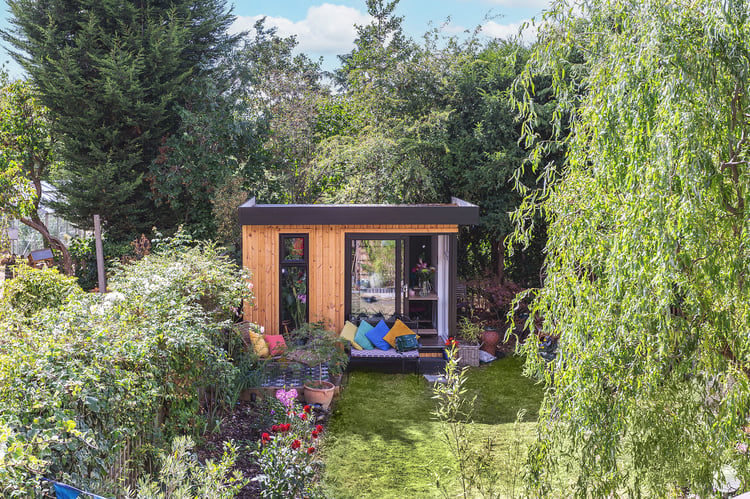 Rustic garden rooms can have a farmhouse and olde worlde charm, provided you style the interiors correctly. Of course, the fact your garden room is made of wood means you're halfway there – especially if the timber is heavy and has a warm appearance such as mahogany rather than light pine.
Wooden fittings and accessories can certainly bring a rustic feel to the garden room, especially major furniture items such as a large writing desk, bookcase or seating. You can also add an industrial theme to really liven things up; including a reclaimed metal hanging pendant light, cafeteria-type metal stools to use as both seating and as plant stands or to sit a table lamp on.
Lighten the heavy industrial look by using plenty of neutral colours such as cream, oatmeal, beiges and light grey. Do this with cushions, curtains, fabric upholstery, pictures and wall paint.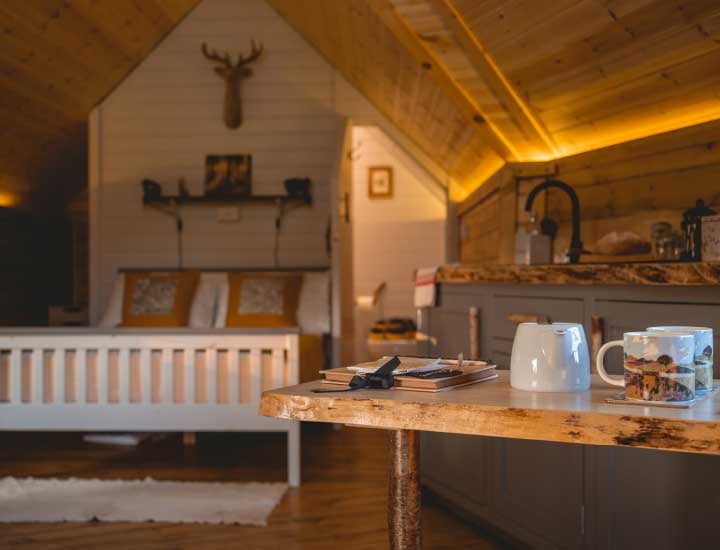 And finally, white candles sitting on window ledges, a rug in front of a wood burn
er and some jugs of wildflowers will all complete the rustic garden room look perfectly. Take a look at some of our favourite rustic garden rooms from various corners of the internet… If this sparks your imagination, get in touch to chat about your own ideas and we'll design you a rustic hideaway all of your own!
1) A Designer's Rest Room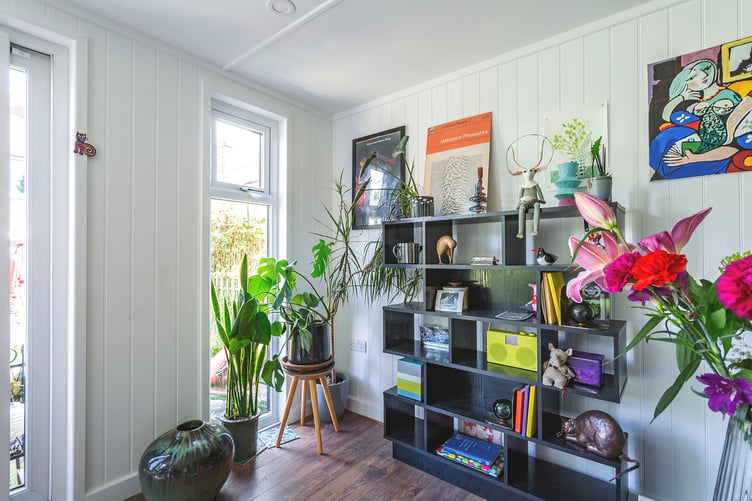 The best garden room ideas will ensure you enjoy a natural extension of your home, without the hassle and costs of actually extending a house. Contemporary, rustic, minimalist or classic style garden rooms will all not only visually enhance your outdoor space but have endless practical perks too. Let your free-spirited imagination run riot with a creative boho-inspired summerhouse, abundant with plants, mixed natural textures, tactile cushions galore, mix and match patterns, and not forgetting the macramé, of course! This is one of our favourite garden room ideas.
2) A Writer's Haven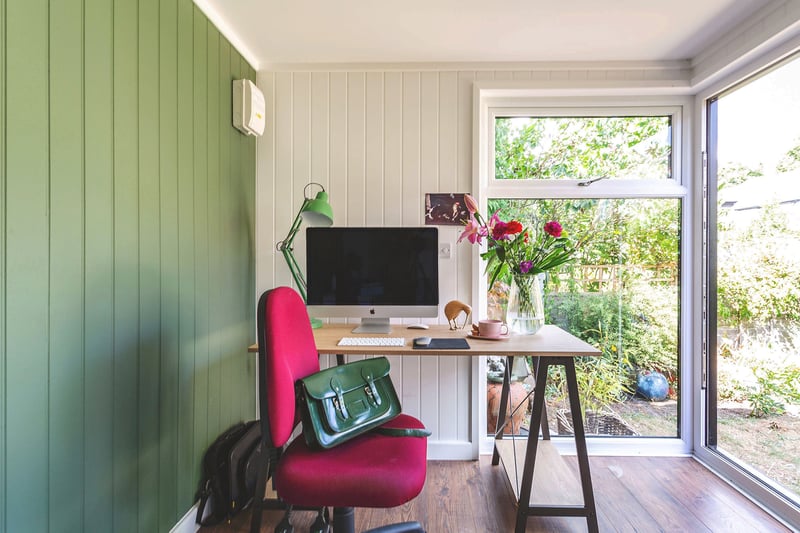 When a successful London-based writer novelist dreamed of replacing a disused shed at the bottom of the garden with a peaceful, creative space to make the perfect writer's retreat, here at Cabin Master we jumped at the chance of working with them!
As you'd expect, the brief called for both space and light to create an inspiring, bright garden room that they are happy to spend the hours writing in. So, we set about producing a bright, illuminated room that showcased the impressive views looking back towards their home, without impacting on the rest of the garden space.
3) A Designer's 'Solitary Shed'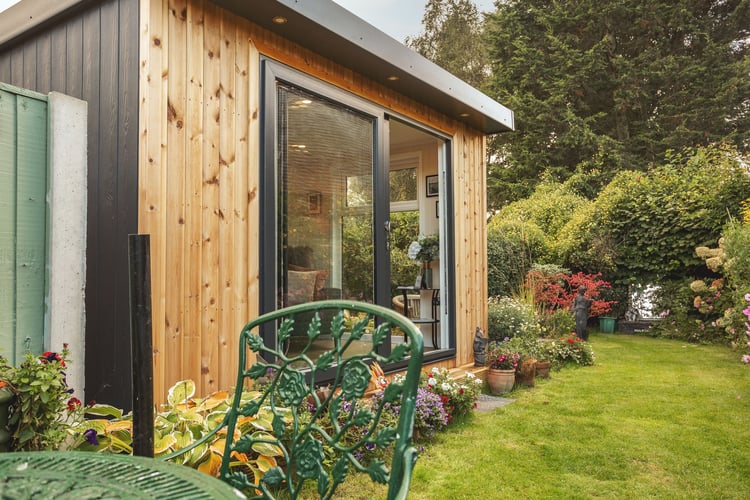 Sir Paul Smith is no ordinary clothes designer, so it figures that when he gets a rustic garden room built it's going to be something pretty special. Bespoke furniture designer Nathalie de Leval created a single room to sit on the grounds of his house which was built from warm-toned honey-coloured wood. In it sits a chair, radio, red kettle and a colourful oil painting. The point of it is to give him somewhere to switch off, the designer said. "In today's world where everyone is so busy, I think this is really important and very needed."
4) A Pretty Woodland Cabin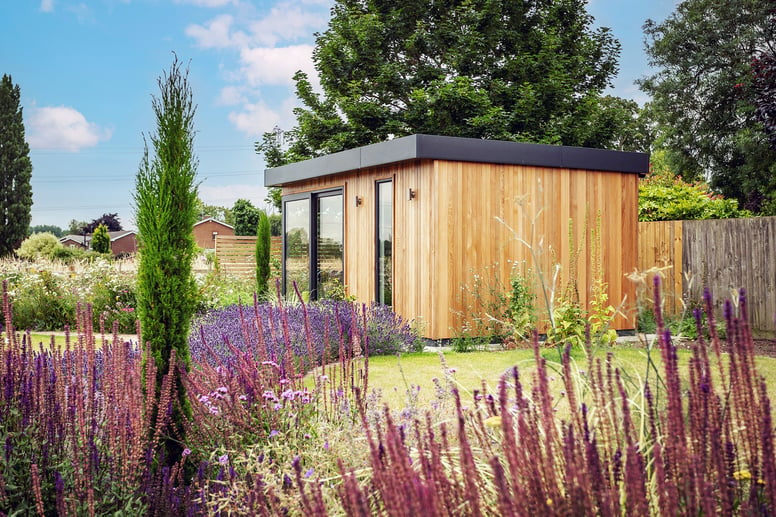 Surrounded by lavender & wild flowers, this beautiful recent installation makes the most perfect, relaxing retreat. The combination of the Western Red Cedar cladding fits in so well to the feel of the space and creates a garden room with a woodland cabin feel, all at one with nature. So sweet!
5) A Painter's Rural Idyll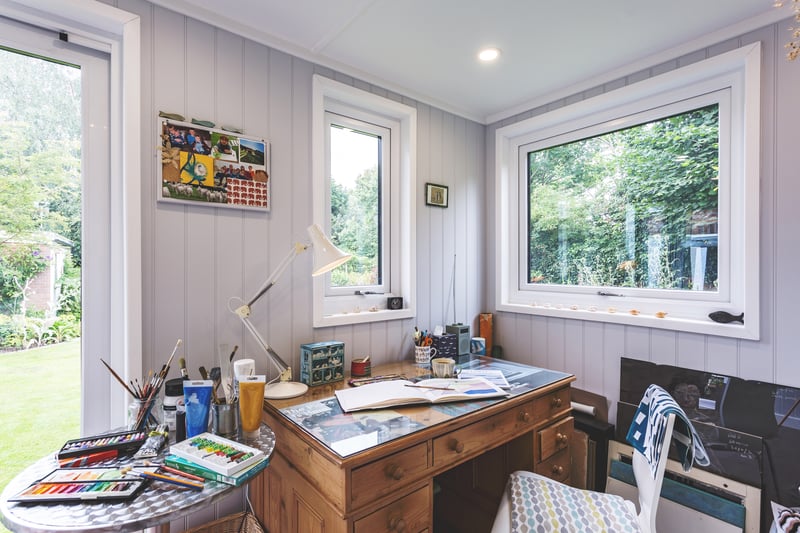 Over the years, here at Cabin Master we've designed & installed garden studios for a whole host of artists for painting, sculpture, graphic design, illustration, crafts studios and even floristry. All these designer/makers have two things in common - they love the outdoors & they prefer to work from the comfort of their very own garden sanctuary. Why not have a browse through our galleries to see lots more images of our customer's art and hobby rooms.
Our FREE Guide To Garden Rooms
Find inspiration for your own rustic garden room by downloading our free e-booklet The Ultimate Guide to Garden Rooms today. You can also call us to arrange a consultation by calling 0115 932 8888 for a chat or email us via our website contact form.